Above Ground Pool Deck Ideas On A Budget For Your Dream Backyard
Above ground pool decks are a great way to enhance the appearance and functionality of your outdoor space. They provide a safe and stable platform for pool users while also adding an attractive feature to your backyard. However, the cost of building a deck can quickly add up, especially if you don't plan properly. In this article, we will share some fantastic above ground pool deck ideas on a budget that will help you create the perfect space without breaking the bank.
Use Gravel or Stone for the Base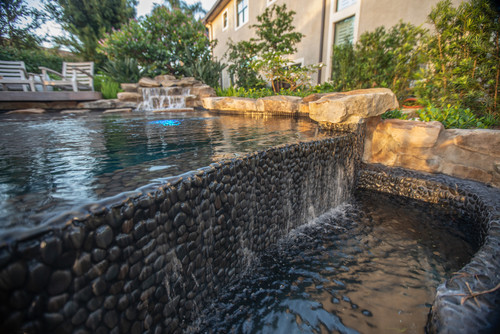 If you're looking for an affordable and low-maintenance option for your pool deck, consider using gravel or stone for the base. This option requires minimal materials and is easy to install. Simply level the ground, lay a weed barrier, and pour the gravel or stone over the top. You can also add some potted plants or outdoor furniture to create a cozy and inviting space.
Tiered Deck with Built-In Seating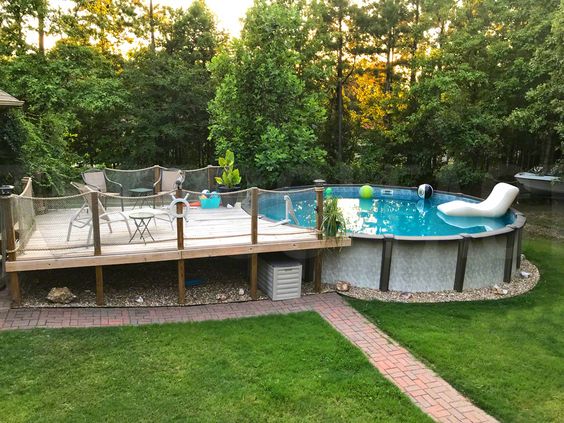 For those who love to entertain, a tiered deck with built-in seating is an excellent option. This deck features several tiers, each at a different height, and built-in seating that is perfect for outdoor dining and entertaining. A tiered deck also provides ample space for outdoor lounging and sunbathing.
Install a Floating Deck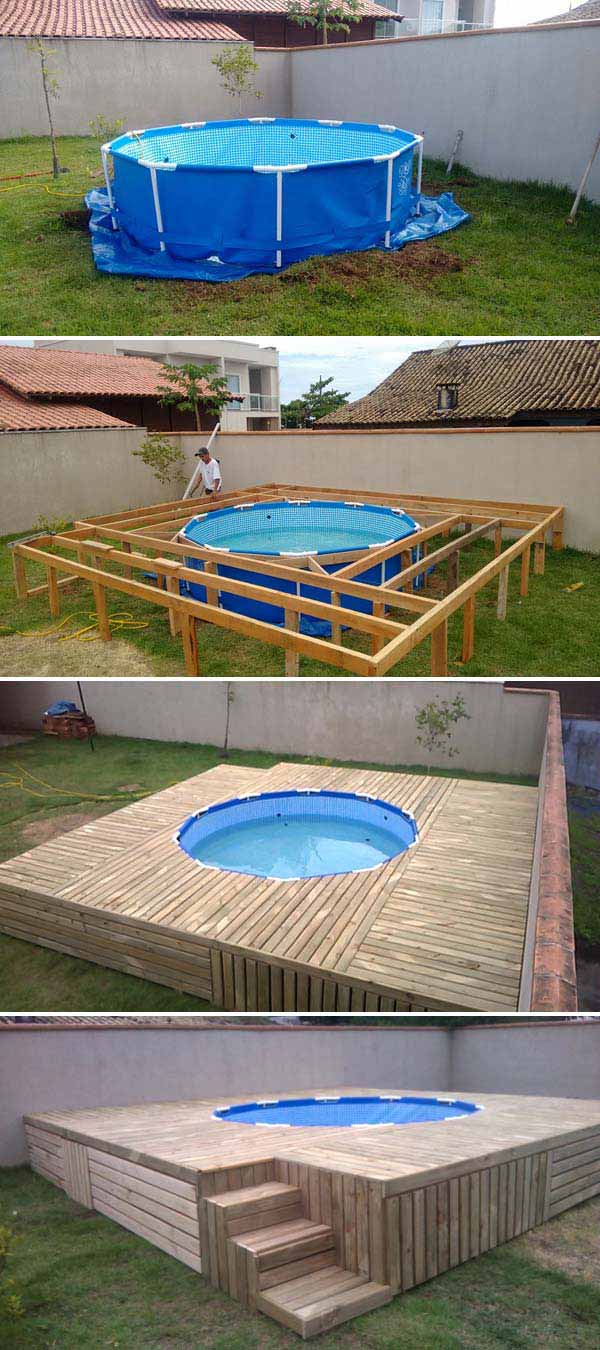 A floating deck is a great option for those who have an uneven or sloped backyard. It's also an affordable and straightforward option that you can install yourself. A floating deck sits above the ground and is not attached to your home, making it a perfect DIY project. You can use concrete blocks or pavers to support the deck, and then add the decking on top.
Add Some Lighting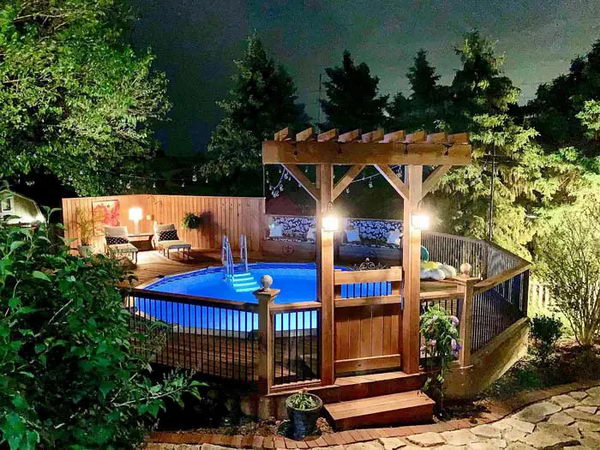 Lighting is a great way to enhance the ambiance of your pool deck without breaking the bank. You can add string lights or solar-powered lamps around your deck to create a warm and inviting atmosphere. Not only will this add a decorative element to your space, but it will also make it safer to use at night.
Opt for a Pallet Deck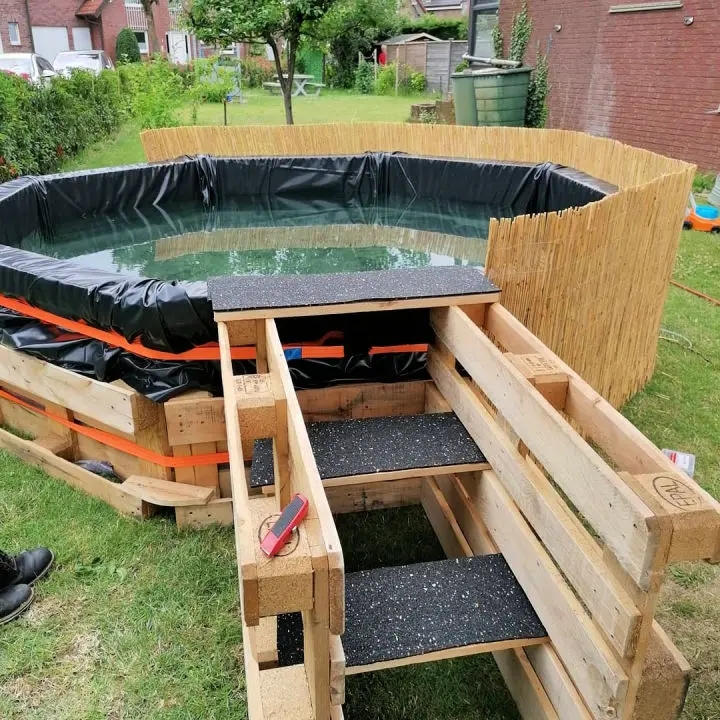 Pallet decks are an excellent option for those who want to create a deck without spending a fortune. Pallets are widely available and can be easily repurposed into a sturdy and functional deck. You can either use whole pallets or break them down into planks to create your deck's base. The best part about pallet decks is that you can paint or stain them any color to match your decor.
Use Concrete Blocks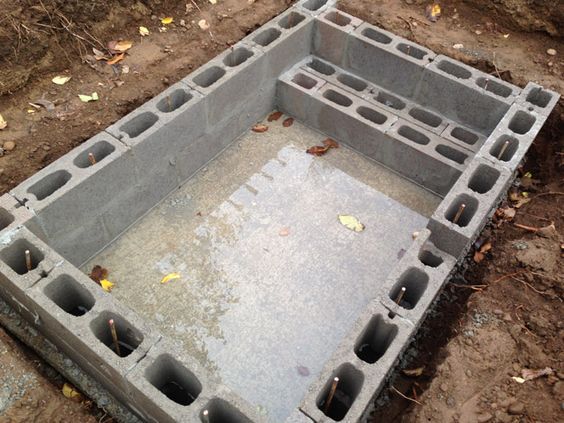 Concrete blocks are an affordable and versatile option for your pool deck's base. You can stack them to create a stable and level platform for your deck. Once the blocks are in place, add some decking on top, and you're ready to enjoy your new space. You can also add some potted plants or outdoor furniture to create a cozy and inviting atmosphere.
Install a Composite Deck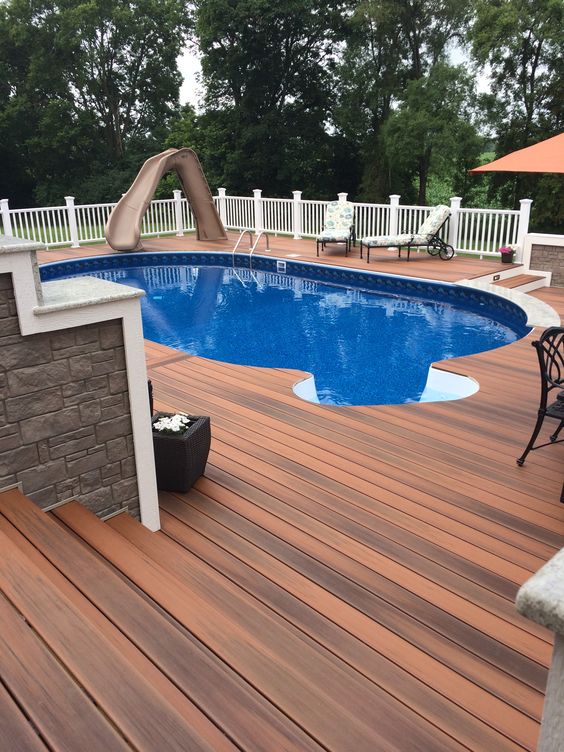 Composite decking is a popular option for pool decks because it's durable, low-maintenance, and looks great. While it may be more expensive than some of the other options on this list, it's still a budget-friendly choice compared to traditional wood decks. Plus, composite decking requires minimal upkeep, so you'll save money on maintenance costs in the long run.