3D Pac-Man Painting
Leon Keer created this amazing 3D street painting in Venlo, The Netherlands.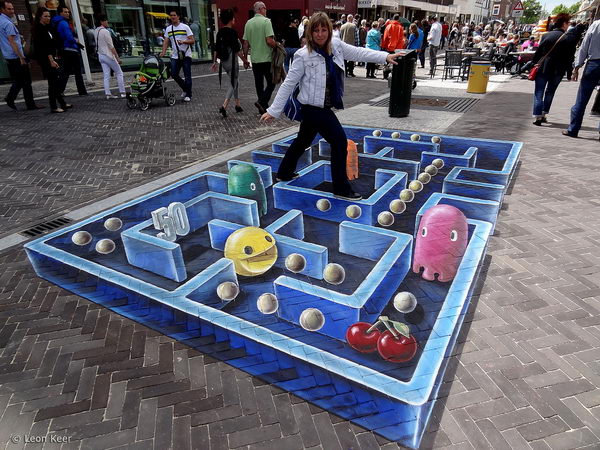 3D Floor Art Lego Superheroes
3D street painting at Legoland Windsor UK. It was created by Leon Keer and Roland Josuttis.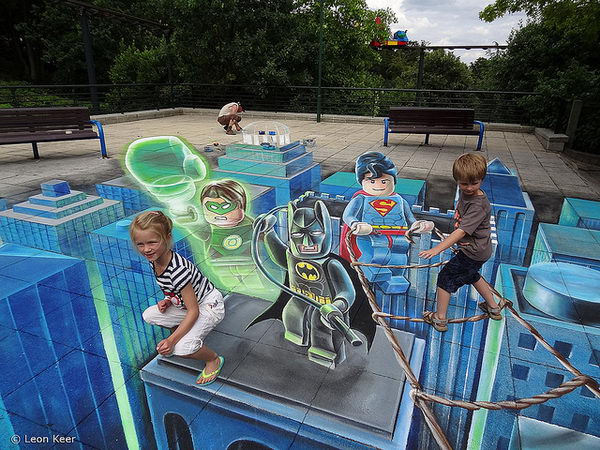 3d Street Art in Dunedin New Zealand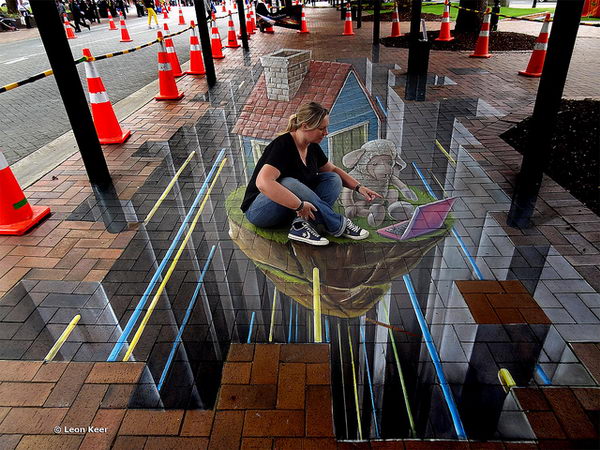 Pheonix
Street painting of an Eagle rising from a gesyer of water.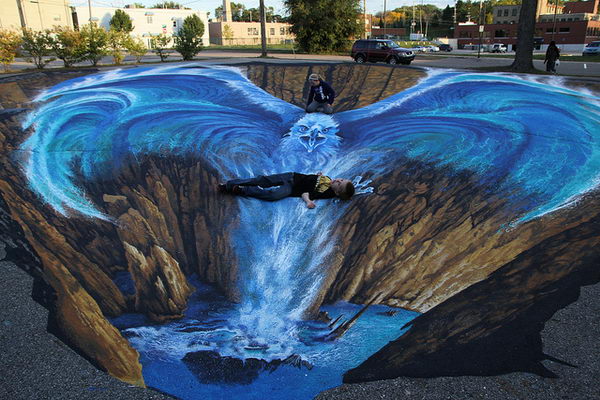 Waterfall
3d street painting WATERFALL at the IFA (biggest fair in the world for electronic products), Berlin 2010.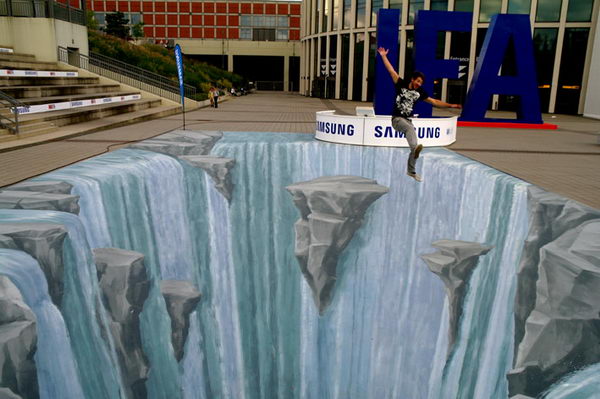 Costa – Covent Garden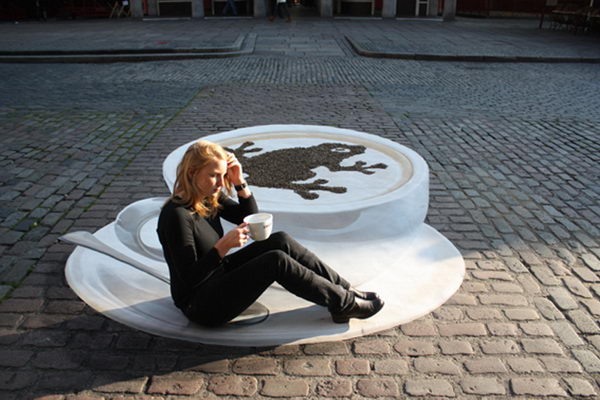 Shark Painting in Hong Kong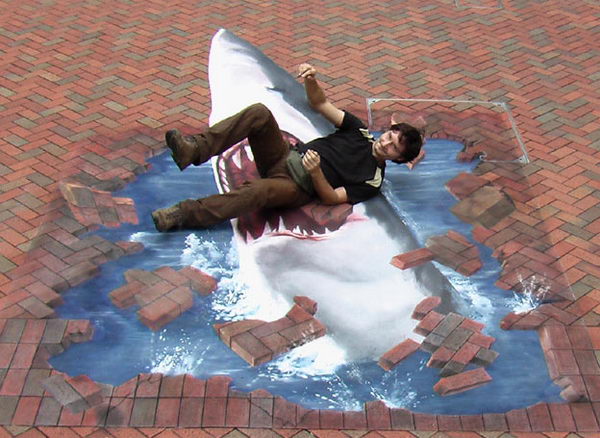 Spider Man
3D street art of Kurt Wenner, a former NASA employee, who uses his mathematical skill to create three-dimensional illusions on pavements across the world.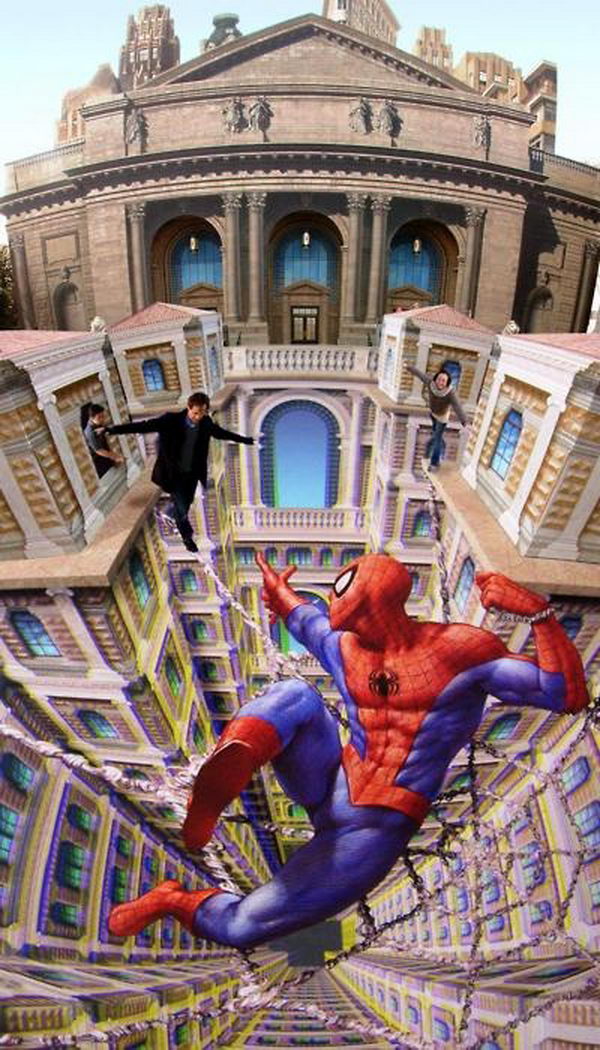 Gourmet Painting in Bolzano, Italy
The Lions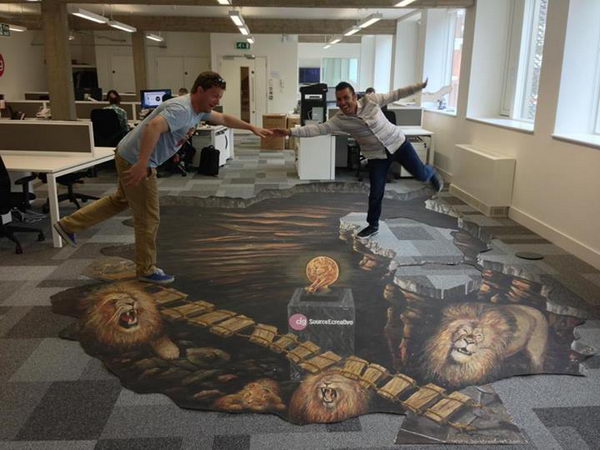 Ford Painting in Mexico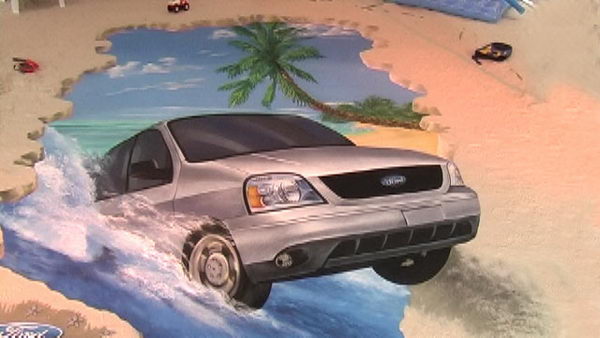 Stop Smoking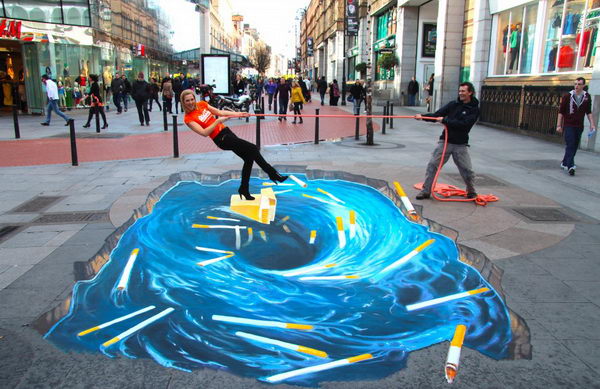 Elevator Painting in Hong Kong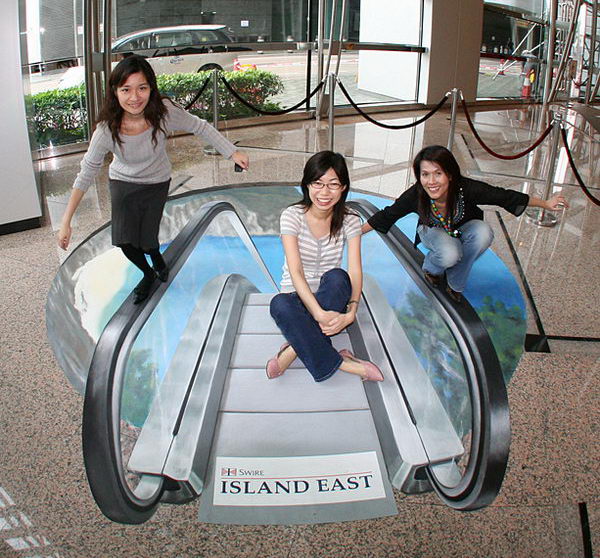 Shark in Elevator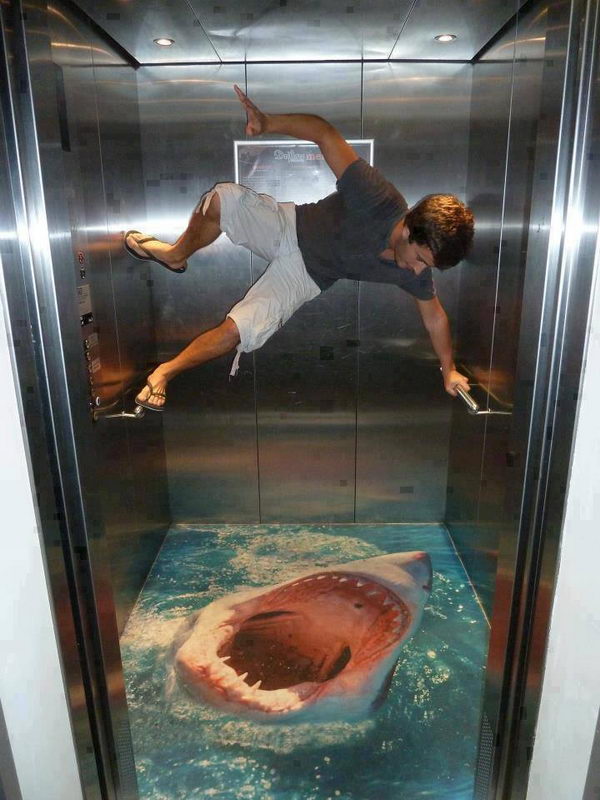 3D Room Painting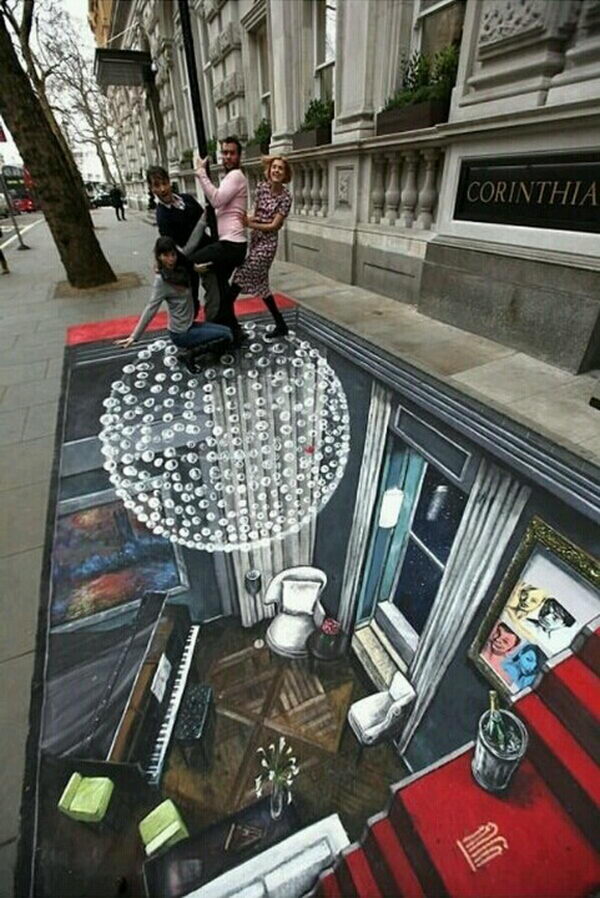 Escape of the Mummy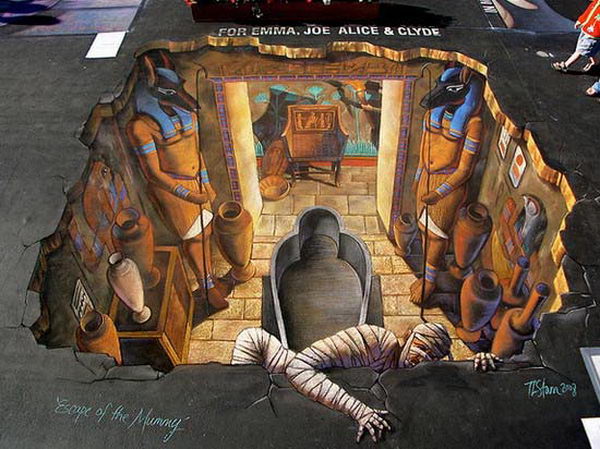 Bridge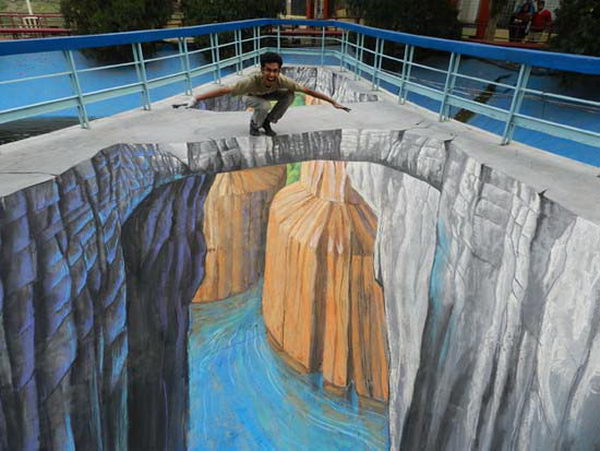 Elephant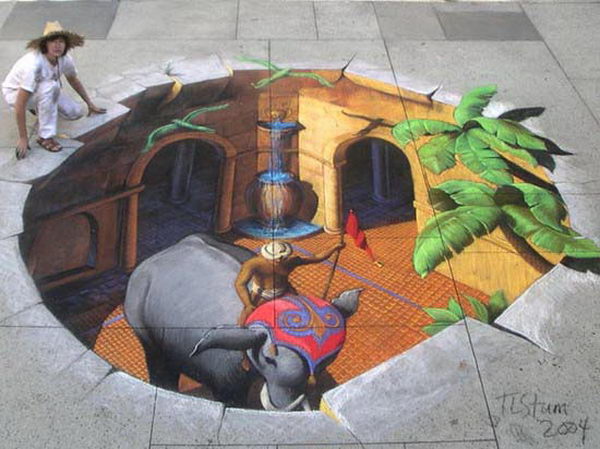 Kingkong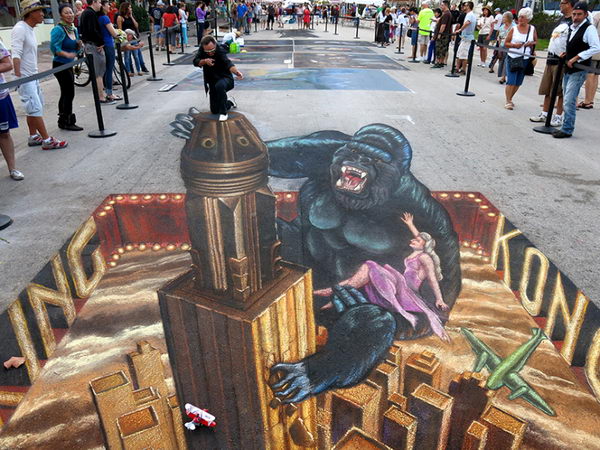 3D Monopoly Art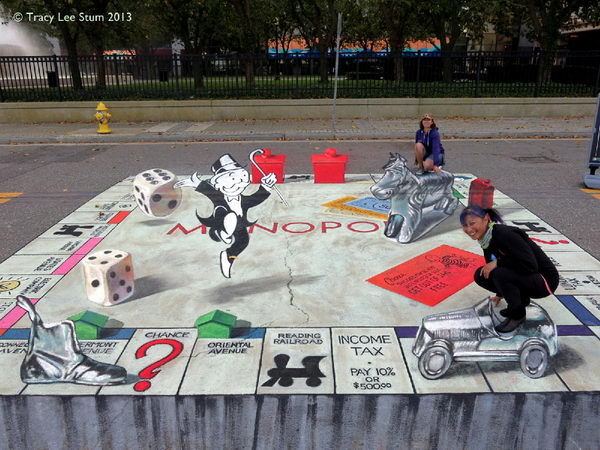 Lava Painting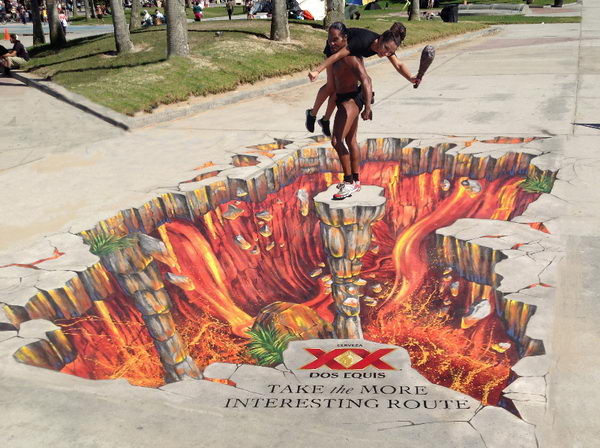 Dive into Art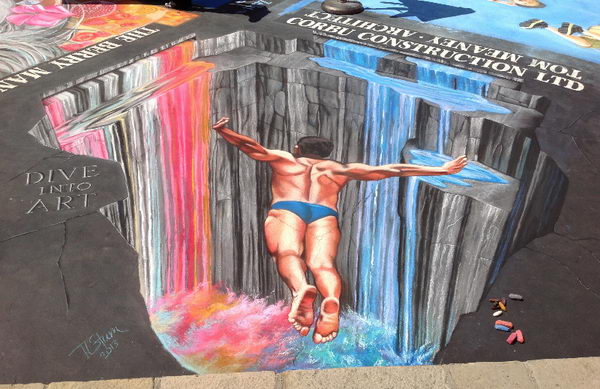 Pool Painting in Poland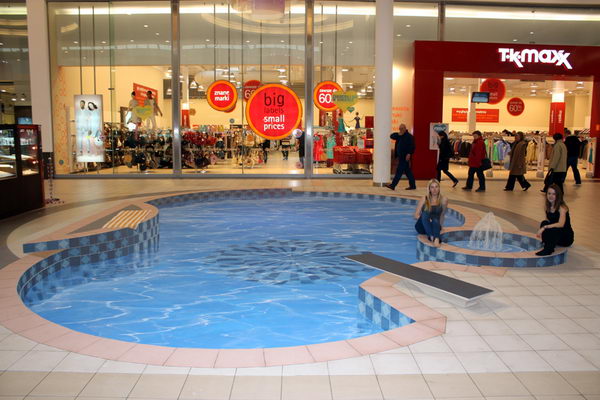 Walk with a Lion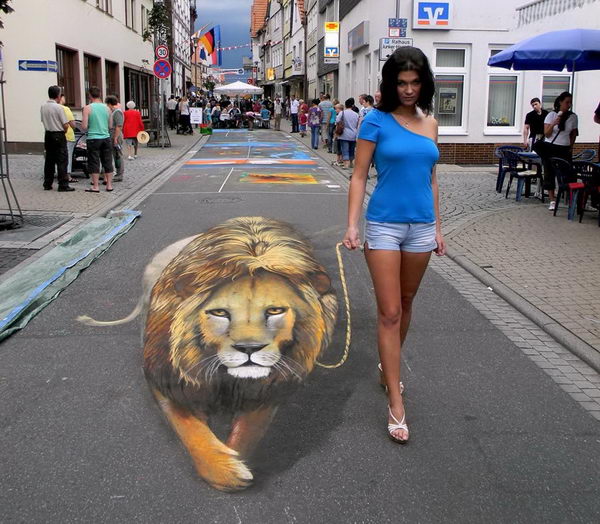 source
Asian Paints – Mumbai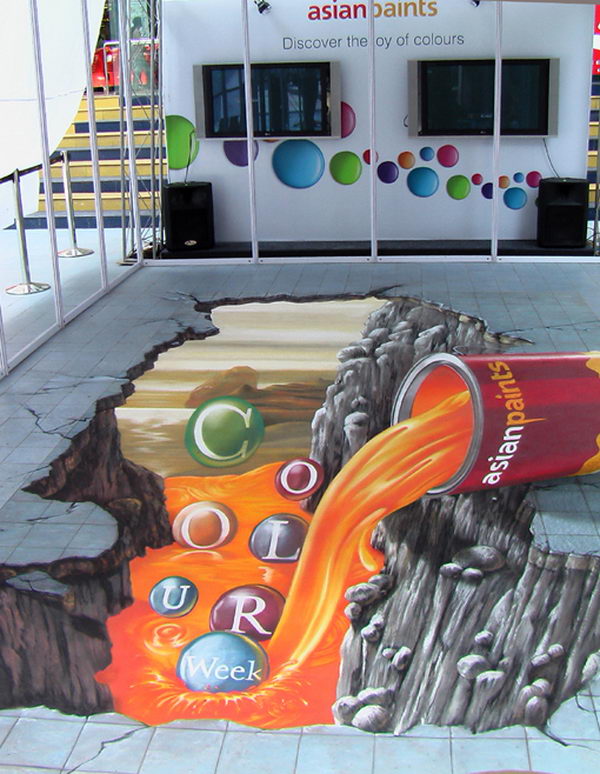 Easyjet – Edinburgh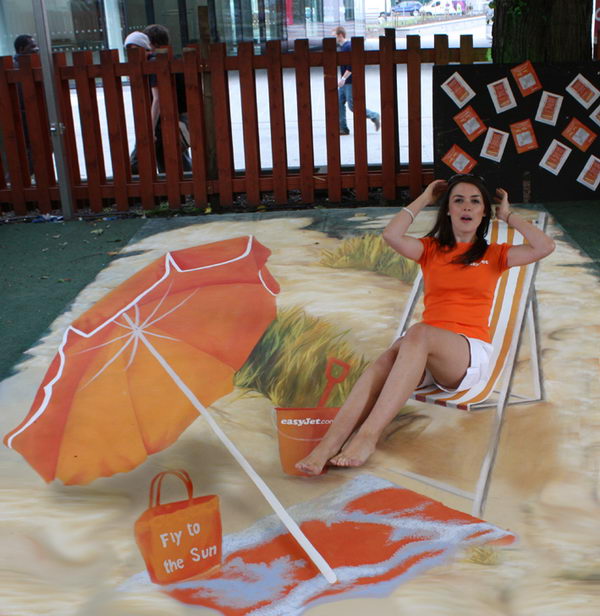 Treuhaus – Frankfurt
A real estate company was celebrating 25th anniversary of their object. The 3D artist worked on concrete in the atrium.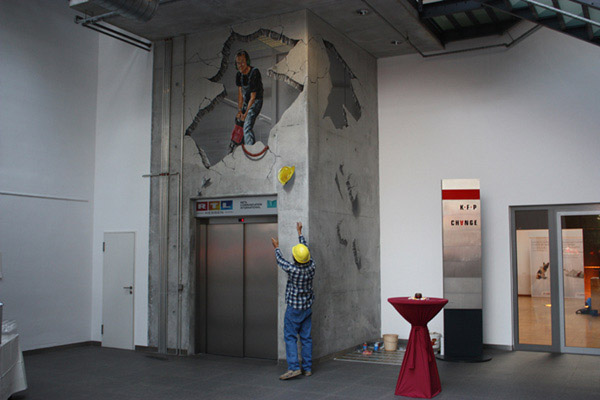 Relaxing giant
A huge giant relaxing on the street.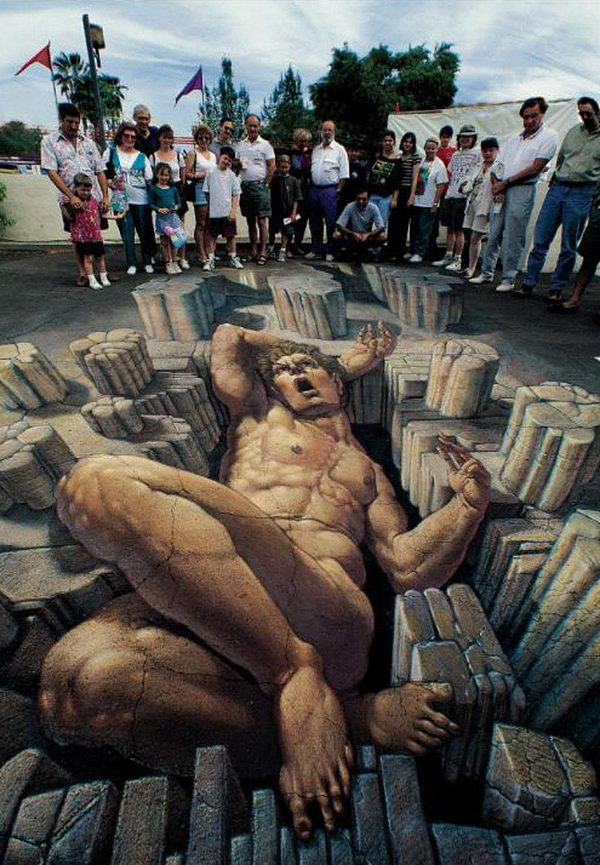 source
Office stress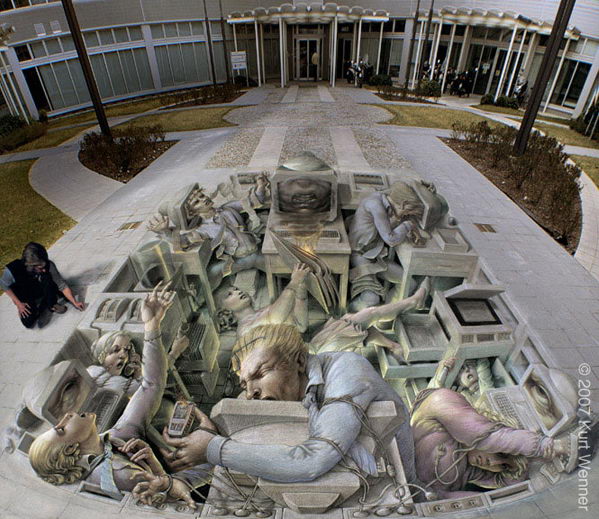 source
3D Street Painting Advertising