Awesome Festive Mason Jar Crafts
Mason jars are often found in the nooks of our pantries, but they are not merely used for storing food or preserves. Now Mason jars are one of the most versatile and affordable craft supplies, and lend themselves to a variety of craft projects. It has become a symbol of hipness, and brings to mind warmth, coziness, and thoughts of persevering through winter.
Check out these awesome festive Mason jar crafts. From maple leaf Mason jar candle holders or DIY Mason jars chandelier to patriotic Mason jar lanterns or fishnet wrapped Mason jar, Mason jar finds itself in all sorts of creative projects. Choose one of them and bring it into your holiday festivities. Create something really special for this holiday season!
DIY Glittery Christmas Tree Lanterns

DIY Valentine Glitter Votives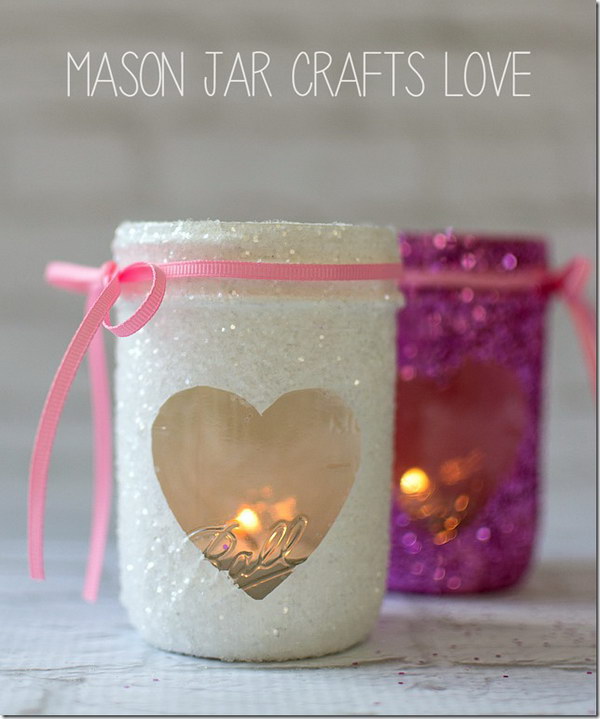 Maple Leaf Mason Jar Candle Holders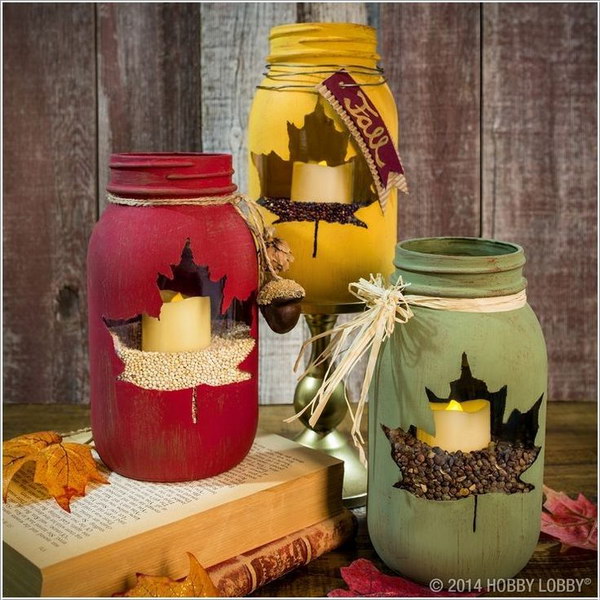 DIY Pink Candles and Glitter Candle Holders

Simple DIY Holiday Luminaries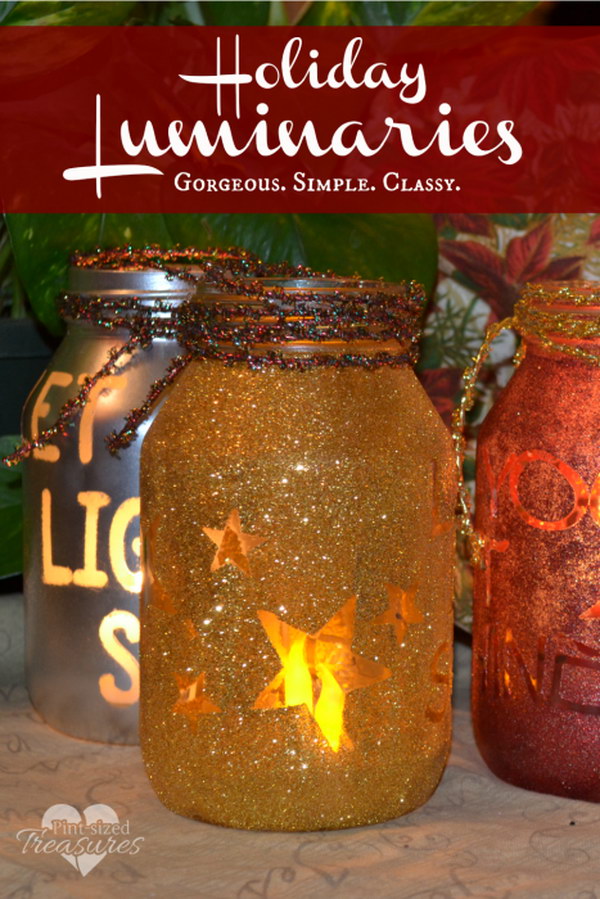 DIY Mason Jar Fairy Lights

Lighted Halloween Mason Jar And Giveaway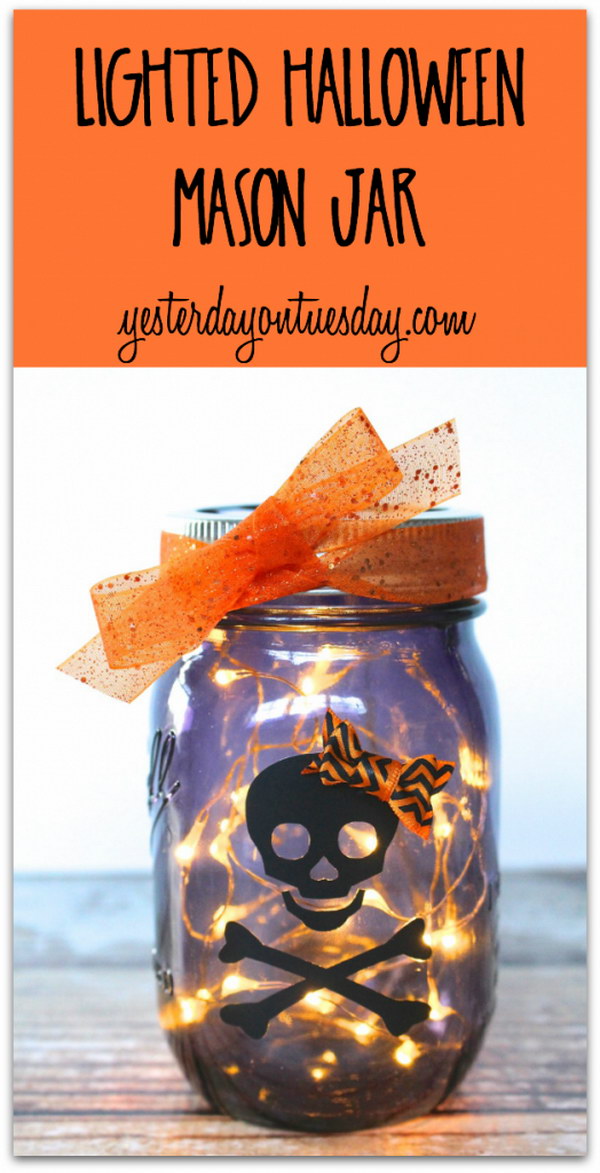 Christmas Township Candle Jar

DIY Mason Jar Light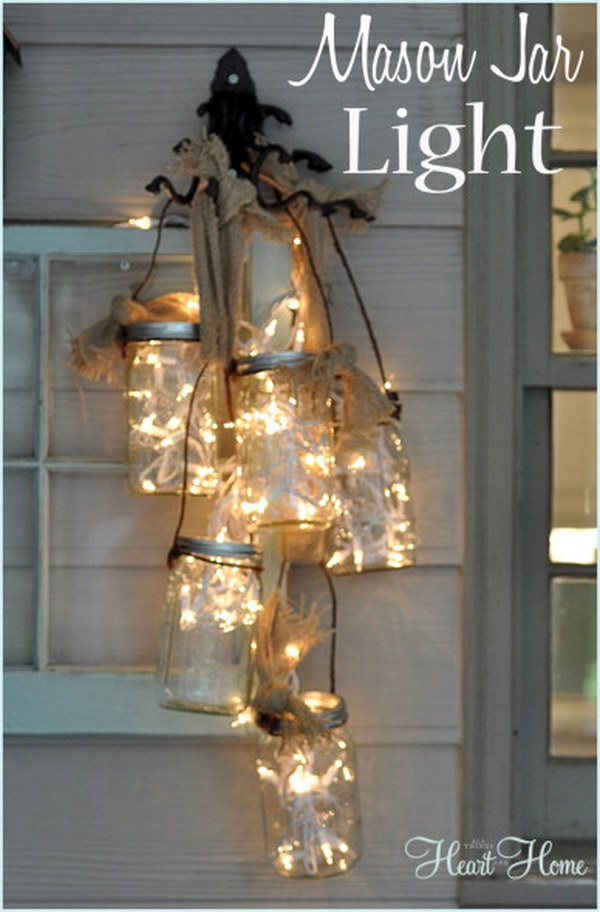 DIY Metallic-Look Mason Jars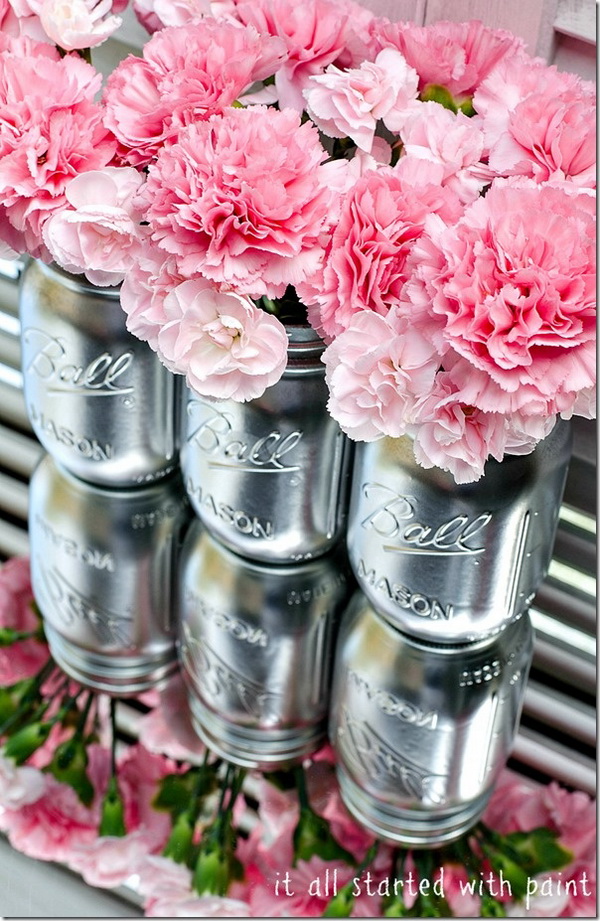 Magical Christmas Lanterns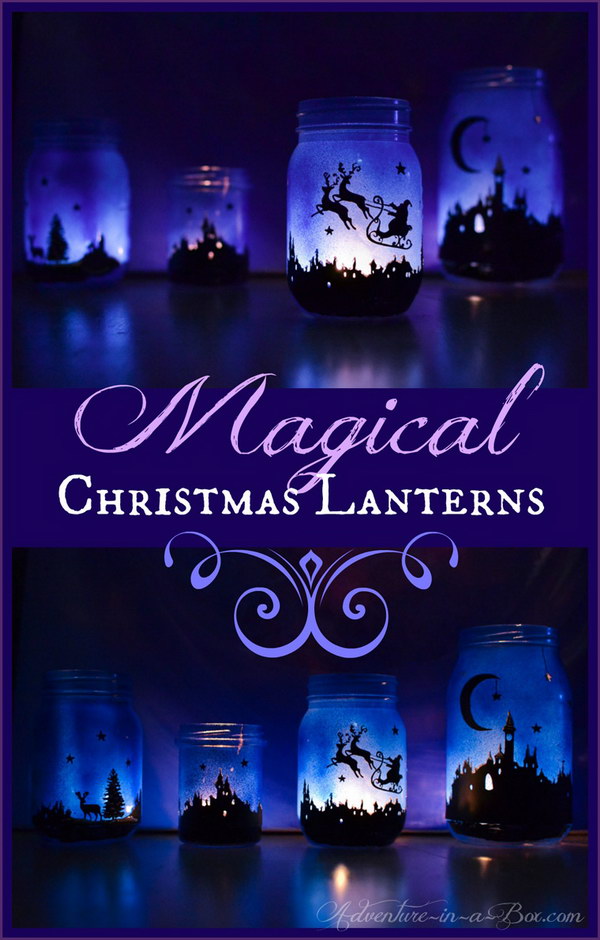 Snowy Pinecone Candle Jars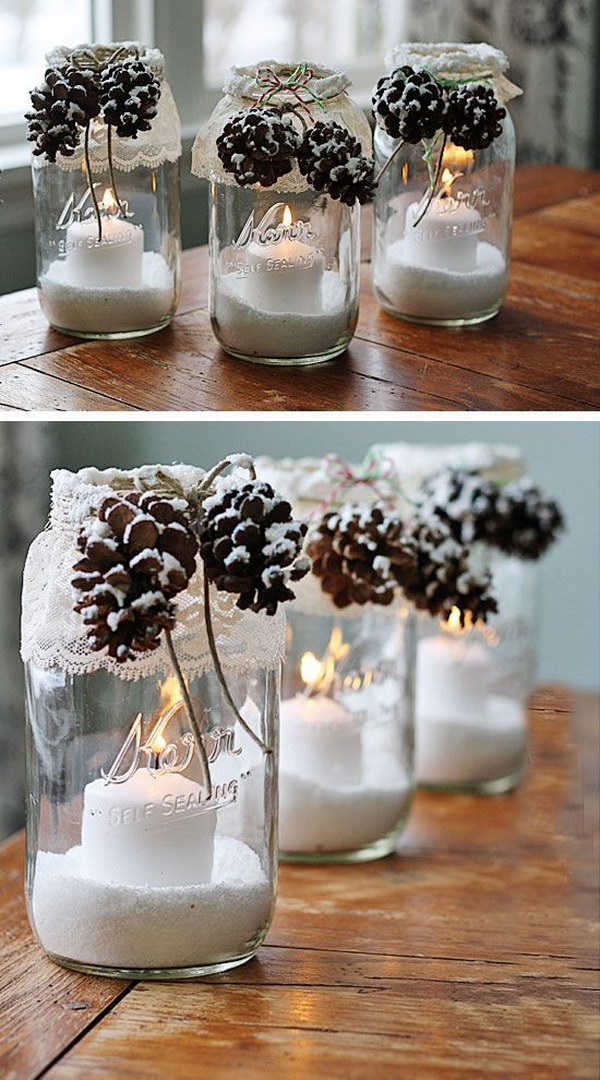 Burlap & Doily Luminaries

DIY Fall Leaf Mason Jar Lamps

DIY Glow Mason Jars

DIY Chalkboard Mason Jar Candle Centerpiece

Tutorial via Heart Love Always.
DIY Mason Jars Chandelier

Patriotic Mason Jar Lanterns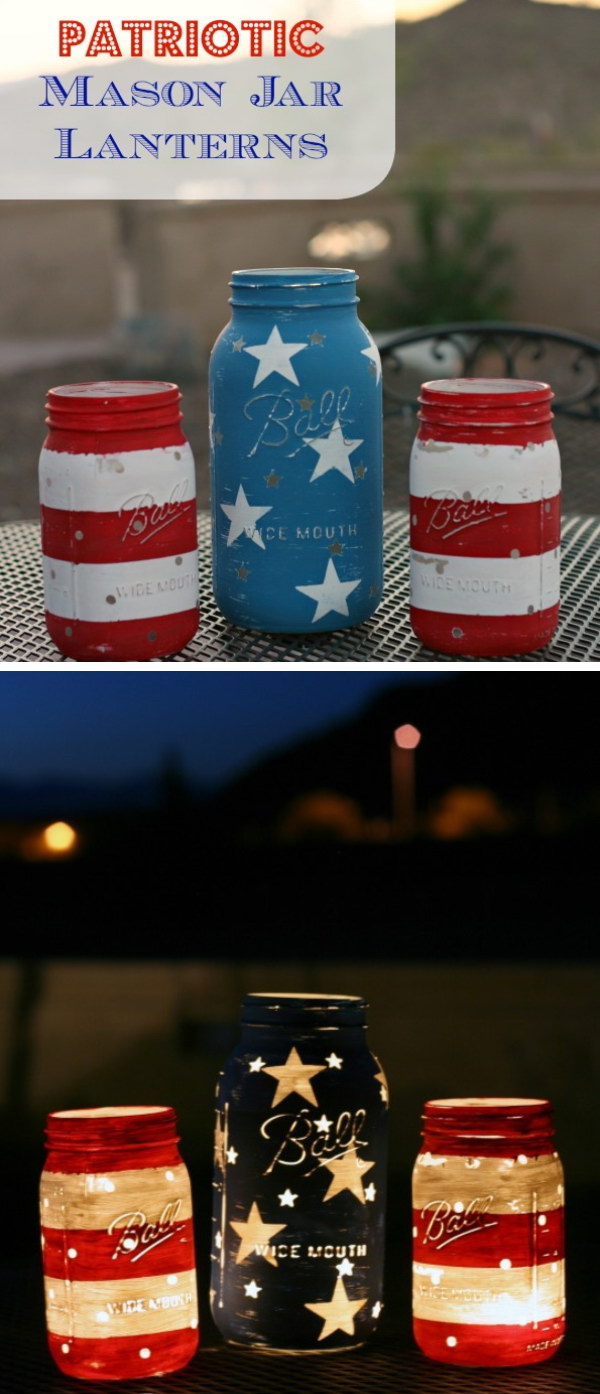 Fishnet Wrapped Mason Jar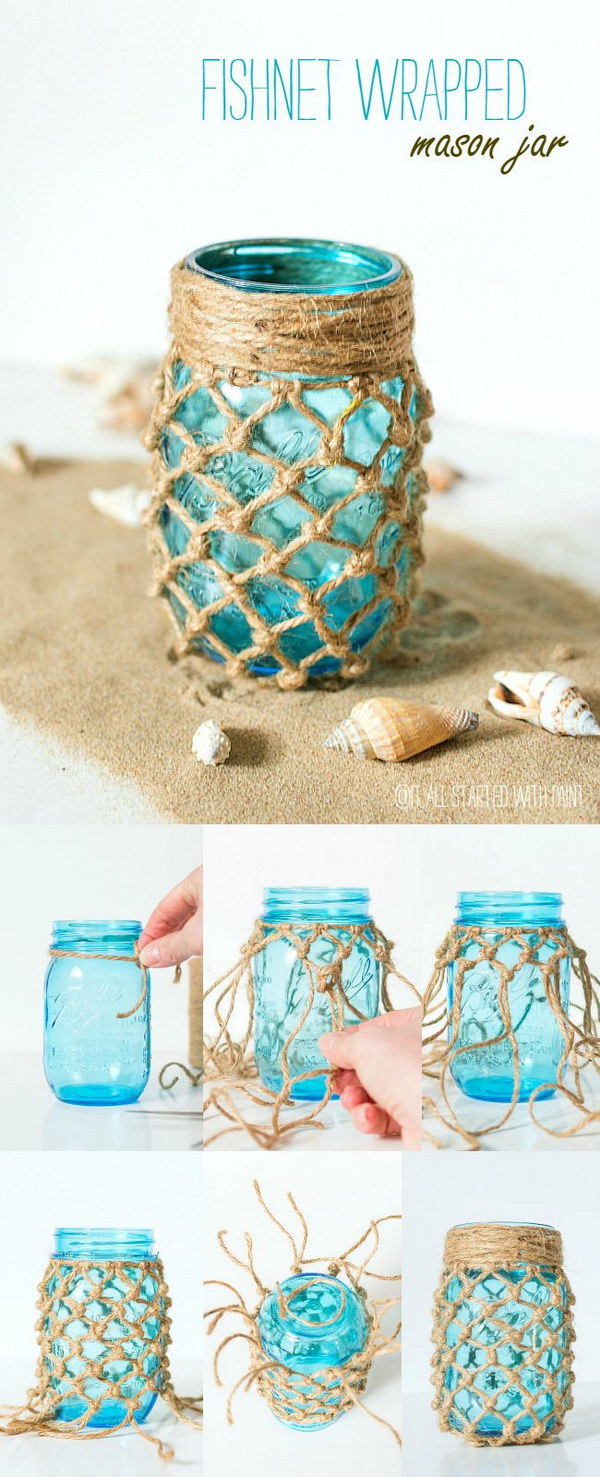 Prism Mason Jar Candle Light

Ombre Distressed Mason Jars

source
DIY Snowman Mason Jar Luminary Ornament

Glitter Mason Jar Candle Gift

DIY Snowman Mason Jar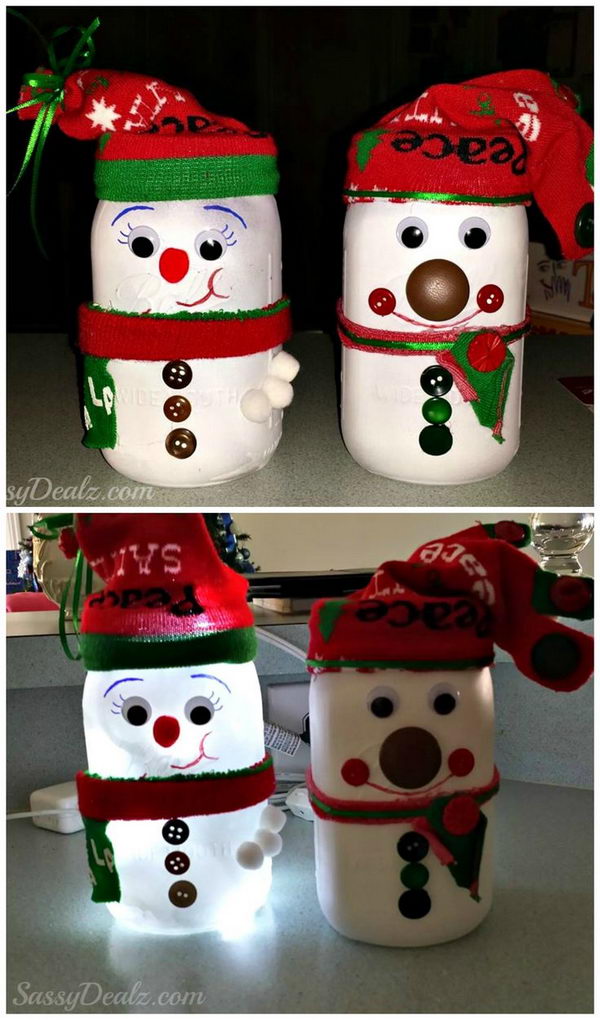 DIY Mason Jar Picture Frame Vase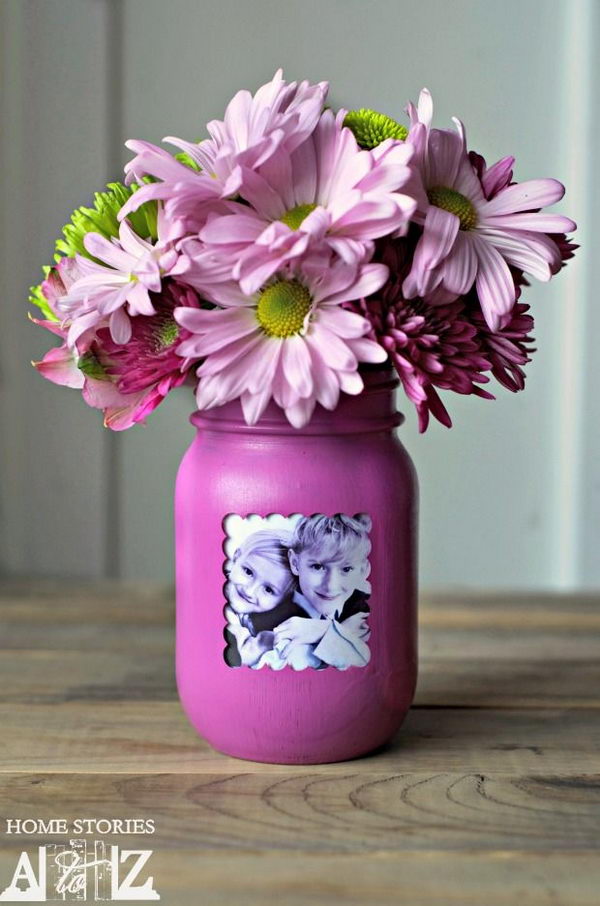 Easy DIY Pumpkin Mason Jars

DIY Snowflake Christmas Mason Jar Luminaries