Balcony Garden Design Ideas
For all people who love nature and gardens, life in an apartment is probably a nightmare. The backyard decorations and flowers sound like a mission impossible, because the balcony spaces are small and narrow if you live in a tiny apartment. However you can still enjoy the beauty and serenity of a garden. A little dose of optimism, creativity and positive thoughts can do miracles for you. Take a look at these balcony garden design ideas. The dominance of green color can give the impression of fresh and make you feel relaxed to linger in this place.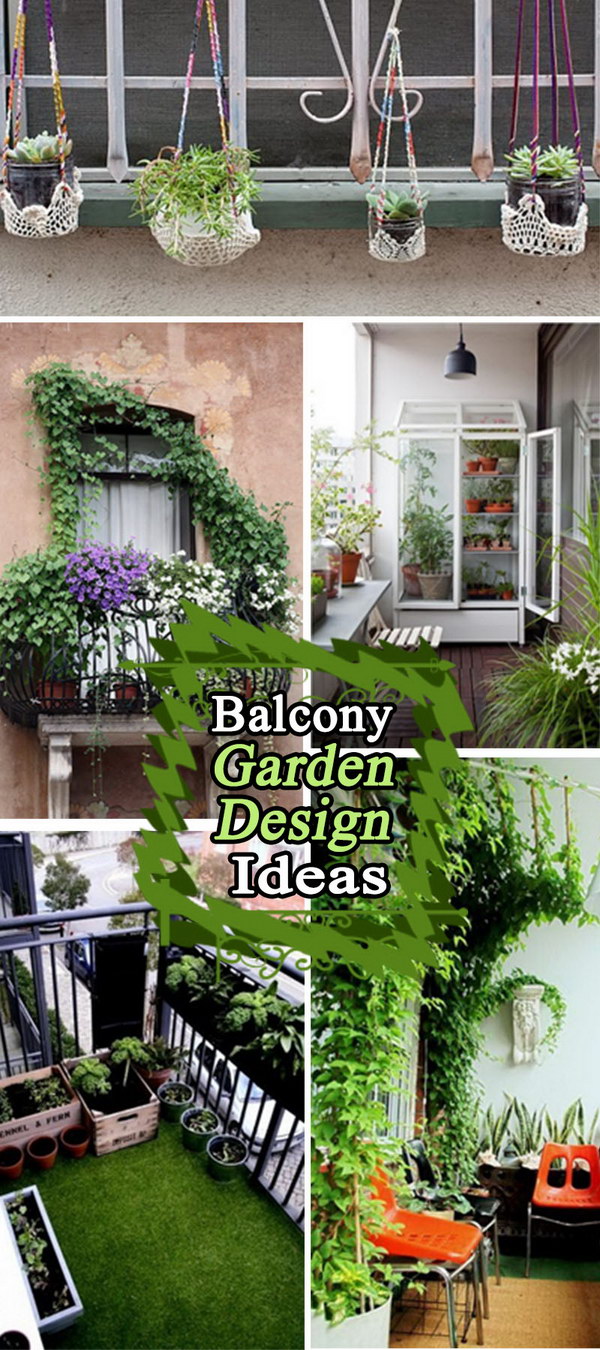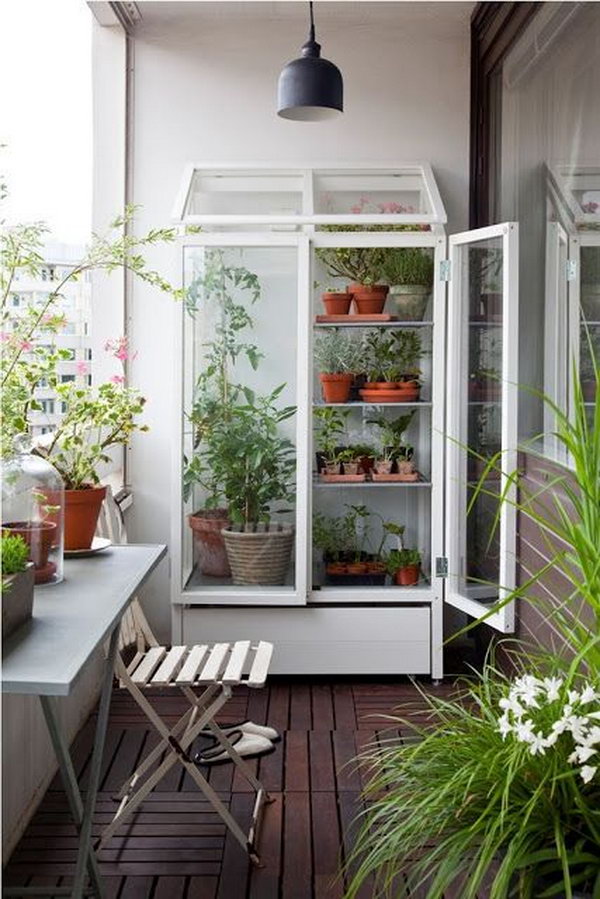 Smart and simple balcony garden with cabinet turned greenhouse.
source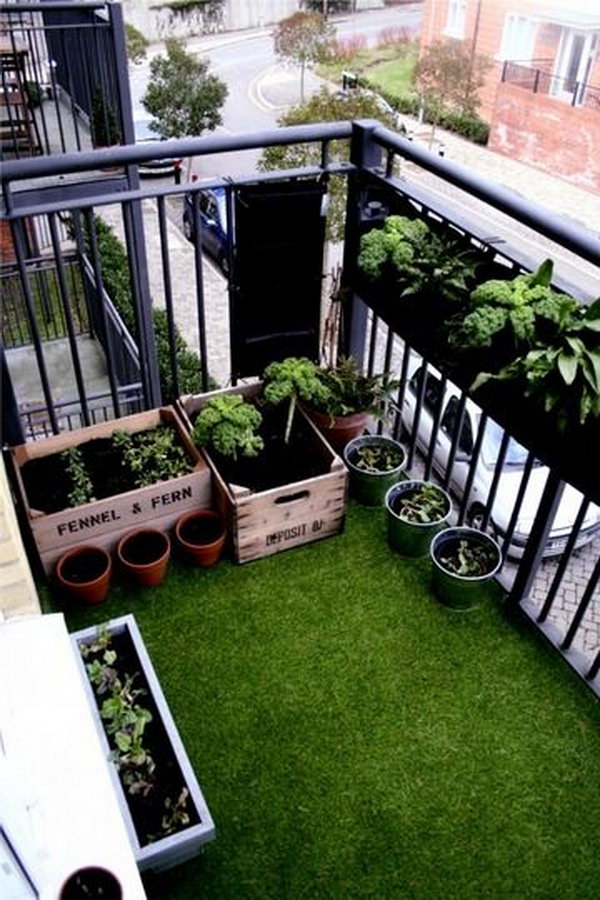 Small balcony on top floor flat which was covered with beautiful soft fake grass and planted salads and scented flowers in old fruit crates.
source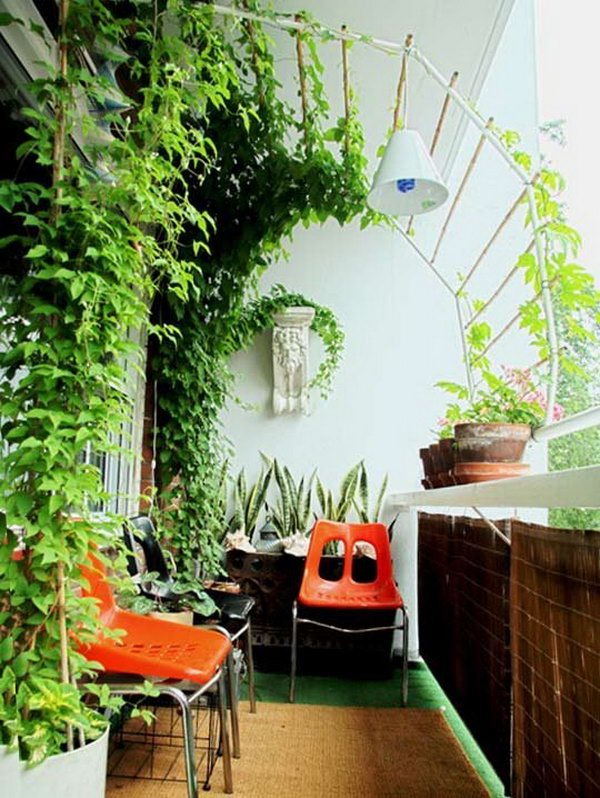 Build a curved canopy for a vine to grow on and create privacy and some green space all in one.
source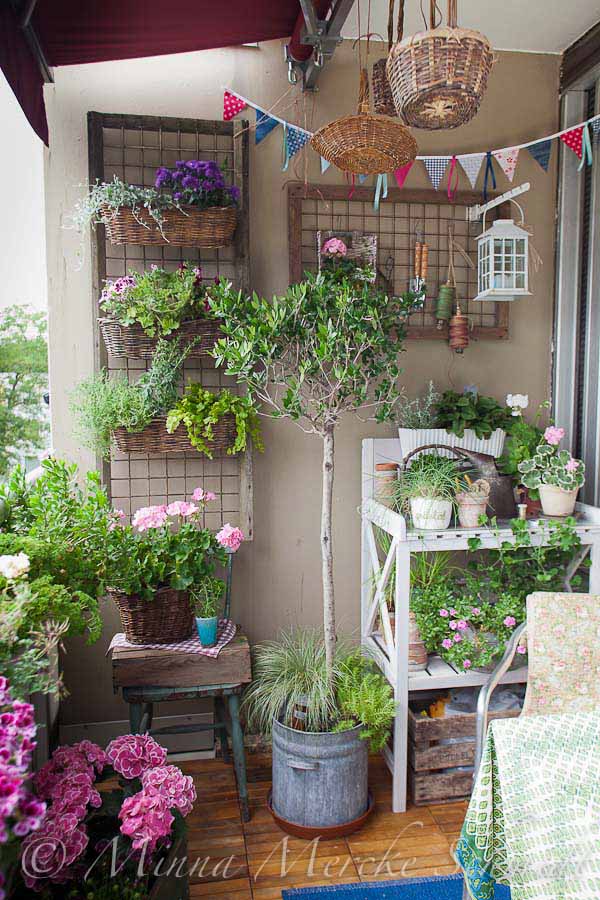 Countrt Style Balcony Garden Idea,
source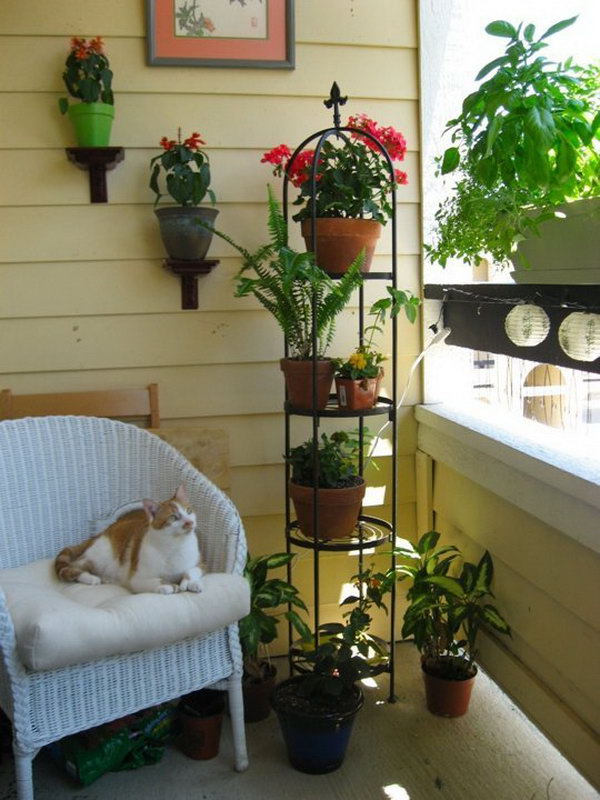 Use various levels to place the plants for your small balcony garden. This not only helped to save room, but it also maximized the amount of sun exposure for the plants.
source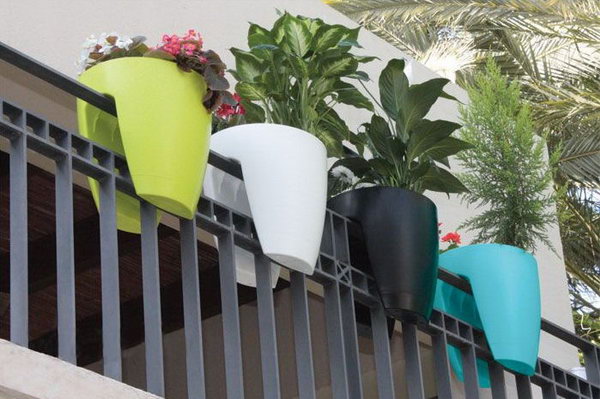 Railing Planter for Balcony Garden,
source
White and purple petunias along with other vined plants cascade from the wrought iron balcony.
source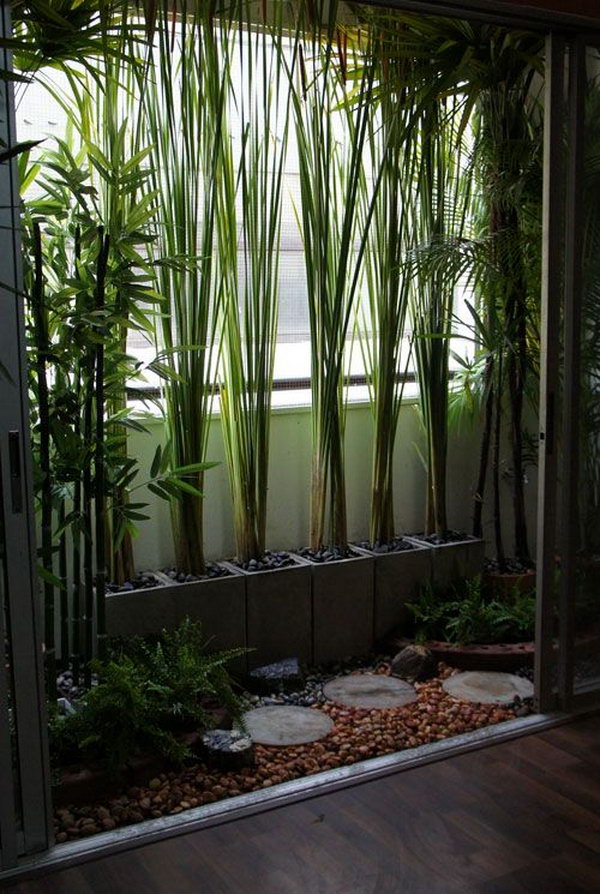 Low maintenance, decorative balcony garden with modern collection of plants, colour, rock and stone.
source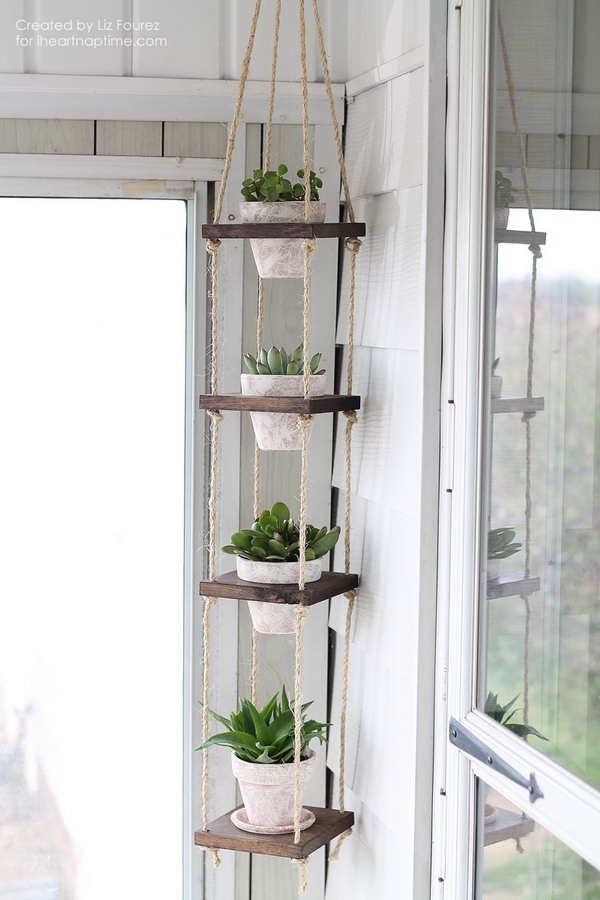 DIY Vertical Plant Hanger tutorial. This project makes a beautiful display for your potted plants without taking up a ton of room. Perfect for small balcony garden.
source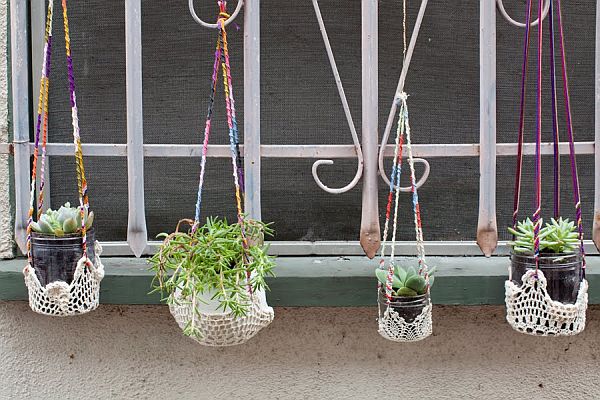 The hanging planters are made of a variety of colored embroidery floss and recycled condiment jars. It is perfect for your balcony, terrace or window decoration.
source