Clever Toilet Paper Storage or Holder Ideas
Toilet paper can take up a lot of space, especially if you are buying those big packs. It has been of concern to homeowners for quite some time. Take a look at these clever toilet paper storage or holder ideas, which will help you find a storage solution in a small bathroom.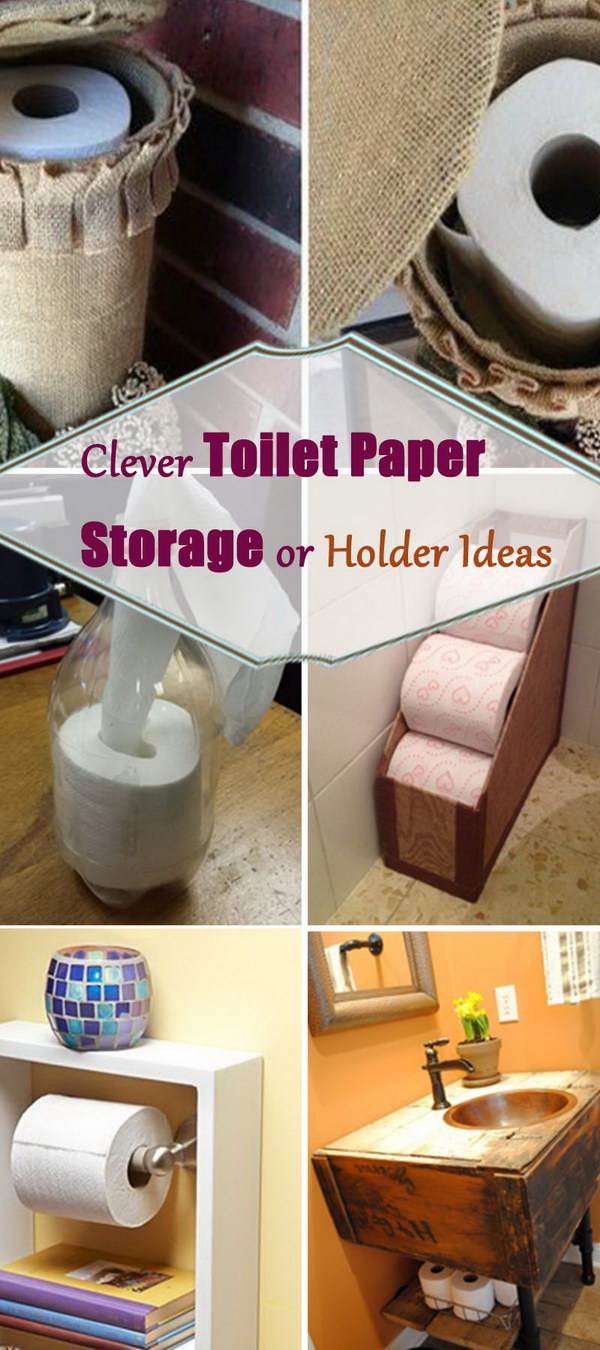 You can organize your toilet paper rolls under the vanity, around the toilet, use the space in the wall for storage or behind the bathroom door. There is no need of buying expensive toilet paper holders from stores. Everyday items such as wire clothes hanger, used Coke bottle, metal basket, hanging shoe organizer or repurposed magazine rack can do your job.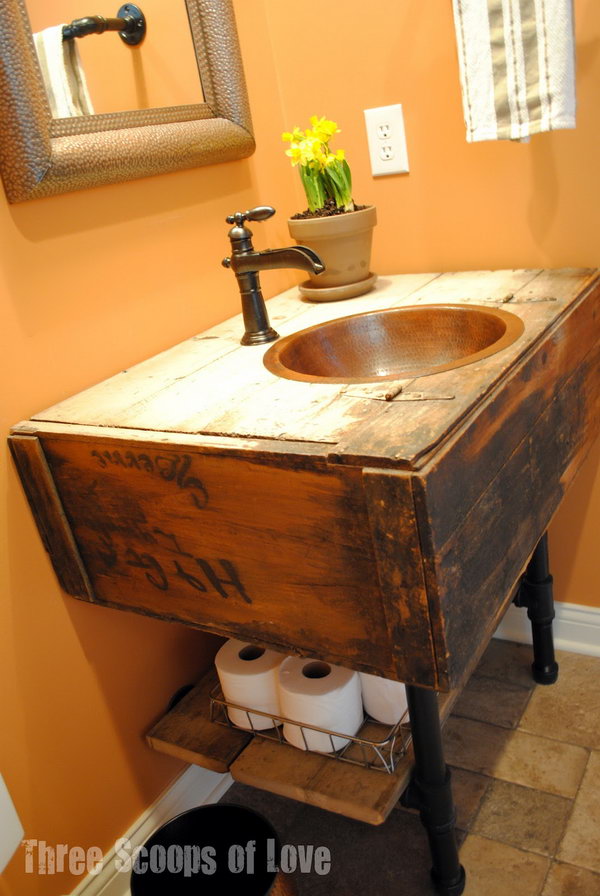 These toilet paper rolls were stored under the vanity, which was made from a salvaged wall cabinet.
source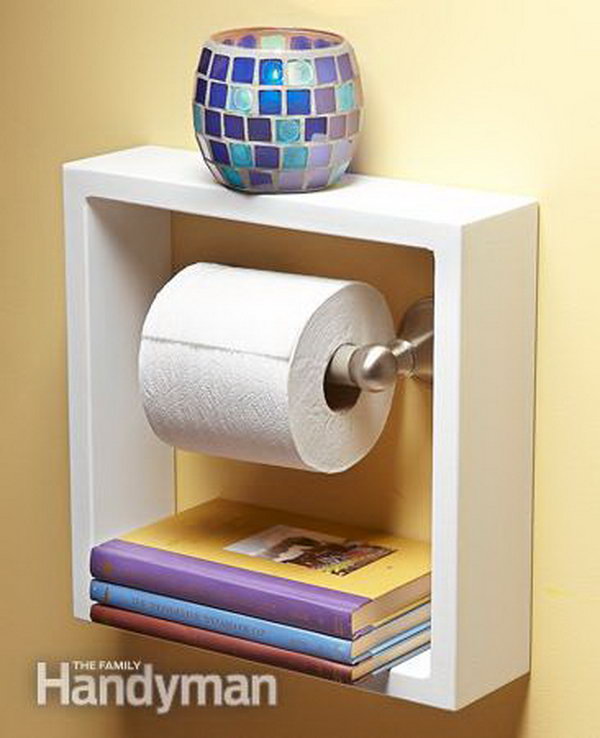 Take a deep shadow box picture frame and hung it around your toilet paper holder. It gives you two convenient shelves for small items in small bathroom.
source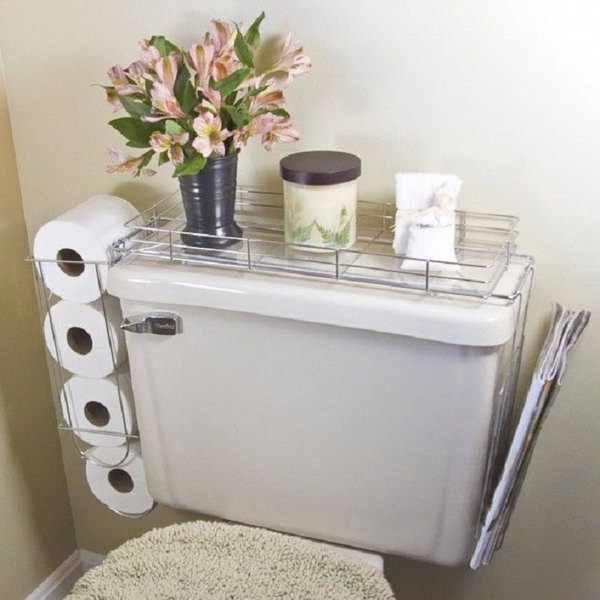 Hang these metal holders around the toilet to store toilet paper rolls, newspapers and other small items.
source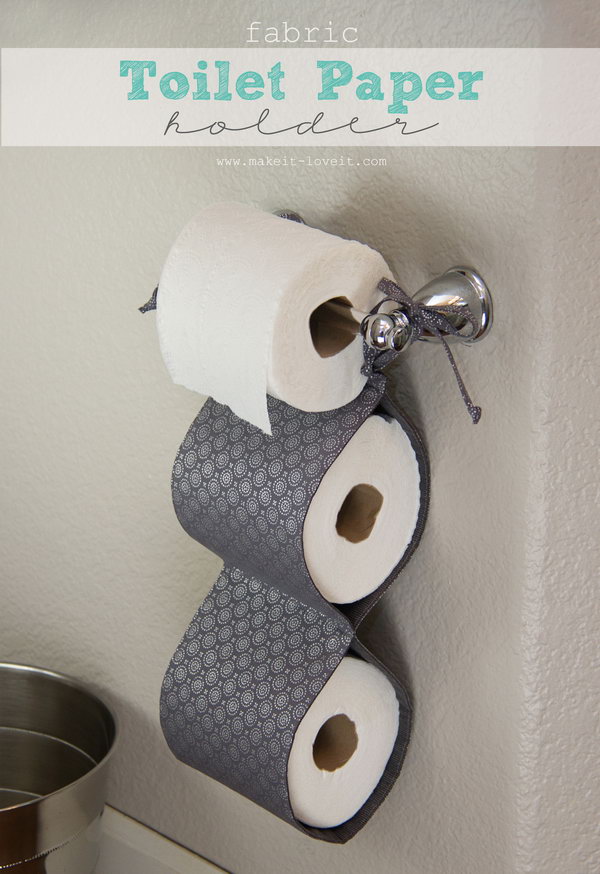 This DIY fabric toilet paper holder would be great for the households with people who refuse to replace the empty roll with a new one. Just make sure the holder is always filled and you're always prepared.
source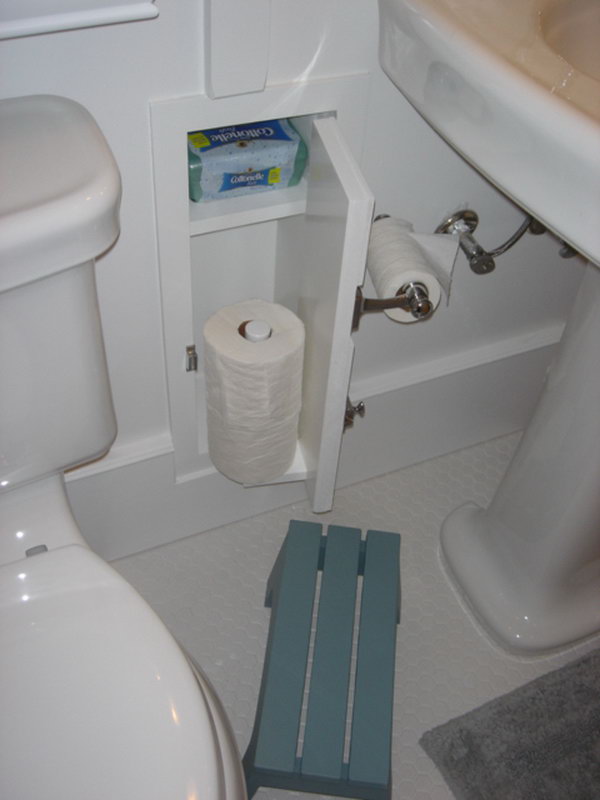 Use the space in the wall for toilet paper storage. source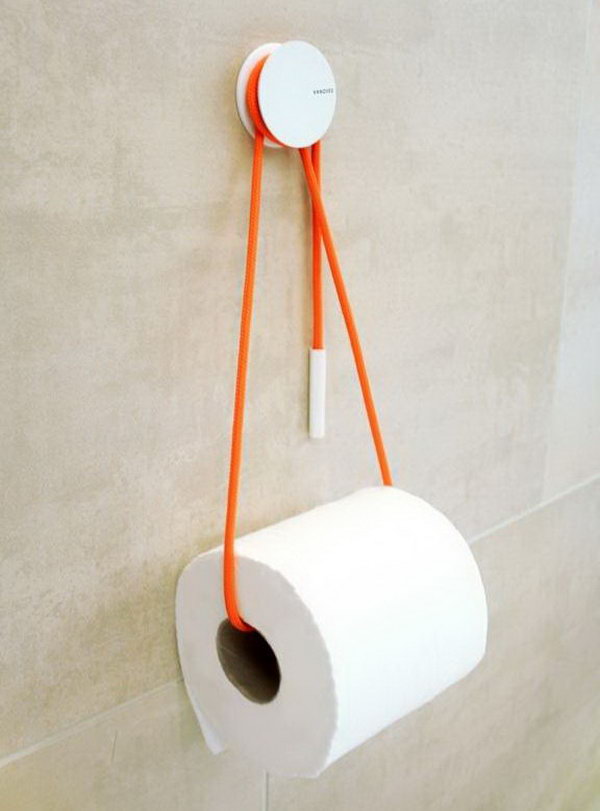 Use a rope to hold your toilet paper storage roll, and add a dash of color to the bathroom. A simple but functional toilet paper storage idea.
source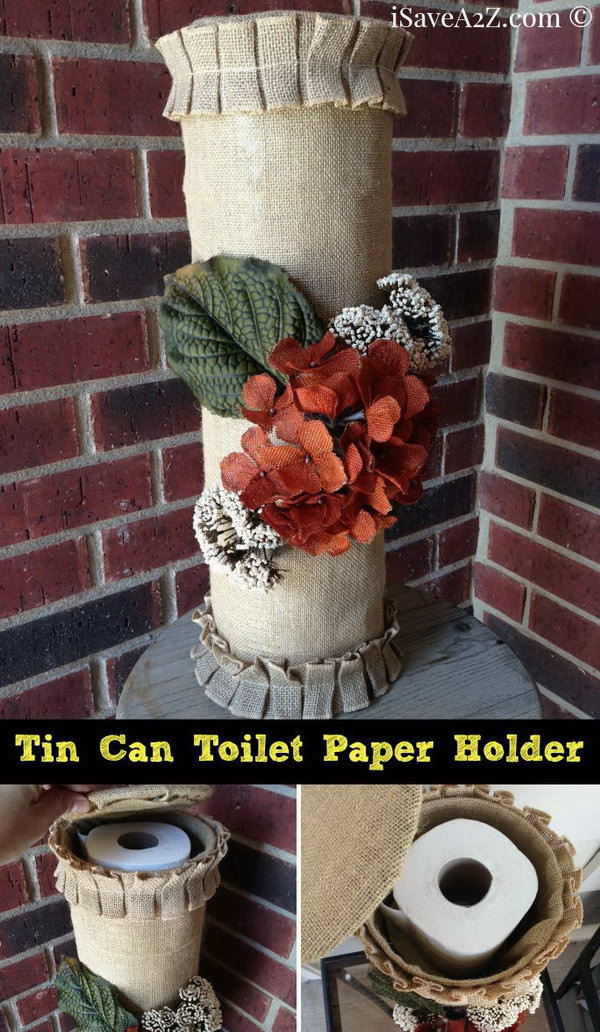 Turn your used tin cans into a toilet paper holder.
source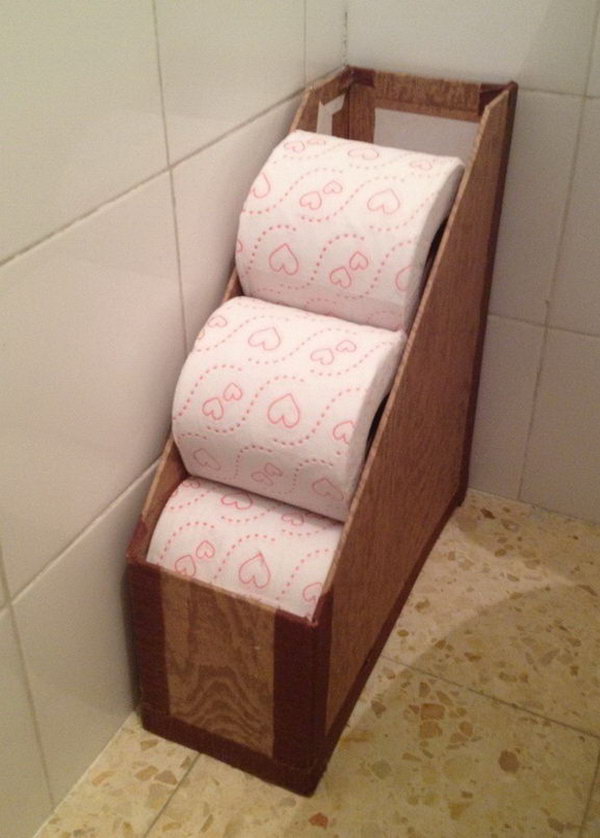 Repurpose a magazine rack to hold toilet paper rolls.
source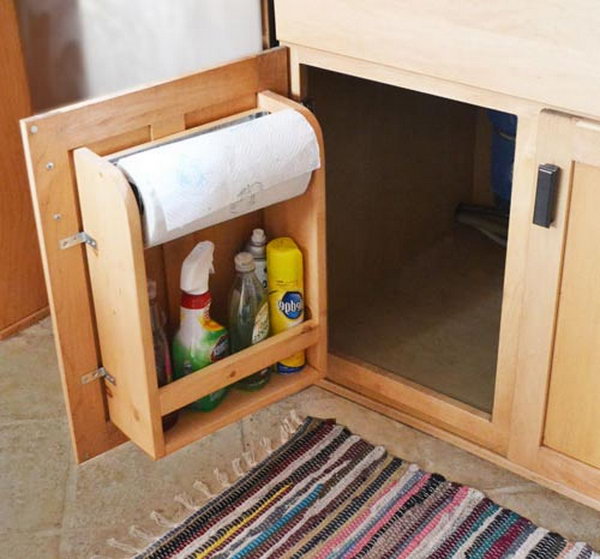 Attach brackets to the inside of the cabinet door to store toilet paper rolls, house cleaning supplies, tools, or any other bottom cabinet items.
source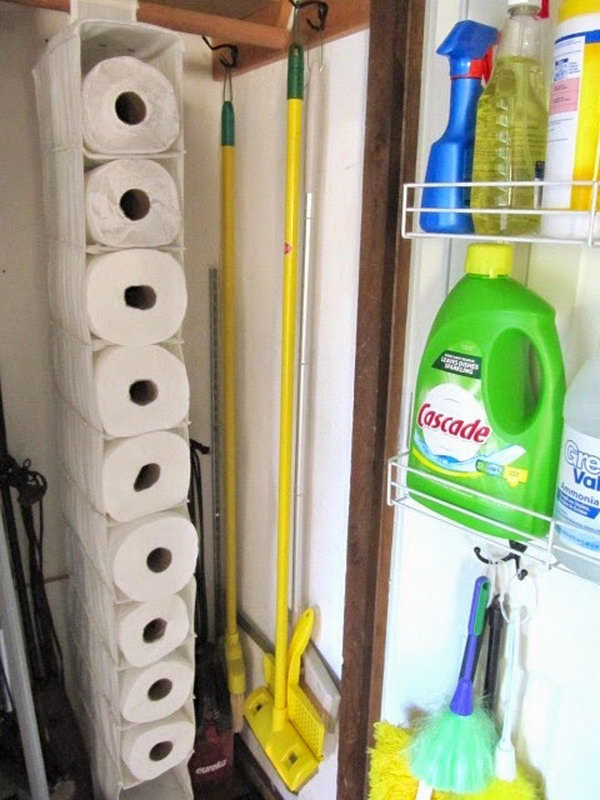 Use a hanging shoe organizer to hold the unused paper towels.
source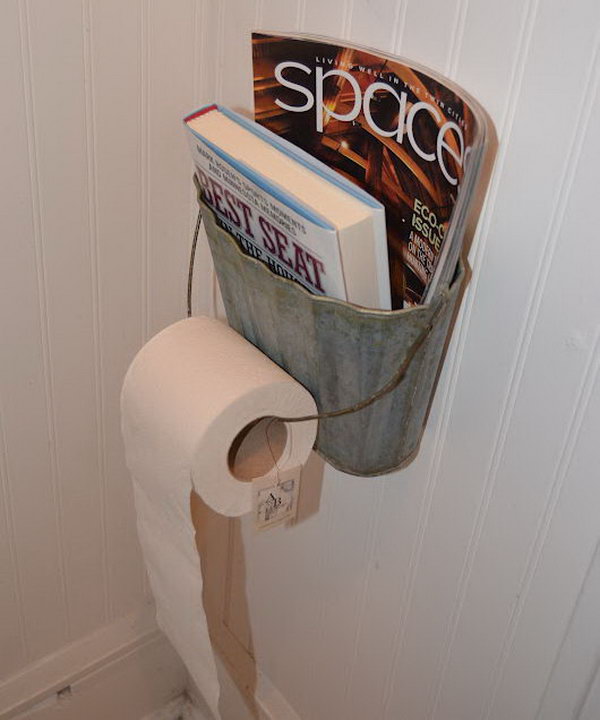 This metal basket was recycled as magazine and toilet paper holder.
source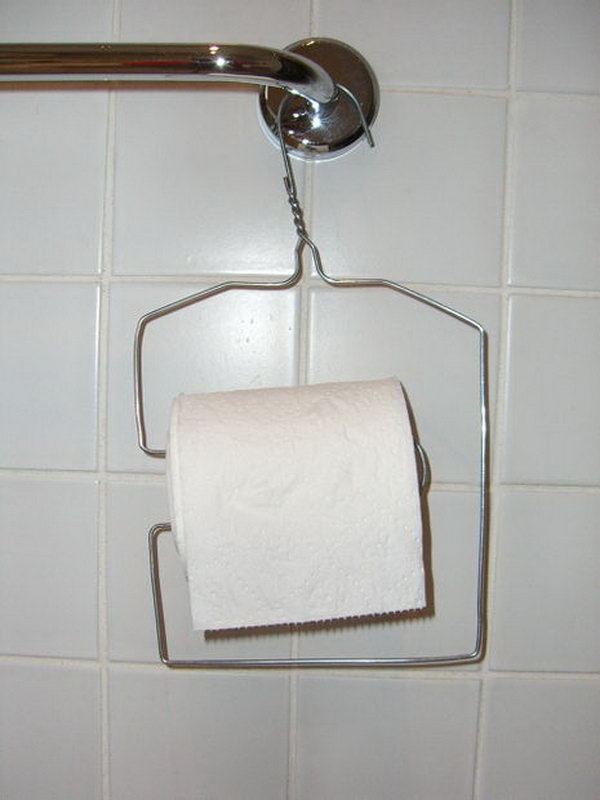 This wire clothes hanger was upcycled into a toilet paper holder.
source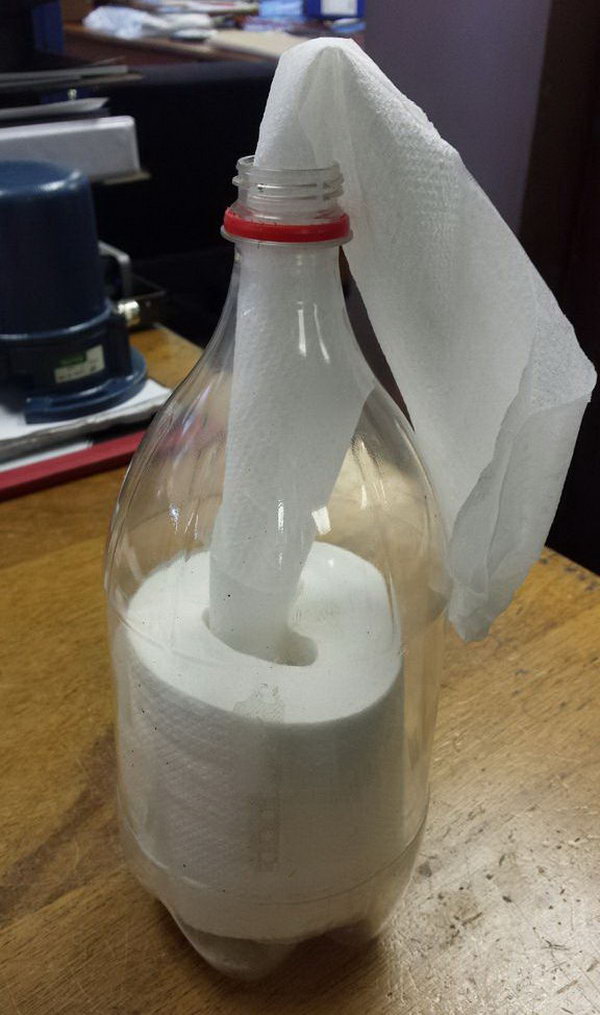 Create a toilet paper roll dispenser with used Coke bottle, which keeps puppy or cat from tearing up the entire roll.
source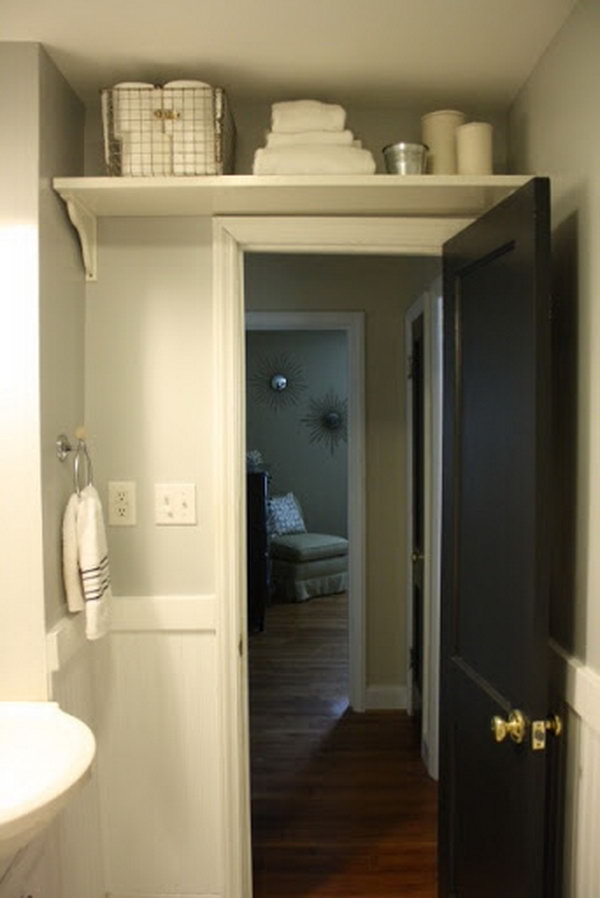 Store bathroom extras like toilet paper and extra towels with the shelf above the door.
source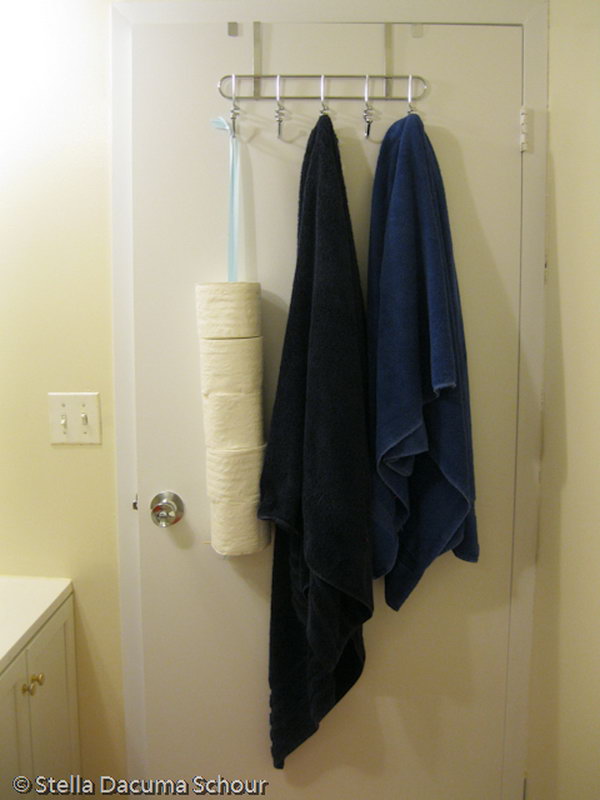 Hang your toilet paper rolls behind the bathroom door for extra space and out of sight.
source