Cool Wood Burning Carving Project Ideas
Wood burn carving is the art of carving designs and pictures into wood using heat, and is also known as pyrography. It requires time and patience to complete, as well as specific tools. However, with the use of creativity you can create a wood art project to treasure for years. Take a look at these cool wood burning carving project ideas. From treasure box to recipe cutting board, these crafts make a great handmade presents for special occasions.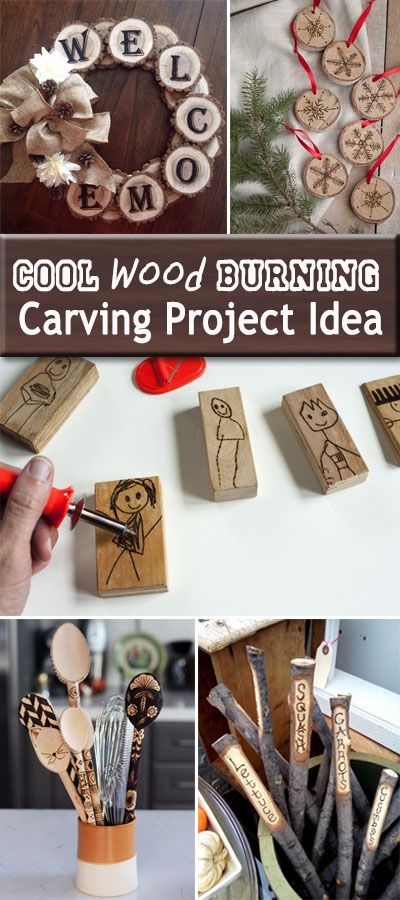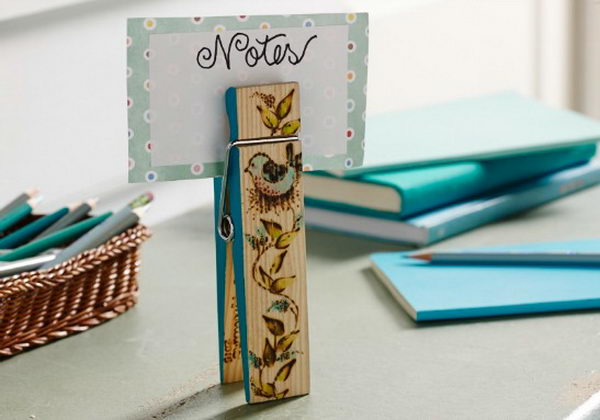 DIY Wood Burned Clothespin Note Clip. Get the tutorial via
plaidonline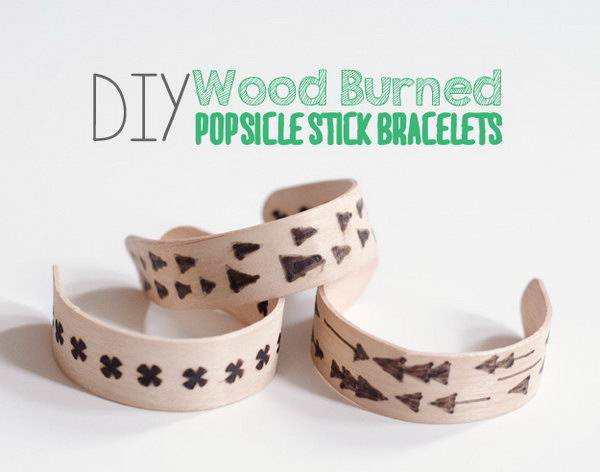 DIY Wood Burned Popsicle Sticks Bracelets,
source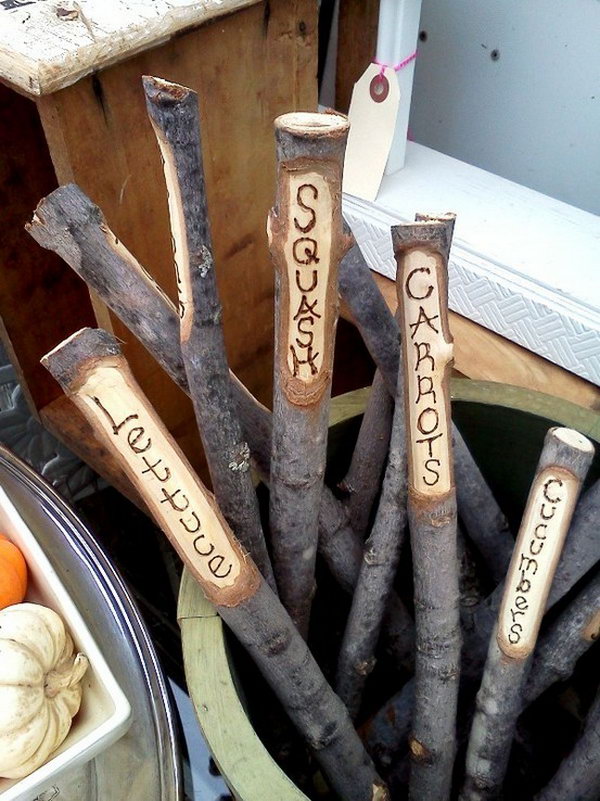 Twigs and branches shaved and then painted with the name of veggies. Great way to make use of items that might otherwise end up in the rubbish bin.
source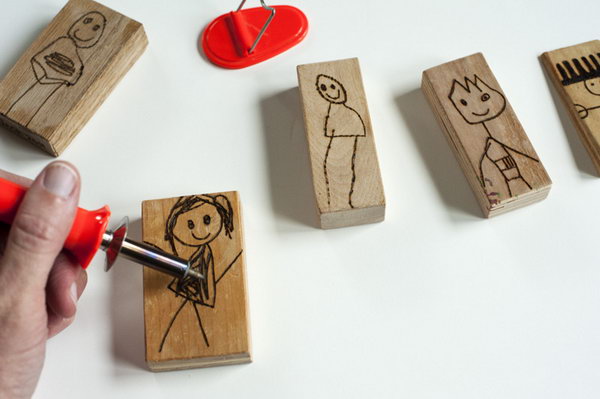 Draw figures on the wood blocks and trace over the drawings and make some doll blocks. Kids would have a great time acting out scenes with the characters they made.
source
Fabulous woodburned treasure box,
source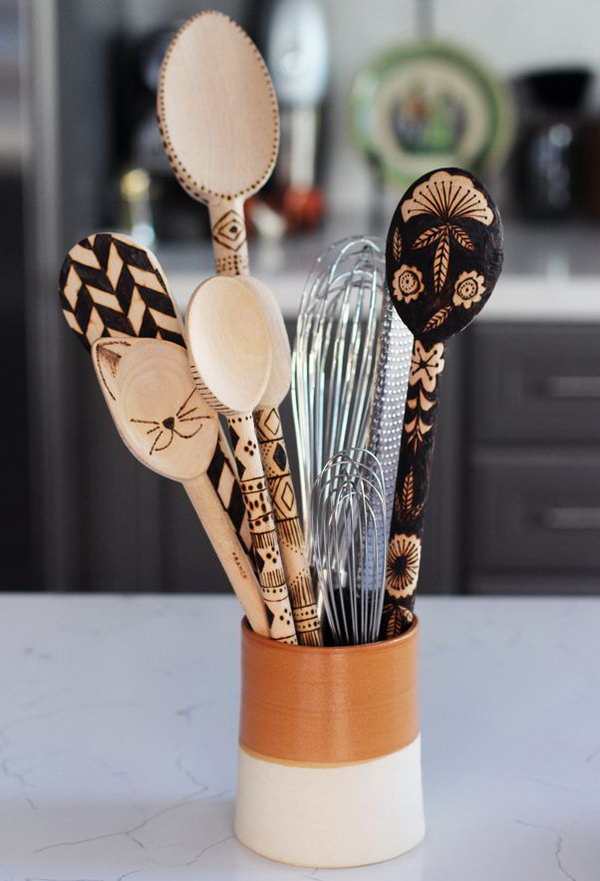 Simple and inexpensive, yet these DIY Wood Burned Spoons make for impressive and meaningful gifts!
source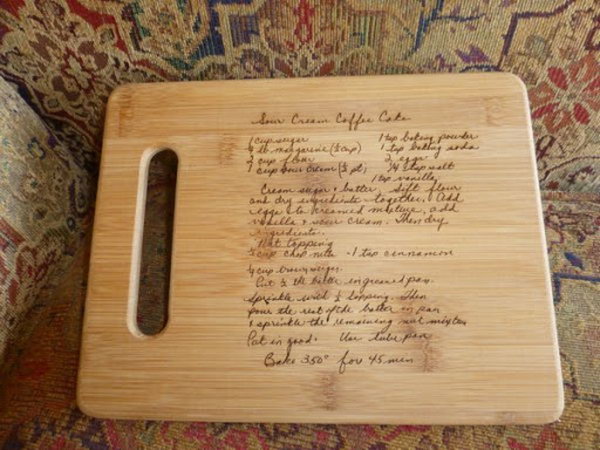 What a wonderful present for family history for this wood burned recipe cutting board.
source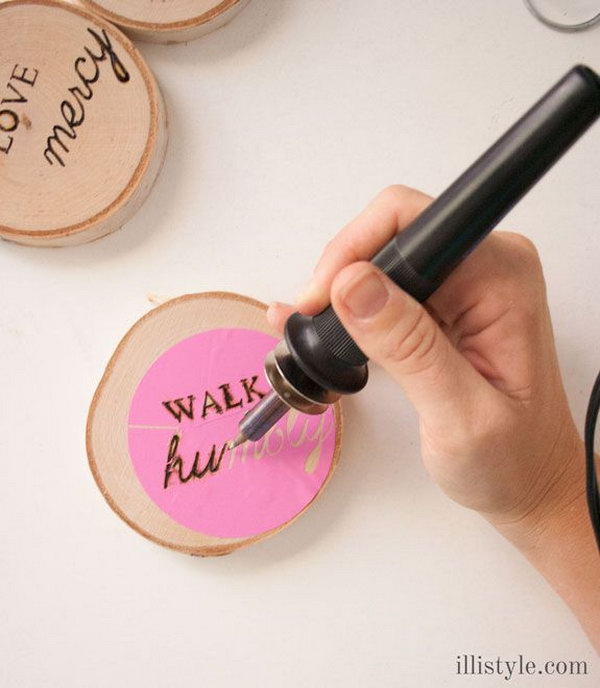 These wood burned coasters would make a perfect wedding gift or present for a hostess. source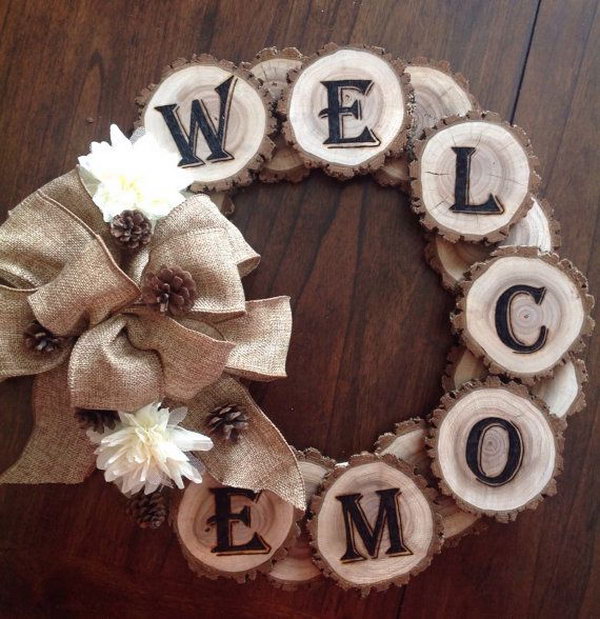 Wood burned WELCOME tree slice wreath,
source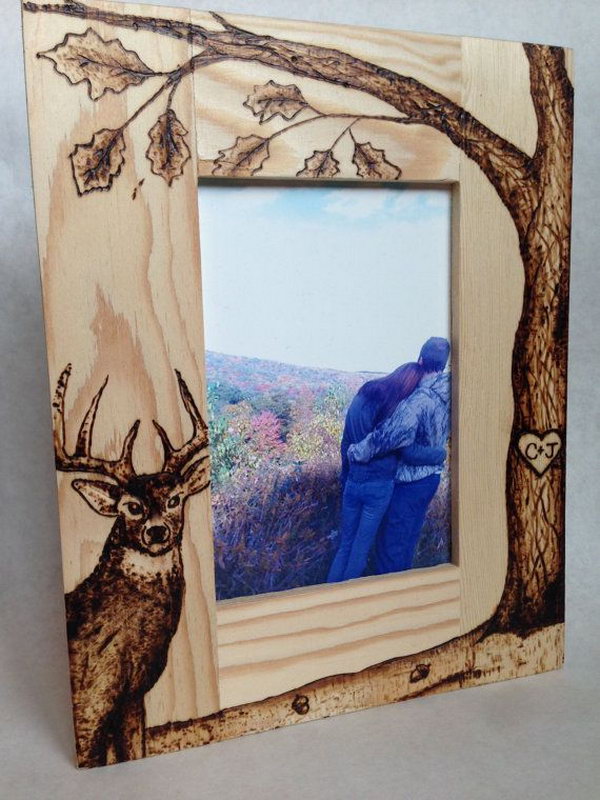 Personalized Wood Burned Photo Frame,
source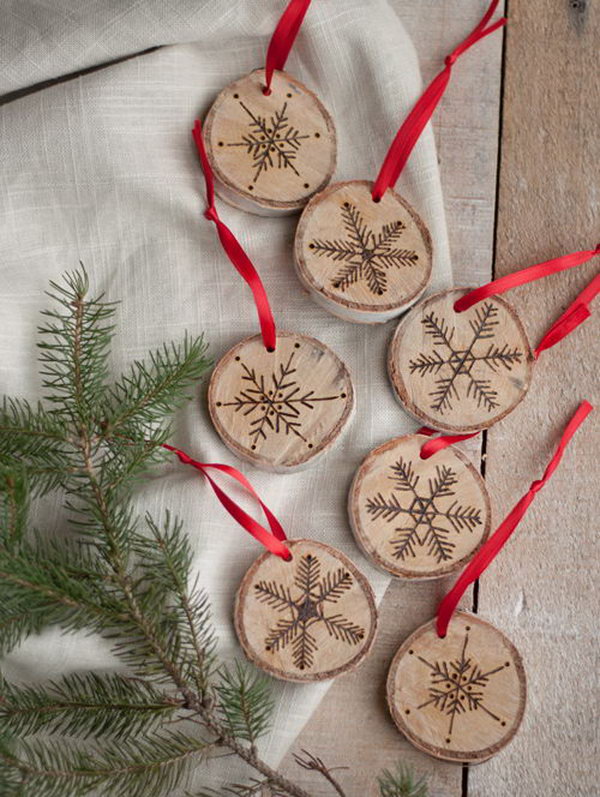 These little wood burned snowflake ornaments will instantly give your home a rustic, woodsy, holiday feel, and have you ready to greet the first snowfall with a big grin.
source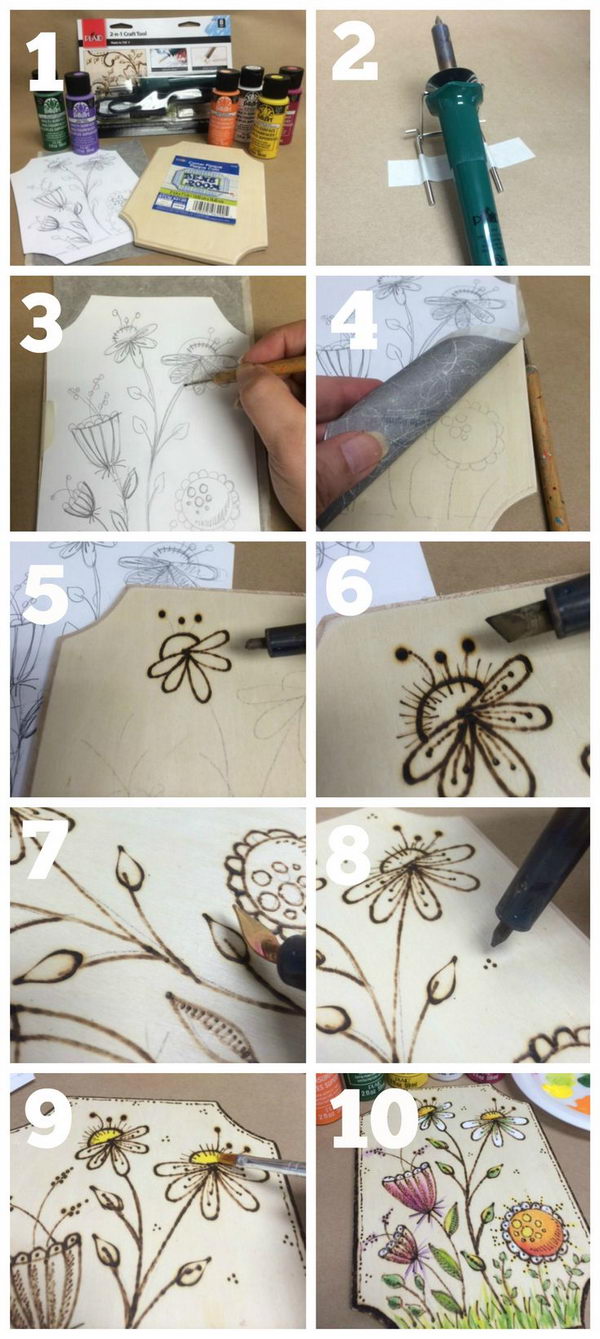 DIY Wood Burned Daisy Bangle. Get the tutorial via
plaidonline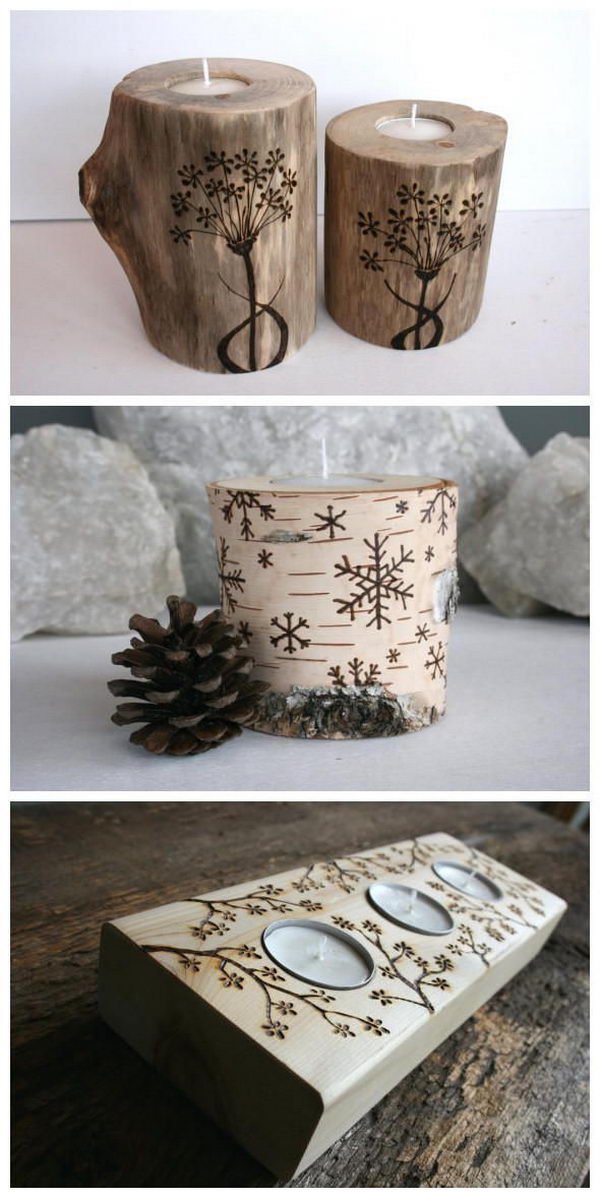 DIY Wood Burned Snowflakes Birch. Via
etsy