When tossing out old pieces of clothing salvage from it what you can. You never know what clever project will come along like zippers. You can make fun projects out of these zippers. By using fusible adhesives, glue, or just thinking out of the box, you can create fun zipper-inspired crafts.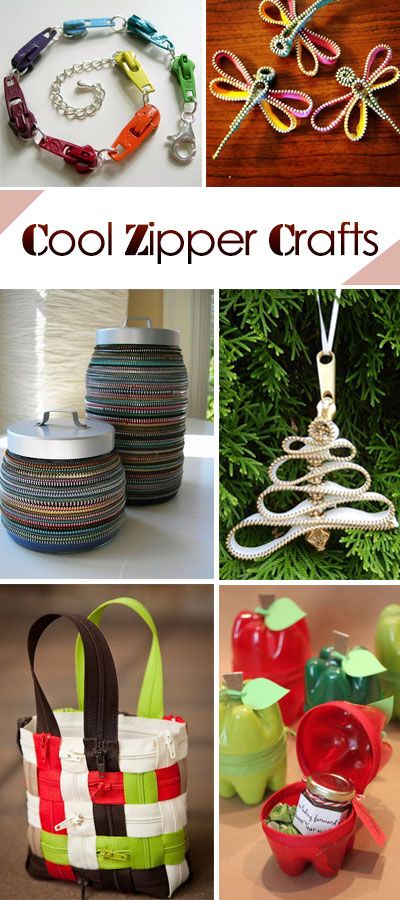 It's easy to turn the zippers into colorful pins. Take a look at these zipper crafts for inspiration. These interesting accessories are inexpensive to make and can take on any shape, depending on what you choose as the base form.
A cute little bag made from zippers,
source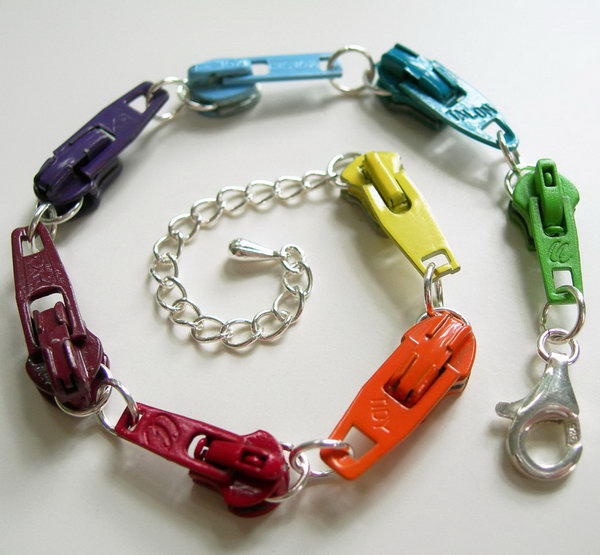 Bracelet made with vintage zipper slides in rainbow colors, source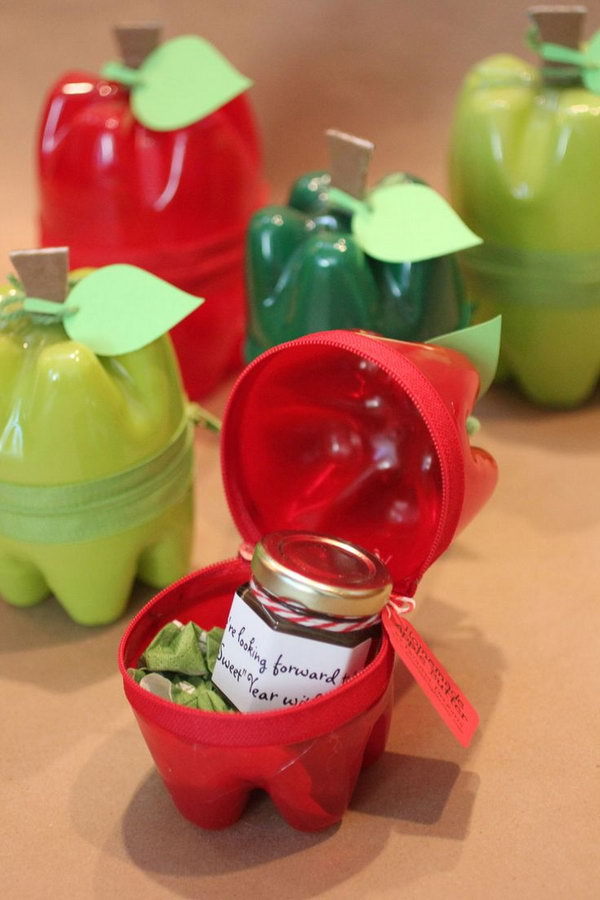 These Plastic Bottle Apple Containers make a wonderful DIY gift for anyone this time of year.
source
Amalia Versaci uses vintage zippers to create accessories and home decor,
source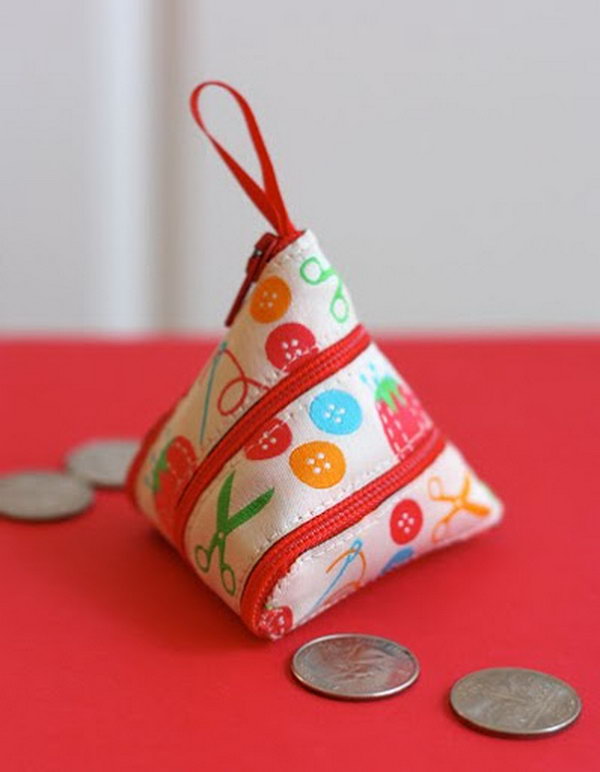 A self-zipping coin purse made from a ribbon,
source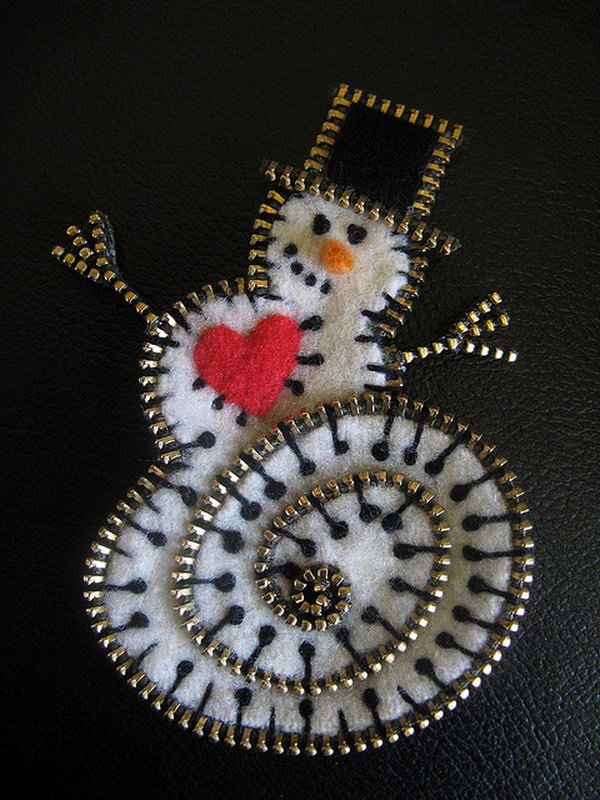 Snowman made out of Zippers and Felt,
source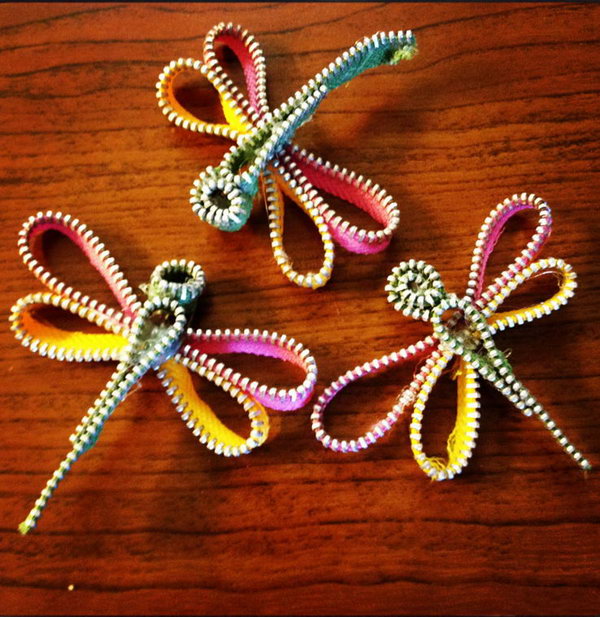 These zipper dragonflies are so simple and fun to make. source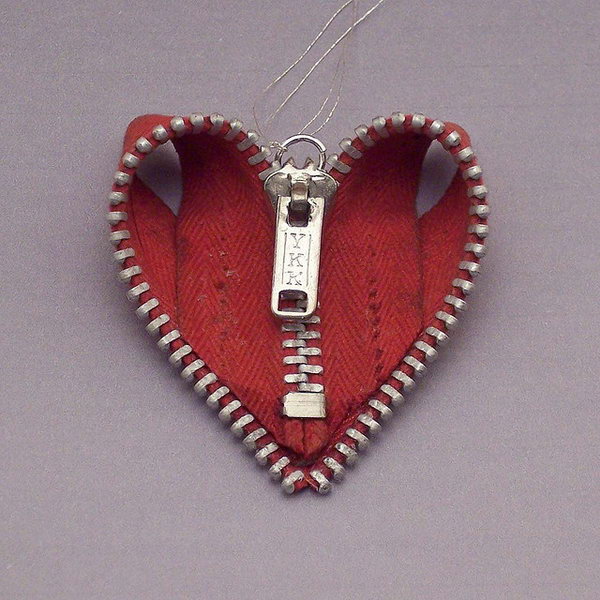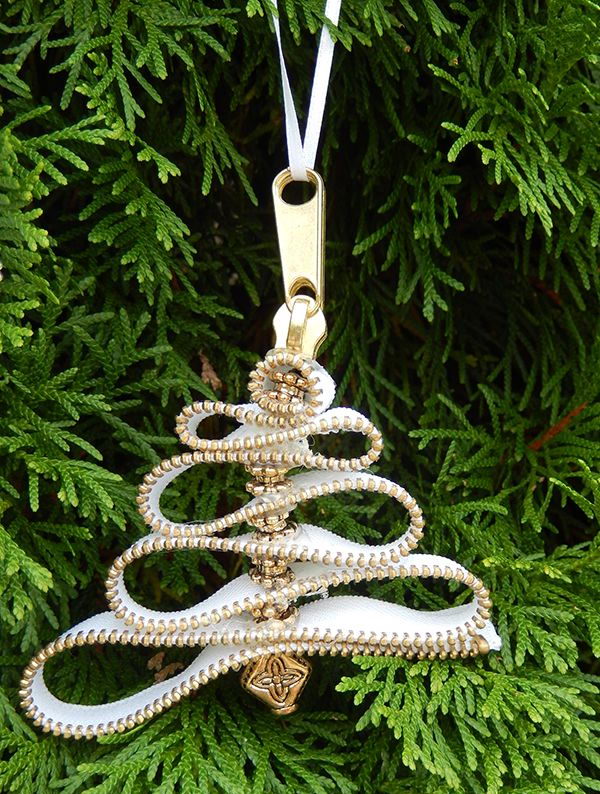 Beautiful Christmas tree ornaments made from zippers,
source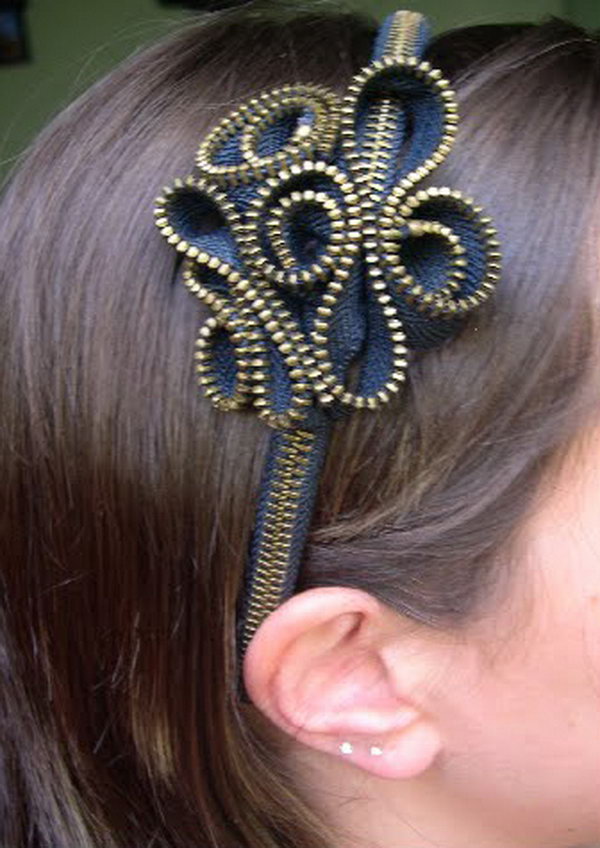 Zipper flower headband,
source