As we know, the bedroom is an important part in the house. A cozy and comfortable bedroom will keep you in good mood and a good rest. Another way, the design of the bedroom can reflect your personality. Some people like the practical and simple design for the bedroom, and some choose the luxurious design. Besides, the designs for master bedroom, daughter', or sons are various. Here are some amazing bedroom ideas for your inspiration.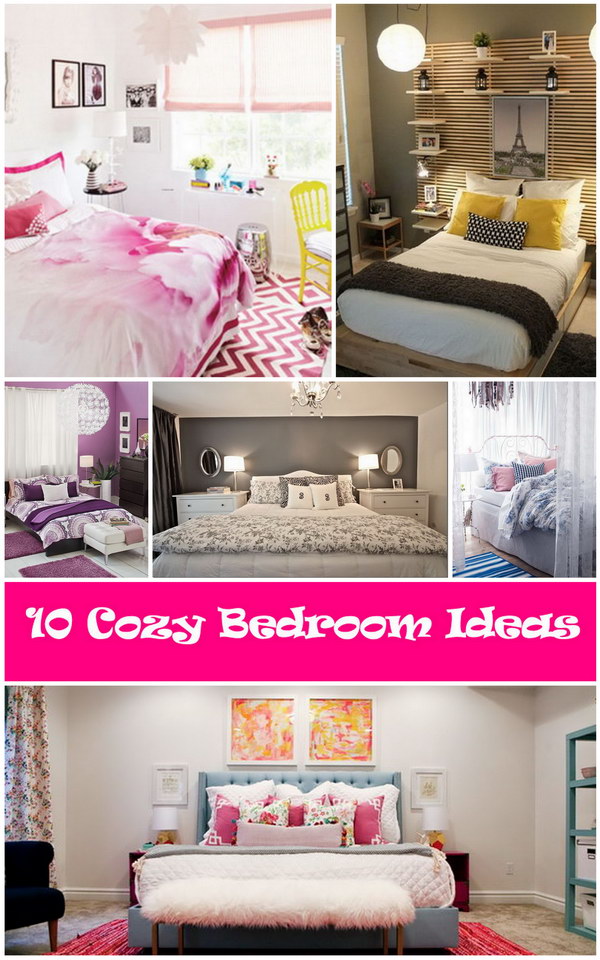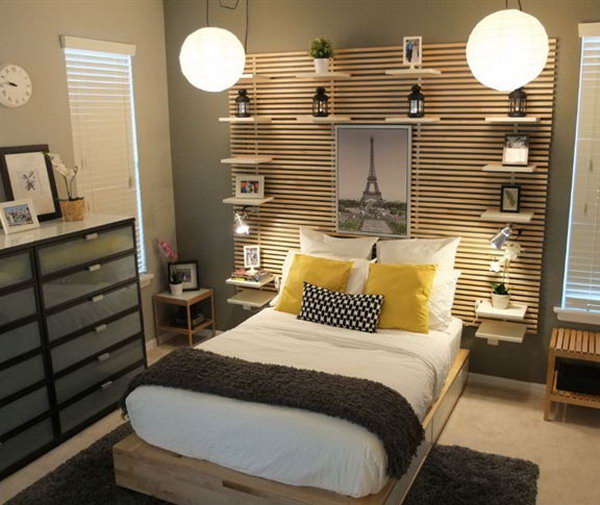 The key features of this bedroom are the MANDAL bed frame with storage drawers, for things like your off-season clothes, blankets, etc. and the MANDAL headboard with the bedside shelves ,which do not impact your floor space. It looks organized, warm and cozy.source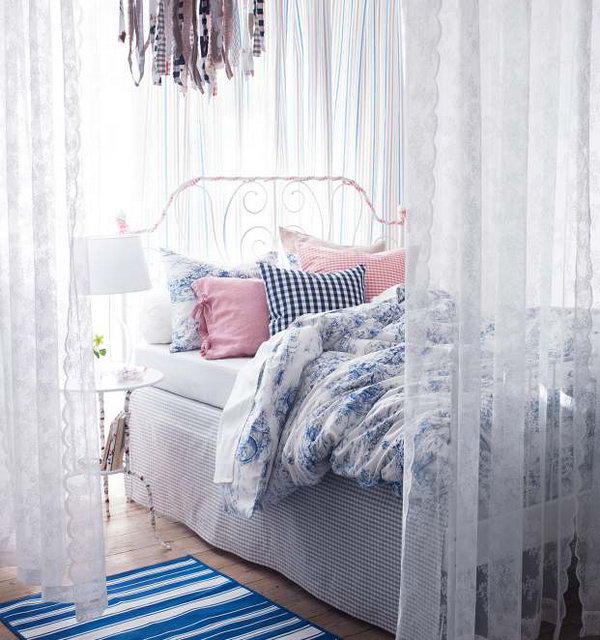 When we see this bedroom, we will feel pure and fresh with some light colors, like white, blue, pink, etc. This design is ideal for girls.
source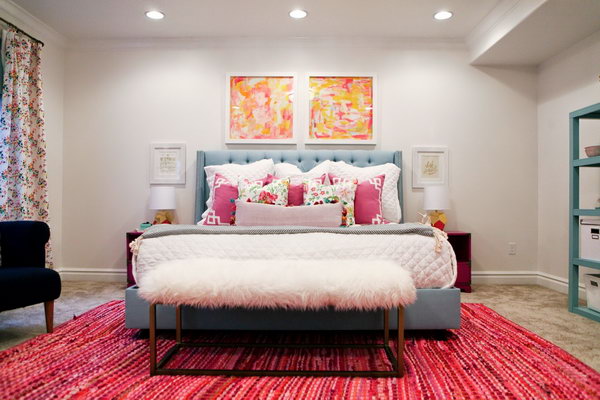 I think all teen girls will love this bedroom with bright and fresh colors and a great and cozy bench in IKEA rugs.
source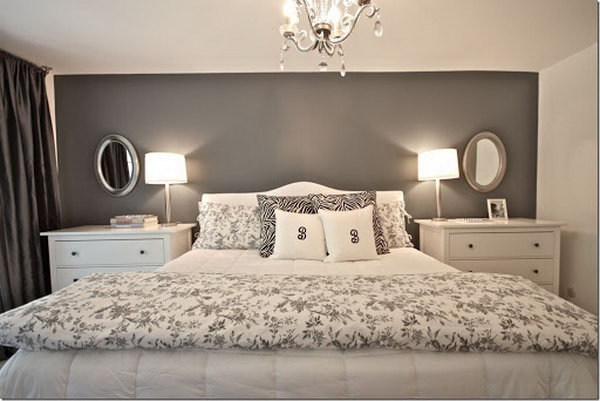 This master bedroom looks very nice, big and tall with a dark gray accent wall and the practical chests instead of small nightstands.
source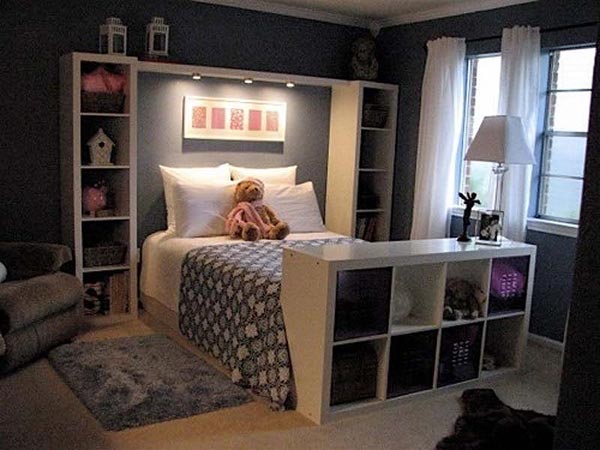 The lighting design of this bedroom is a good choice for people who have a habit of night reading. At the same time, it is a brilliant idea to use the integrated shelves in headboard.
source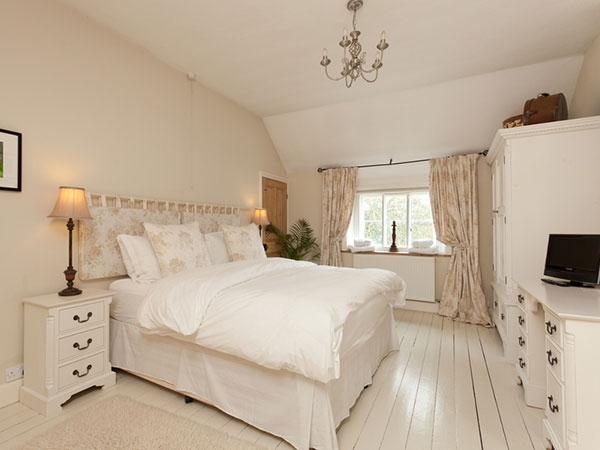 This bedroom looks large, comfortable and elegant with the simple colors. It is ideal for women with a queen size bed and lots of storage space.
source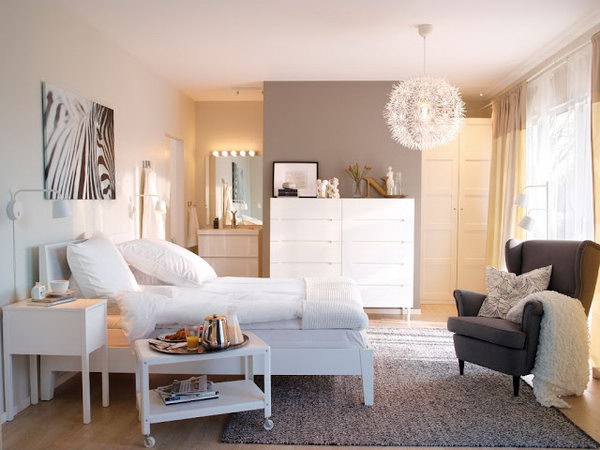 White is the favorite color of most people with the meaning of purity and cleanness. The lighting is very good with white elements in this bedroom.
source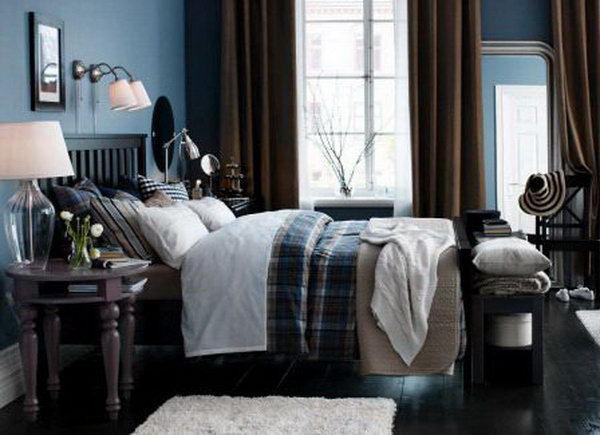 This bedroom gives us the dark feeling with the white and black colors. But it will be the love for most gentlemen.
source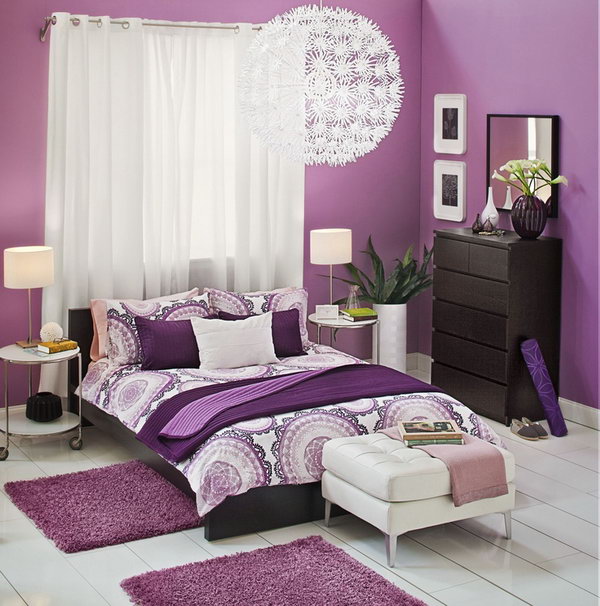 The bedroom with the colors of white and purple will leave us the feeling of dreaminess. When we go into this kind of bedroom, it seems we have entered a kingdom. Most teen girls will love this bedroom very much.source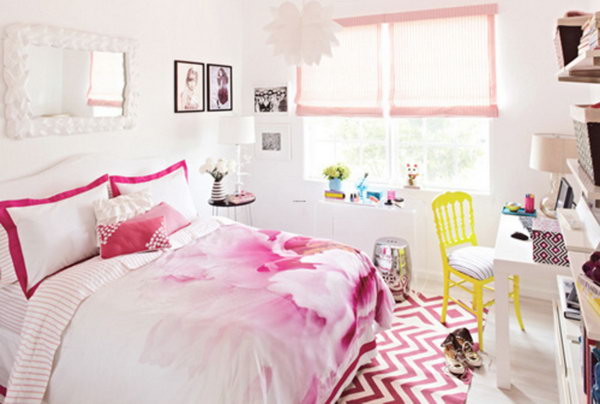 Look at this bedroom with beautiful vibrant pink and white elements are the love of most teen girls. It is full of harmony and sweetness.
source