Creative College Care Package Ideas
Going away to college is one of life's big steps towards becoming an adult. It can present students with feelings of homesickness, stress and other pressures. If your own kids are in college, consider sending a thoughtful college care package to them. It is a good way to stay connected and show you still love nurturing your adult child.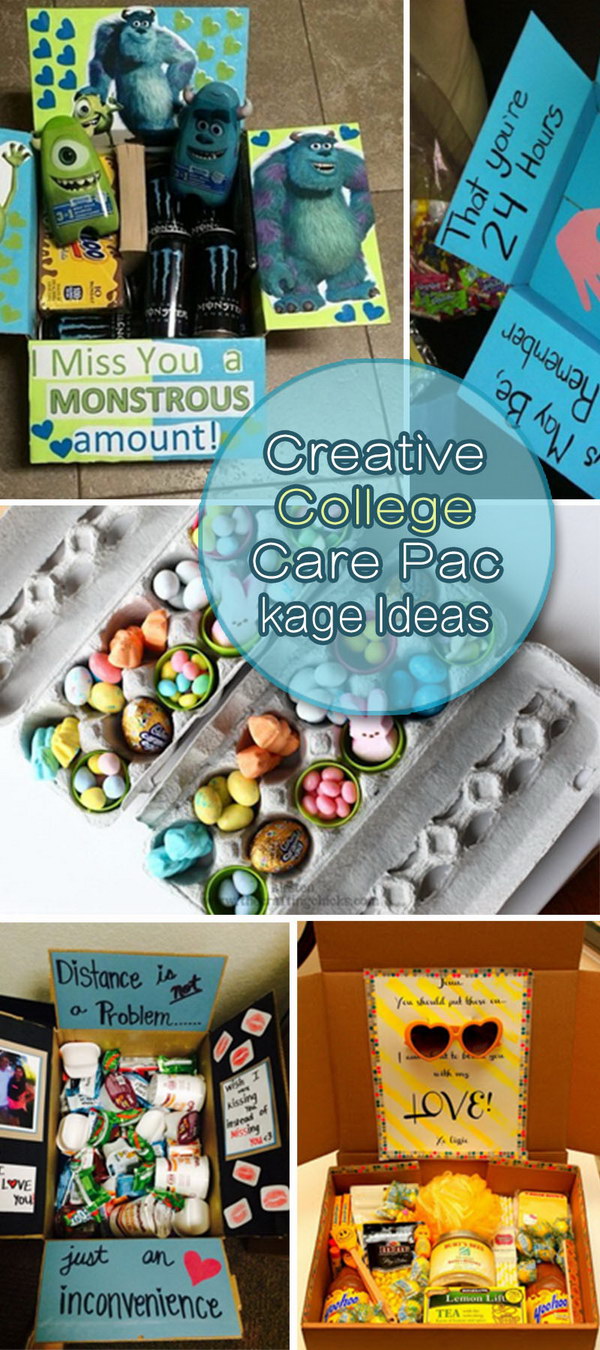 Take a look at these creative college care package ideas. Choose one from this list, customize it with your own ideas and create a fun and unique care package for a college student or young adult living away from home. Receiving a creative college care package can brighten up anyone's day and make a stressful time easier to get through.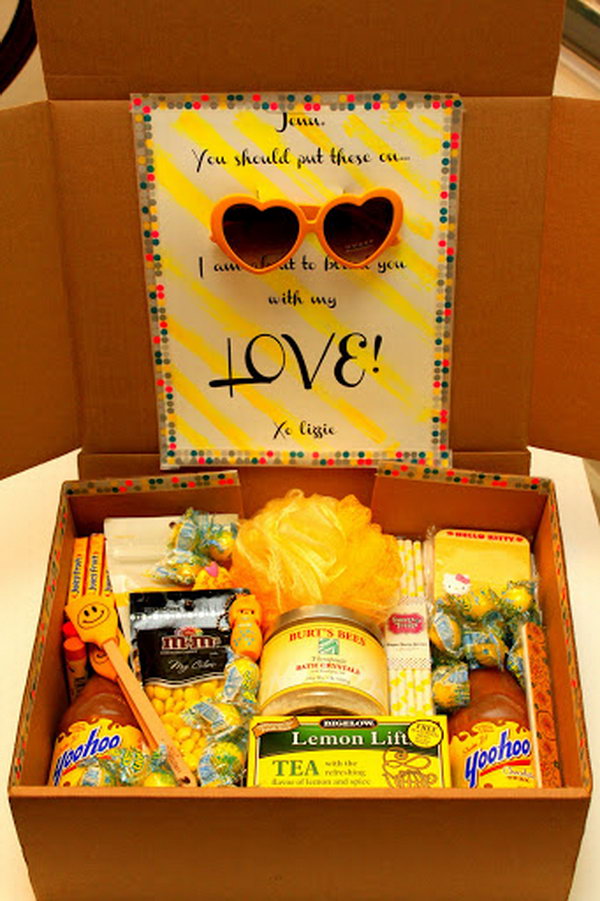 Fill a box with fun yellow gifts, and blind your friend with your love.
source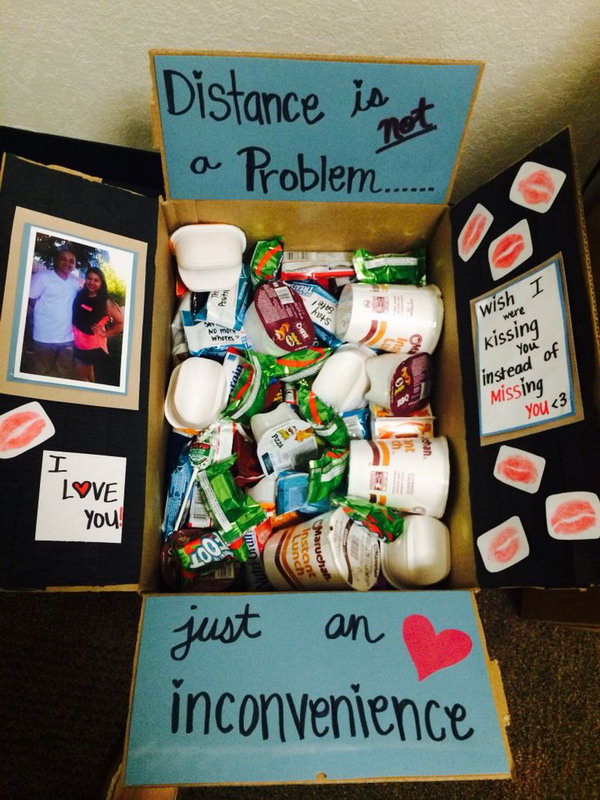 Distance isn't a problem, just an inconvenience.
source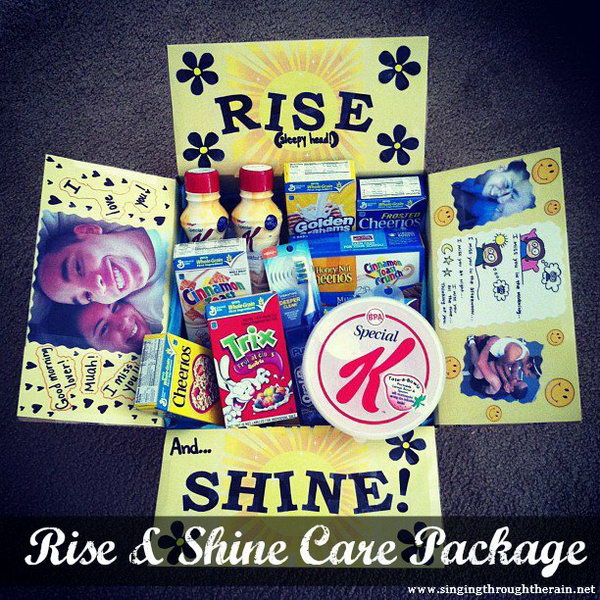 Rise and Shine Care Package,
source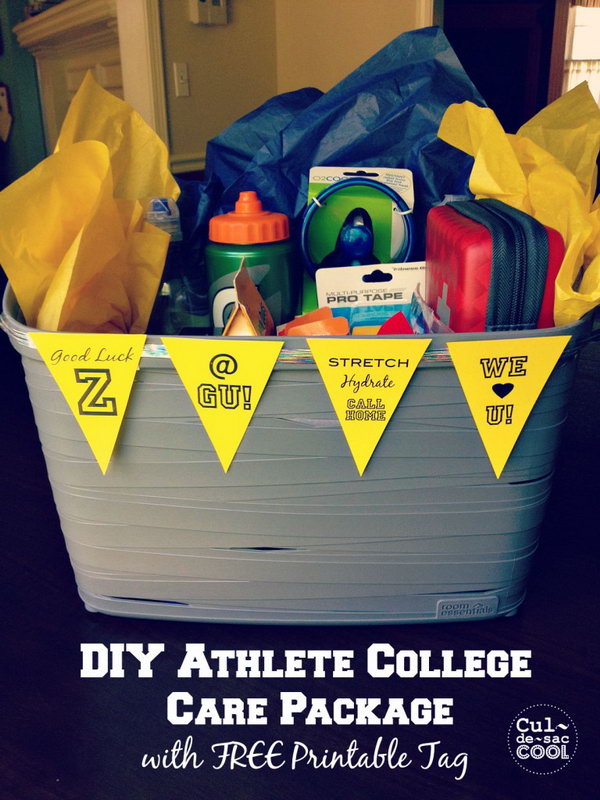 DIY Athlete College Care Package With Free Printable Tag,
source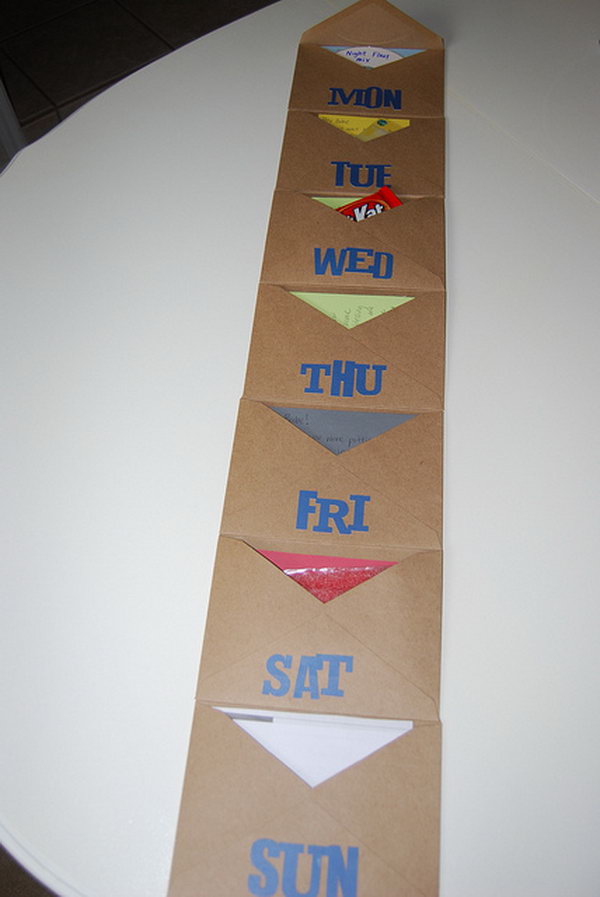 Creative Care Package for First Week of College,
source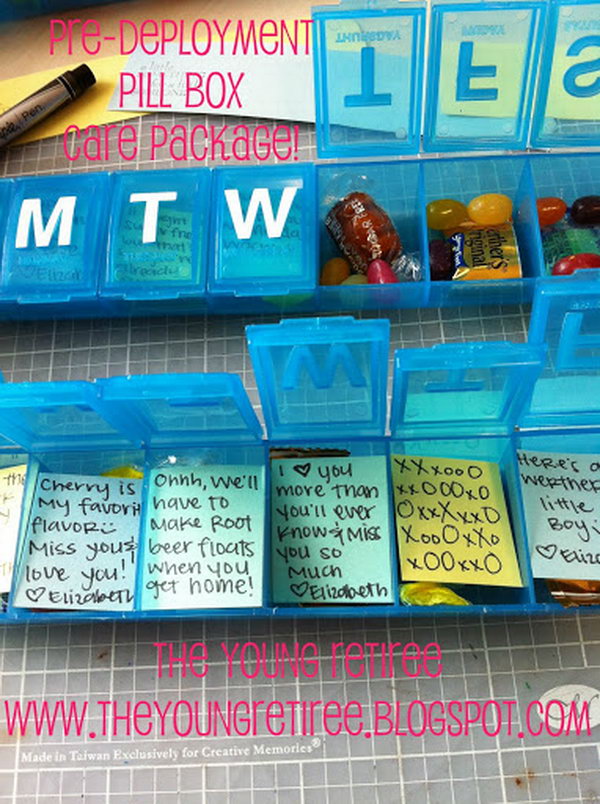 Give him SEVEN days of love surprises. Put loving notes and the candy into these pill boxes, so he can open every night before he goes to bed and think of you. source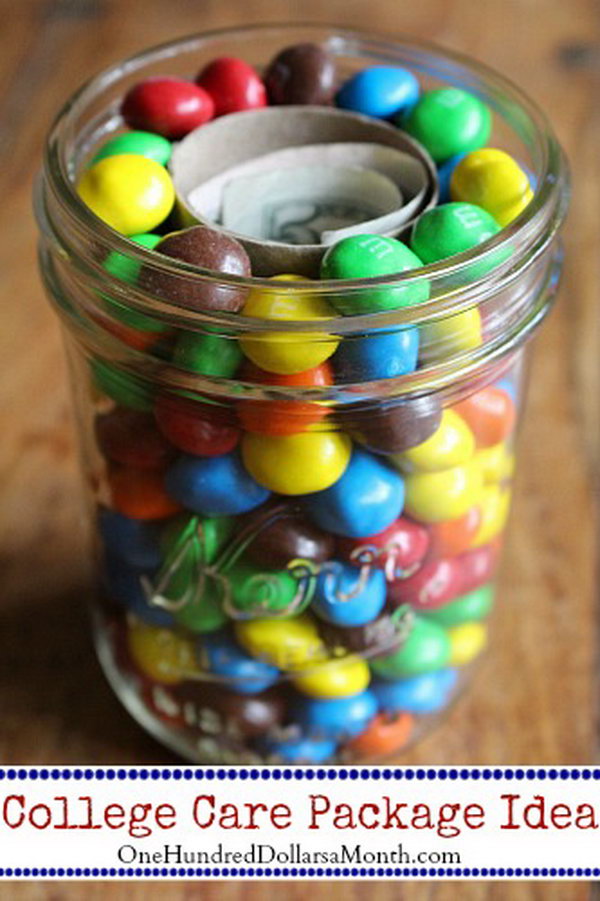 The care packages don't need to be anything fancy, but just a little something fun and usable to let her know you are thinking about her. What's more fun and usable than M&M's and money?
source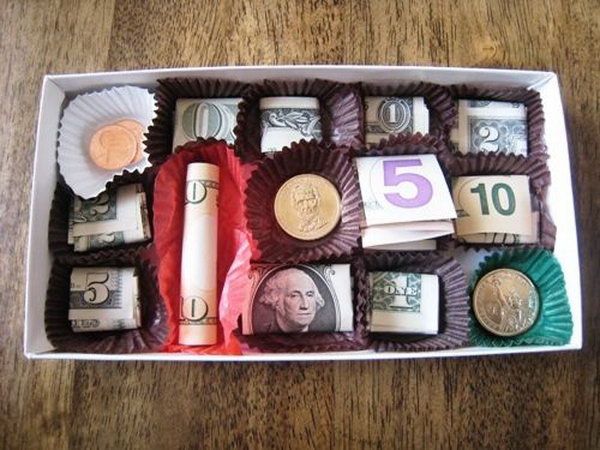 This candy box care package is creative and practical at the same time.
source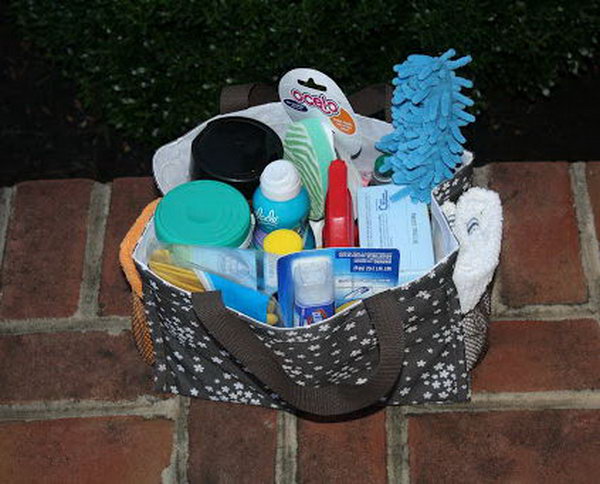 To prevent your teen from ending up in a pigsty, send them a bag of cleaning supplies.
source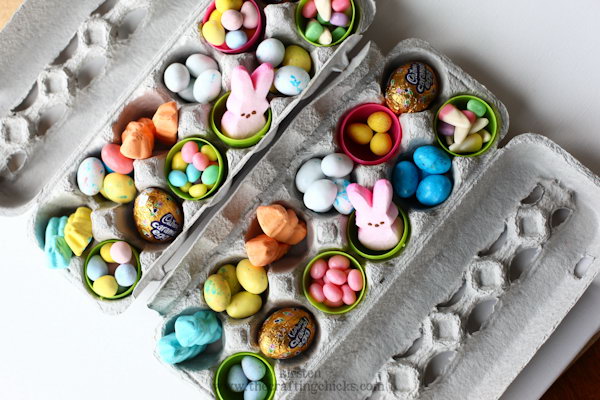 In this DIY care package, an empty egg carton was used as a cool container for treats.
source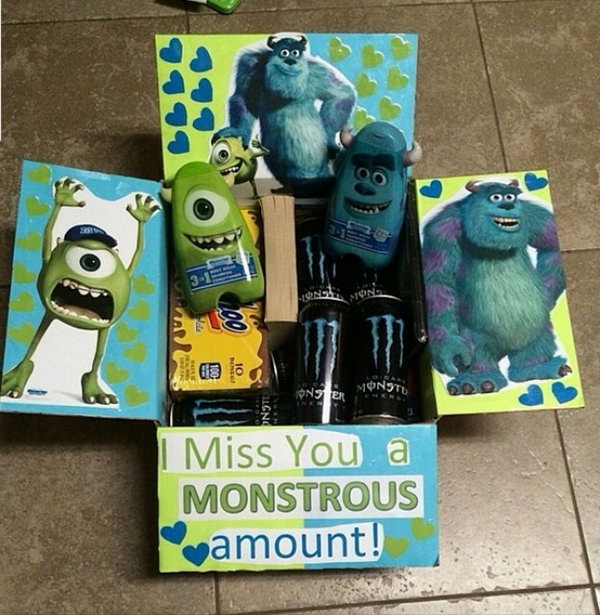 College may be tough but it can also be fun when they open your going away gift filled with Monster University stuff.
source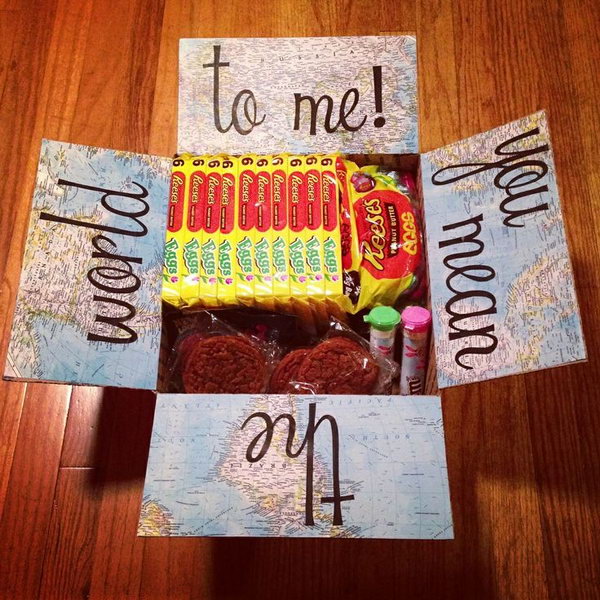 You Mean The World To Me,
source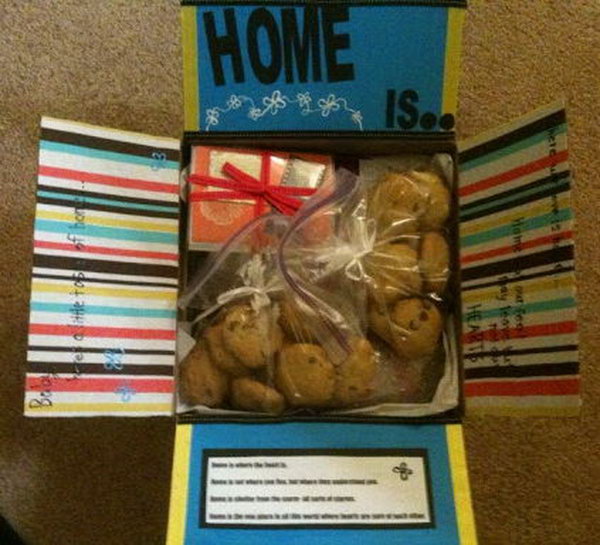 Home is where the heart is.
source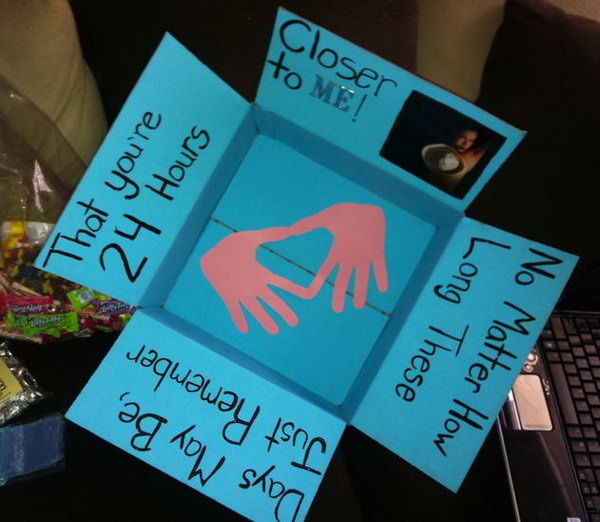 No matter how long these days may be, just remember that you are 24 hours closer to me!
source