Creative Kitchen Window Treatment Ideas
Choosing a kitchen window treatment is difficult whenever you see the amount of work you must do to keep them clean. However, many window treatments can be functional and very decorative, blending surprising ideas with original designs and charming crafts for breezy and bright decorating.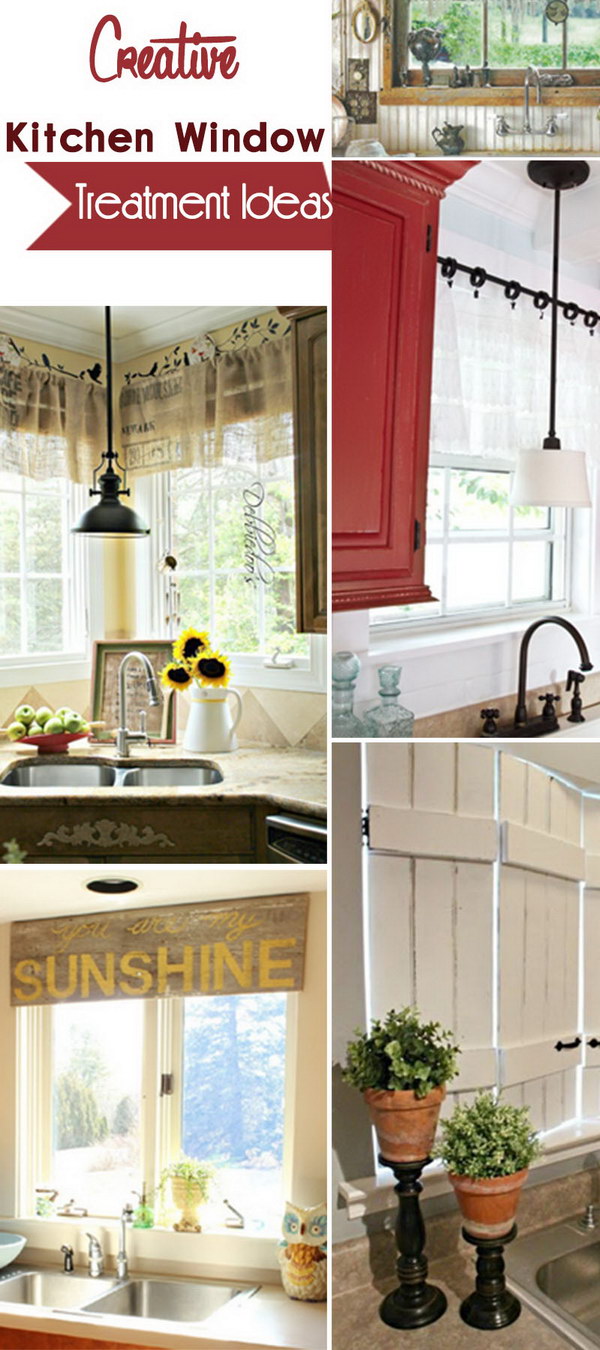 Take a look at these creative kitchen window treatment ideas, which take many different forms: valances, curtains, panels, Roman shades and shutters. These creative window treatments are simple to maintain while providing aesthetic beauty and function to make your kitchen windows the centre of attention. You could even wash dishes in front of this window all day. Well, not really, but you know what I mean.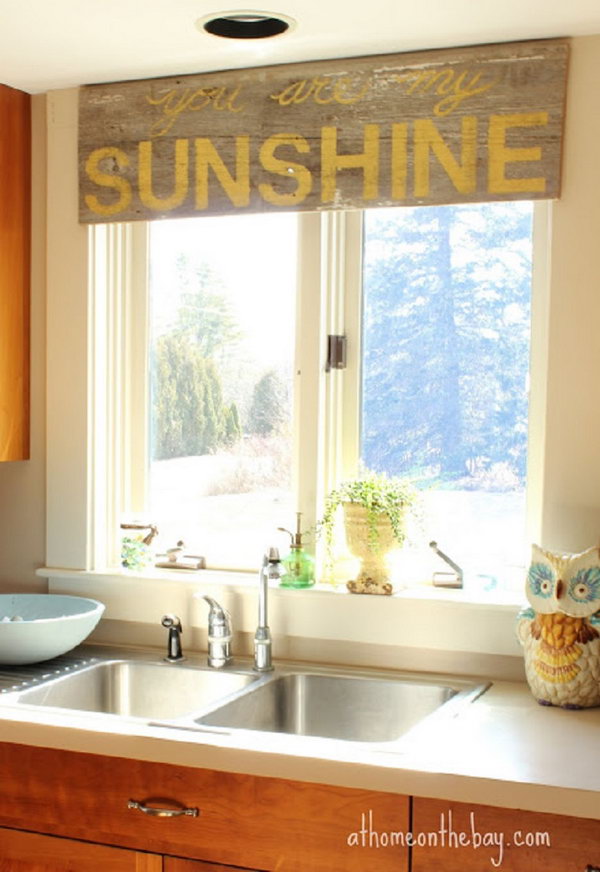 This old barn wood was stenciled with the lyrics – You are my sunshine. There is a tiny knothole in the letter S. Little rays of sunlight dance through it.
source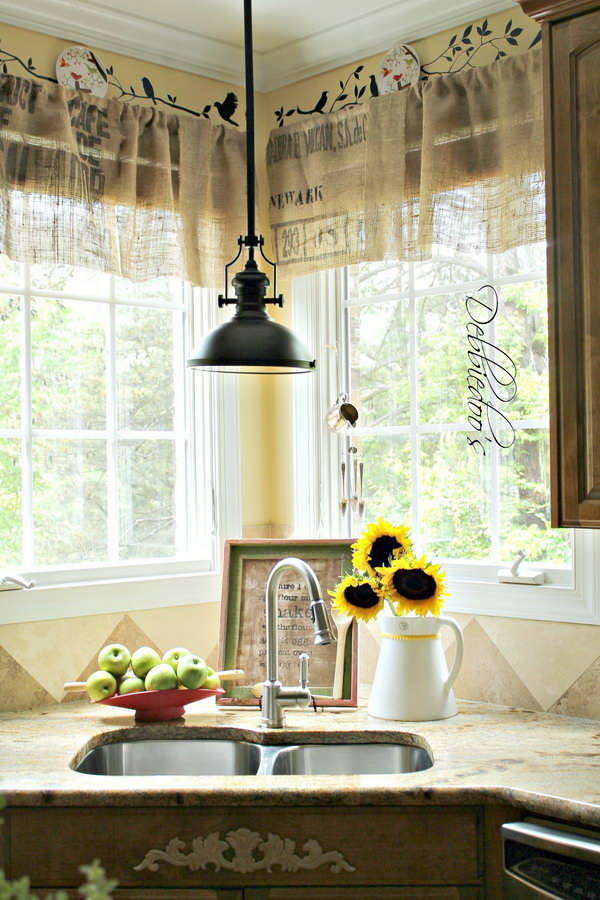 DIY No Sew Burlap Kitchen Valances Made from Coffee Bags,
source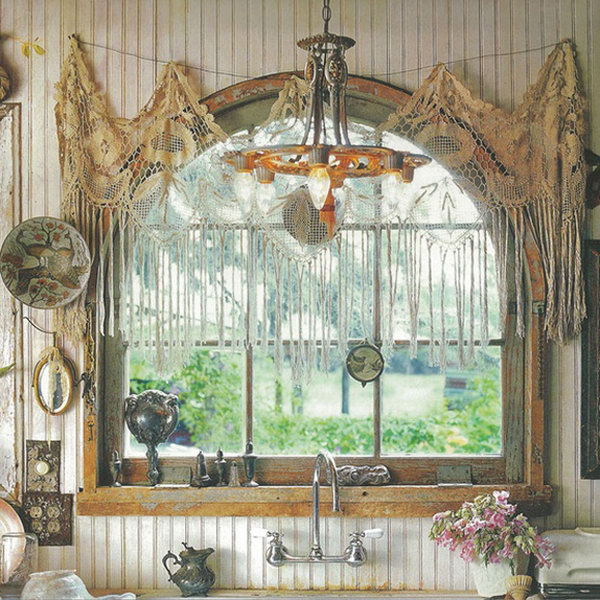 Bohemian Style Kitchen Window Treatment,
source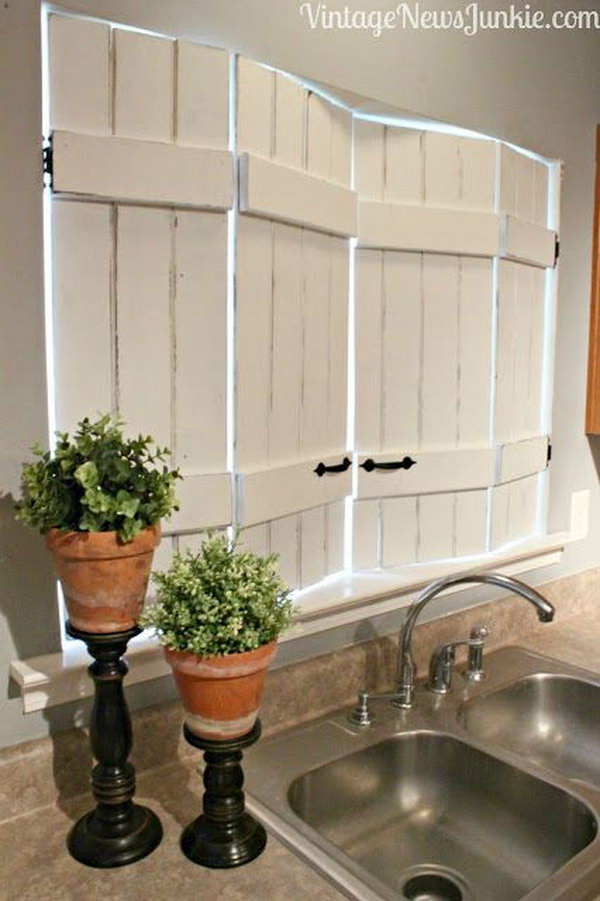 DIY Kitchen Window Shutters, source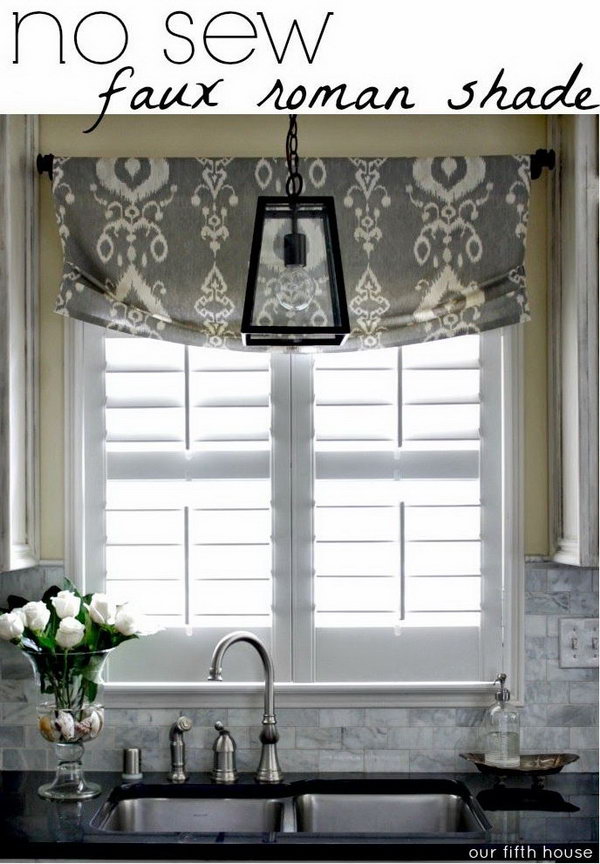 No sewing machine? NO problem! All you need is hot glue to make a diy no sew faux roman shade! source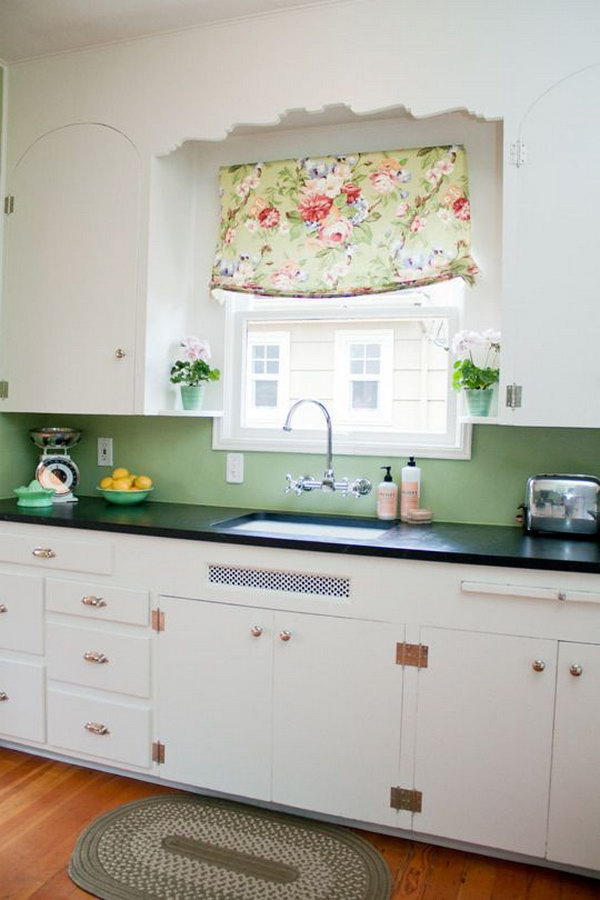 Riahnnon's Jadeite Jewel,
source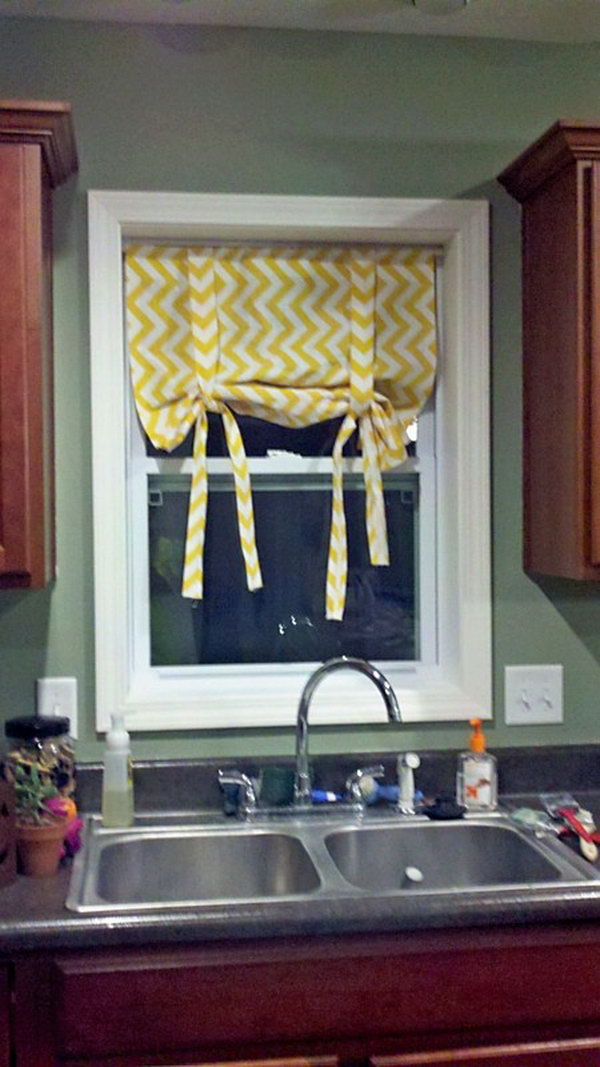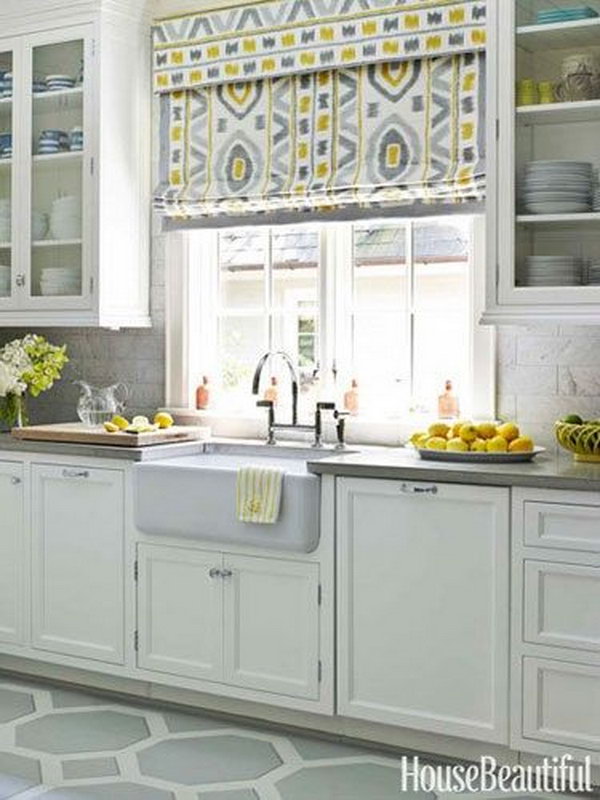 Yellow and Gray Kitchen Window Treatment,
source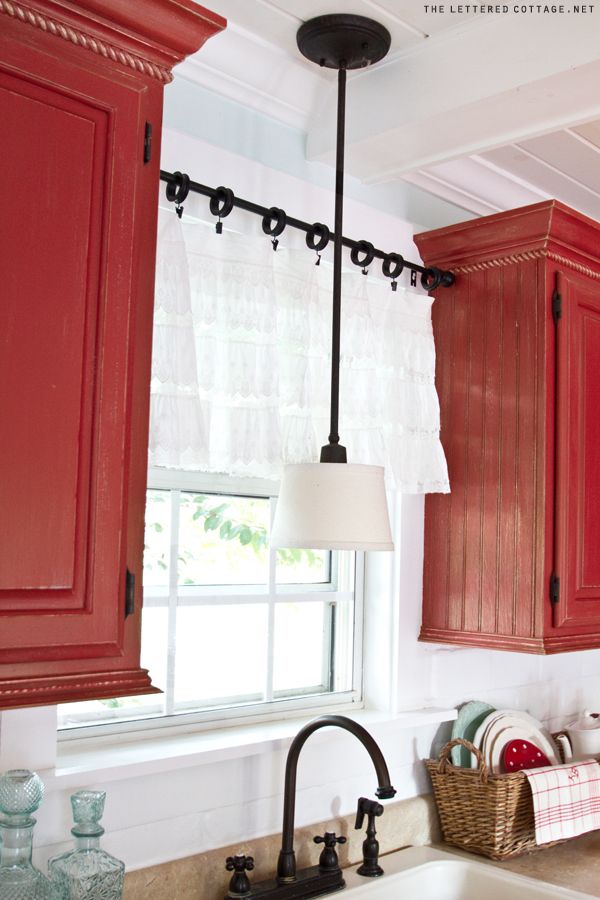 White Kitchen Window Treatment,
source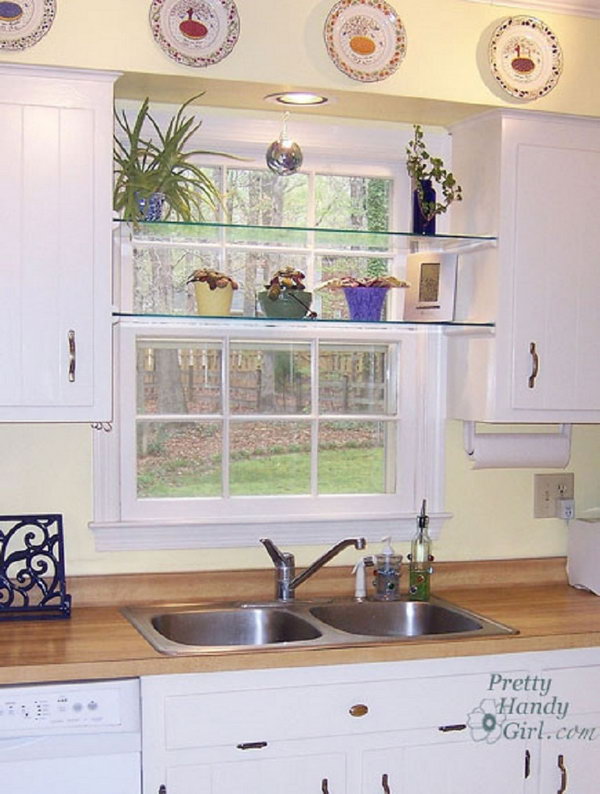 DIY Glass Shelves in Front of Kitchen Window,
source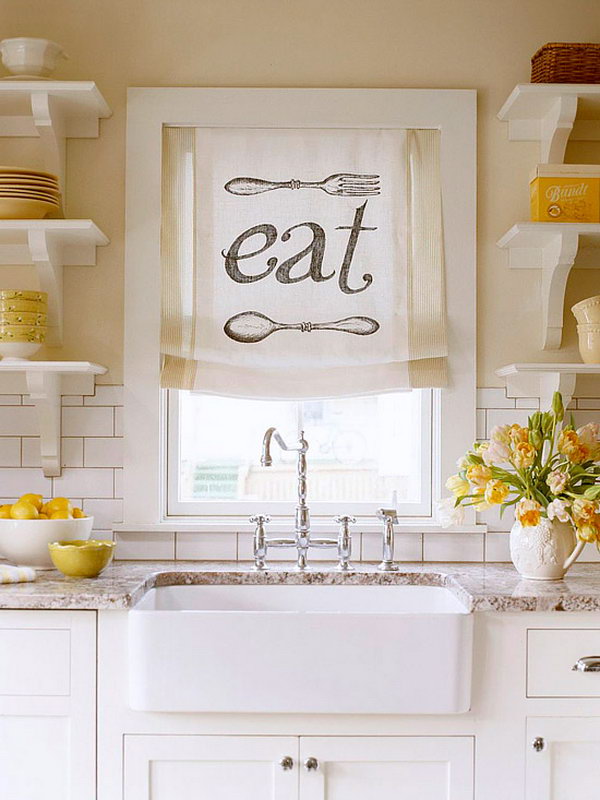 Creative Kitchen Window Treatment,
source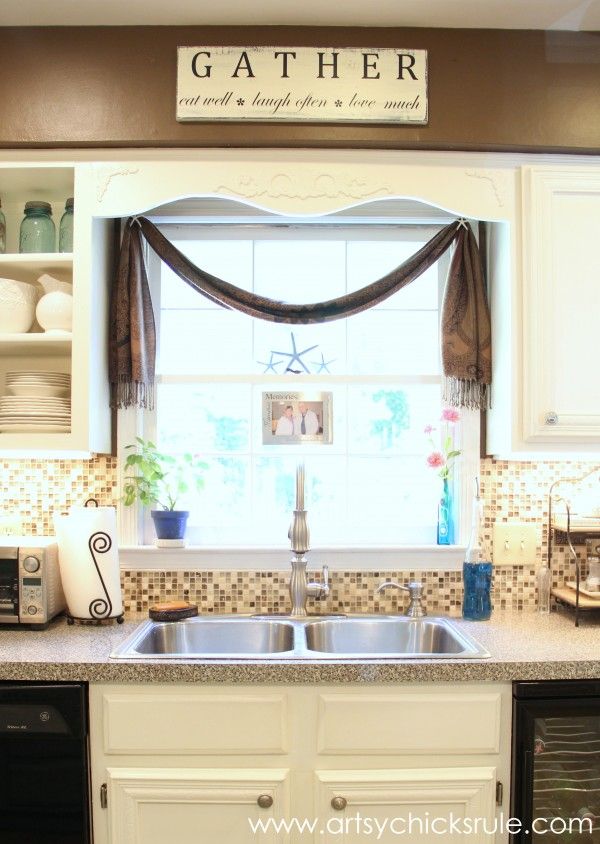 DIY Kitchen Window Treatment,
source