Creative Math Bulletin Board Ideas
Bulletin board can help a classroom come alive. Sometimes students get to class early and they need something to do. Sometimes they finish early and they need something to do. Check out these creative math bulletin board ideas. Choose one of the ideas and periodically change them to reflect current and updated student work. Keep their students engaged throughout the school year.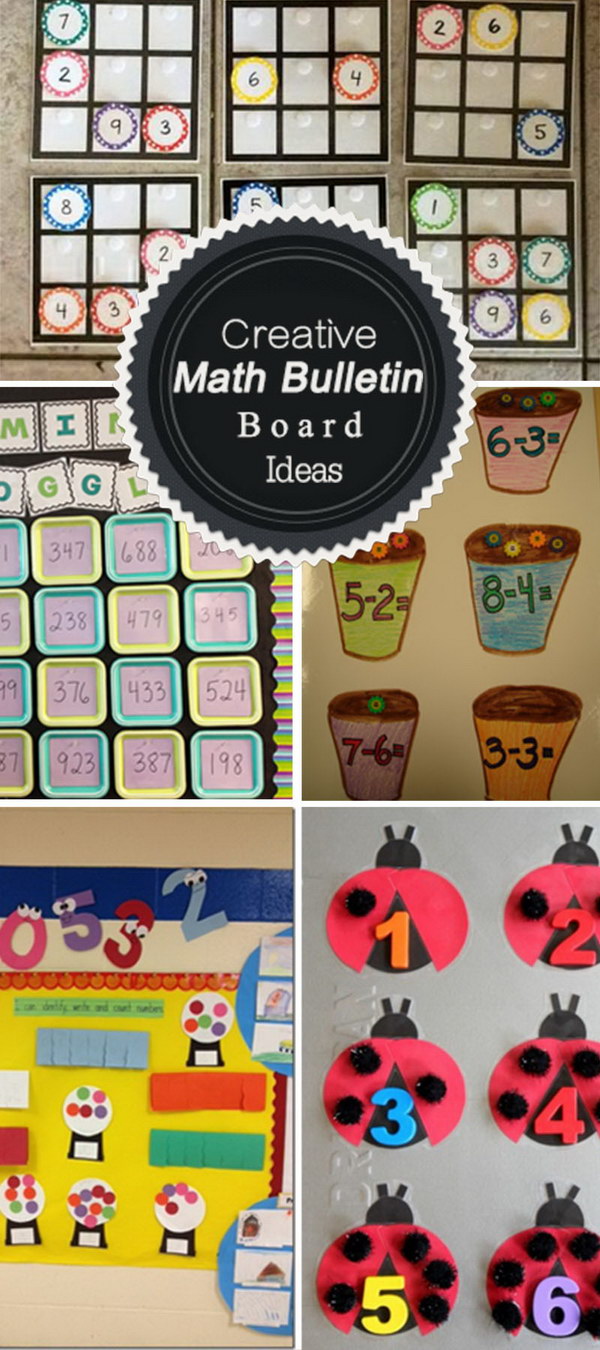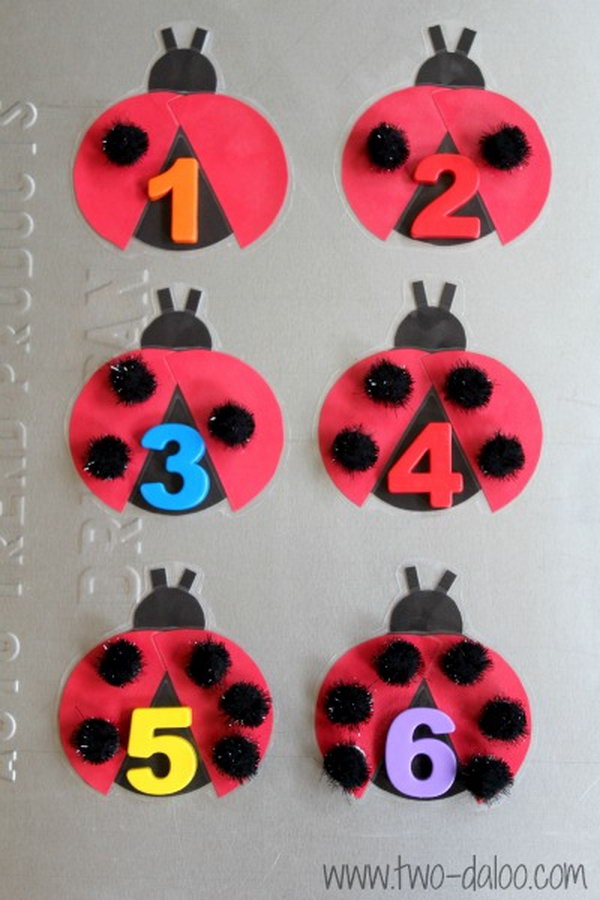 Make a fun and easy magnetic ladybug counting interactive bulletin board. These colorful ladybugs are sure to engage your toddler or preschooler in one-to-one correspondence, matching number symbols to quantities, fine motor practice, and learning about insects in a playful way.
source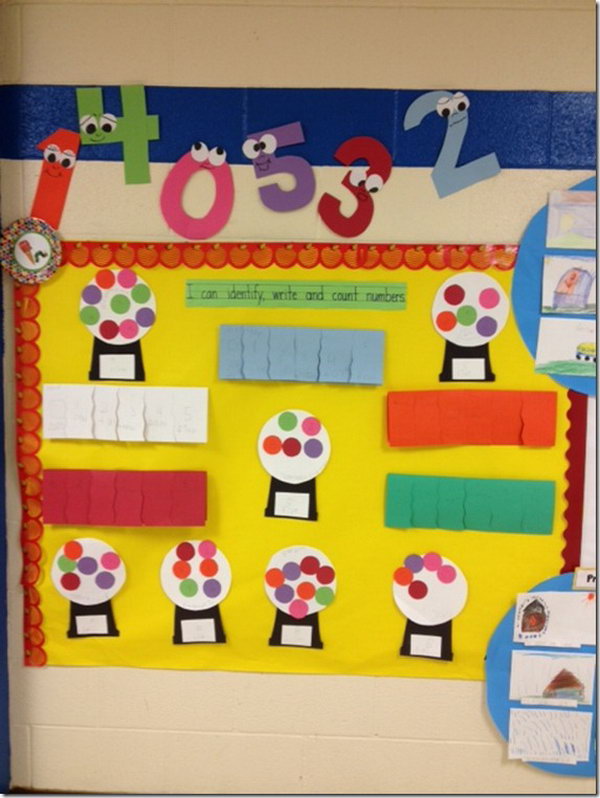 Identify, write and count numbers. What a cute math bulletin board idea with gumballs. source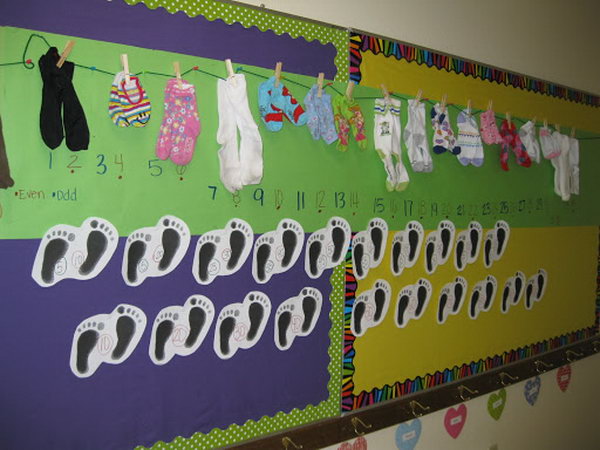 This interactive math bulletin board tells students how to skip count using patterns, and helps them learn about evens and odds.
source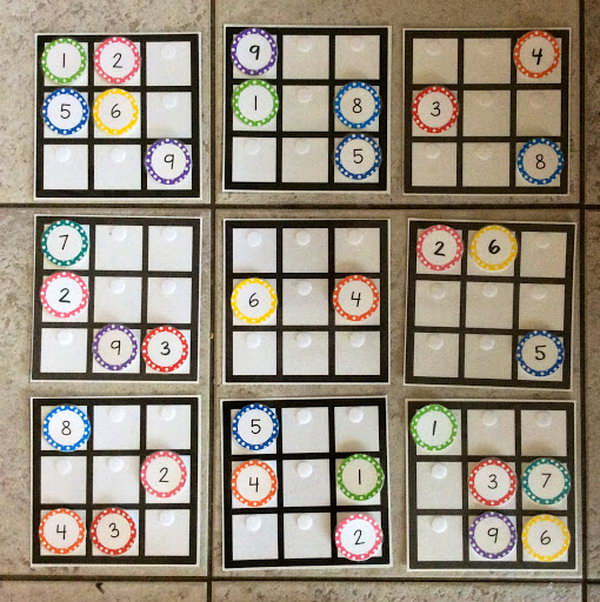 This sudoku puzzle interactive math bulletin board is really a fun idea for high school students. There are velcro tabs on the puzzle so you can change it around as often as the puzzle gets solved.
source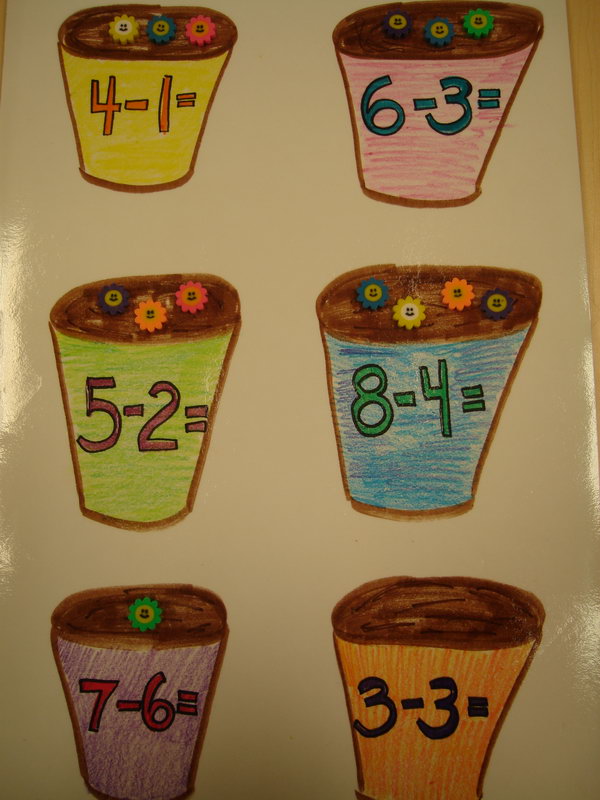 This flower pot bulletin board can be used for number identification and counting. Children place the correct number of flowers in each cup according to the number written on it.
source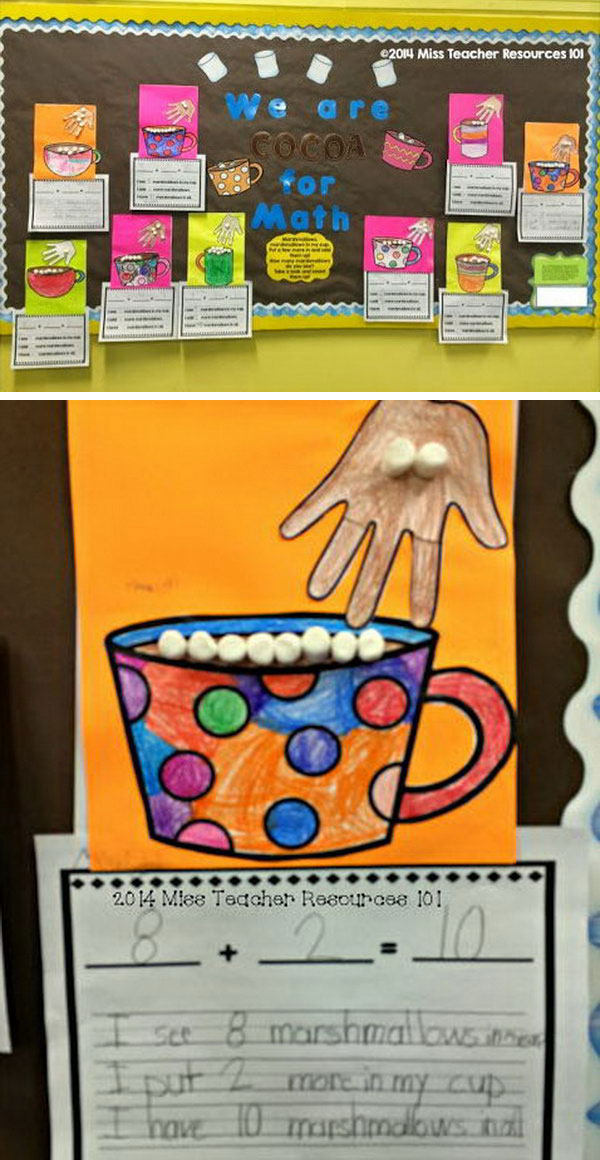 The students enjoyed this hot cocoa math bulletin board because it demonstrates addition that really made sense to them and it allowed them to do fun things like color and use marshmallows as manipulatives.
source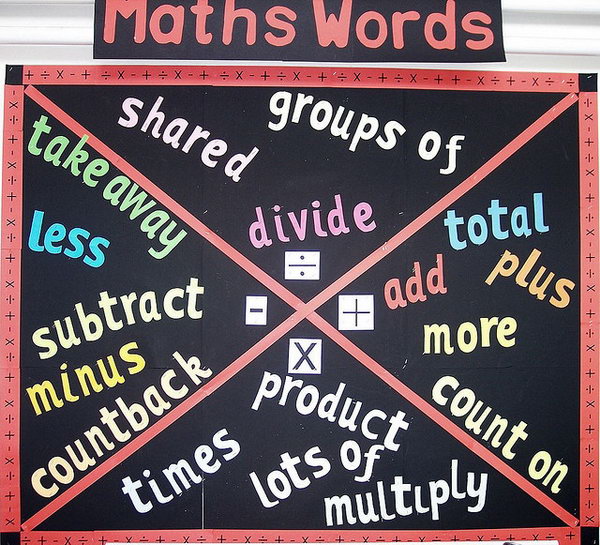 This math words bulletin board displays key words used in addition, subtraction, multiplication, and division. It will assist students in determining which operations to use when solving math problems.
source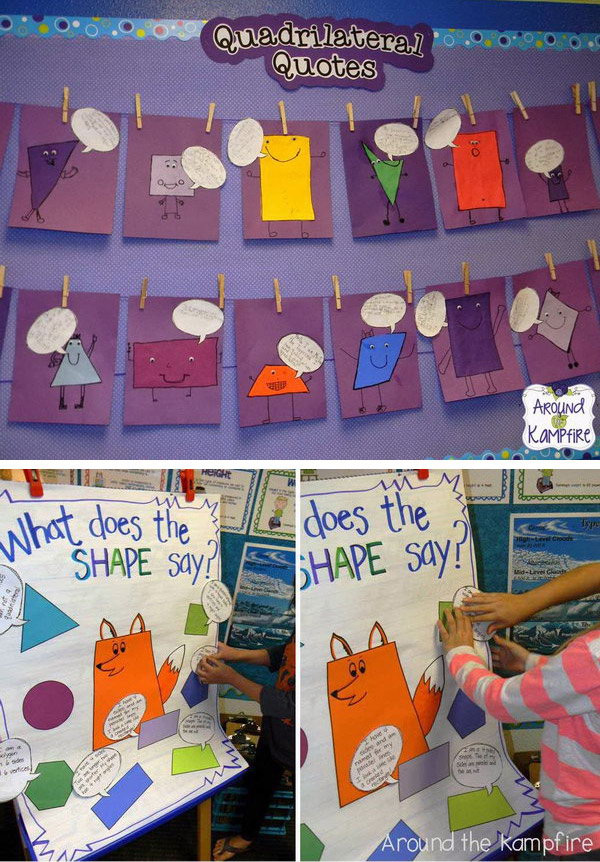 This math bulletin board is a fun way to teach students about 2D shapes and have them remember the attributes of the shapes.
source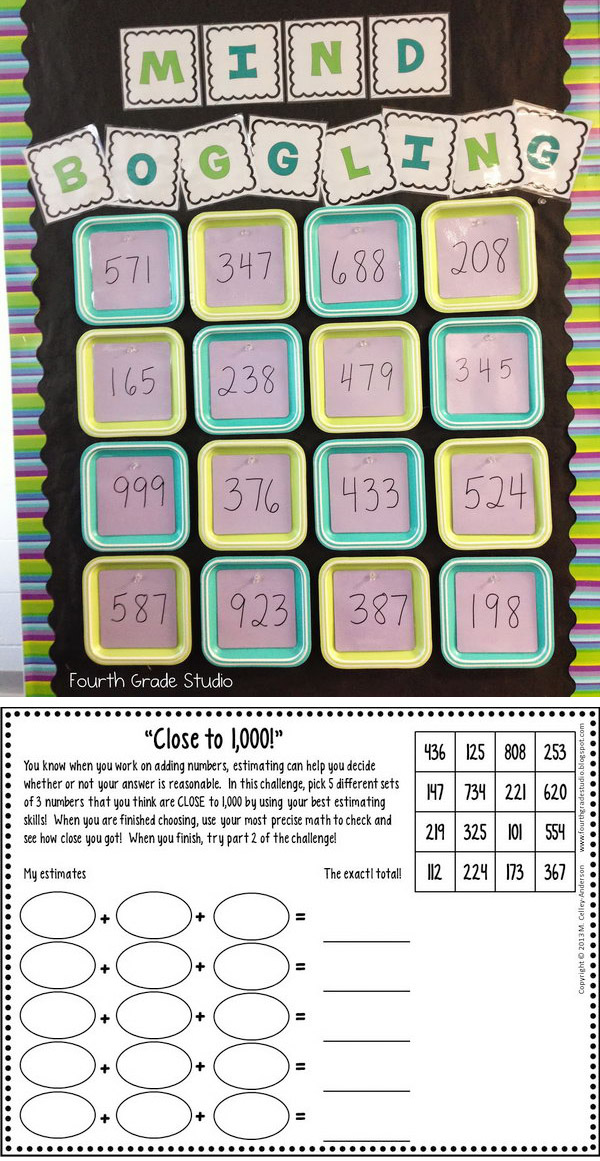 This math bulletin board not only challenges top math kids, but also has accessible challenges that address CCSS standards, utilize higher level thinking, and have multiple solutions.
source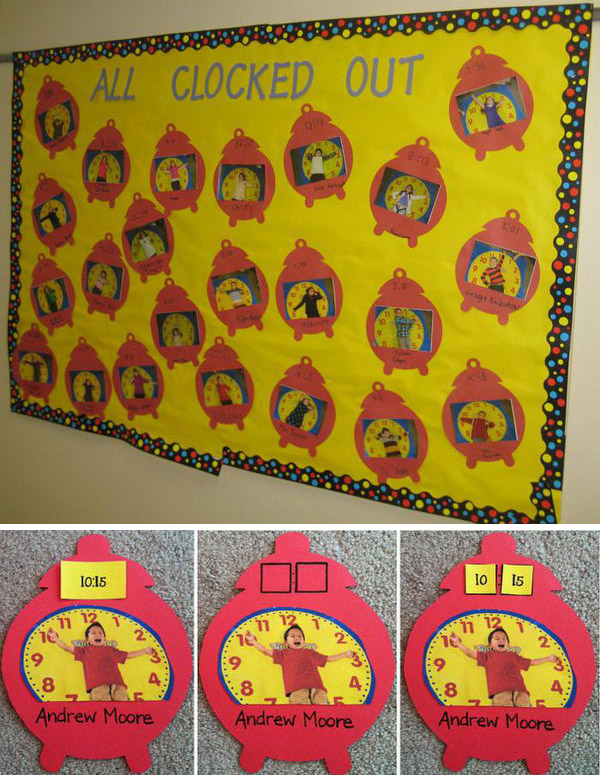 This elementary math bulletin board is a fun idea to teach students about time. They will have a blast using their body to display the time called out. Consider providing time strips or number tiles for students to match and attach.
source