Old bed springs are not just rusty and trash. Instead of just throwing them away, you can convert them into some creative things. Check out this list of DIY bed spring crafts, which include card holder, wind chimes, DIY vase and votive holder. These clever uses of vintage bed spring open up doors of possibilities.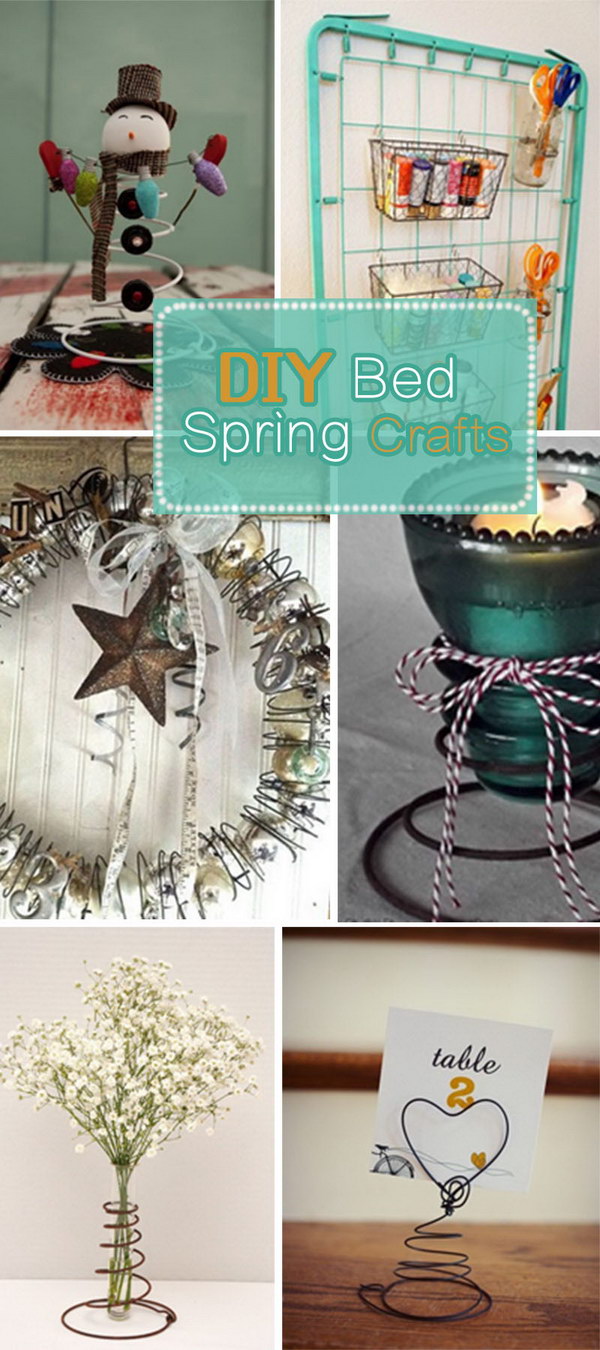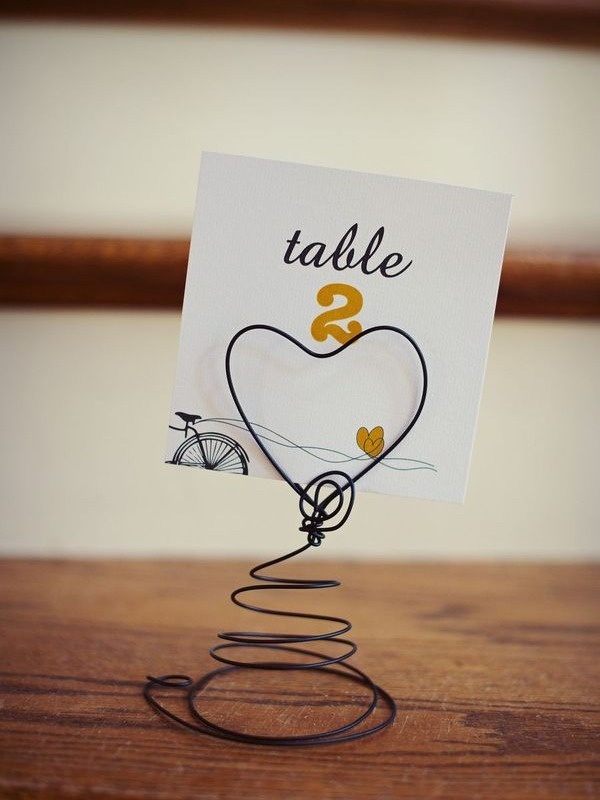 A Cute Bed Spring Card Holder for Wedding Party,
source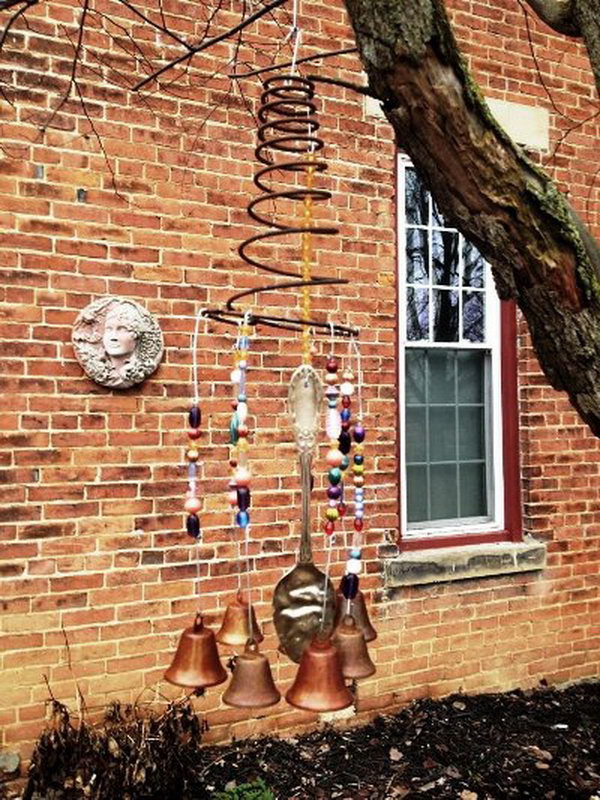 The wind chimes are made from vintage bed springs which create a charming spiral form to start your project.
source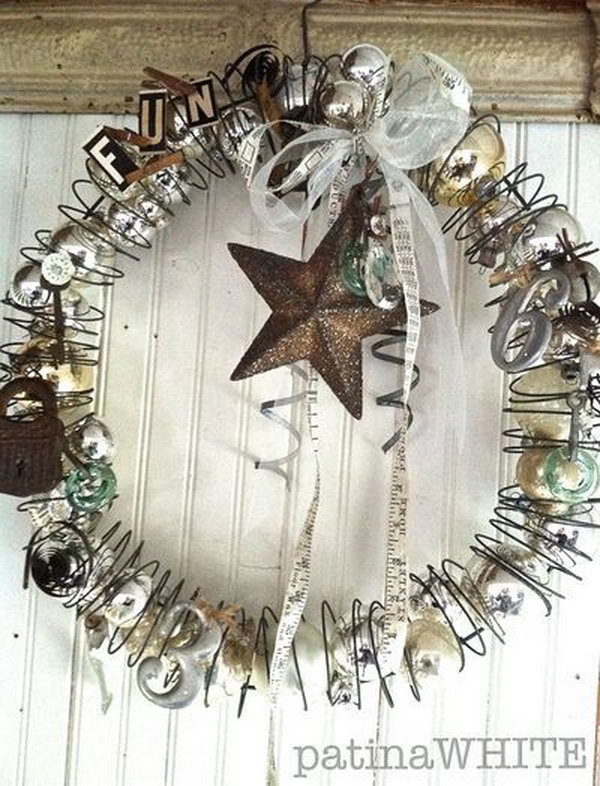 Vintage Bed Spring Wreath,
source
DIY Vase Made From Old Rusty Bed Spring,
source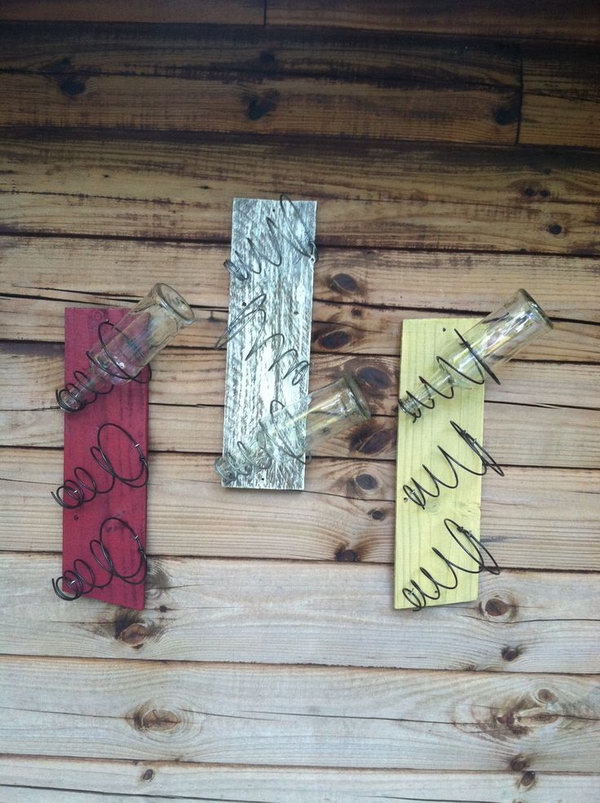 This wine rack was made from reclaimed wood and some rusty old bed springs.
source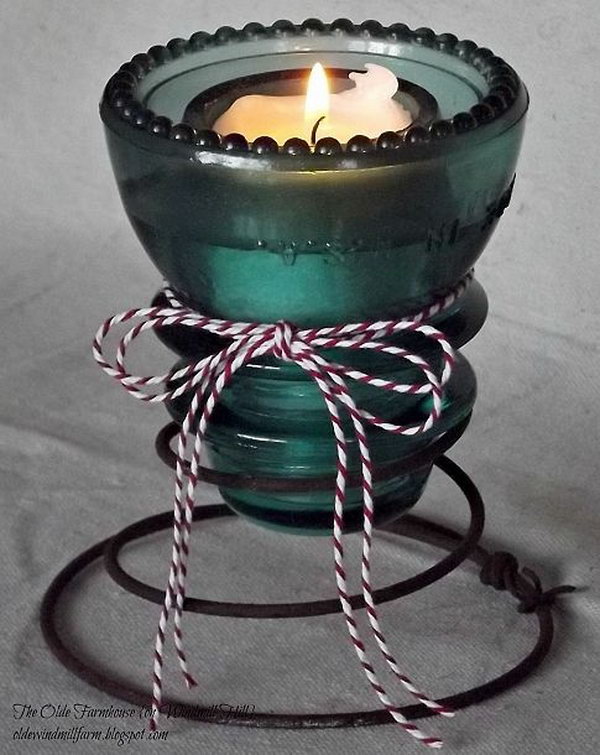 Rachel used rusty bed springs from a friend's back yard and an aqua glass insulator from his garage to create these cute little votive holders for a candlelit Valentine Party.
source
Photo Display with Rusty Old Springs,
source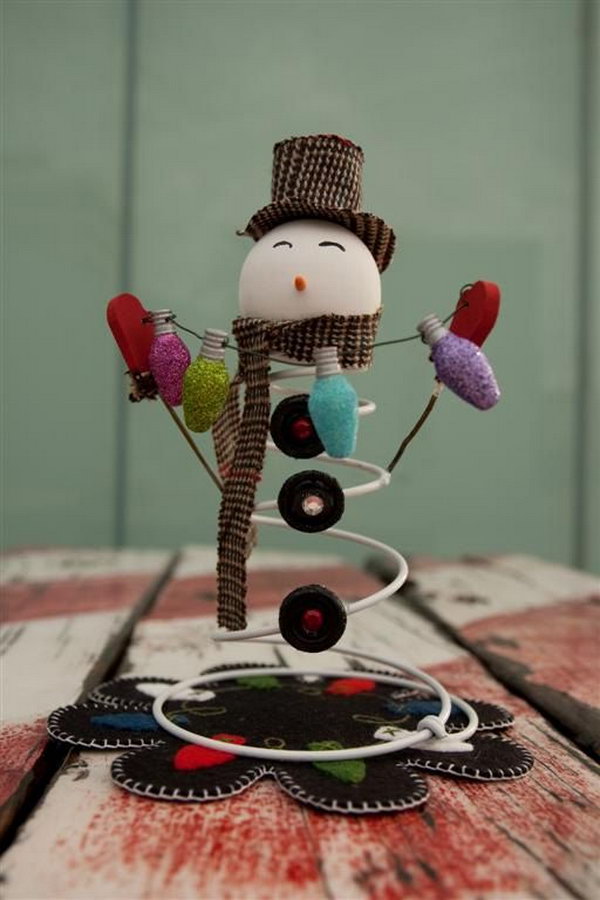 Adorable Snowman Made from an Old bed spring, a styrofoam ball and buttons,
source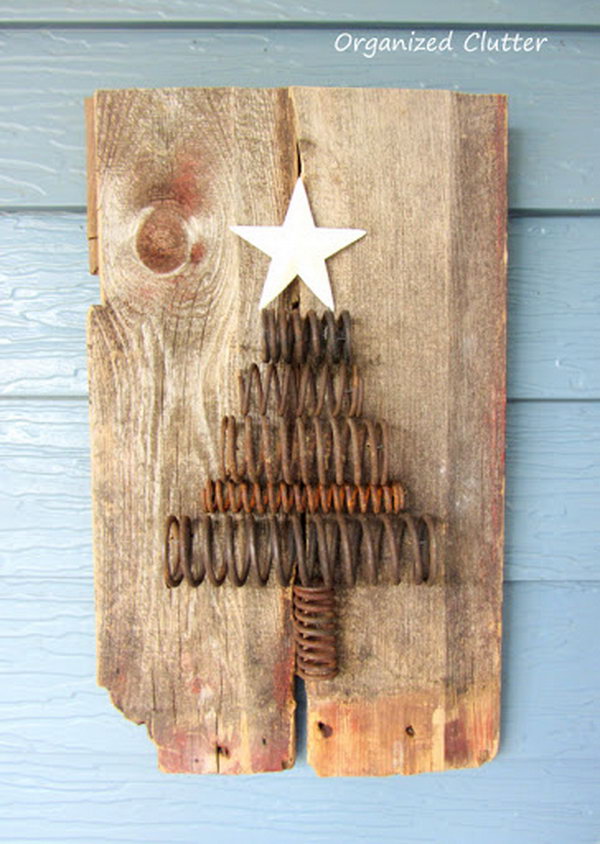 Christmas Tree Craft Made From Rusty Bed Spring and reclaimed wood,
source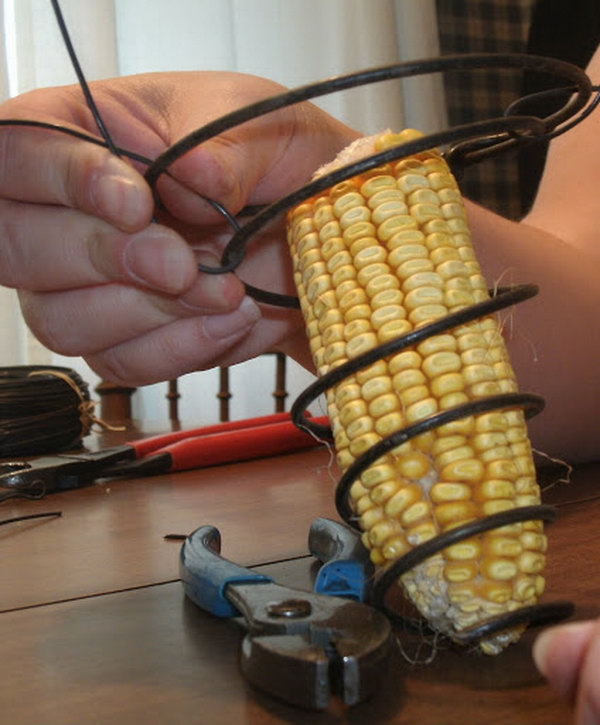 Bird Feeder from an Old Cushion Spring,
source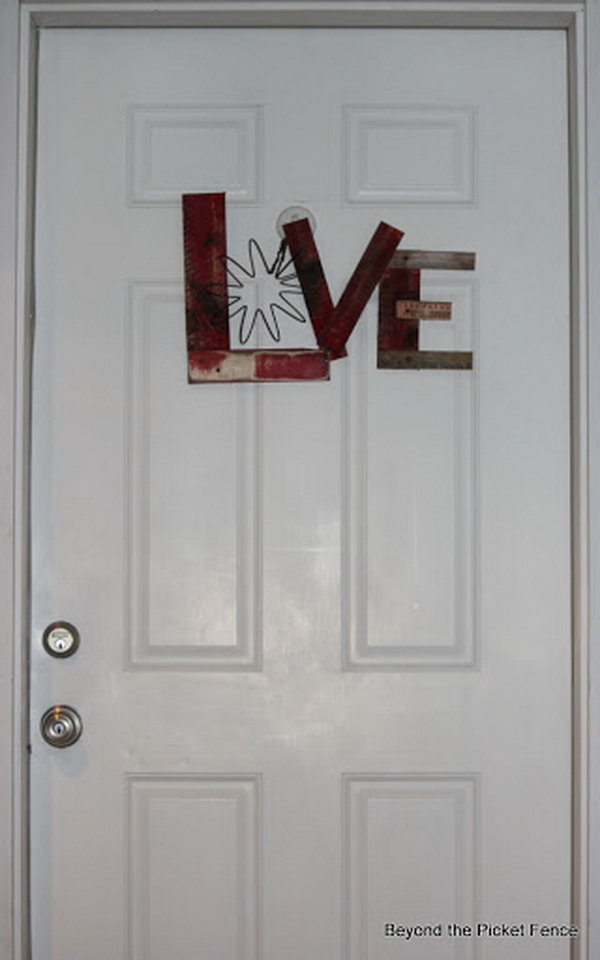 A cute LOVE sign door decorating idea for Valentine's day. A piece of a big spring was used for the letter O.
source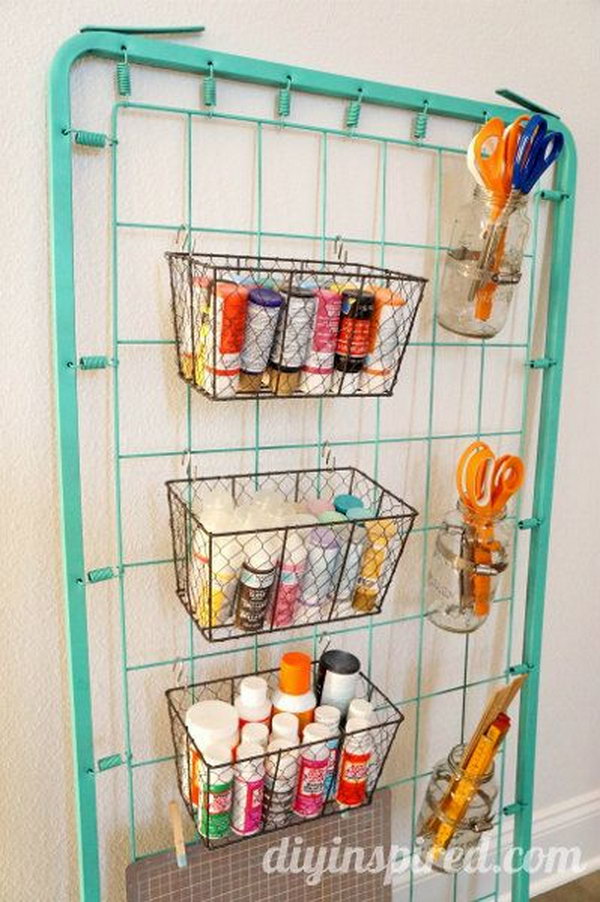 Use an old bed spring as a genius way to store all of your craft supplies.
source