50 DIY Father's Day Gift Ideas and Tutorials
Father's Day is right around the corner. On such occasion as Father's Day we celebrate to honor our beloved dad. Are you still on the lookout for cool and creative ideas to make your hero feel extra special. You can bet nothing would touch father's heart than gifts handmade by their loved children. Here we selected carefully more than 50 gift ideas and all of them are homemade.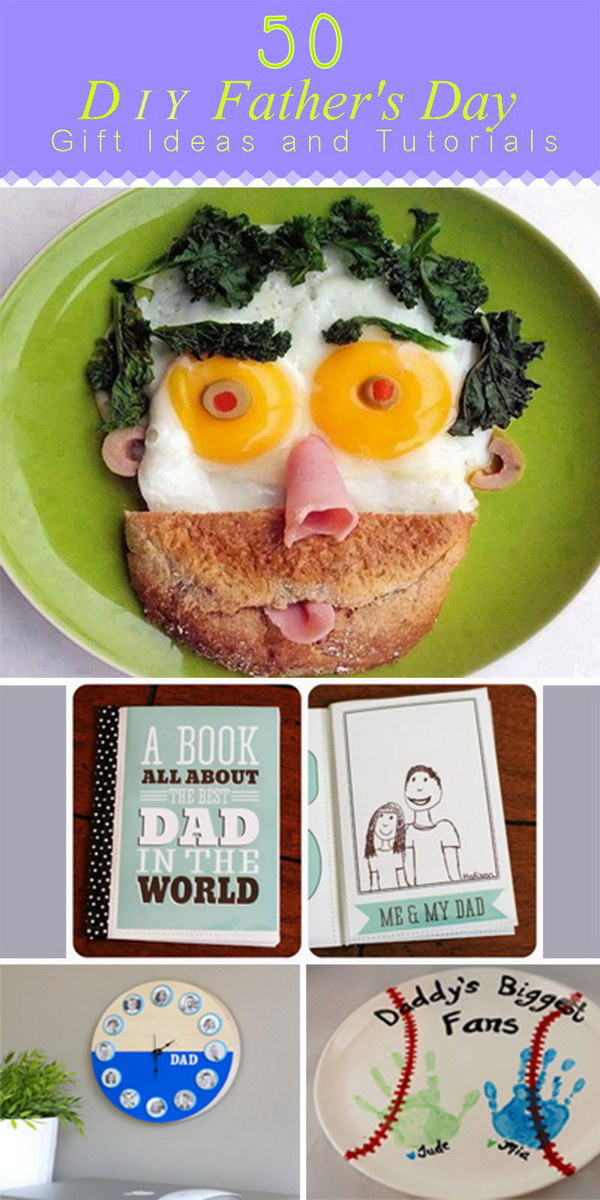 It's never too early to get started on preparing gifts for the superhero in your heart. Check out all of the creative ideas below and choose one project according to his liking. For example, what's Dad's favorite color, hobby, sports, needs, personality or food? And plan the perfect combination of utility and finished look. I'm pretty sure there's more than one project you can't wait to get start with. And you'll find how much fun it will give you to turn one. What's more, you can find all the tutorials by clicking the source button. Wish you make a special gift for Dad that is sure to touch his heart.
We Have a Hero We Call Him Daddy

Upcycled Nuts And Bolts Heart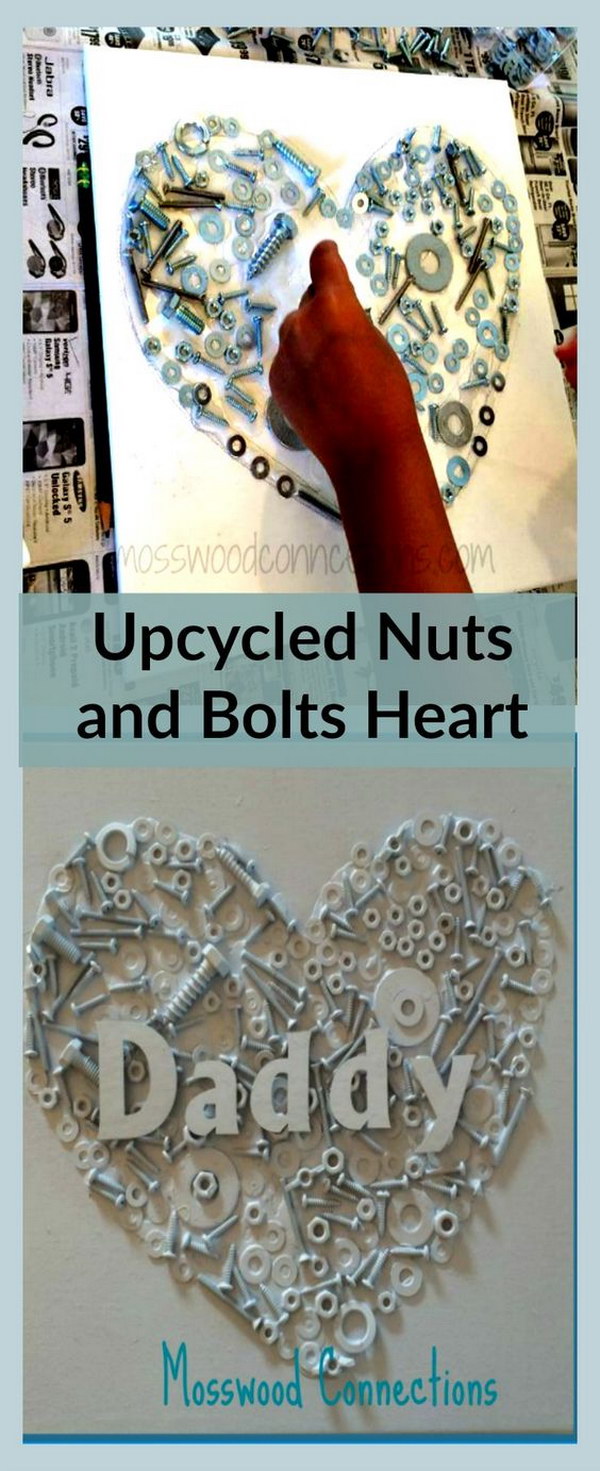 DIY Portrait Clock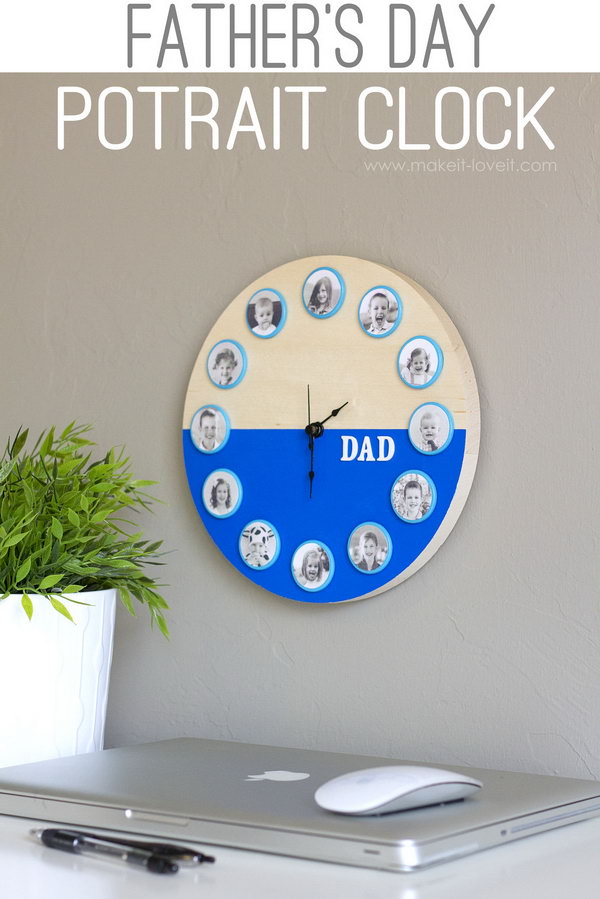 Fun and Healthy Breakfast Made by Kids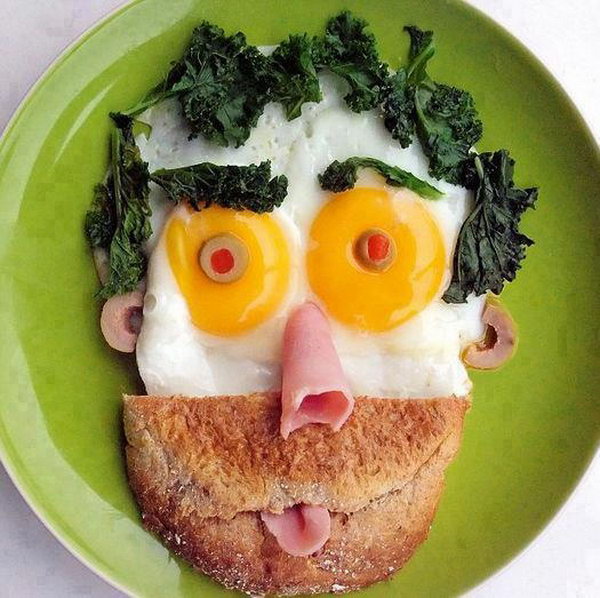 Feed your Dad with funny, healthy, silly and creative breakfast and make him laugh from the morning of the special day. See the easy tutorial and learn step-by-step here.
Digital Tablet or Device Sleeve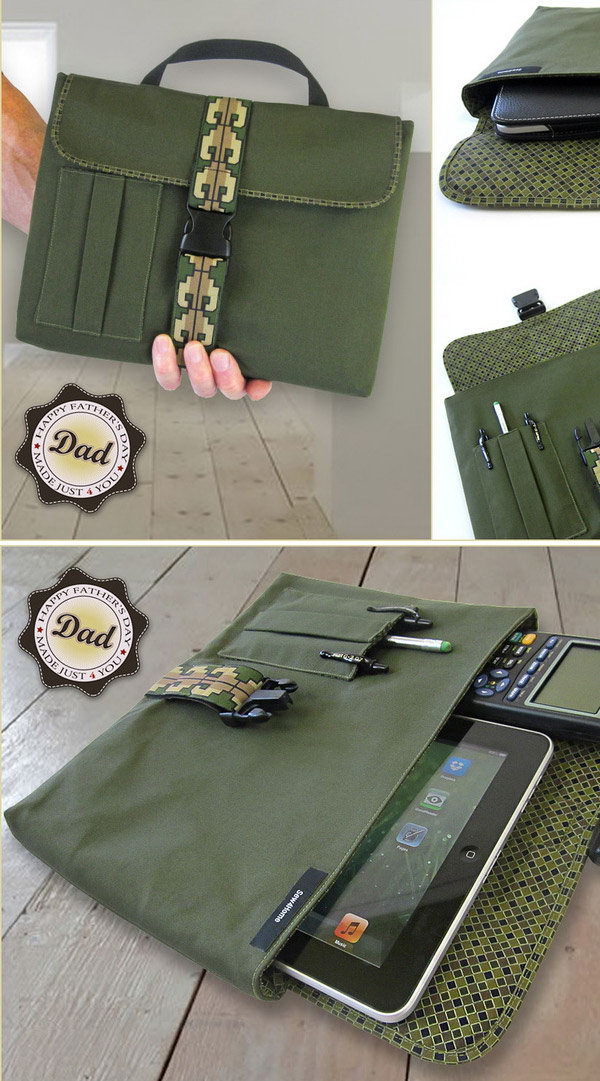 DIY Handprint Plate for Father's Day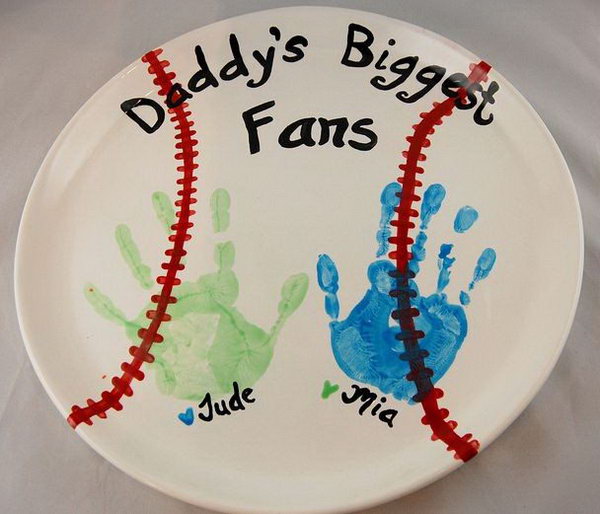 This cute gift is easy to do with children. The words show their love to Dad and the little handprint are really sweet for any kind of father. See the how-tohere.
Handmade Dad Rocks Paperweight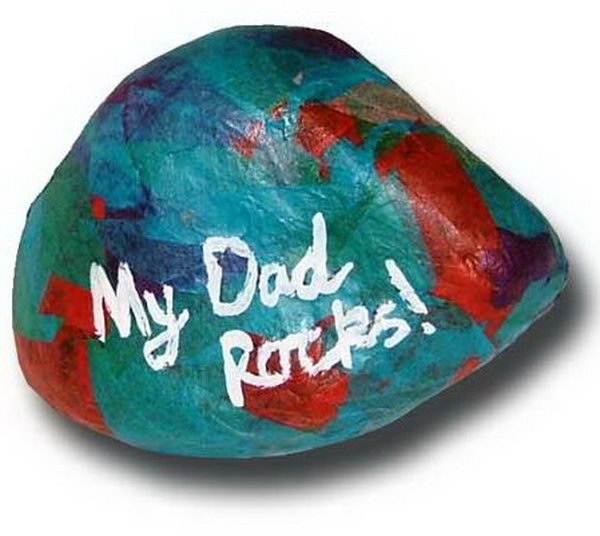 Cool Keychain Father's Day Gift

A Book about Dad
Origami Pop-up Father's Day Card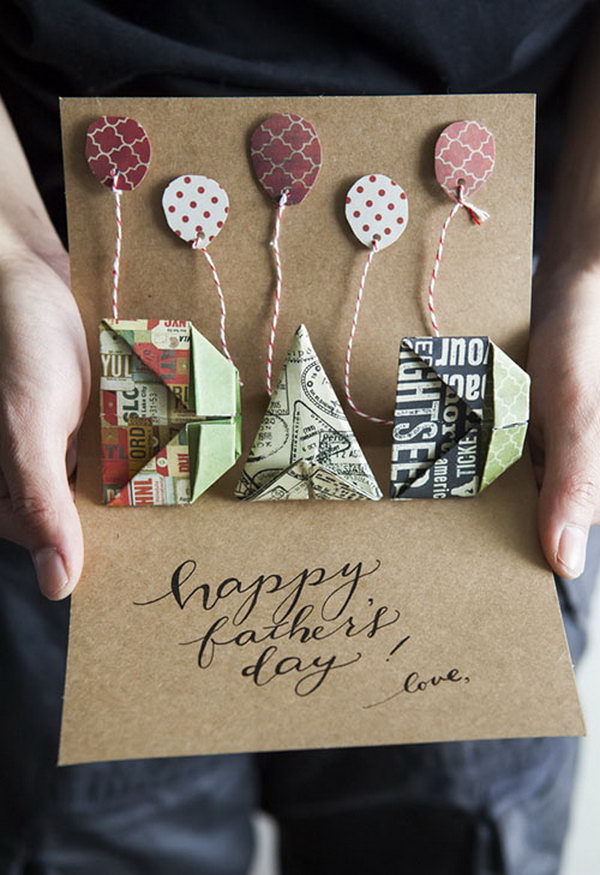 Father's Day Handprint Shirt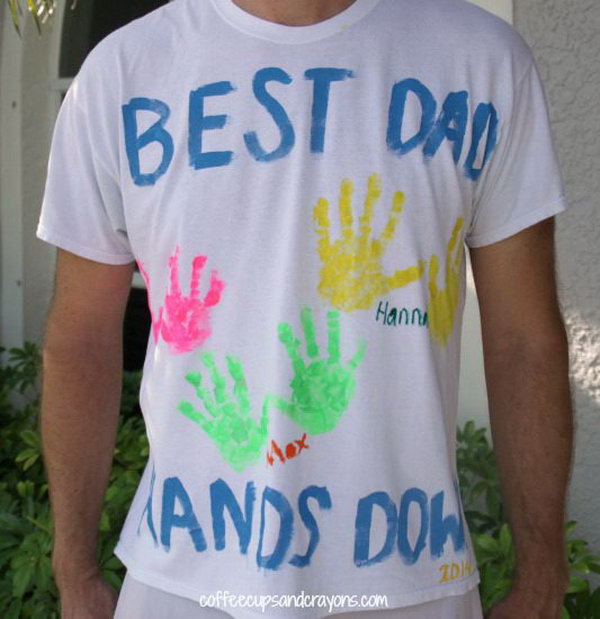 Thoughtful DIY Insulated Beverage Holders for Hot Summer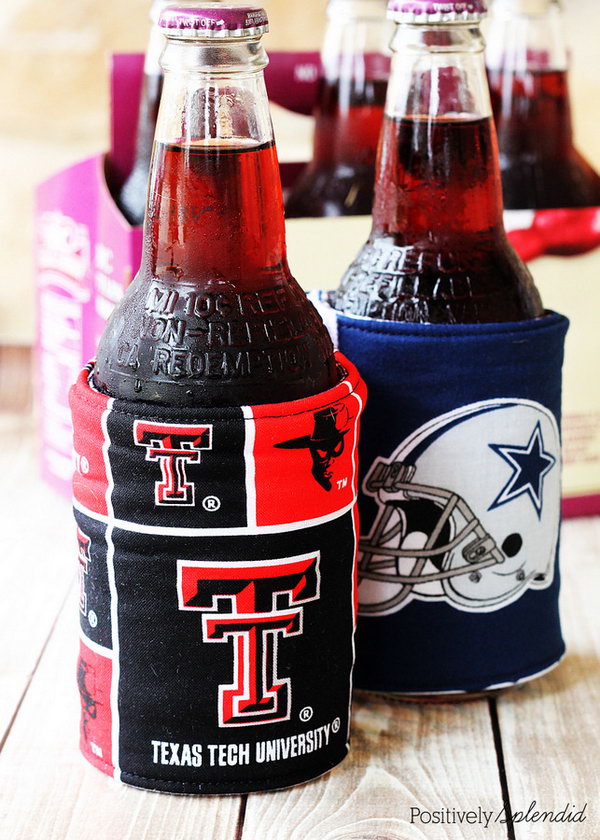 Stamped Washer Keychain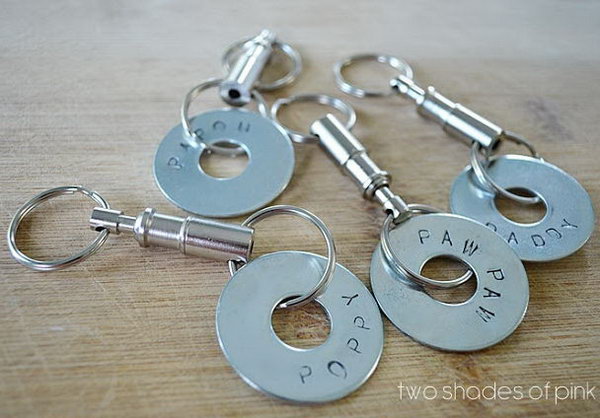 Tools Bucket Tote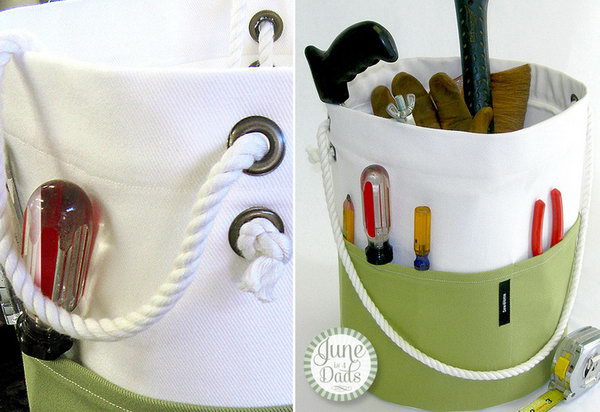 Dad's Travel Bag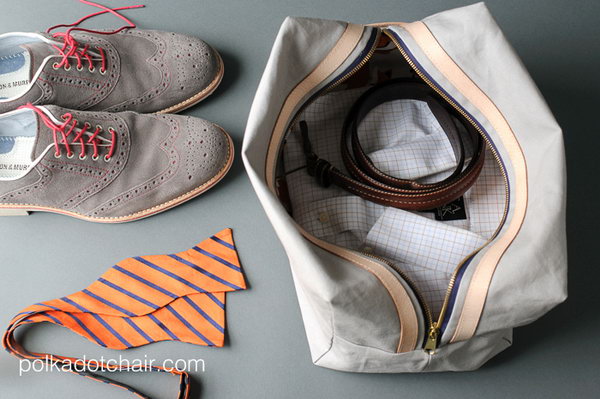 Bicycle Rim Clock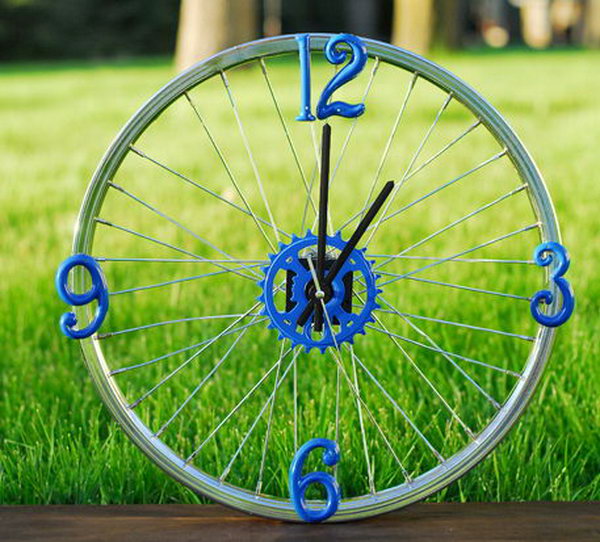 This project is so cool and would be a favourite of a biking enthusiast in your family. DIY one for Father's day and make Dad feel extra special. See the tutorial show you how to make one. source.
DIY Mosaic Coasters for Father's Day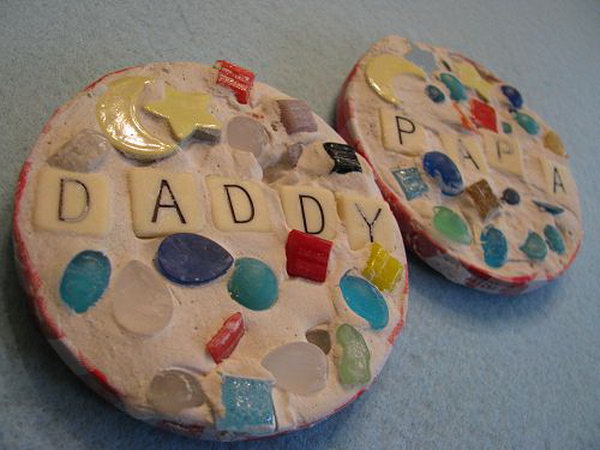 This beautiful mosaic coasters can be made with many materials like plaster, tiles and pebbles. Kids can place words to show love to Dad on it. See the tutorial here.
Ball Cap Craft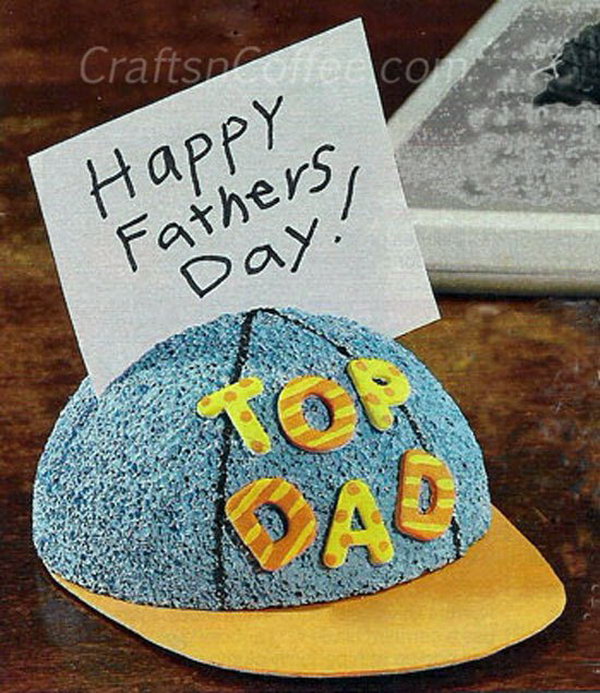 If your Dad is a big fans of sports, how about making him a ball cap organizer for his desk as a Father's day gift. Learn how to do it here.
Paracord Watchband for Dad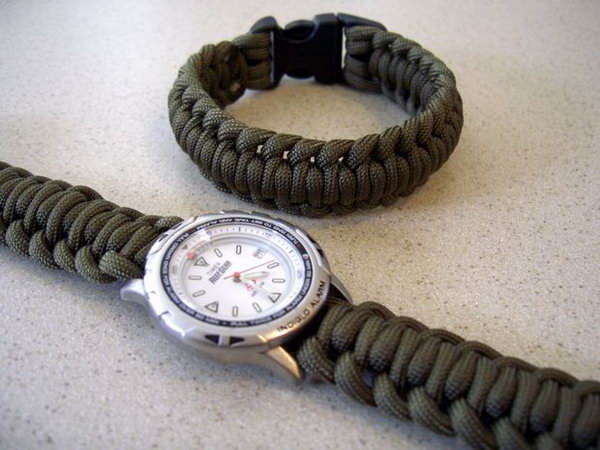 Personalised Photo Keyrings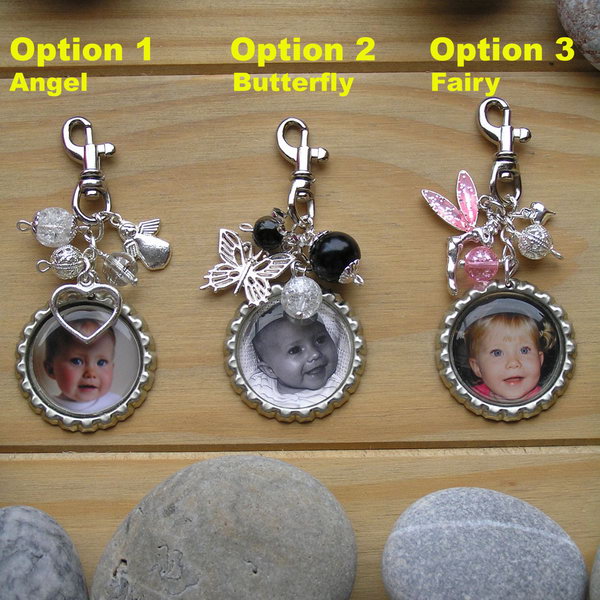 This easy to do gift can be personalized for anyone. Learn how to do it here.
Homemade Tie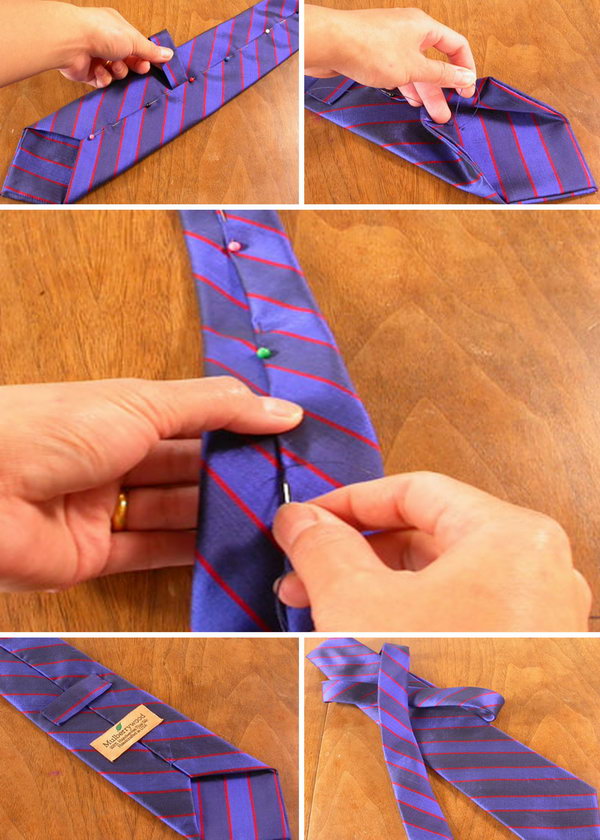 This would be a favourite of all the men in your family if you never did it before. Your father will wear it with pride. See the how to do it source.
Photo Bookmarks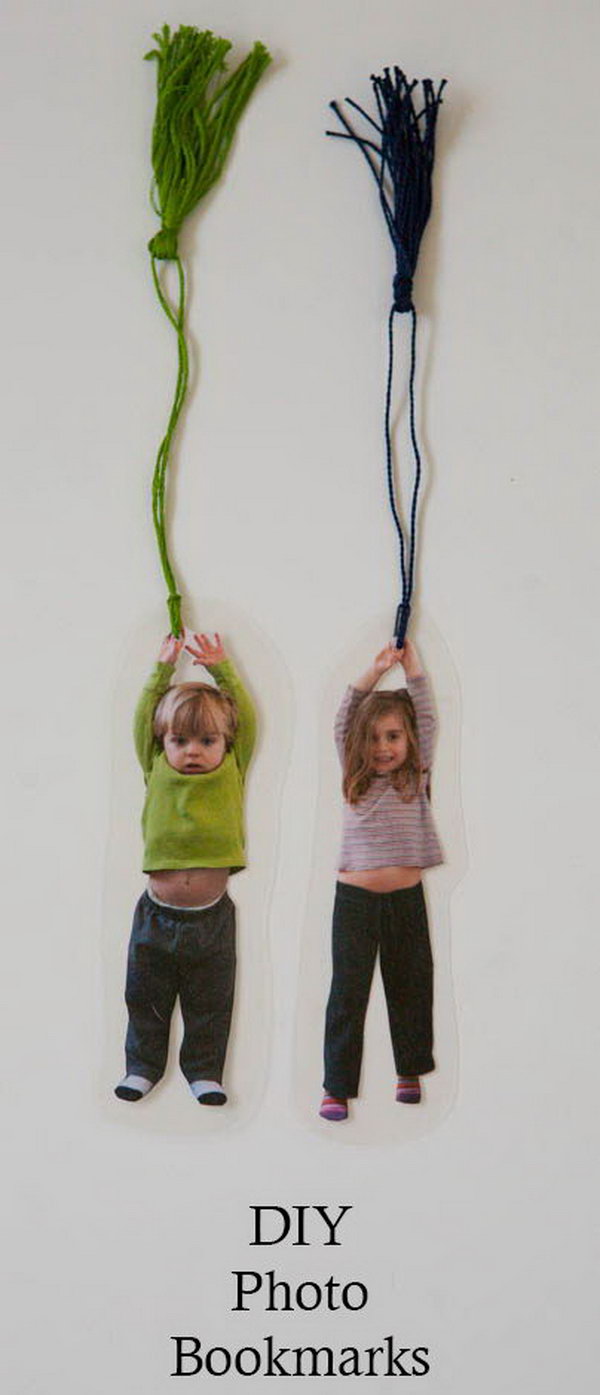 He will love these bookmarks! Too fun to see every time he picks up his favorite book. Today we are making a simple gift with a big impact for the book lovers in your life! source
Tie Key Ring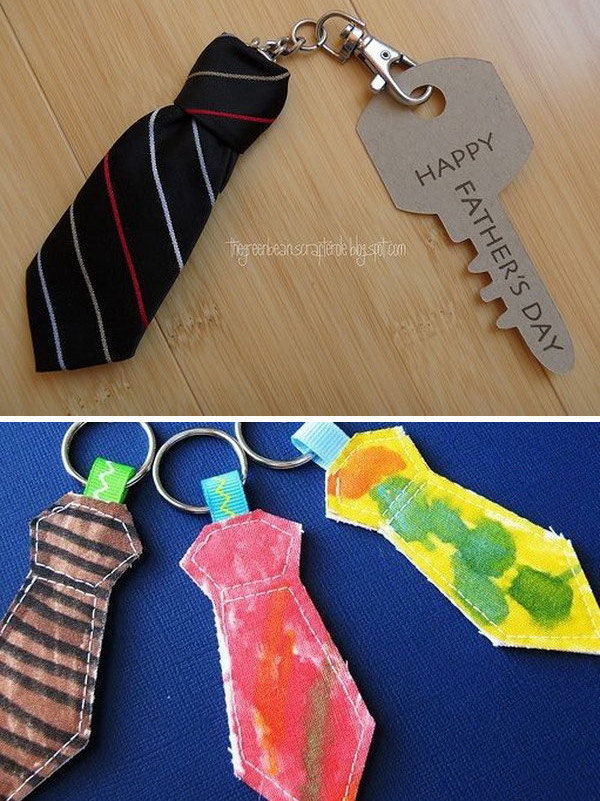 Daddy could take these cute tie key rings with him where ever he go. And they are very easy to do with children. Learn the tutorial here.
Fun Basket Filled with Gifts for Dad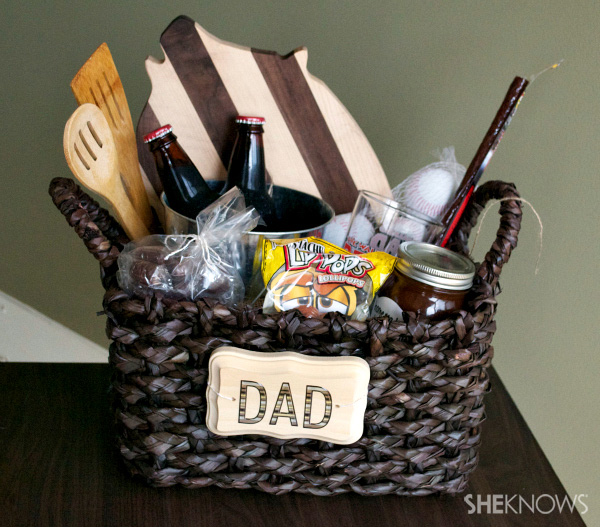 Superhero Sleep Masks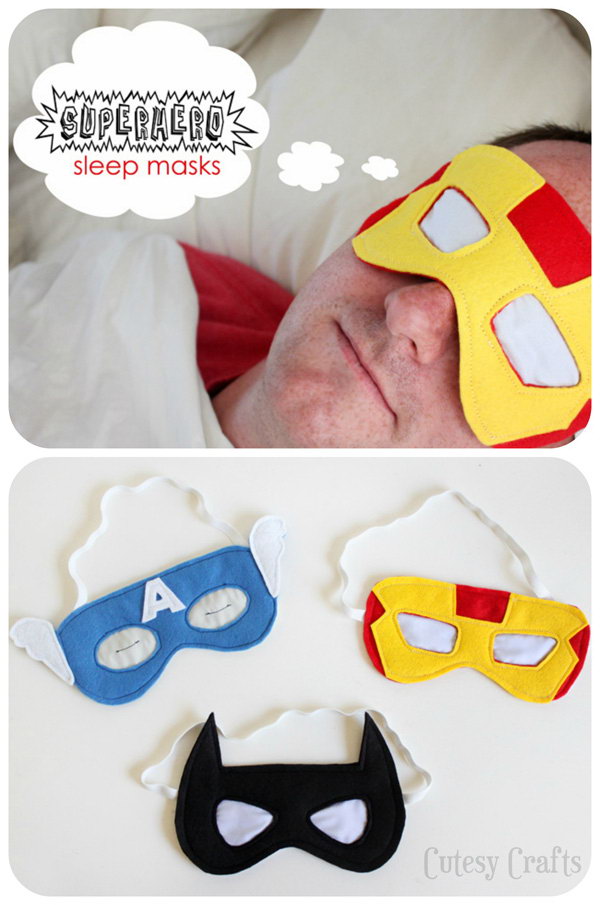 Craft Stick Photo Frame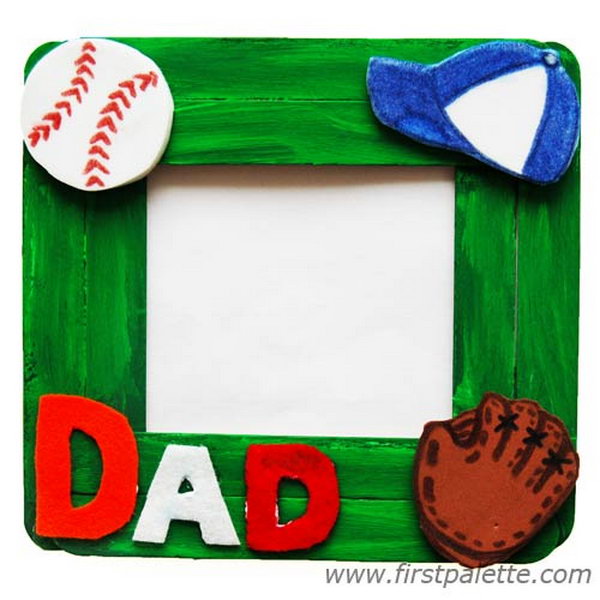 Egg Carton iPad Stands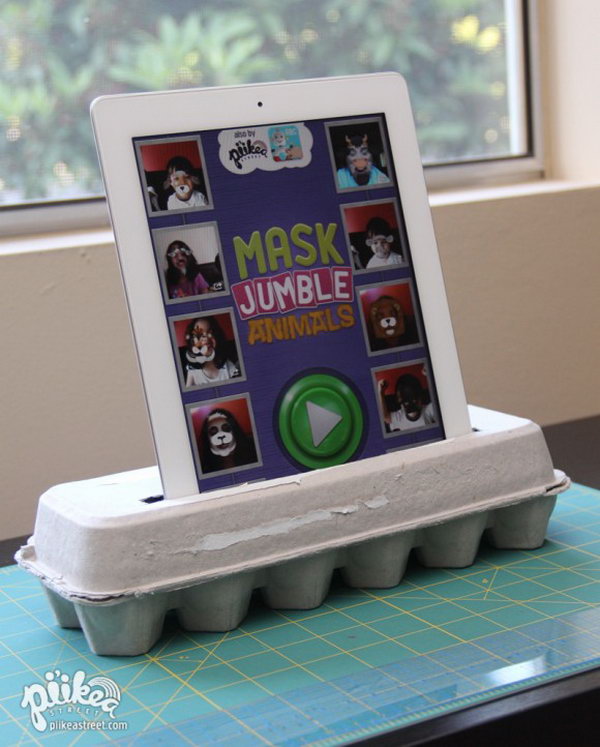 DIY Father's Day Ties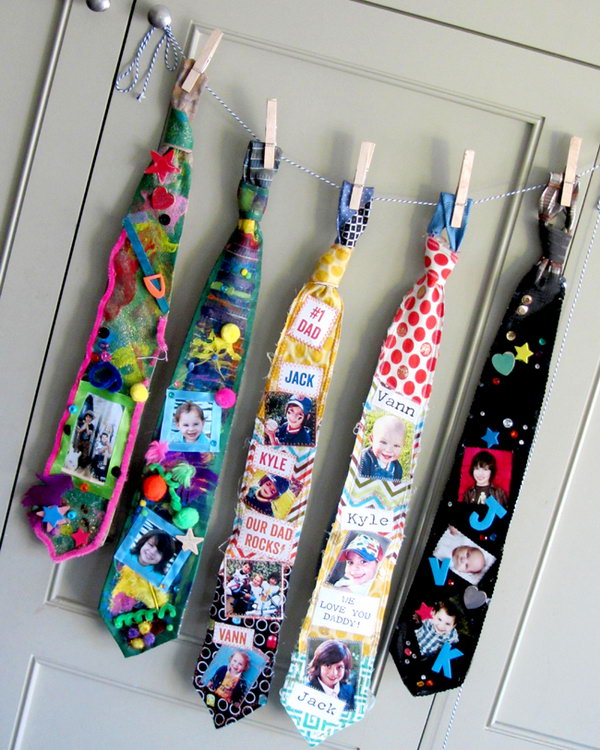 Dad's Shirt and Tie Gift Boxes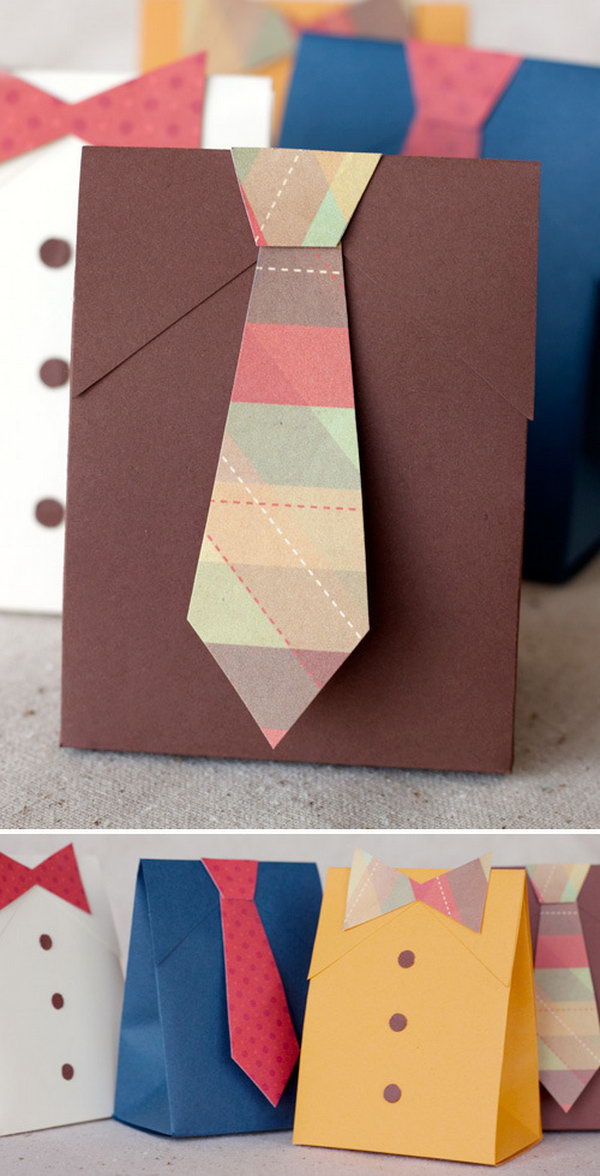 Grandpa's Brag Book also Perfect for Dads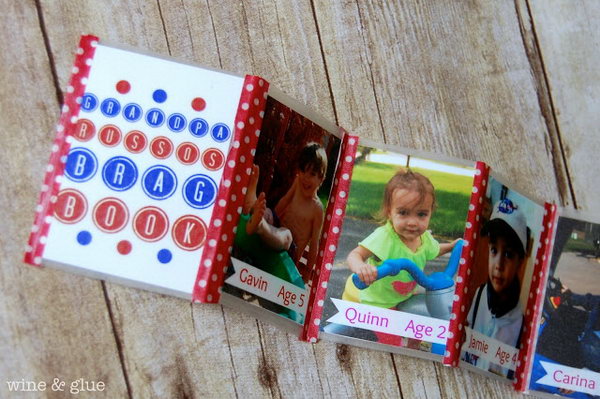 Duct Tape Treat Crowns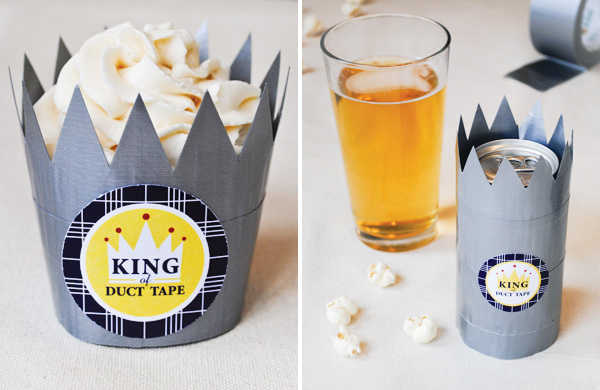 Father's Day Bow Tie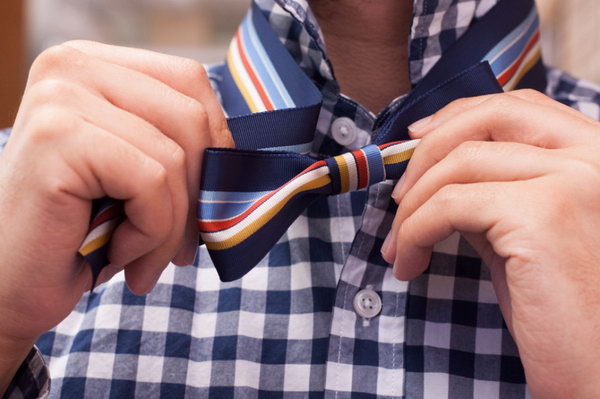 DIY Father's Day Bicycle Frame Lunch Bag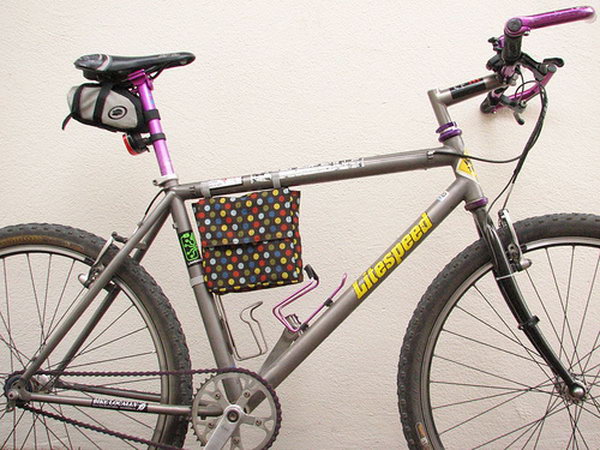 Fishing Reel Bags for Dad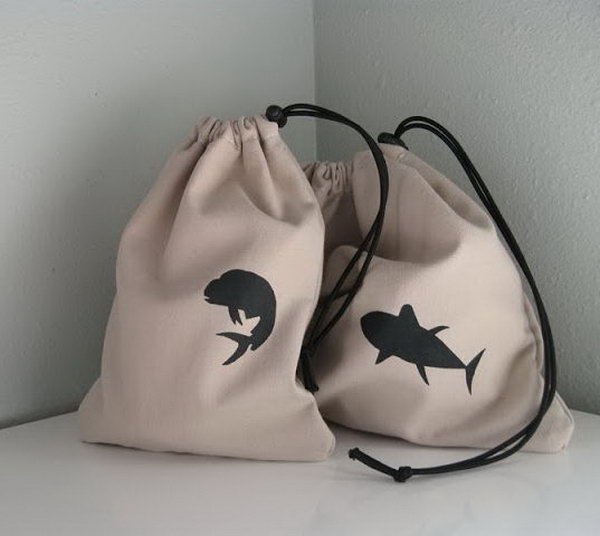 Daddy's Toolbox and Photo Tools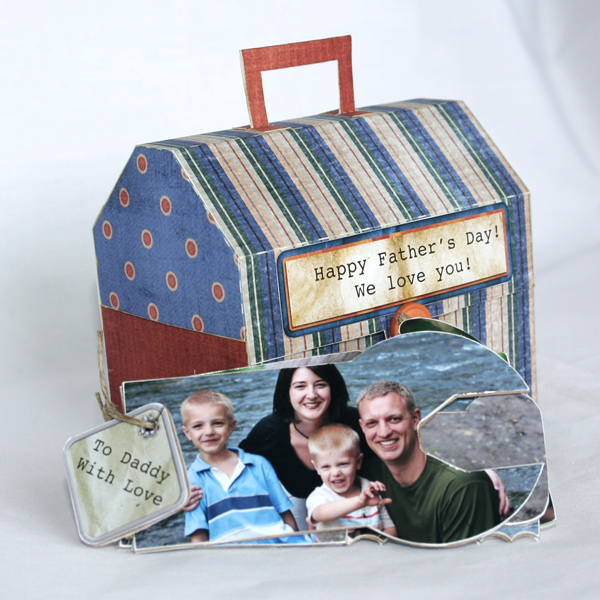 Hand Painted Ties DIY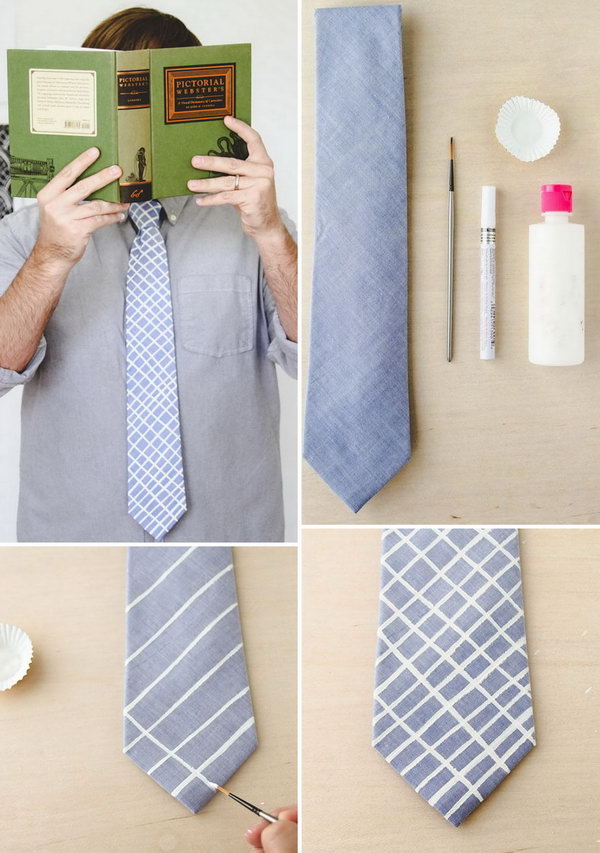 Photo Plate DIY. What a lovely gift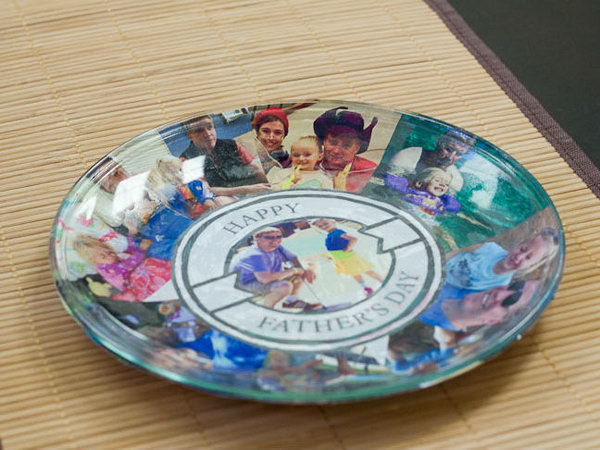 DIY Father's Day Treasure Box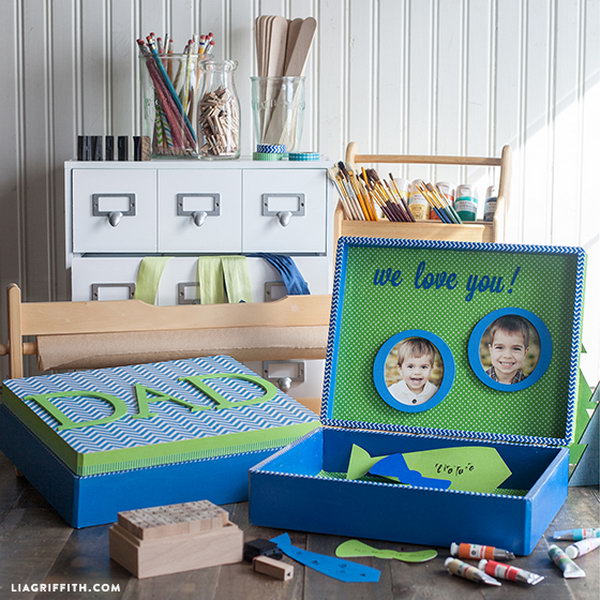 LEGO Photo Pen Holder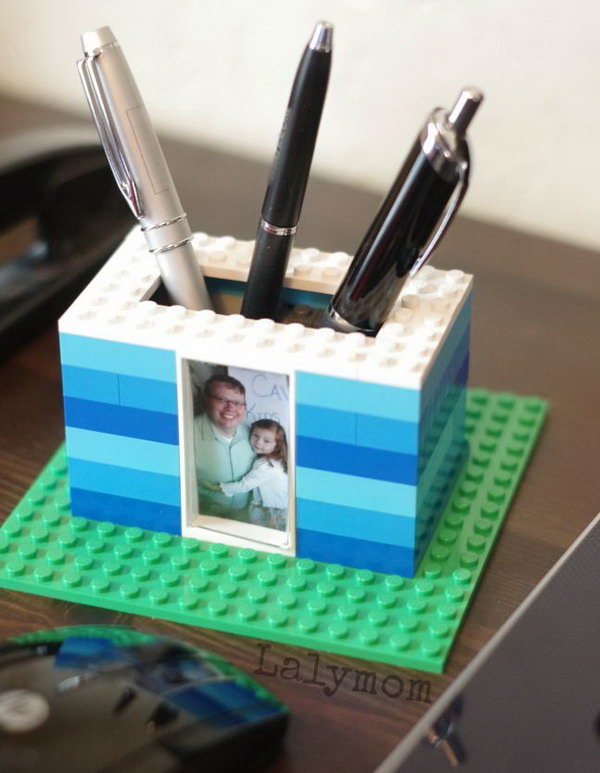 Old Necktie. Great idea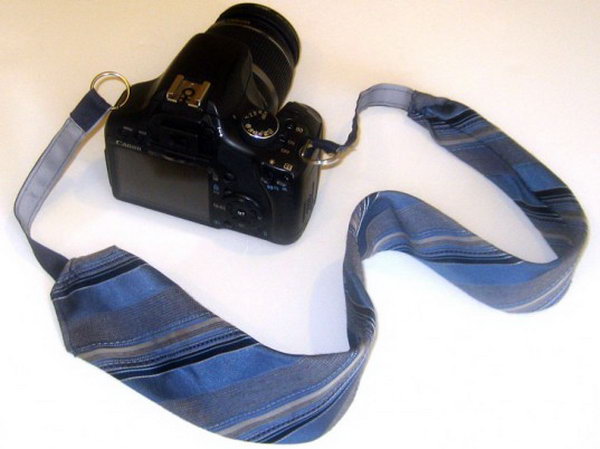 Father's Day Gift Bags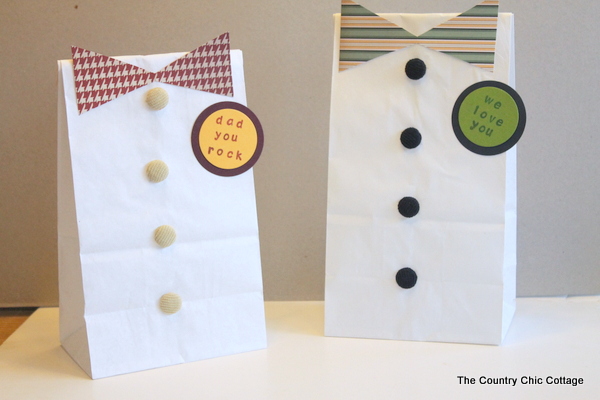 Candy Bar Poster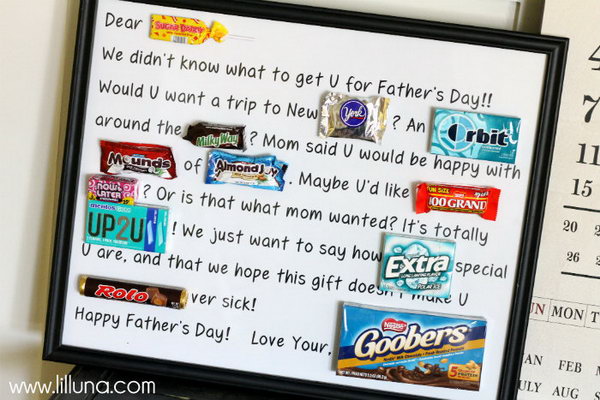 DIY Father's Day Banner and Card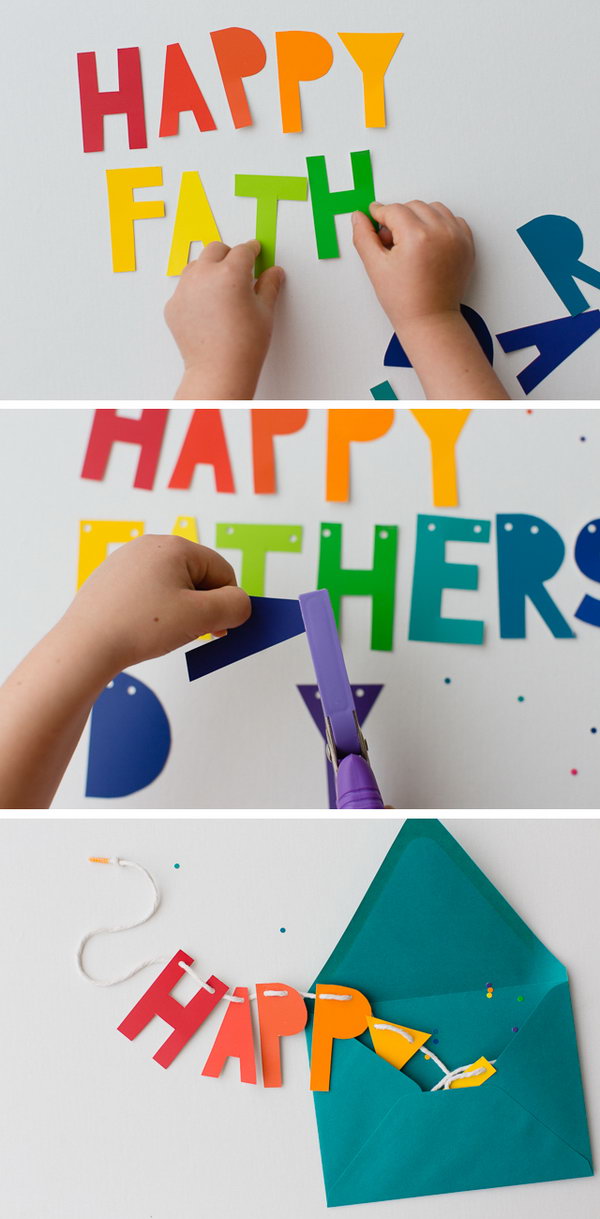 DIY Father's Day Mouse Pad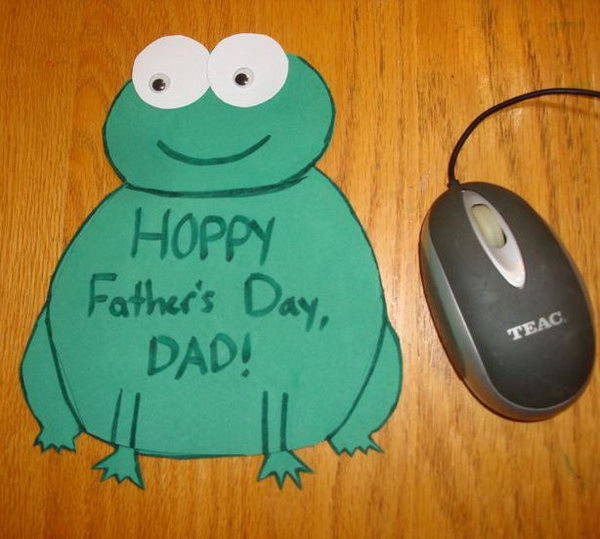 DIY Pajama Pants for Dad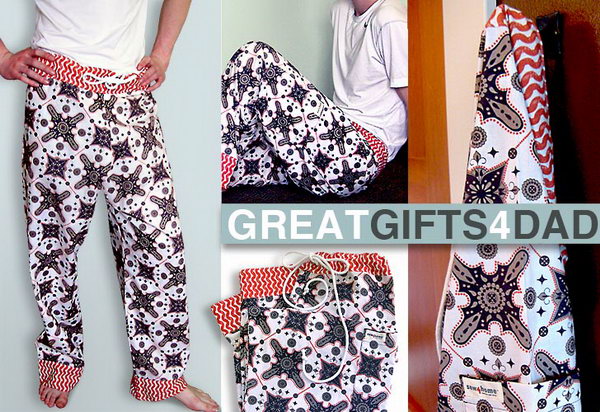 Quick Gift for the Master of Grill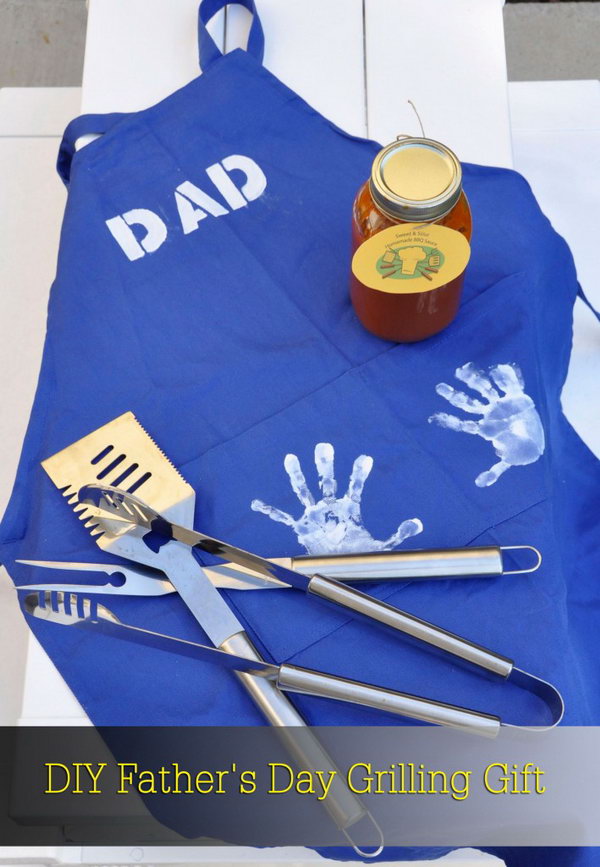 DIY Father's Day mug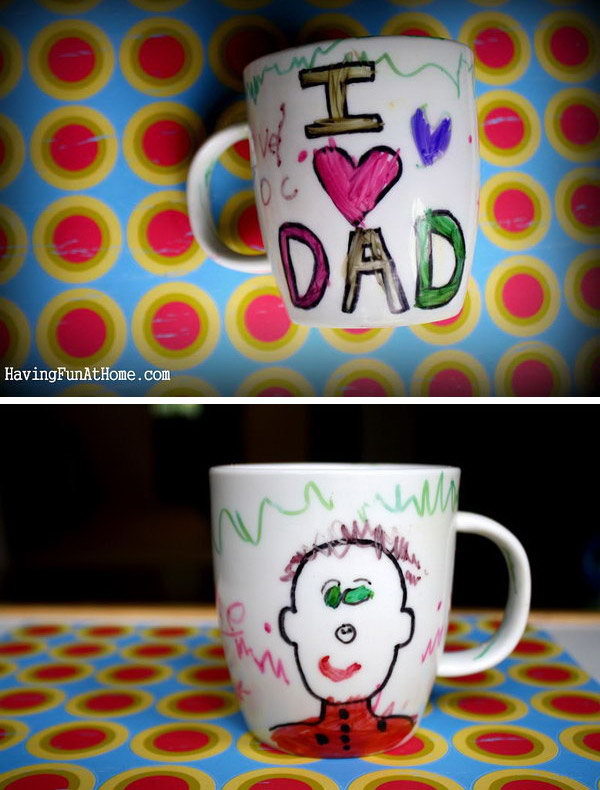 DIY iPhone Holder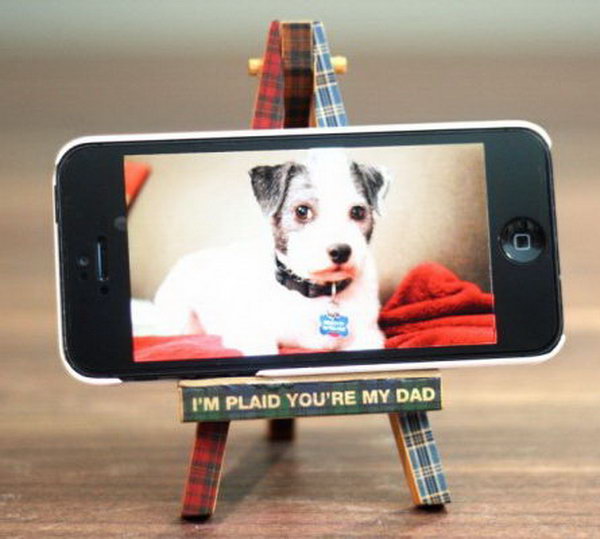 DIY Summer Hammock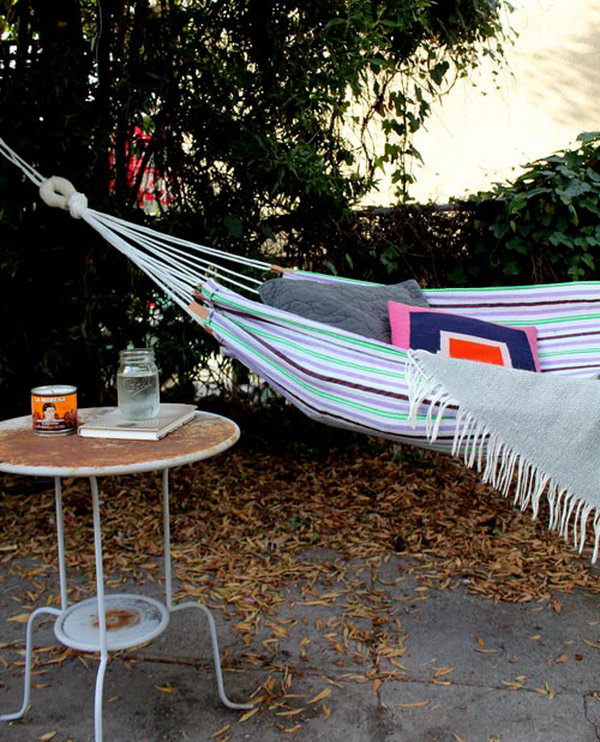 Whiskey BBQ Sauce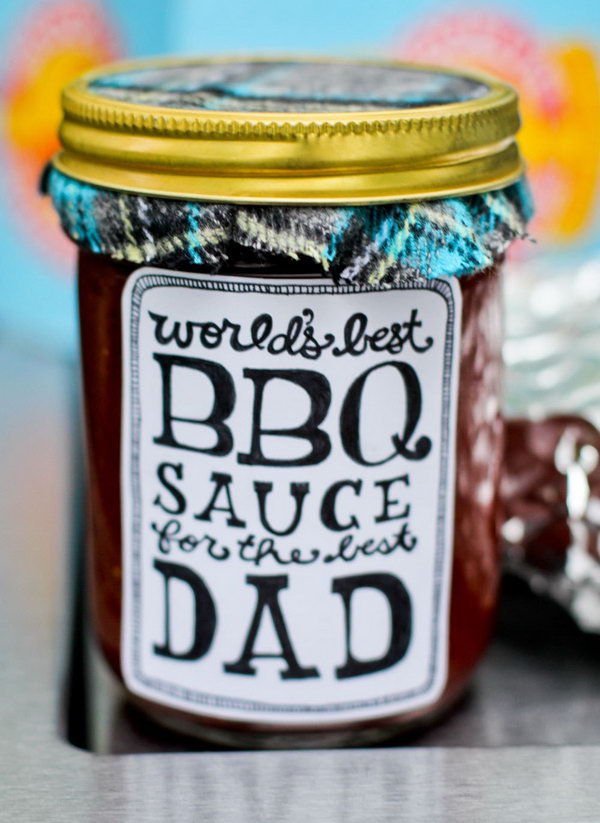 Dad's Guitar Strap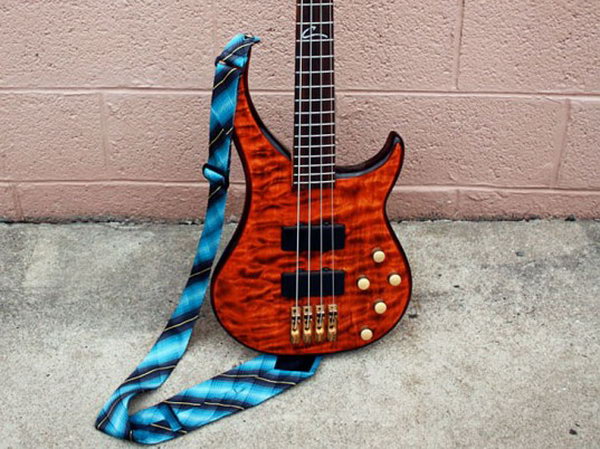 Wood Beer Caddy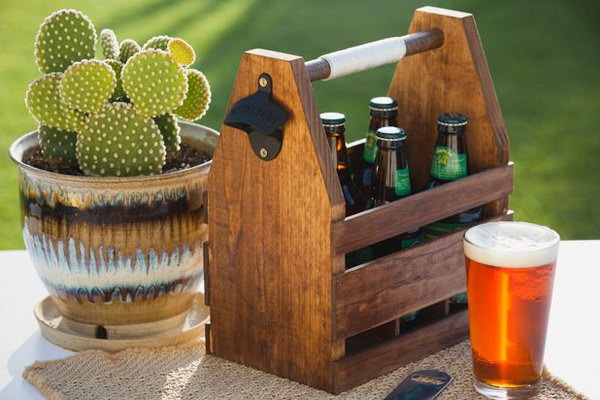 This DIY wood beer caddy is great for Daddy's summer BBQS and a personalized gift for this coming Father's day. And I love the wall-mounted bottle opener so much. What you need to do is giving it a lift by decorating this with beautiful colors or drawing. Learn the tutorial here.