DIY Ideas With Magazine Storage Box
Magazine storage boxes are not only meant to display the books or magazines you have available for people to read. An ingenious mind can find new uses for this everyday item. Take a look at these DIY ideas with magazine storage box. Some are used to store shoes, some are used as a corner shelf, while others are used to create a functional coffee table. These ideas are meant to make home stand out and attract others' eyes.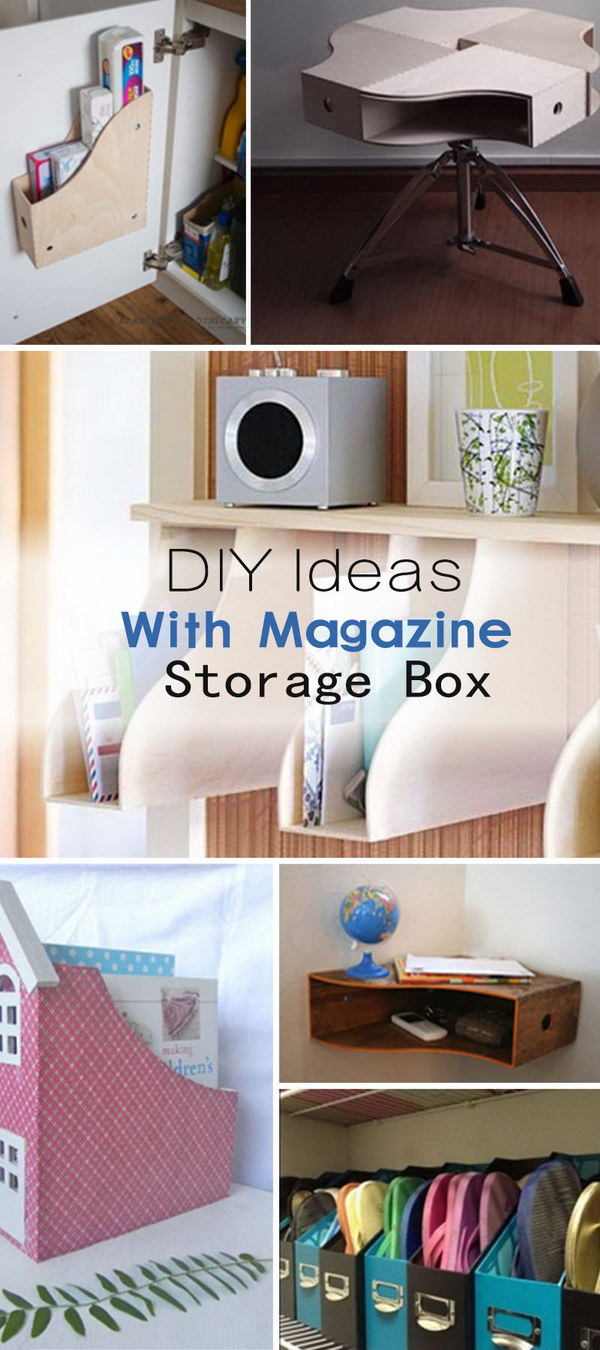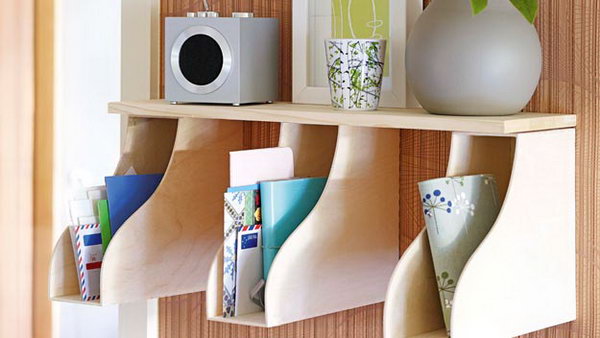 Put a few magazine holders under a shelf and you can create a space for mail and accessories. source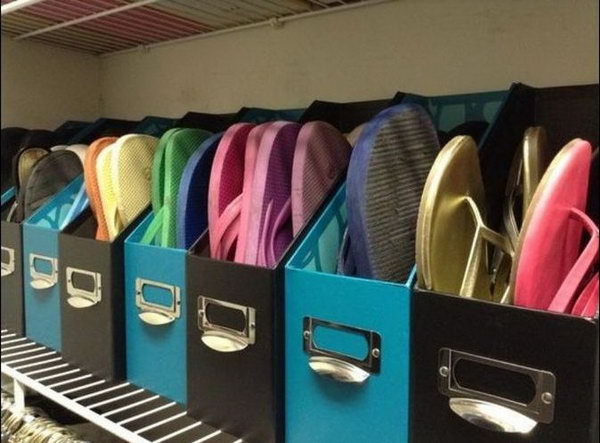 Instead of a space-hogging shoe rack, wrangle sandals and flip-flops in sleek magazine files.
source
Make a handy storage station with a shelf and a few IKEA magazine holders. Position this right by the door, and never again will you wonder where your keys or phone wandered off to. source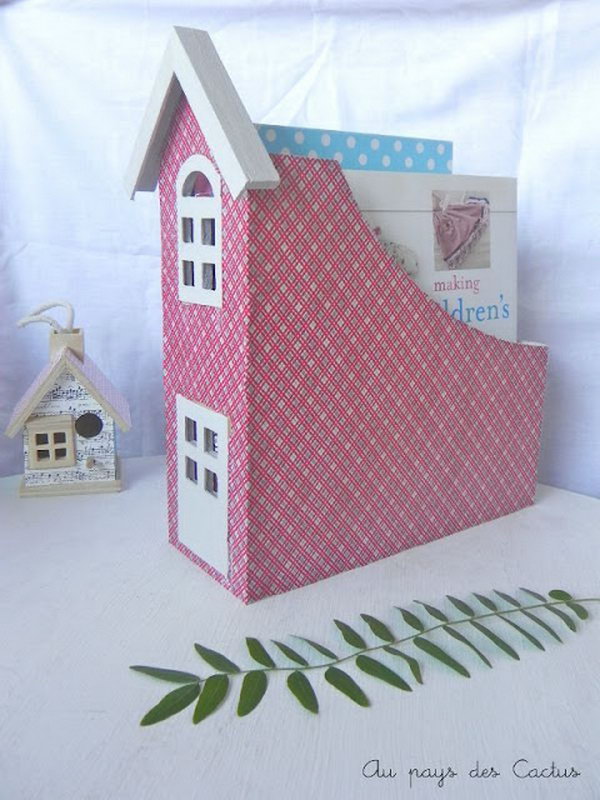 It would be a great kids room idea with this magazine storage box decorated like a house.
source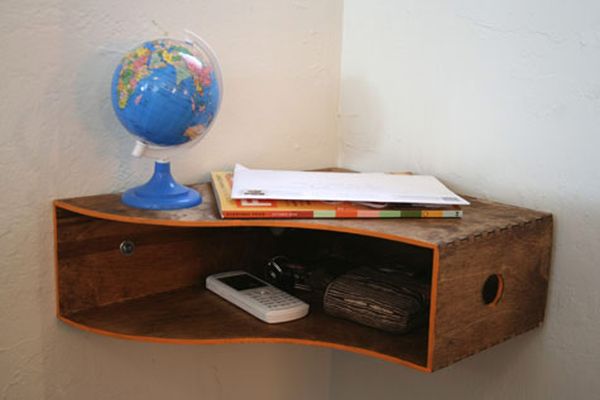 This wooden magazine holder from ikea turned out to be the perfect catch-all shelf for little items like keys, accessories and bills. All you had to do was put a coat of stain on it, turn it on its side and mount it in the corner of our entryway.
source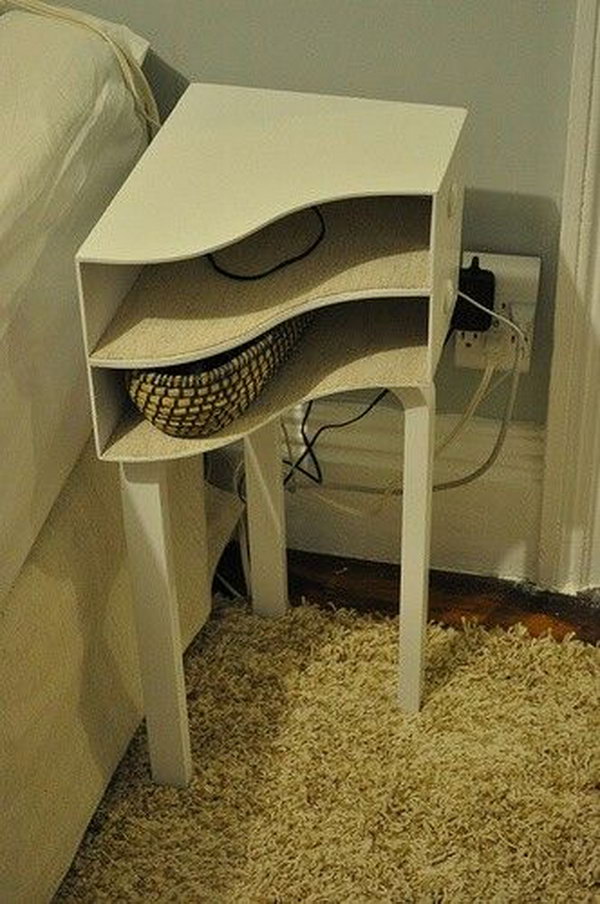 Use an Ikea magazine holder to make a bedside table for your living room. A great idea to hold all the other random little crap you need at hand.
source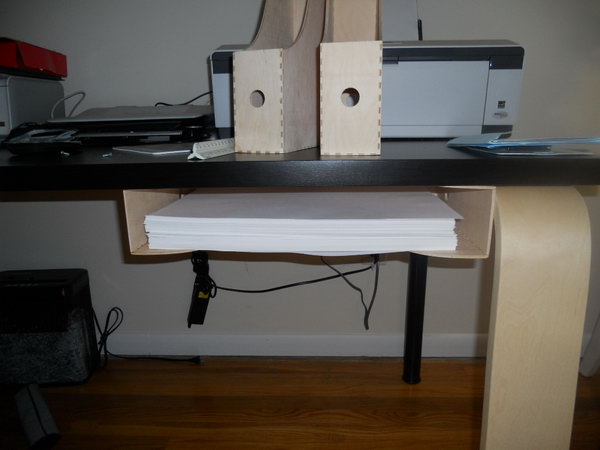 I's cool idea to store those printer paper with the magazine holder under table.
source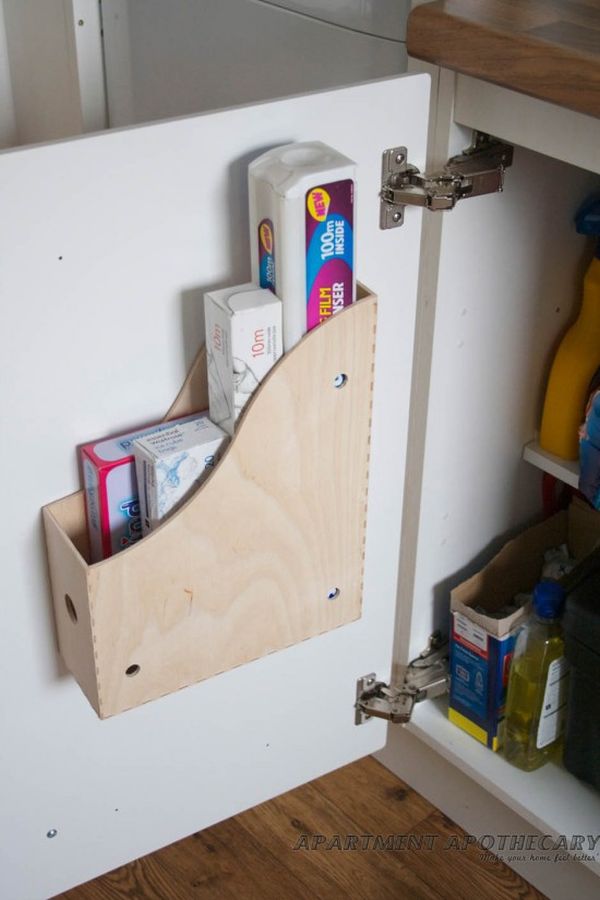 Putting a magazine holder to the inside of kitchen cupboards adds extra space to store more bulky items like chopping boards, cleaning products etc. source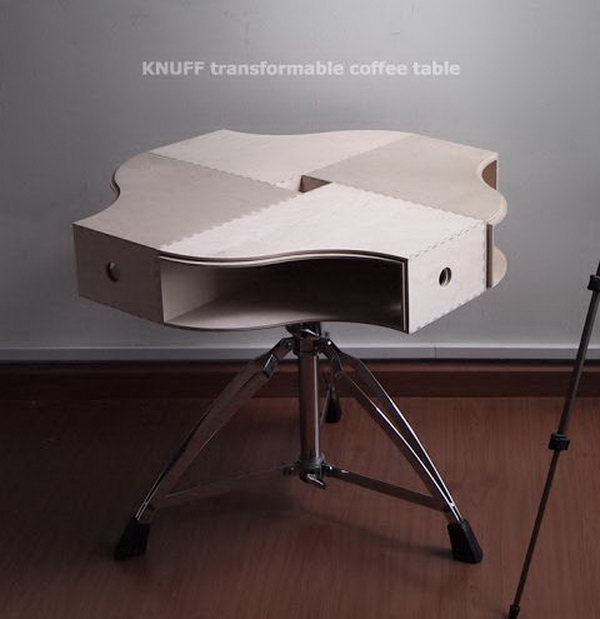 Use four of these magazine files to make a wonderfully functional coffee table for your cosy reading corner. The best thing is all four sides can be used as drawer units for all your magazines, books, and controllers etc.
source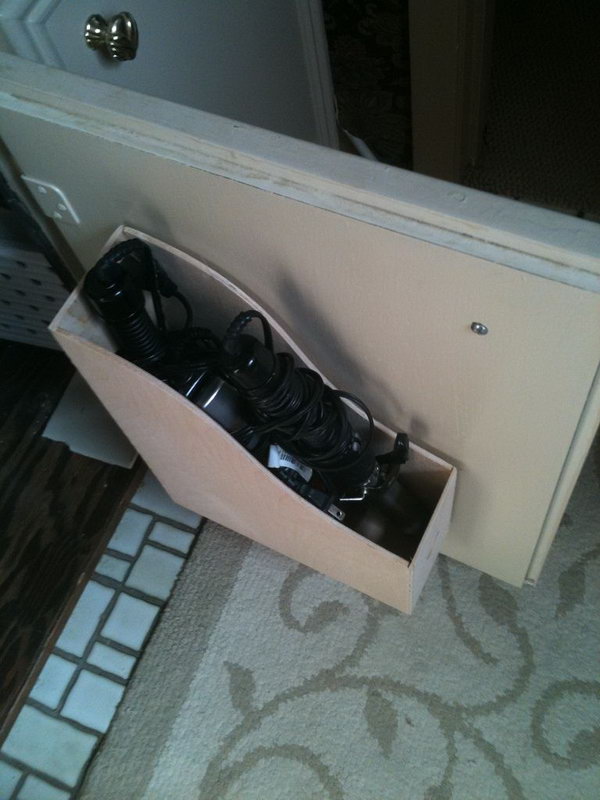 Mount a magazine holder to the inside of your bathroom cabinet and use it to store things like curling iron or other gadgets.
source