DIY Patriotic Wreath Ideas for 4th of July or Memorial Day
There are only three weeks until Memorial Day. It's time to start decorating with some red, white, and blue. Decorating your front door with a creative DIY Patriotic wreath can contribute to a festive atmosphere for this holiday. Take a look at these patriotic wreath ideas for 4th of July or Memorial Day. Learn how the masters use cupcakes, clothespins, mason jar lids, flip flops or recycled cans to create a lovely patriotic wreath.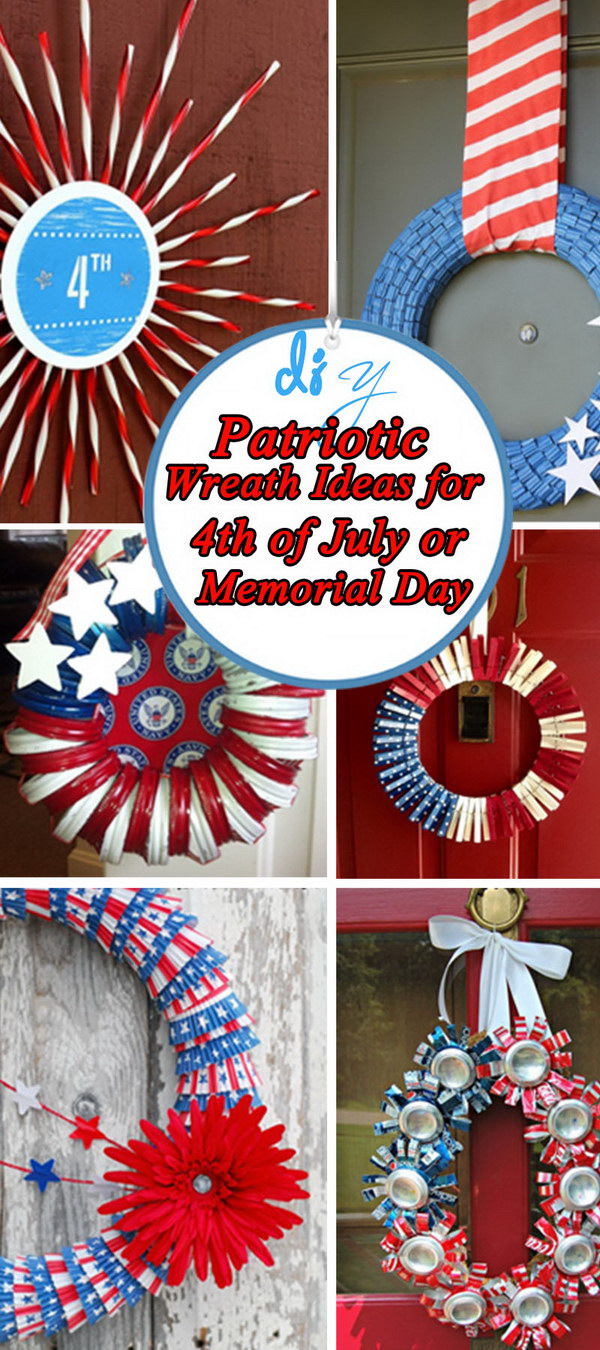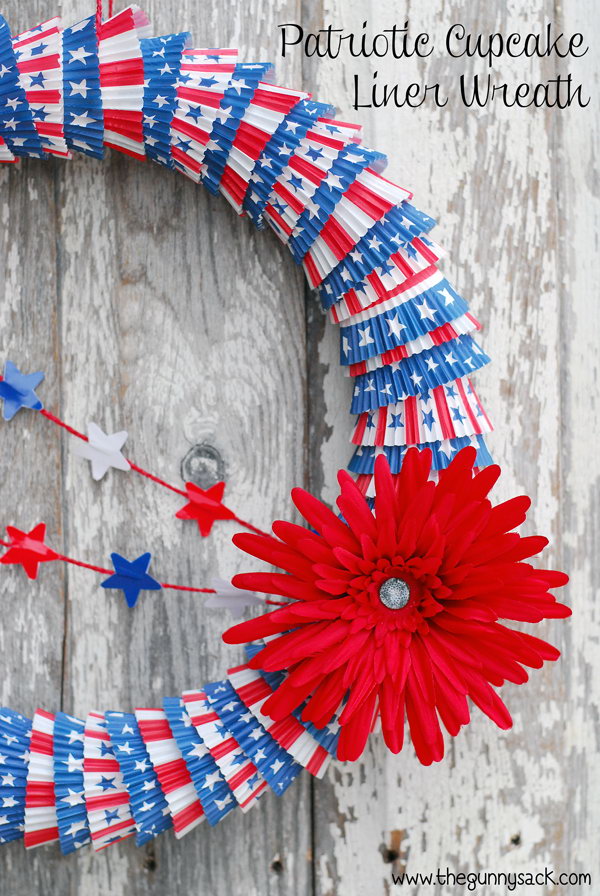 A patriotic cupcake liner wreath in red, white and blue that can be used for both Memorial Day and the 4th of July. source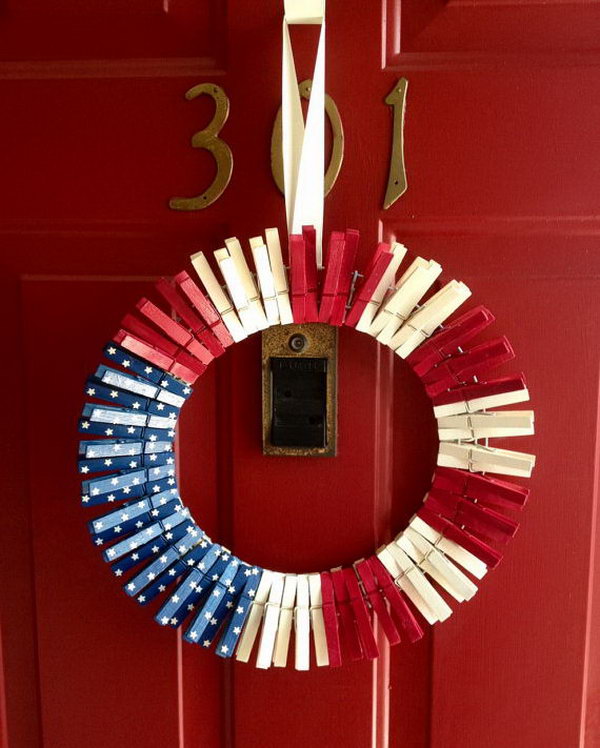 4th of July Clothespin Wreath. Great idea to make, string together and hang on the front door to display cards and stuff.
source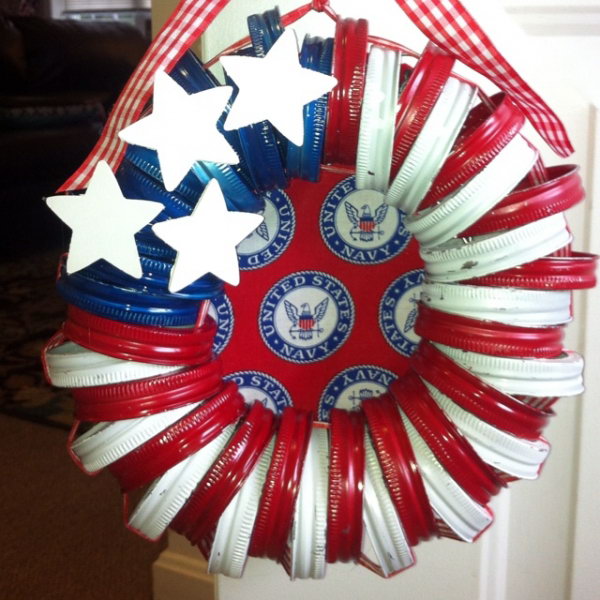 Patriotic Mason Jar Lid Wreath. Take leftover mason jar lids, paint them in red white and blue, wrap them in rope and create adorable wreath ornaments. Super easy and quick- perfect for kids and fun to embellish.
source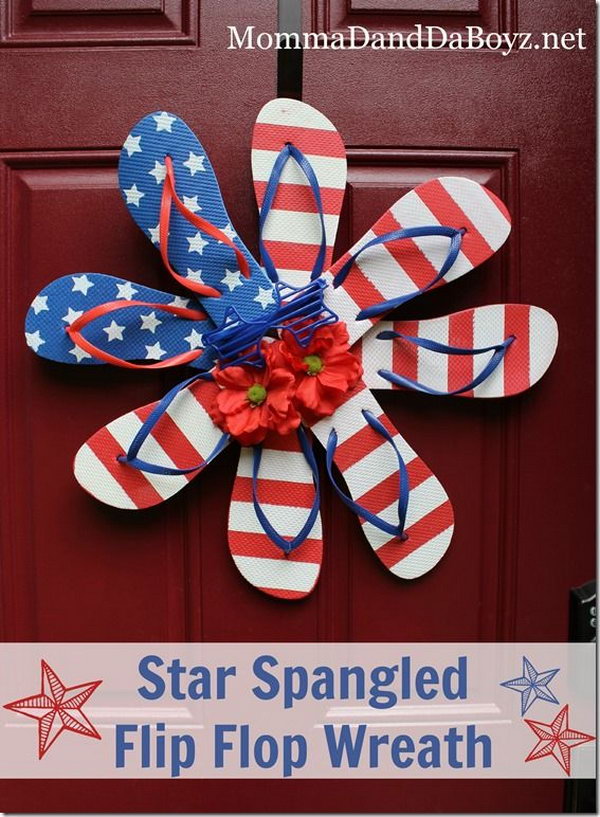 Star Spangled Flip Flop Wreath. A cute idea for patriotic holiday decor,summer door sign and party door decor.
source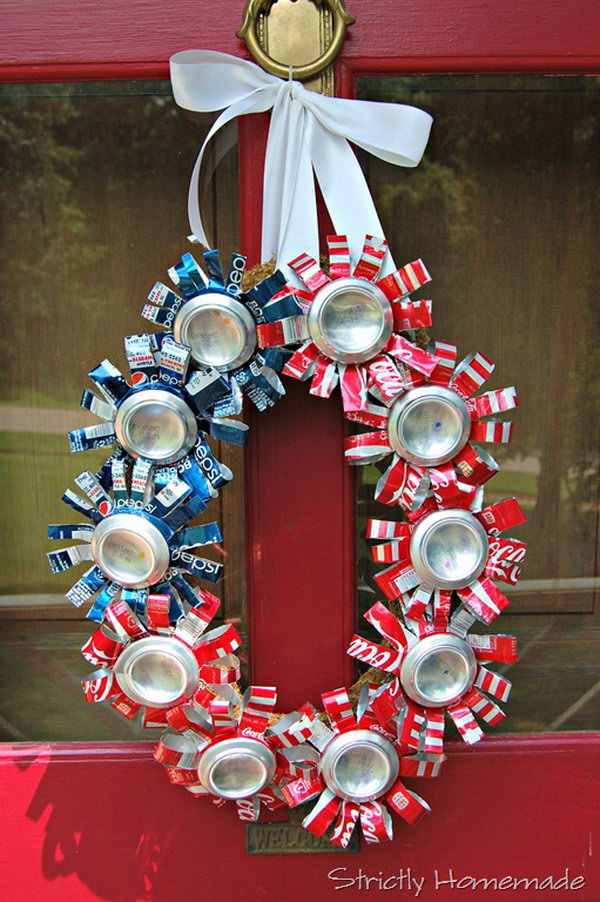 4th of July Recycled Can Wreath. A lovely wreath made from recycled soda cans. Cool idea for patriotic holiday.
source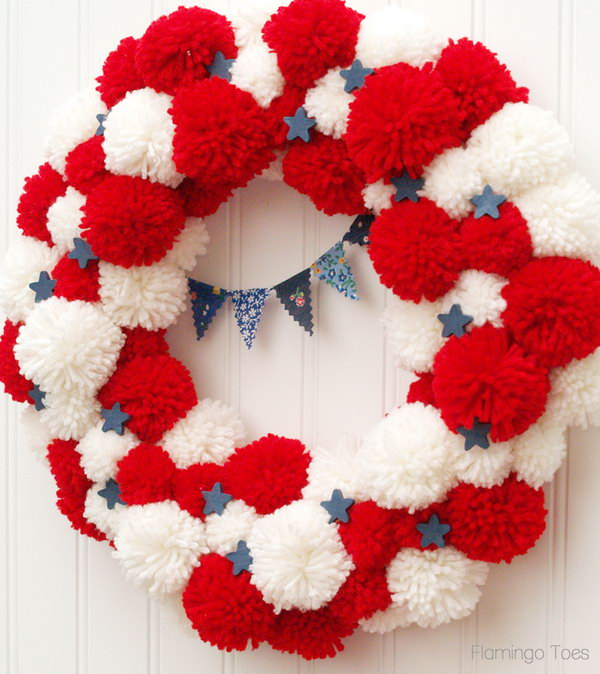 Patriotic Pom Pom Wreath for 4th of July or Memorial Day. The pom pommyness of this wreath is so cute. A great idea for all the summer holidays.
source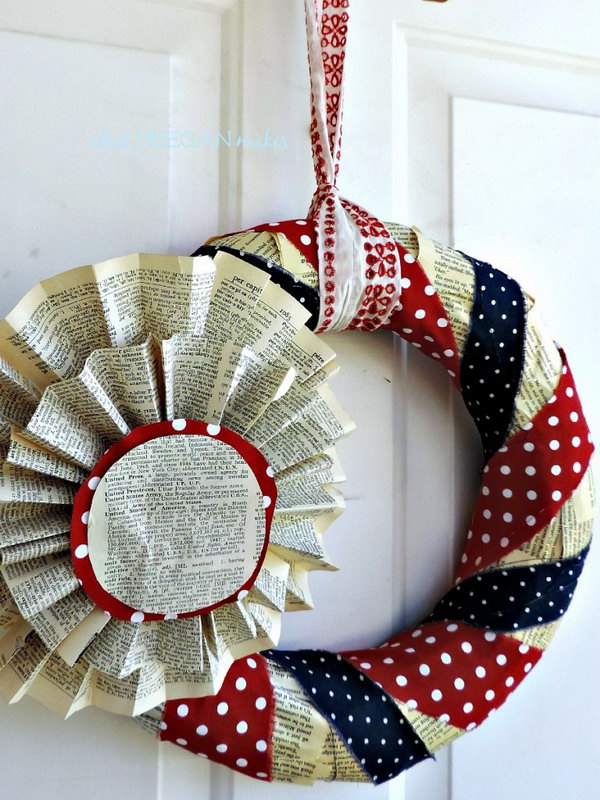 4th of July Book Page Wreath. A vintage patriotic wreath made from old book pages, and blue and red polka dot fabric. Really fun idea.
source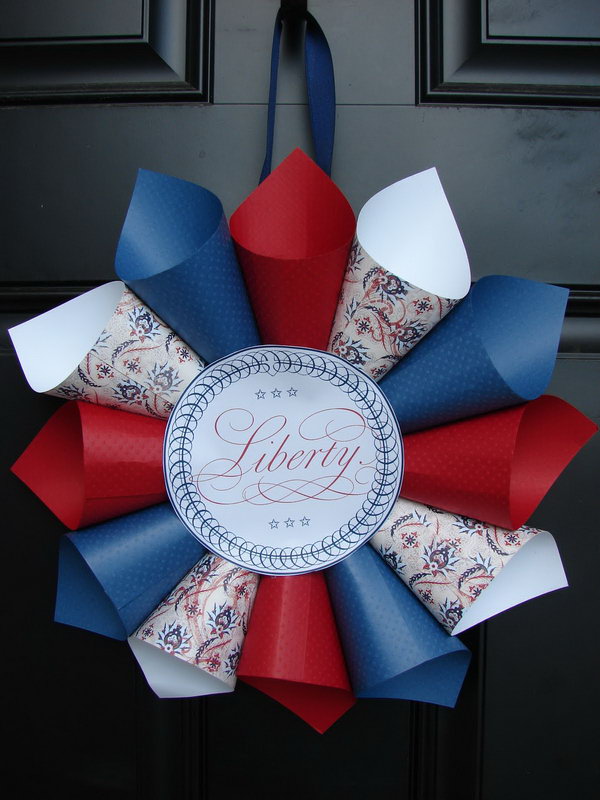 Patriotic Paper Cone Wreath. DIY Fourth of July Wreath made out of colored red, white and blue patterned papers.
source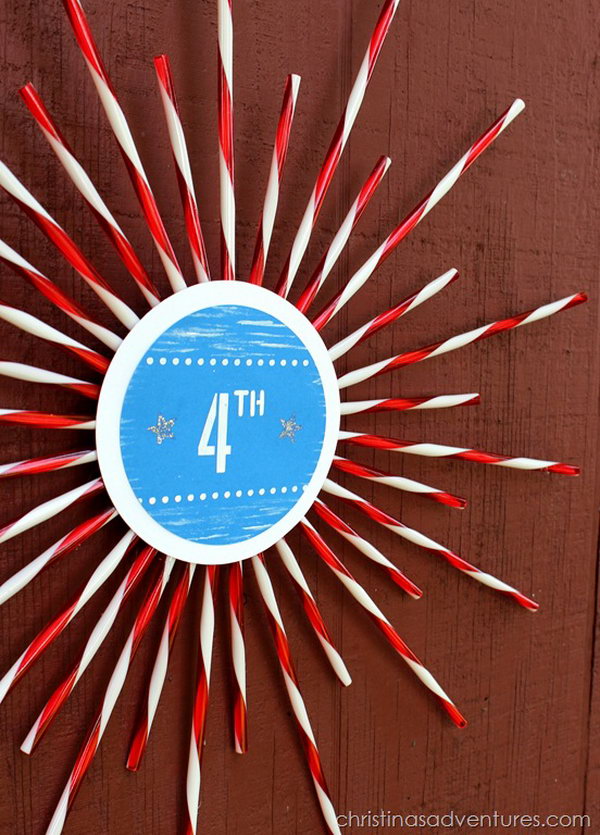 Patriotic Wreath Made From Striped Straws. Easy craft project which costs less than 30 minutes and about $2. So cute and creative. source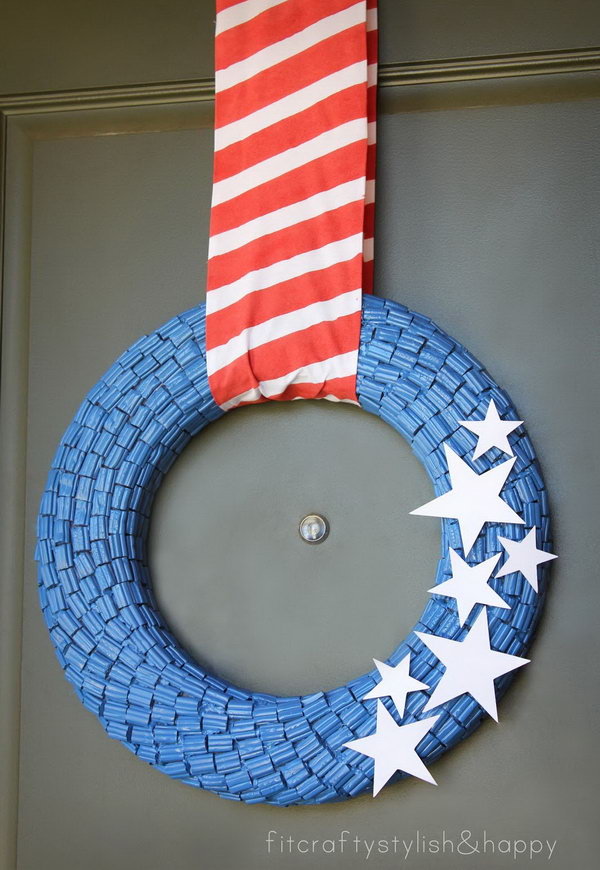 Fourth of July Candy Wreath. A fantastic patriotic decoration idea you would never thought of.
source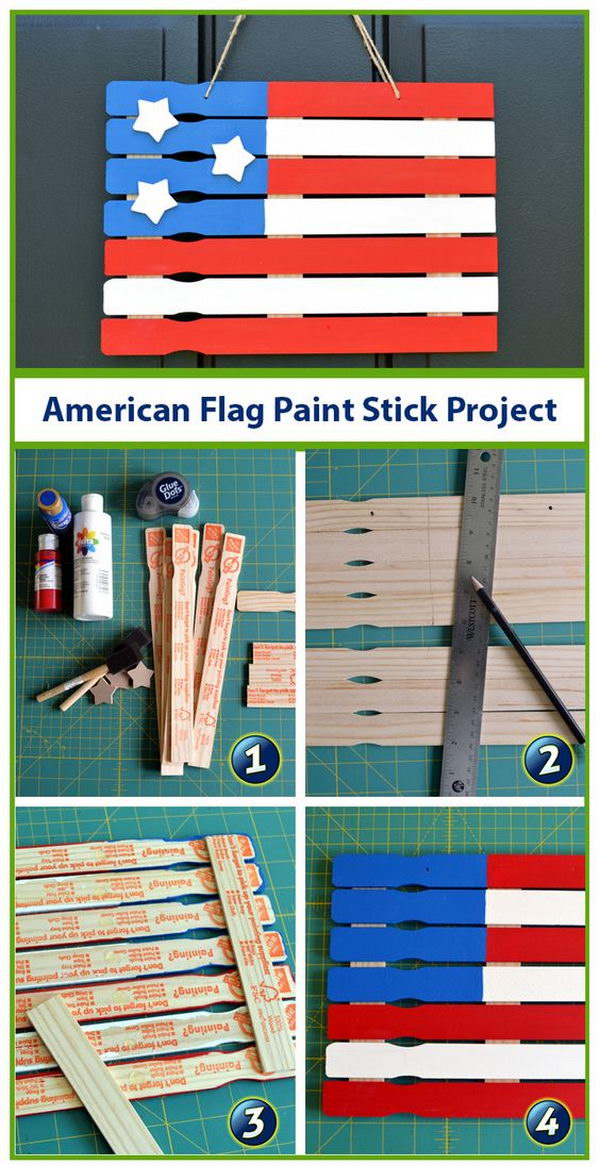 American Flag Paint Stick Project. Get the tutorial via
gluedots