In our daily life, rope is such a simple and apparently rough item . We can use ropes for doing many things in our life such as tying, carrying, pulling heavy loads and it is also used on ships and boats. Ropes are more related to the nautical uses. But it can help create some really interesting looks if used creatively.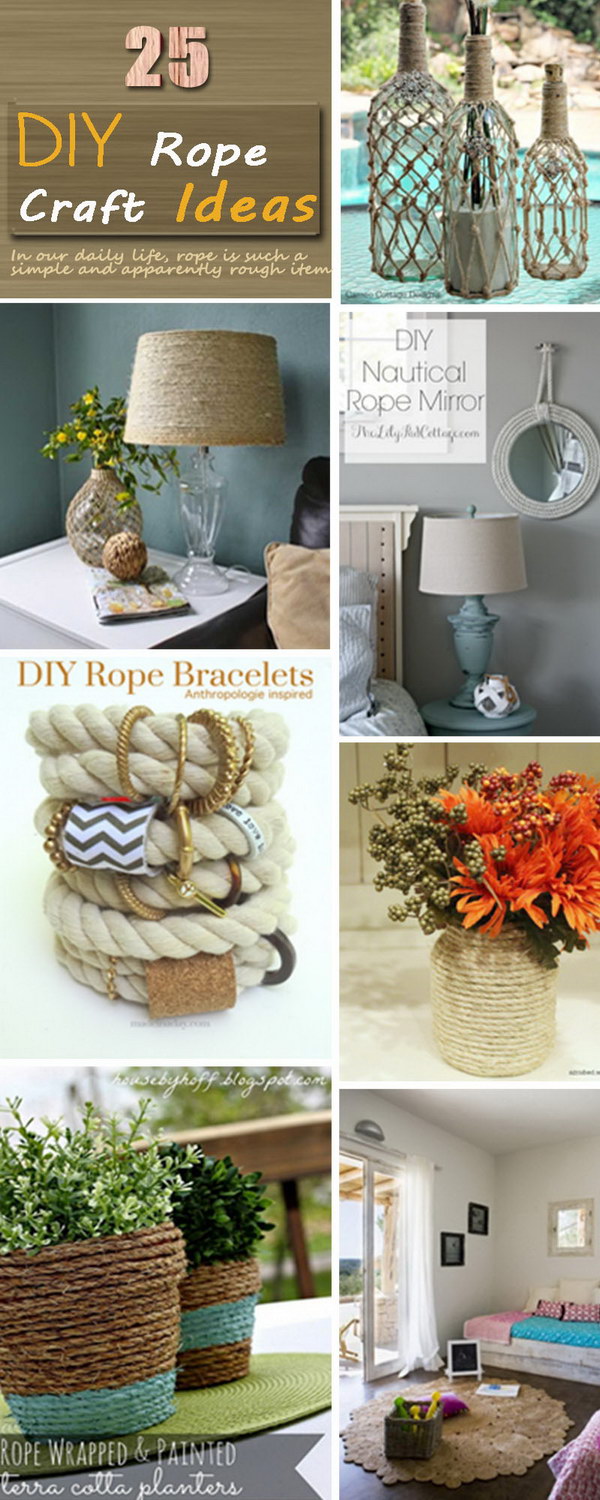 Using rope to make some home decor items, such as vases, planters, coasters, rugs, etc. adds nautical style to your home especially if you have a house near the sea. Using rope in crafts, like your necklace, bracelet, headband, adds sort of fashion element in your wardrobe. Take a look at the following creative DIY ideas with rope. Learn how the masters create these awesome daily crafts using rope.
Rope-Wrapped Plant Pots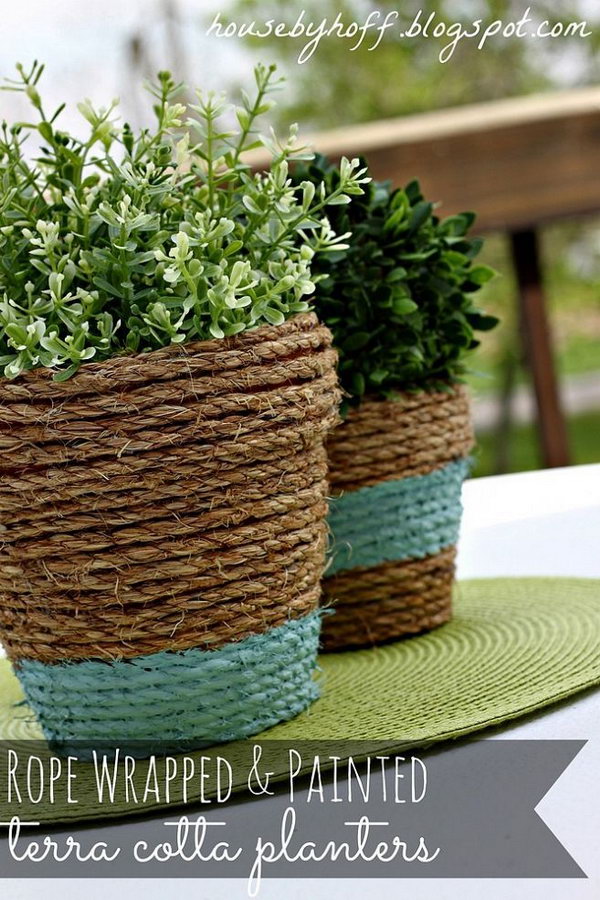 DIY Rope-Wrapped Vase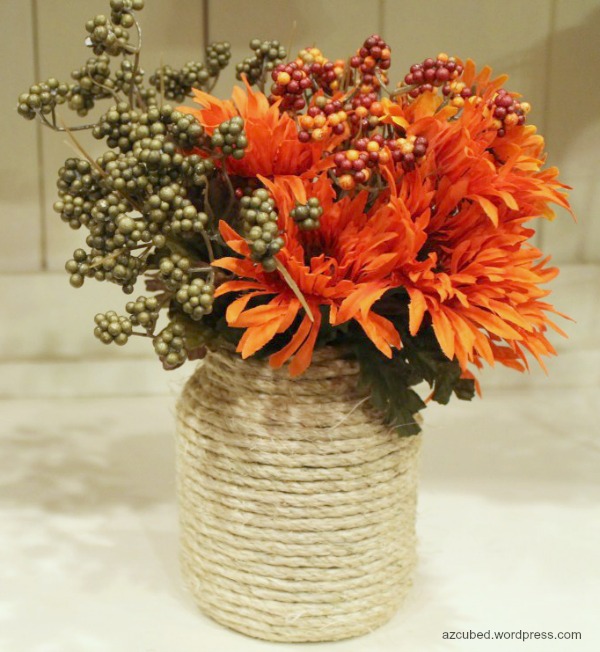 DIY Rope-wrapped Lampshade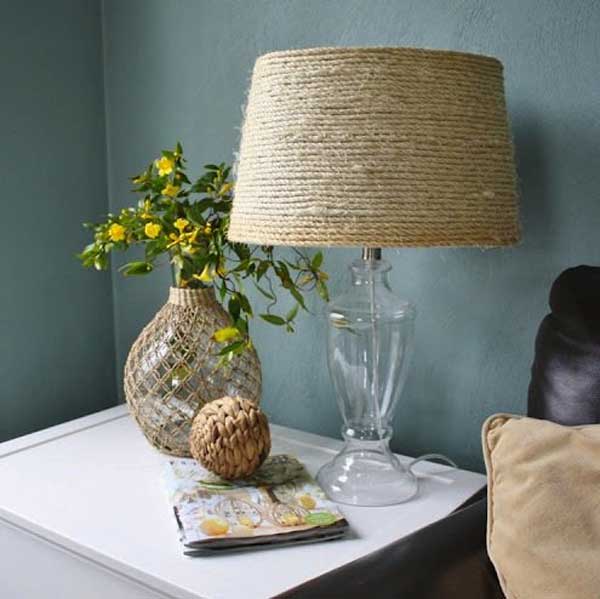 DIY Rustic Rug of Jute or Sisal Rope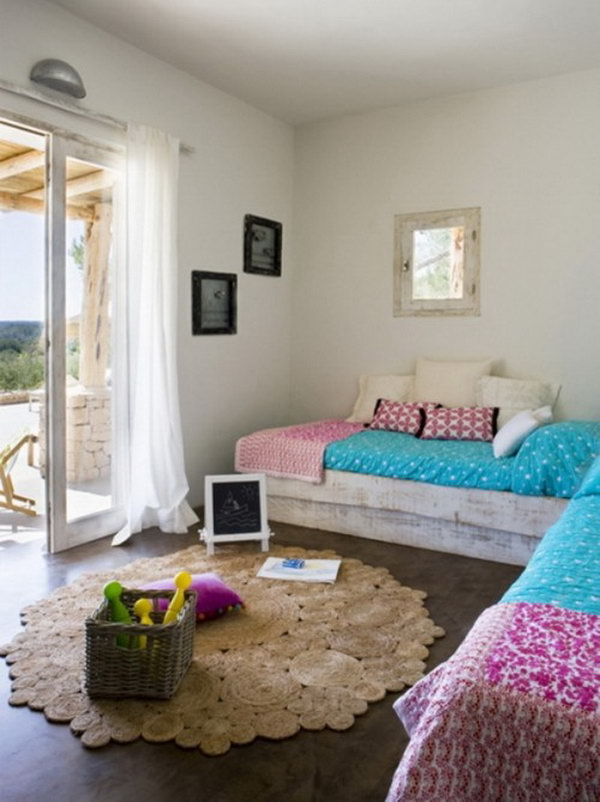 DIY Nautical Rope Mirrors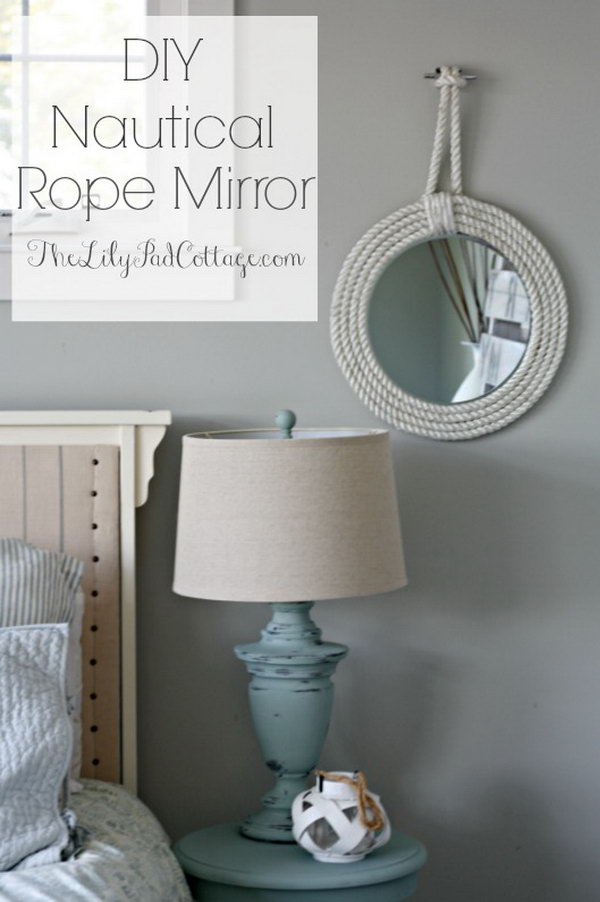 DIY Rope Basket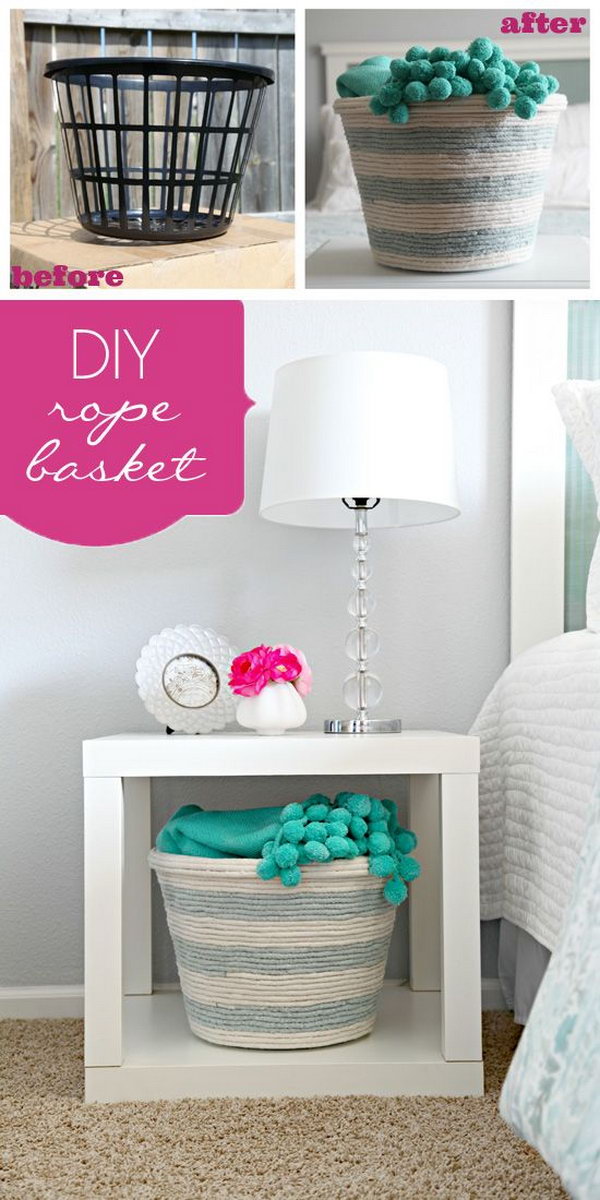 DIY Rope Bracelet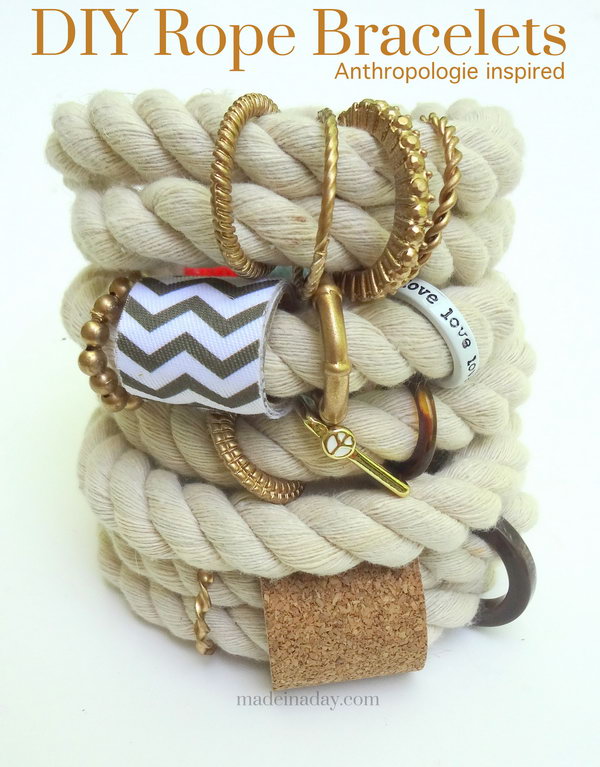 DIY Rope Knot Headband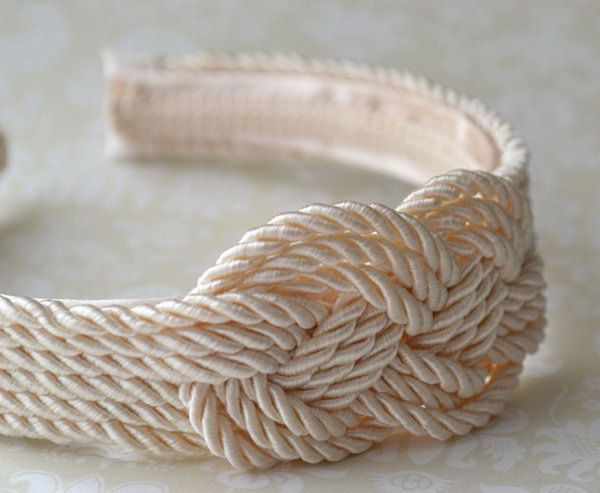 You are always on trend with this rope crocheted shift dresses. This tutorial does a really good job showing you how. source
DIY Beaded Rope Necklace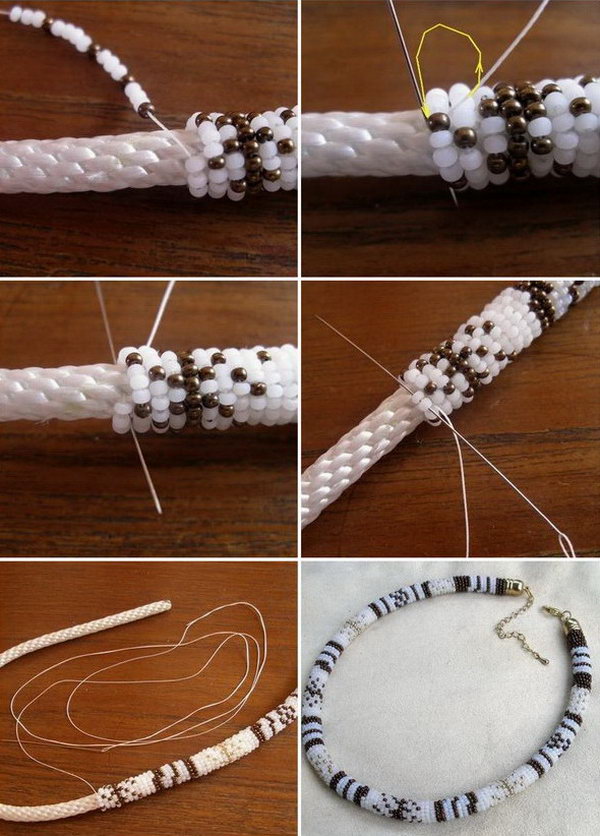 This beaded rope necklace is super easy and quick to make. You can start by making one as a gift for your beloved daughter or young sister. source
DIY Neon Rope & Chain Necklace
DIY Marjorelle Rope Necklace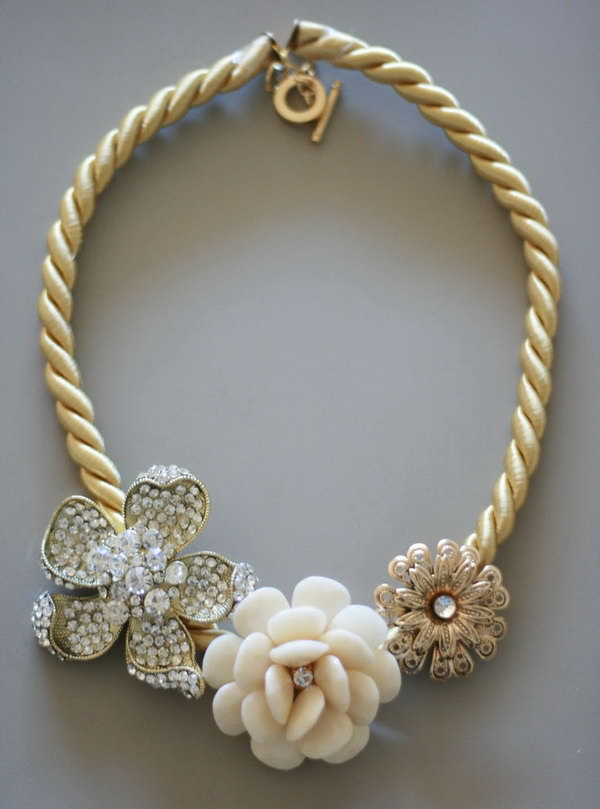 DIY Rustic Rope Bowl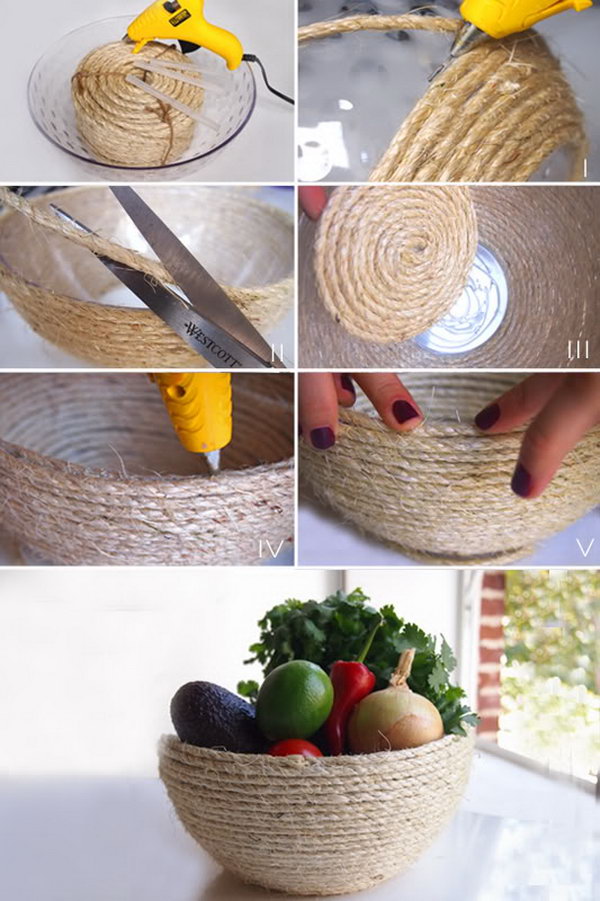 DIY Decorative Wine Bottle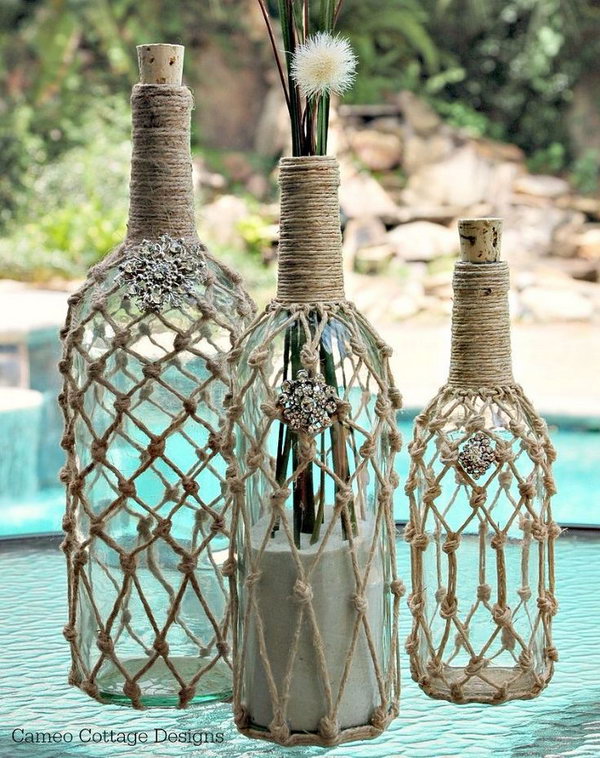 Sisal Rope Birdfeeder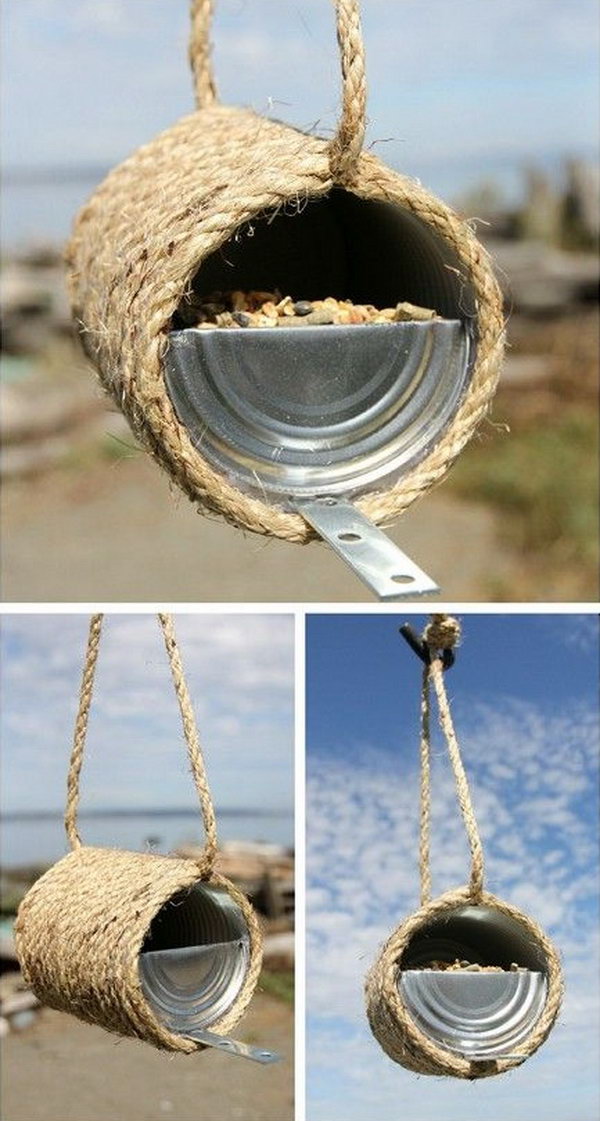 Upcycled Rope-wrapped Wine Bottles as a wedding Decor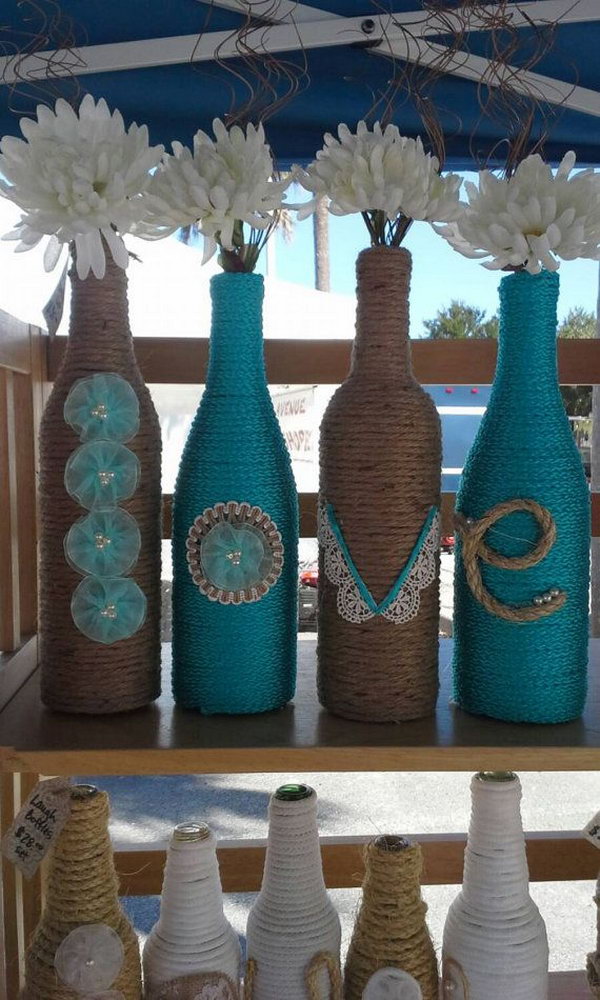 DIY Nautical Rope and Starfish Candle Holder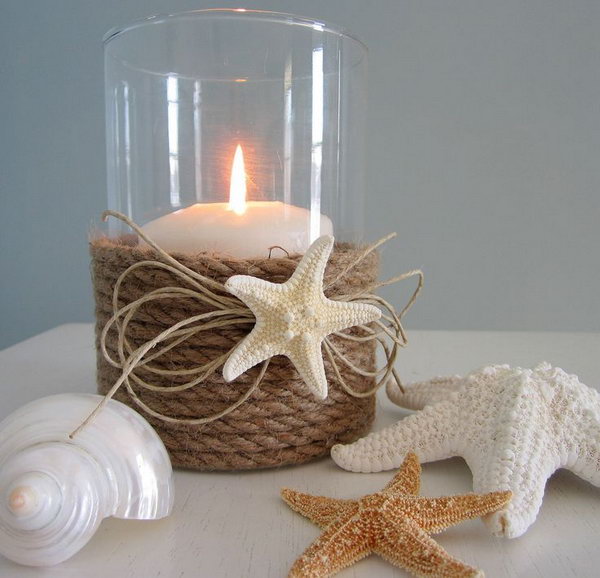 A plain and common mason jar decorated with the nautical rope and starfish turns to be this chic nautical decor candle holder. source
Black and White Rope-wrapped Plant Stand

Start at the lip of the pot using hot glue along the way and finishing it up with a nice little spiral into the center of the bottom. This project is super easy to make and turns out to a perfect decor of your patio. source
DIY Tire Table with Rope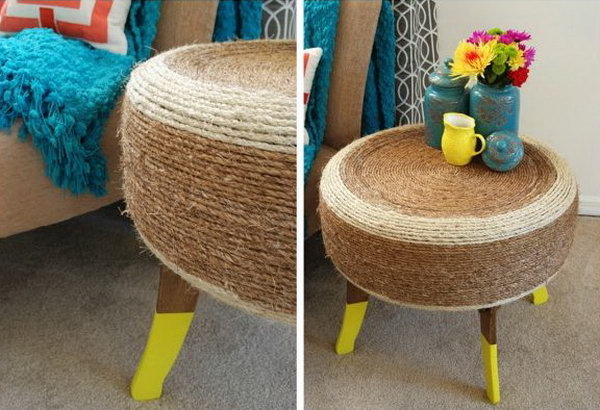 DIY Decorative Rope Balls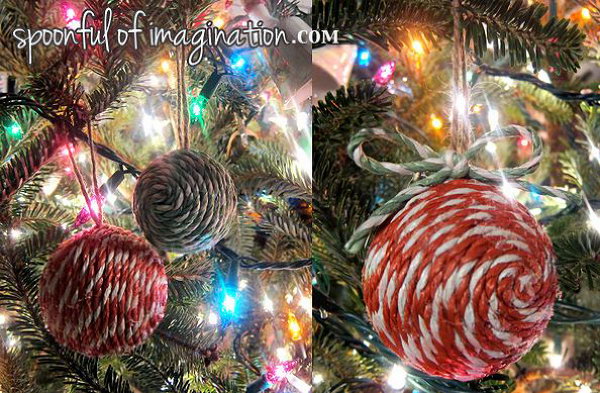 Easy Starfish Rope Wreath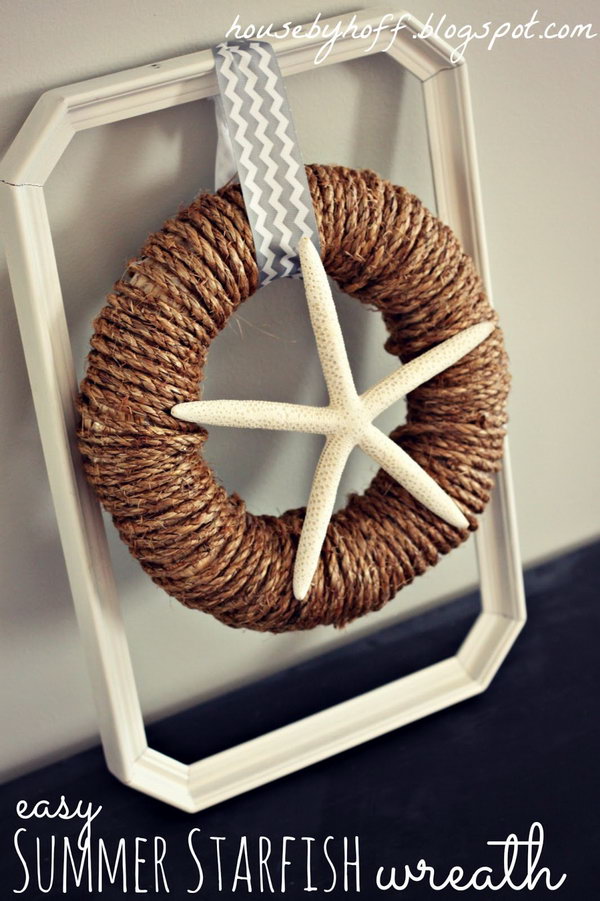 Some rope and a starfish are combined to be this chic and amazing decorative item for your home. Click here for full tutorial.
Rope-twined Tree as a Wall Art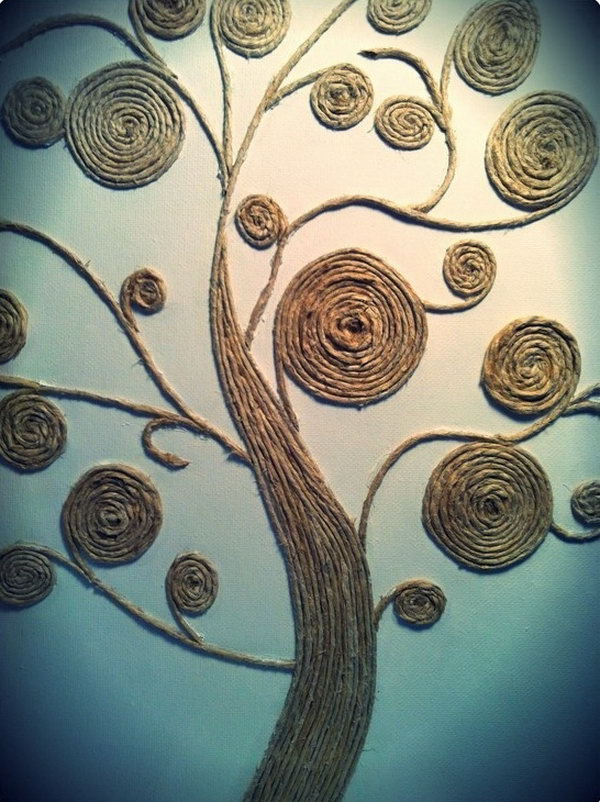 DIY Coil Rope Bowl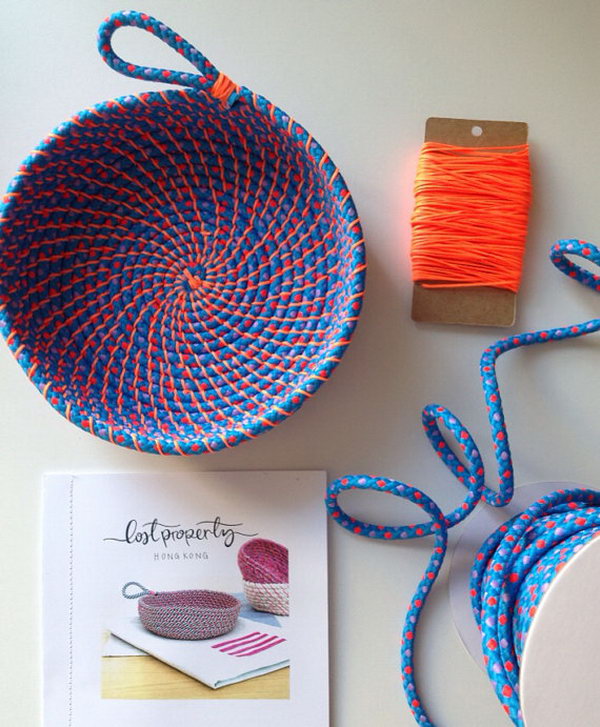 DIY Rope Coaster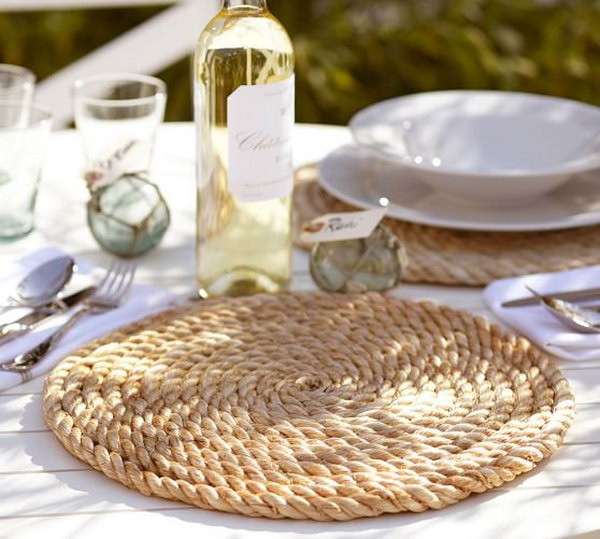 DIY Square Vases with Rope Wrap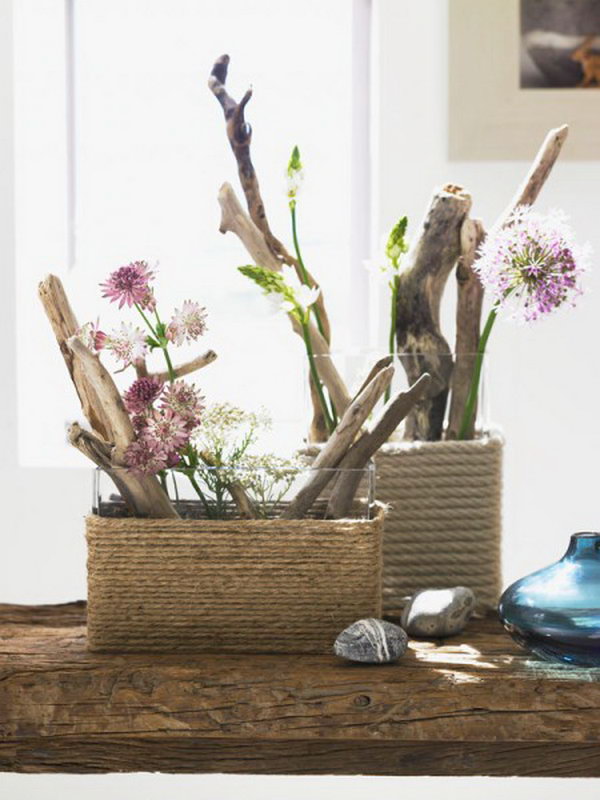 DIY Table Centerpiece with Rope and Mason Jars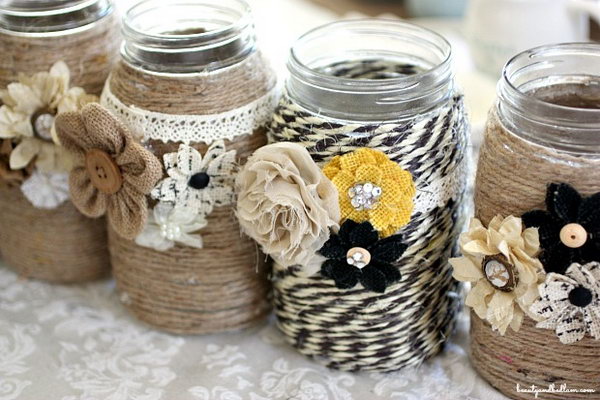 DIY Rope Wrapped Drawer Handles