Doctor Who or TARDIS Designs and Ideas
Do you like Doctor Who or TARDIS? TARDIS, a space ship of a famously known Doctor of Doctor Who series on BBC, is a vehicle for Time Lords to travel through time and space. The most striking feature of a TARDIS is the fact that it is bigger on the inside, because the door is "a dimensional gateway to a micro-universe." TARDIS is a great inspiration source for fans that are decorating their home or having fun with your kids. If you think Doctor Who is the coolest thing ever, check out these Doctor Who or TARDIS Ideas.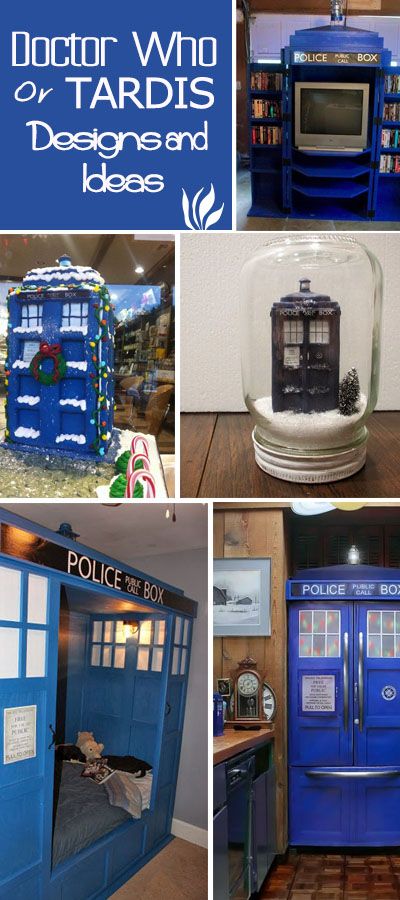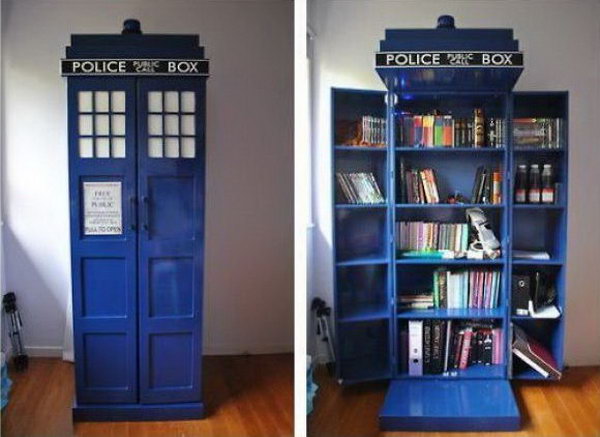 If you are a Doctor Who fan and love to read, this handmade TARDIS bookshelf is perfect for you.
source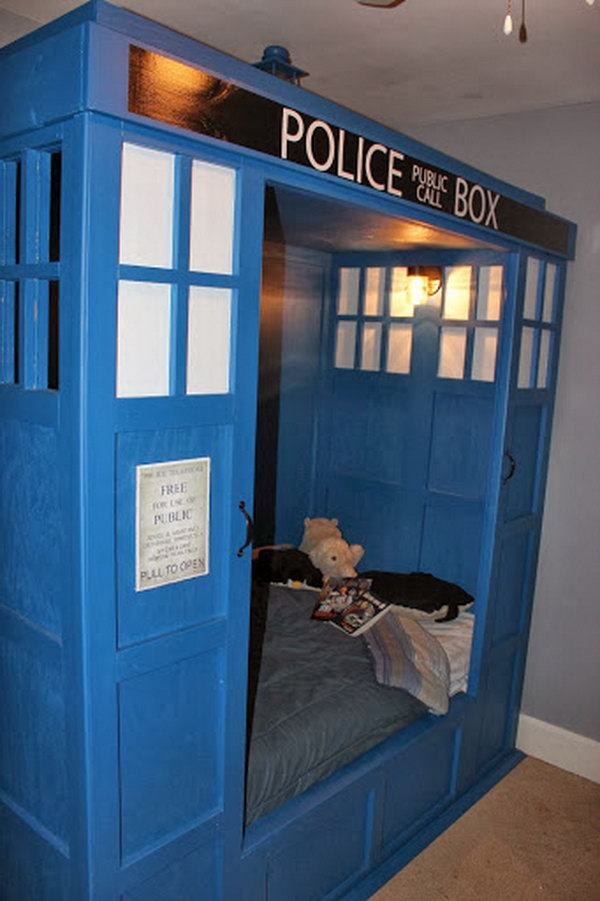 Sleeping on this TARDIS bed, your kids will surely have a fantastic dream.
source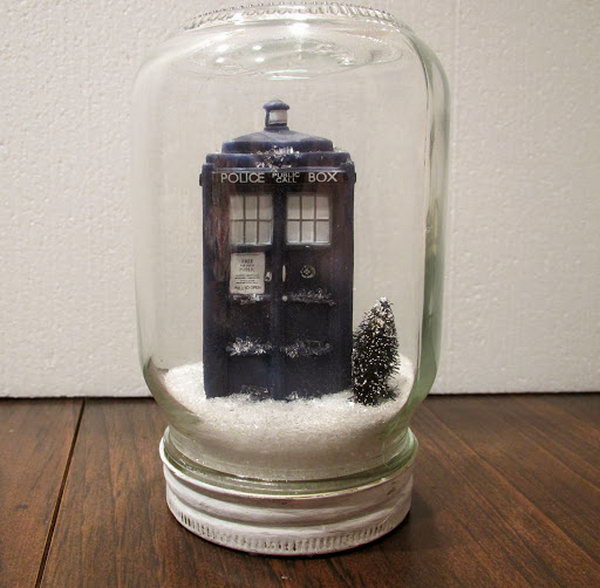 Relive your favorite "Doctor Who" wintertime adventures with this easy-to make little Tardis diorama.
source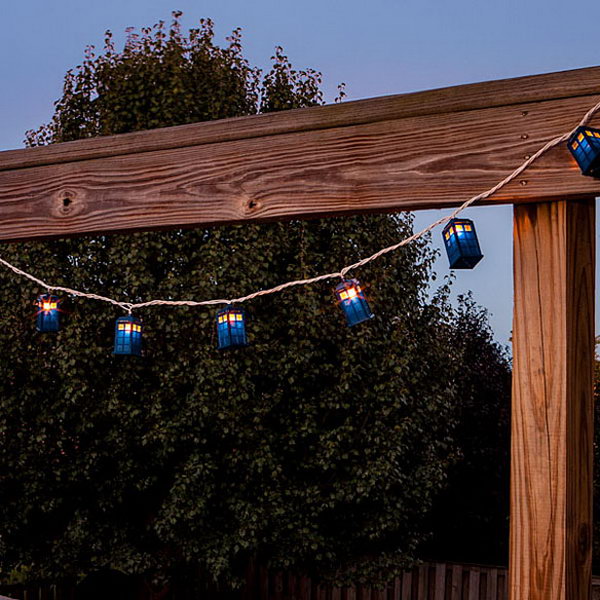 These string Lights are perfect for any occasion, especially parties where you are watching a Doctor Who marathon.
source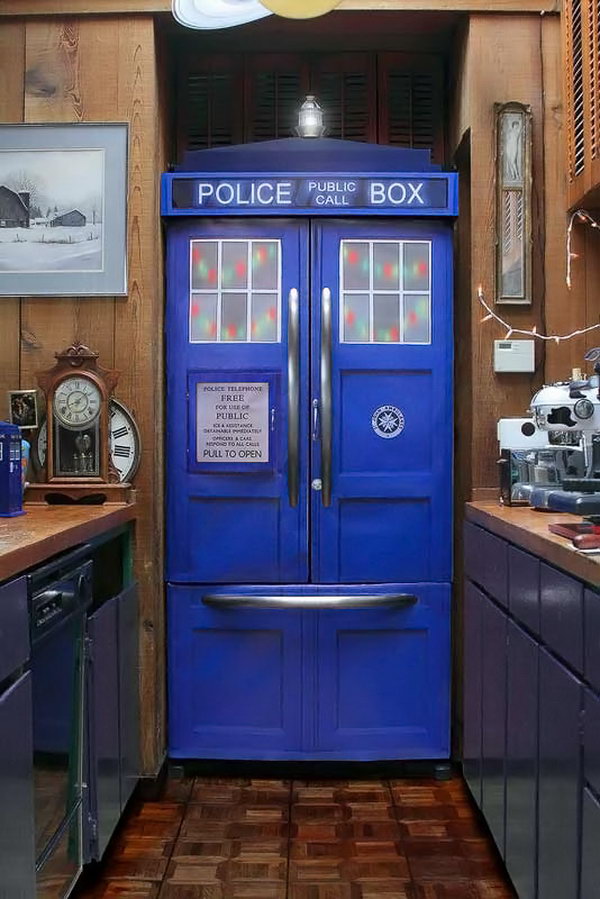 Did the Doctor just appear in your kitchen? You can actually purchase a kit to turn your fridge into the TARDIS
source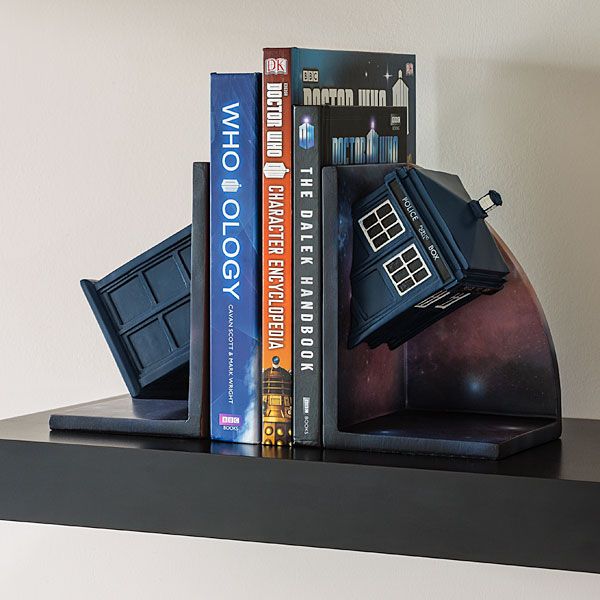 With the galaxy depicted all around the TARDIS, this bookends adds something interesting to your bookshelves. source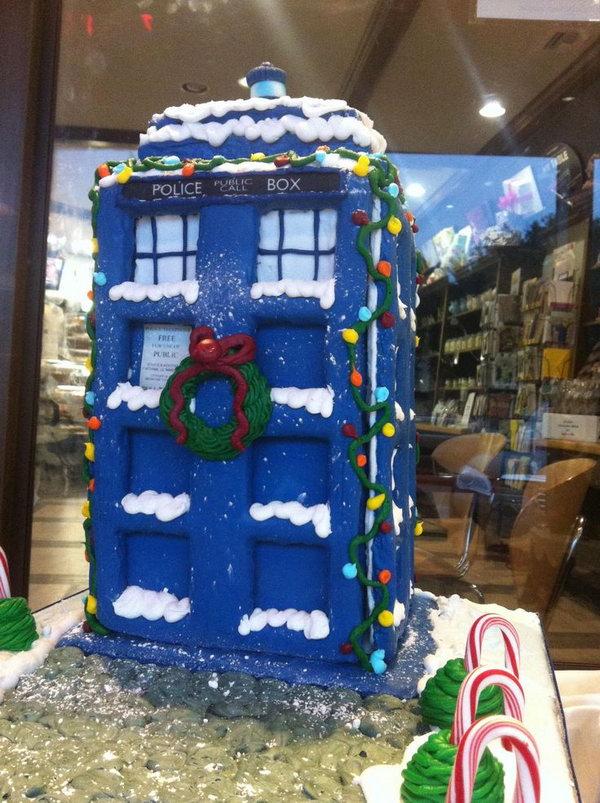 Gingerbread TARDIS Decorated with Icing,
source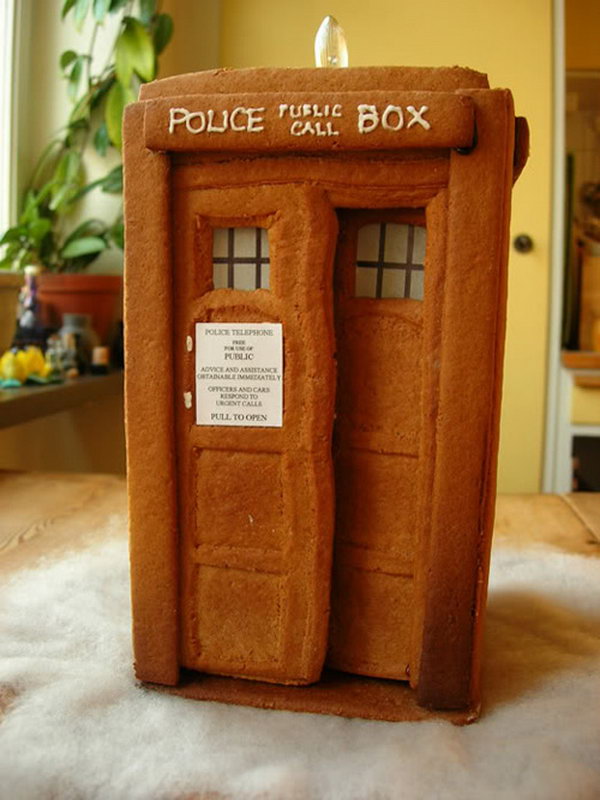 Plain Gingerbread TARDIS,
source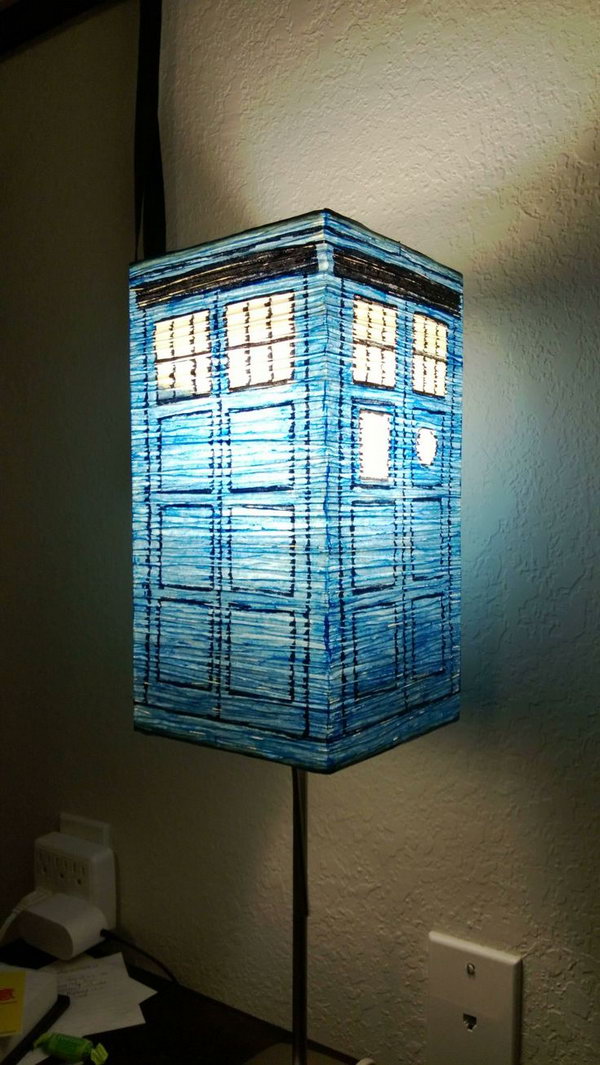 All it takes to create your own TARDIS is a lamp and a sharpie.
source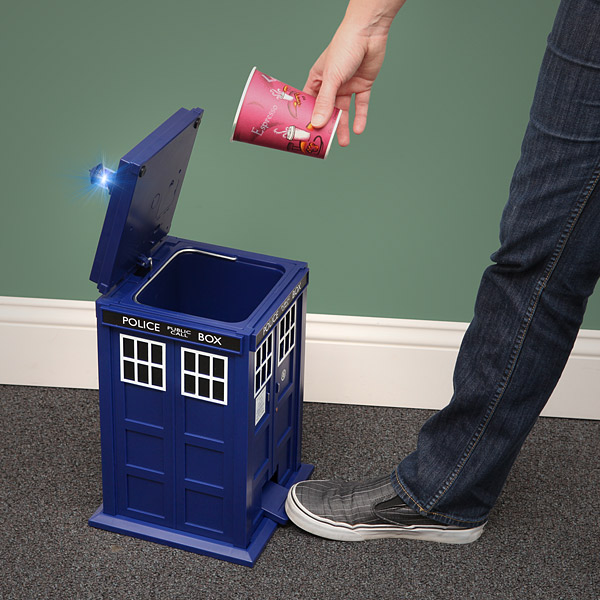 The TARDIS wastebin would make a great gift if you like Doctor Who or not. The best part is that it is sound & light activated when the pedal is pressed. source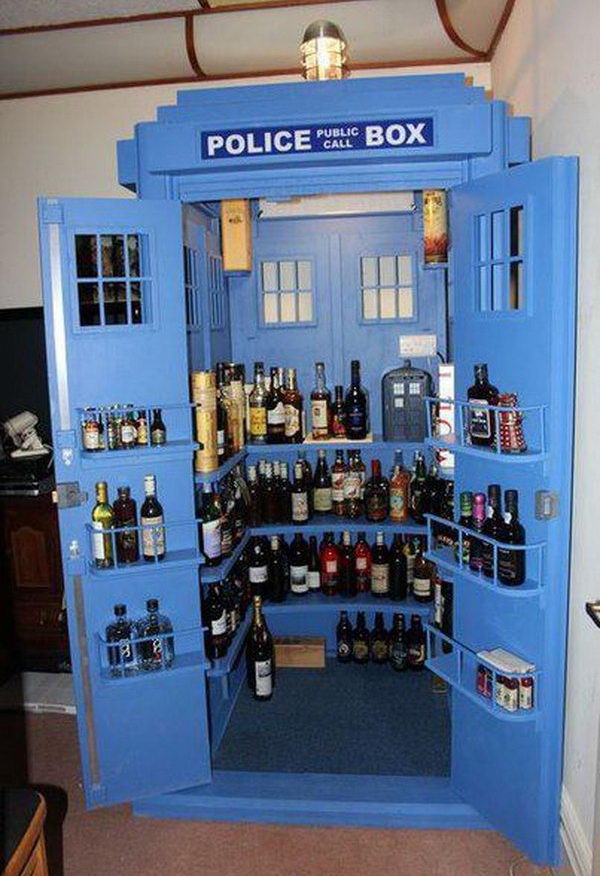 For those of you Doctor Who fans that like to keep a lot of booze on hand, here's a must have TARDIS inspired liquor cabinet to put it all in.
source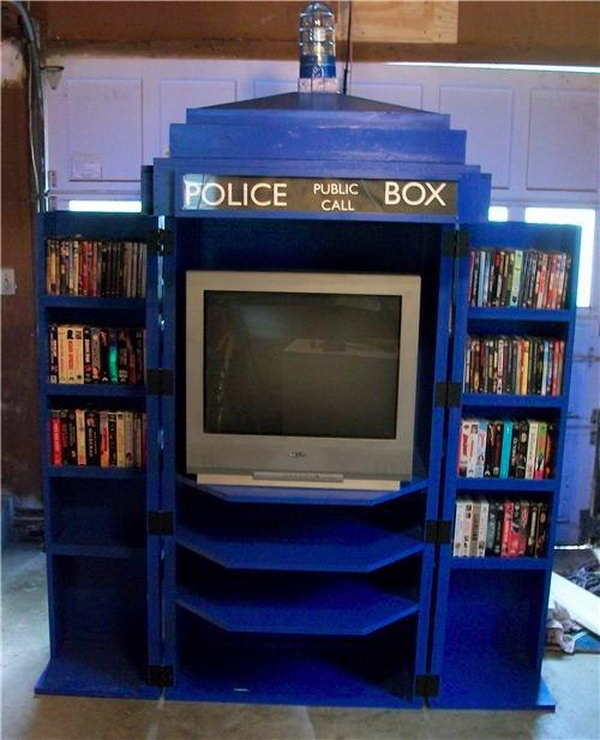 What better way for me to watch the latest adventures of doctor who than on this cool TARDIS inspired TV and DVD cabinet.
source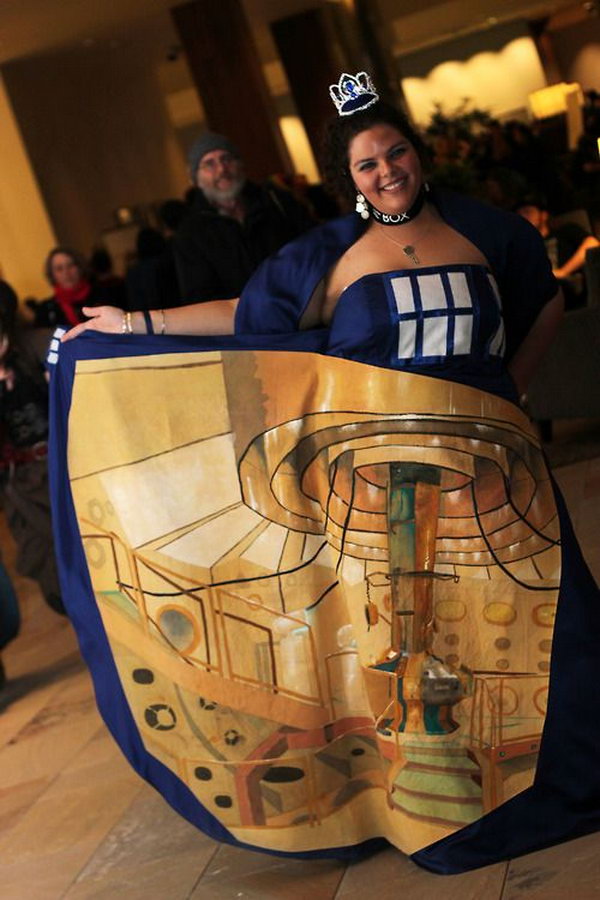 This Doctor Who inspired TARDIS dress is so amazing, and it comes complete with the TARDIS control room.
source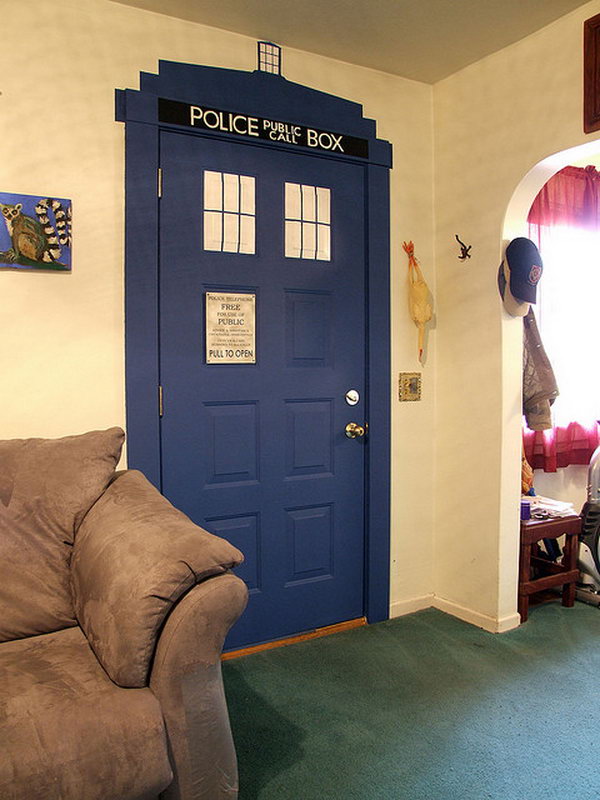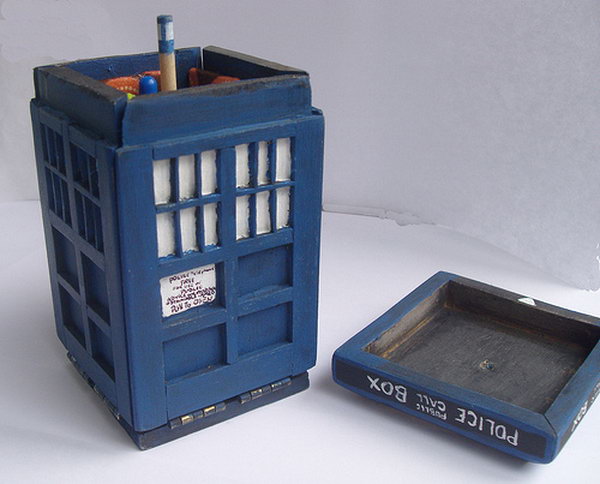 This small TARDIS craft holds a variety of sewing tools and office supplies for you.
source