35+ Cool Dream Catcher Nail Designs for Native American Fashion
The dreamcatcher is a handmade craft originated from the Native American culture. It was believed among the Chippewa tribe in America and the Ojibwa tribe in Canada that a mythical spider woman would visit the cribs of newly born infants and spin a web to protect the babies. Over the time, it became difficult for her to reach all the cribs. So the women of the tribe would make their own dreamcatcher to protect their newborns. People today believe that dreamcatcher would filter out all bad dreams and spirits, let only the good dreams and positive thoughts enter our mind.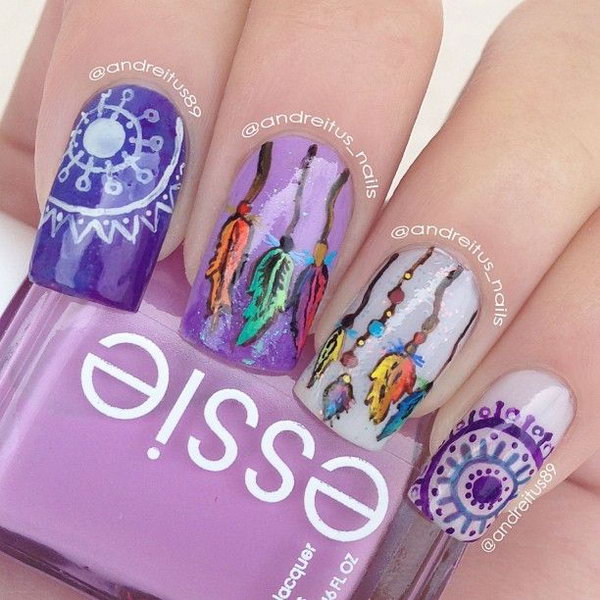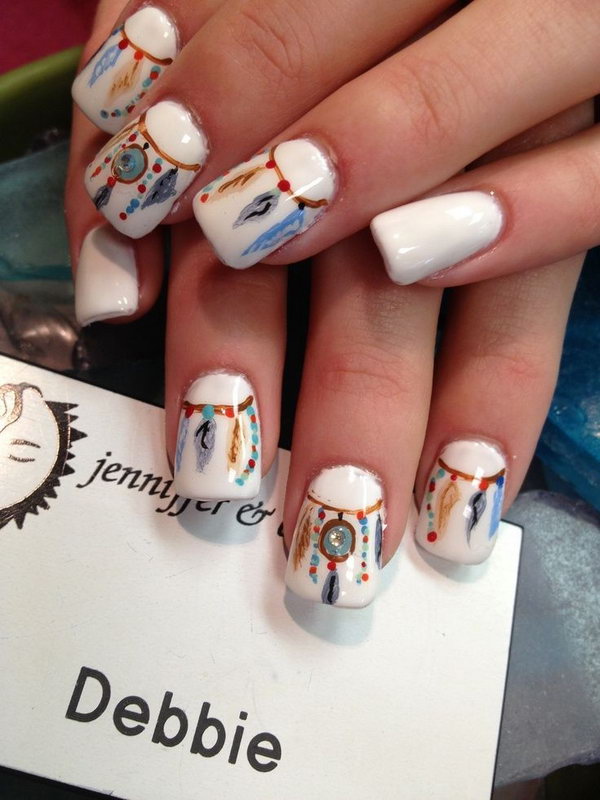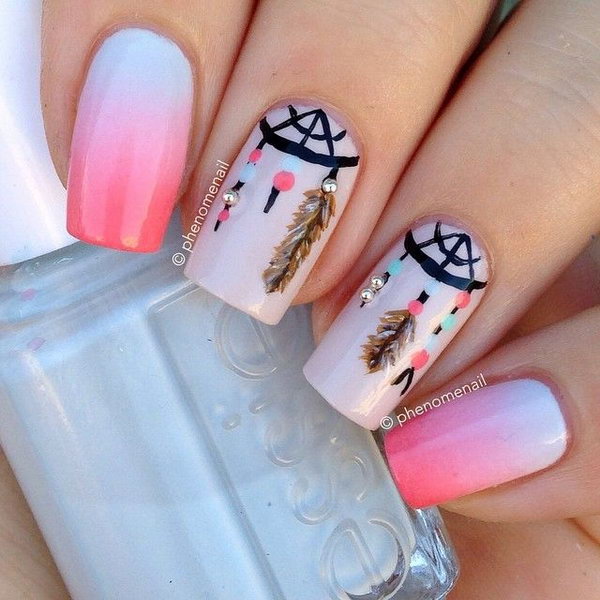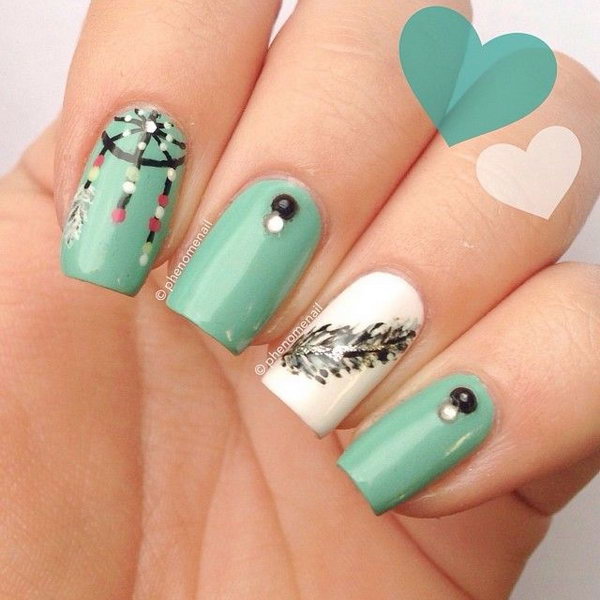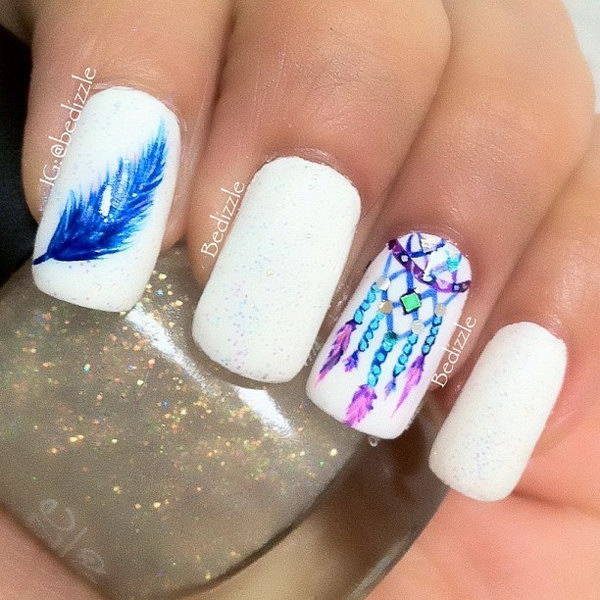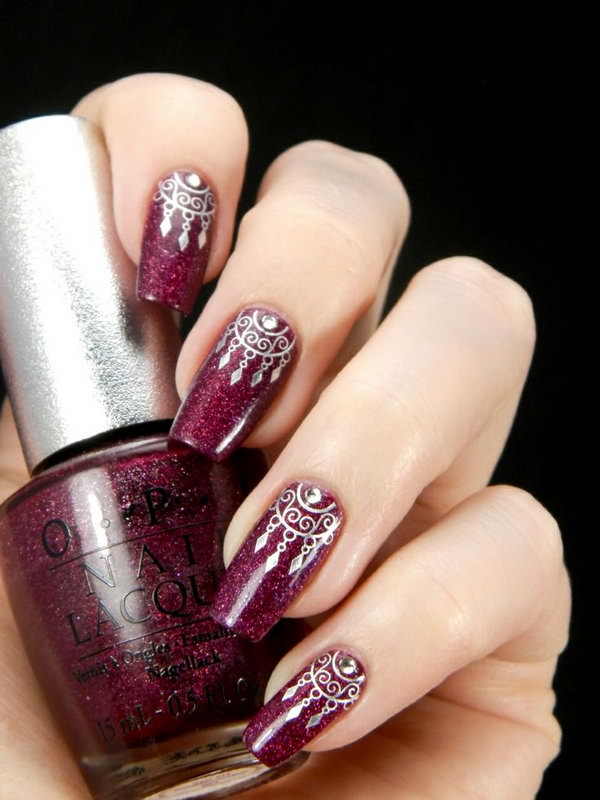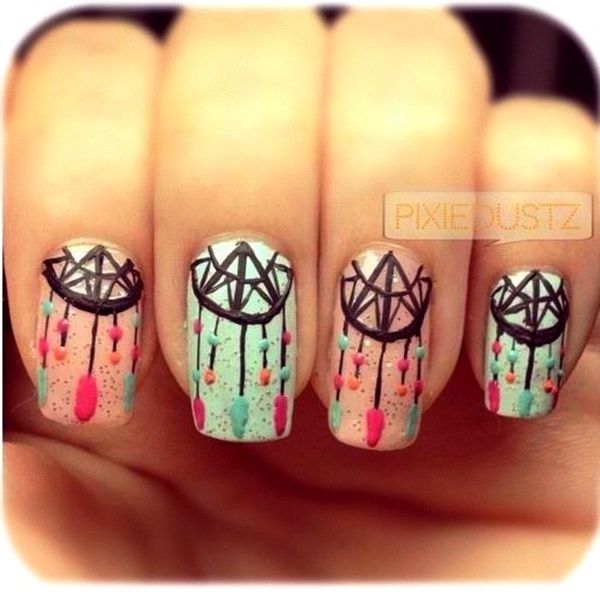 The dreamcatcher is a woven net or web decorated with certain materials such as shells, leather, beads, gemstones, feathers, and so on. These materials are always found in nature. The Native Americans hung them in bedrooms, above the beds, or above the doors. Nowadays, there are various types of dreamcatchers. And they have become more and more colorful and beautiful to entertain the babies when they rested in their cribs.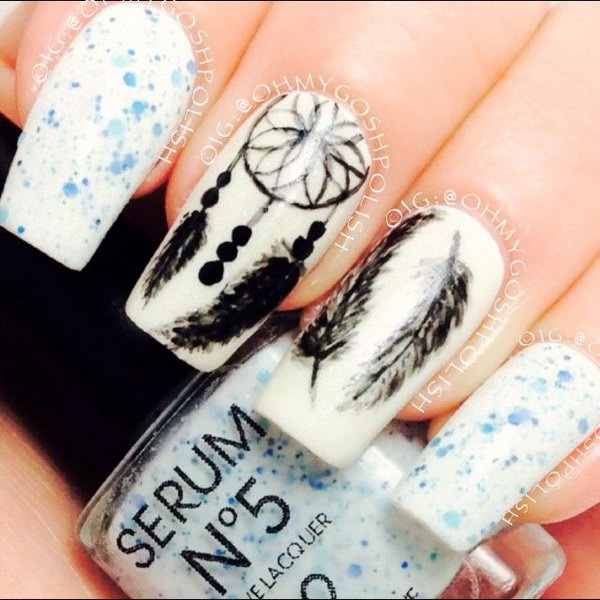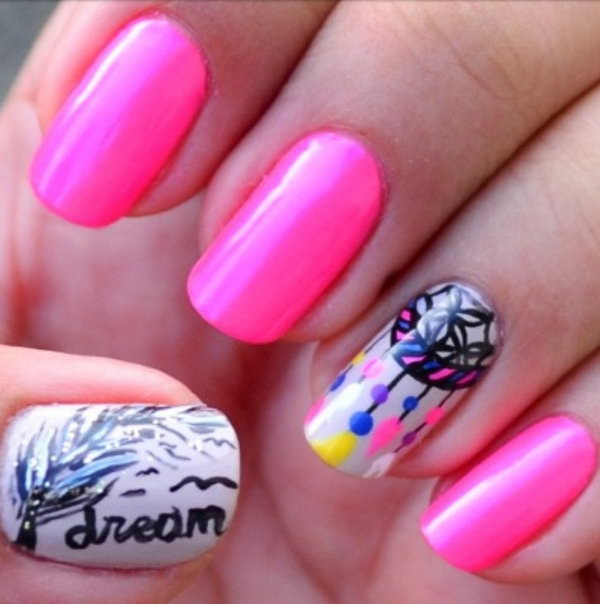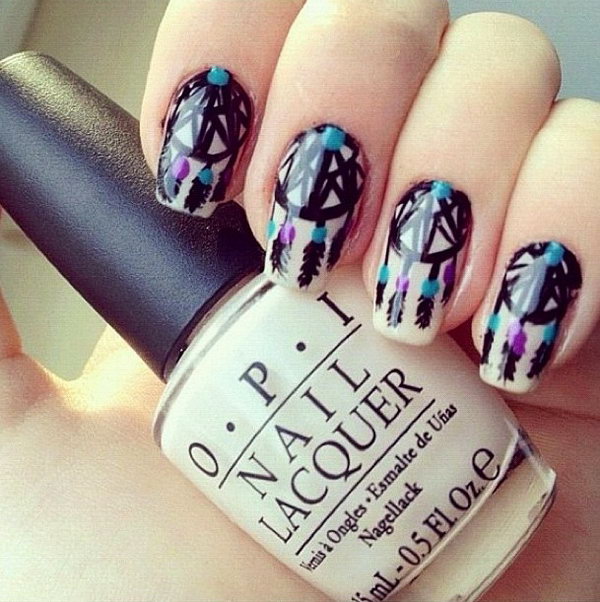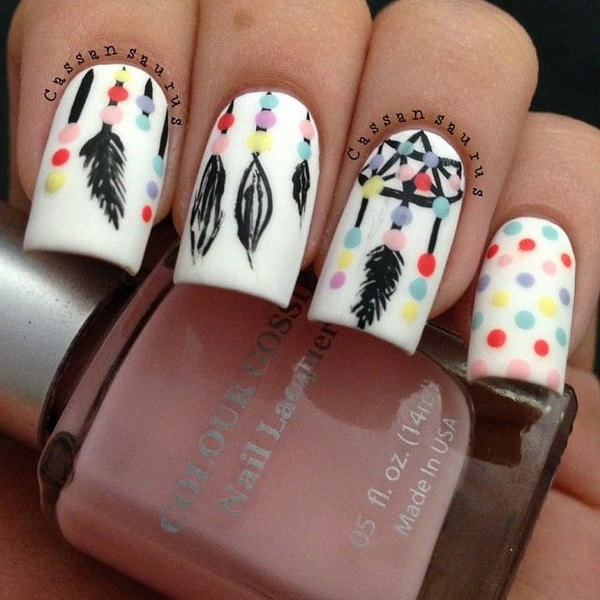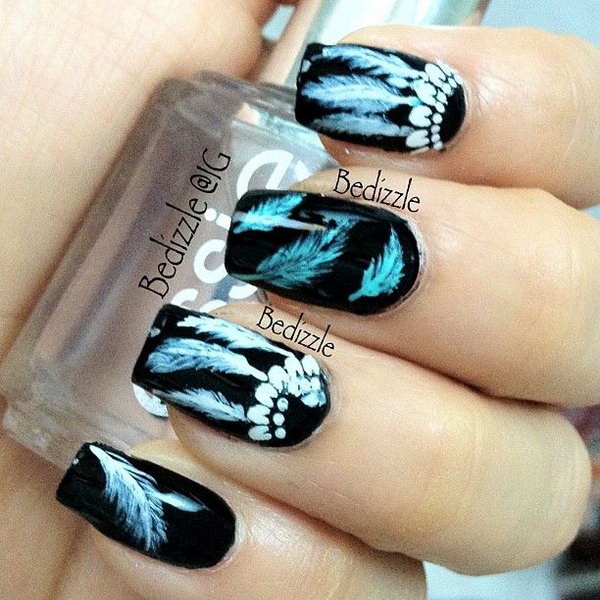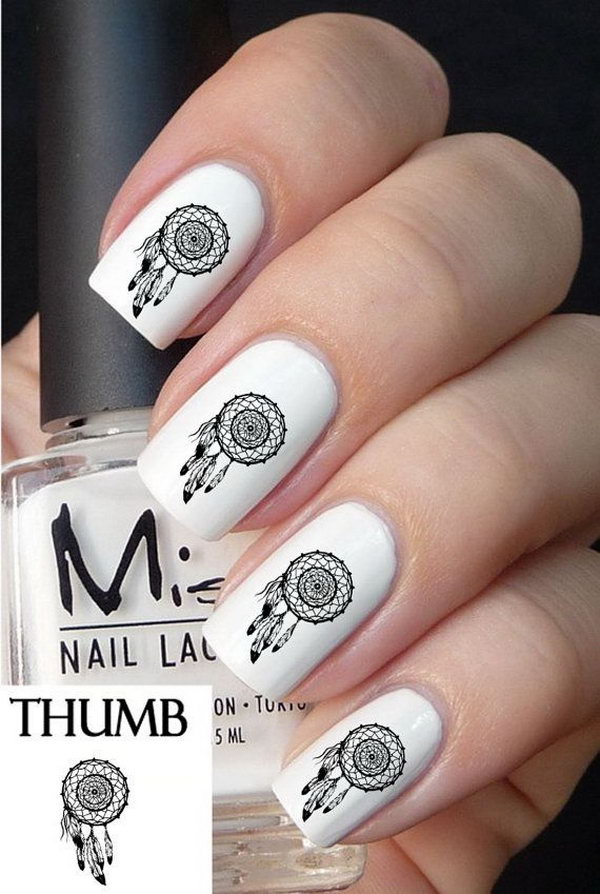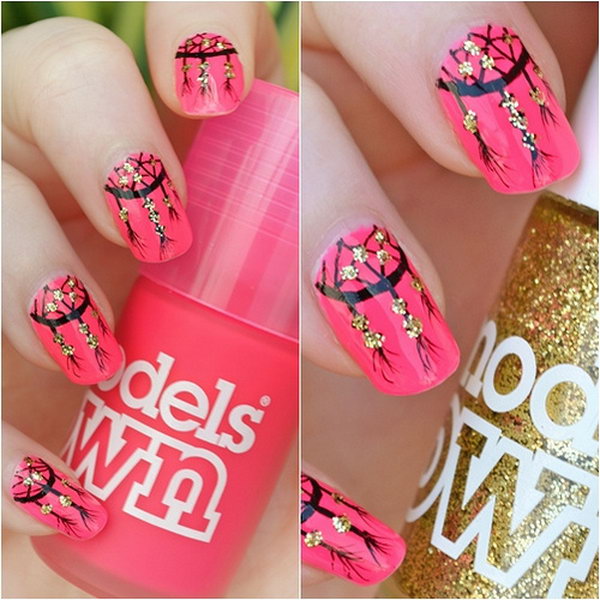 Since dreamcatchers are beautiful and unique creations with such good meaning, even if people do not have Native American blood coursing through them, they can still respect the feelings and thought. And we're seeing more and more fashion icons are using this meaningful and eye-catching folklore to create beautiful nails. Most girls who wear dreamcatcher nails are quite spiritual and believe that if they wear it on, nice dreams will come near them and the bad spirits will go away.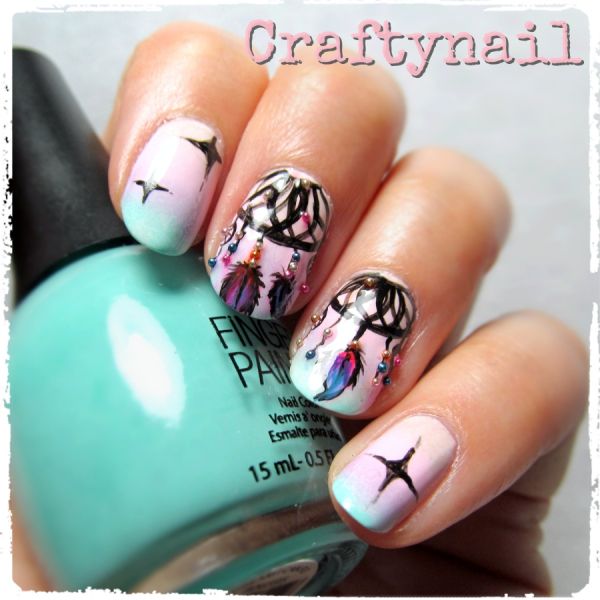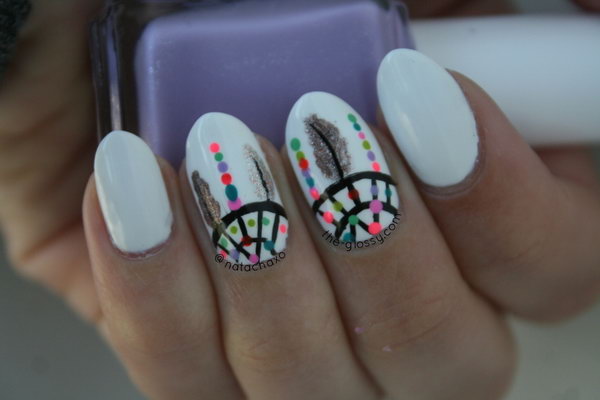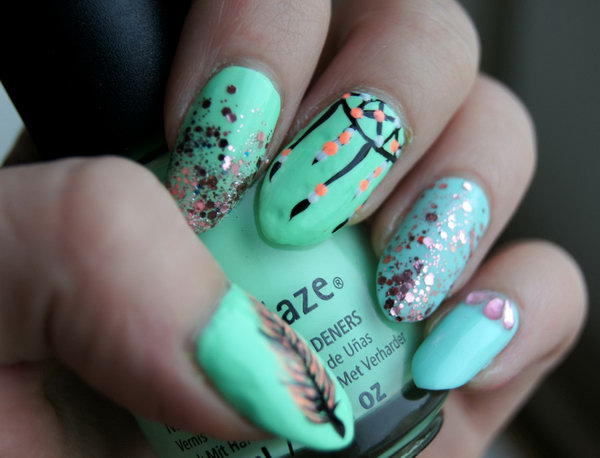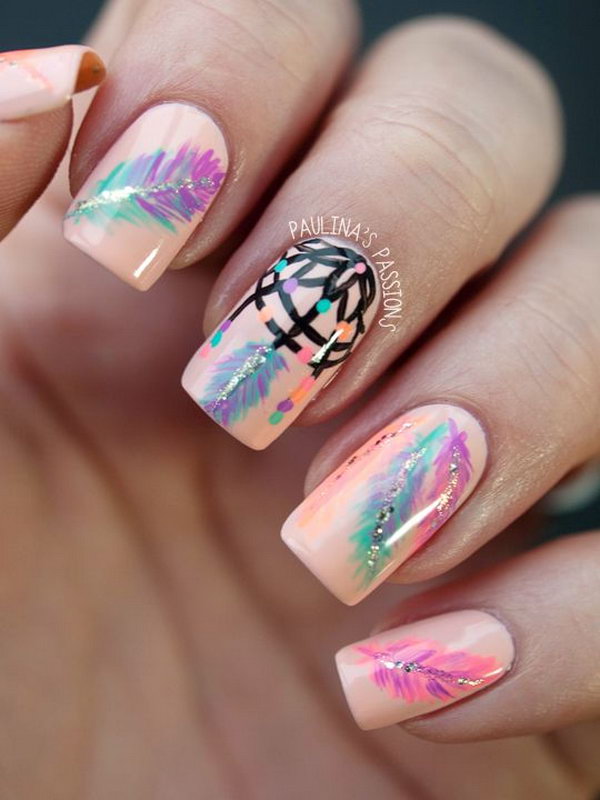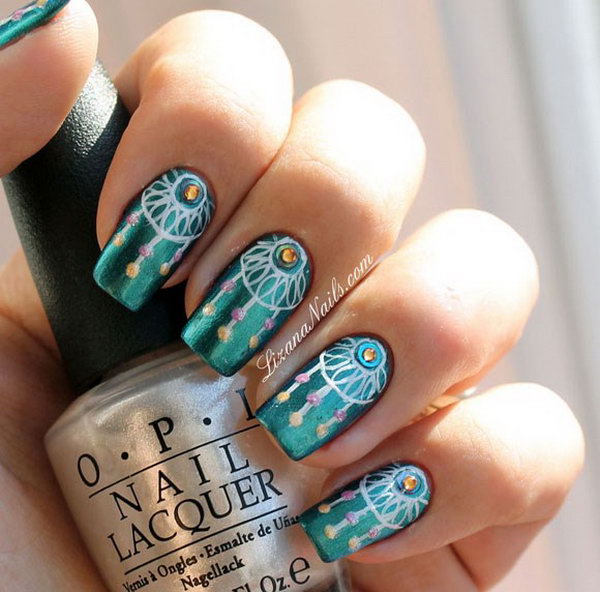 Usually colorfully presented, dreamcatcher nails are showcased with a variety of different feathers, inside webbing patterns, and jewelry shapes, which makes it a fun nail art design to add your own sense of creativity. Today we have rounded up some beautiful dreamcatcher nail designs for your inspiration. All of them are perfect for rocking on your day. Thank you for your reading and we hope you like these.