Fashionable DIY Clothes Ideas
DIY fashion is an easy way to save some money on new clothes by transforming an old shirt, pair of jeans, or even an old piece of fabric into a chic new outfit. It is one of the newest fads in clothing design. Take a look at these fashionable DIY clothes ideas, which inspire you to infuse personality into your clothes with creative additions. Most of these are very easy, in fact, a lot of them don't even require a needle or thread; just a few creative folds, knots and cuts can showcase your personal style.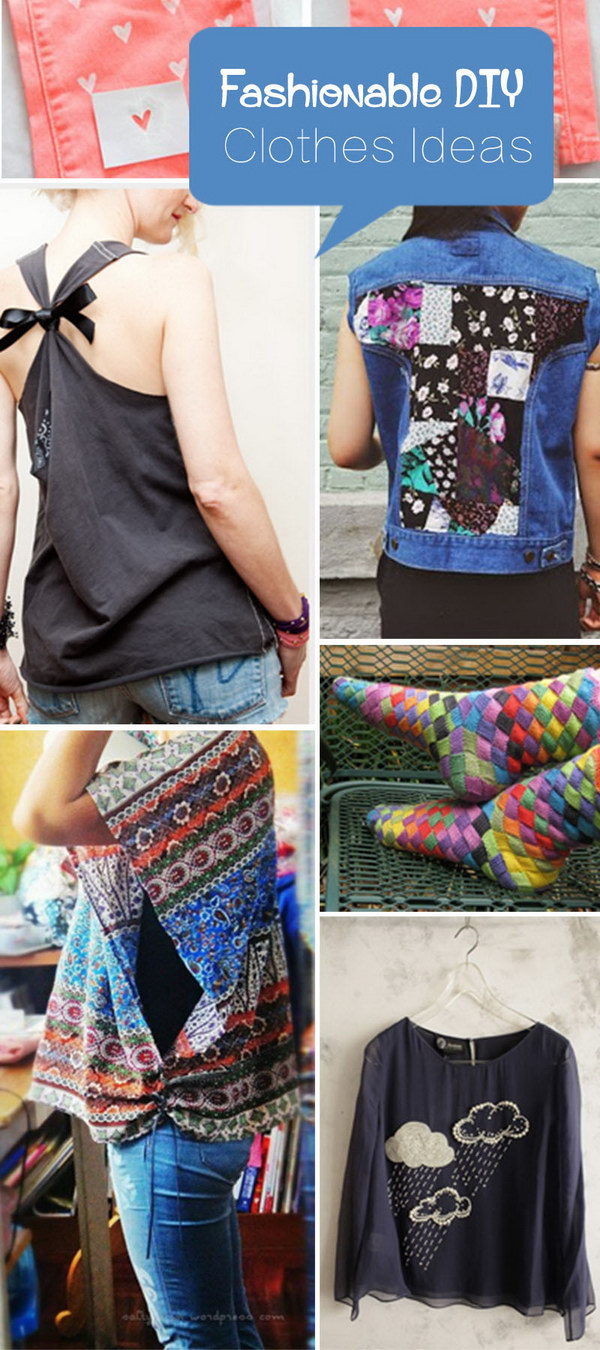 Decorate your fab clothes with personalized accessories and create a diy chic embellished jumper.
source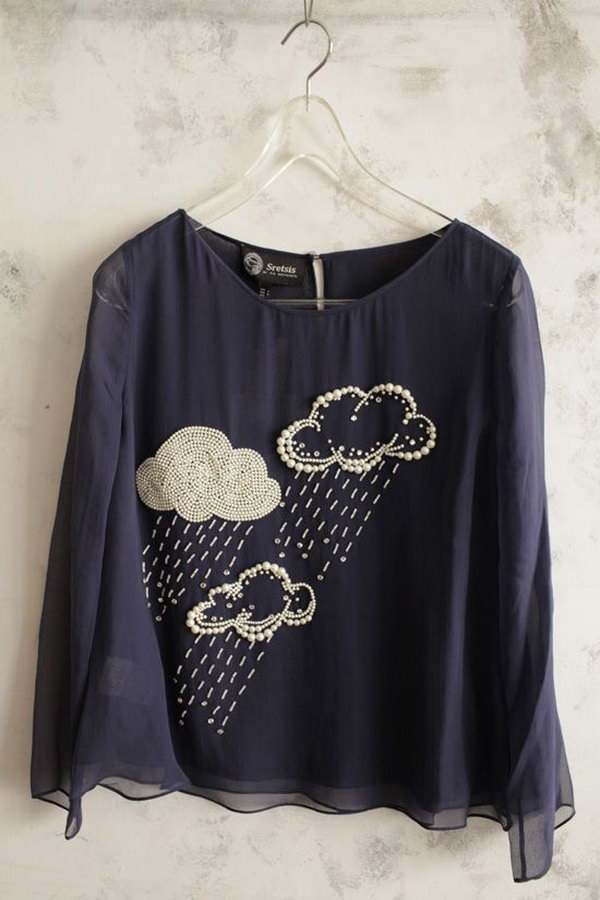 Fashionable clothes with pearl embroidery,
source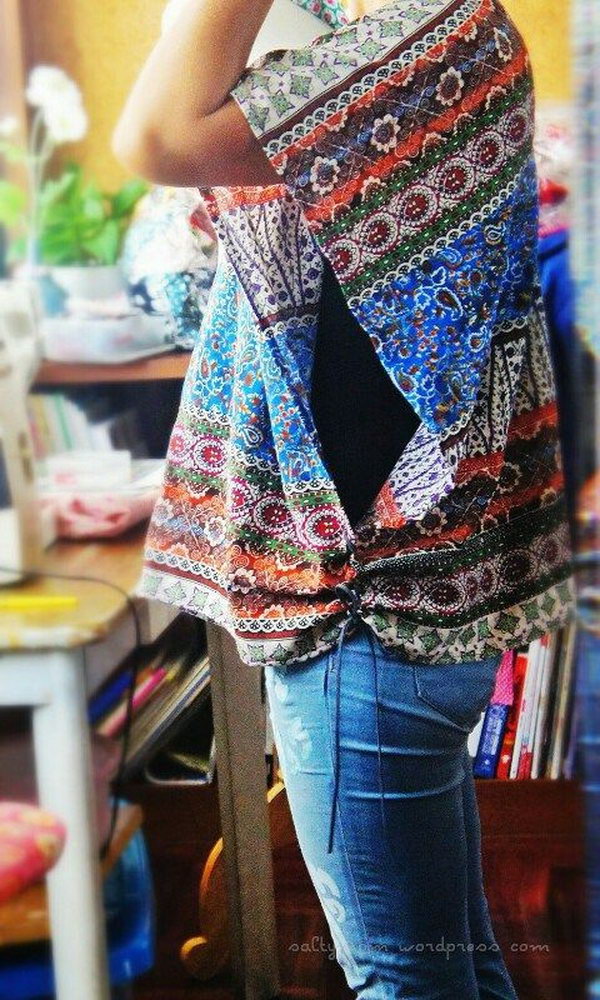 A simple and cool poncho made from fabrics,
source

Gem Embellished Sweatshirt,
source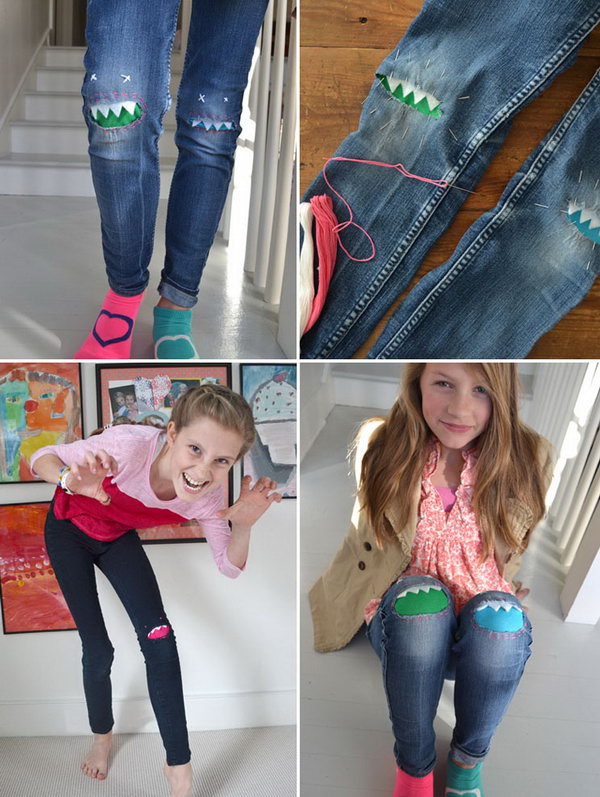 This craft saves clothes and kids love the fun patches too.
source
These rainbow knitted socks are so lovely and perfect for gifts.
source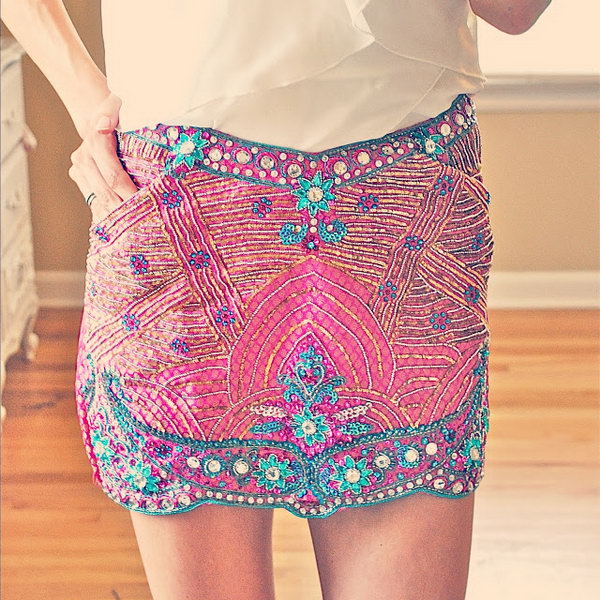 Indian Choli sewn convertible skirt,
source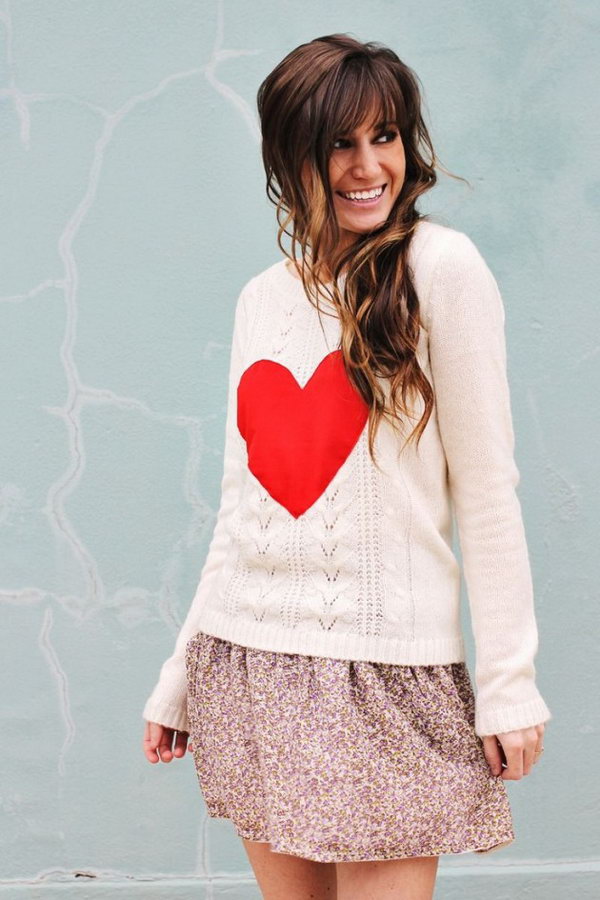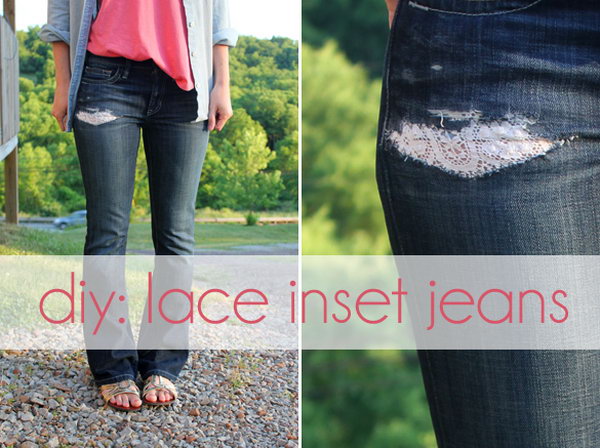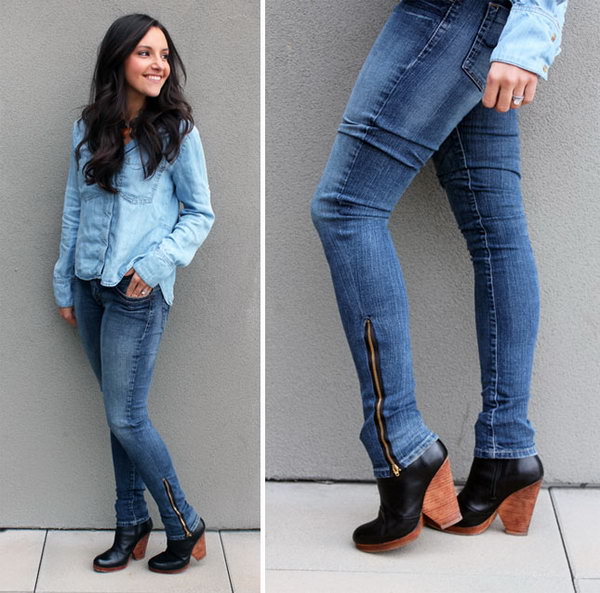 Turn Bootcut Jeans into Skinny Jeans,
source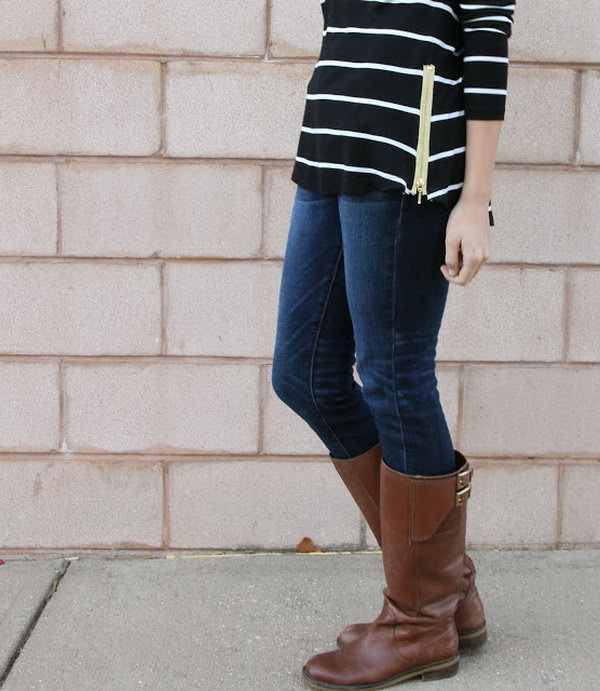 What a great way to add a slit to a top that's too tight at the bottom. It also adds personality so you can zip it up or down depending on your mood.
source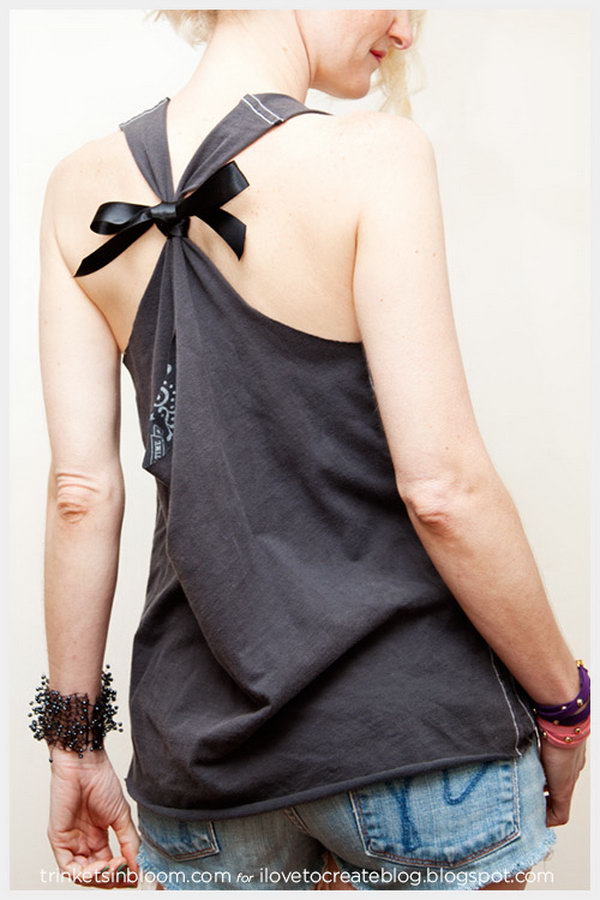 Turn an old t-shirt into a cute top for summer and keep them from ending up in the rag pile.
source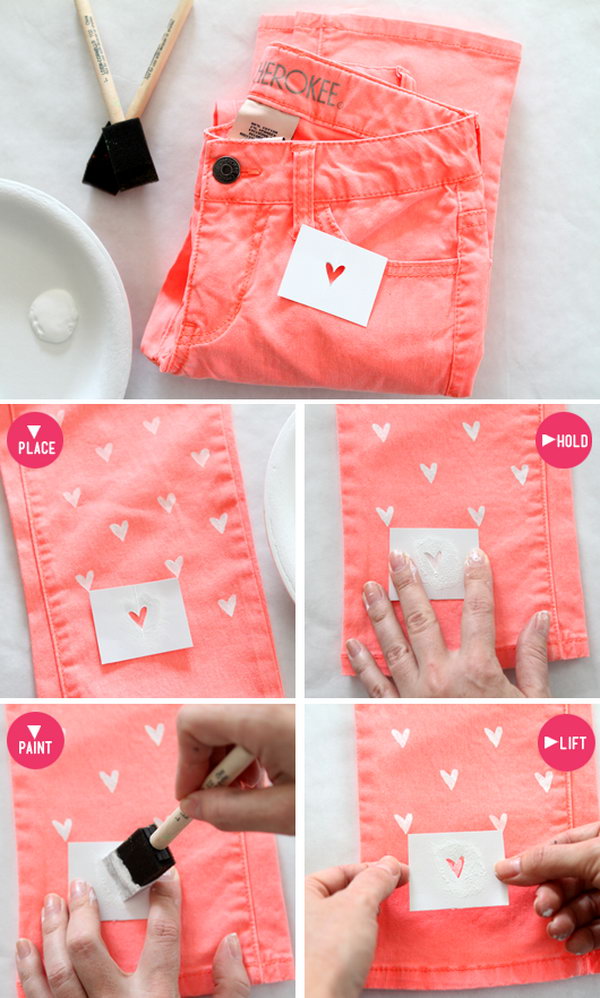 This diy heart painted jeans is great for Valentine's Day, but of course you could do this with any shape. source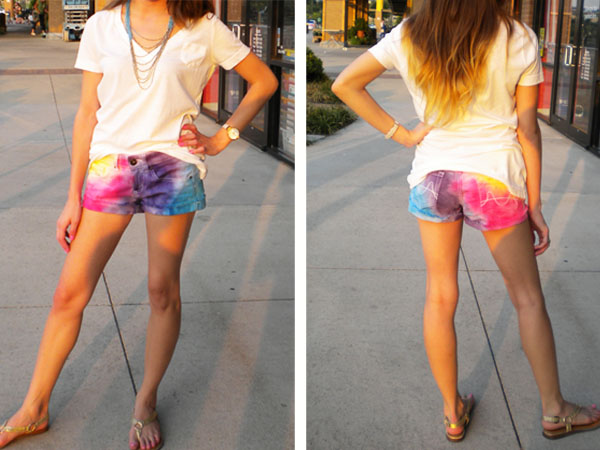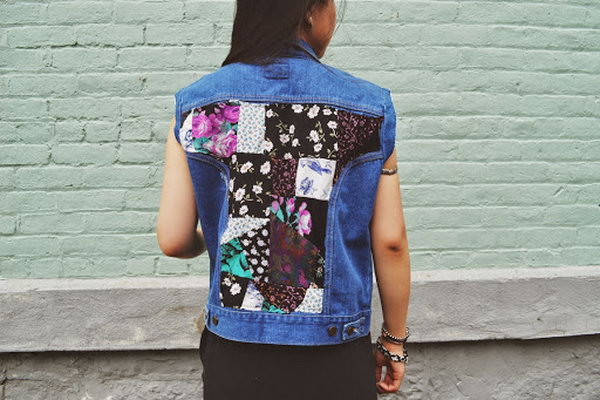 DIY Floral Patchwork Denim Vest, source

Add a shiny collar to your boring blouse with old CDs.
source