40+ DIY Father's Day Card Ideas and Tutorials for Kids
Father's day is coming up. Thinking of what gifts you should prepare with your child for their dad? Why not choose simple handmade cards from the children. A child's craft touches a father's heart. And it's something to cherish for years to come. If you're looking for good ideas of cards handmade by kids in honor of this father's day. Please check out this post. There're more than 40 creative and cute cards that kids can make for a fun and unique gift for dad. And click the urls to see tips and instructions to make Father's Day cards yourself.
You can make dad the most awesome paperweight that shows him that "he is the vest daddy" and is great. You can also make a animated father's day dragon card. It's really awesome. You can bet nothing is cuter than a card with kids' small handprints. As handprints are precious reminders of how small our kids are — and how fast they grow! PS3 controller card is perfect for all the dads that are game lovers. What perfect way to celebrate than with some little monster hug cards as the monsters' hands are cut out of the kids' hands. Hope you all have a great Fathers Day!
Hand Print Father's Day Card with a Fabric Necktie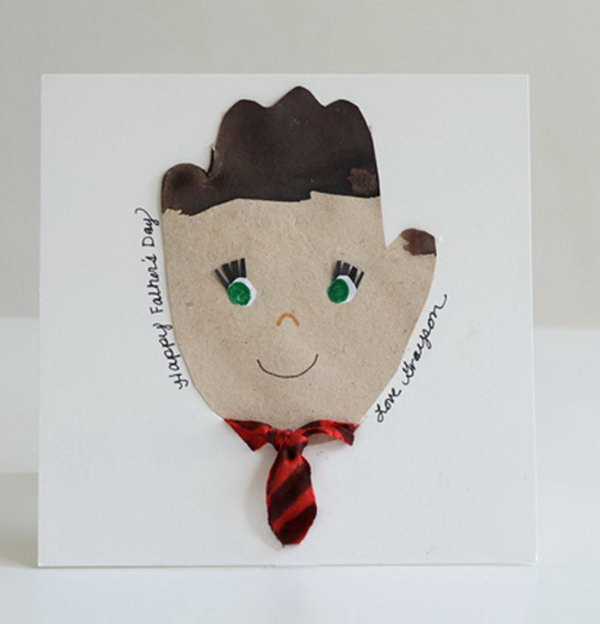 Adorable kid friendly craft that is easy to feature. Trace the kid's hand with his fingers held tightly together onto craft paper. Then cut out handprint. Decorate the handprint and attached to card.source
A Fishing Card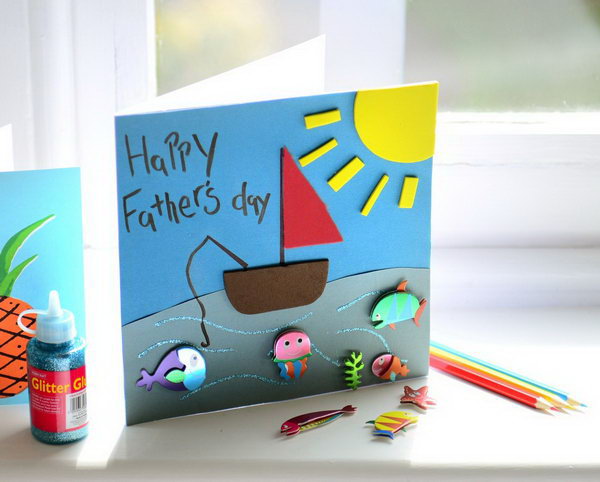 HandPrint Yoda Best Dad Card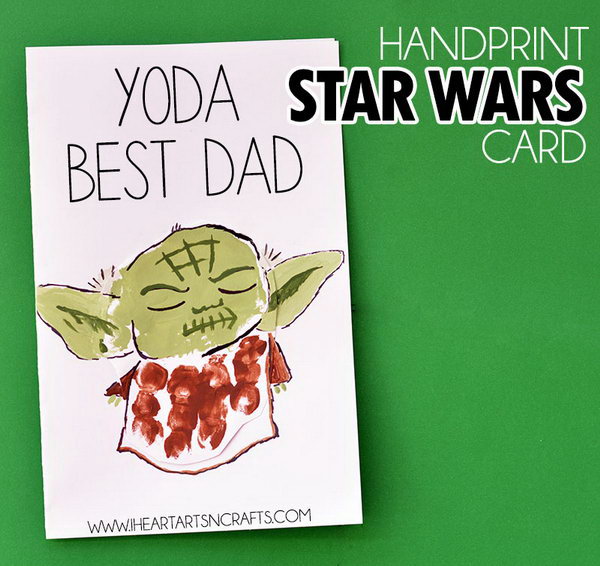 DIY Animated Father's Day Dragon Card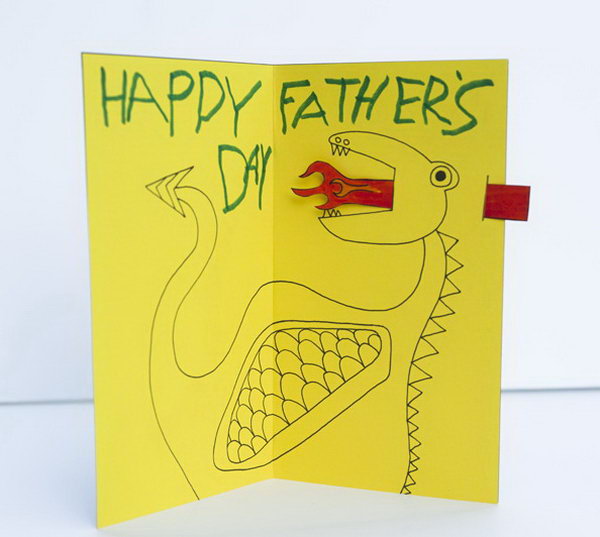 PS3 Controller Card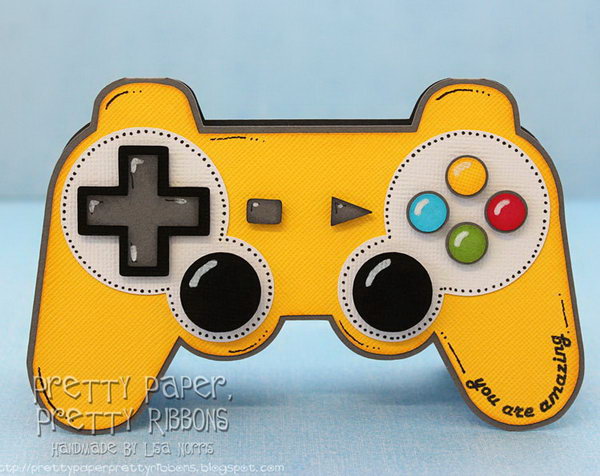 I'm Hooked on Daddy Card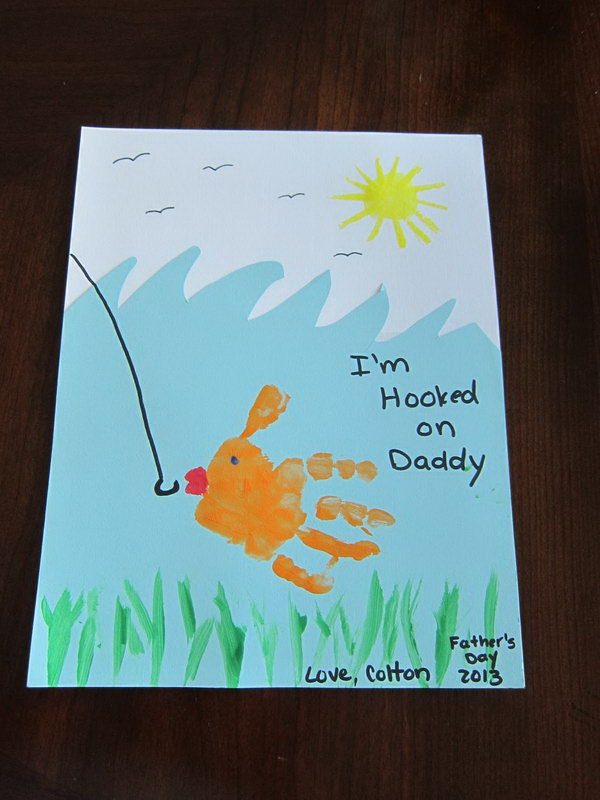 Fishing You a Happy Father's Day Card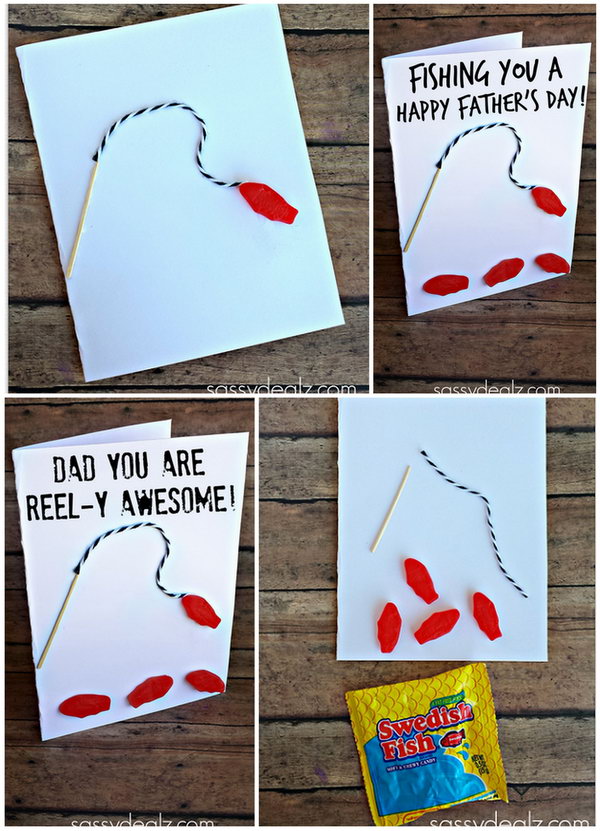 DIY "You're one in a million , Dad" Father's Day Card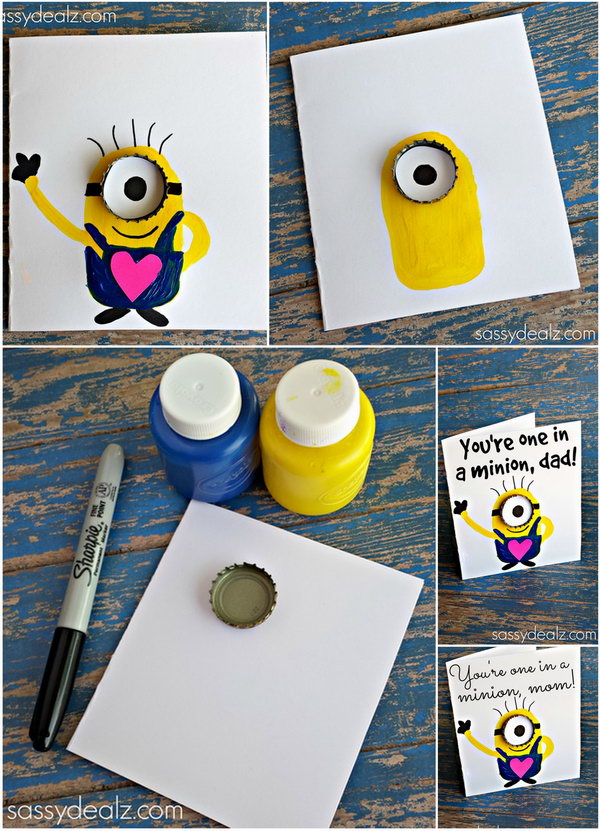 "You're the Vest" Father's Day Card Idea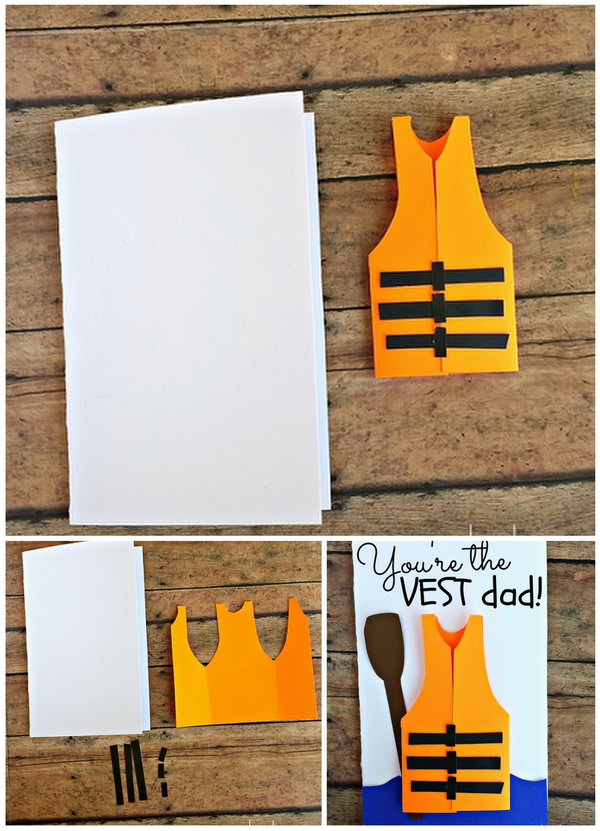 Handprint Golfer Father's Day Card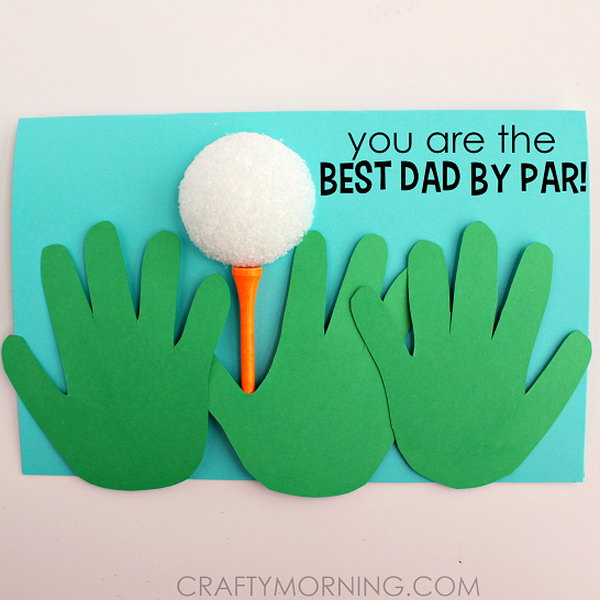 Fin-Tastic Fishy Father's Day Card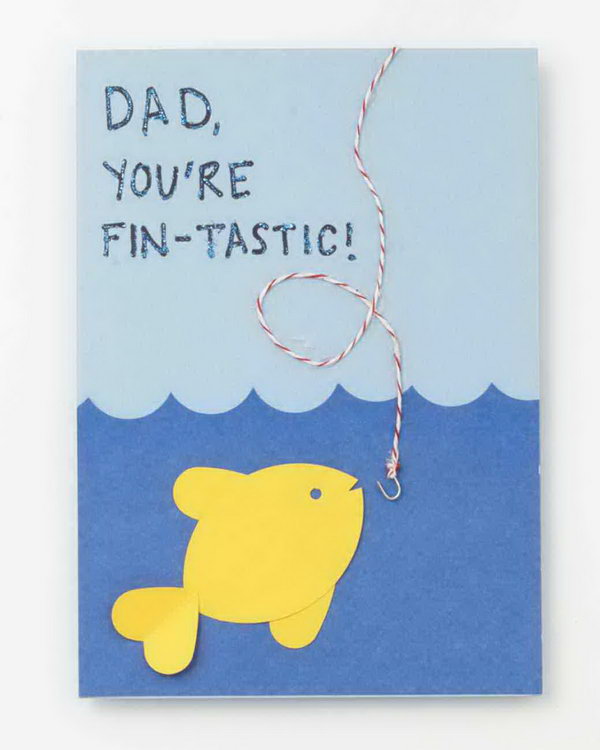 To create a cute underwater scene, collage brightly colored paper and craft foam sheets together, and add embellishments such as glitter glue, small piece of wire , a paper clip , googly eyes, and other goodies. See the tutorial here
Kid's Handprint Father's Day Card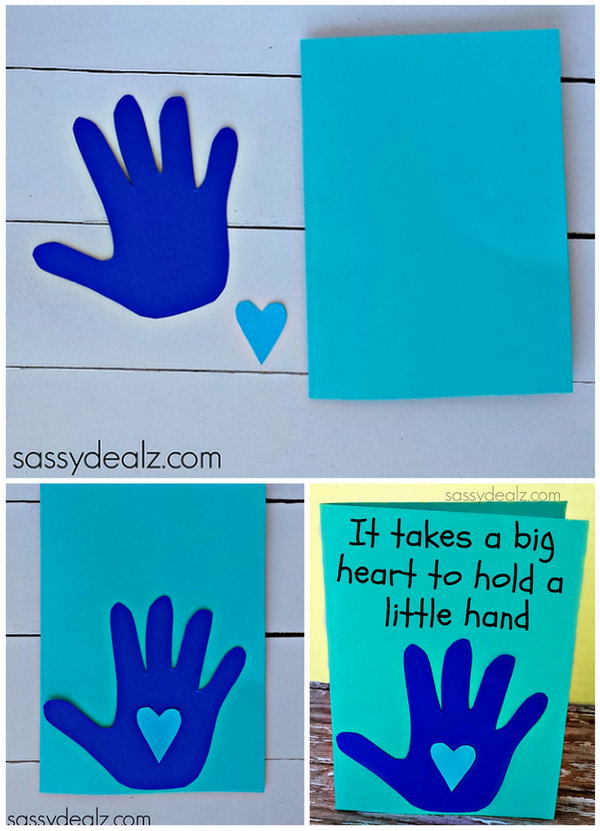 "I love you berry much" Fingerprint Card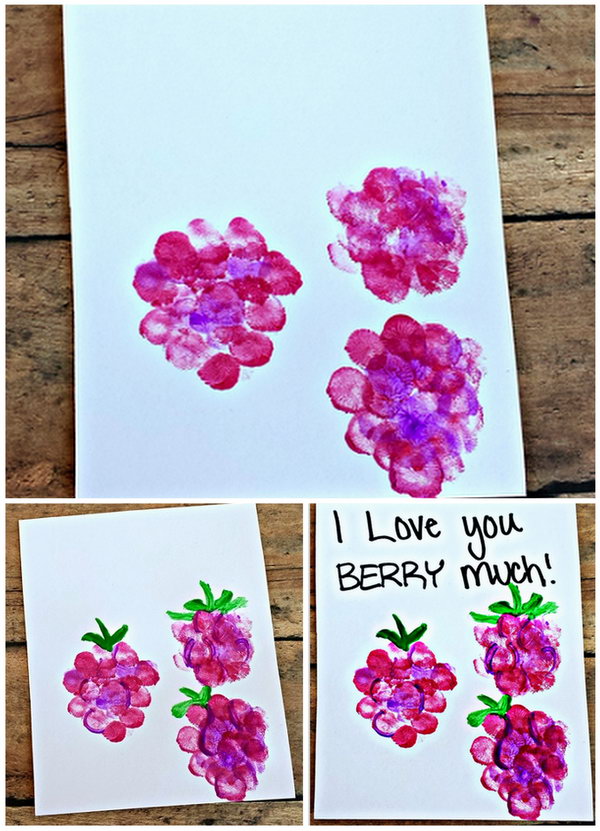 Cute DIY Handprint Crab Card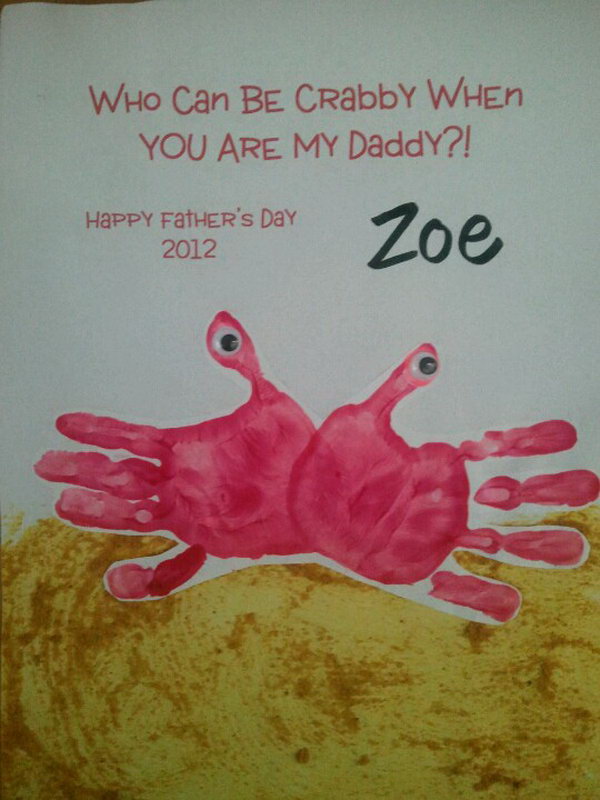 DIY My Dad is King of the Grill Card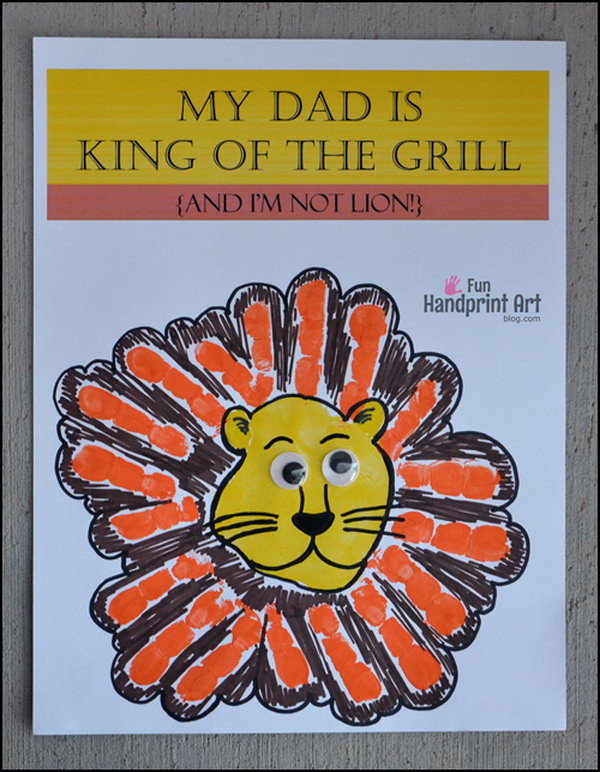 Hooked on PAPA Father's Day Card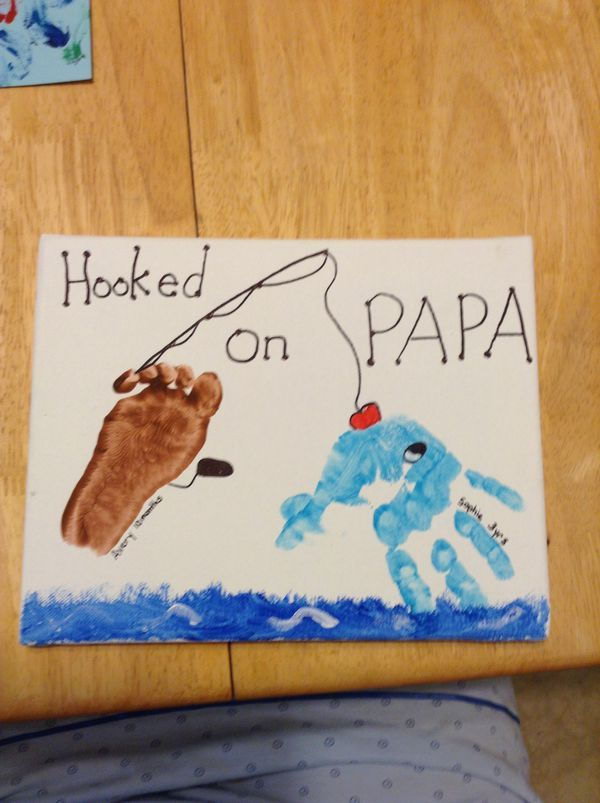 Make a brown footprint with the toes pointed up and make a blue handprint with the fingers pointed down. Draw the fish lips, eye, wire and the water background. Then finish the craft by writing the words hooked on papa.source
Superhero Handprint Card
Hand Trace Card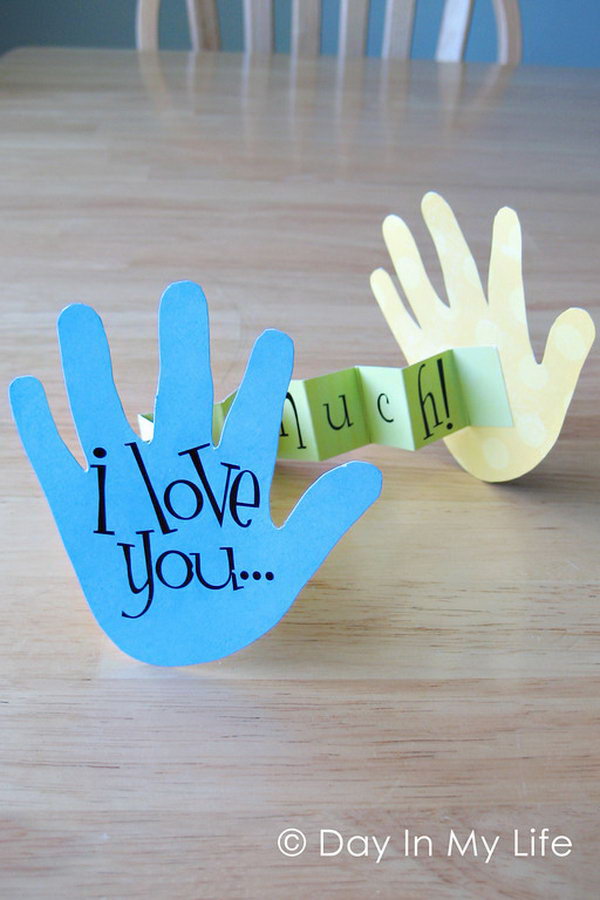 Hand-Painted Number 1 # Father's Day Card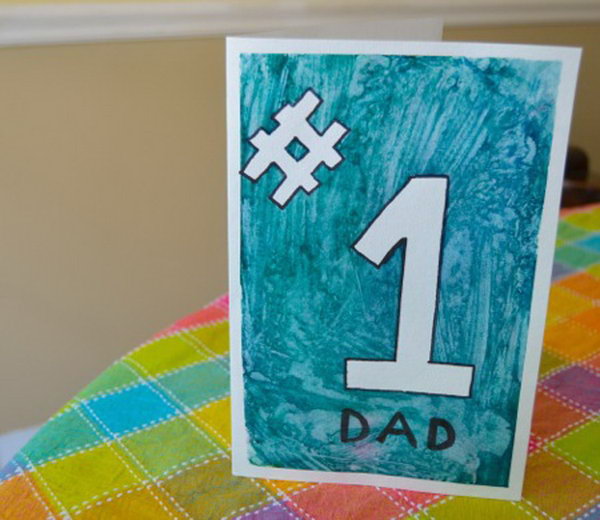 Simply use masking tape to feature this super cute card. Even the littlest crafters can make this hand-painted keepsake card. See the tutorial.source
Happy Father's Day to All the Hardworking Dads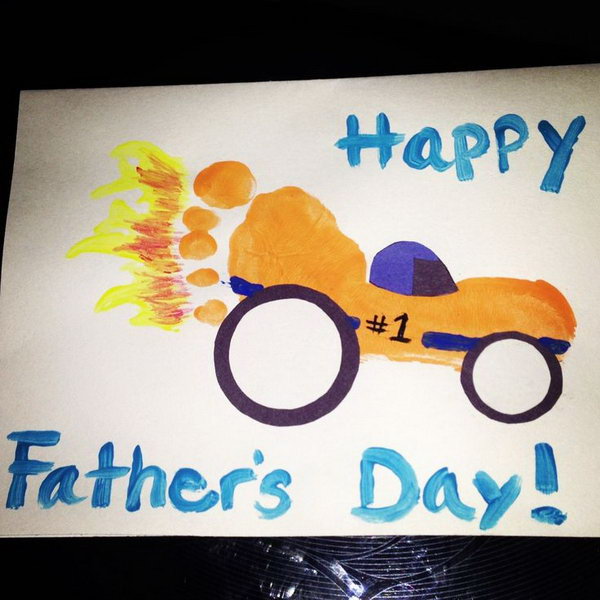 DIY "For a Dad Who's out of This World!" Father's Day Card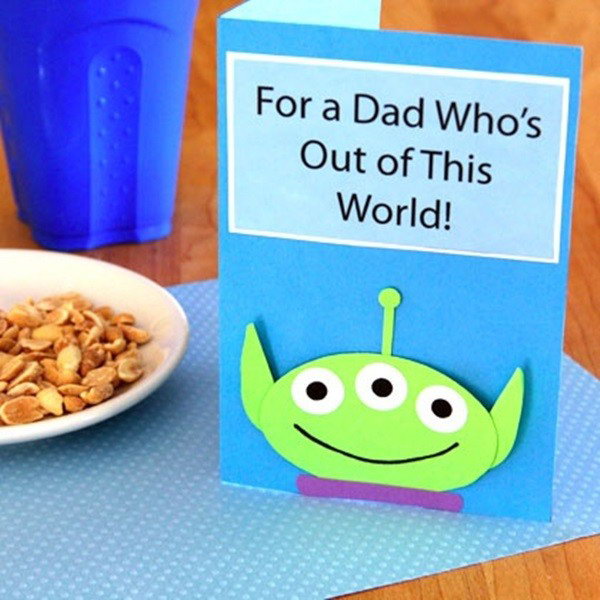 Handprint Little Monster Father's Day Card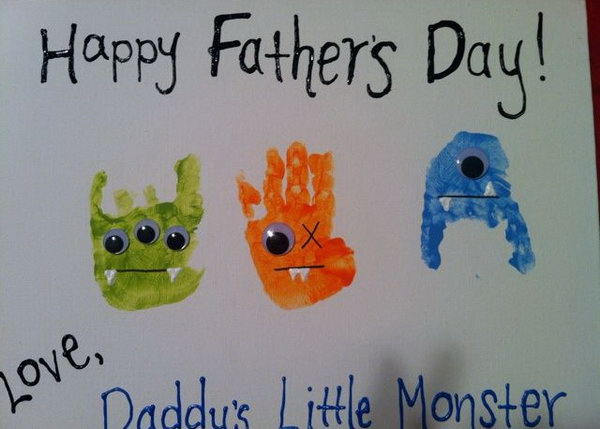 Fathers Day Monster Hand Card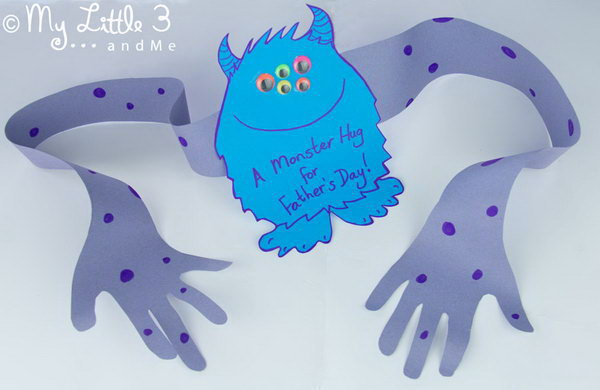 My Dad is King of the Grill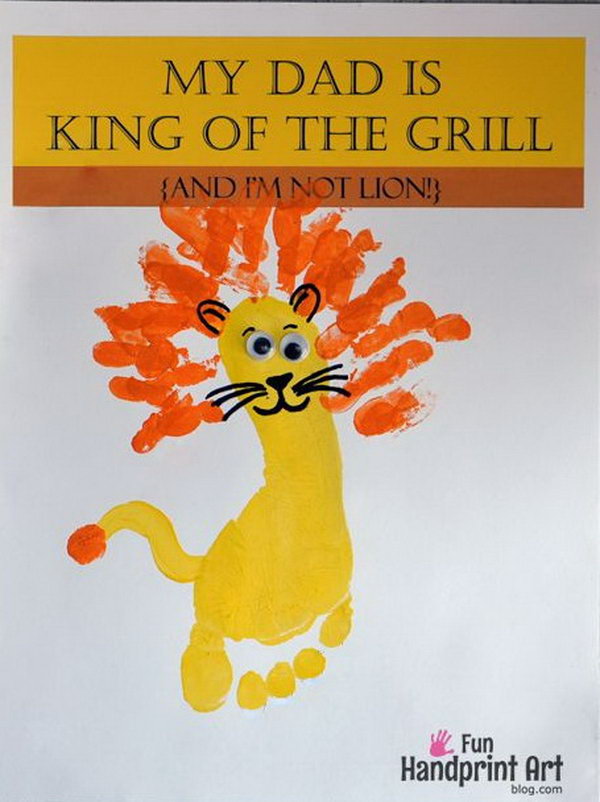 You're Grrr-eat Footprint Card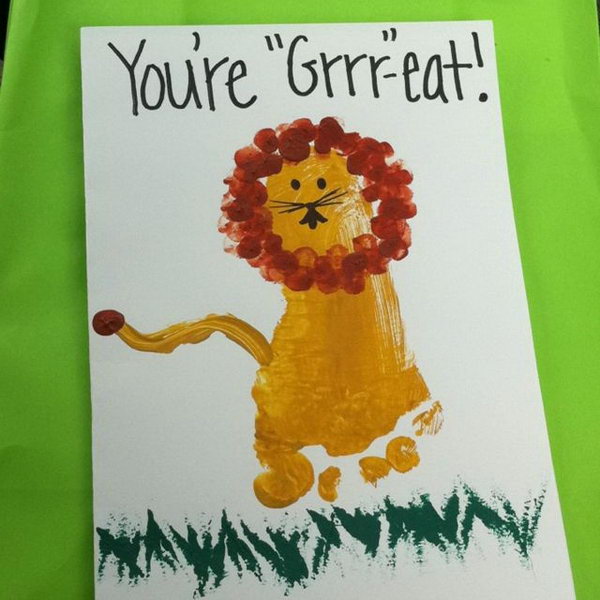 Fishing You a Happy Father's Day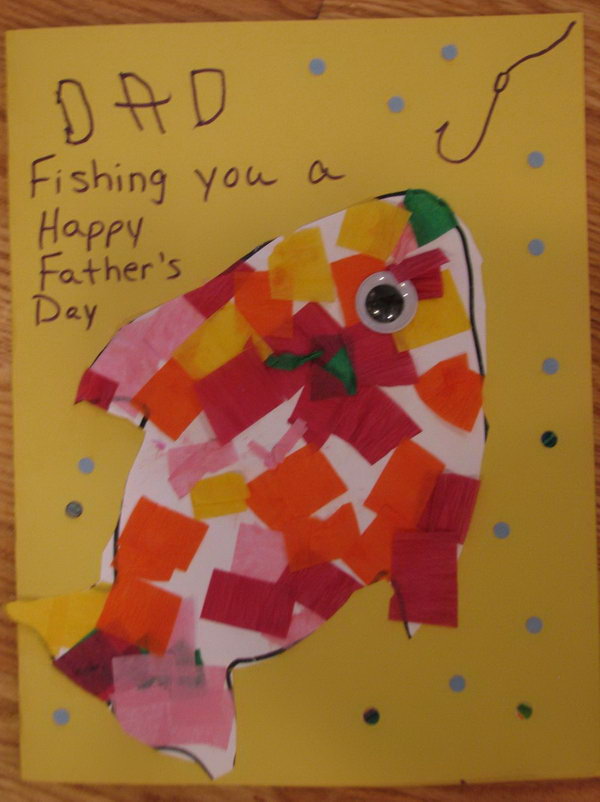 Dollar Bill Origami T-Shirt Father's Day Card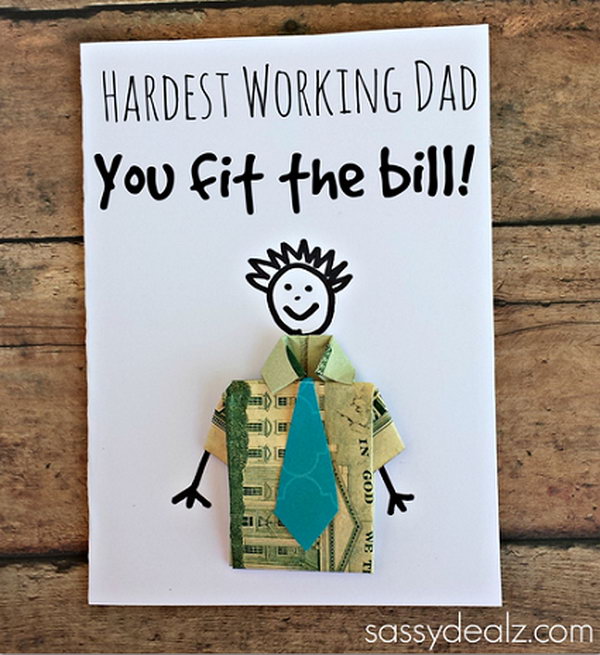 Fish Handprint Father's Day Craft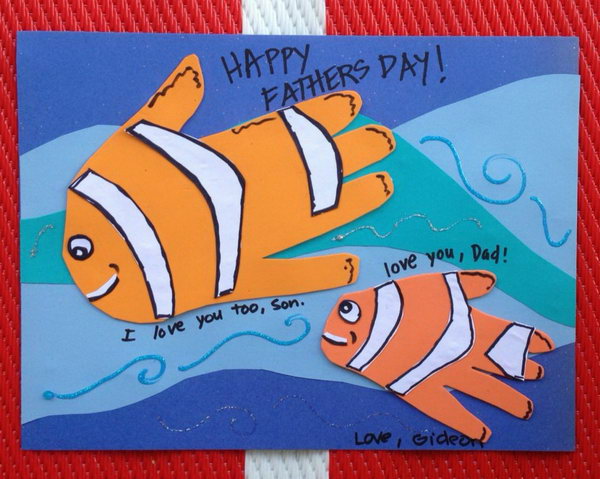 Stay Cool Popsicle Father's Day Card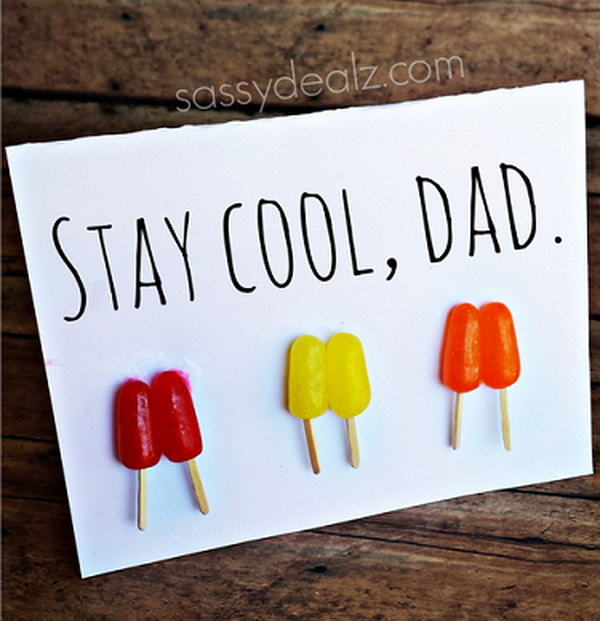 DIY Footprint Tractor Father's Card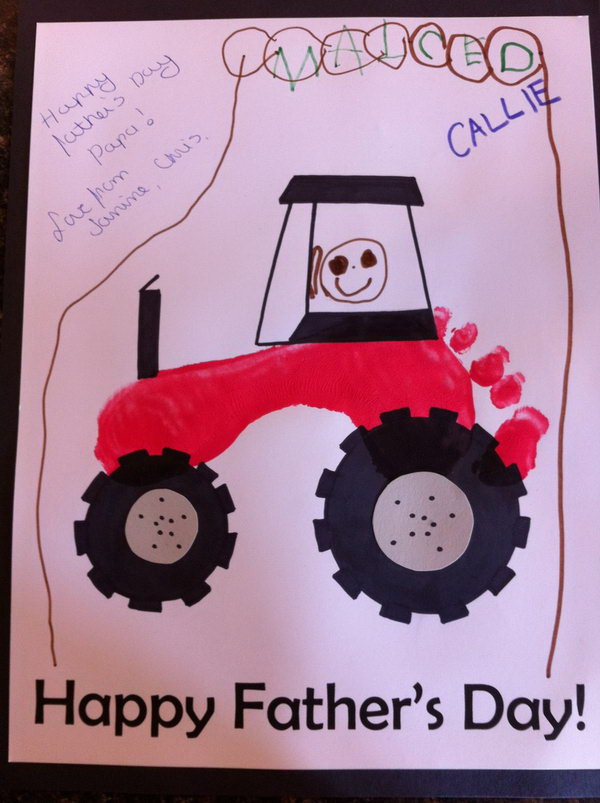 Red Heart with Mustache Father's Day Card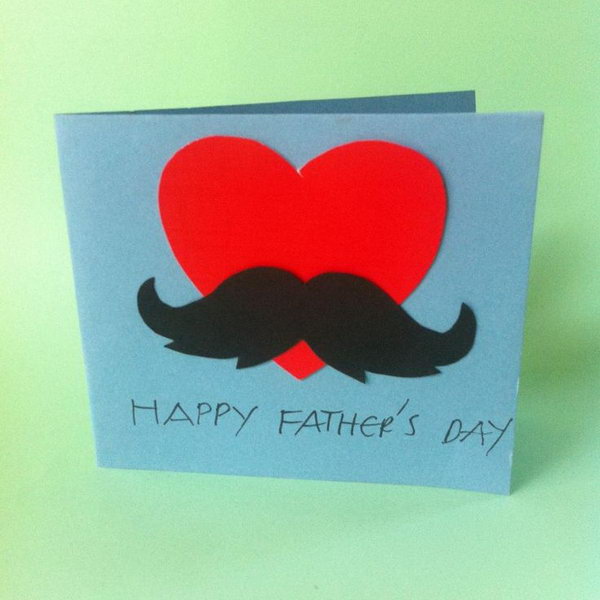 Simple but still very lovely Father's Day card idea for kids to make for Dad on his special day. Show him how much you love him with a handmade card with a big mustached heart.source
DIY Easy Heart Happy Father's Day Card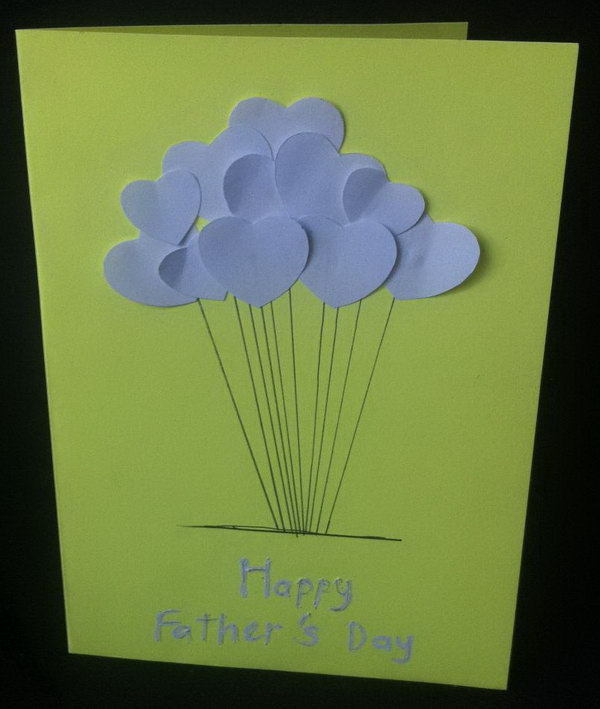 This is an easy but sweet father's day craft for kids to make for dad. I love the idea filling the card with hearts. See the tutorial heresource
DIY Sunshine Father's Day Card Craft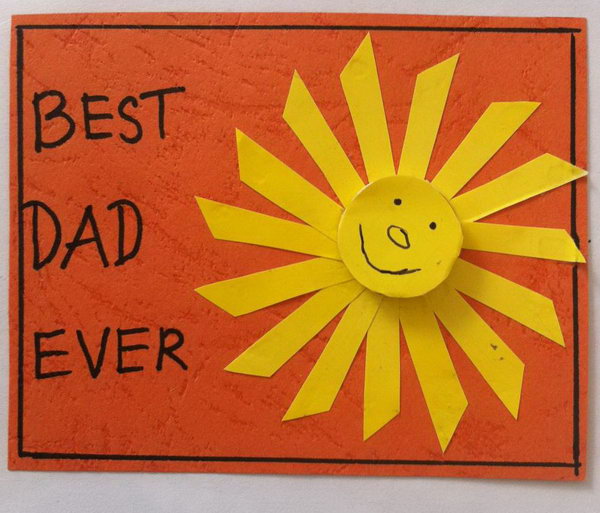 What a cute and easy card idea kids can make for father's day, mother's day or any day. See the how to here
Bow Tie pasta Father's Day Card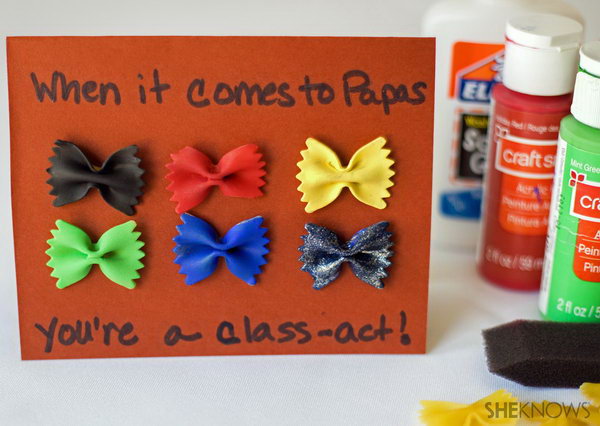 Google Search Father's Day Card
Cute DIY Frog Shaped Card Double as Mouse Pad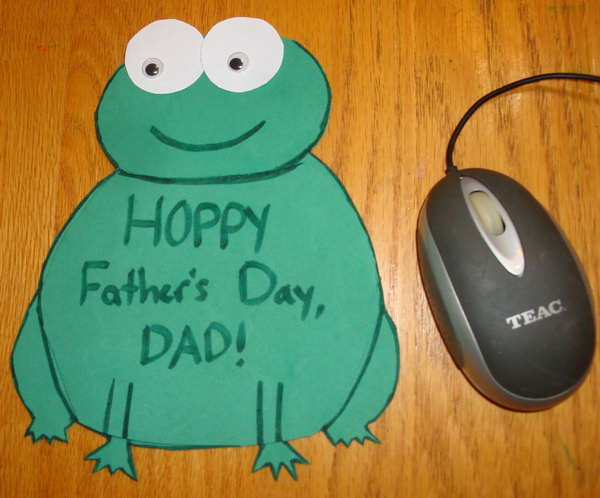 A fun father's day card idea which can be double as a mouse pad. You Dad can use it everyday. Great and useful. source
Origami Dad You're Like a Dinosaur Father's Day Card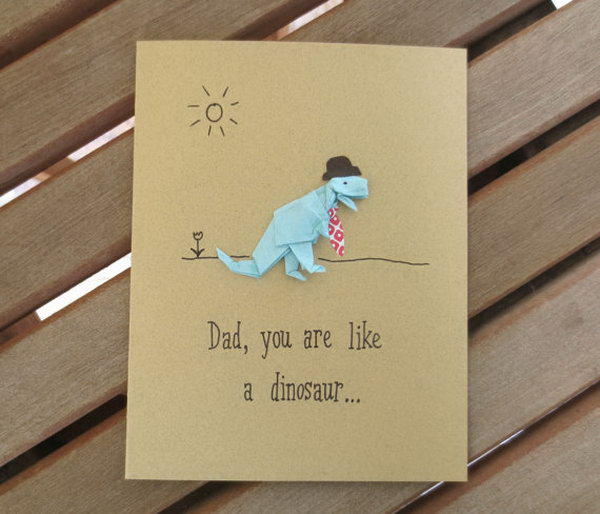 Handprint Happy Father's Day Card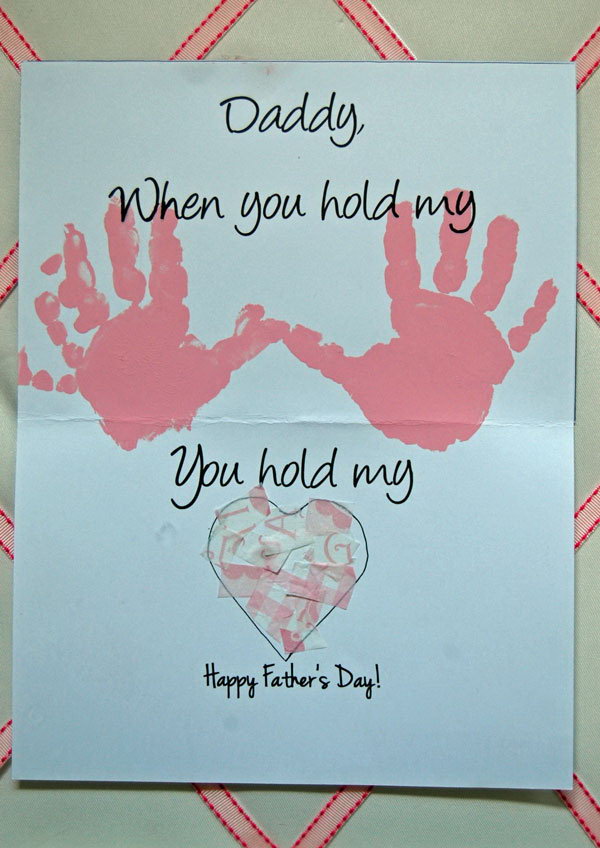 Celebrate Dad with this sweet little daddy-daughter Father's Day card craft which is very simple to make, so it's great for even a last-minute project!source
A Baby Sign Language Father's Day Card
Fun DIY Spinner Card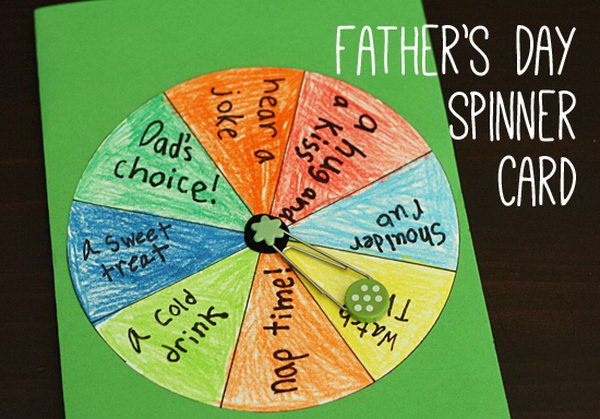 M&M's Bow Tie Father's Day Card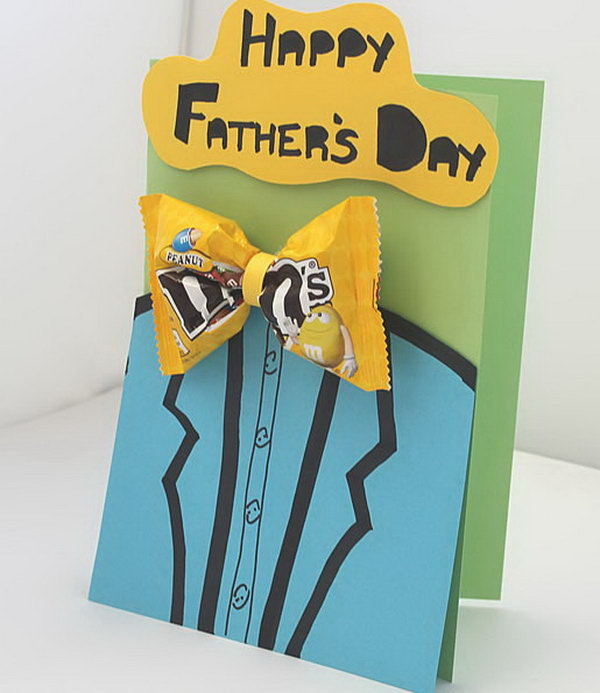 This colorful and impressive father's day card with a M&M's necktie on it that said "Happy Father's Day" is very easy to make with children. Please see the detailed tutorial here.