Free E-Commerce Shopping Cart: Ubercart Drupal Module
Ubercart is an free and open source e-commerce shopping cart that fully integrates your online store with Drupal, the leading open source content management system. This is a killer combination for anyone looking to build a community around a product, sell access to premium content, offer paid file downloads, and much much more.
Ubercart is PayPal certified and integrates PayPal Website Payments Standard, Website Payments Pro, and Express Checkout. Drupal themes and add-on modules can provide more functionality for your webiste.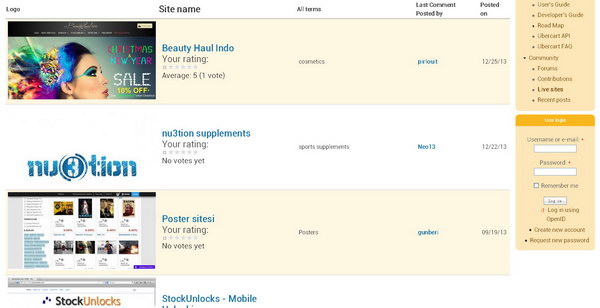 View Demo Download