20+ Glitter 4th of July Nail Art Ideas & Tutorials
For American beauties, holidays are always a great excuse to get even more pretty with our outfits, makeups, accessories and nails. And the 4th of July nails are going to steal the show. While drawing simple American flag inspired stripes and stars is the easiest way to show off your American spirit, giving in the fly of fantasy and injecting a bit of originality can surely guarantee a successful outcome.
Today we've rounded up some festive glitter nail art designs. All of them are in the red, white and blue patriotic color scheme but go the extra mile with a touch of glitter, rhinestones, sequins, and some nails stamps.
We hope you like these, and thanks for checking them out!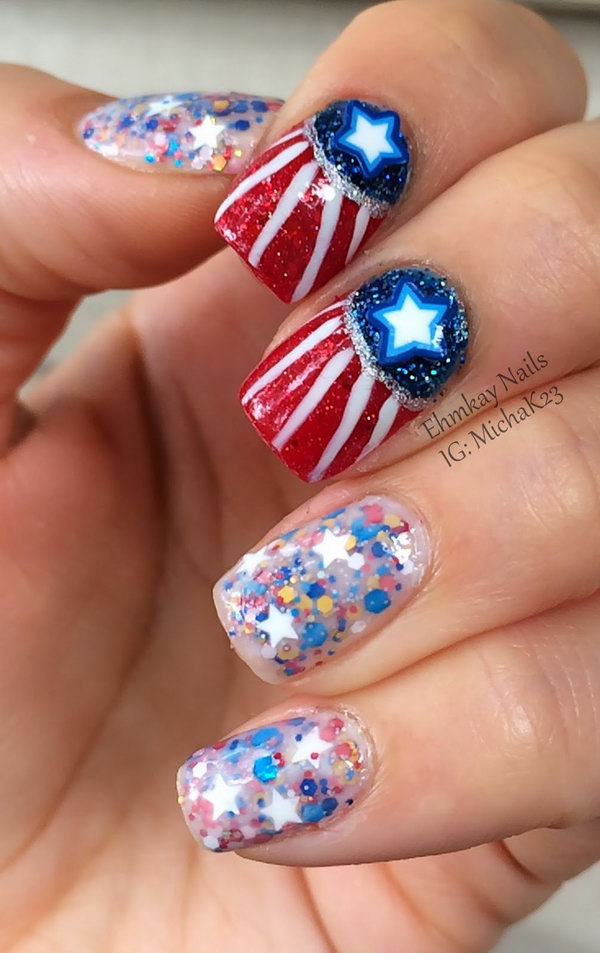 4th of July Glitter Gradient Nails: This nail design is a funky take on stars and stripes-inspired nails. The different glitters add more character. With the clever galaxy nails set, you can create a great 4th of July nails look that is beautiful and unique, but totally shows some love on the Fourth of July.source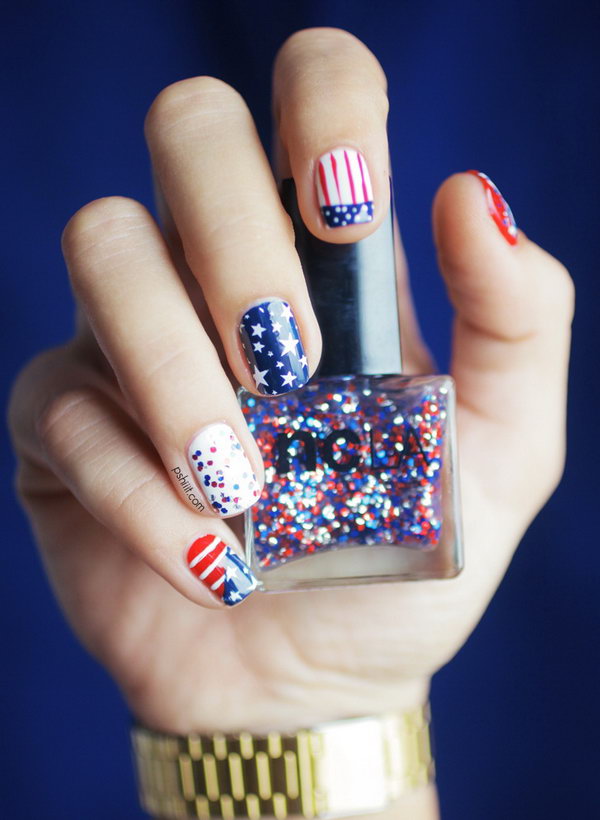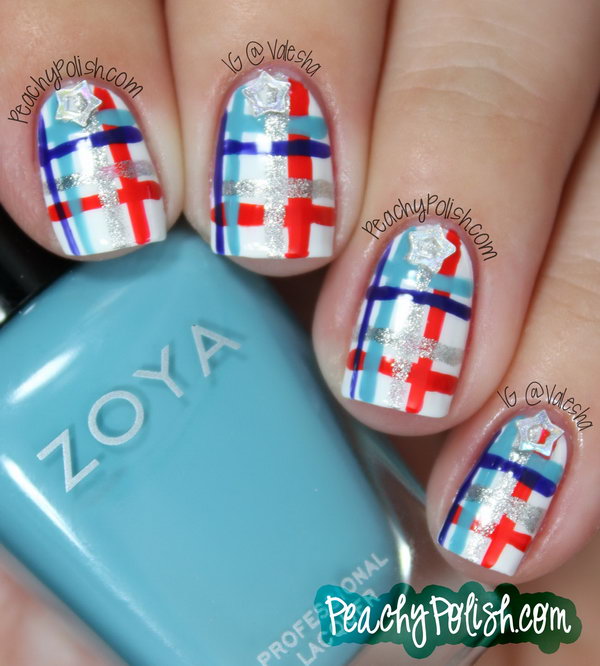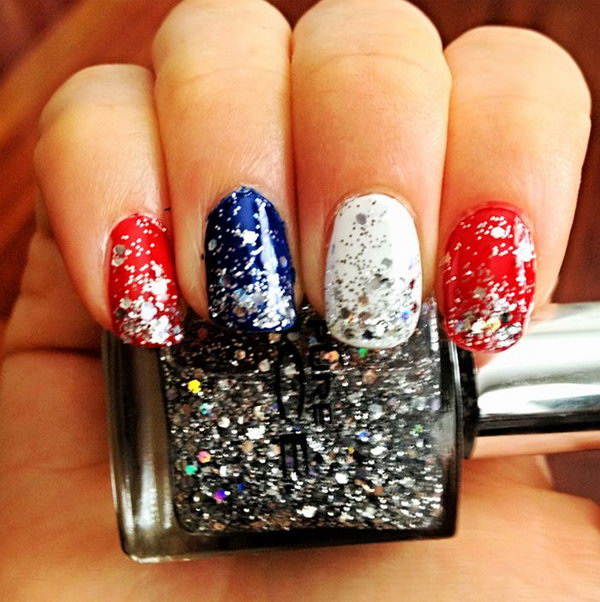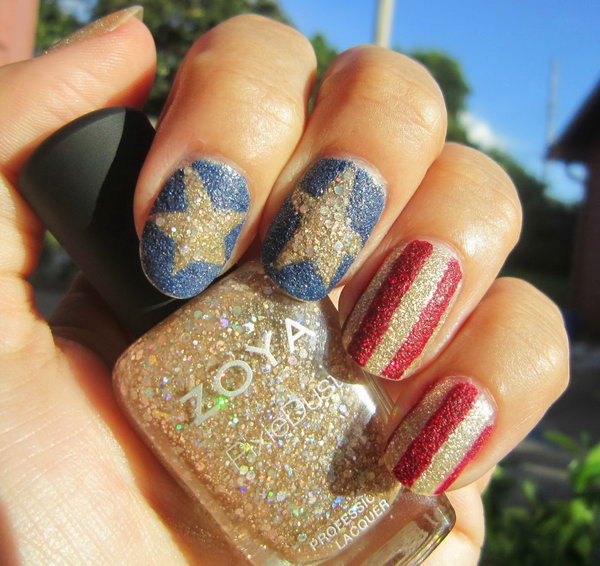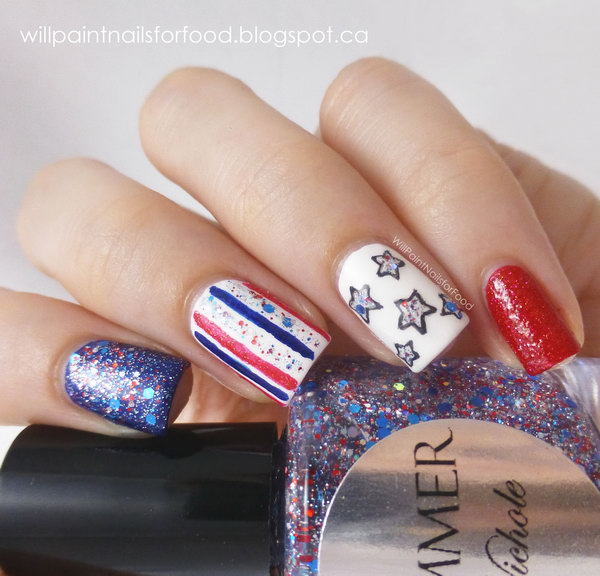 4th of July Glitter America Nail Art: Every single detail of this great nail is impressive. What gives this nail art a festive looking is the color scheme, the adding of some glitter polish, rhinestones. And I especially love the stars. Check out the tutorial here.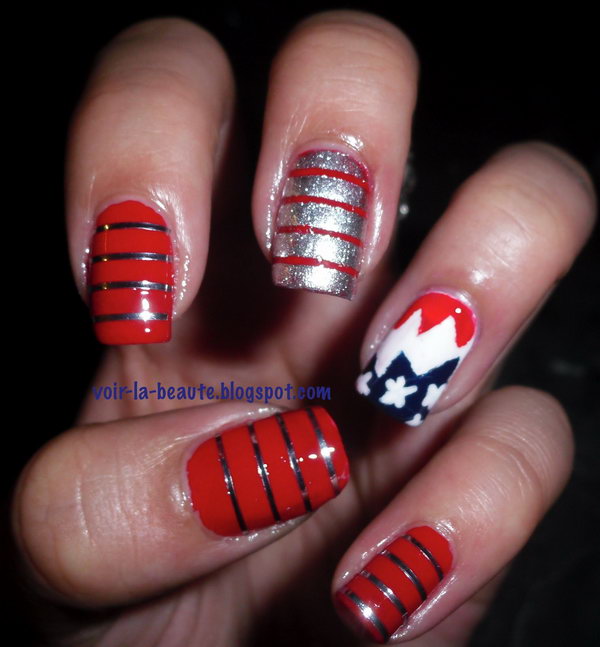 Patriotic Glitter Nail Design Accented with Sparkle Stripes: If you feel like this patriotic tape manicure, please head over to see the tutorial here.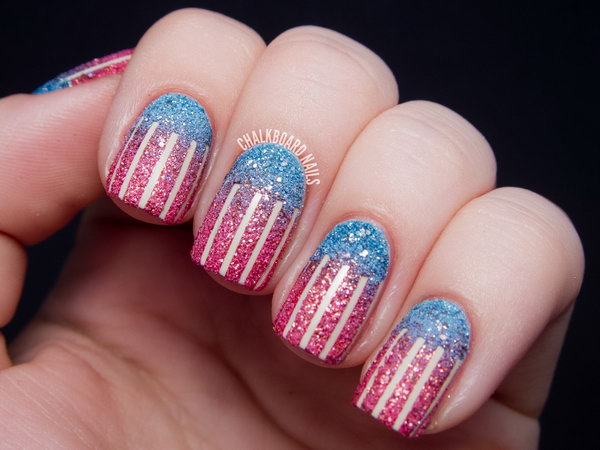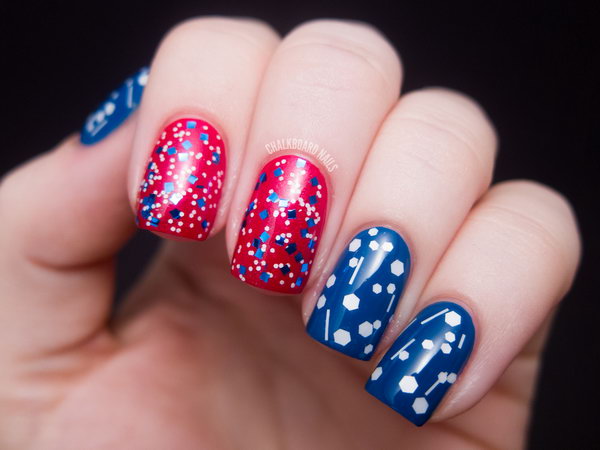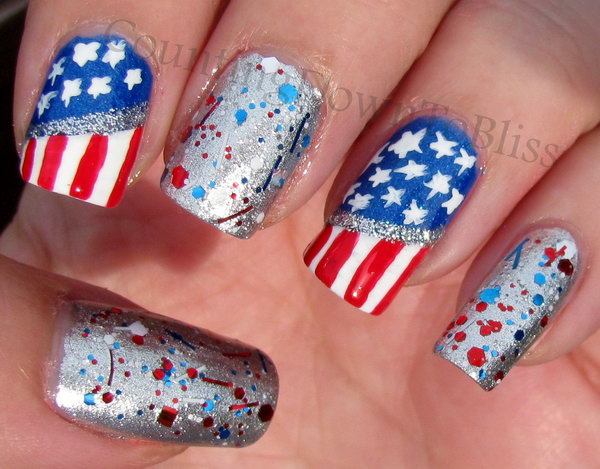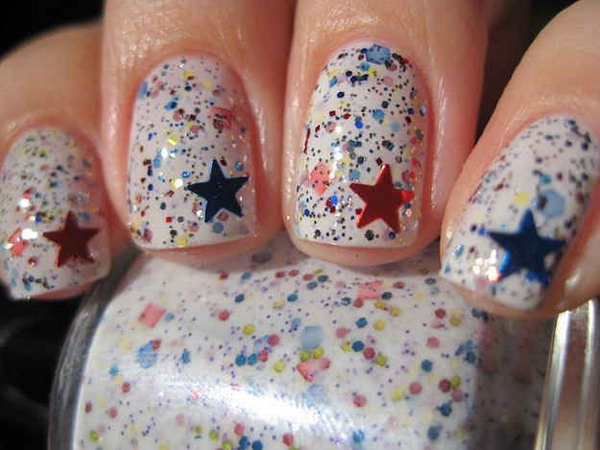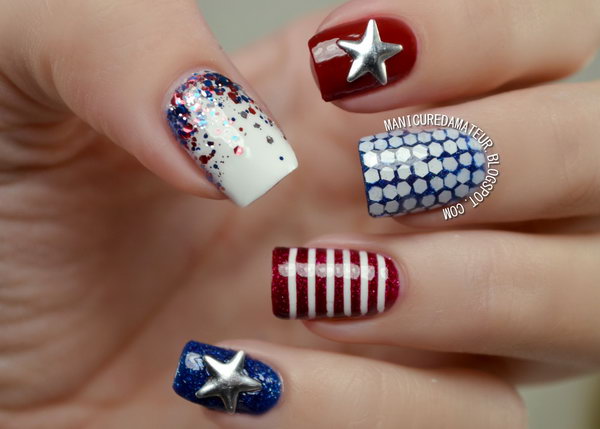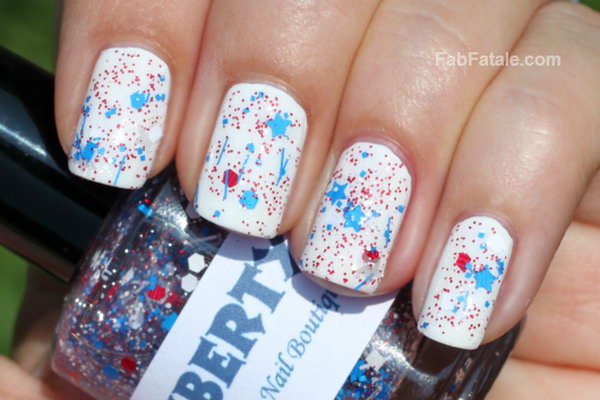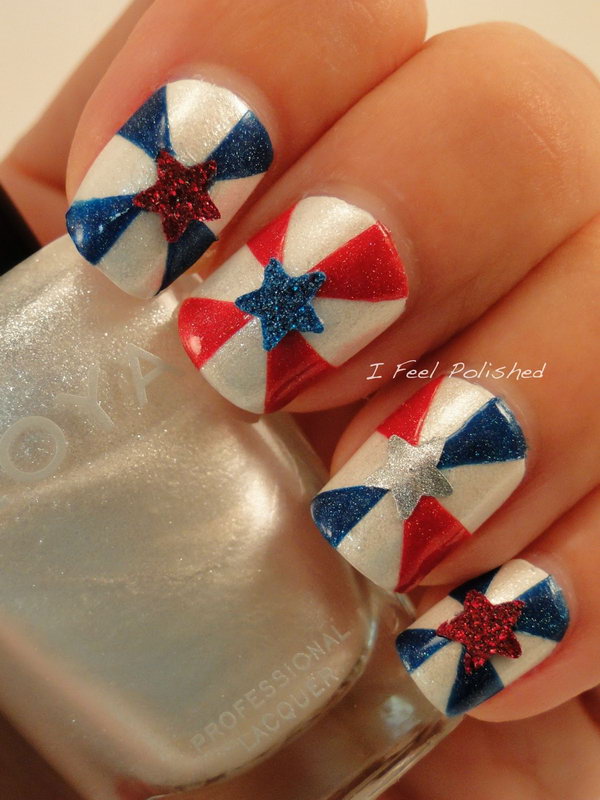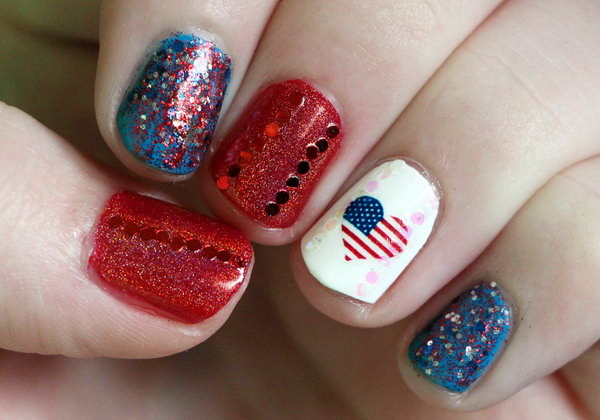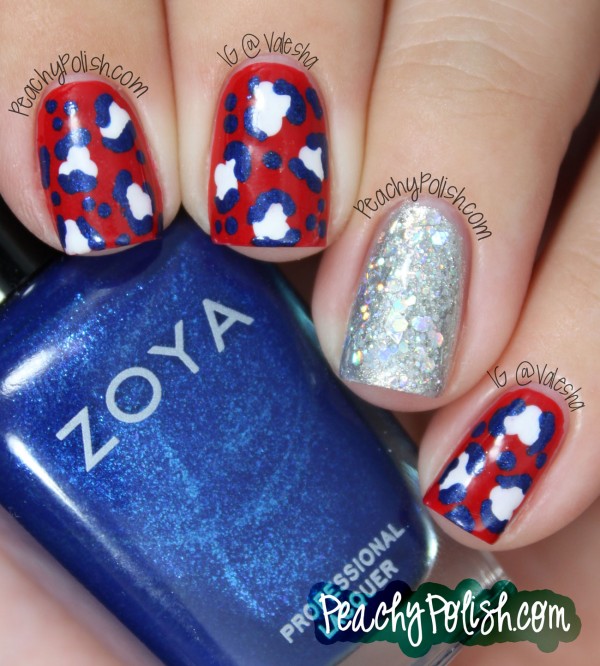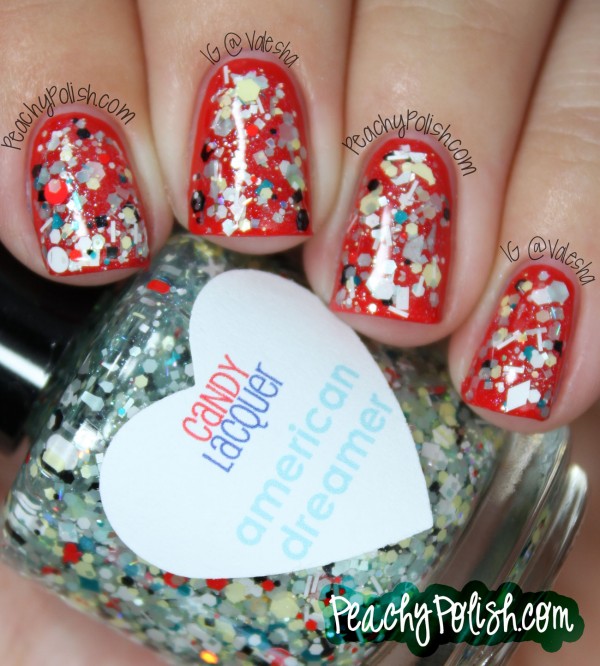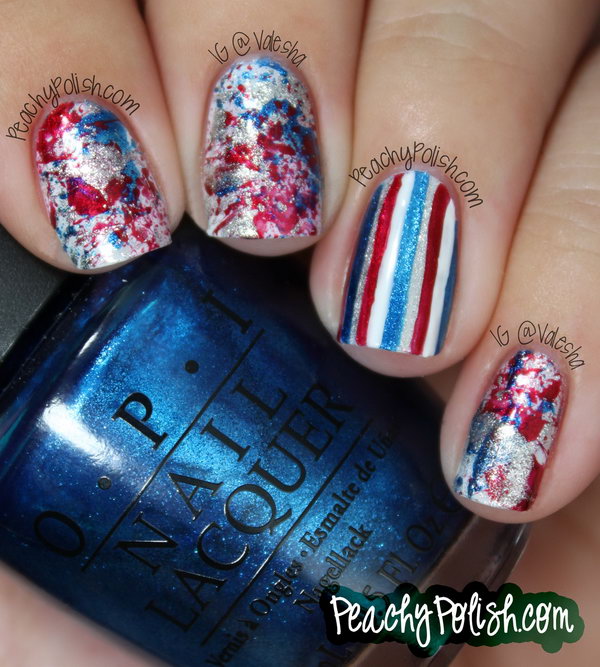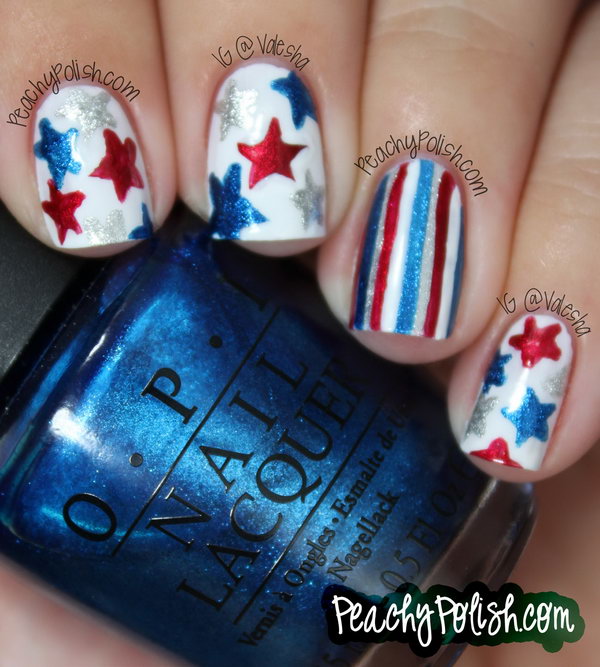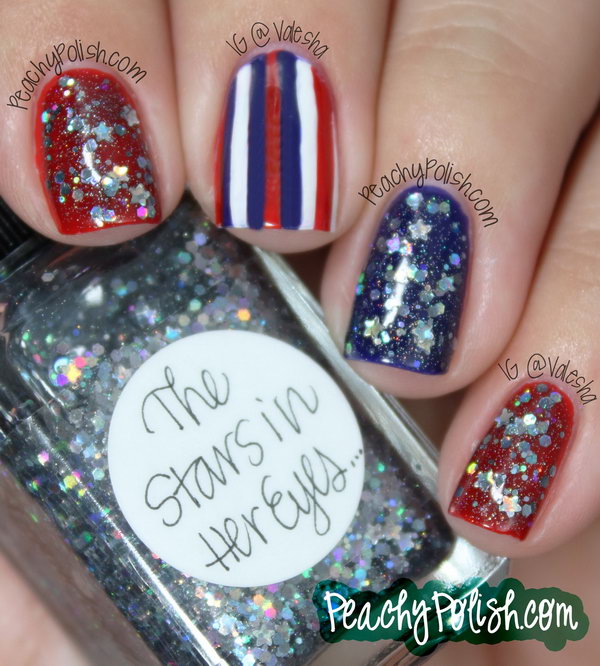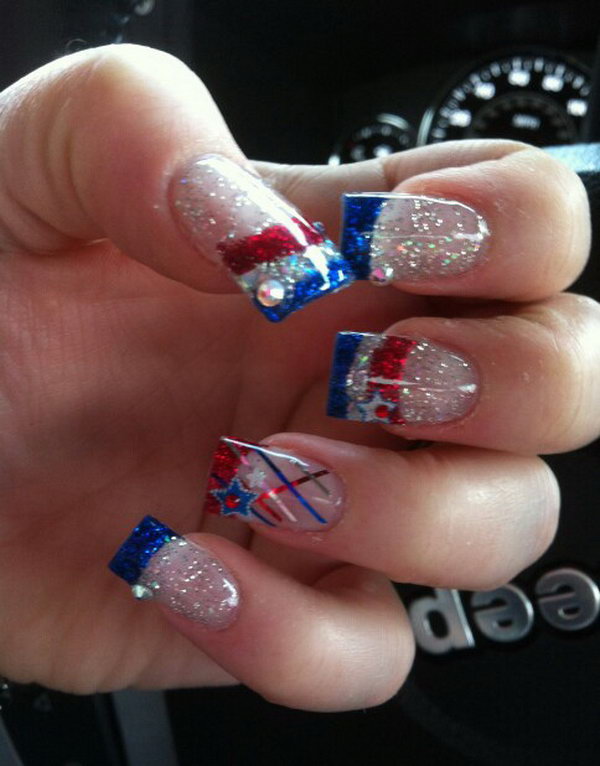 Patriotic French Long Nails source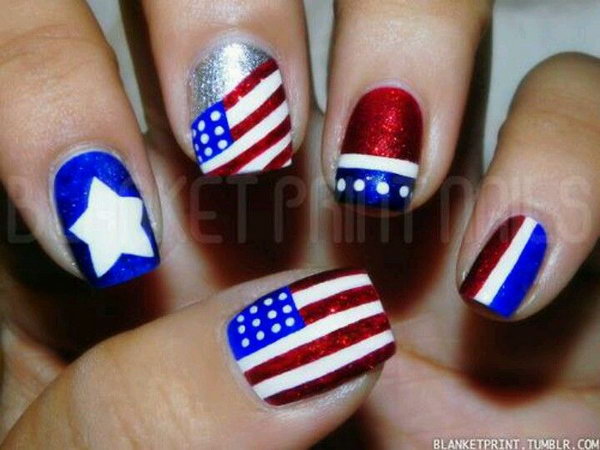 Simple Patriotic Metallic Flag Nail Art: See the tutorial here.