20+ Cool and Budget IKEA Desk Hacks
Taking a piece of IKEA's simple product and making it more unique and custom with some DIY tricks to meet individual needs is an IKEA hacker's duty and dream. IKEA hacks are popular not only in the United States, but all over the world. There is nothing more satisfying than a good IKEA Hack. Today I'd like to bring you some creative ideas for IKEA desk hacks. These desk hacks include DIY desks using the IKEA's simple, rough and cheap products in your home or office, changing a different color palette scheme by spray painting new colors and so on. So let's head over to see these cool IKEA desk hacks I rounded up in this post, and check out how to upgrade and DIY an custom desk for ourselves.
Leggy Gold Desk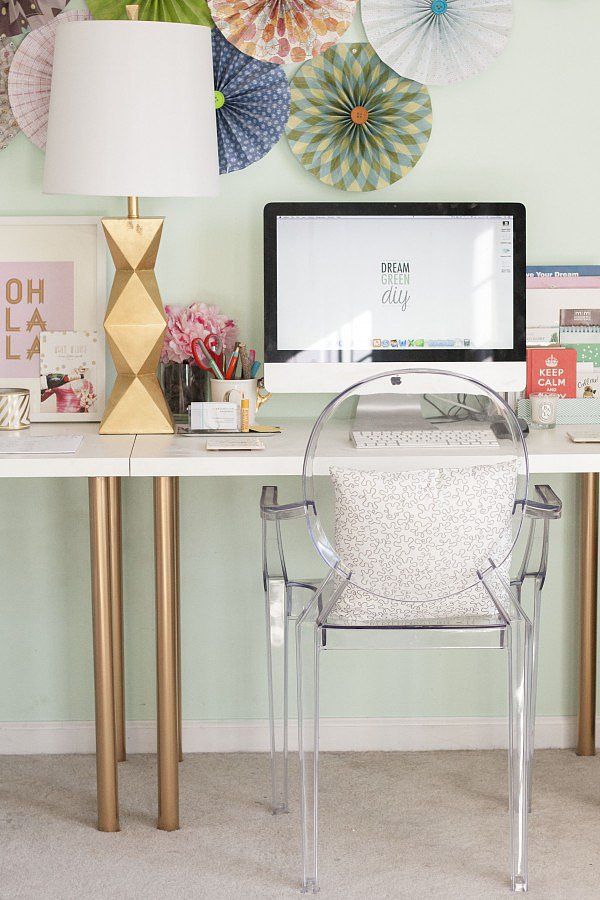 Gold-Leafed IKEA Desk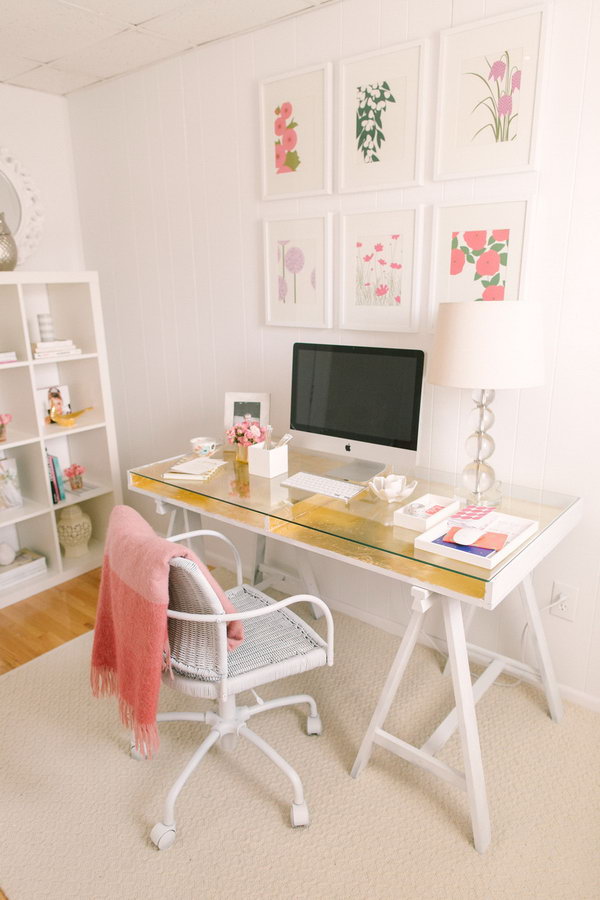 DIY IKEA Hack Desk Under $60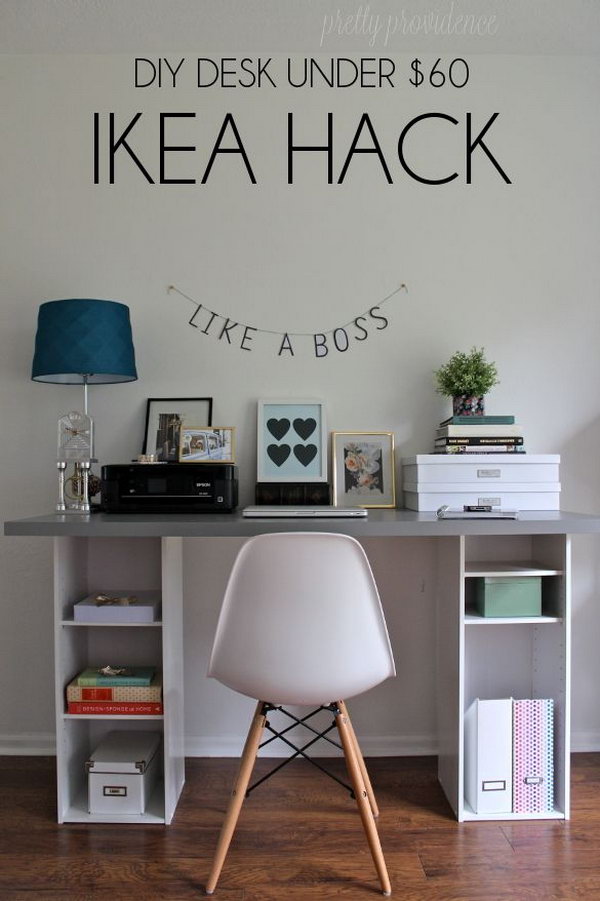 IKEA Standing Desk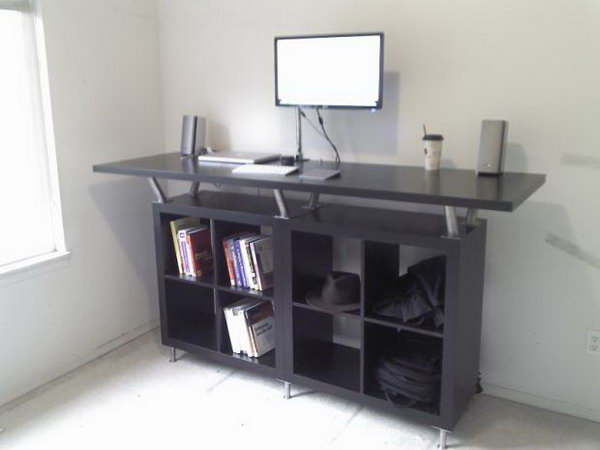 IKEA Chic Modern Desk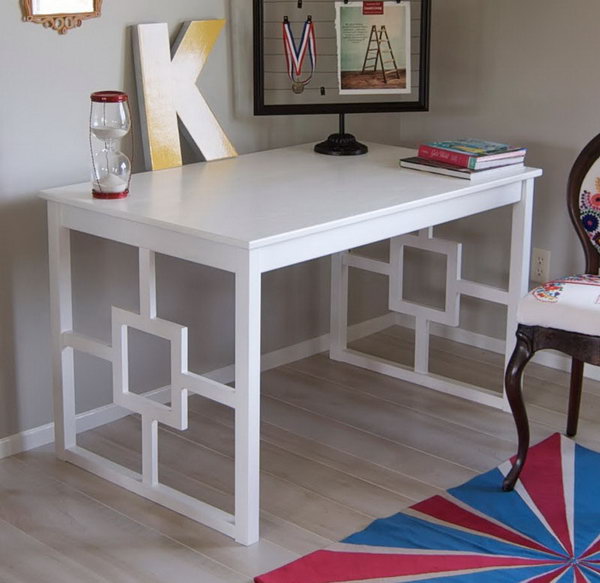 Decoupaged Map IKEA Desk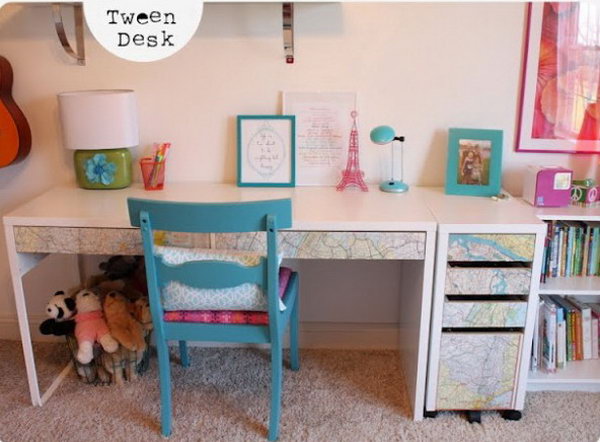 Pottery Barn Inspired Desk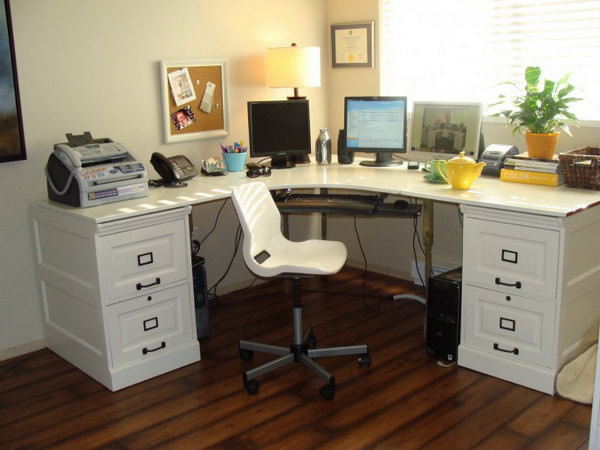 IKEA Treadmill Desk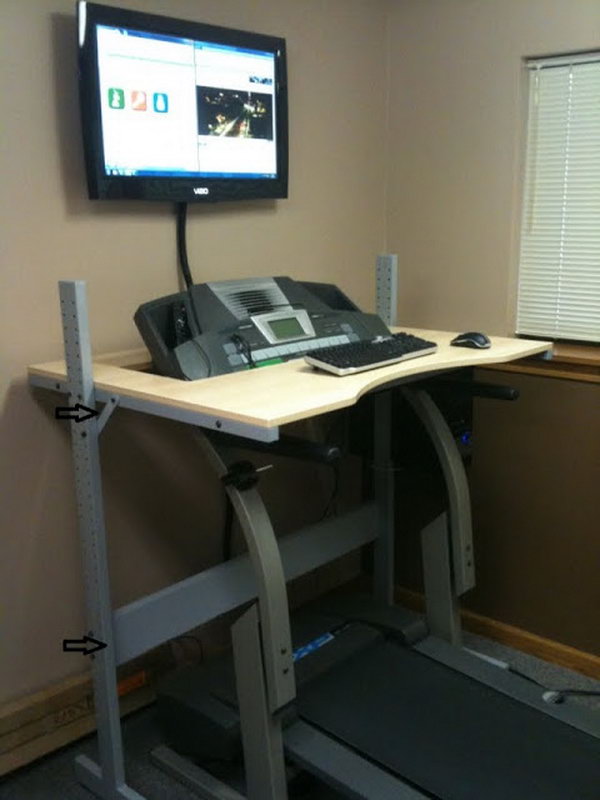 DIY Office Desk Made from IKEA Kitchen Components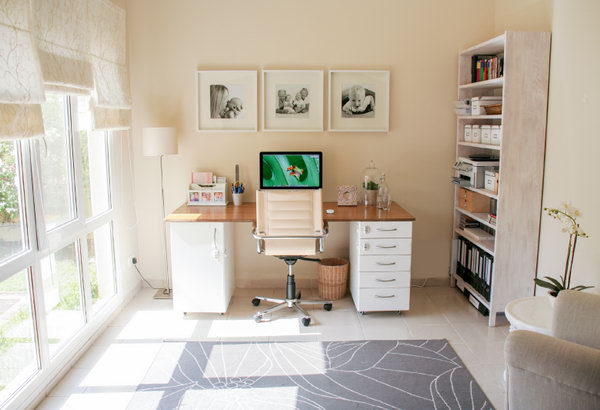 DIY Modern Hairpin Desk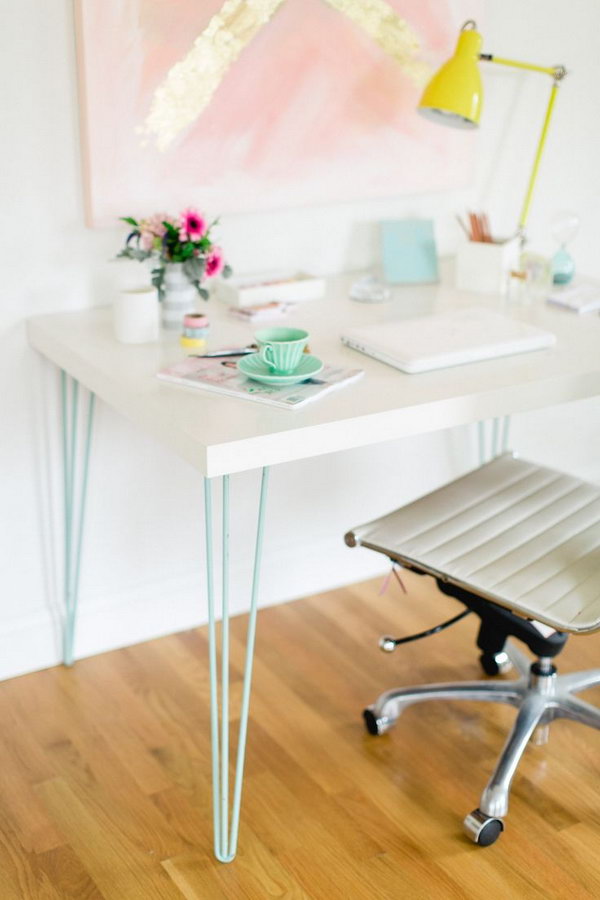 Gold and Girly Home Office Desk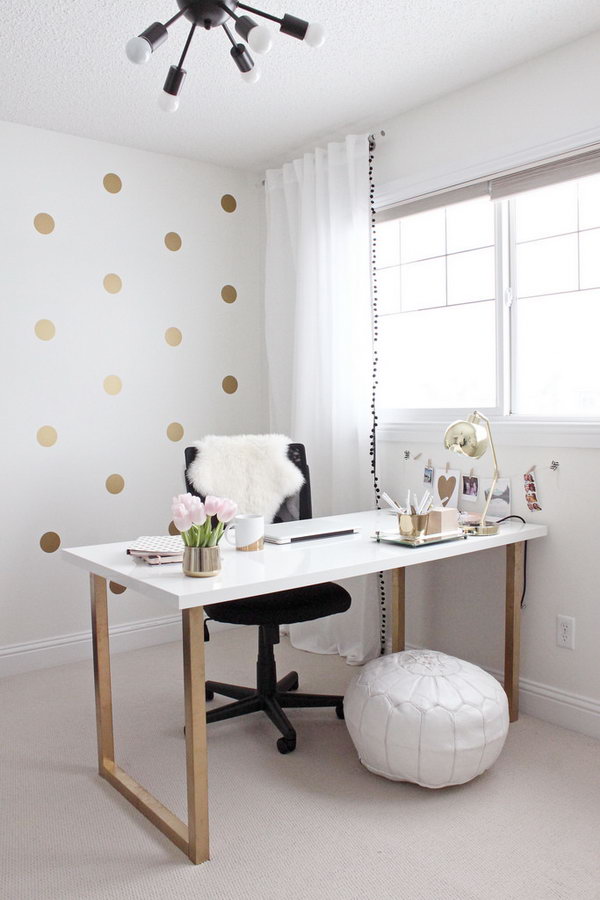 DIY Sewing Desk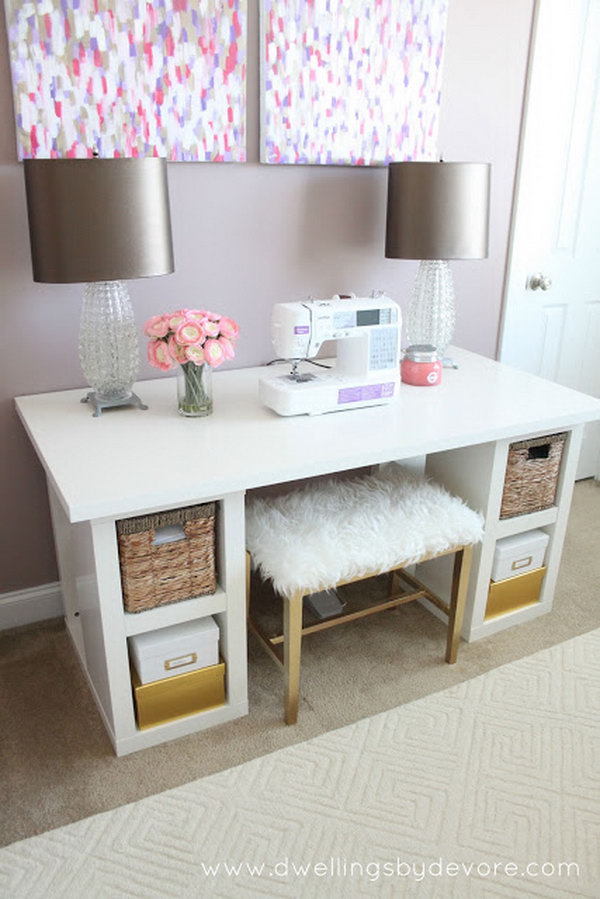 A Faux-Marble Desk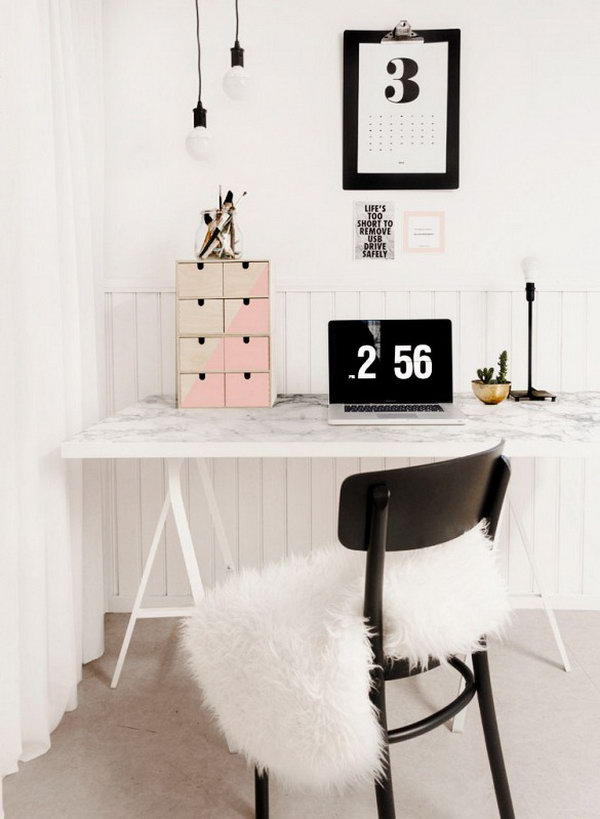 A Rustic Desk from the Old Door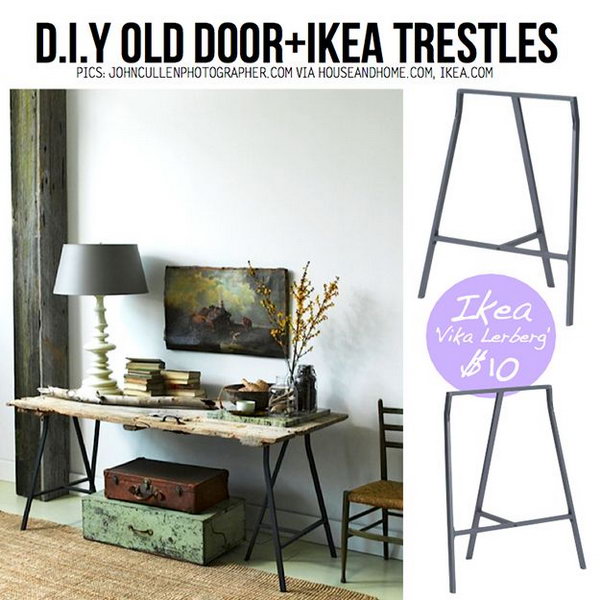 DIY Desk with IKEA Trestle Legs and Old Wood Flooring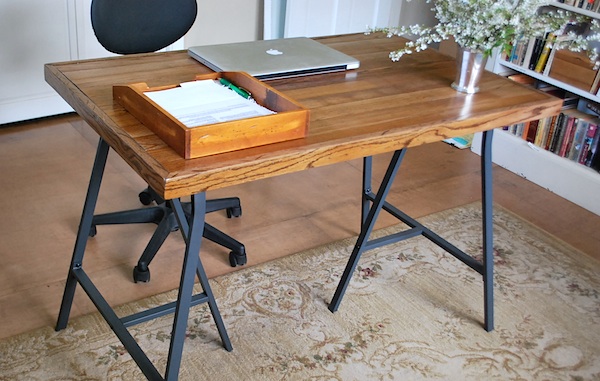 An Ideal Kid's Desk from IKEA Hack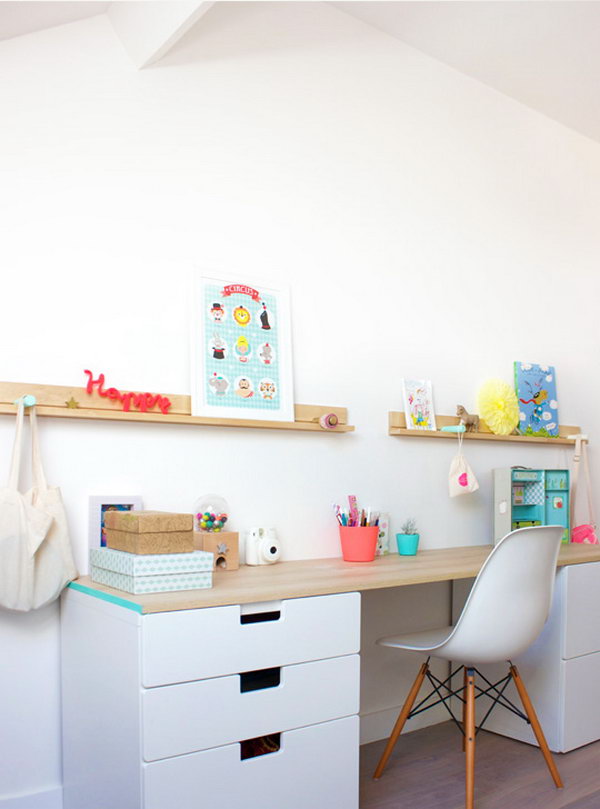 The Murphy Desk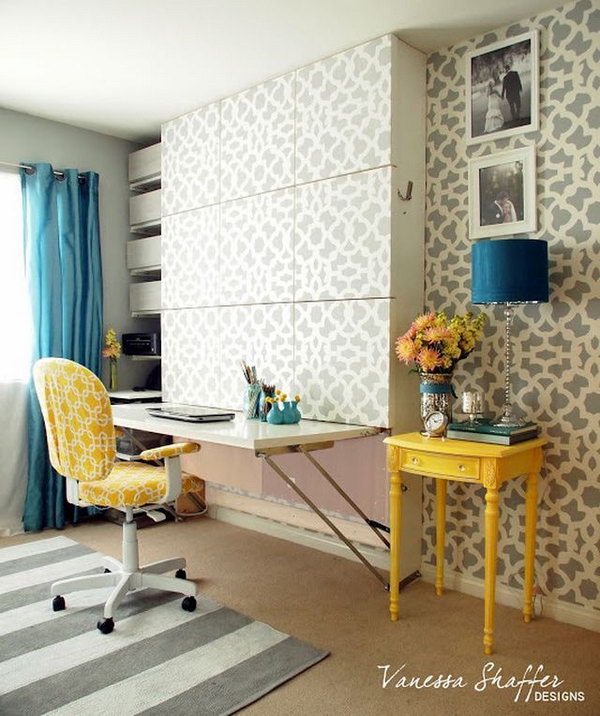 IKEA Desk Transformation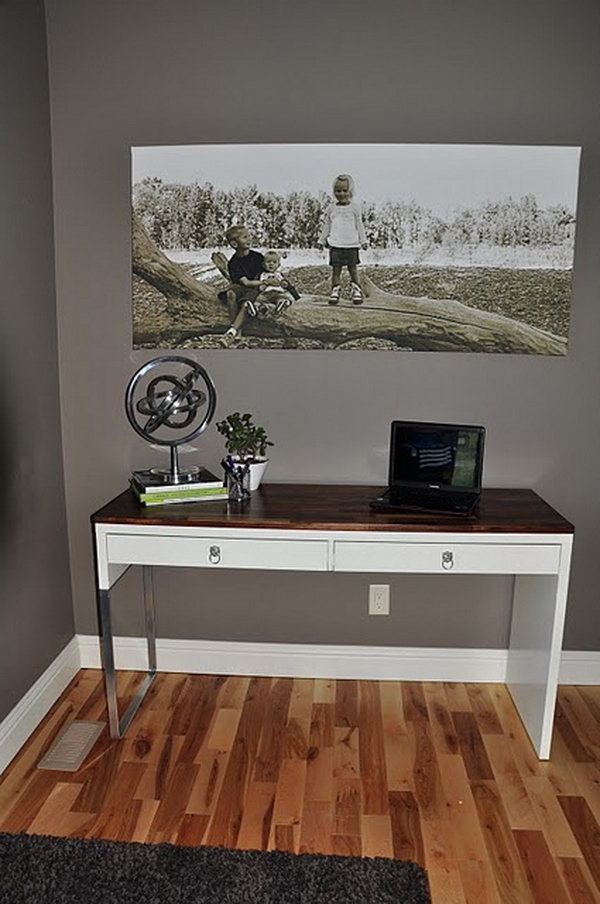 DIY Sawhorse Desk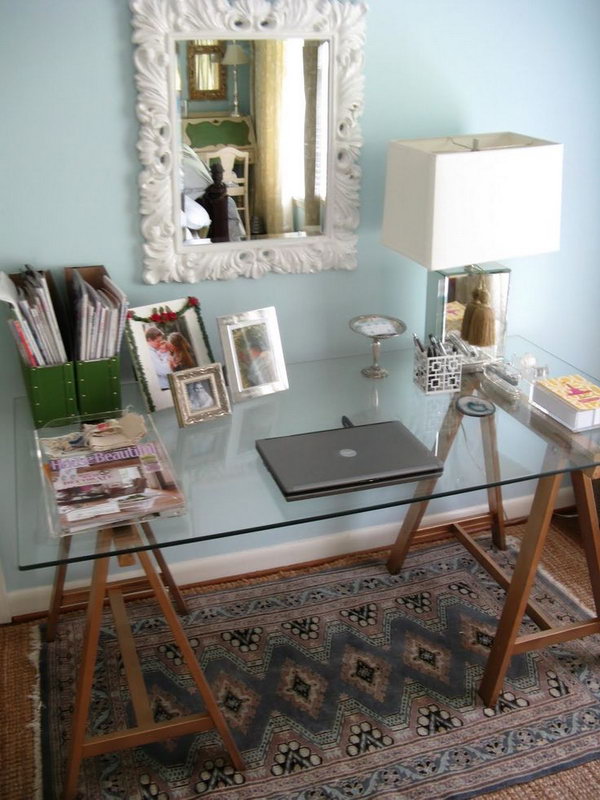 DIY Kid's Study Desk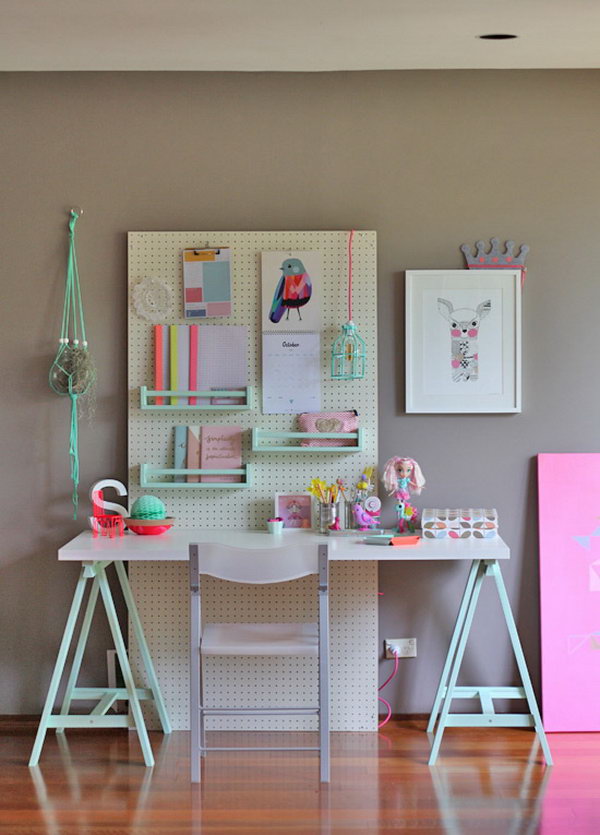 The Midas Touch Desk Hack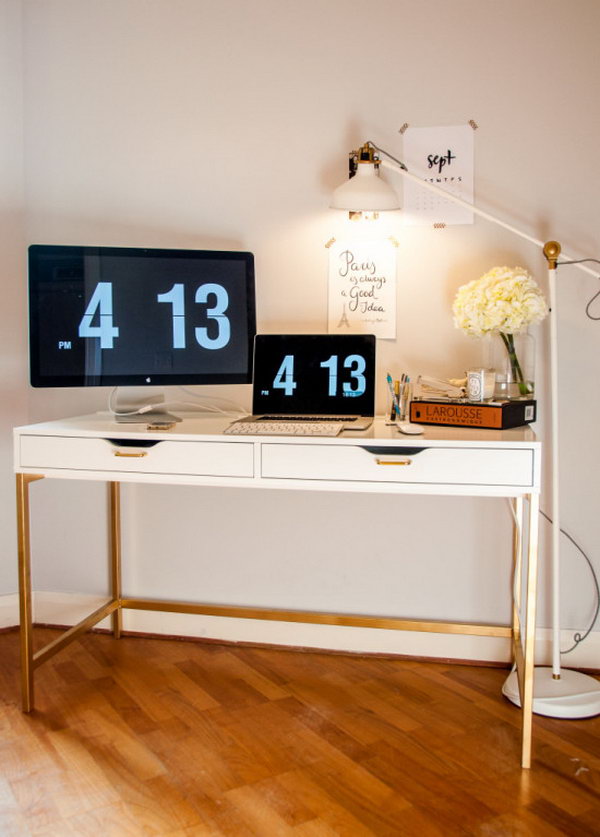 A standard, white IKEA desk was transformed using gold spray paint on the desk legs and gold drawer pull handles. See the full tutorial here.