20+ Cool Kitchen Island Ideas
It's a great thing to have an island in your kitchen. For housewives, it provides storage area in additional to the cabinets and sometimes it's an extra cook-top. For kids, a kitchen island is a great place to do homework or help preparing dinner within close eye view of their parents. A kitchen island can also act as a lovely dining area for the kids or as an additional seating area when you have many guests.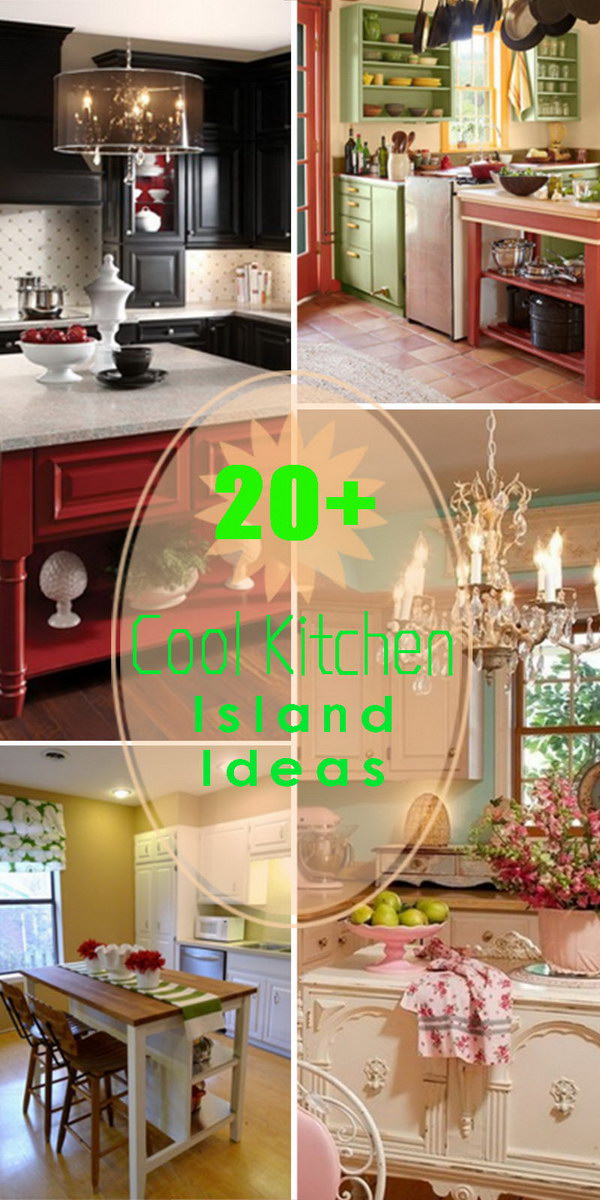 In this article we collected many awesome kitchen island design ideas for your inspiration. These versatile kitchen island ideas can be modified to suit your needs. Do you want to have more storage space? Or do you need a kitchen island to help placing kid's height amenities like a microwave and refrigerated drawer in reach? Or you just want a display space to make your kitchen look more beautiful. Browse these photos of kitchen islands to find decorating ideas for kitchen islands, kitchen islands designs, kitchen island color scheme, lighting for kitchen islands, kitchen islands stools, and more.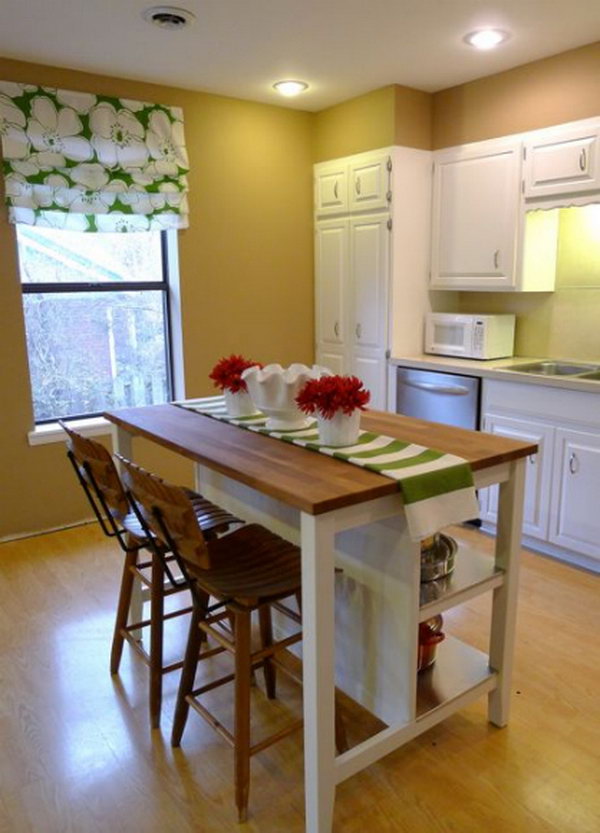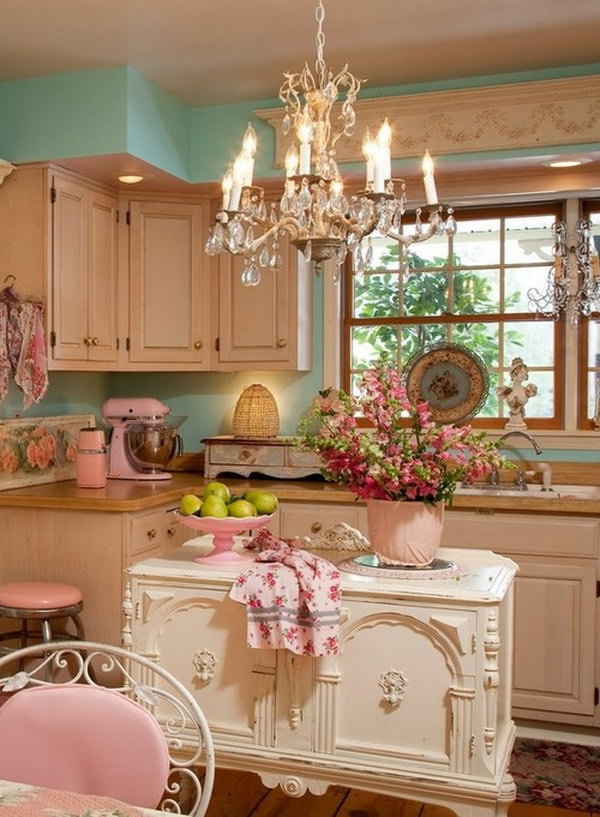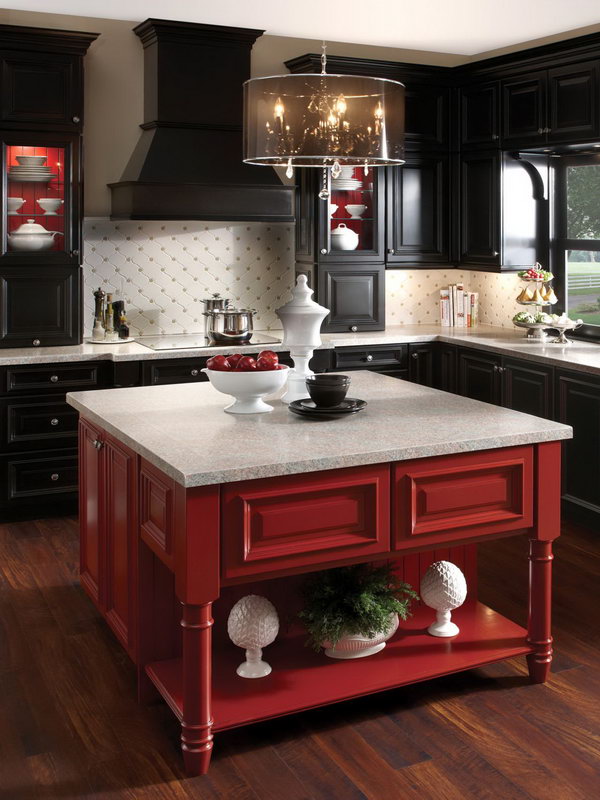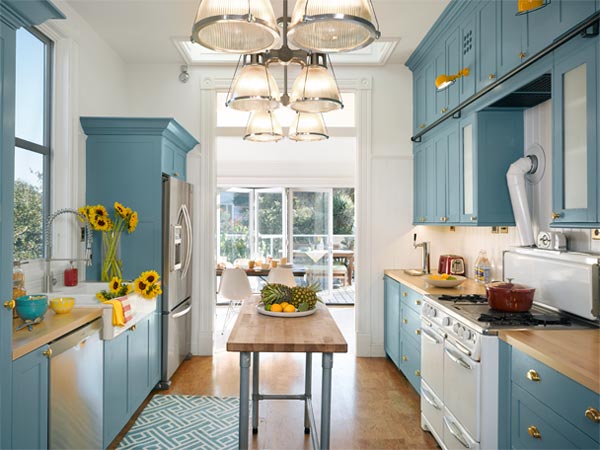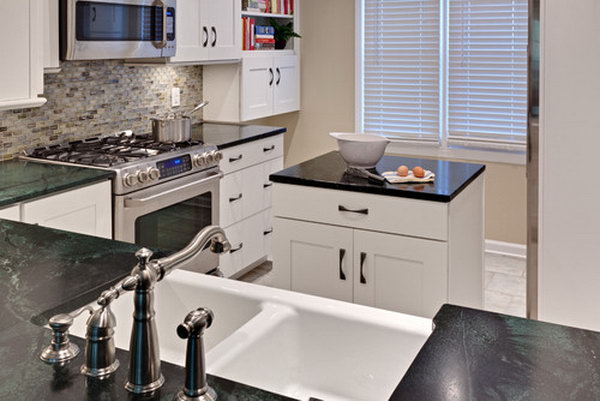 Black and white compact kitchen island. In this small kitchen, an extra island is worthy for the storage and prep space. And it also adds to stylish feeling. Love it.source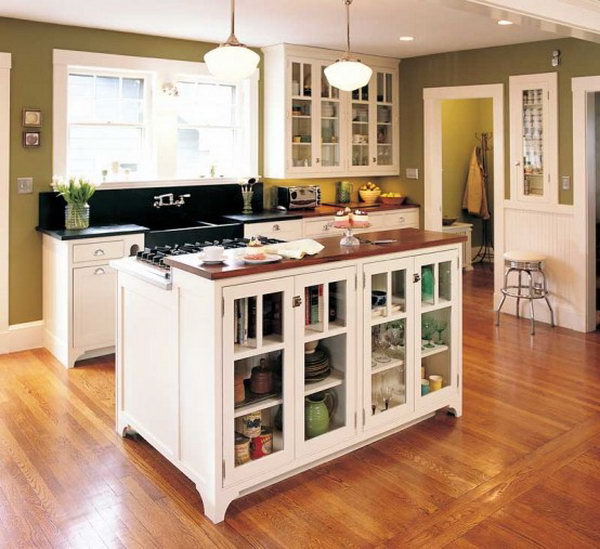 Island combines stove and storage.This custom-made movable kitchen island with plate rack and stove not only offer original storage strategies, but also offer a convenient display opportunity and keep the room from feeling confined. source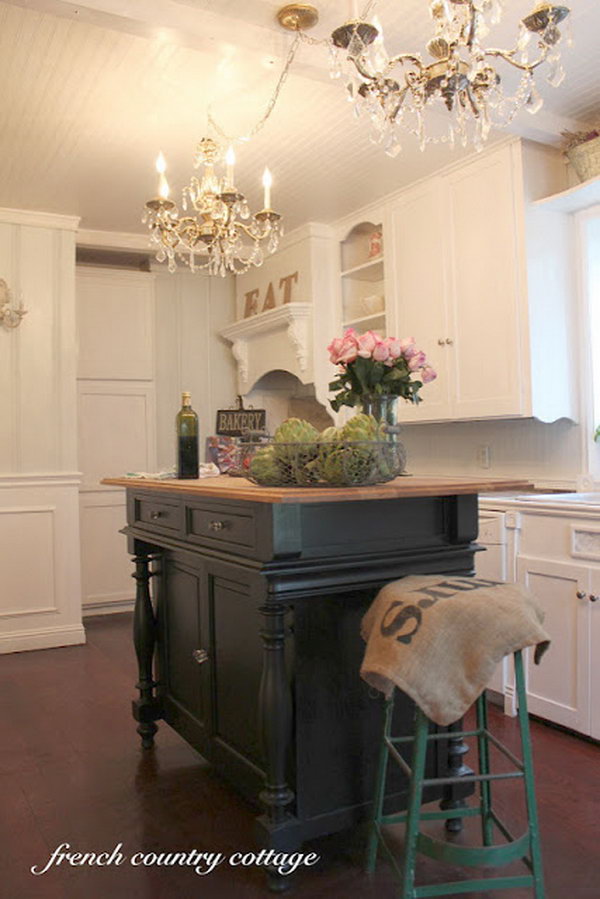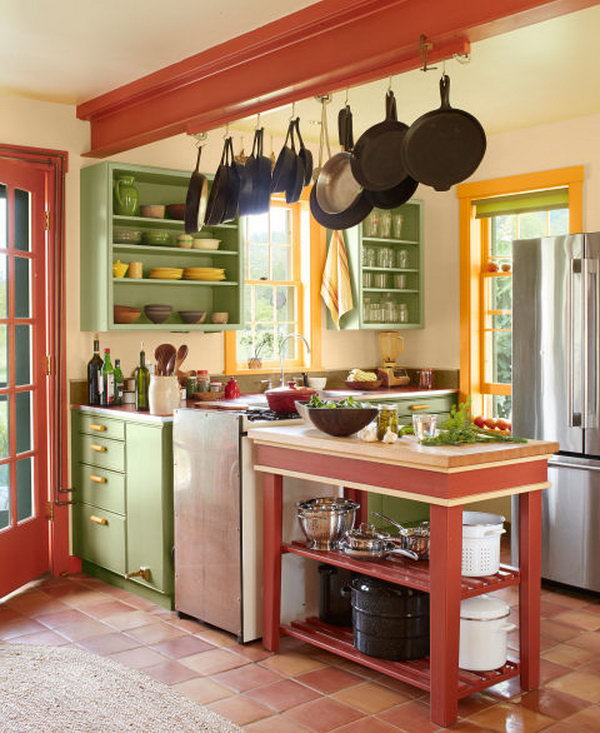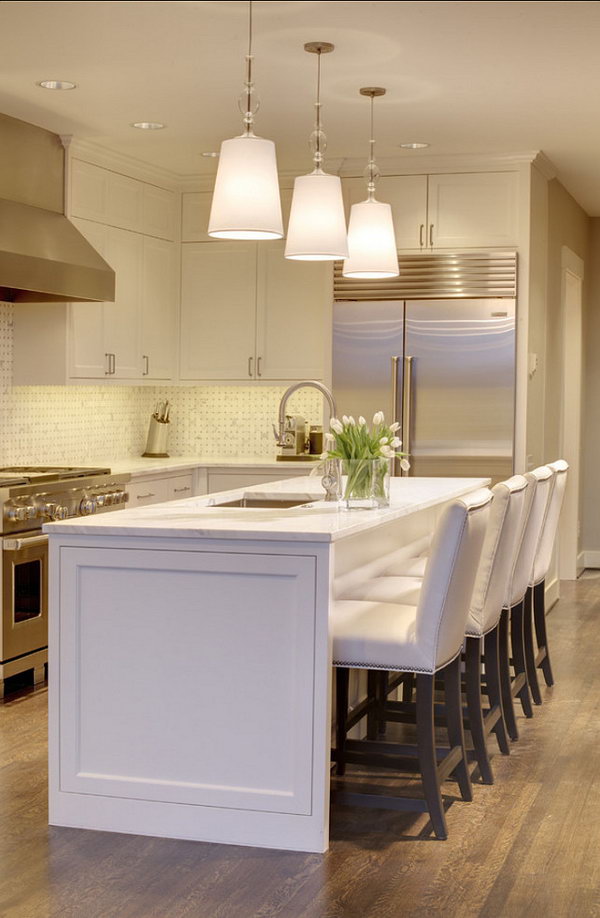 A Bright Spot.An all in white island with simple lines, echoes this kitchen's white pendants and white elegant custom-made chairs. Stainless steel appliances add to very stylish and morden look. source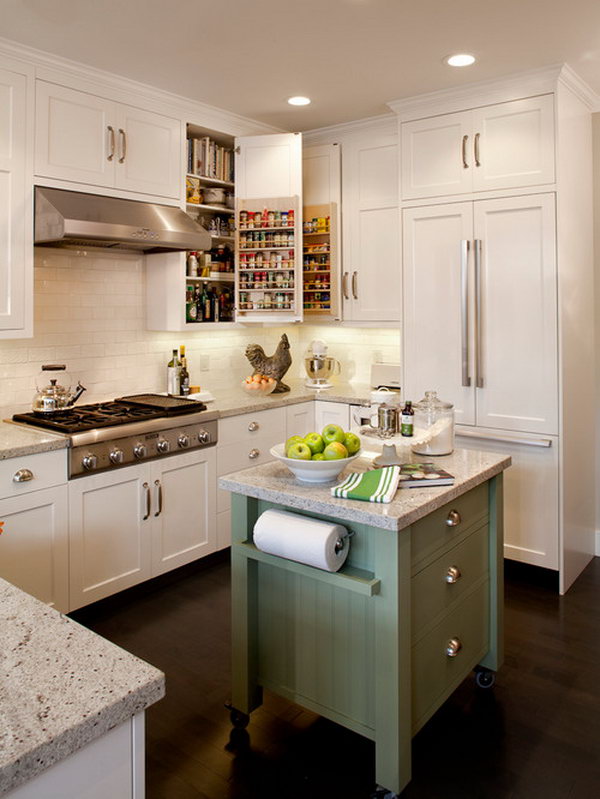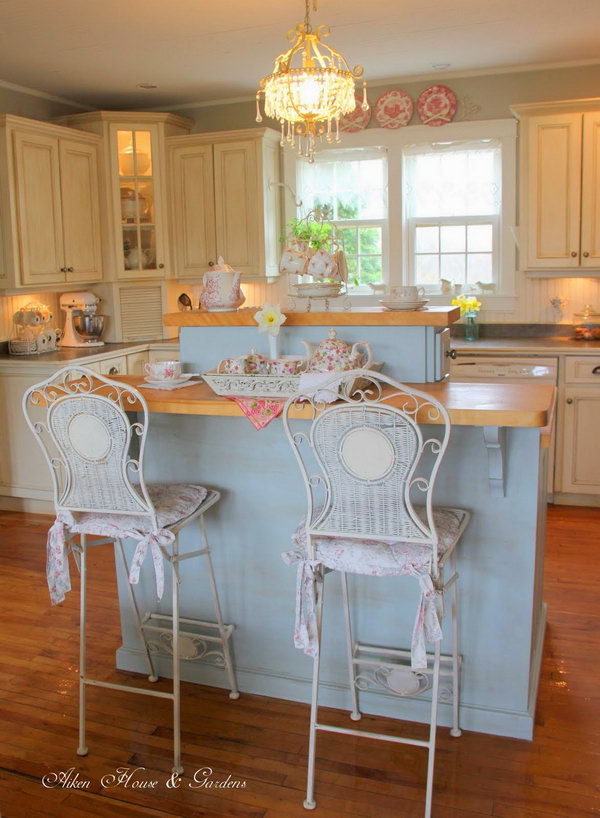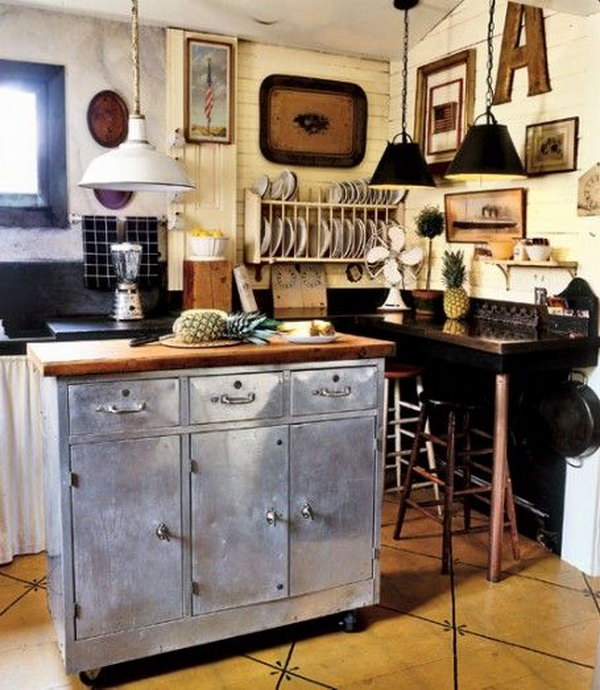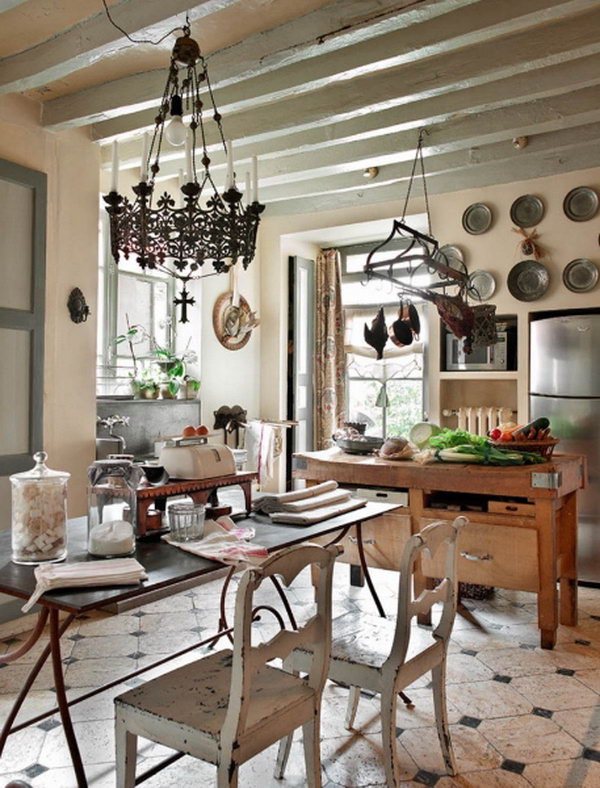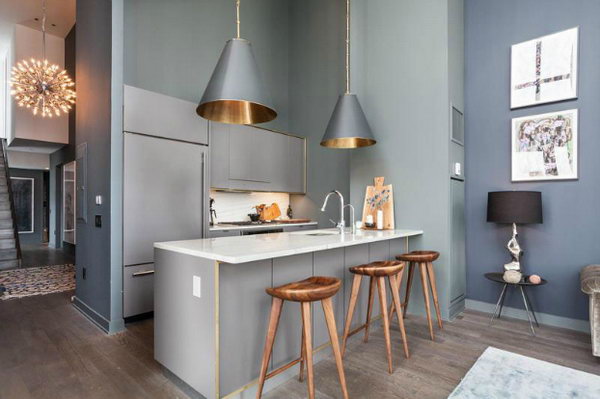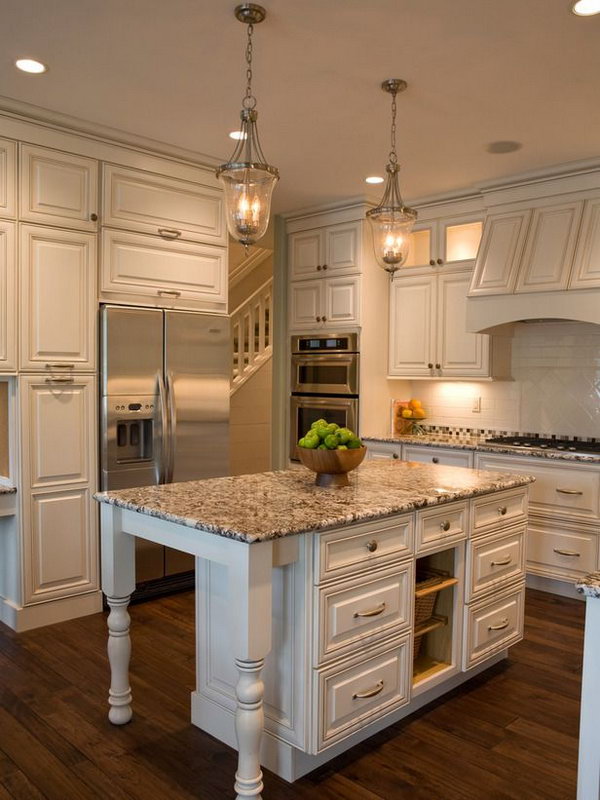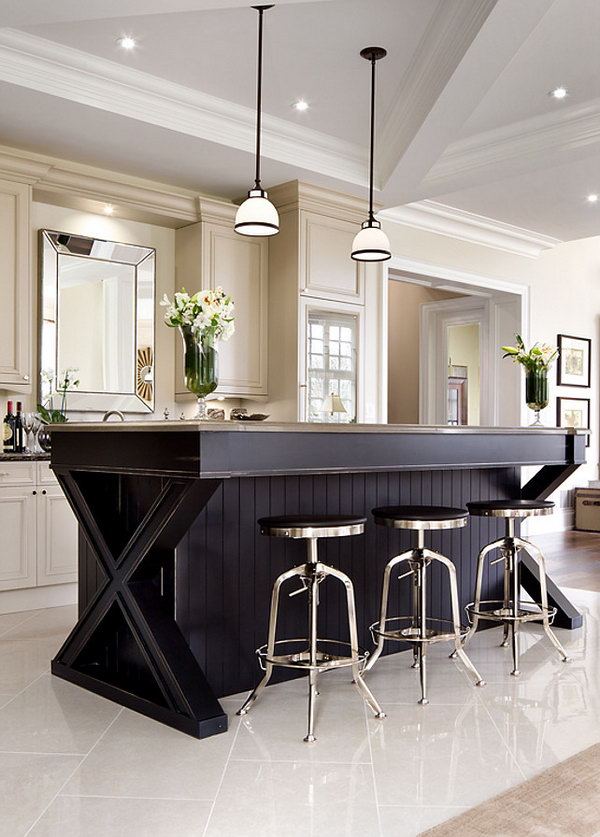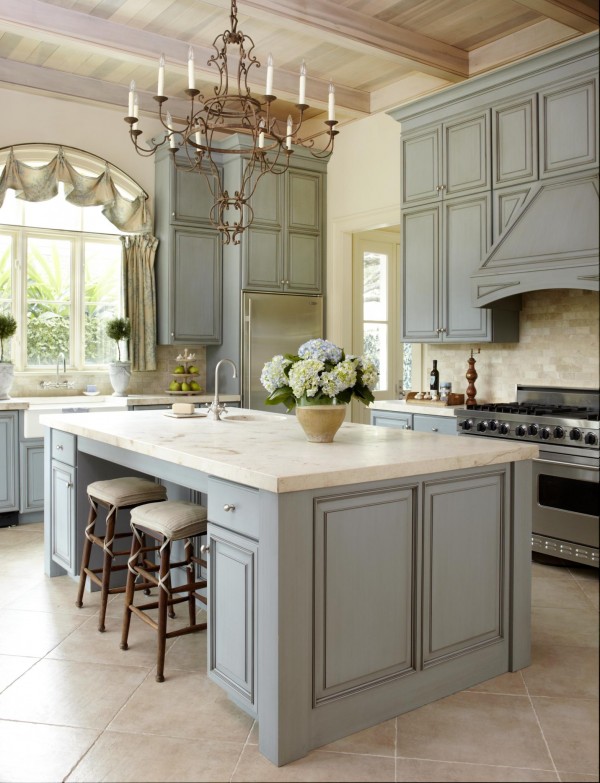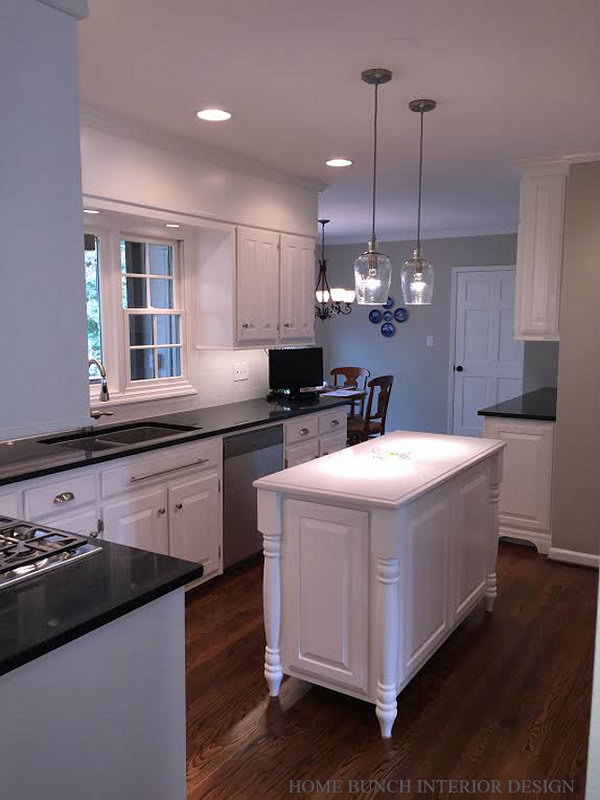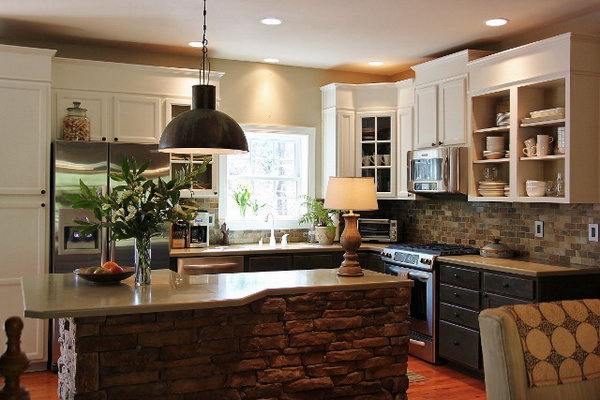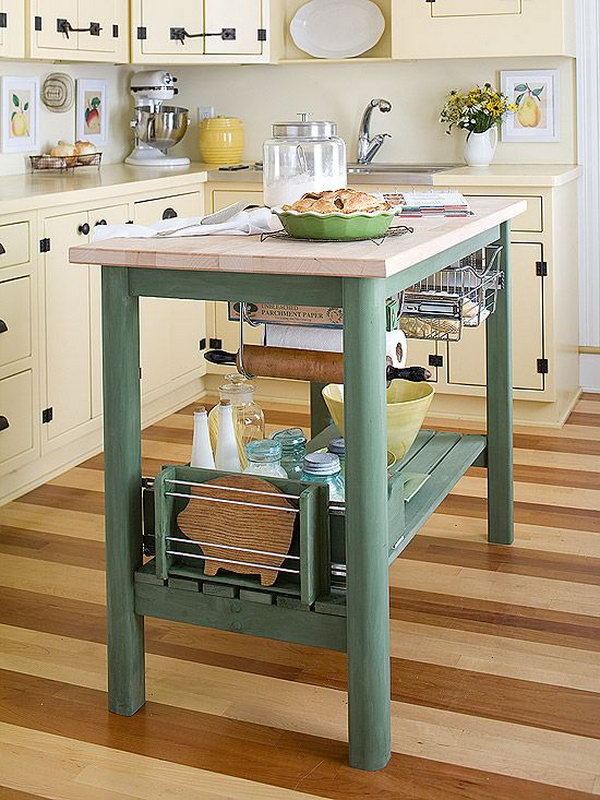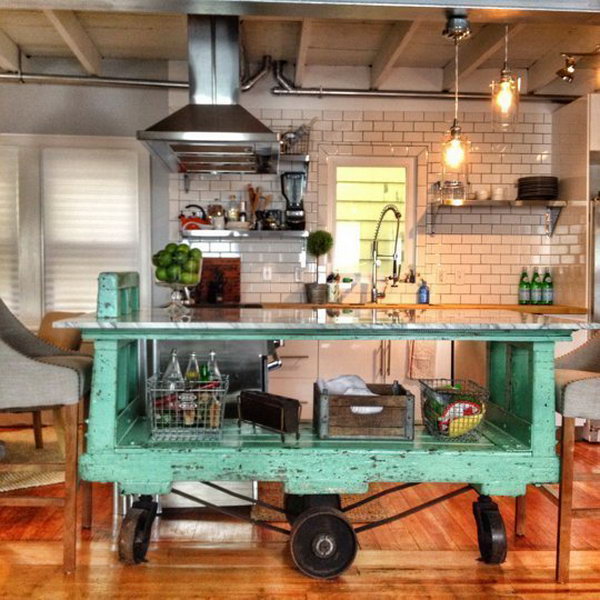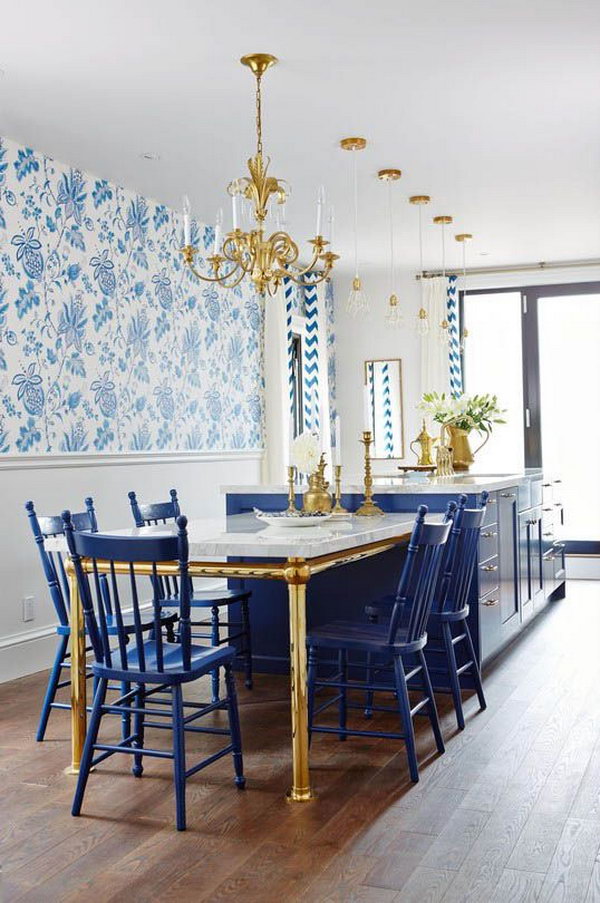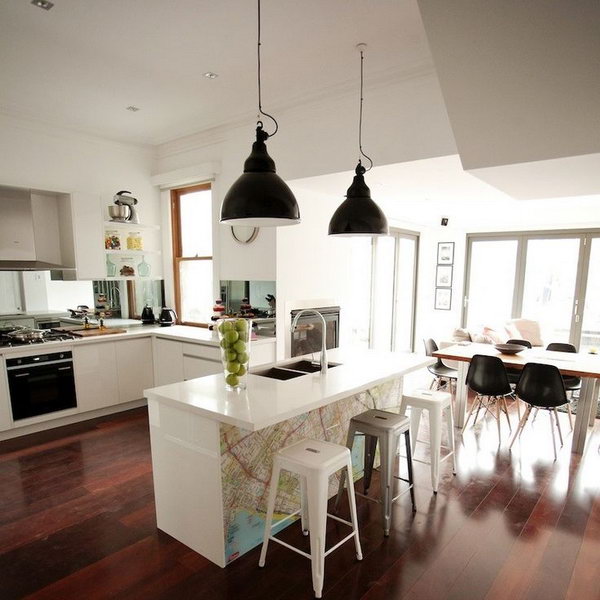 White island with map mural under counter. Industrial pendant light shades and industrial tables, chairs, stools add character to the kitchen.source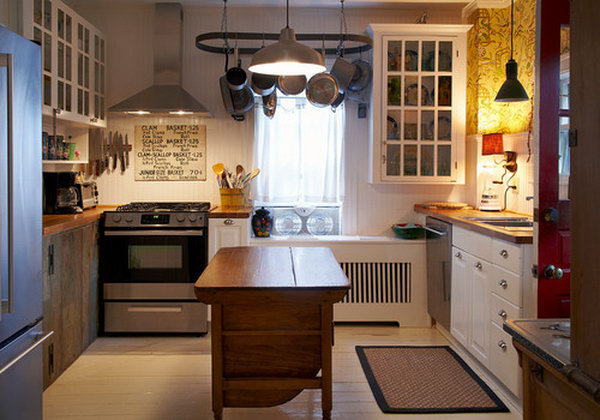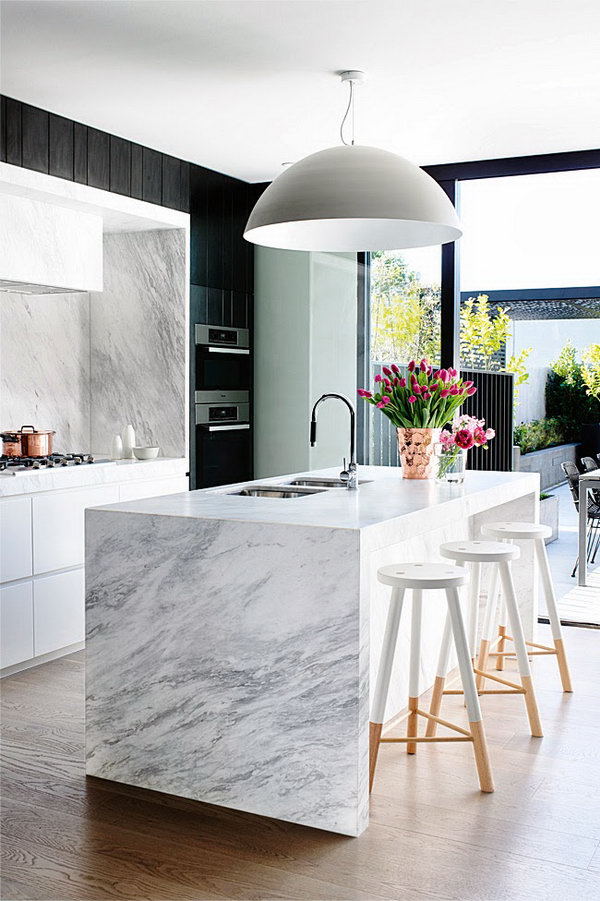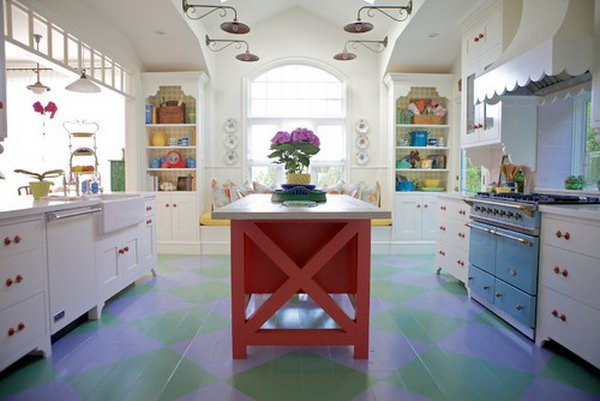 Coral-colored island. This chic cottage kitchen is really a different one. Every detail is elaborately made. White kitchen, painted wood floor, red island, blue range…beautiful!source