16 Coolest Pillow Ideas & Tutorials You Will Love
Pillows are made to give comfort to our heads while we sleep. And they also add a decorative element to our rooms and spaces. In today's post, we rounded up a list of some coolest pillow ideas and tutorials for your inspiration. Some pillows are super comfy and perfect for dreaming on it, playing with it, hiding under it, wrapping around it, jumping on it and playing more. Some are a little strange but really fun. Let's head over to these collections and find our favorite pillows to DIY or to buy.
DIY Foldable Pillow Blanket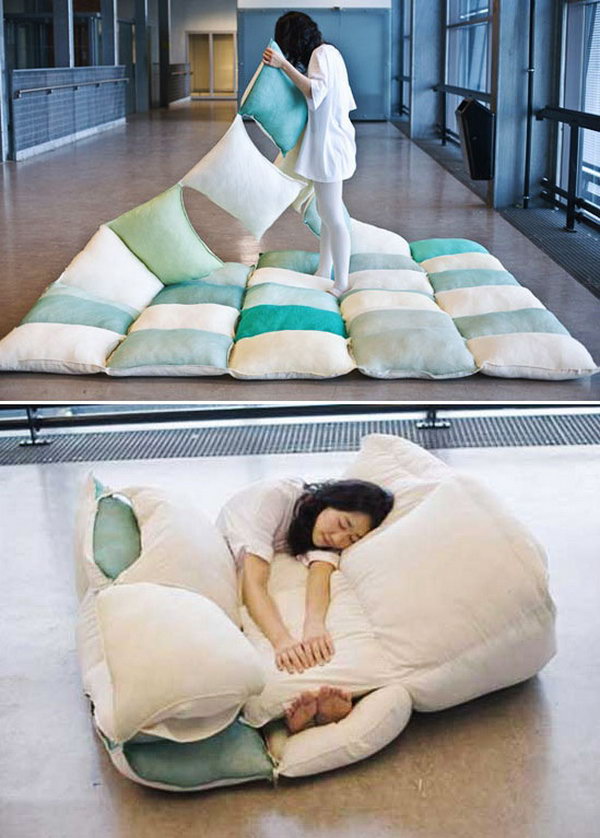 I just want to fold inside with this comfy pillow. It's a perfect blanket to dream on it, play with it, hide under it, wrap around it, jump on it…and play more! See how to do it
here
Comfy Blandito Pillow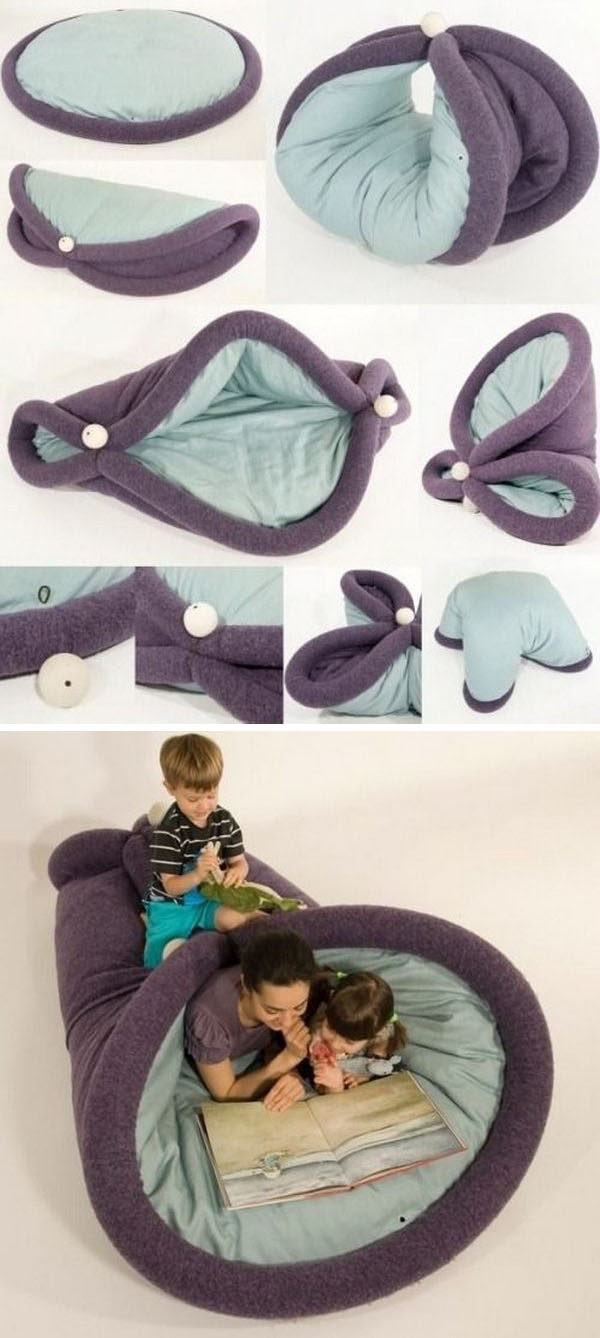 It's perfect for the whole family and it looks super comfy. And I really like it. See more details and pics about this product.
here
Rock Pillows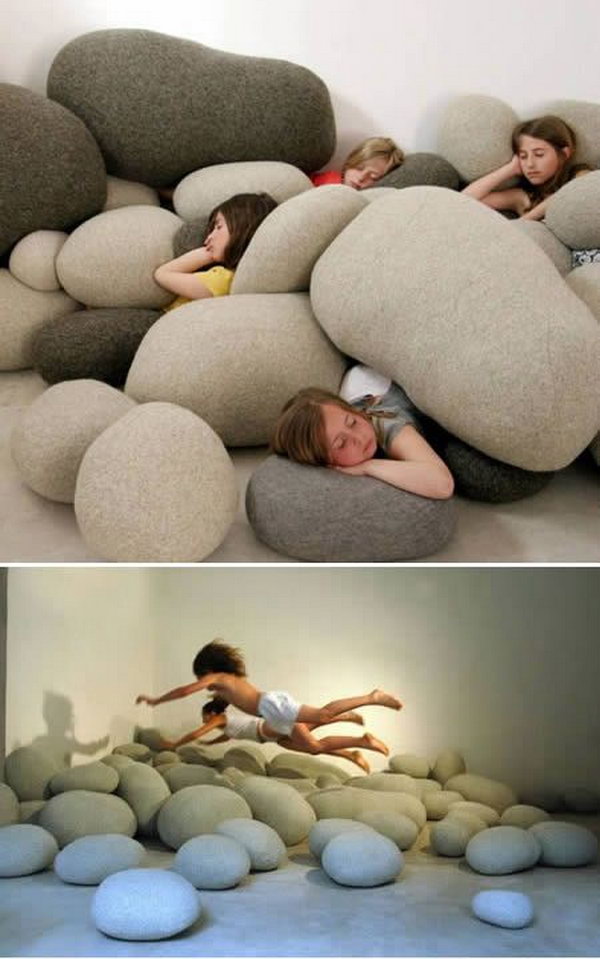 The rock pillows are playful cushions and I want a room full of them. See more pics and details of these playful pillows
here
Ideal Two-in-One Massage and Tanning Pillow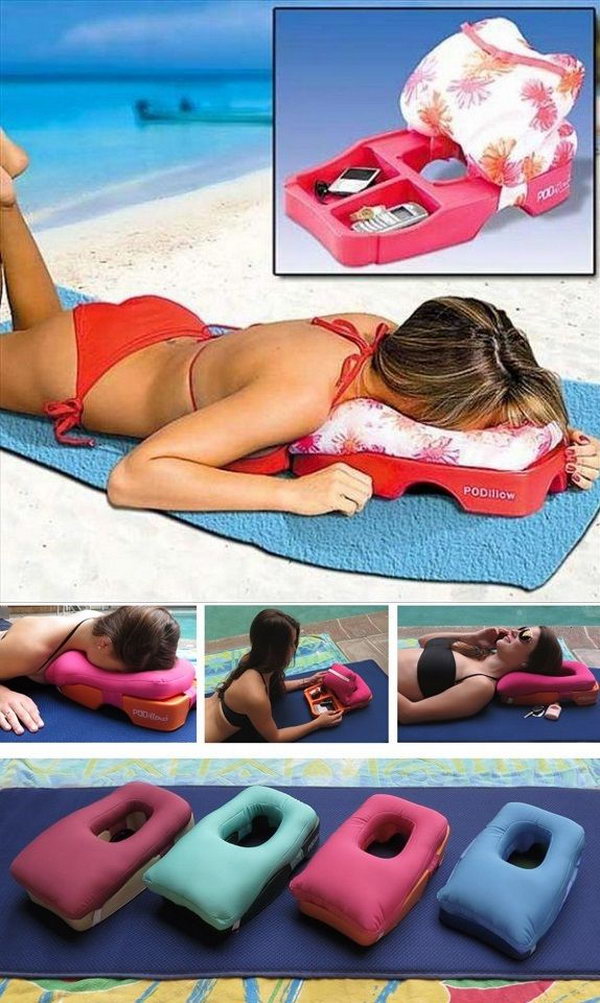 This pillow is very comfortable and relaxing, it makes it enjoyable to get a sun kissed glow, either you lay flat on your back, on your side or even facedown. Also, it has two internal pockets for you cell phone, MP-3 player or other small devices that you may need. See more about this practical product
here
Cool Floating Pool Bean Bag Pillow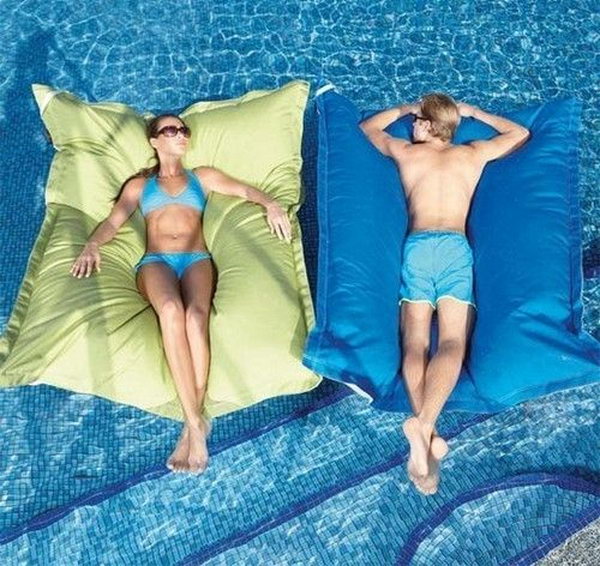 This swimming pool float is constructed of breathable, marine-grade Sunbrella fabric. It's flexible, keeps it's cool and is filled with millions of loose buoyant foam beads. The result is complete and gentle support for your entire body. You literally feel like you're floating on air! See more details of this fantastic product here
Feel Seating System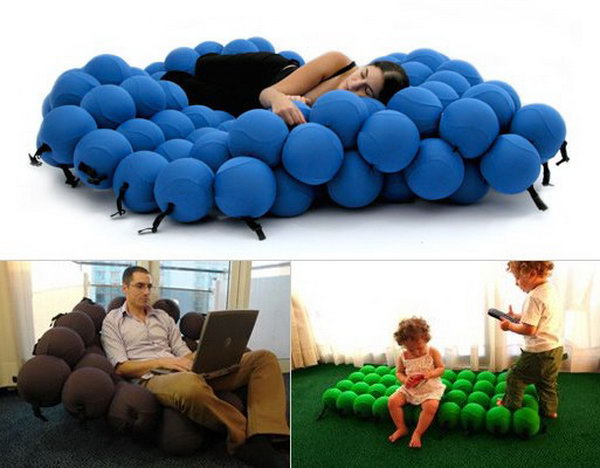 A seating system that reflects the ever changing emotional state of the body. The number of positions the Feel seat has is as wide as the imagination. You can sit on it, lay and relax or just lounge on it. Head over to see more details about this product
here
Buttered Pancakes Floor Pillow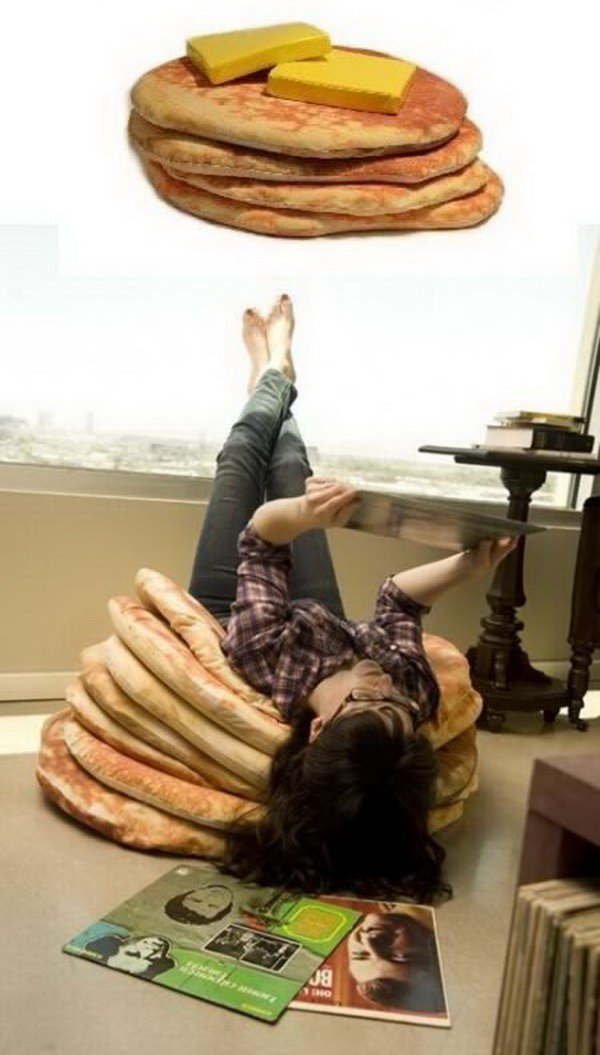 These lovely pillows really do look like pancakes with pats of butter! See more details here
Bean-bag Style Couch with Built in Pillow and Blanket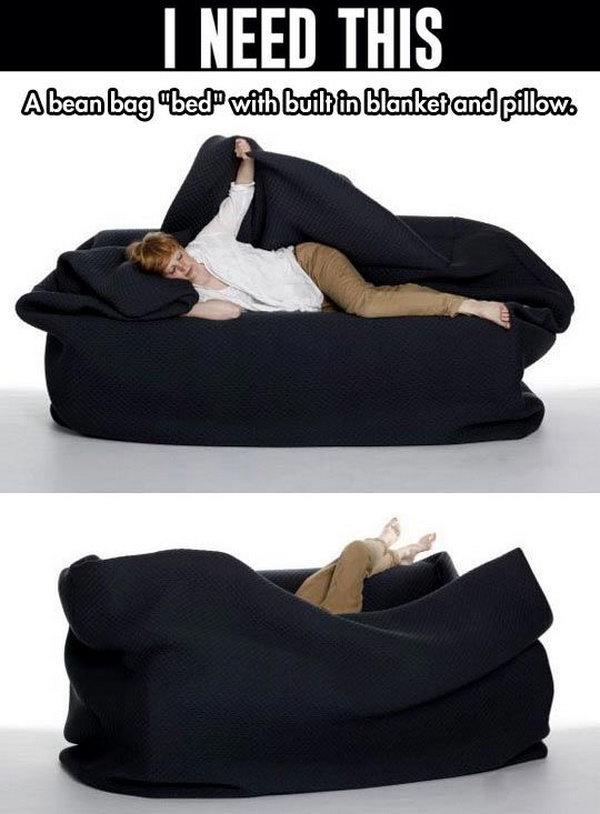 I need this couch! Imagine curling up here with a good book and a cup of coffee. See more about this product
here
The Giant Birdsnest Bed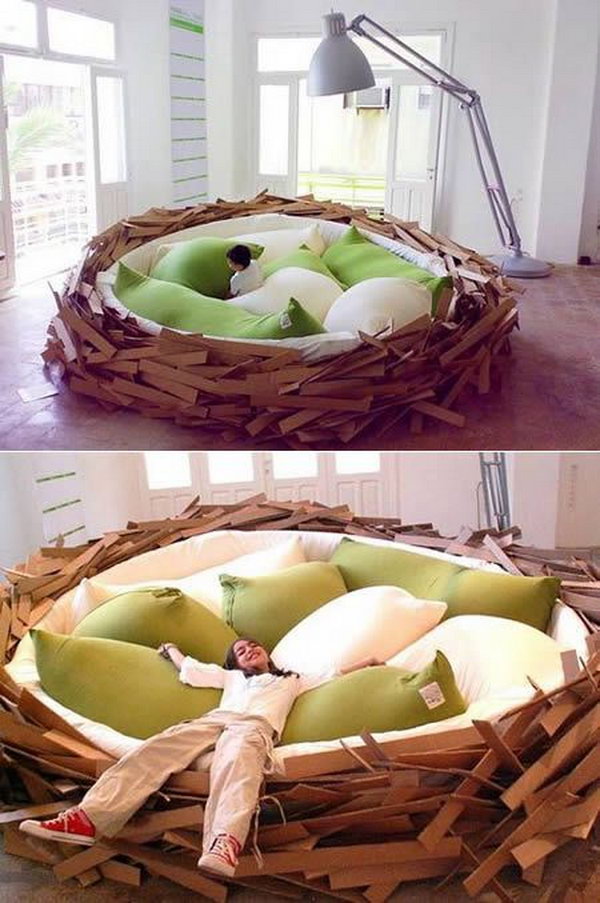 How awesome is this? It looks so comfy and inviting. The Giant Birdsnest is available in various sizes and wood finishes. See more details of this product
here
Cozy Full Body Pillow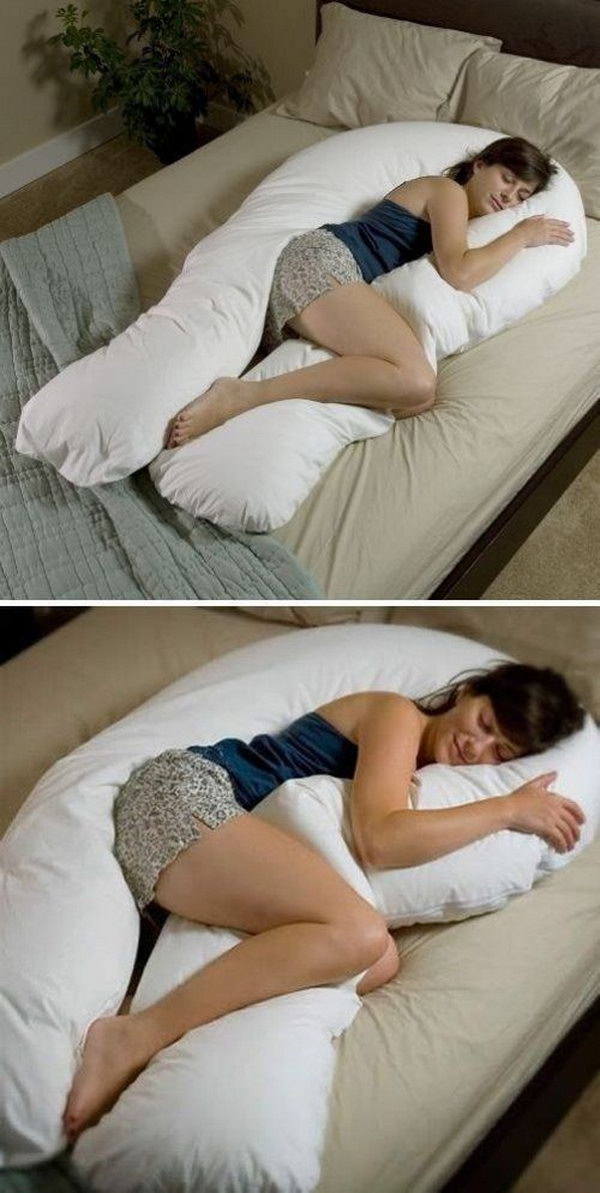 Full-body pillows are in the shape of the letter "U," meant to fit around a person's sides and provide a place to rest the head. They can provide an extraordinary level of comfort. See more about this product
here
Cheeseburger Pillow Bed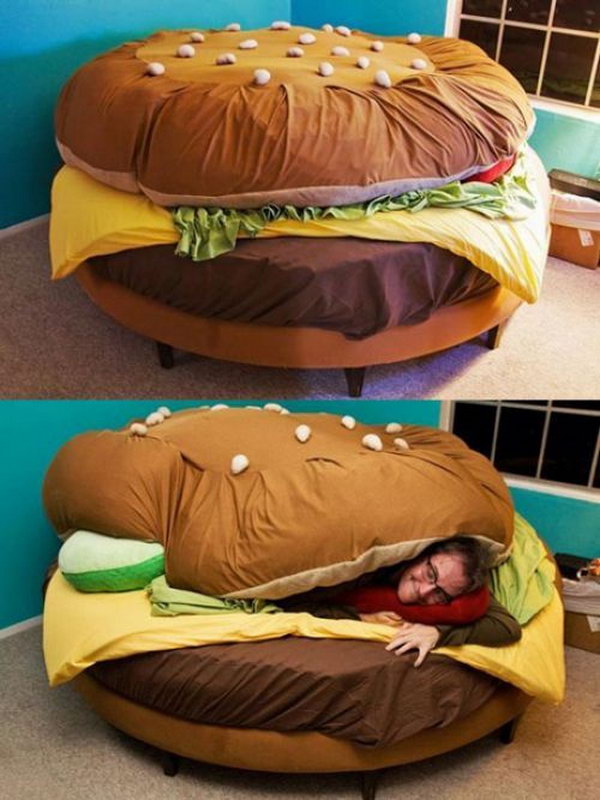 Would you like to sleep in or on a hamburger? These pillows look very comfy and fun. See more here
source
DIY Puzzle Piece Floor Pillows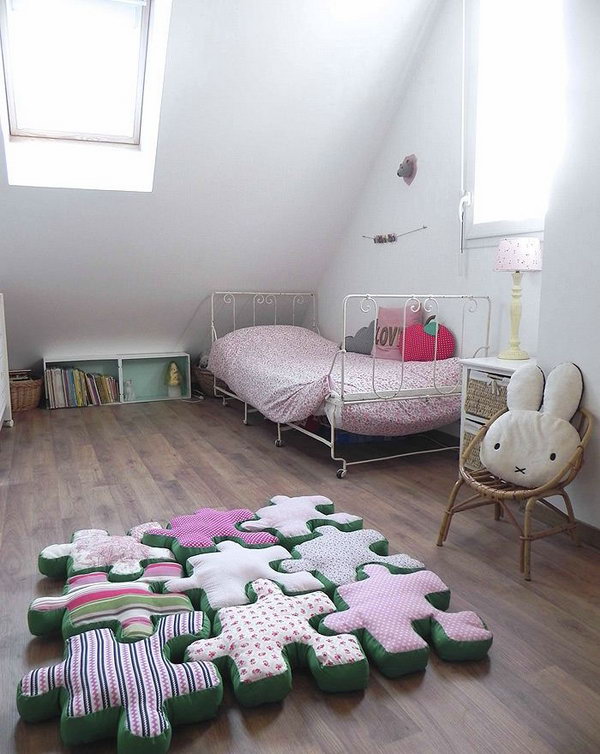 This is genius! What a fun way to add a decorative element as well as a play accessory to a child's room! The kids would love these. See the tutorial
here
Tissue-dispensing Pillow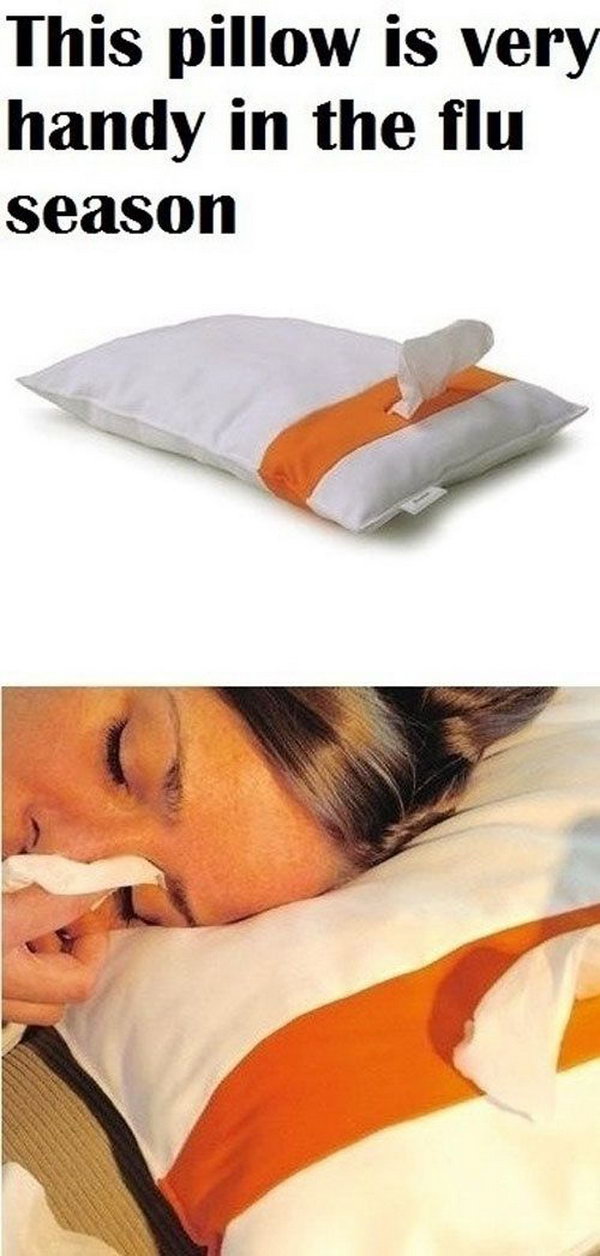 This tissue pillow would be such useful pillow for when you get colds and you need tissues all night! See more about this product here
DIY Comfortable Seat-belt Road Trip Car Pillow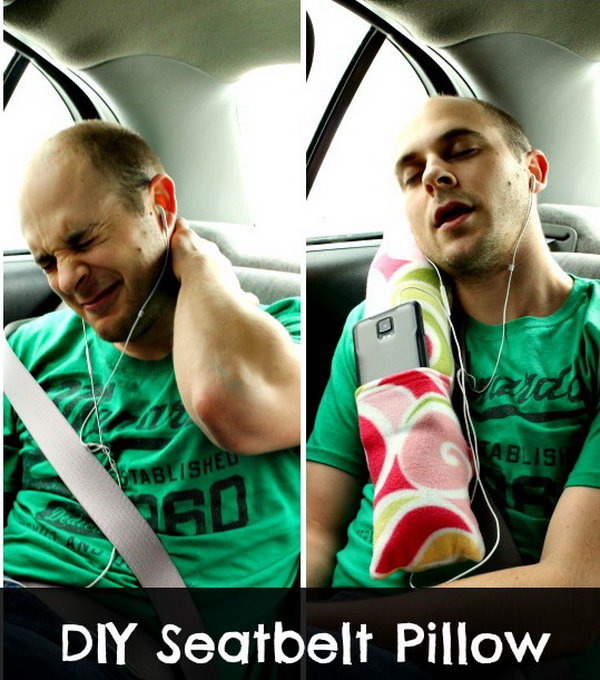 The Seat-belt Travel Pillow is very simple to make, and it would be very useful for passengers on the trip – especially for a long way! See the tutorial
here
Cool Ostrich Pillow

This ostrich pillow looks a little strange, but it's really cool and useful. Pop it on your head and put your hands in the armholes. It would be great at work and on the trip! To buy this producthere
DIY Blood Puddle Pillow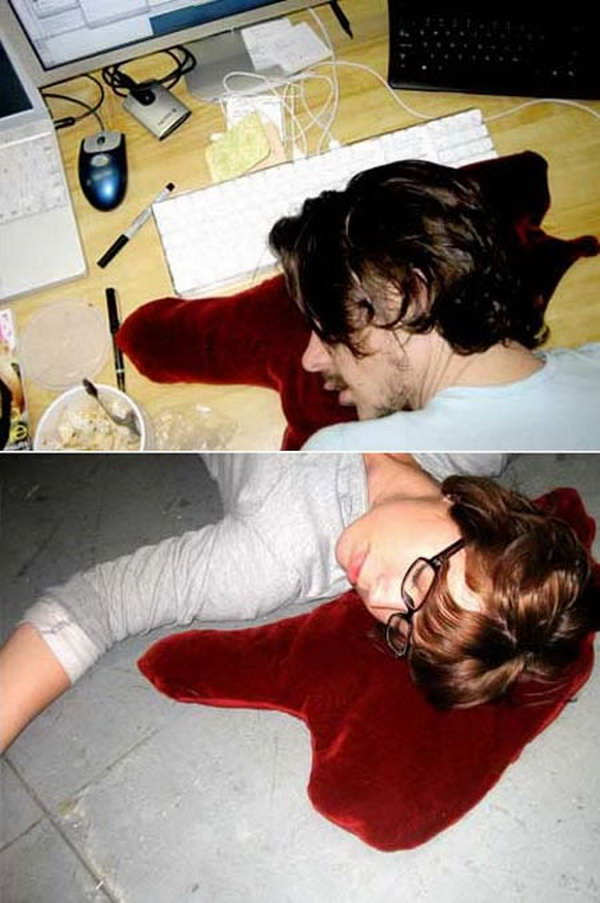 When you sleep on this pillow, it looks like you are dead. What a good idea to trick people into thinking you've been shot. See how to make one
here