30+ Festive DIY Pine Cone Decorating Ideas
Pine cones appear everywhere and are easy to gather in the fall or winter. As free and natural materials for craft projects, they come in different sizes and have lots of uses when decorating the home. You can paint the pine cones with festive colors and use them for centerpieces to easily get the cheerful look and attract others' eyes. A tree made from pine cones is easy to make and festive during the holiday season. Check out these creative pine cone decorating ideas, which are perfect additions to any festive home. They are meant to add fun to your holiday decoration and make your house more charming!
DIY Snowy Pinecone Candle Jar Luminaries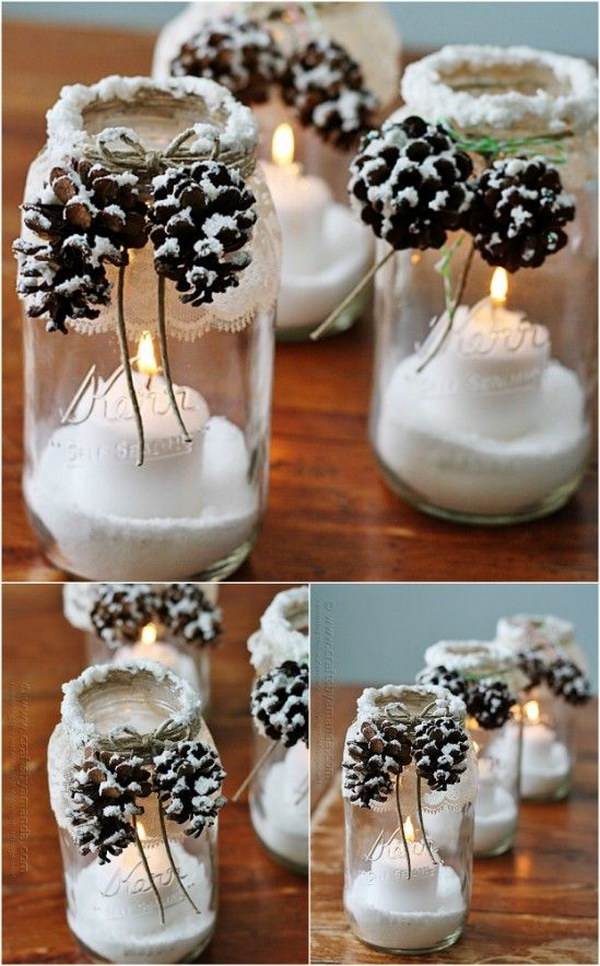 Cute Pinecone Elves Tutorial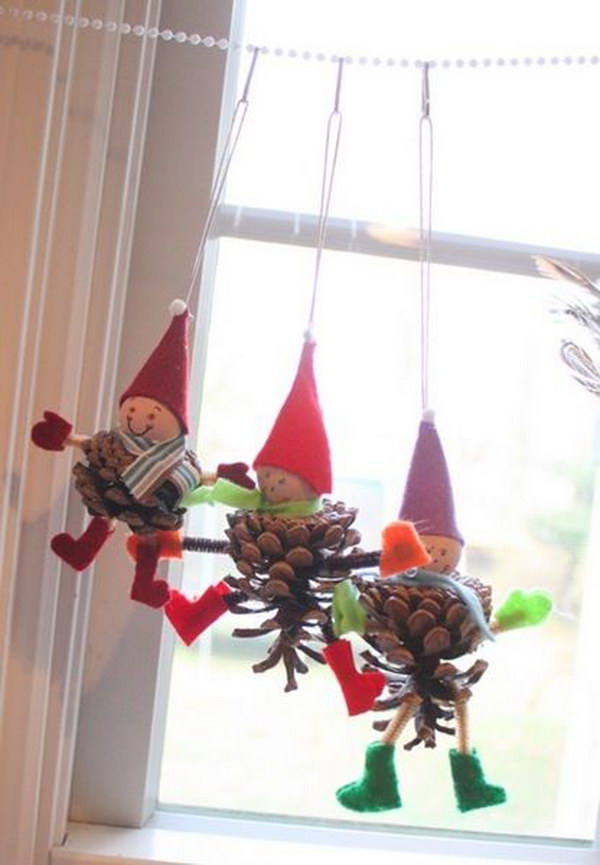 Table Decorating with Pinecones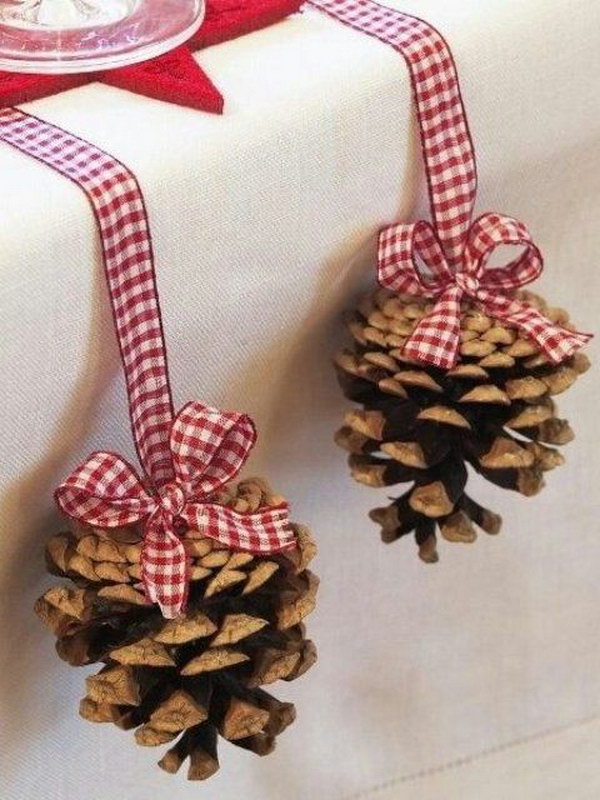 Blue and Silver Pinecone Christmas Centerpiece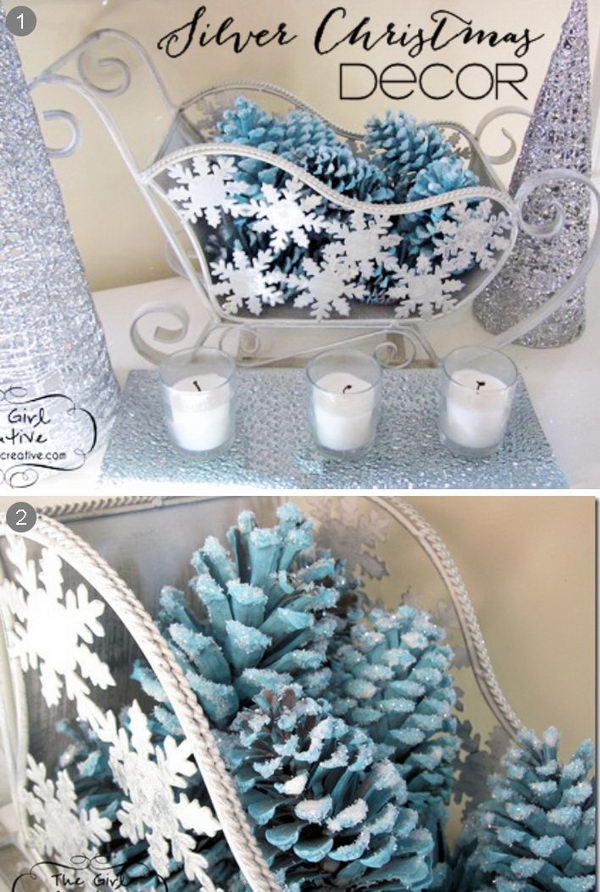 Frosted Look Pinecone Ball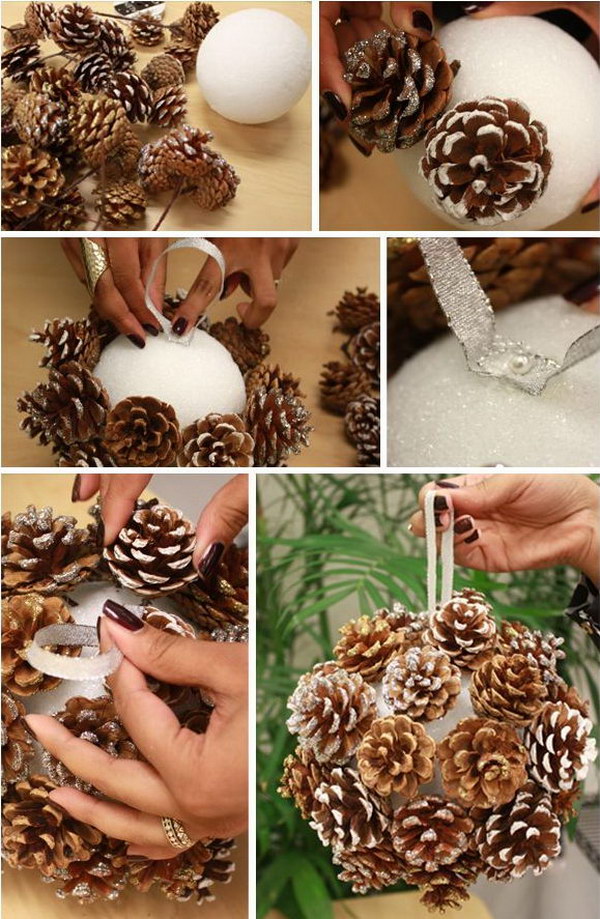 Pinecone Flowers and Christmas Trees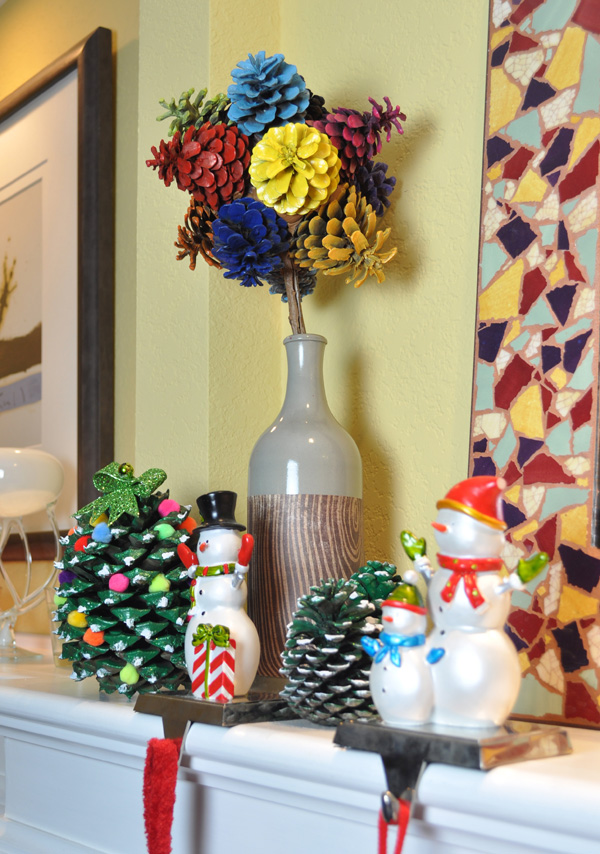 Berries and Pinecones Wreath for Outdoor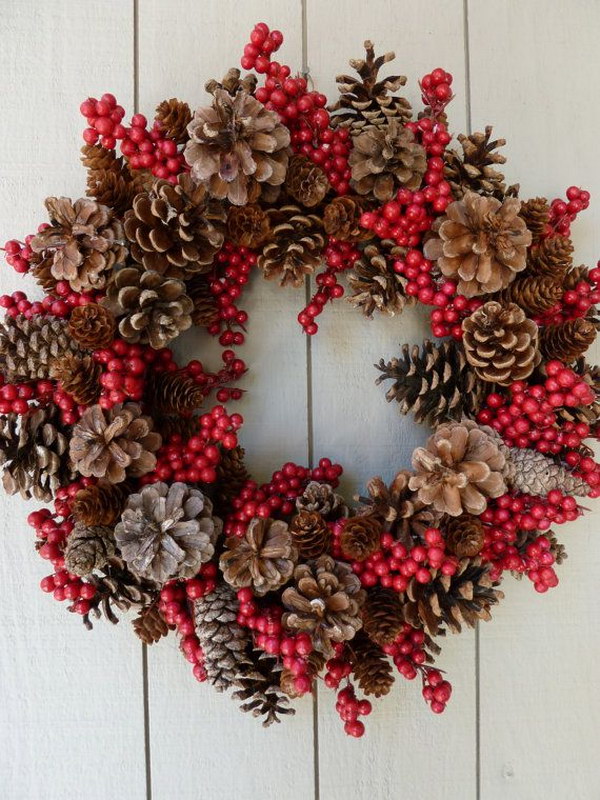 Mercury Glass Look Spray Paint Pinecones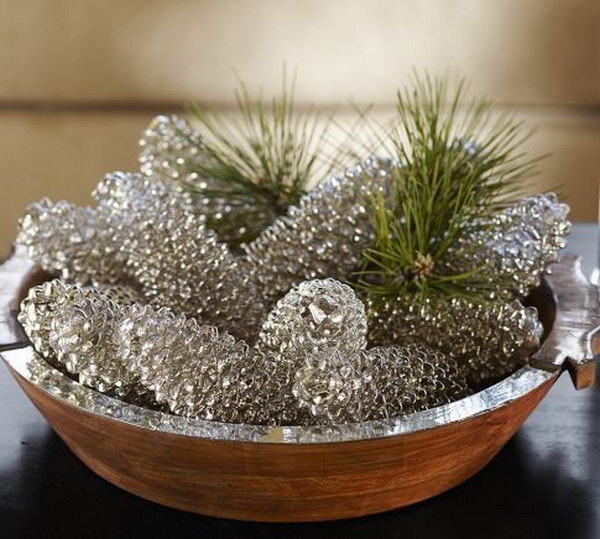 Use Krylon Looking Glass spray paint on pine cones to give that mercury glass look. This link really doesn't tell you how to do this, but it's pretty self explanatory. Via decorating-by-day.
Pinecones and Snowflakes Winter Door Hanging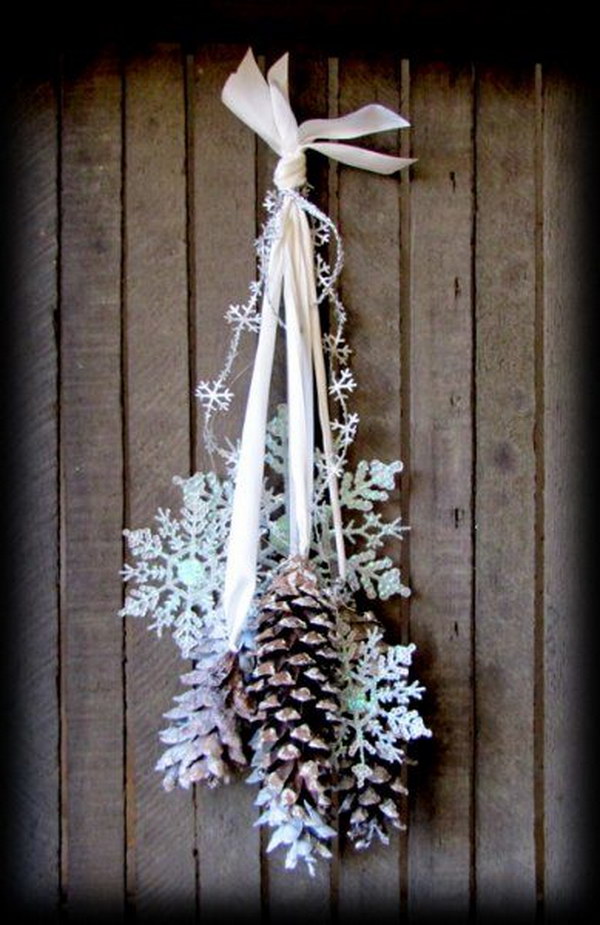 DIY Snowy Pine Cone Tree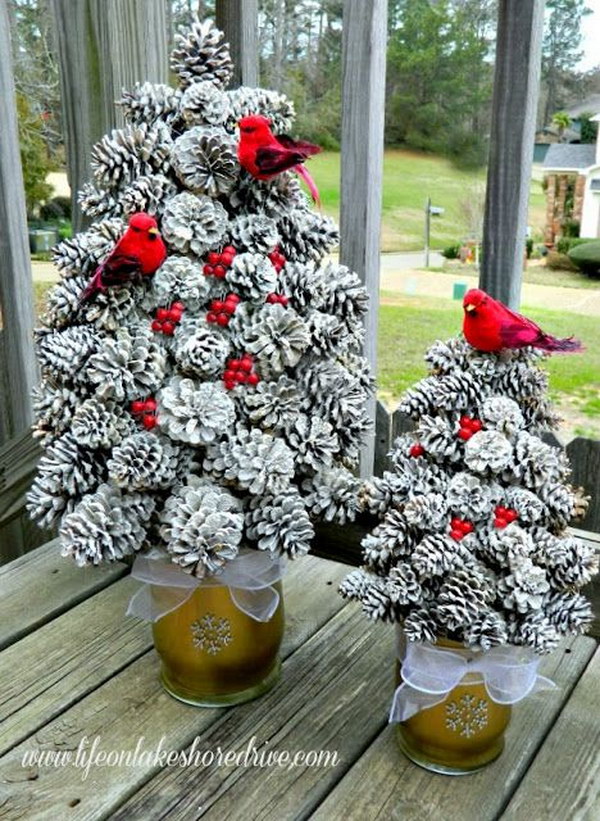 Pinecone Bow Ornament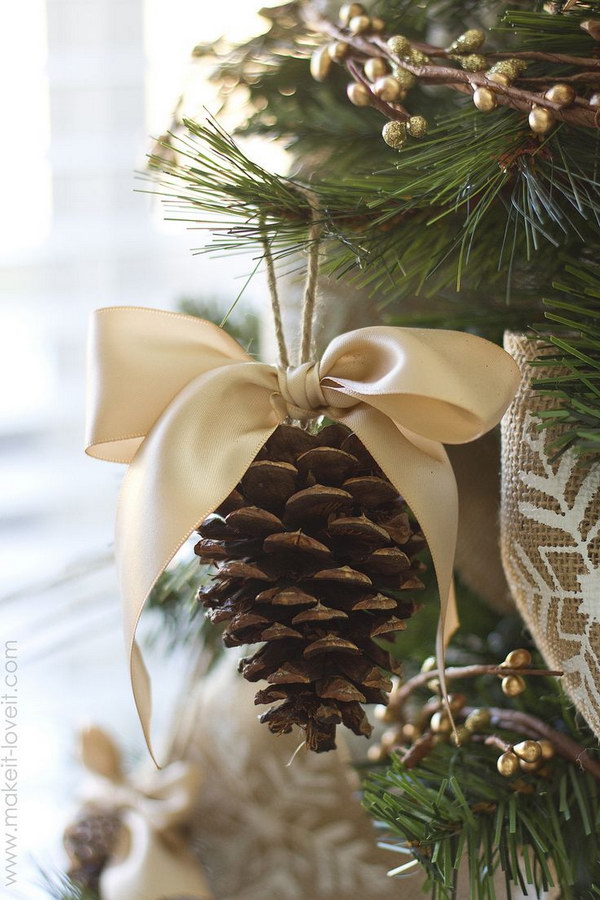 DIY Pine Cone Candles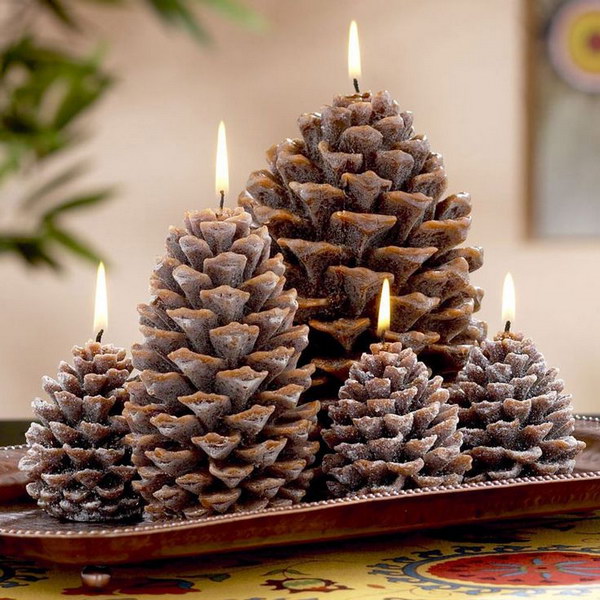 DIY Glittery Pinecones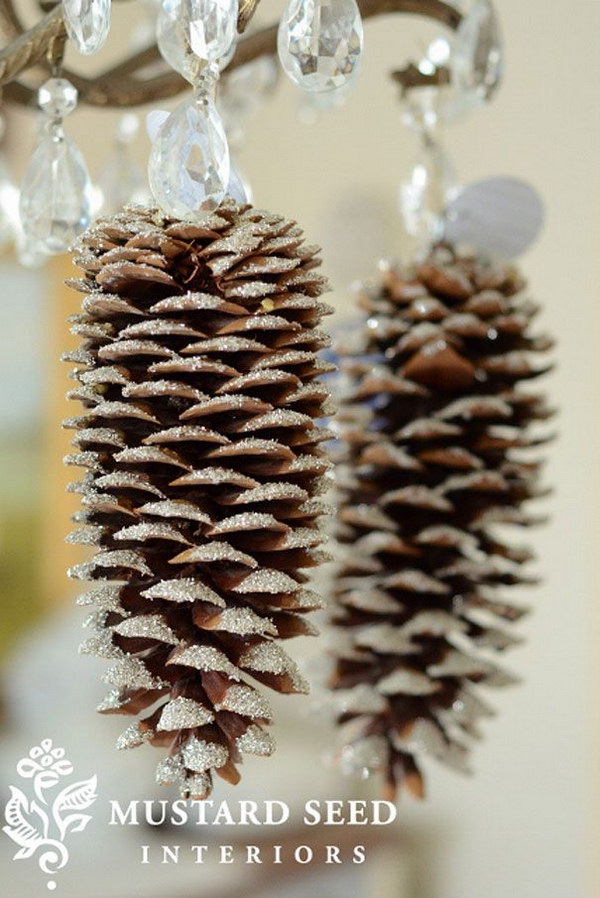 DIY Golden Pinecones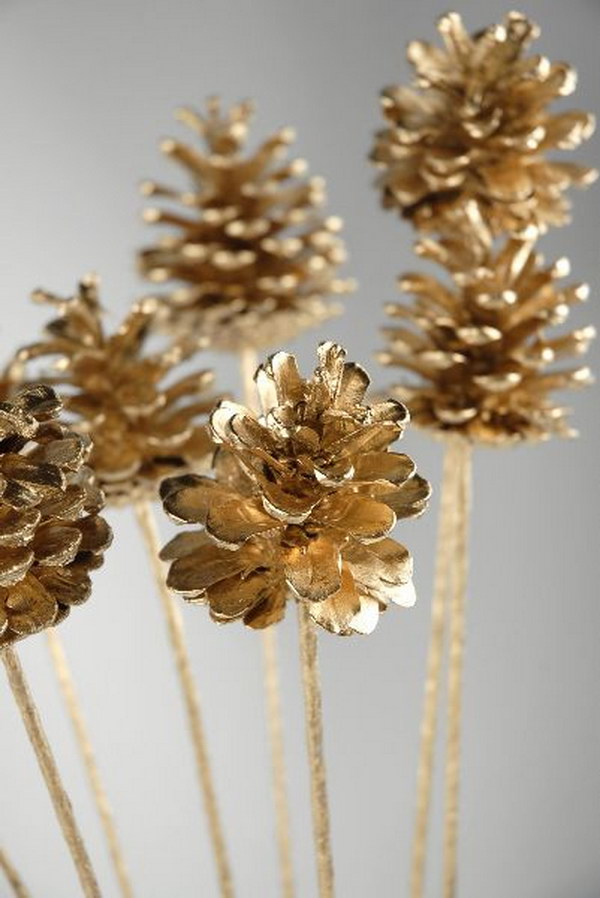 Snowy Pinecone Garland Tutorial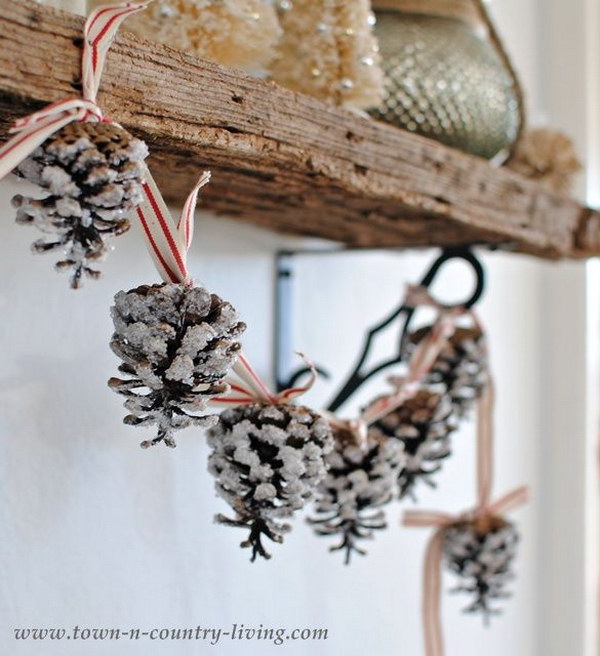 Christmas Decoration with Pinecones and Lighted Branches

DIY Christmas Bucket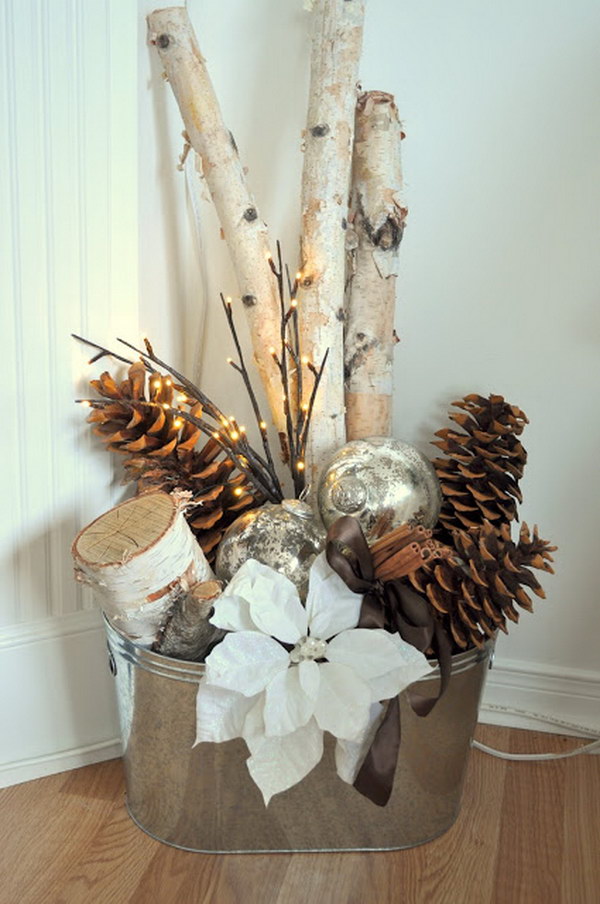 Pinecone and Birch Branch Centerpiece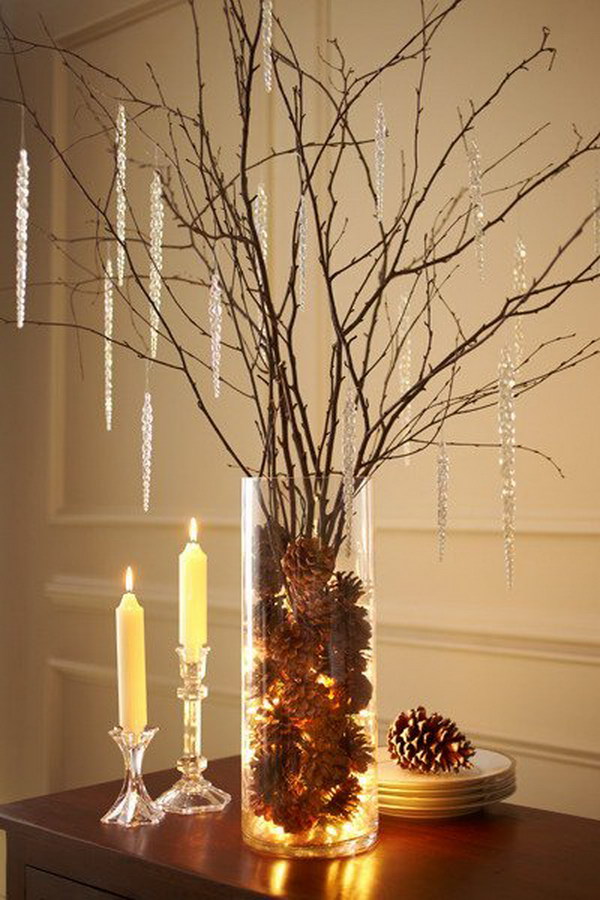 Pinecones and Ornaments in a Glass Jar for Table Centerpiece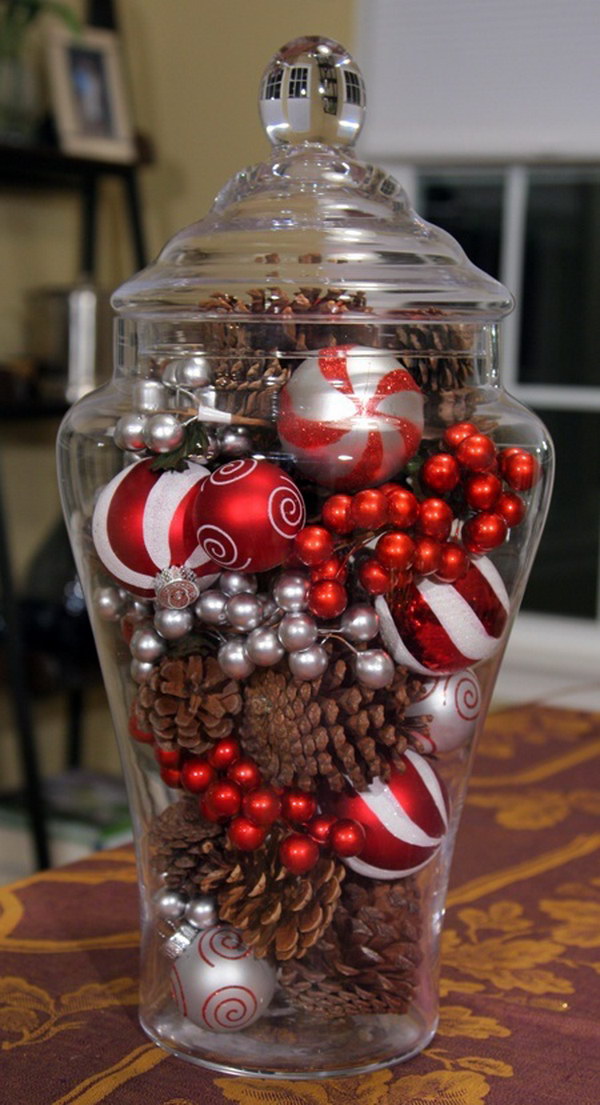 Pinecone Candle Table Setting
DIY Festive Pinecone Chandelier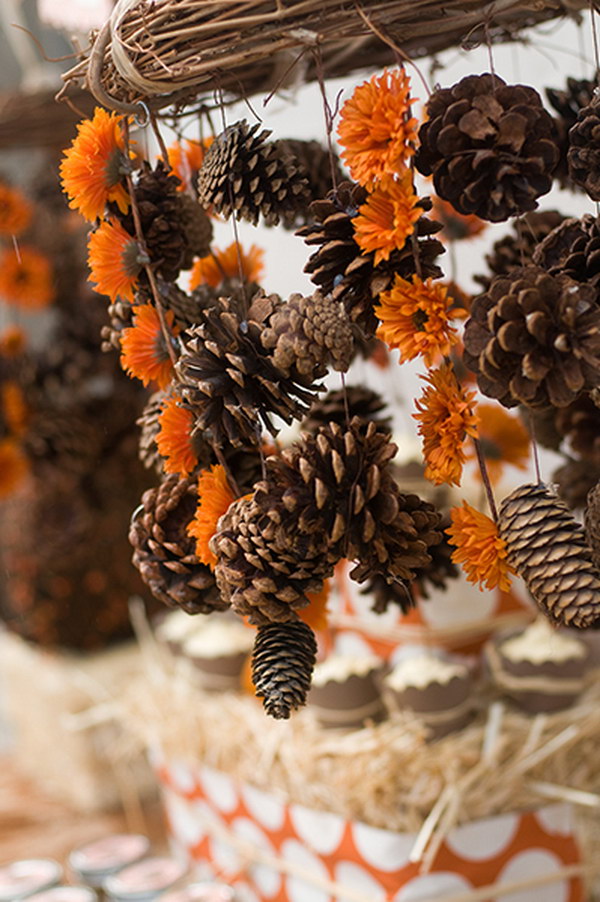 White Pumpkins and Pinecones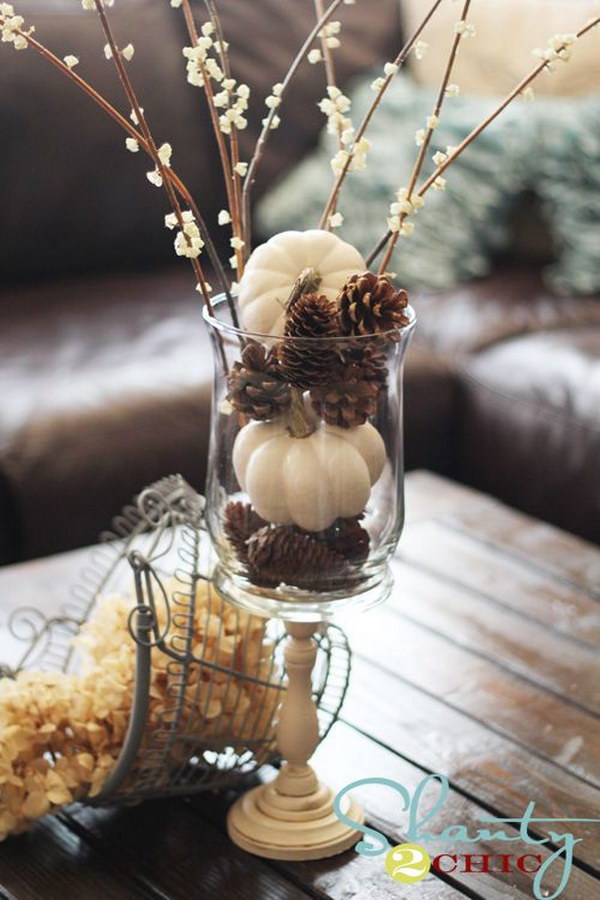 Hang Pinecones for Christmas Window Decorations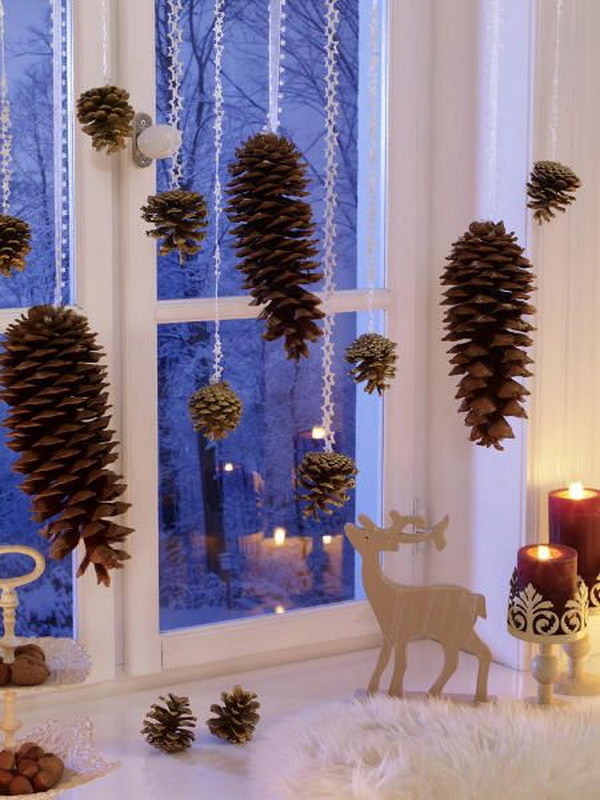 Blue Glittered Pinecones in a Glass Jar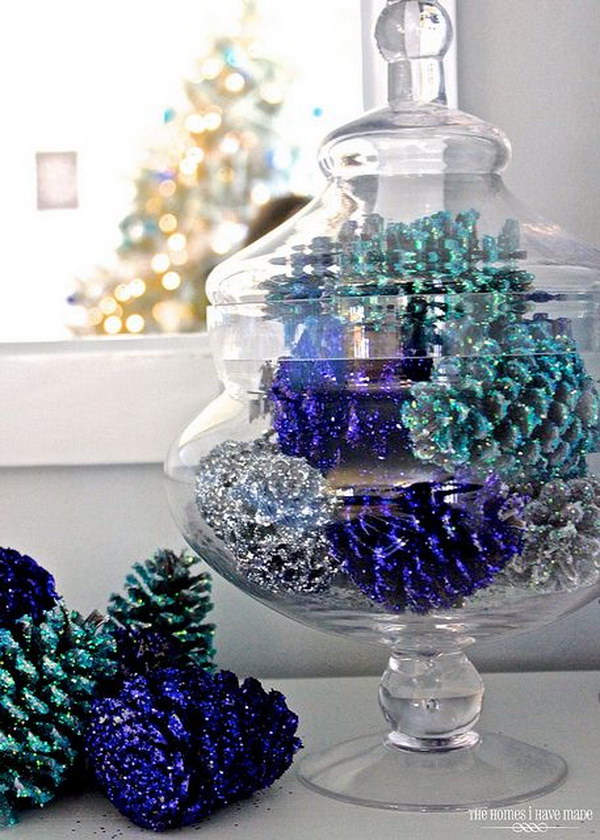 Pinecone Thanksgiving Candles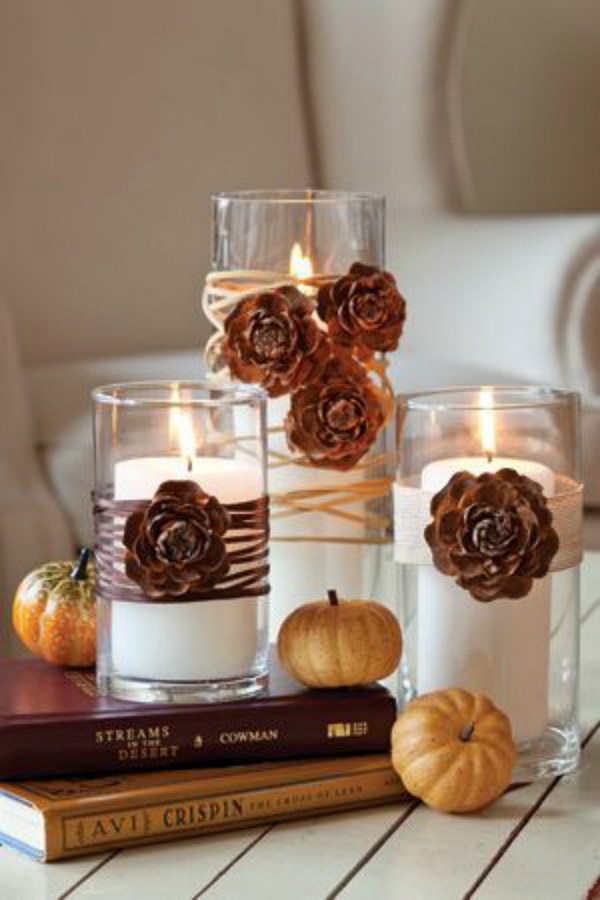 Pinecone and Acorn Flower Napkin Rings

Pinecone Place Card Holders Tutorial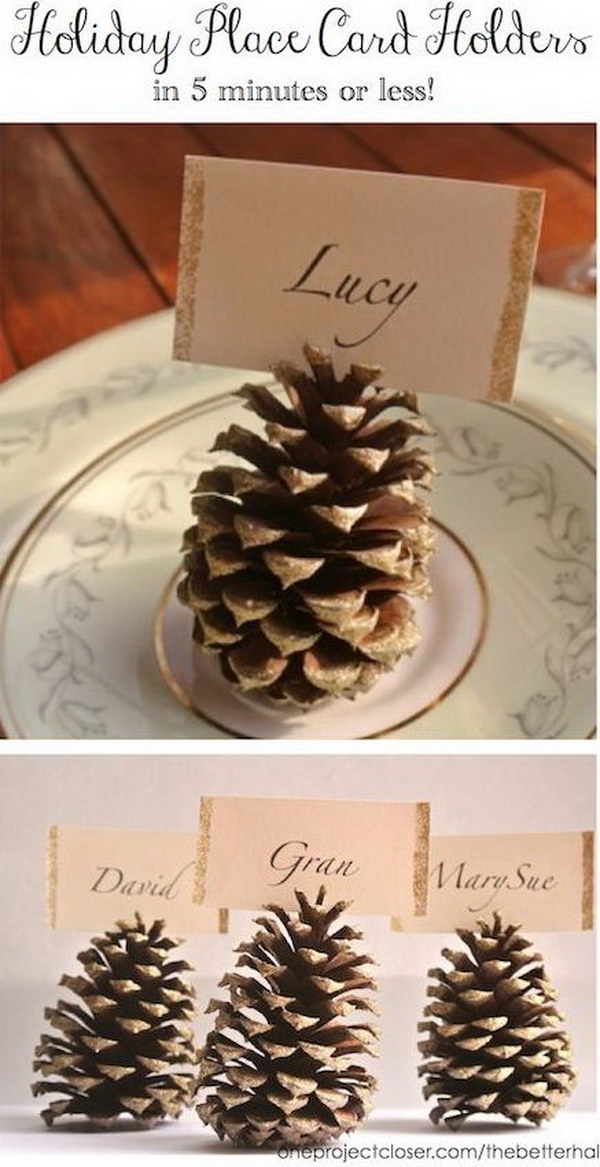 So simple, yet creative! If you made them the cinnamon ones, it would make the room smell like Christmas! Get the tutorial via oneprojectcloser.
Pottery Barn Inspired Pinecone Cluster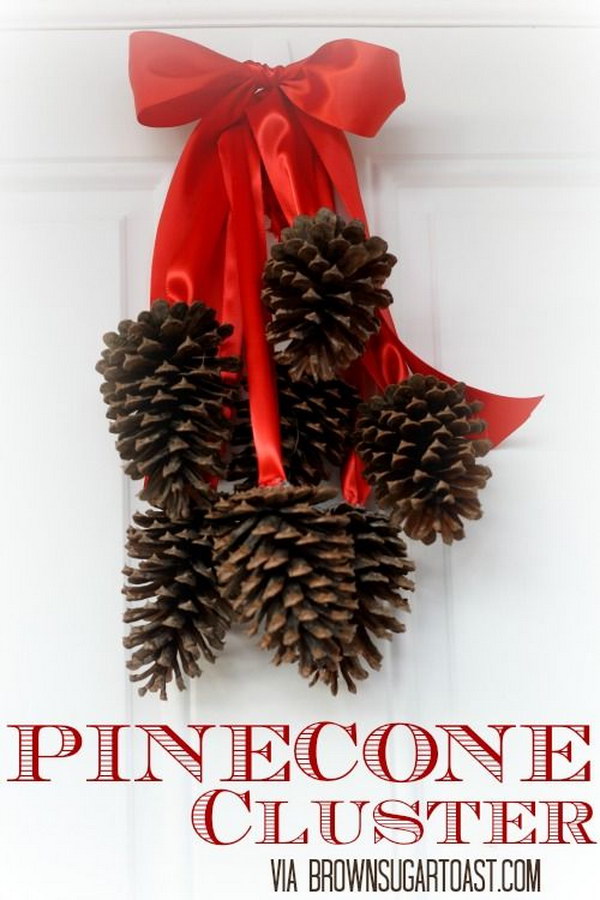 DIY Pinecone Candles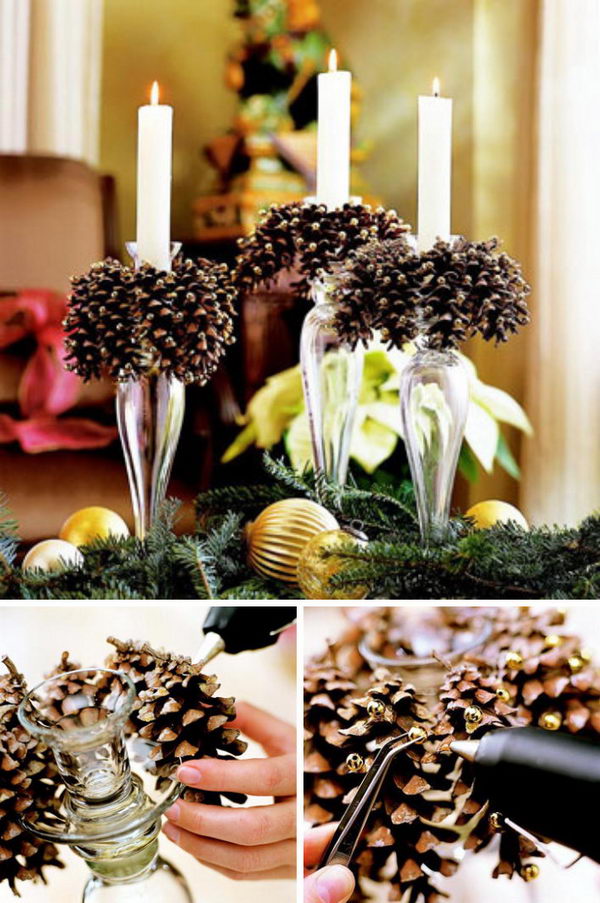 DIY Pinecone Garlands

Simple and inexpensive to add fun to your holiday decoration. All you need are pine cones, paint and twine. Get the tutorial via ukcraftblog.
Pretty Pinecones for a Dining Room Chandelier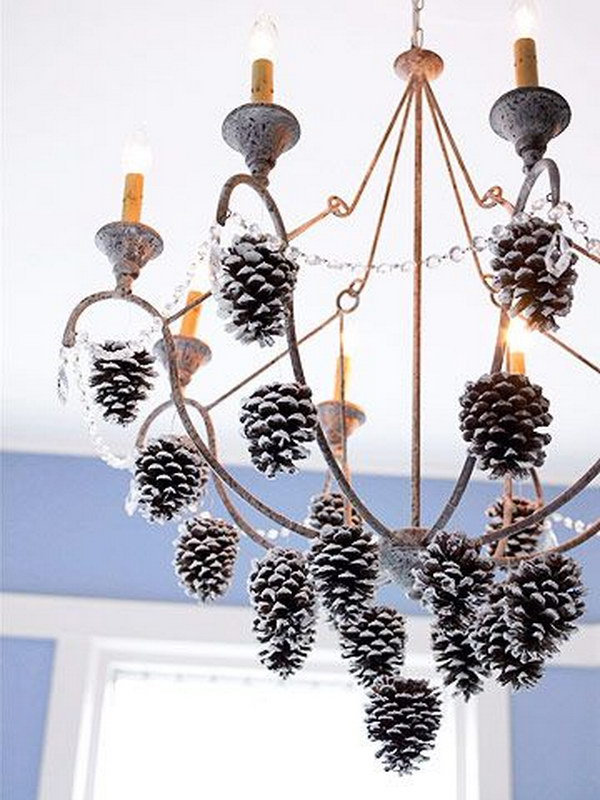 Pinecone and Ribbon Hanging Decoration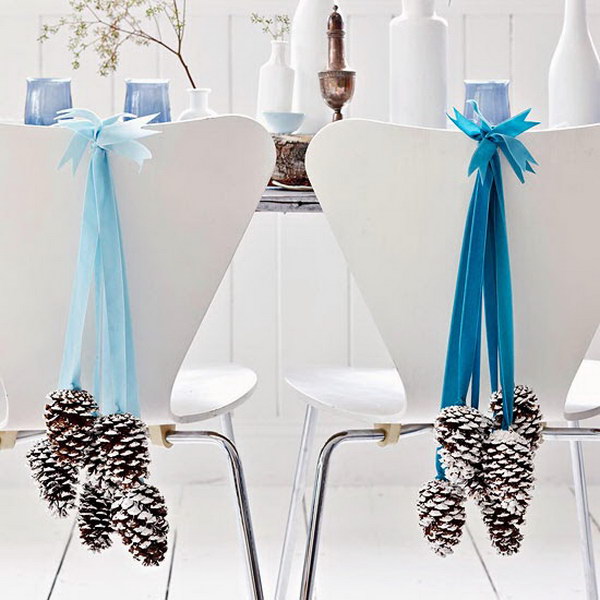 Jingle Bell Pinecone Ornament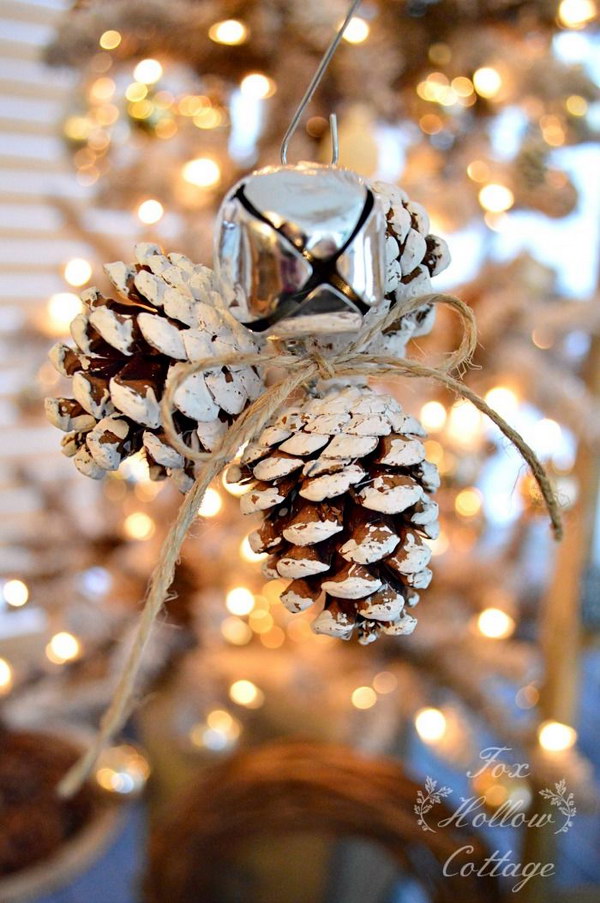 Red Pinecone Floral Bouquet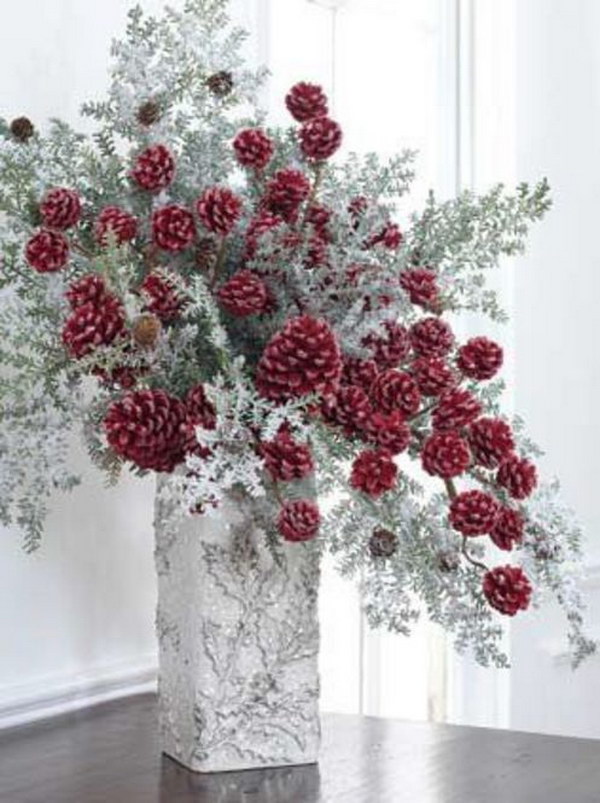 Pinecone Wreath Tutorial