Quiet Book Ideas for Kids
Are you familiar with quiet books? They are basically activity books that are made of all soft "quiet" materials like felt. It's often used for special times, like church, when you need to keep children happy and quiet. Take a look at these quiet book ideas for kids. When you are on bus or train trips, during wedding ceremonies, or whenever silence is required, keep your child entertained with your own fun and creative quiet book.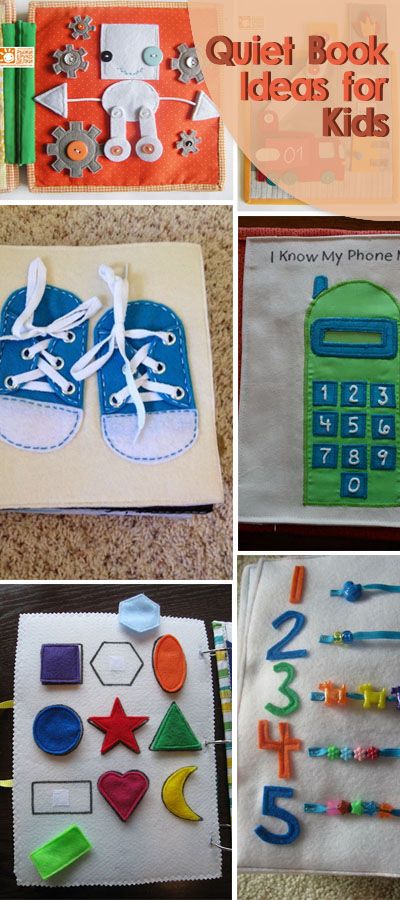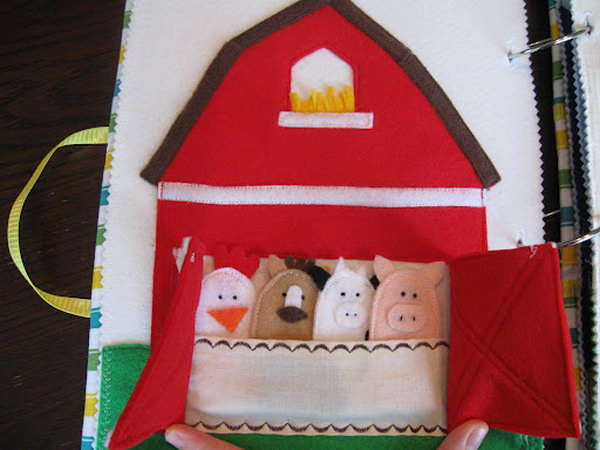 Quiet book page with animal finger puppets.
source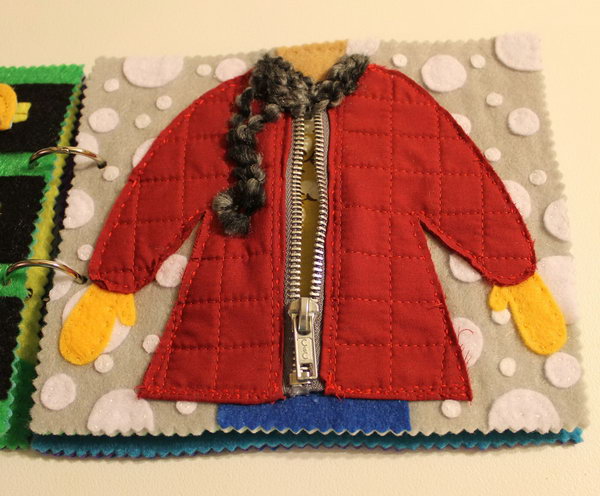 Zip this page up and down just like your own coat.
source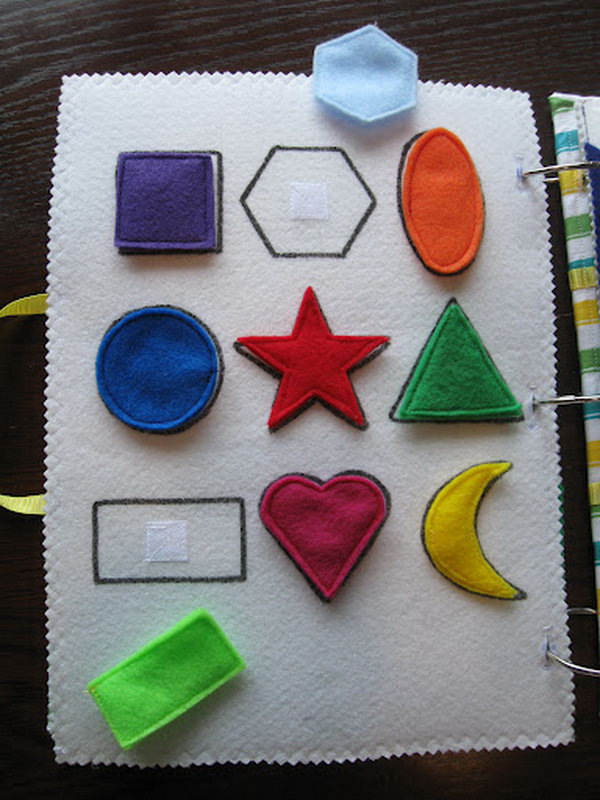 This is a very basic shape matching page. Fabric markers were used to make the outlines.
source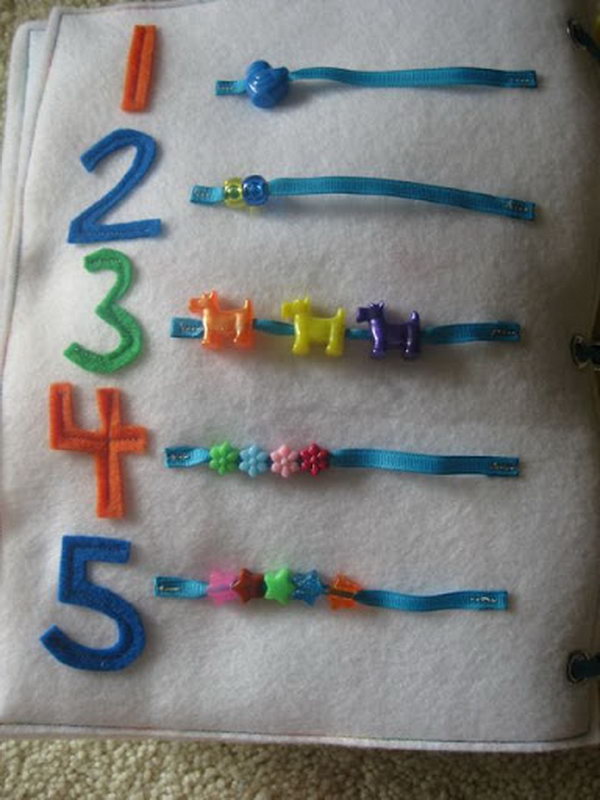 This page teaches kids about numbers.
source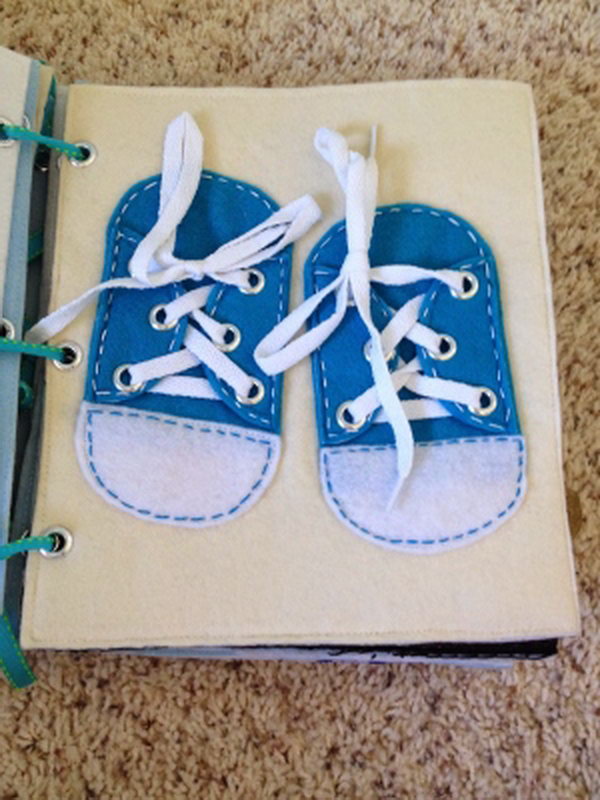 Shoe Lacing Quiet Book Page,
source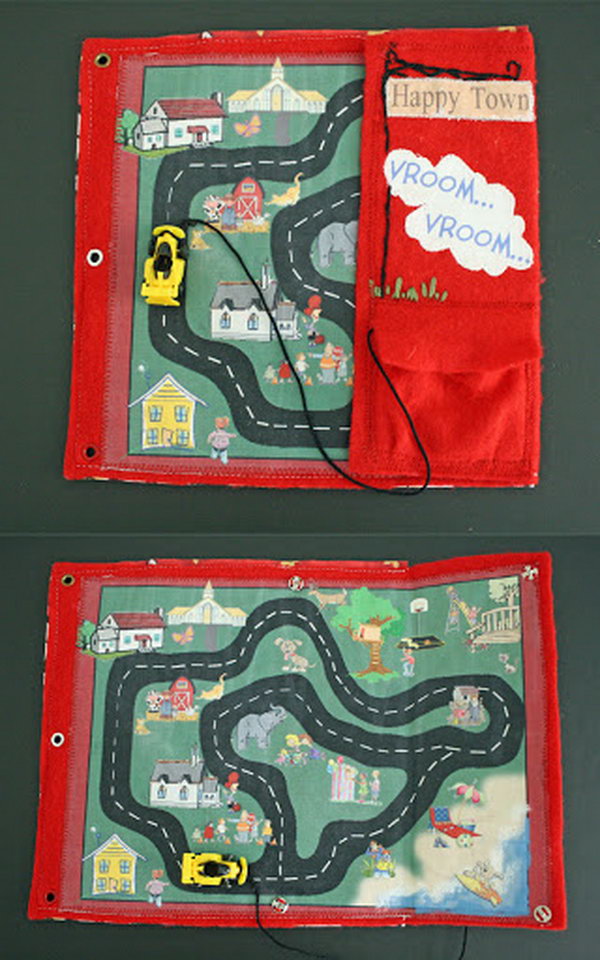 This car track page includes pocket for car, which is attached with a string so it doesn't get lost.
source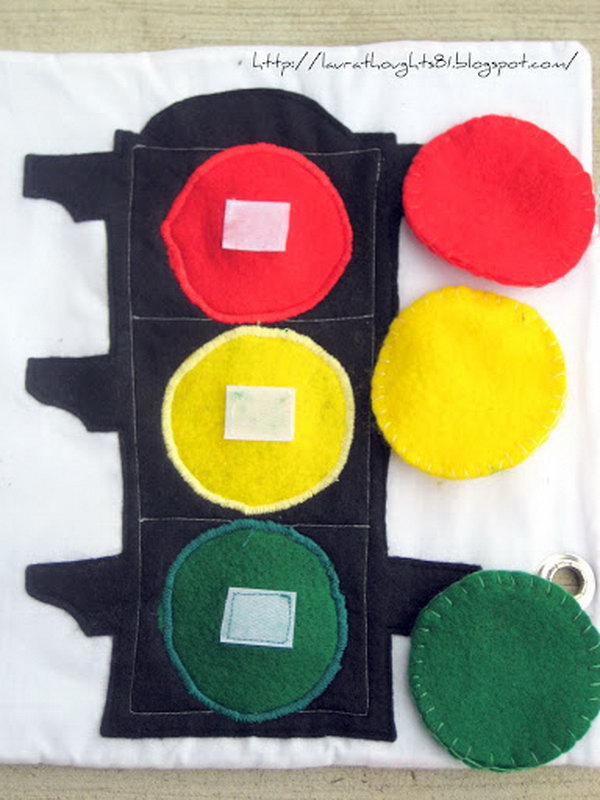 A simple and fun color matching stoplight page.
source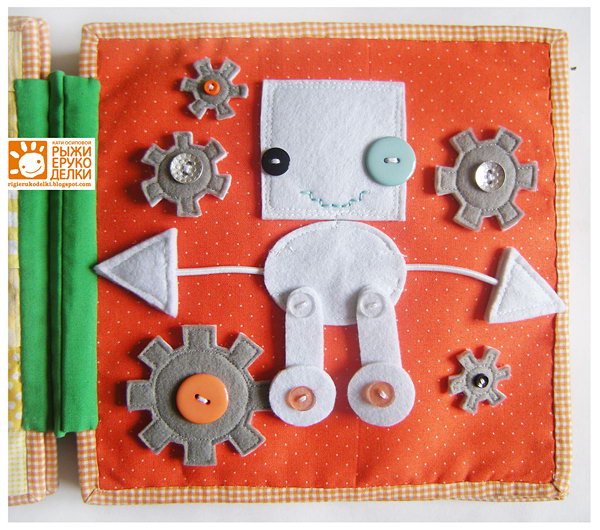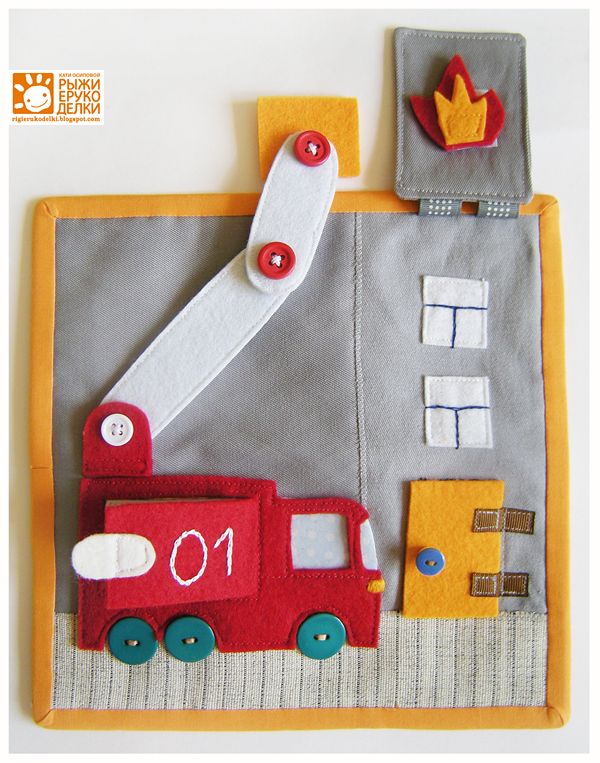 Fire truck quiet book page,
source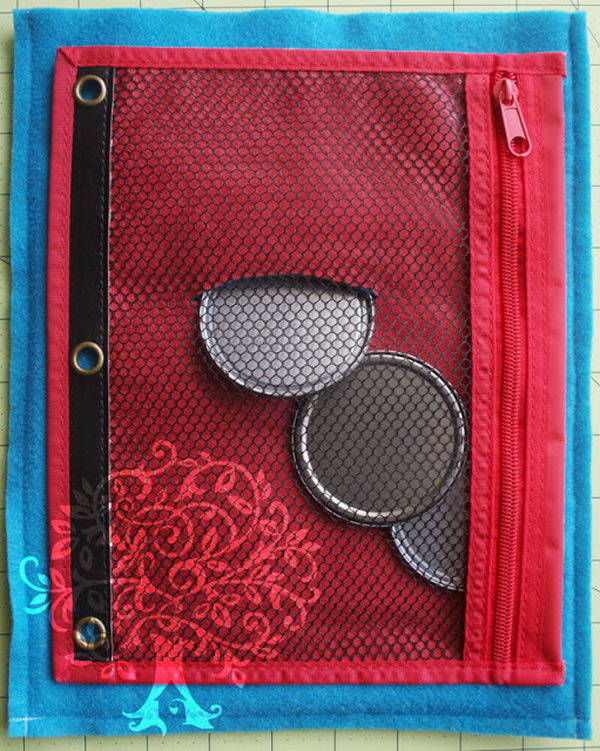 This piggy bank page teaches kids about saving.
source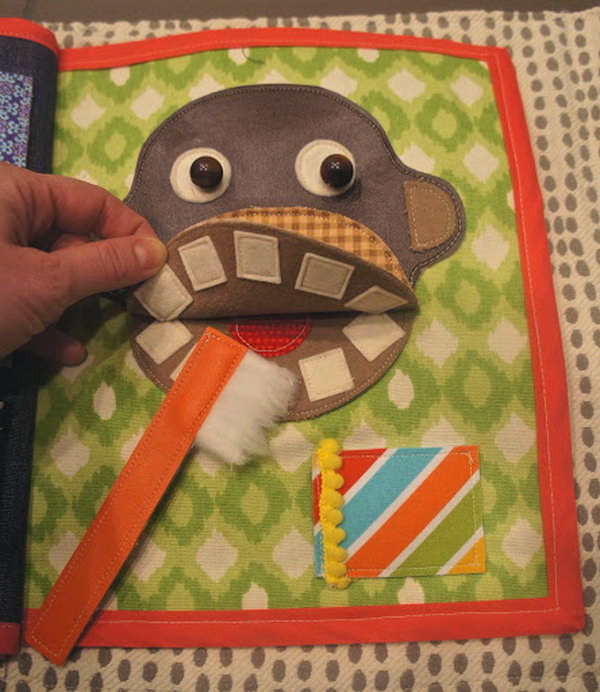 Cleaning teeth quiet book,
source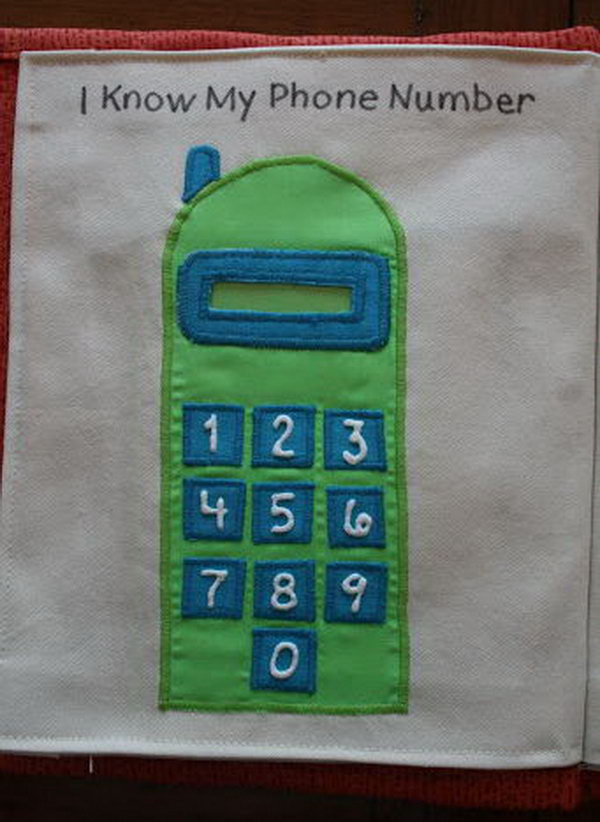 This fun little phone has a spot up top to insert the piece of paper with the child's phone number to learn. The puffy numbers on the key pad make it fun to dial up their number.
source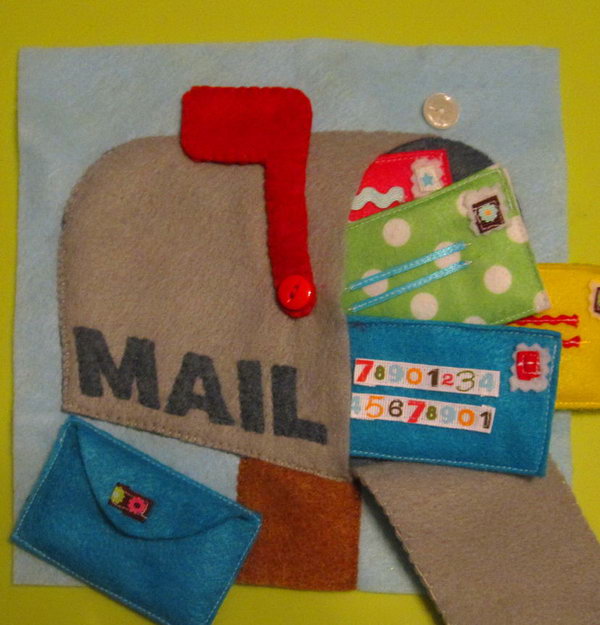 This fun little mail box holds a real letter and can be opened and closed to check for mail.
source