Enchanting Farmhouse Entryway Decorations For Your Inspiration
Your entryway is a transitional space, a bridge between the outside and the indoors. It serves as an ideal space for a few personal flourishes. If you want to fill your guests with anticipation for what's on the other side of your door even before it swings open, browse our collection of farmhouse entryway decorations to fire up your imagination.
Open Layout Rustic Decor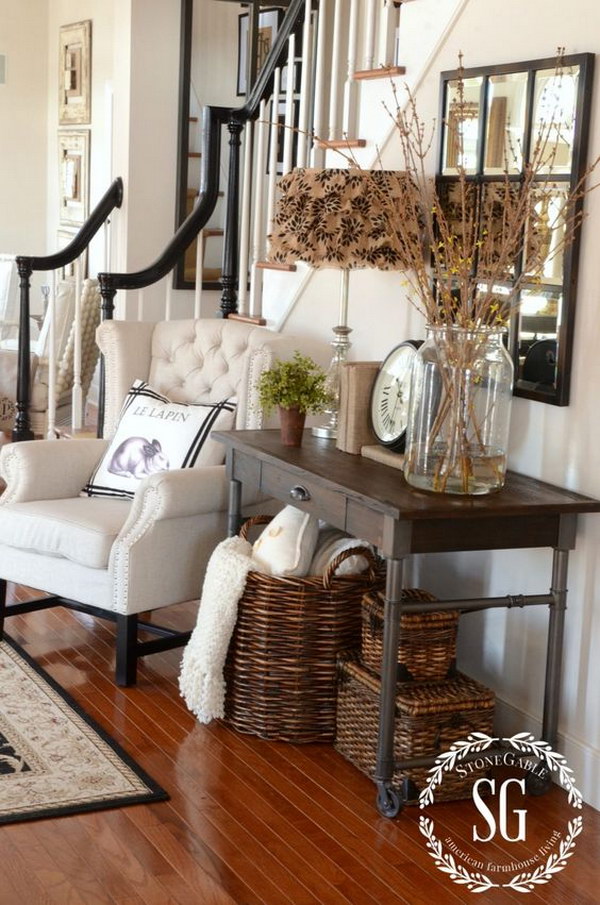 Vintage Meets Chic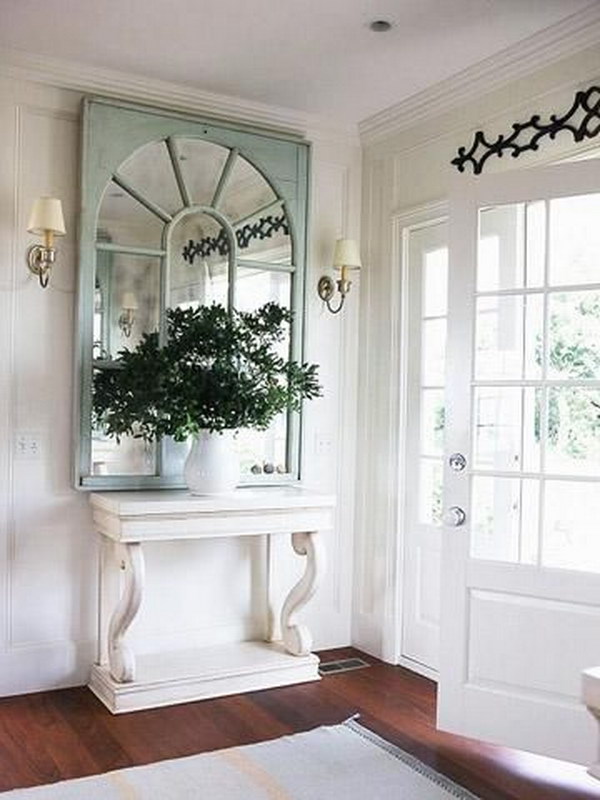 An iron pot full of fresh greens sits atop a white-painted vintage console with an old window frame made into a mirror for a rustic yet chic decor.
Shabby Chic Decor With An Unexpected Twist
IKEA Norden Sideboard Makeover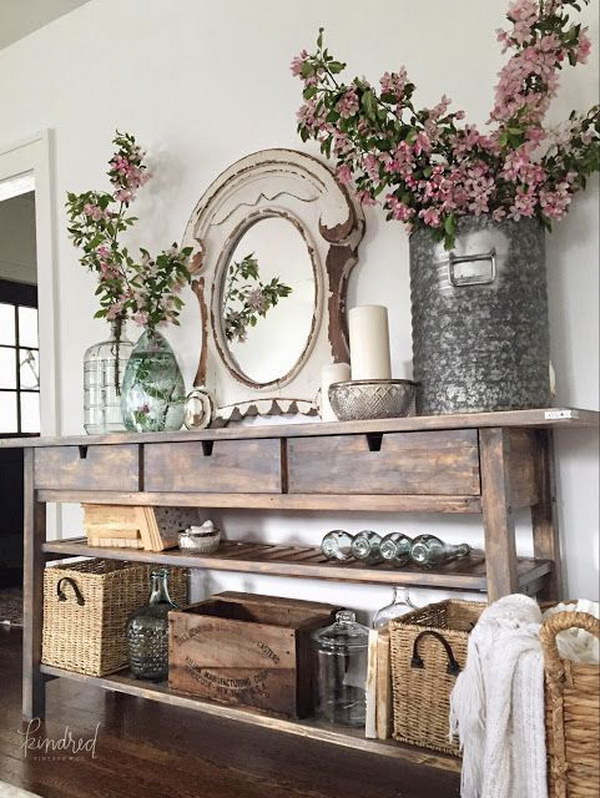 Mixing Old and New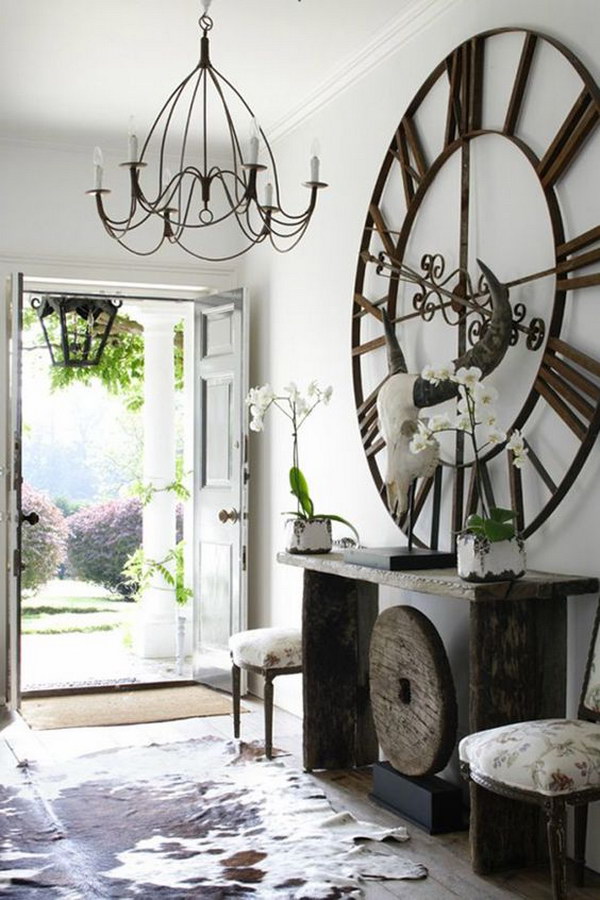 Rustic Floral Decor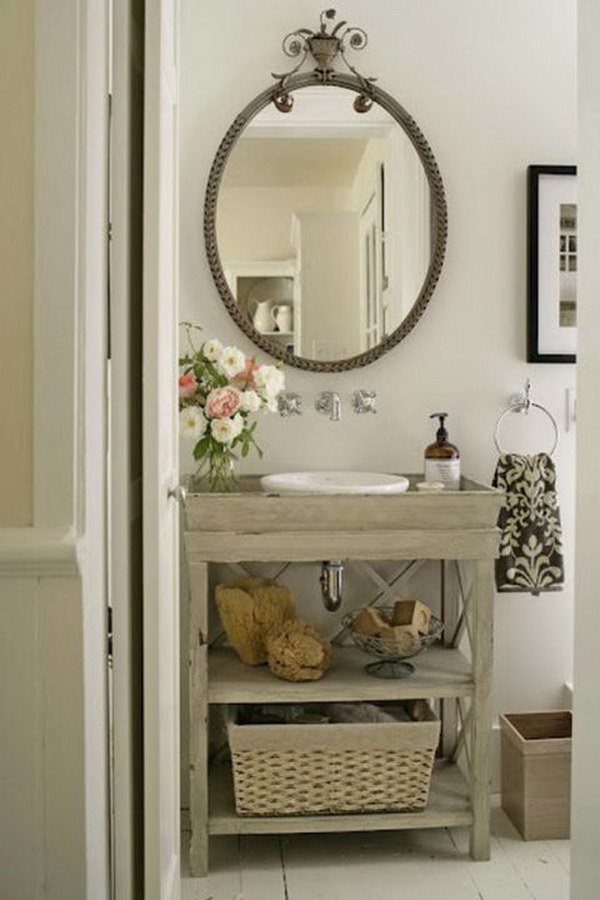 Nothing says 'country' like fresh flowers. A distressed vanity works beautifully with other contemporary pieces in this room.
Gorgeous Contemporary Farmhouse Entry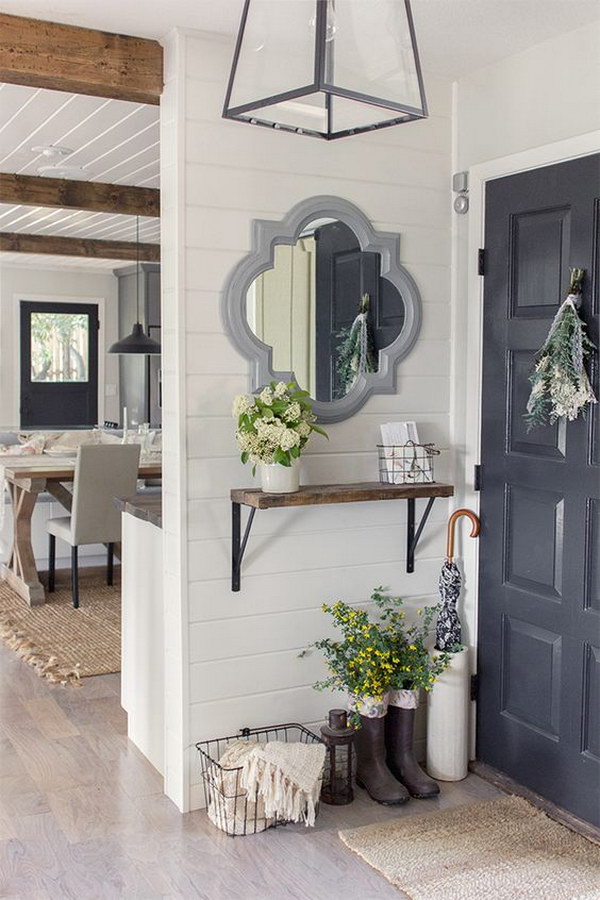 Decorating with Old Windows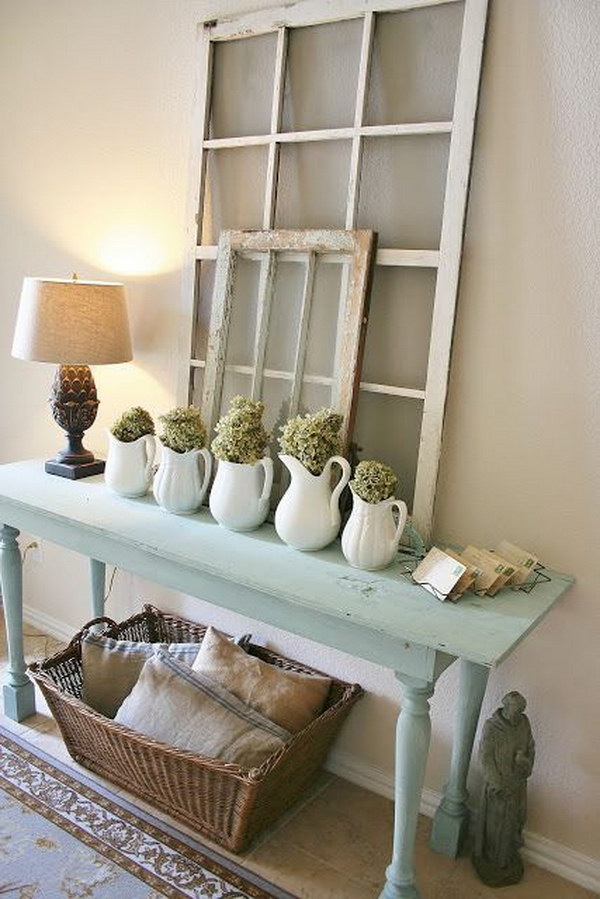 Mixing Old with New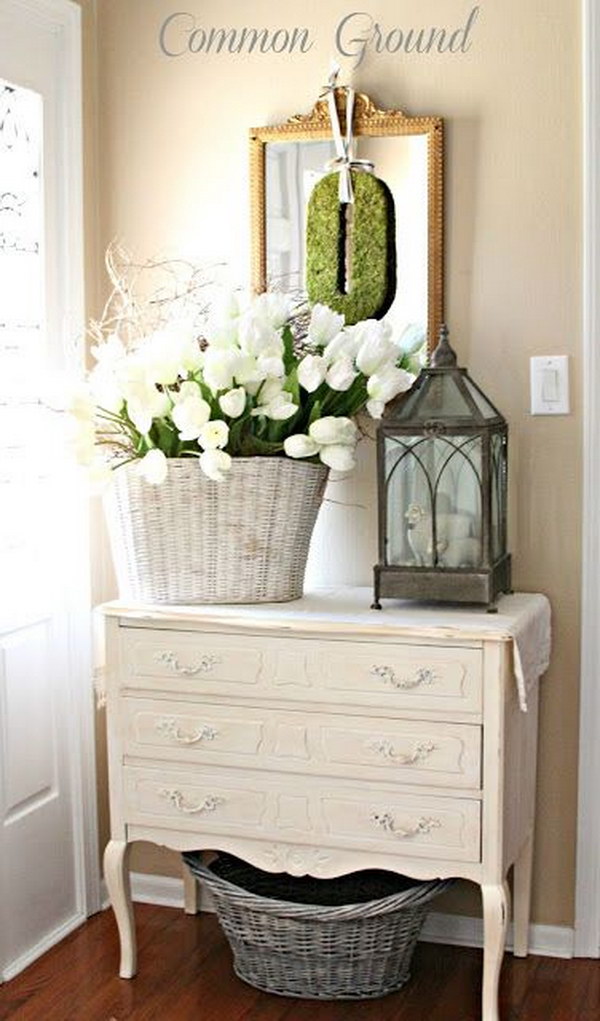 Rustic Chic Entryway With Refined Decor Style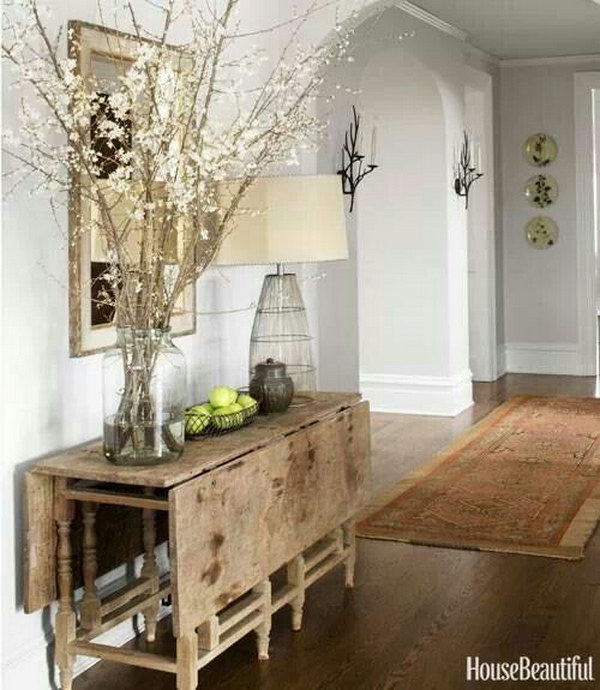 Sophisticated and Cozy Rustic Decor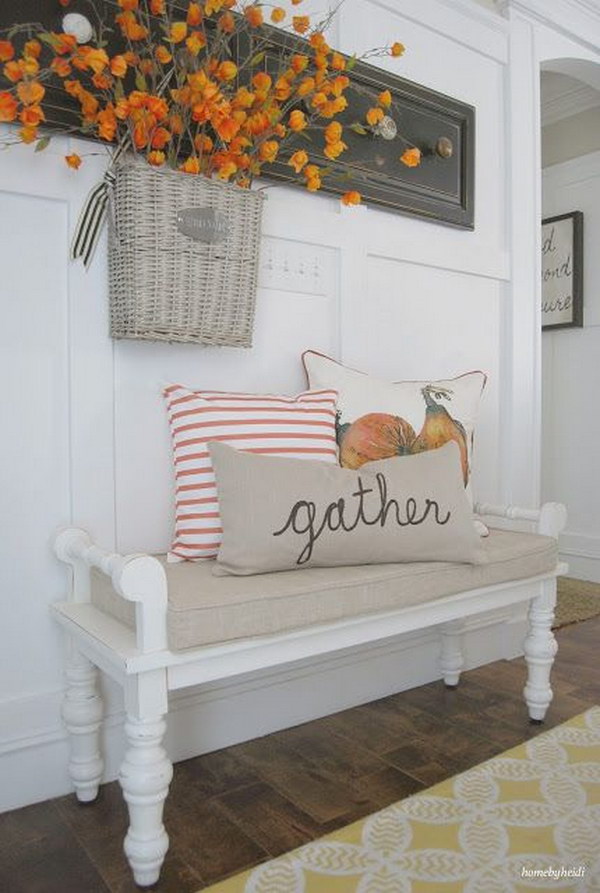 The white wall and bench infuse a shabby chic theme into this decor while providing an excellent backdrop for the eclectic collection of pillows and the country basket full of flowers. source.
Warm Rustic Entry Decor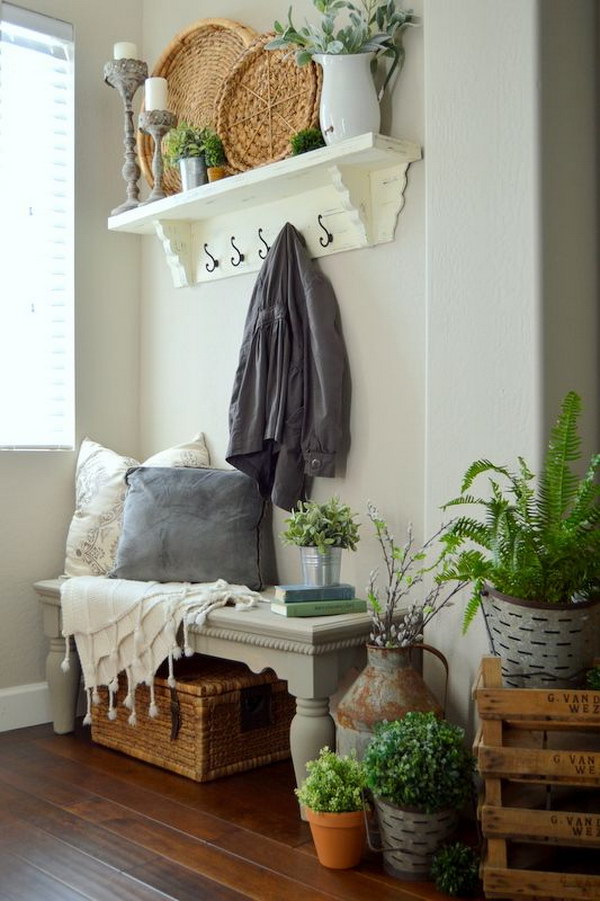 Beautiful Shabby Chic Entry with a French Twist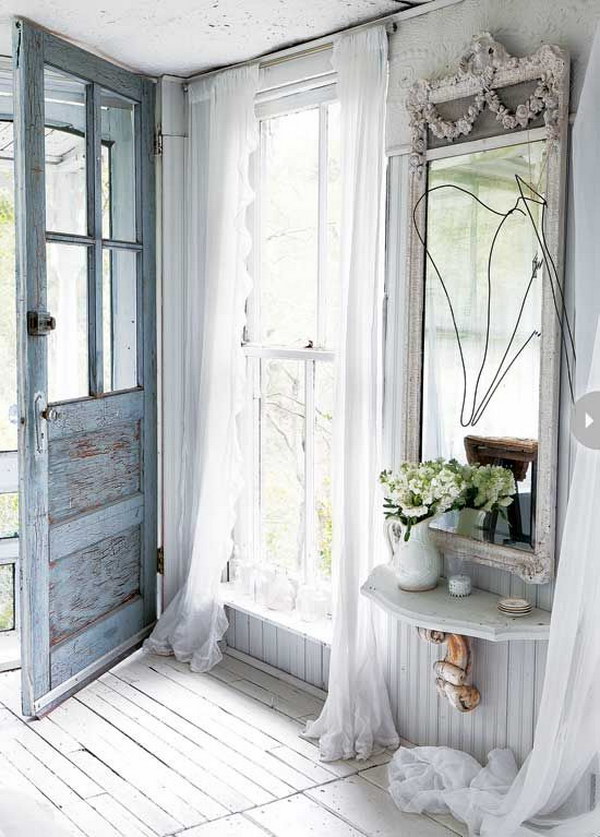 Farmhouse Entry Table Rustic Furniture Country Farm House Tab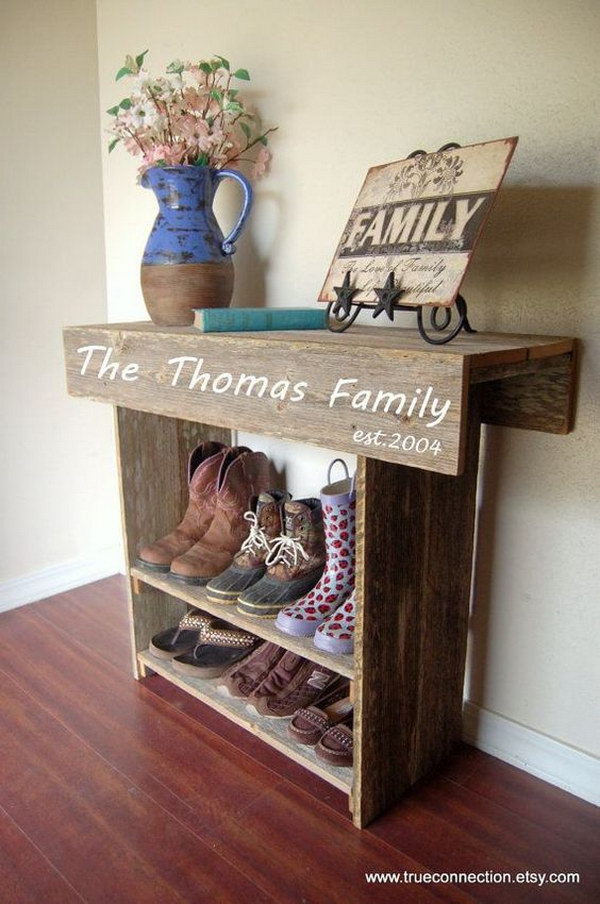 Add Rustic Charm with a Mirror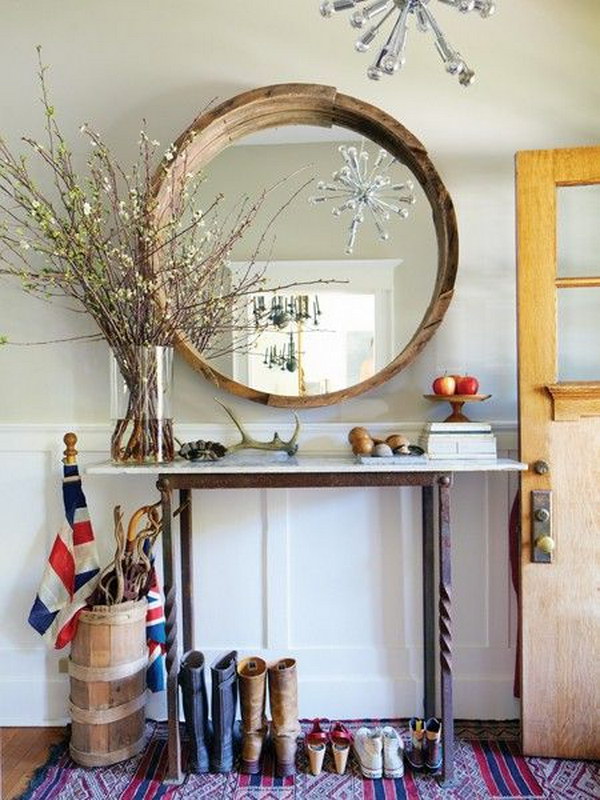 A barrel mirror provides an attractive focal point for this entry. A repurposed umbrella basket provides a convenient storage option for guests. The vase with flowering branches adds an element of surprise to this simple country style entry.
Decorate With A Door That Leads To Nowhere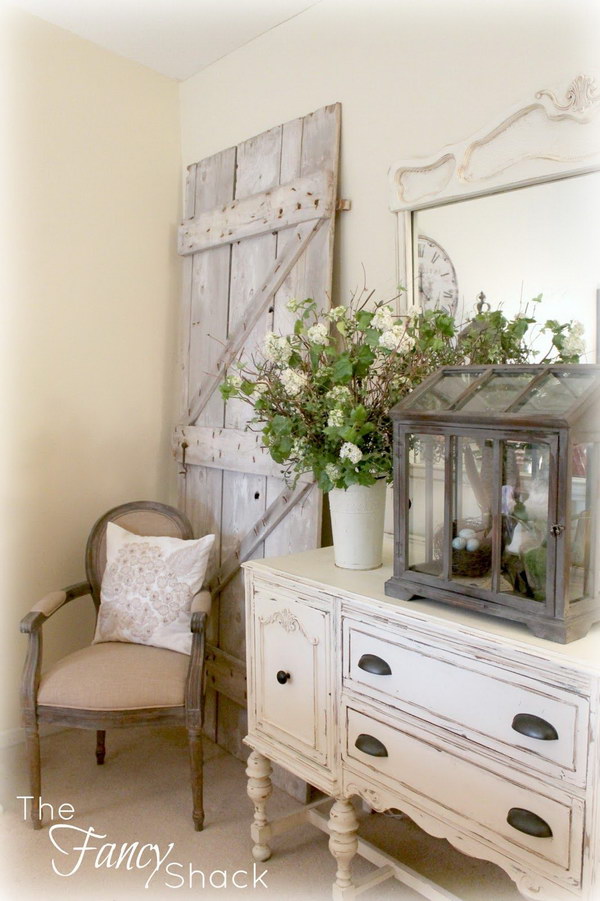 Interesting Farmhouse Entry Decor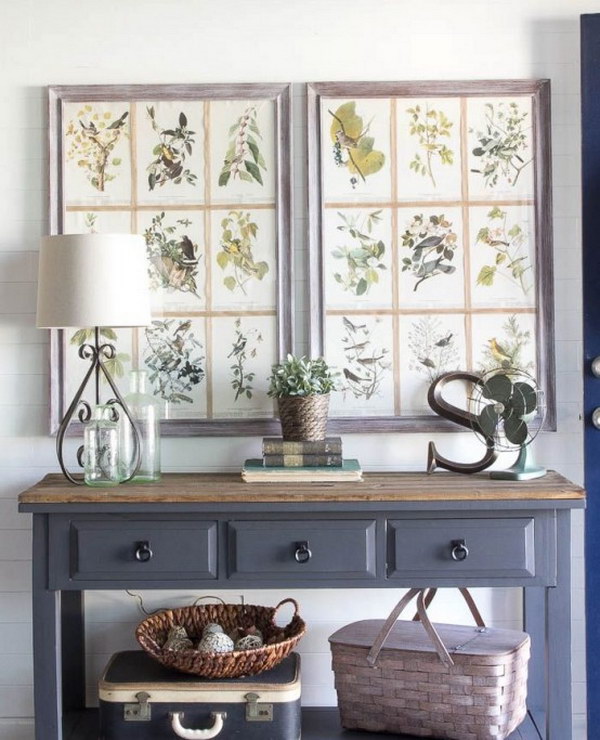 Metal Decor for Entrance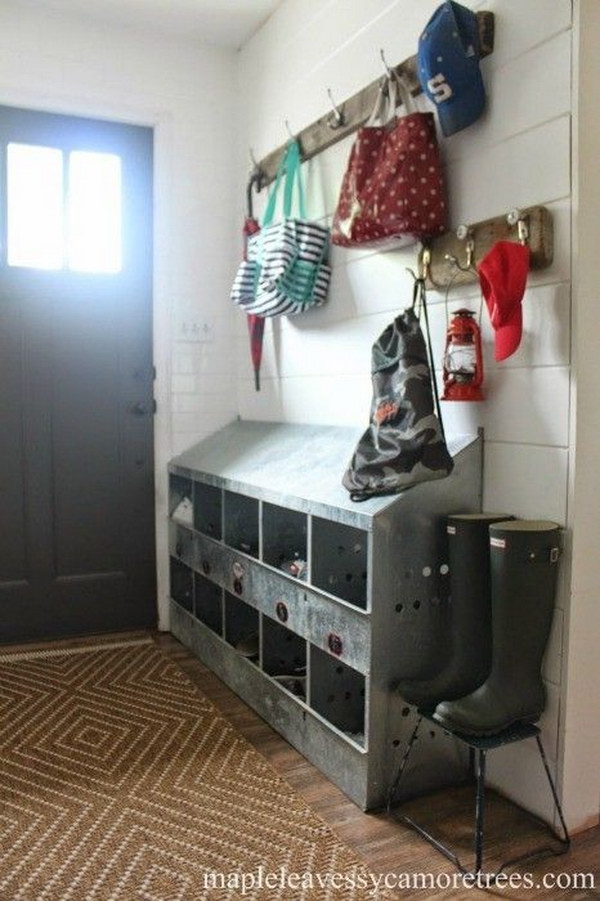 Rustic Elegance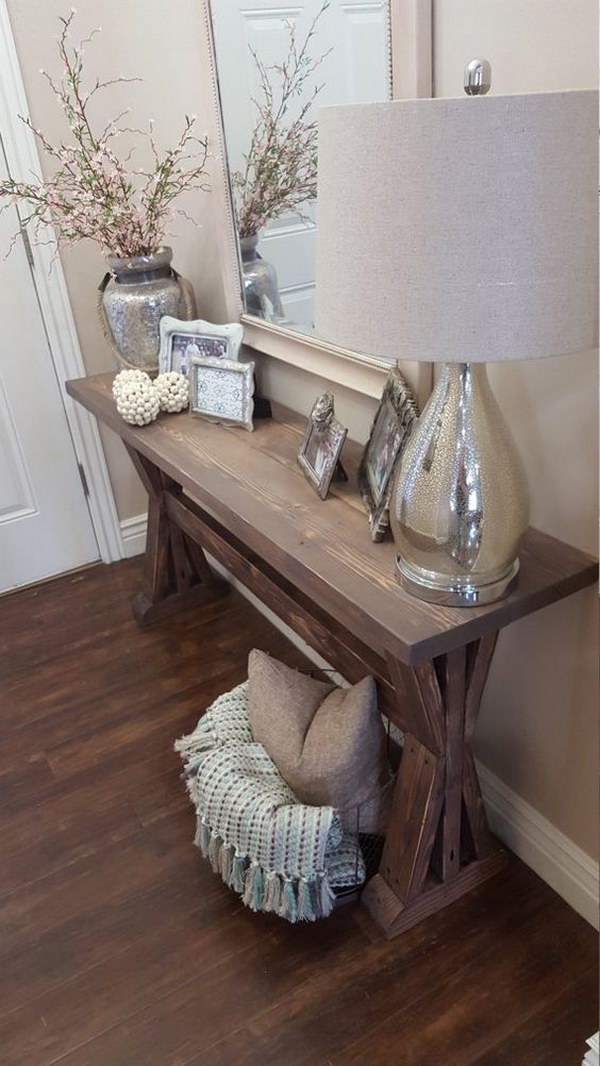 Charming and Inspiring Entry Rustic Decor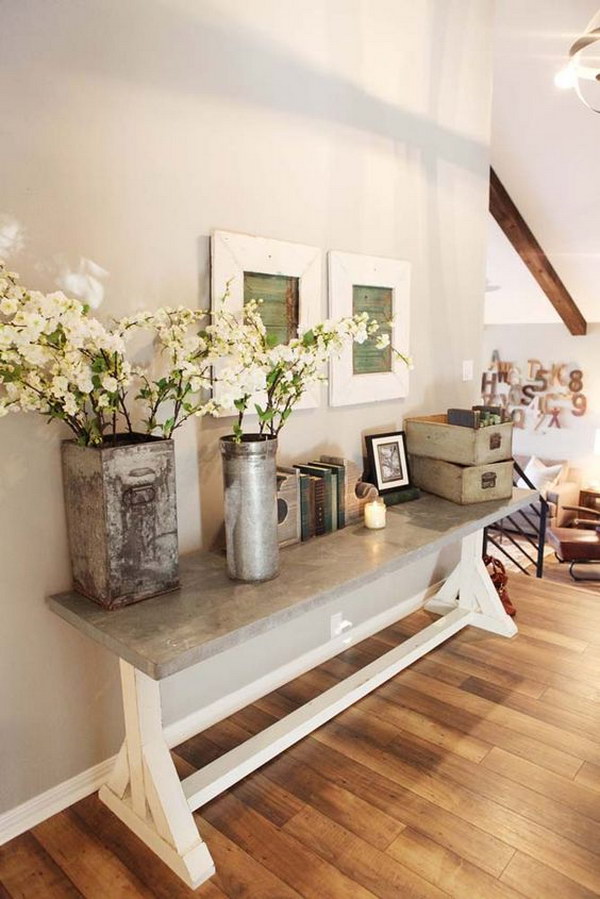 Inviting Entry With Lantern To Prints To Millwork To Baskets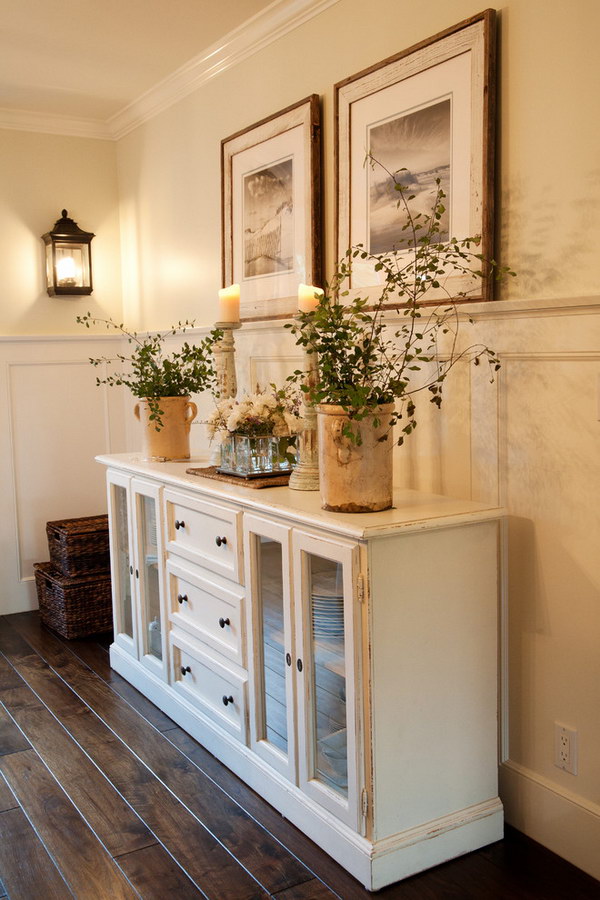 Minimalist-style Rustic Entrance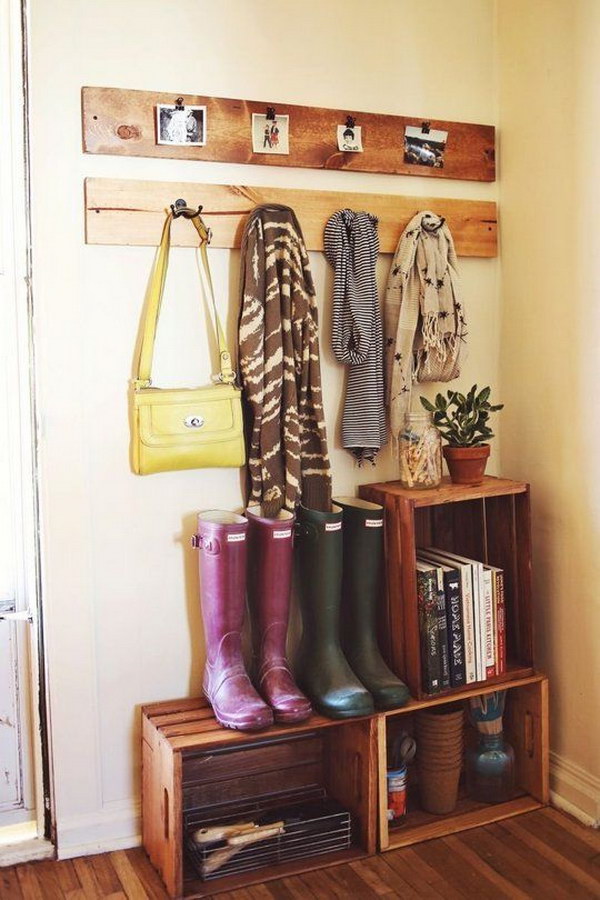 Weathered Wood for Rustic Beauty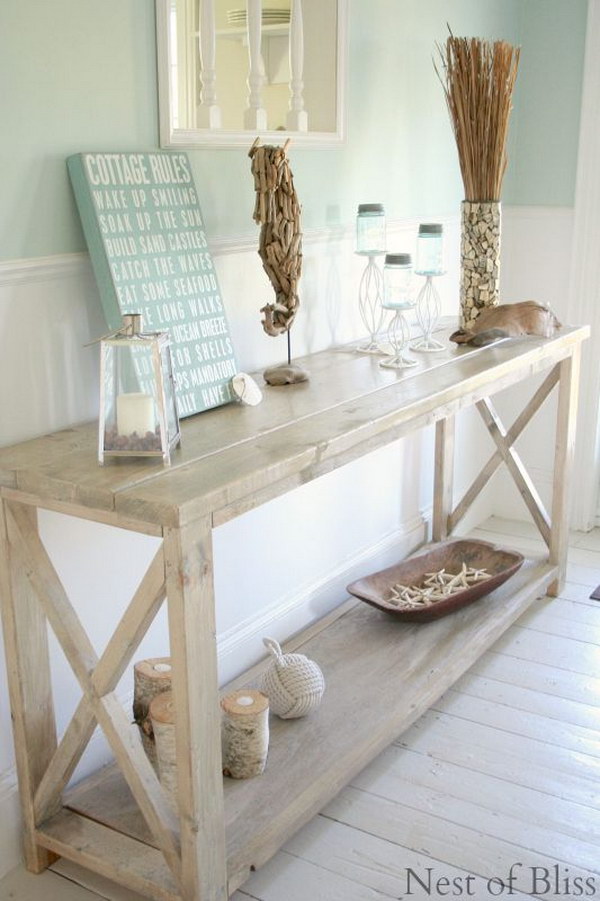 An Eclectic Entrance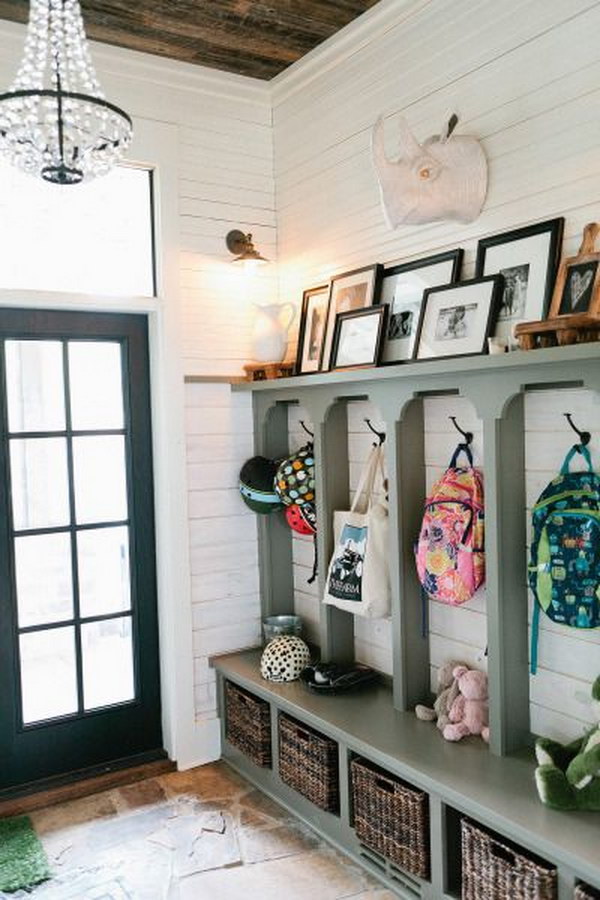 Functional Yet Stylish Farmhouse Entry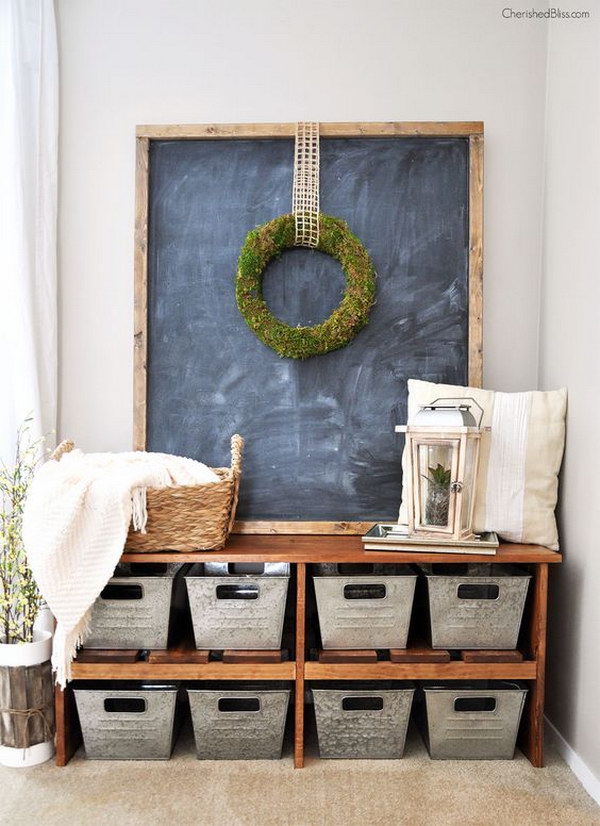 Elegant Minimalist Farmhouse Entry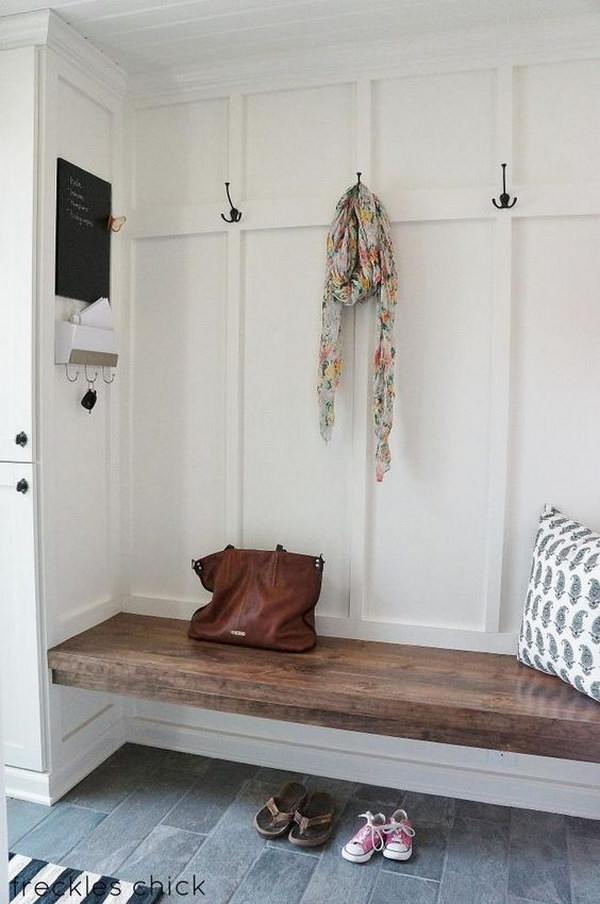 Contemporary Decor with a Touch of Rustic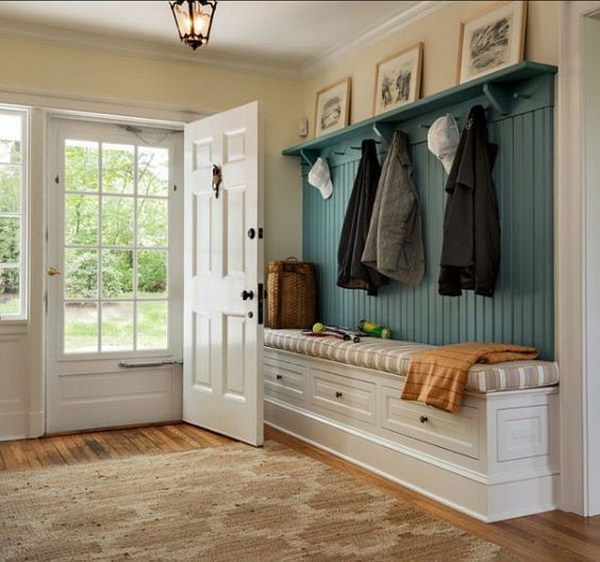 Elaborate and uncluttered, the chic decor in this entry way evoke feelings of relaxation and comfort. On entering this mudroom, you are greeted with a rustic ambiance from the lantern reflected by bright color palette.
Upcycle A Paint Can Into Farmhouse Style Flower Pot For The Entry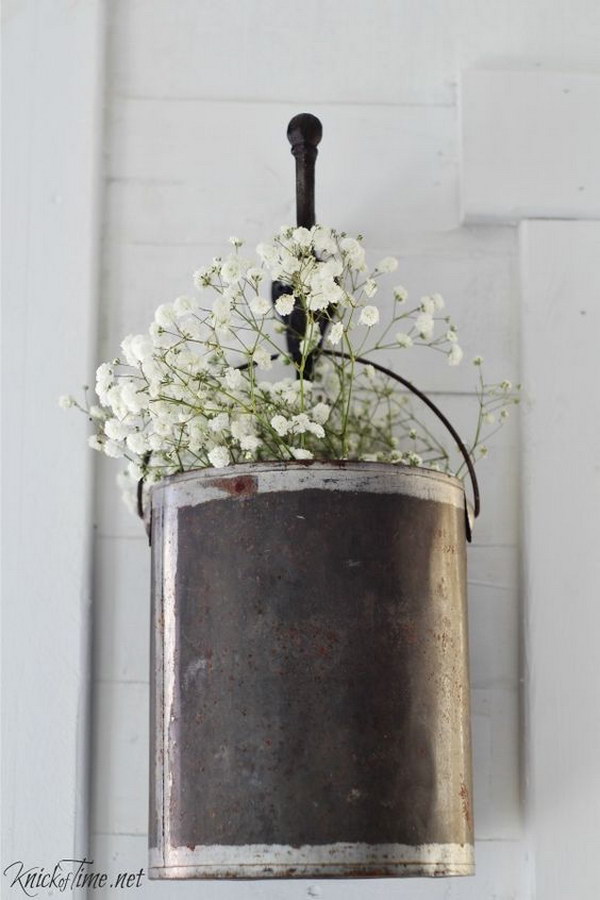 Vintage Cabinet for Cottage-Style Entry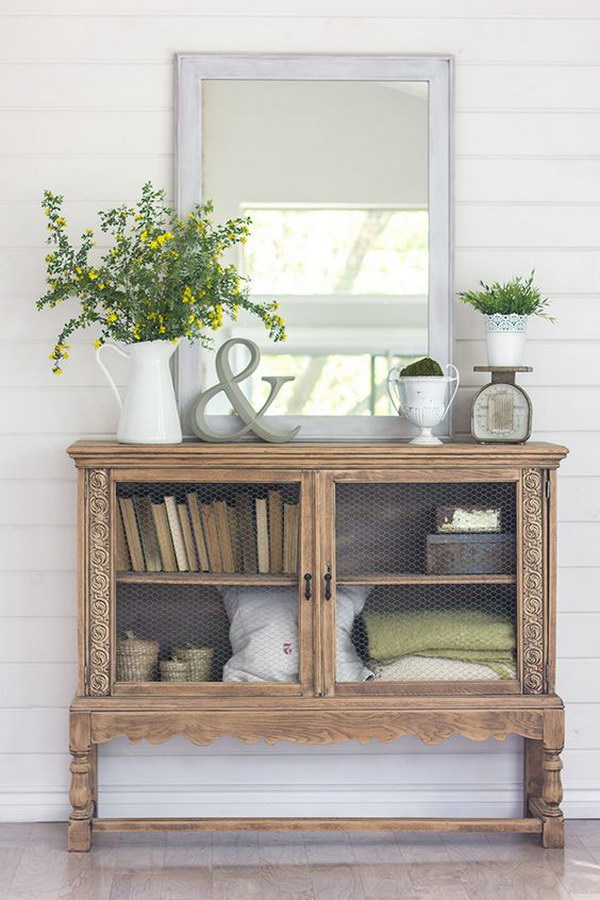 Repurposed Drawer Fronts for Rustic Decor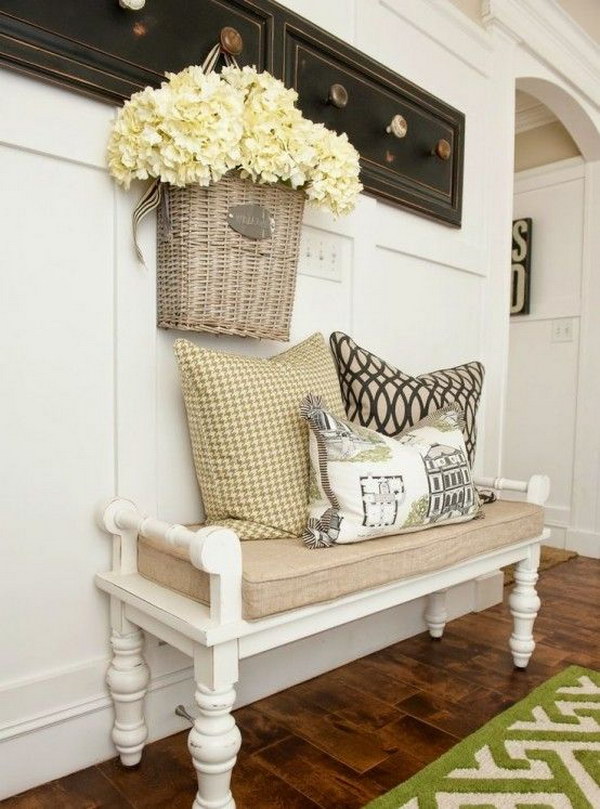 Repurposed furniture items such as these drawer knobs make lovely statement pieces for the entry way. The natural wood floor and the wicker basket also add to the rustic charm.
Beautifully Distressed Furniture for Entry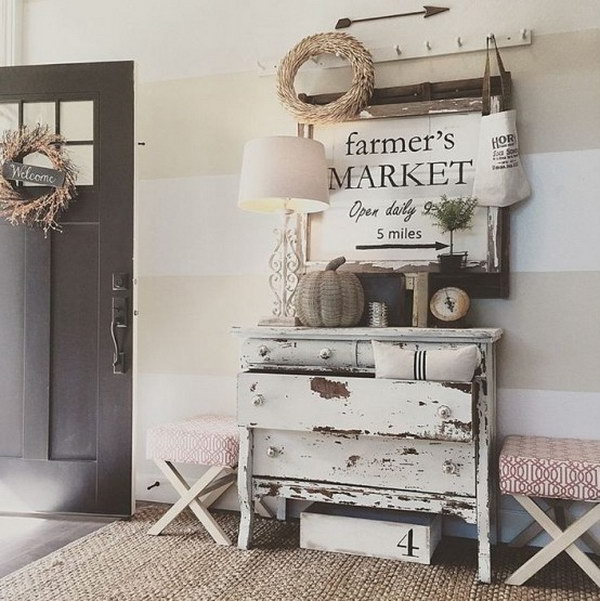 Mix Rustic With Formal for Entryway Decor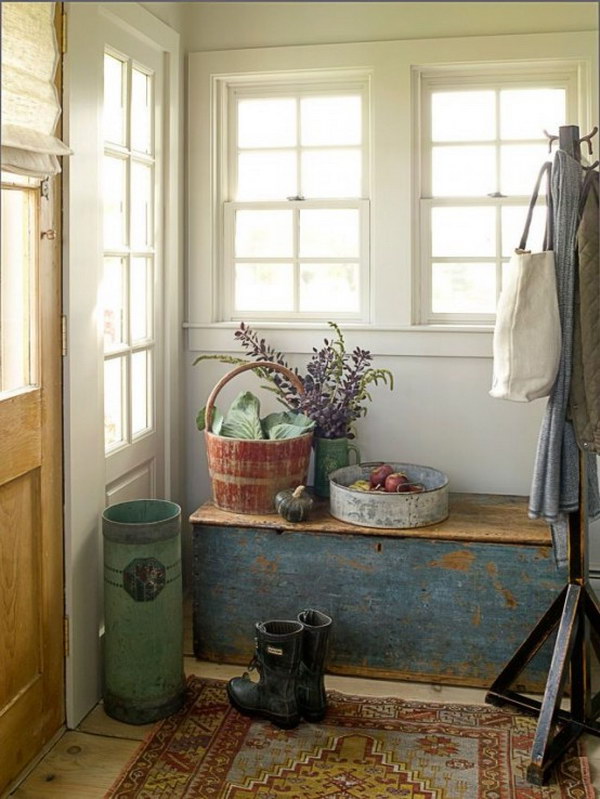 Sophisticated Farmhouse Style Decor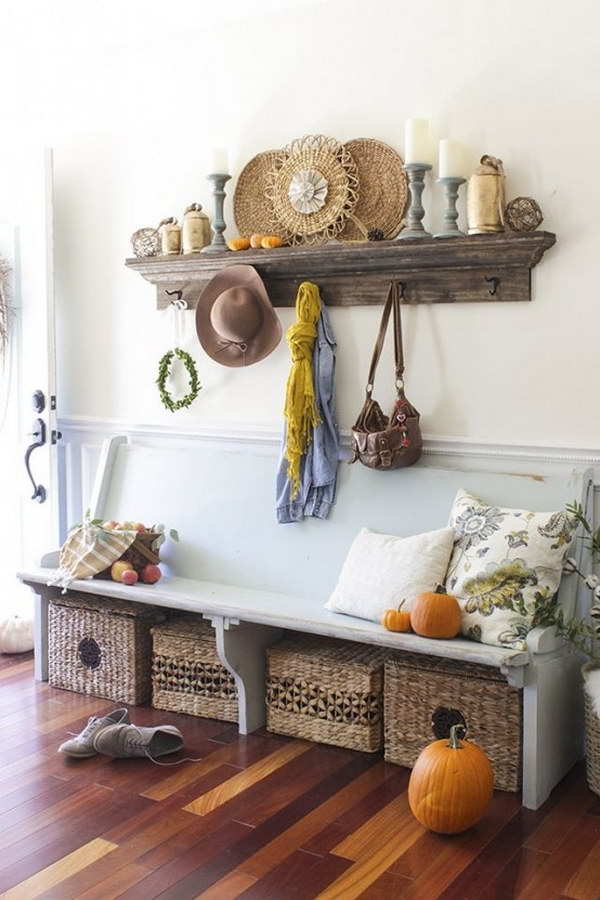 Casual Elegance with Rustic Decor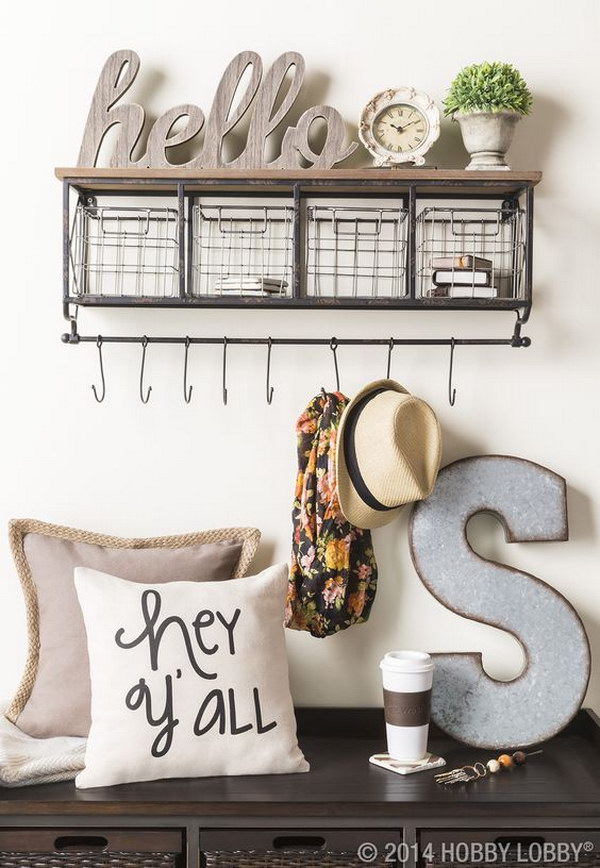 Simple Rustic Entry Way Decor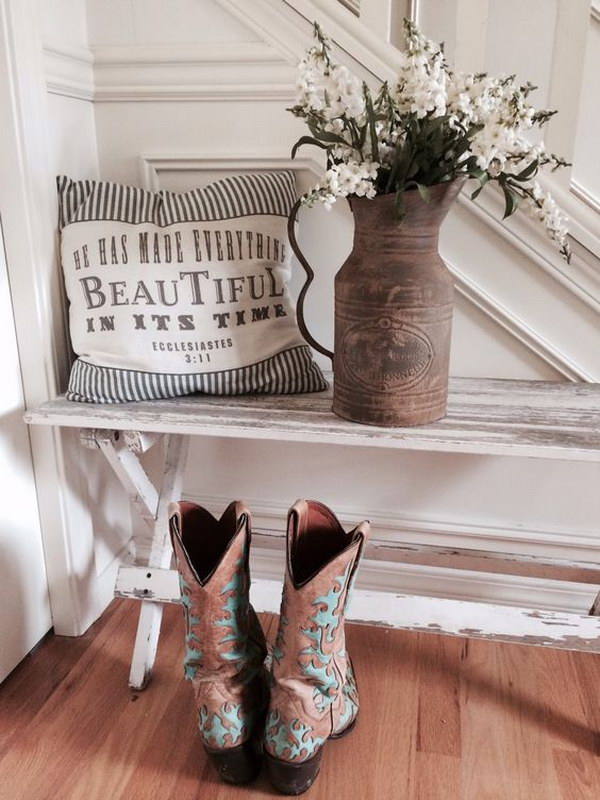 Contemporary Fused with Rustic for Entry Decor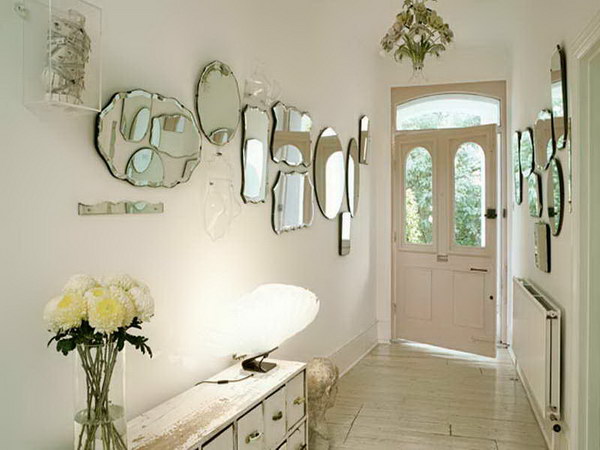 An eclectic collection of vintage style mirrors adds interest to this entryway while creating the illusion of space. Also, the distressed console lends a bit of an unexpected vintage flair to the contemporary decor.
Vintage Farmhouse Decor