Creative Scrapbook Ideas There are so many cherish moments in your life, like birthday party, Halloween party, the experiences of travel or adventure, the happy time with your lover, etc. Then how to make these memories last forever? Of course, you can use a modern digital media to record, but if you are crafty as me, you can make all these memories more meaningful by creating a scrapbook. Here are some creative ideas for your reference. Hope you will like them.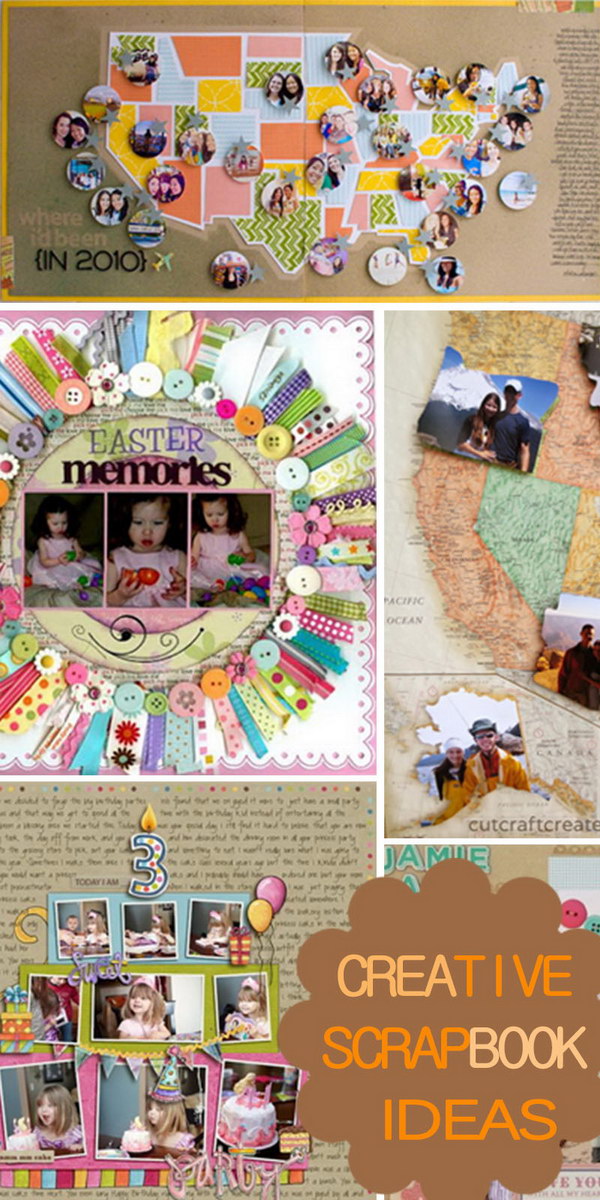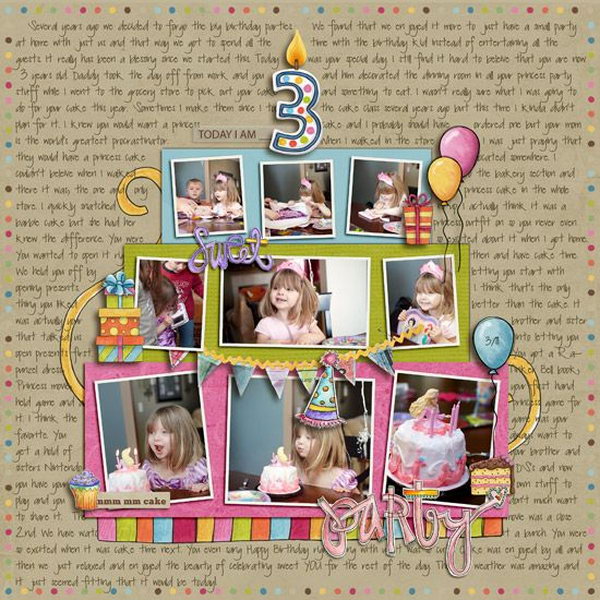 Tell the whole birthday story with lots of photos in the pattern of a cake to record the moments of your beloved baby.
source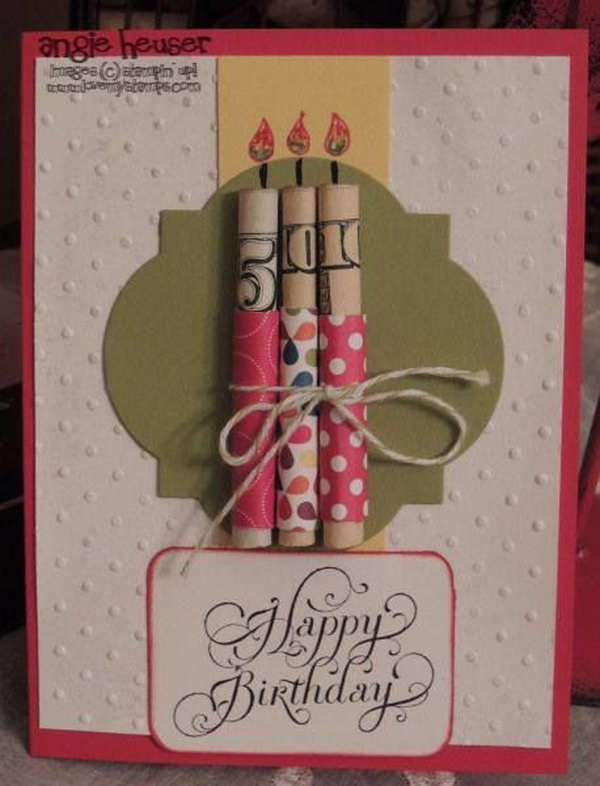 Roll up money for the birthday candles as a great new take on how to give cash.
source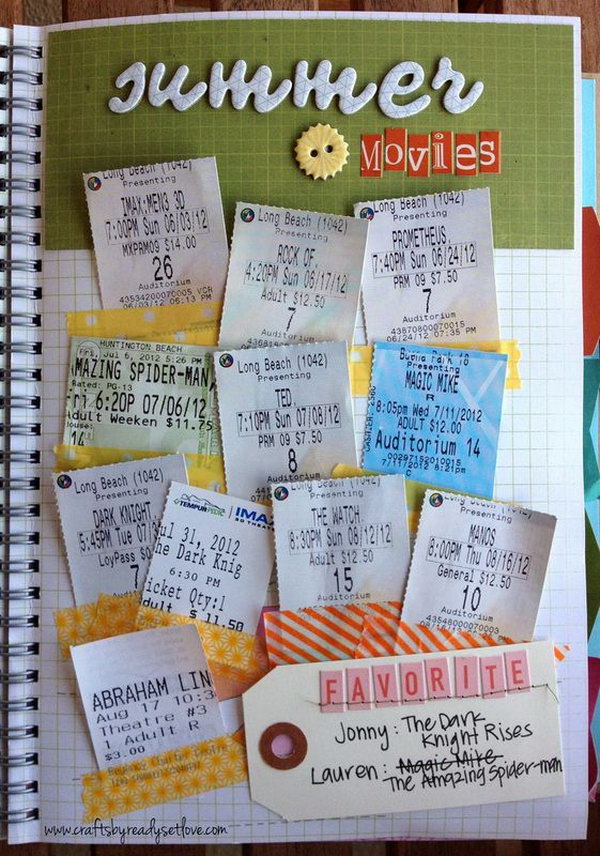 Save all your summer movie tickets, and stick them together in a piece of paper.
source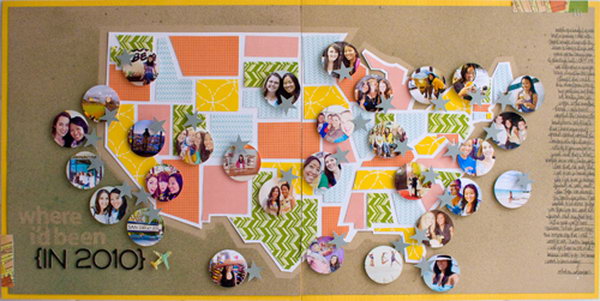 Use the little circle photos representing all the places you have visited in the graphic shape.
source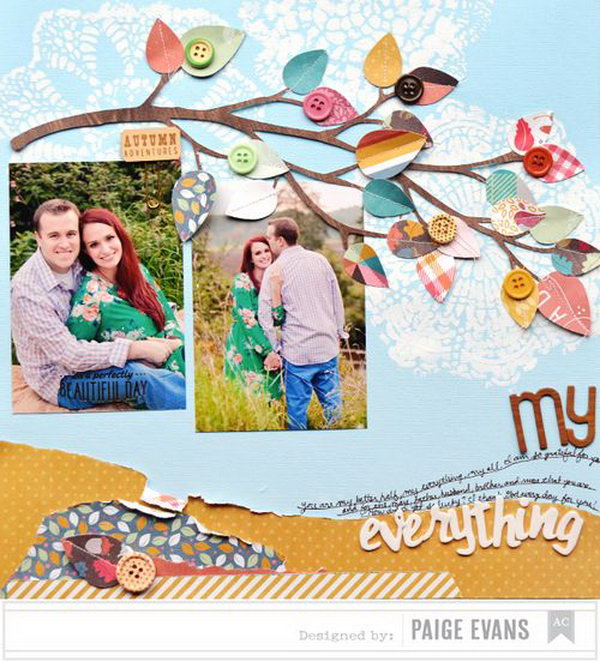 You can always enjoy the nature beauty with this leaf themed layout. Learn how to design it in details here.
source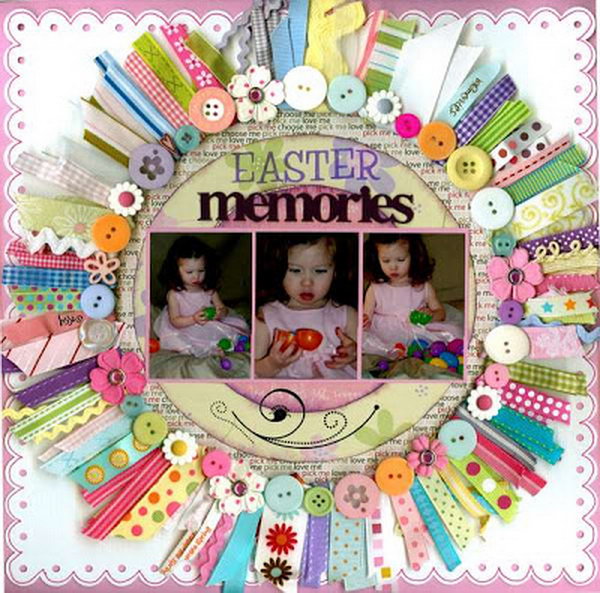 Colorful buttons circle with pictures in .It's great for baby boy or baby girl's layout with much cuteness.
source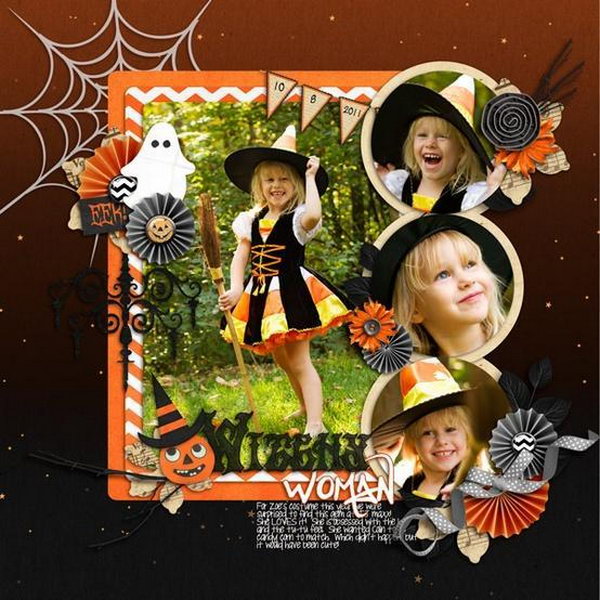 Make your memories about Halloween party last forever with a cute Halloween scrapbook. Here's a good idea for your reference.
source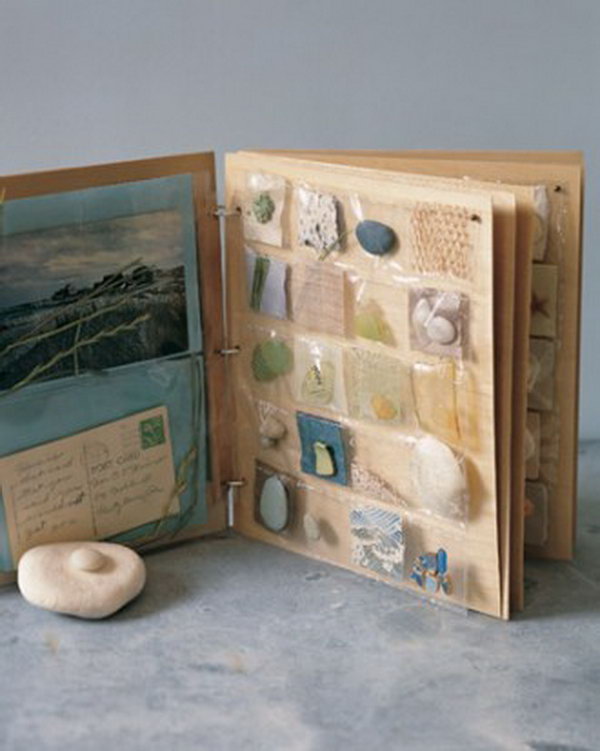 Seashore Scrapbook. Making little pockets and keeping bits of the beach in, such as seashores, shells, or anything else you see in the beach, etc.
source
School Scrapbook Pockets. Record the cherish moments by creating a scrapbook with artworks, awards, and other keepsakes that you achieved or finished during your school time. source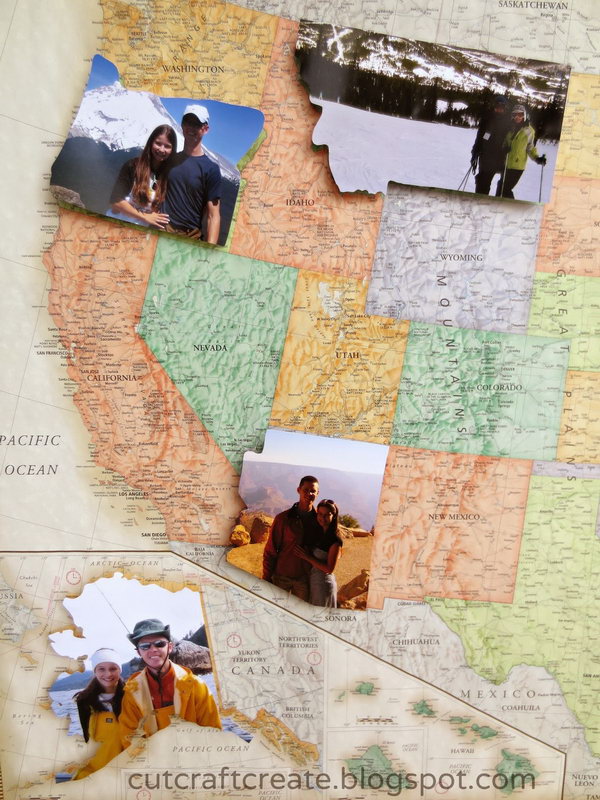 Photo Map Scrapbook. Cut the pictures you take in the state you visited in the particular state shape to make a perfectly personalized map that shares the story of your lives in different states.
source
The heart shape photo scrapbook. Put all pictures of your lover and you together in a heart shape with lights around. It's a perfect scrapbook as a present for your boyfriend or girlfriend, not only record the cherish the moments together ,but express your love.
source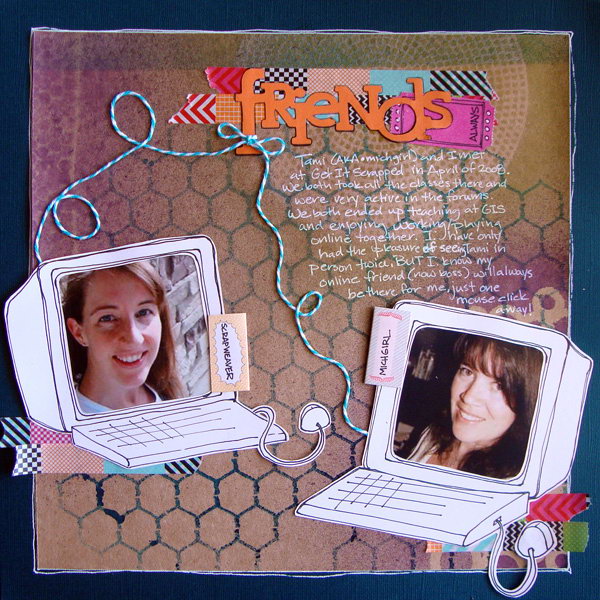 Idea for Scrapbooking online friendship.This is a creative scrapbook idea to record the friendship with your online friends.
source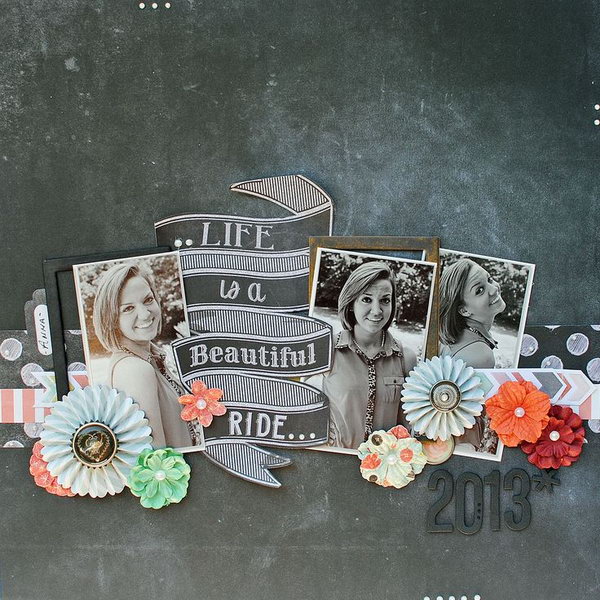 A train shaped scrapbook. Life is a beautiful travel. Put all your cherish pictures together in a shape of a train. The idea is creative and meaningful.
source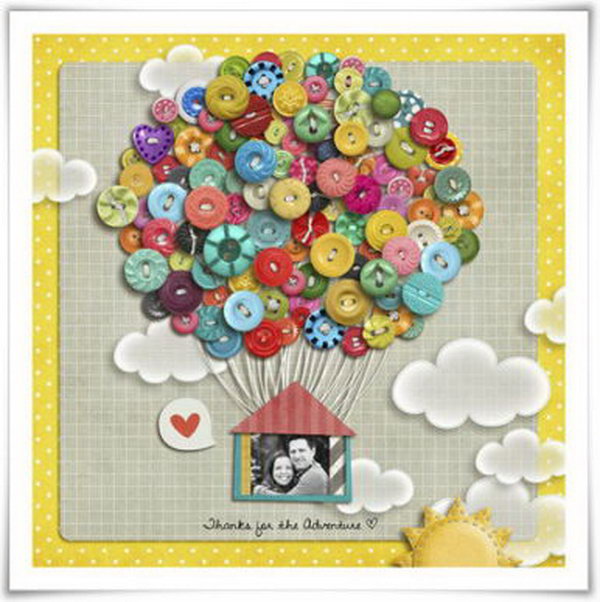 Balloon scrapbook ideas. Put the picture between lovers in a house, decorated with colorful buttons in the shape of a big balloon. This design of the scrapbook implies the life with their lover is colorful, warm, and free.
source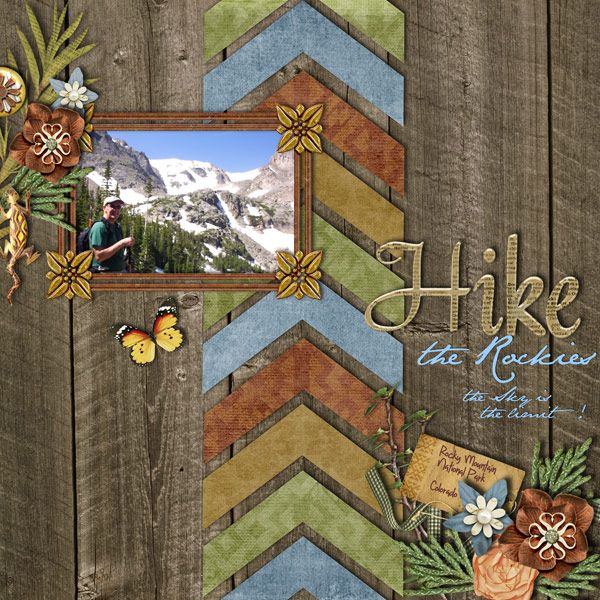 A scrapbook idea for hiking. Design your hiking scrapbook with the new sketch and template with arrows. The sketch shows the beauty of the nature. Template with arrows shows hiking is not easy.
source