20 Fun and Creative Skateboard Upcycling Ideas
Kids always have a strong liking on skateboarding, and after several years, there must be a lot of old or broken skateboards in your house. If you're the kind of people who has difficulty in throwing away old stuffs, you'll find that there are not enough storage for them. Good news is instead of just throwing them away, you can reuse them in fun crafts and convert them into some creative things.
Take a look at these incredible skateboards upcycle ideas I rounded up recently for your inspiration. Some old skateboards are turned to fantastic toys such as swings and slingshots for kids. Some are cleverly upgraded to functional and decorative home furniture like the book cubby, cute kids game chairs, book shelves, stairs and more. Others including the skateboard guitars, skate deck grill and birdhouses are also very useful upcycling or repurposing ideas. Try to do something like them with a bit of creativity and get ready to bask in the admiration of your friends.
Recycled Skateboard Wheels Drawer Pull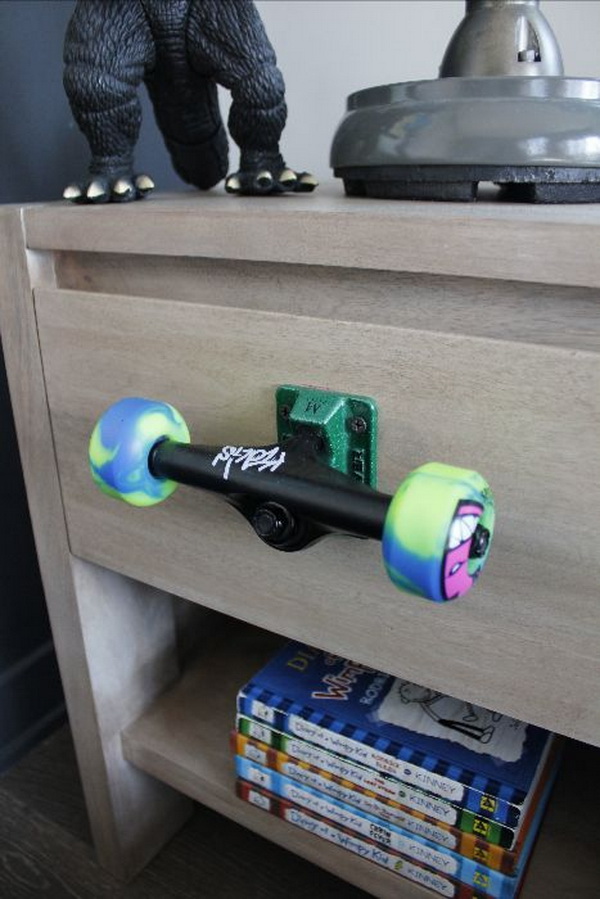 What a cool idea for a teen boy bedroom! See more source
Recycled Skateboard Mirror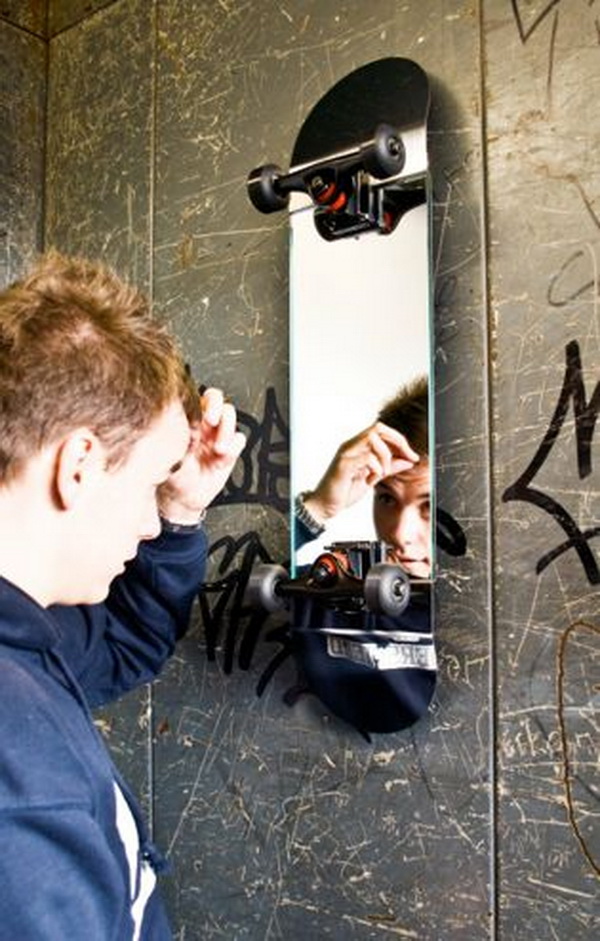 This is such a great wall mirror for a skater dude! See more source
Skateboard Swing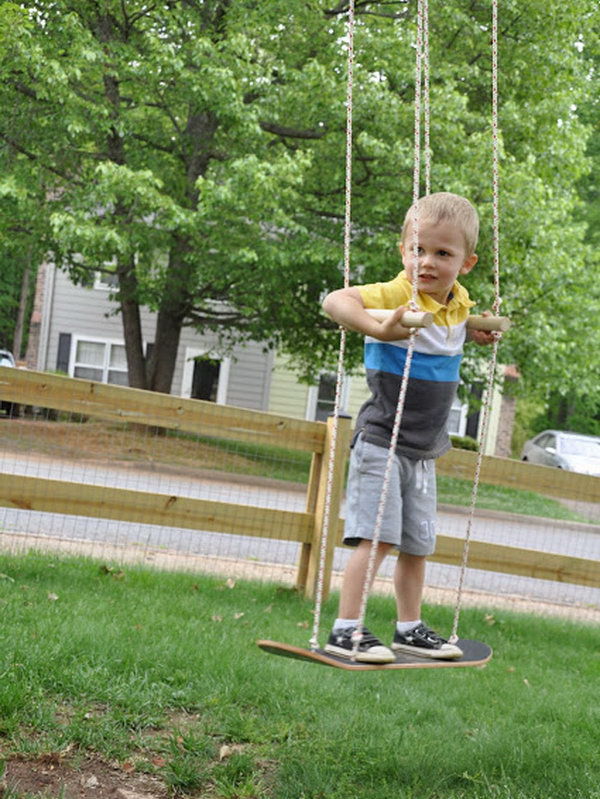 Awesome Repurposed Skateboard Lights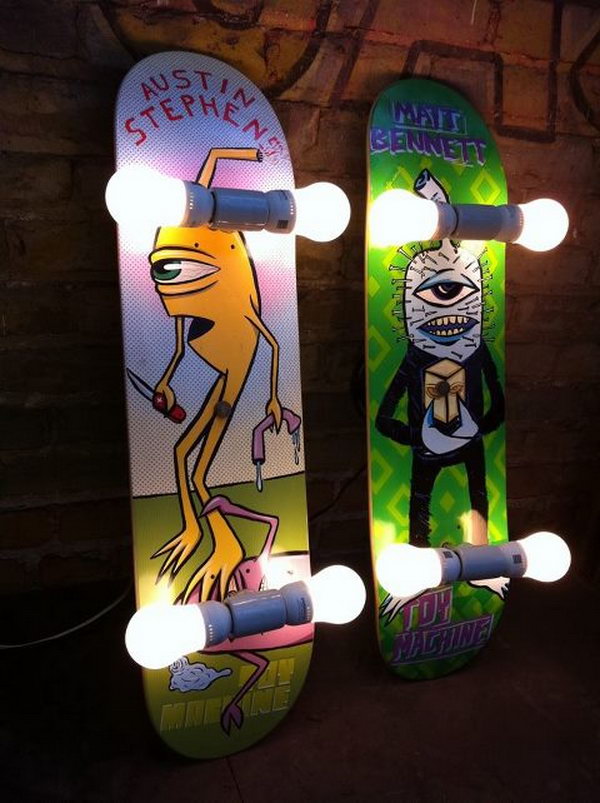 What cool and decorative skateboard lights, they're surely to boost the vibe of a space. Be great for the kids' playrooms or the bedrooms. source
Repurposed Skateboard Shelves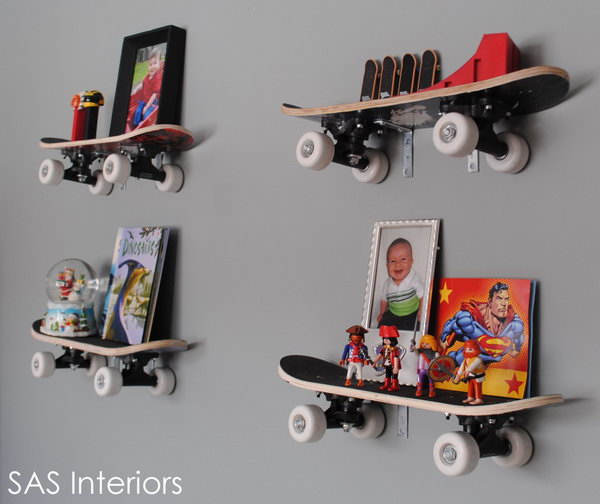 Skateboard Table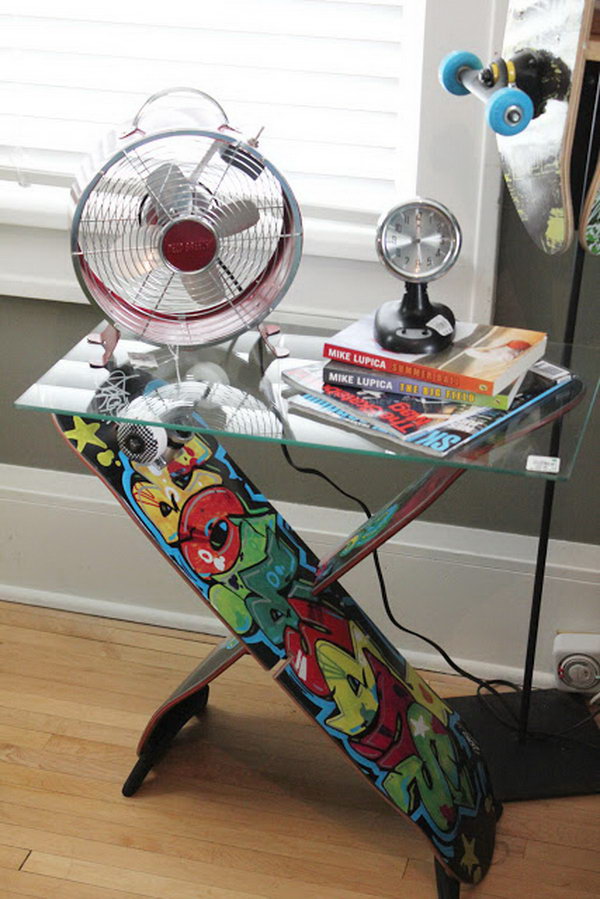 This is an cool skateboard furniture that is suitable for a side table for a teenage boy's bedroom or playroom. Very impressive and striking. source
Skateboard Bookshelf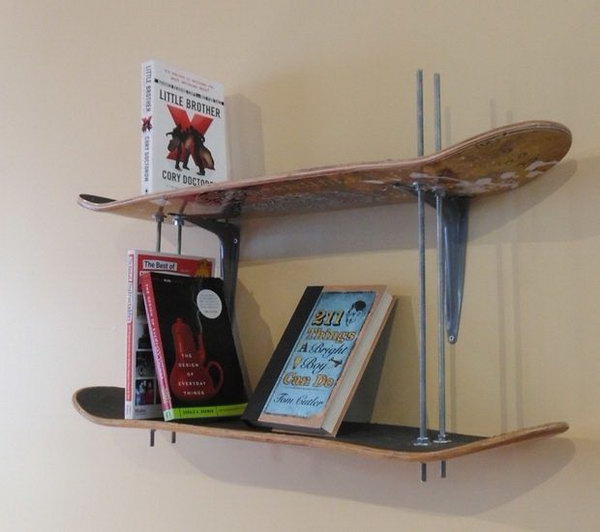 Repurposed Skateboard Deck Wall Clock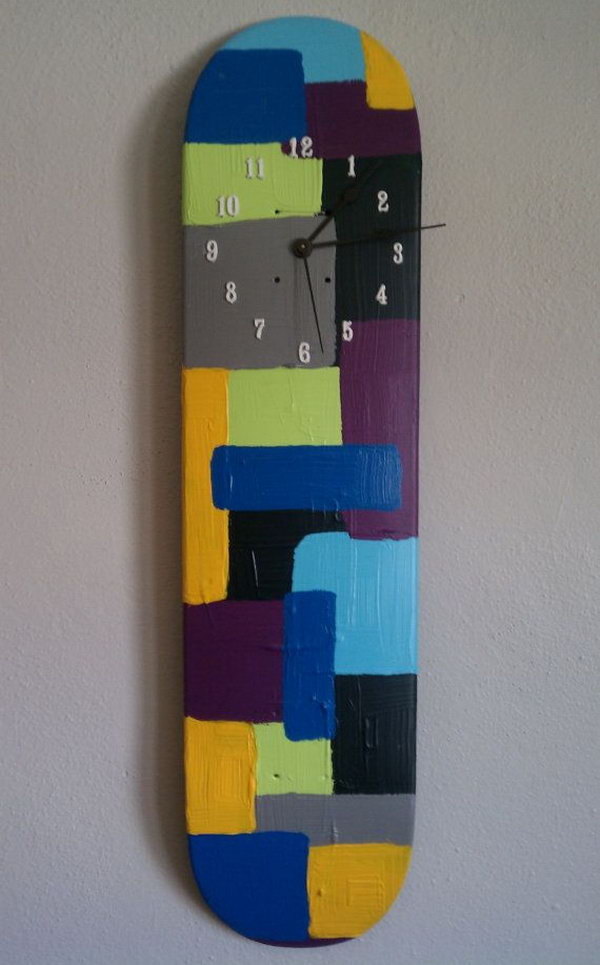 Skateboard Guitars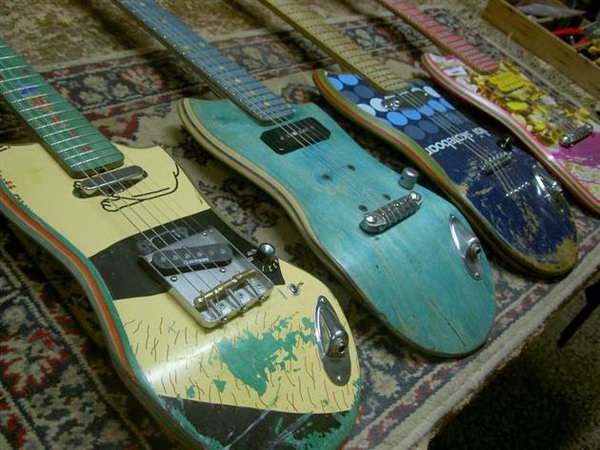 Skateboard Deck Grill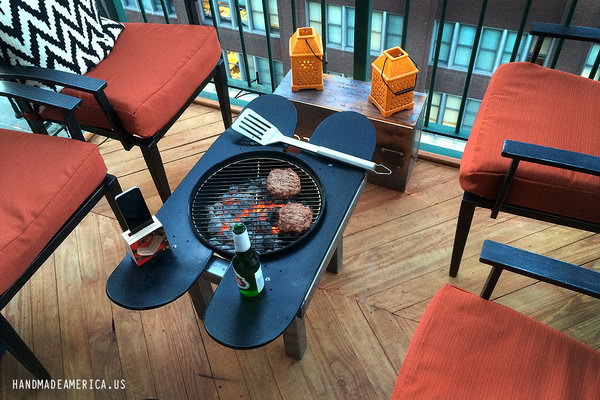 DIY Repurposed Skateboard Iphone Speaker or Amplifier
Upcycled Skateboard Dog Dishes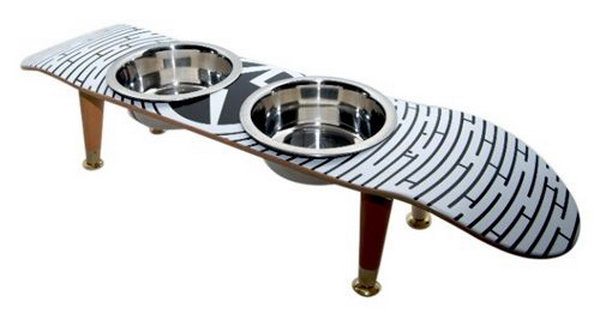 Skateboard Toilet Paper Holder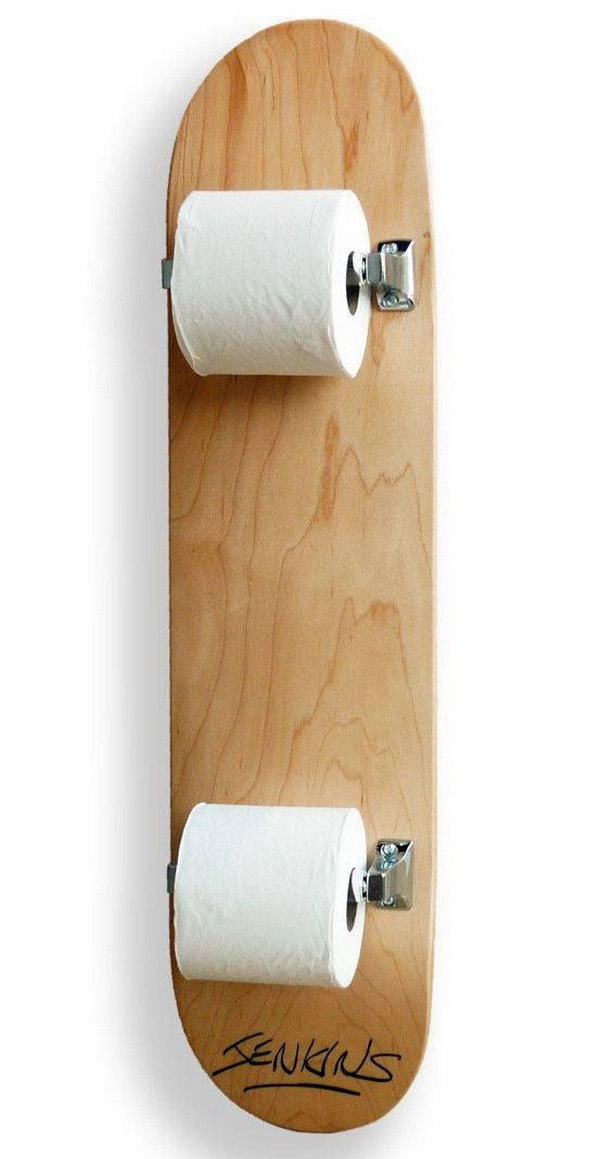 Versatile skateboards can be repurposed many ways. And here is a good example what you can do with it for placing your toilet paper. source
Skateboard Chair or Bench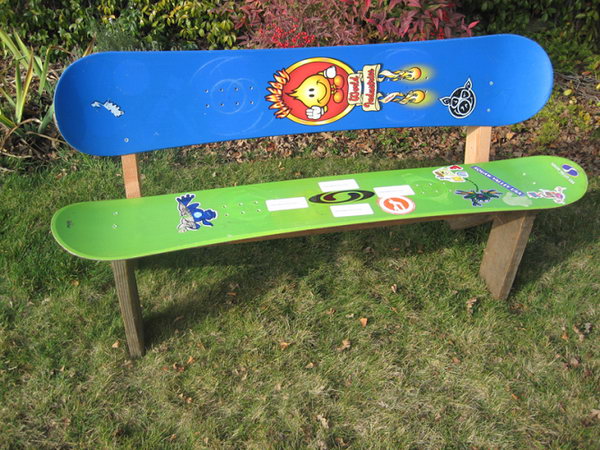 Cool Game Chair for Kids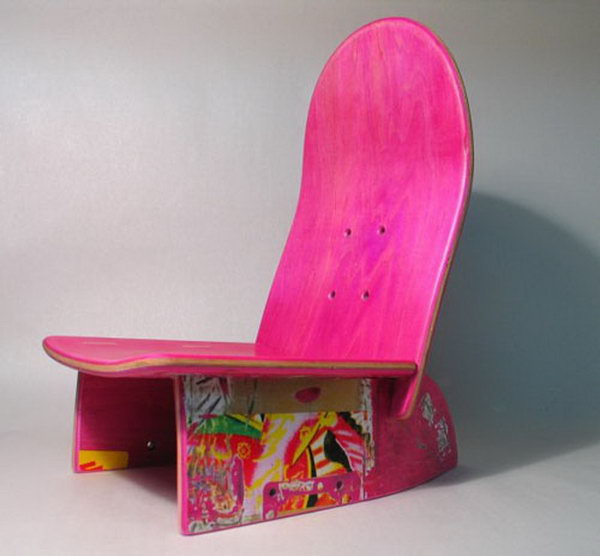 DIY Rolling Skateboard Book Cubby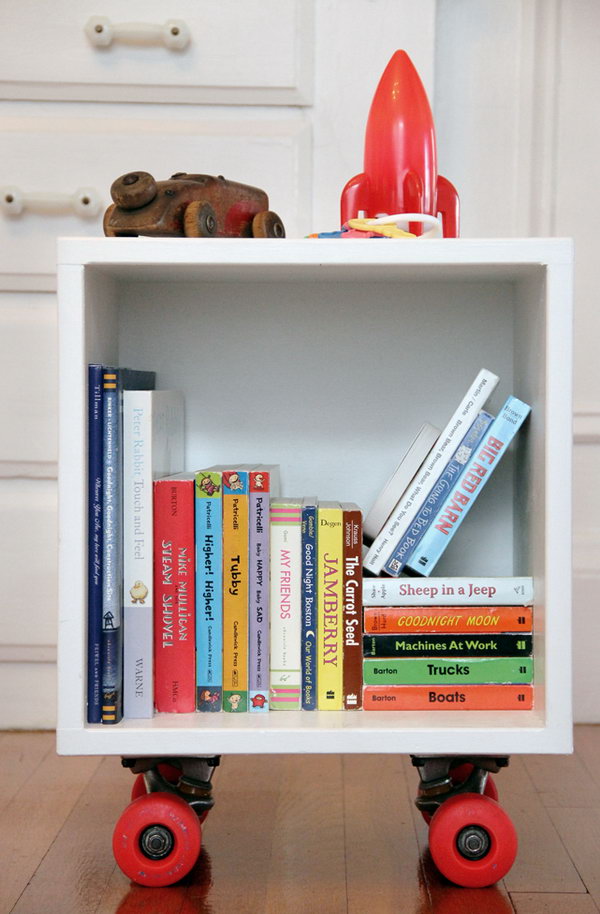 DIY Skateboard Coat Rack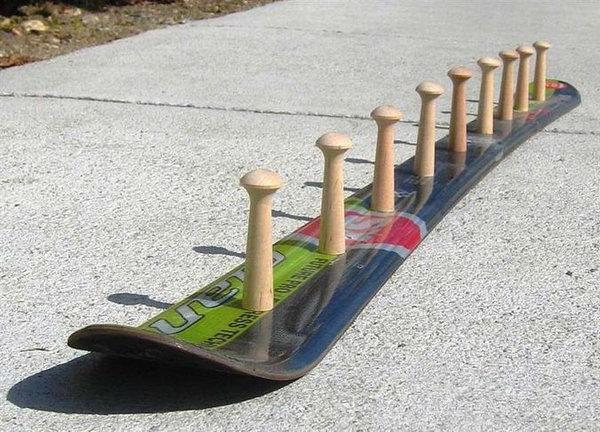 Repurposed Skateboard Birdhouse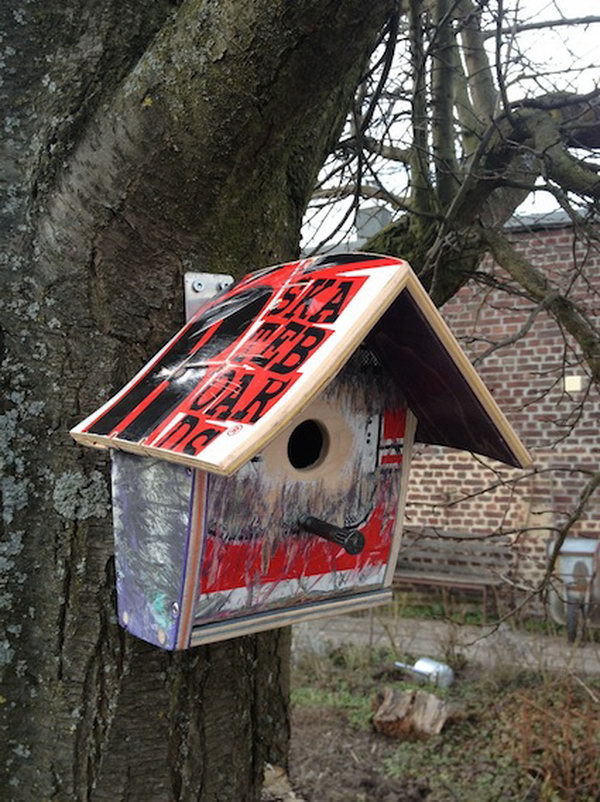 When repurposing your skateboard, don't forget your little cute birdie. How awesome are these birdhouses made from recycled skateboards. I want one like that in my backyard.source
Repurposed Skateboard Beer and Soda Bottle Opening Station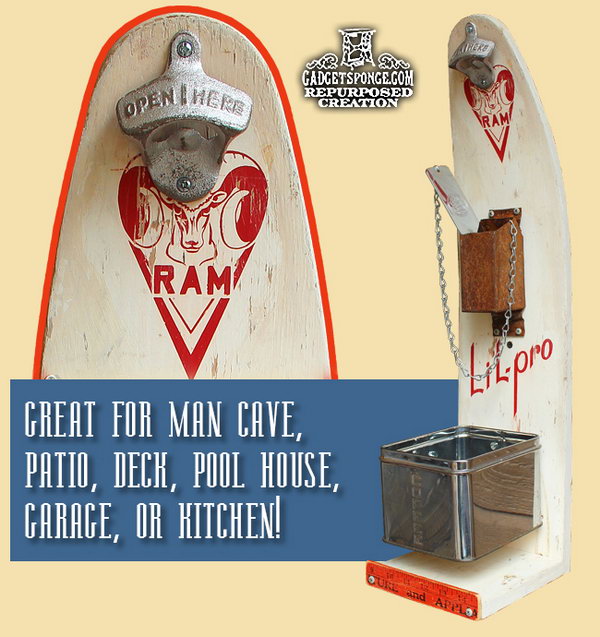 Recycled Skateboard Shelf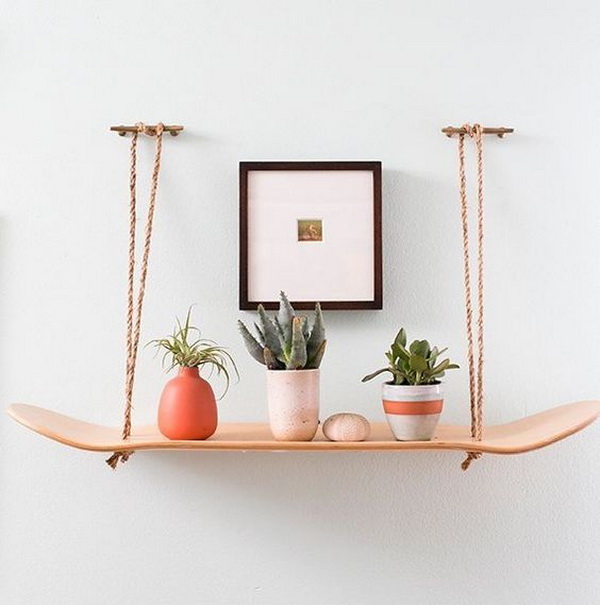 Skateboard Slingshots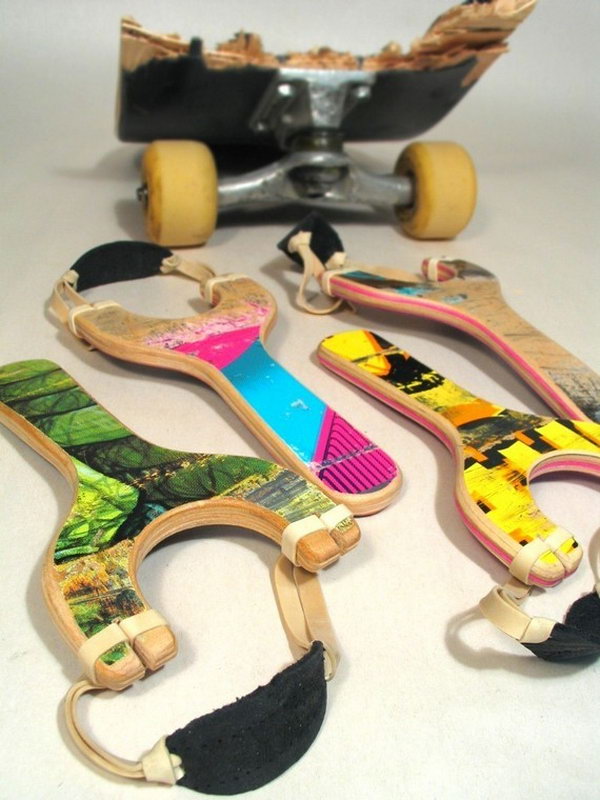 Boys are always in love with slingshots. What's better gifts for them than these little slingshots made from old skateboard decks. The pouches are made from scrap leather, and the latex rubber bands are a standard office size. source
Repurposed Skateboard Necklace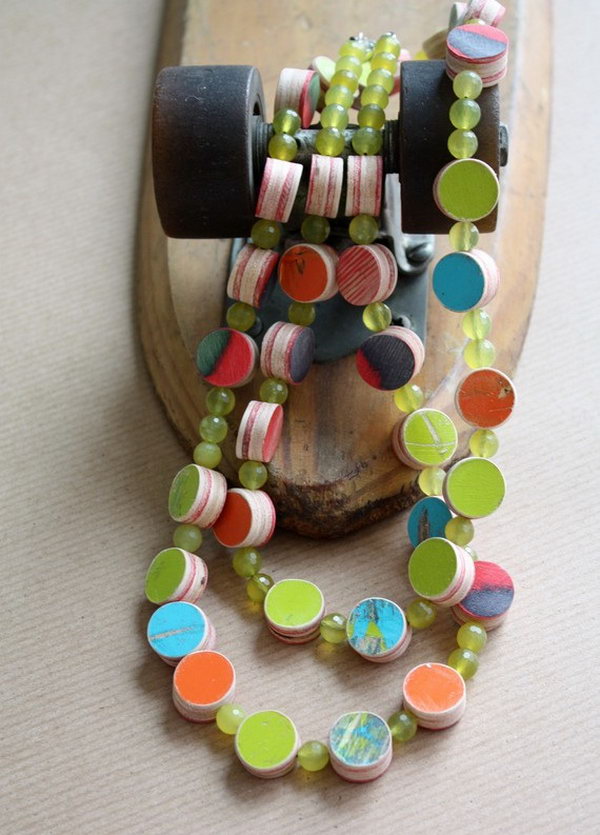 Recycled Skateboard Decks Stairs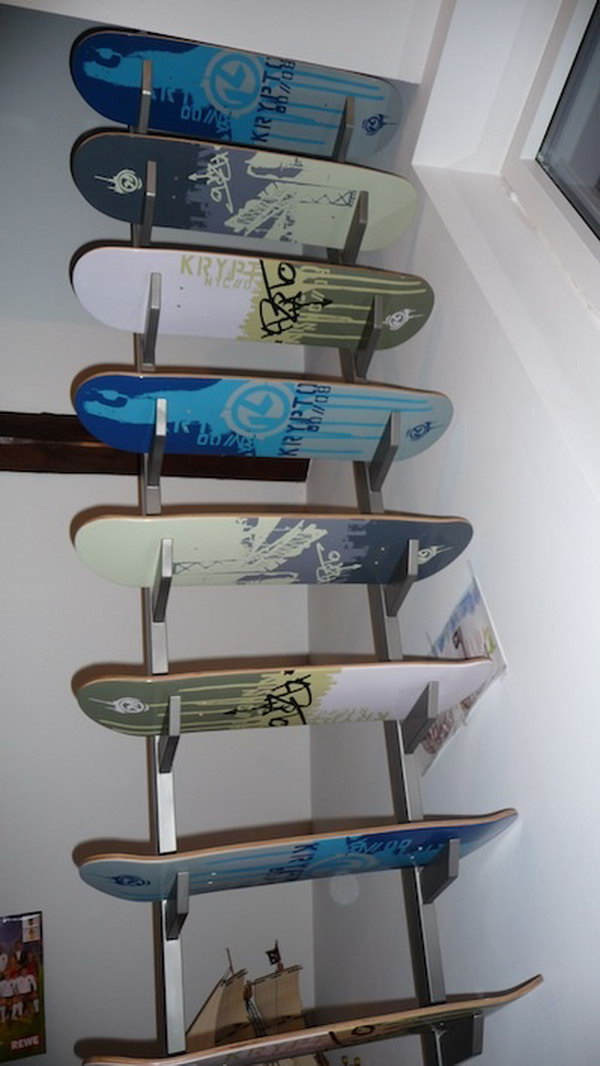 Skateboard Shelves for under $30