Solar System Project Ideas For Kids
Are your kids interested in the planets or solar system? Solar system project is fun and educational for kids and allows them to manipulate and explore information that they do not have direct access to. Kids learn about the solar system more in-depth through projects than simply by reading books. Take a look at these Solar System Project Ideas. If you've got a school science project coming up, or are looking for something fun to do with the kids, you can make it.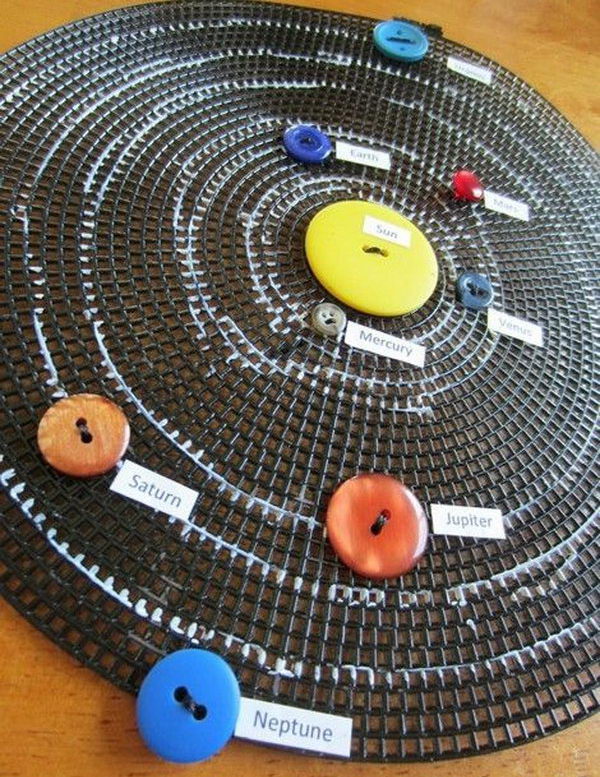 This solar system with button planets is so cool. Each button has relative size and different color.
source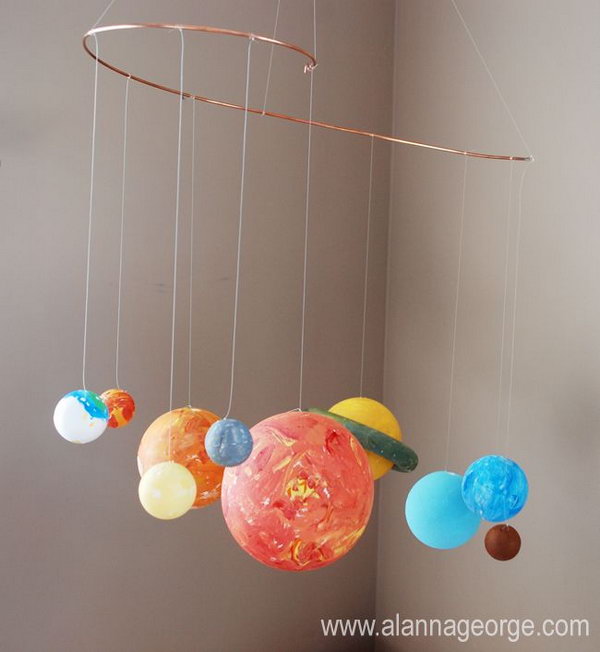 What a cute idea for this DIY Solar System Mobile hanging in bedroom.
source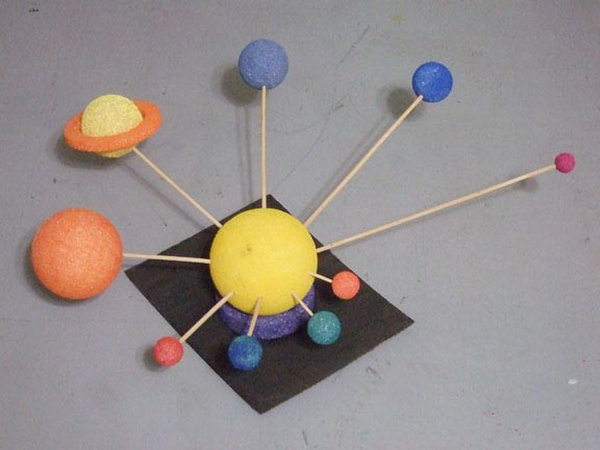 This FloraCraft Solar System Kit makes it easy for children and adults to work together, constructing a model of our solar system and learning scientific facts about the sun and planets in our solar system.
source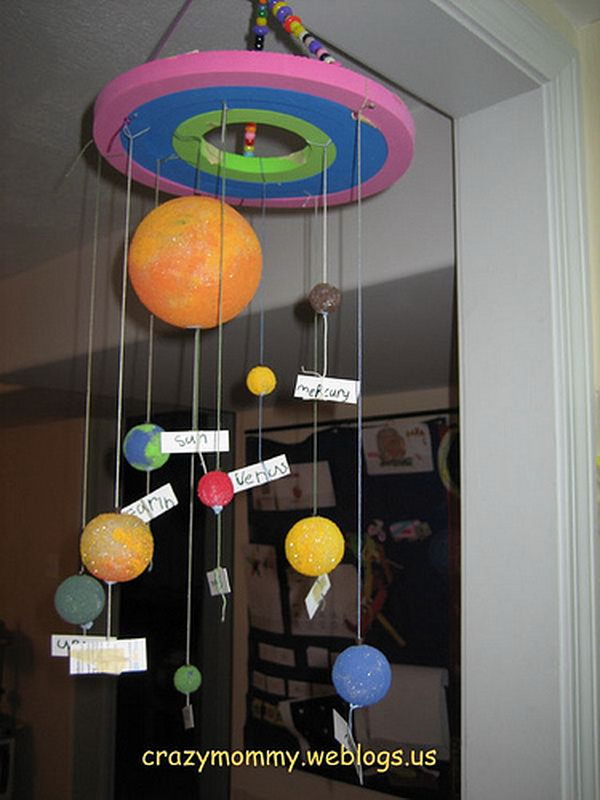 Simple Solar System mobile craft made from recycled circular foams, yarn and foam balls in assorted sizes. Space the planets according their distance to the Sun and attach labels on the yarn to name the planets. source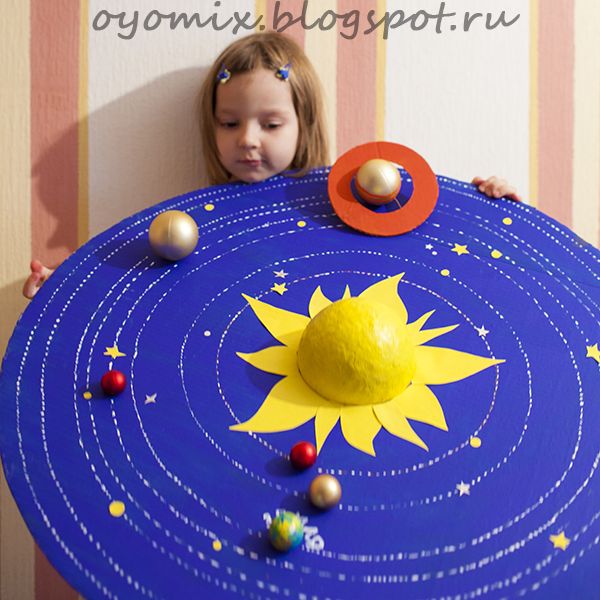 Model of the solar system,
source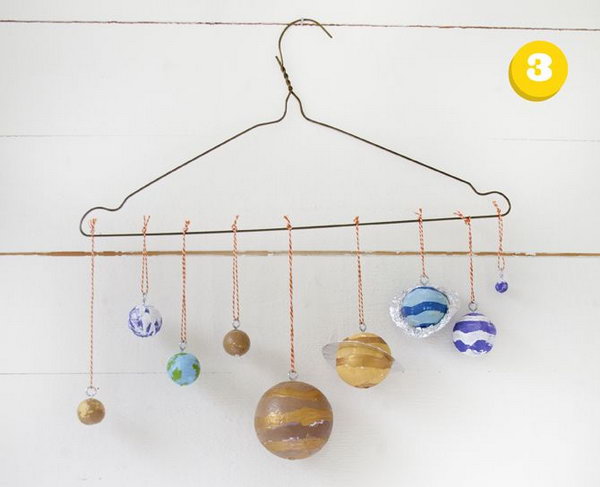 Solar system craft using a clothes hanger,
source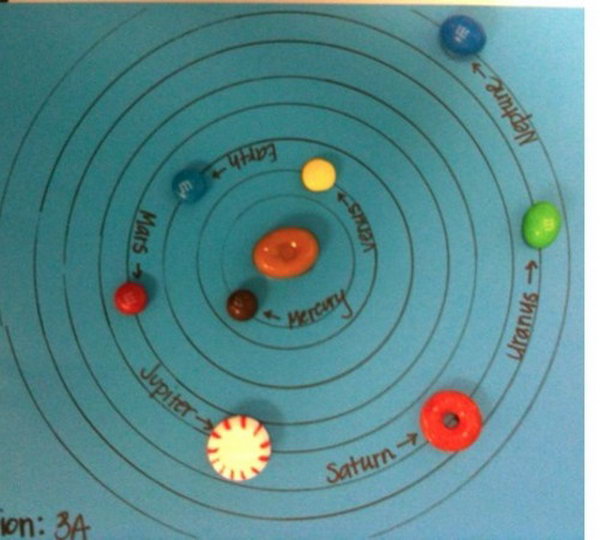 Make a candy key (each candy represents a planet) then have students practice putting in order. source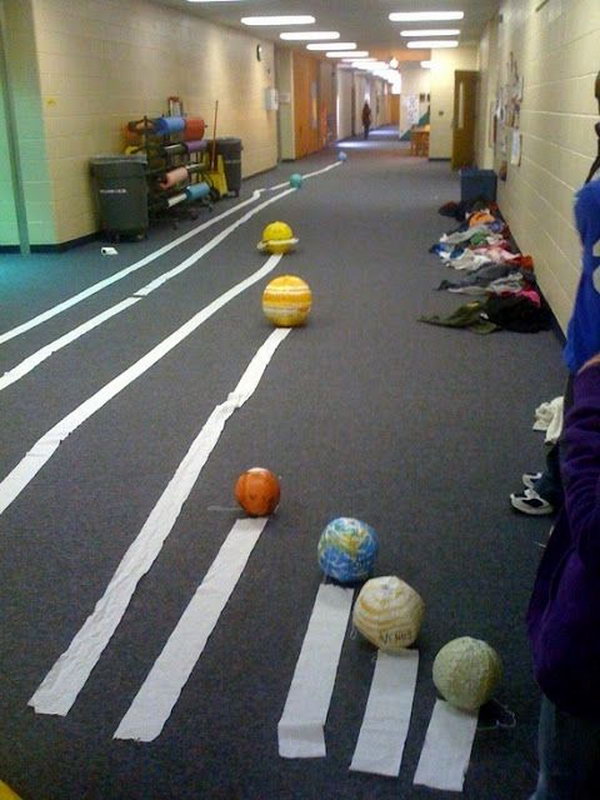 A fun activity for creating a scaled model of the Solar System using toilet paper.
source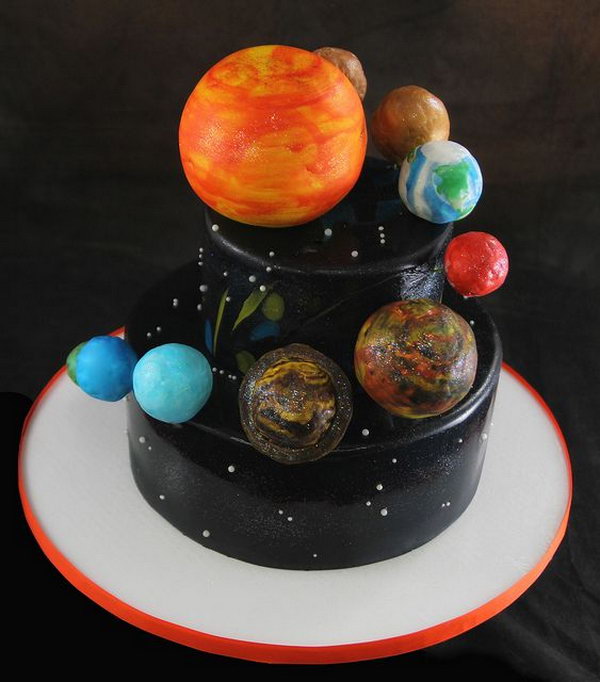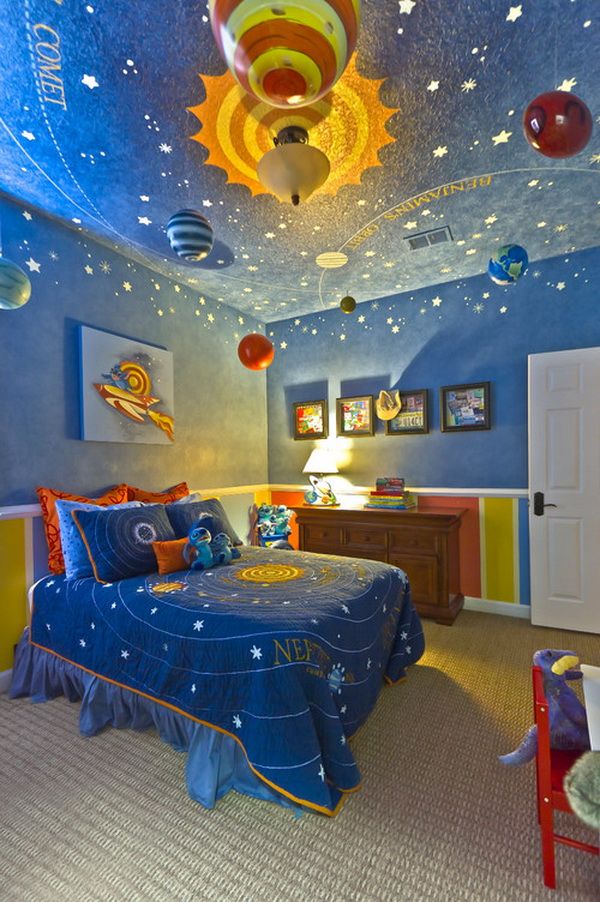 Solar System Themed Bedroom For Kids,
source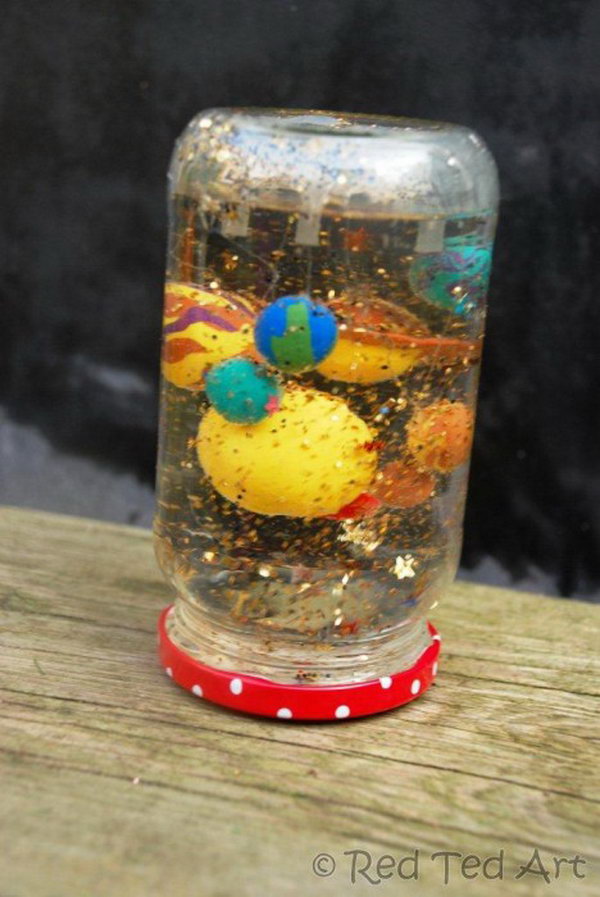 DIY Solar System Snow Globe,
source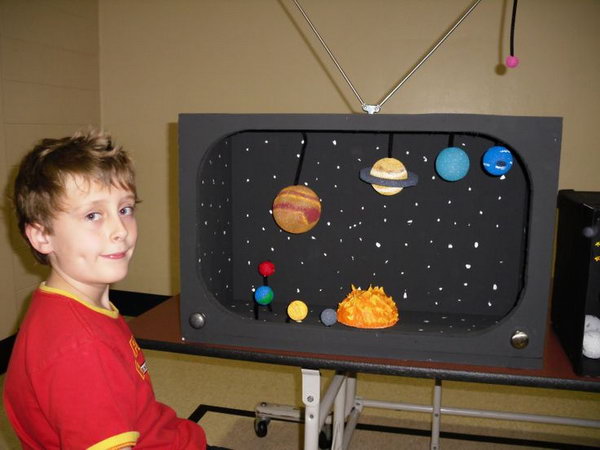 Solar System Science Projects For Kids,
source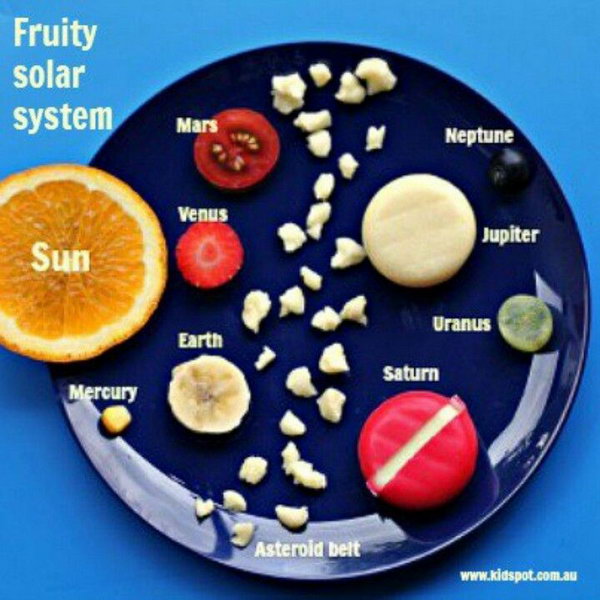 Making this fruity solar system is the perfect way to teach kids about the planets and where they are positioned in the universe. Best of all, they get to eat it in the end too. source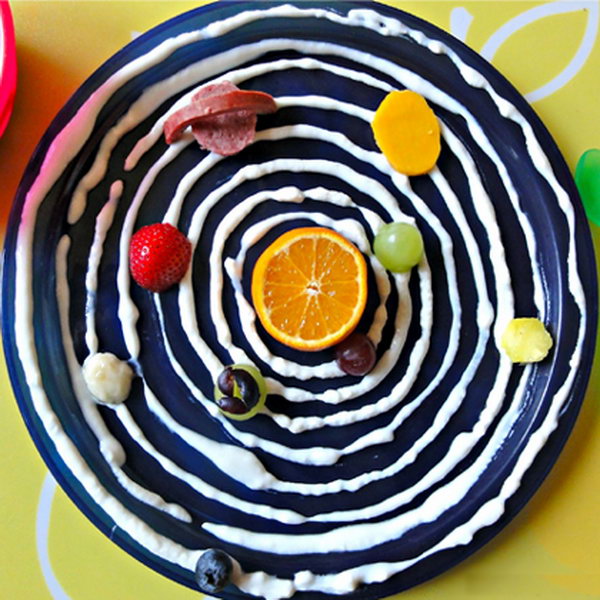 A great excuse to give our kids a variety of fruits, veggies, meats, and cheeses in one snack (while educating them at the same time).
source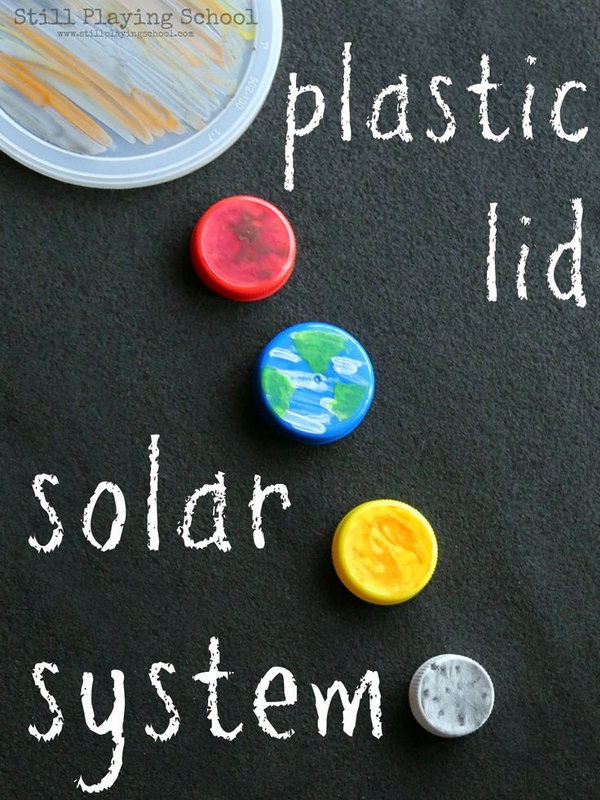 This simple solar system of recycled plastic lid planets is perfect for space science unit.
source