Step By Step Heart Nail Art Designs for Valentine's Day
Valentine's Day is a day of roses, day of spreading love and a day to make your loved ones know their importance in your life. When this holiday associated with love is coming, why not create a festive heart nail art to help you get into the warm and fuzzy spirit? Check out these step by step heart nail art designs for Valentine's Day. Follow these cool and easy nail art tutorials and impress your loved ones with your fantastically designed nail arts.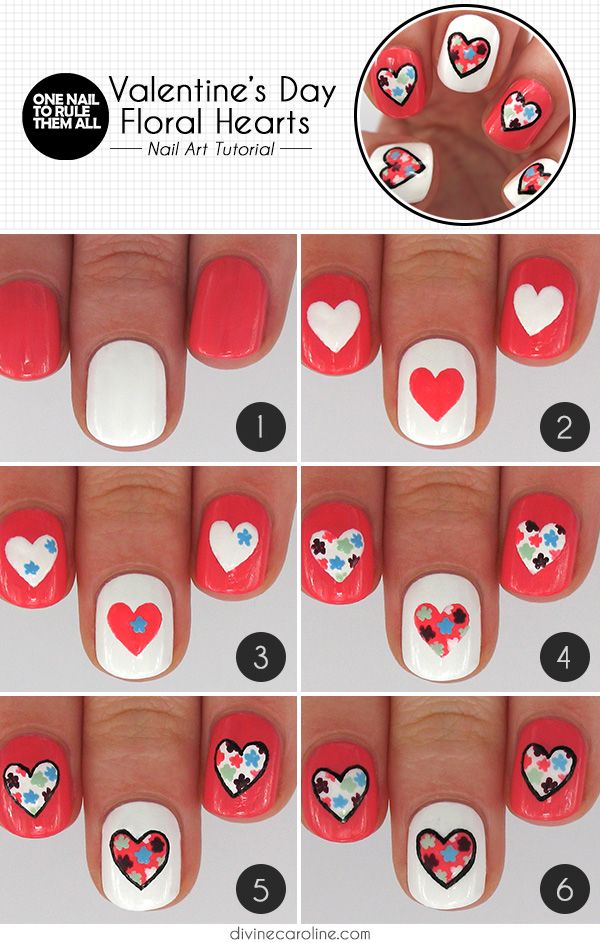 Valentines heart nail art with heart and floral designs,
source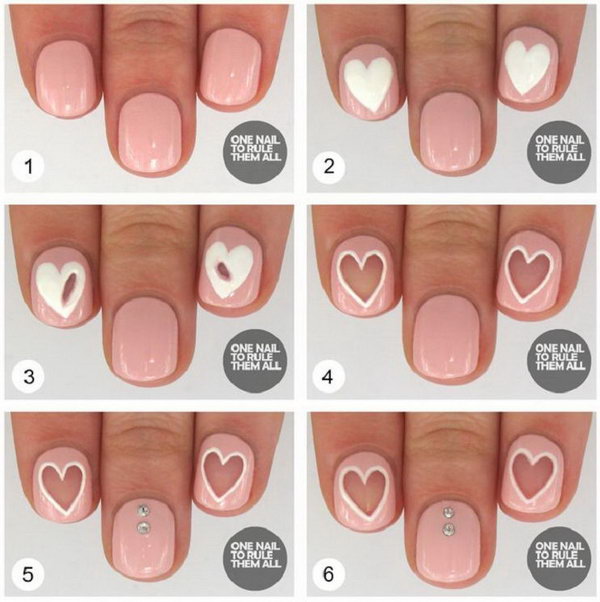 Negative Space Valentine Nail Art,
source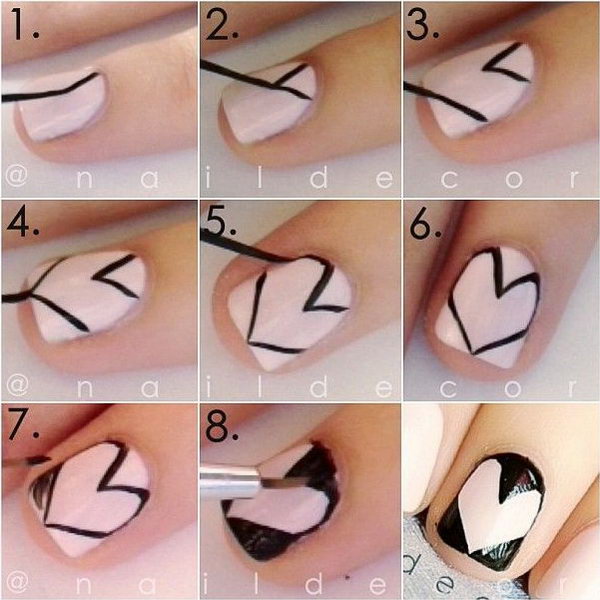 Heart Nail Art Tutorial,source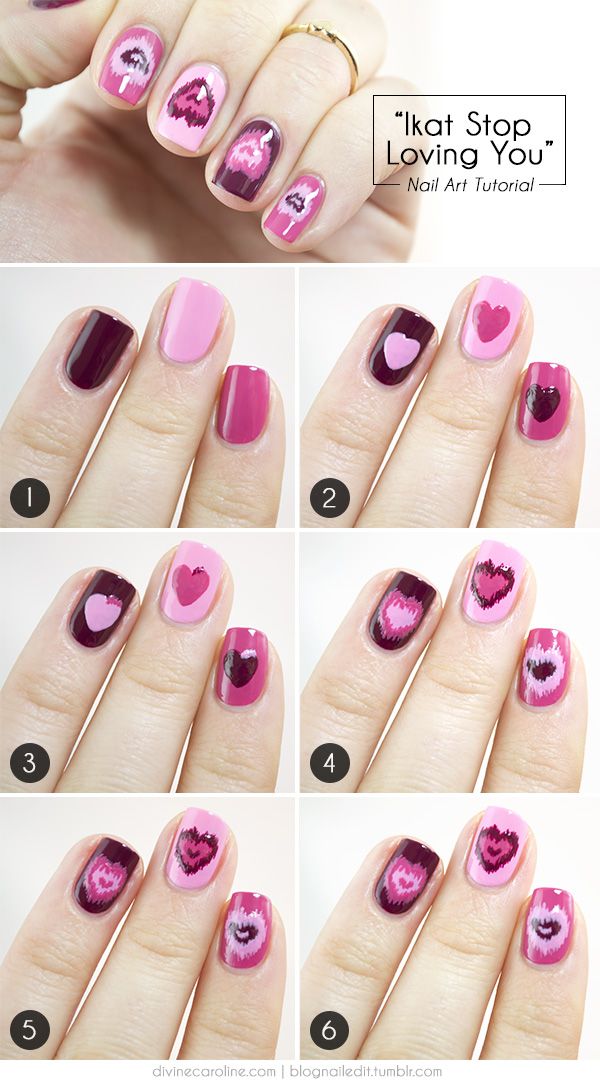 Valentines heart nail design which mixes the iconic heart symbol with an eye-catching ikat pattern.
source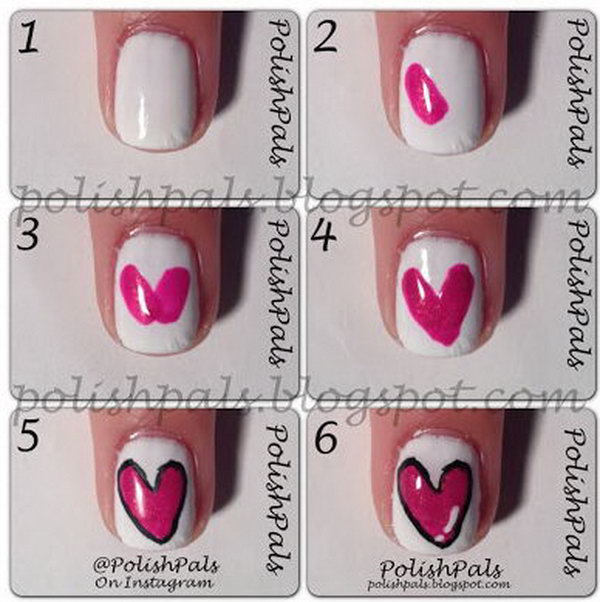 Valentine's Day Simple Heart Nail,
source

DIY Valentines Manicure,
source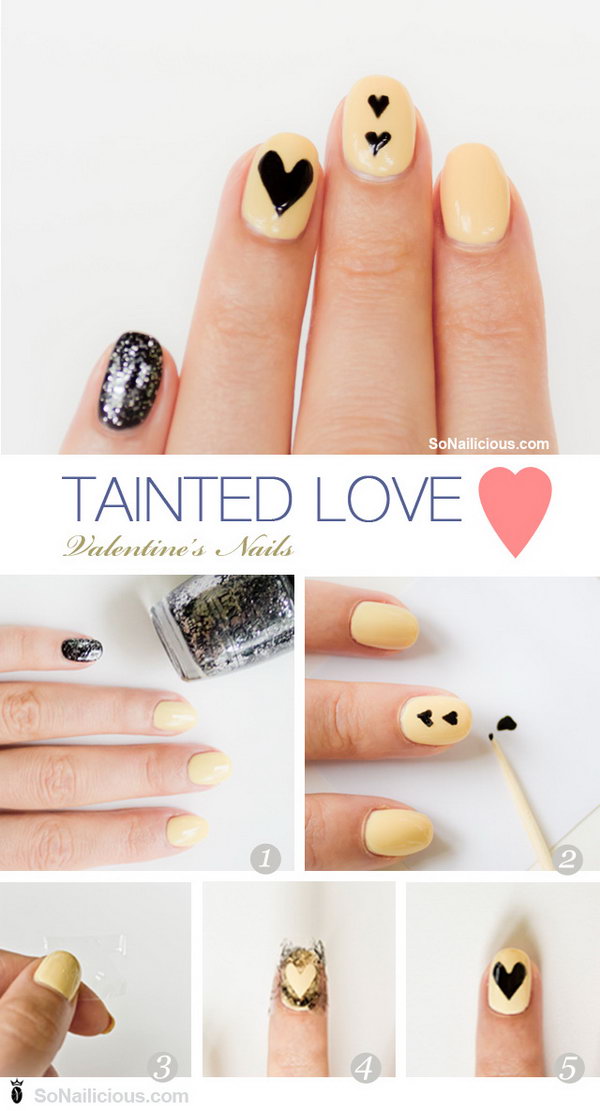 Tainted Love Valentines Day nails were created purely out of desire to try something unusual, not your typical red or pink girly nails.
source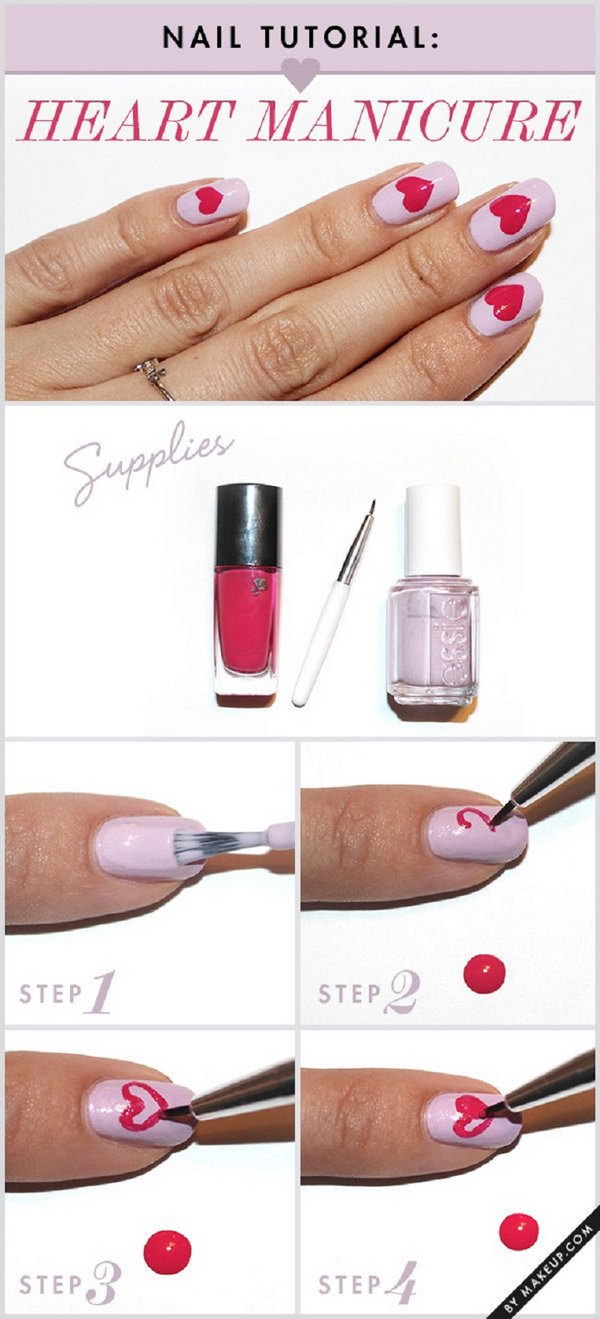 Heart Manicure Tutorial, source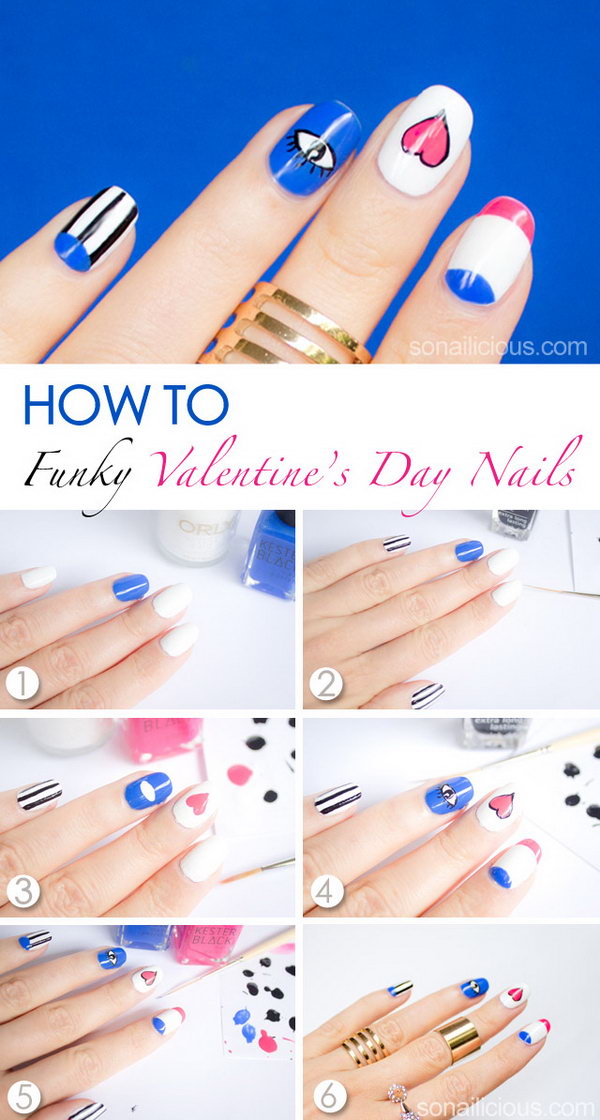 Funky Love Valentine's Day Nail Art. The presence of an eye and a heart in this design has a meaning – we fall in love with our eyes and then our hearts.
source