25 Clever & Creative Ways to Organize Kids' Stuffed Toys
Children of all ages always have a strong liking on playing with stuffed toys. These adorable toys provide them companionship during the dark of night. There must be tons of old or unwanted stuffed toys and take over the entire bedroom or playroom in your house over the years. It is very necessary and advisable for you to create some functional storage for the toys instead of just sending them to the trash. Creating storage allows your child to keep the stuffed toys without having them scattered all over the room and put his stuffed animals away easily as well.
Here are some clever stuffed toy storage ideas for your kids' room. They are very easy and interesting. Some do not just make your kids' room organized but also contribute to the decor of your kids' room.
Garden Hanging Planter Storage
Hanging Basket Stuffed Toy Storage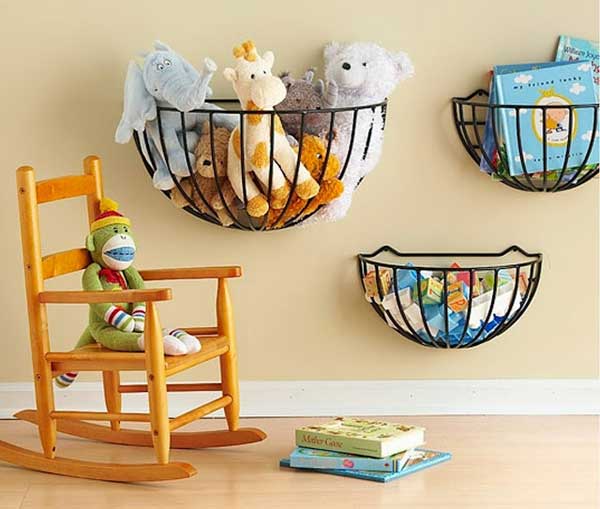 Under Bed Storage for Stuffed Toys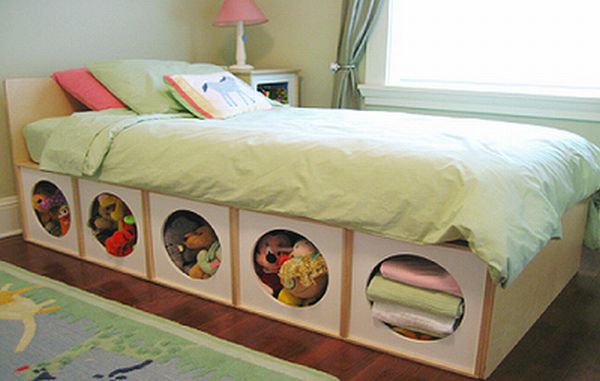 Stuffed Animal Swing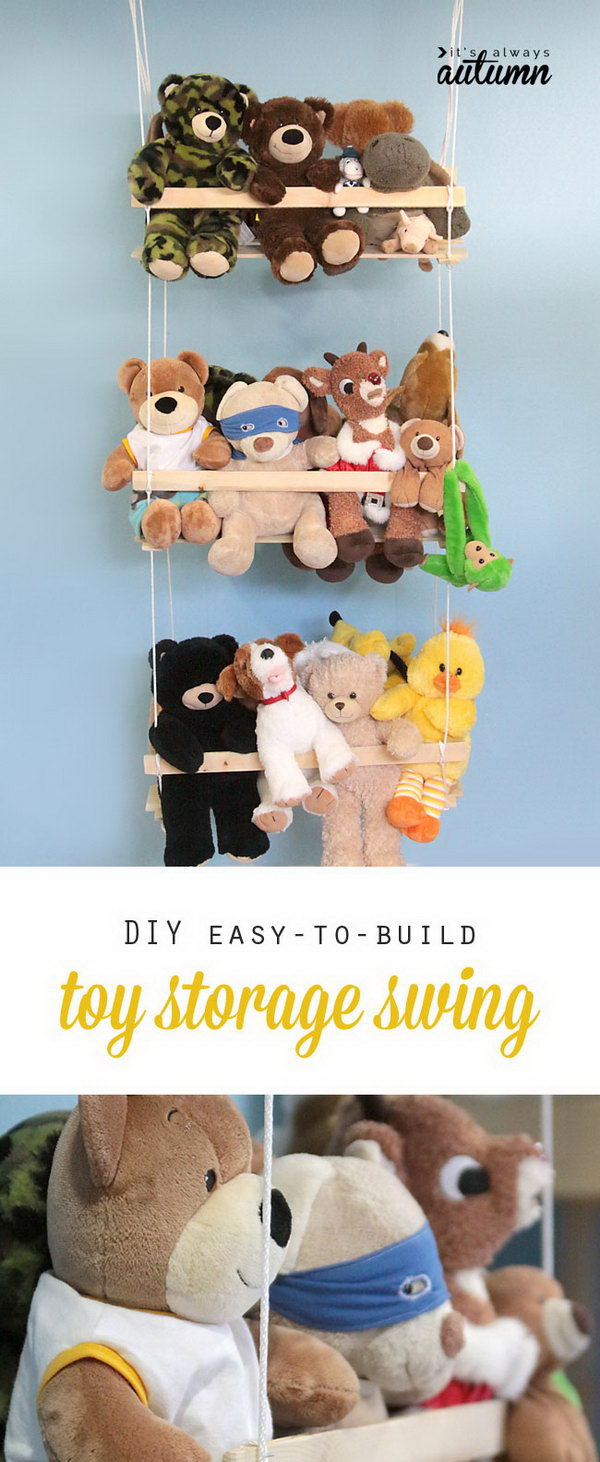 DIY Wood Animal Zoo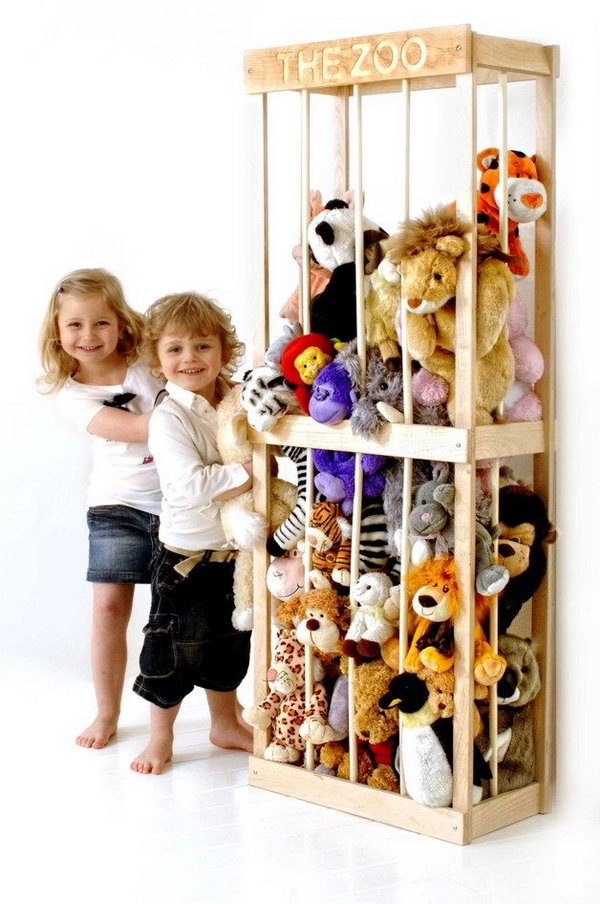 Shoe Holder as a stuffed Toy Storage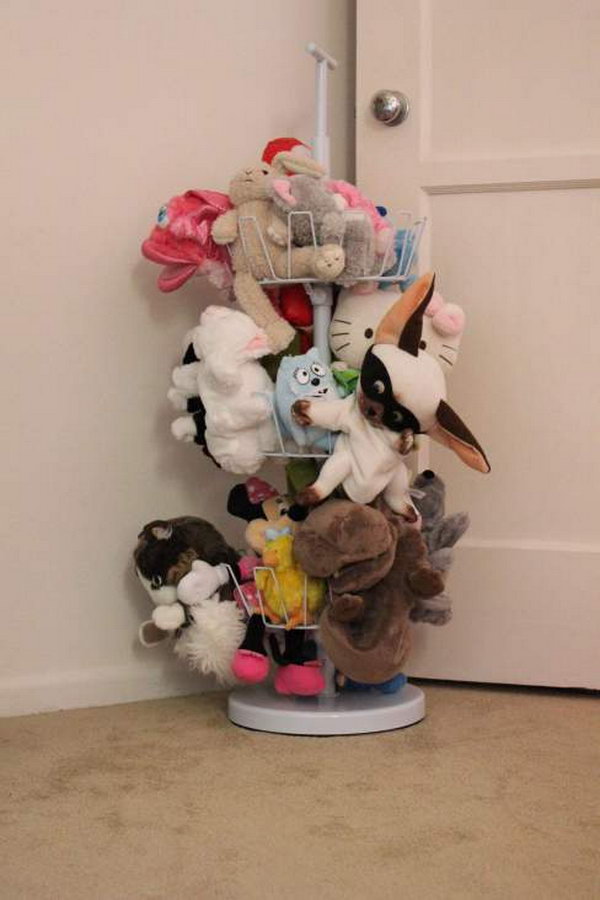 Store Stuffed Toys in a Fabric Canopy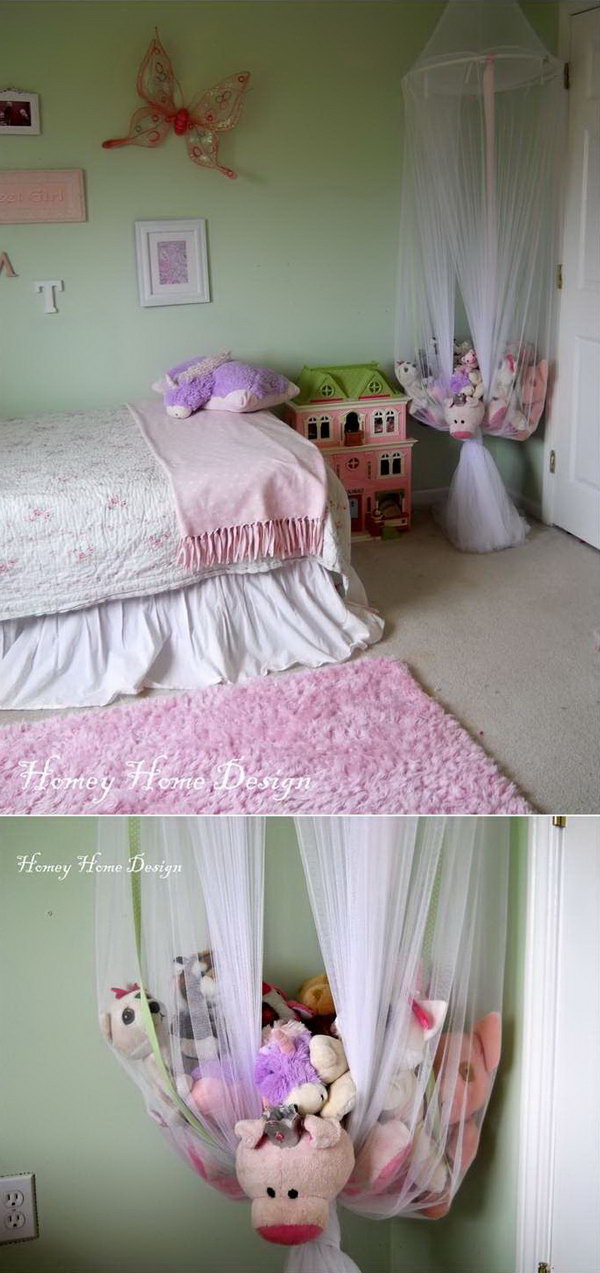 Cute Animal Zoo with Wooden Frames and Bungee Cords
Stuffed Animal Net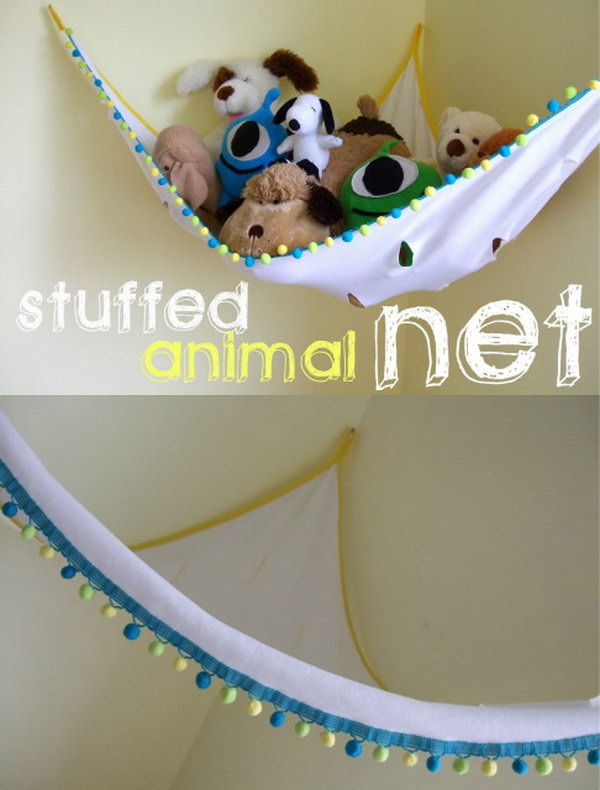 Crochet Stuffed Toy Storage Solution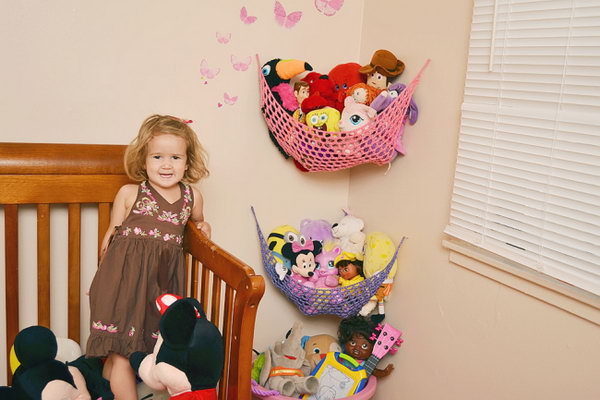 Hang garden baskets on a wall at a low height so the kids can reach them and put them back. Hang up in a corner and enjoy. hung them up low enough for her to enjoy them.source
Put Their Stuffed Animals Inside A Cute Mesh Pillow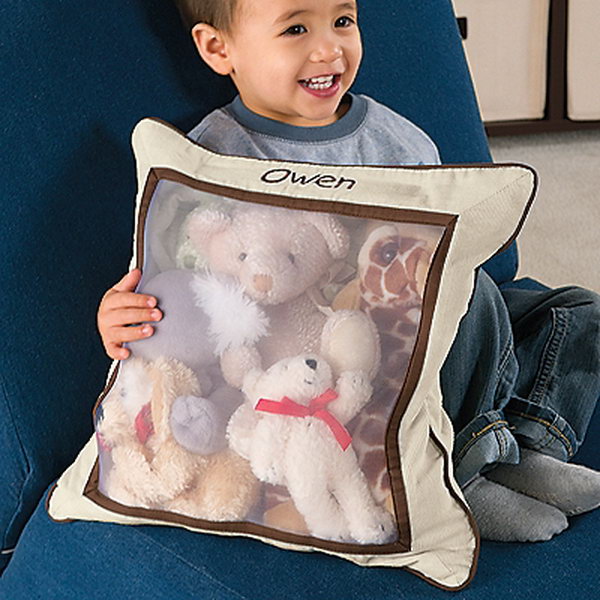 source
Make a Storage or Shelf with plastic crates for Daughters Room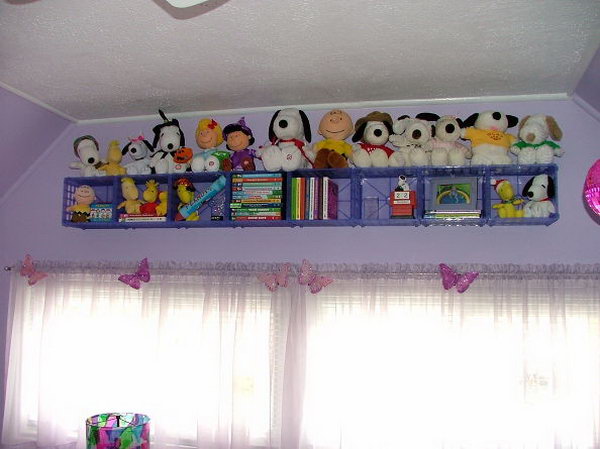 Spray Paint Them White Then Mount Them In This Corner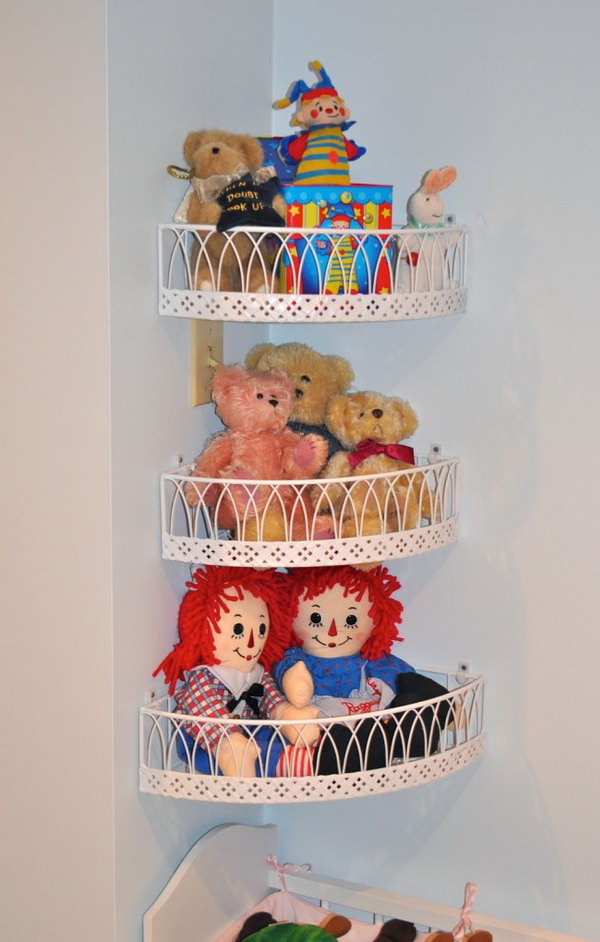 I think they look so pretty and are just adorable for storing dolls and teddy bears above the girl's baby doll furniture :source
Stuffed Animals In Shoe Organizers And Hang Laundry Baskets For Toys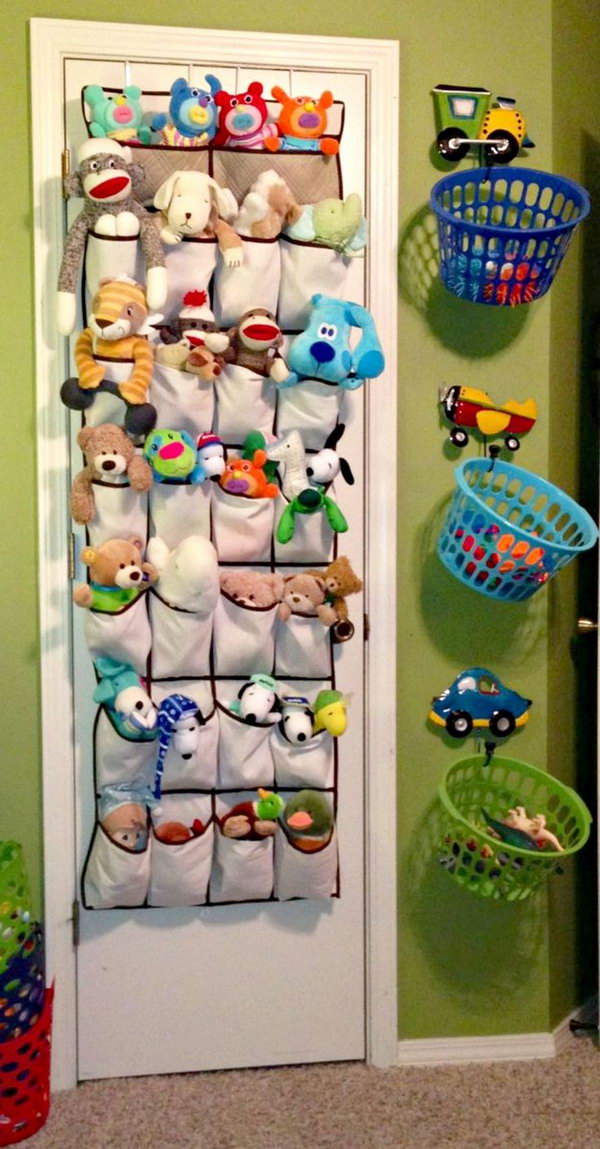 Stuffed Animal Chair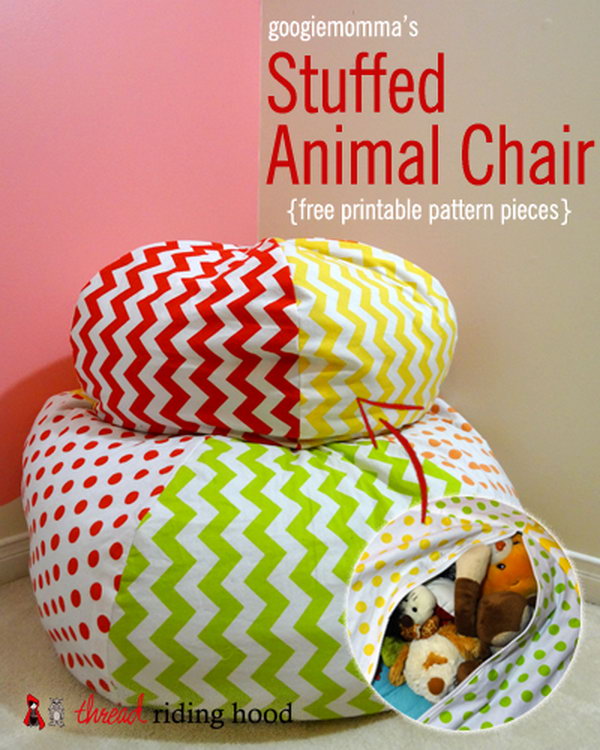 Tulle Hammock Storage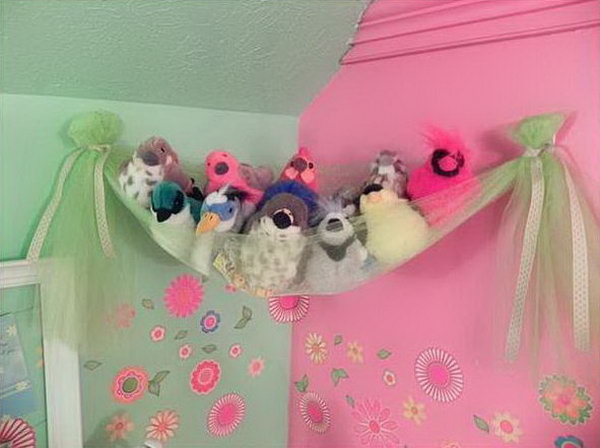 Cloth Sacks At The Footboard to Store Stuffed Toys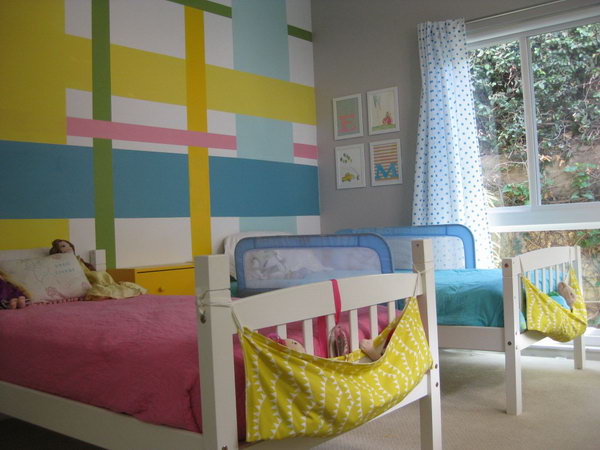 Reusing Planters to Organize Stuffed Animals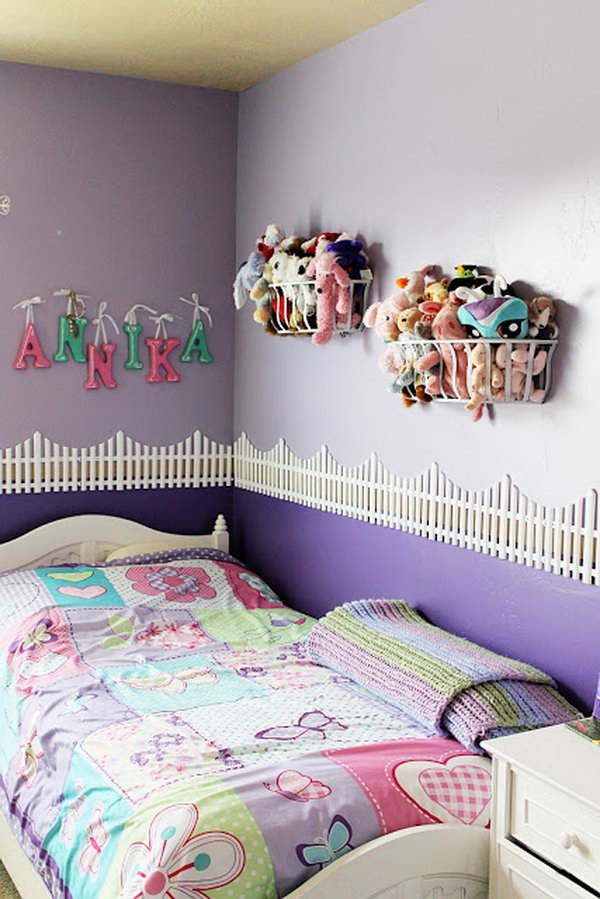 Use a Plain Trash Can as a Place to Hold Stuffed Toys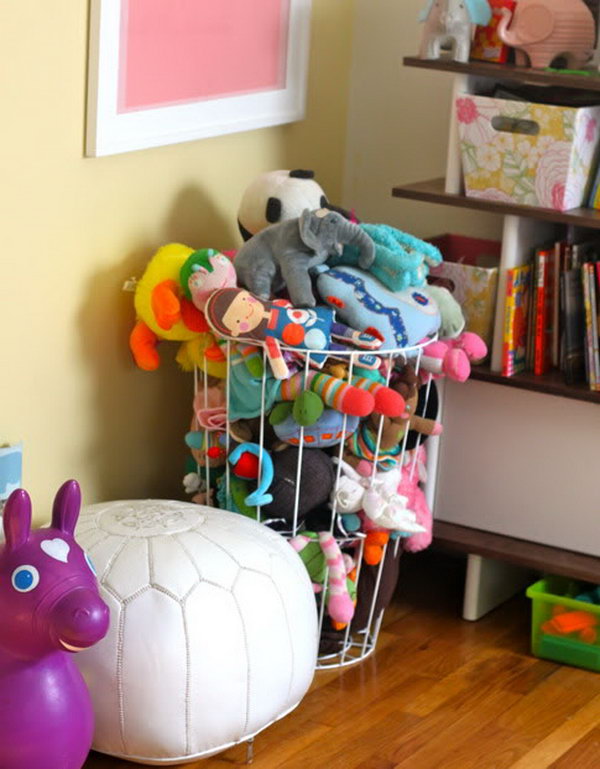 Hang a Rope with Clothespins for an Easy Stuffed Toy Storage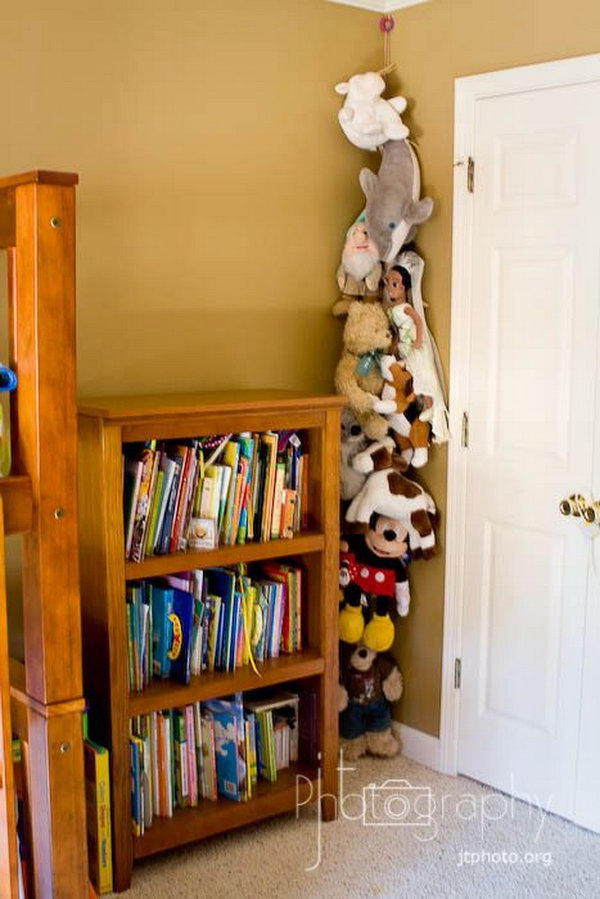 Hanging Fabric Storage Baskets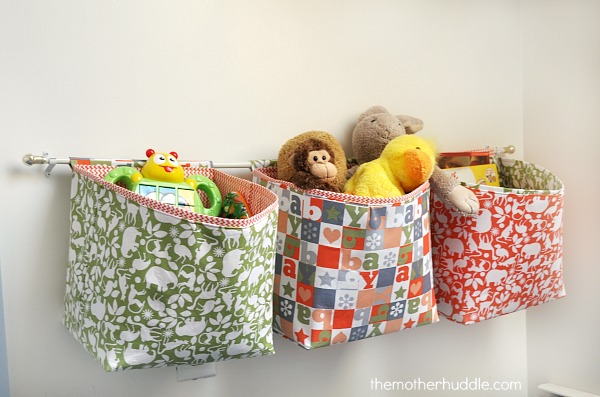 DIY Wire Hanging Storage Baskets
Tote Bag Storage Idea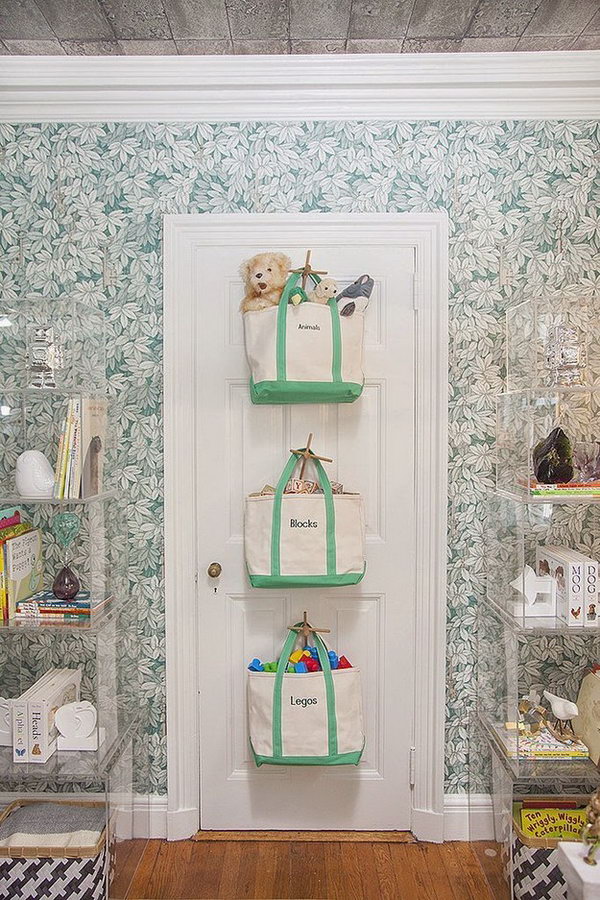 IKEA Komplement Clothes Hanger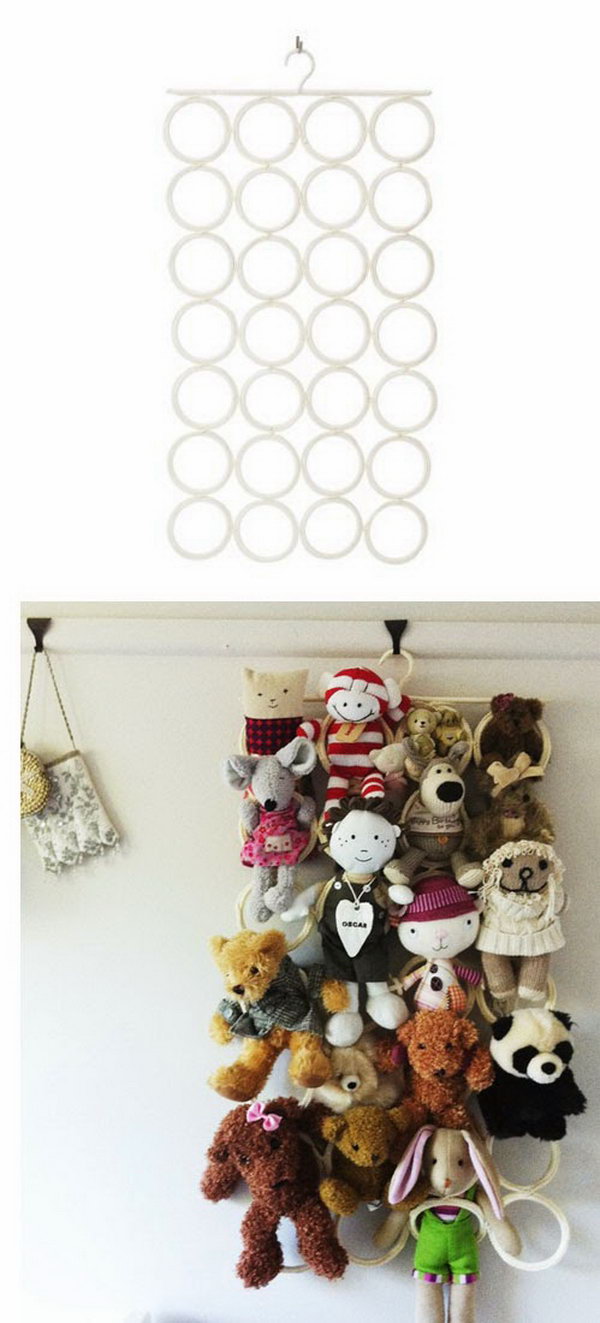 Organize Some Small Wire Baskets On The Wall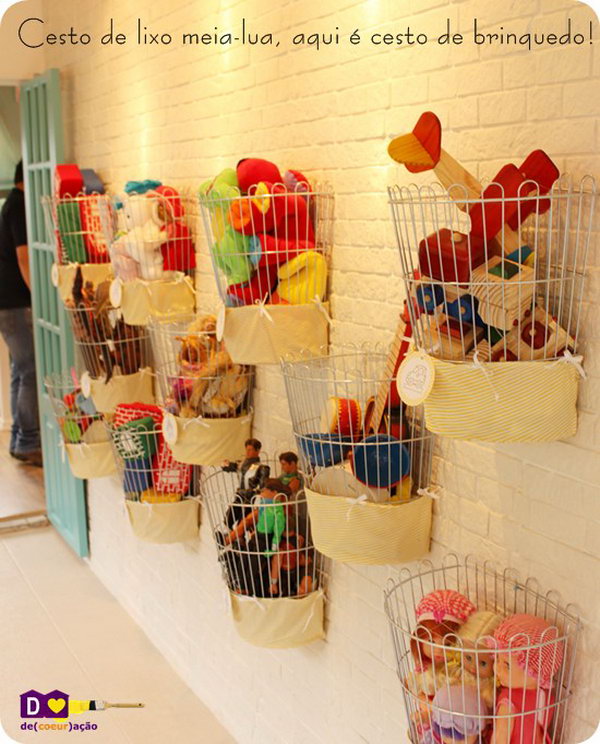 Wall Mounted Buckets Serve as Cute Storage for Stuffed Animals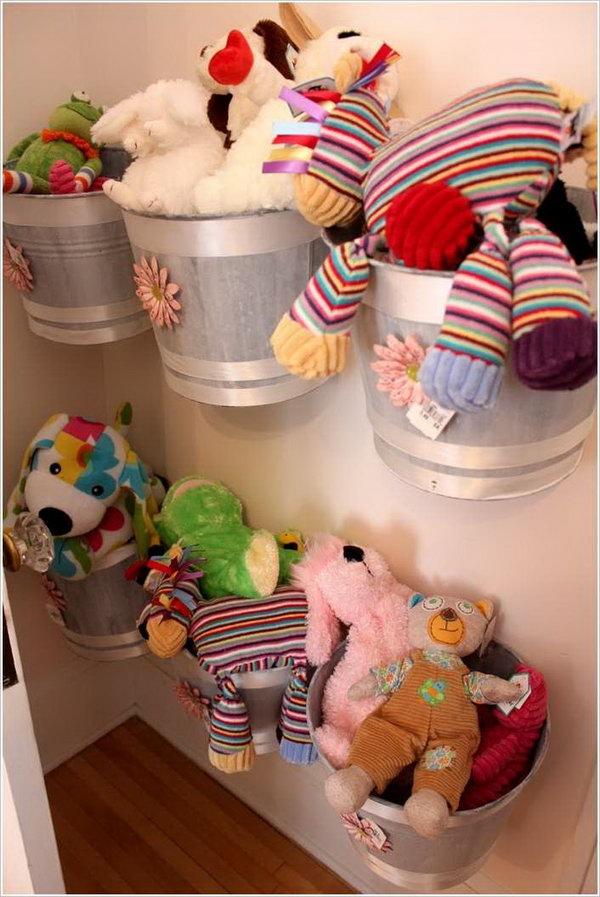 Reuse The Old Ladder As Stuffed Animal Storage