The bathtub takes up a lot of space in your bathroom. If you are organizing your bathroom for extra space and keep it away from the clutter, then you must not ignore the space around the bathtub. Even your bathroom are very small, there are still a few storage options that will allow you to store more items without creating a cluttered look.
Take a look at these DIY bathtub surround storage ideas. From built in cabinet surrounding bathtub or nook by the tub to shower niche around corner or floating shelves above bathtub, each idea is inexpensive and easy to do, making your small bathroom so large.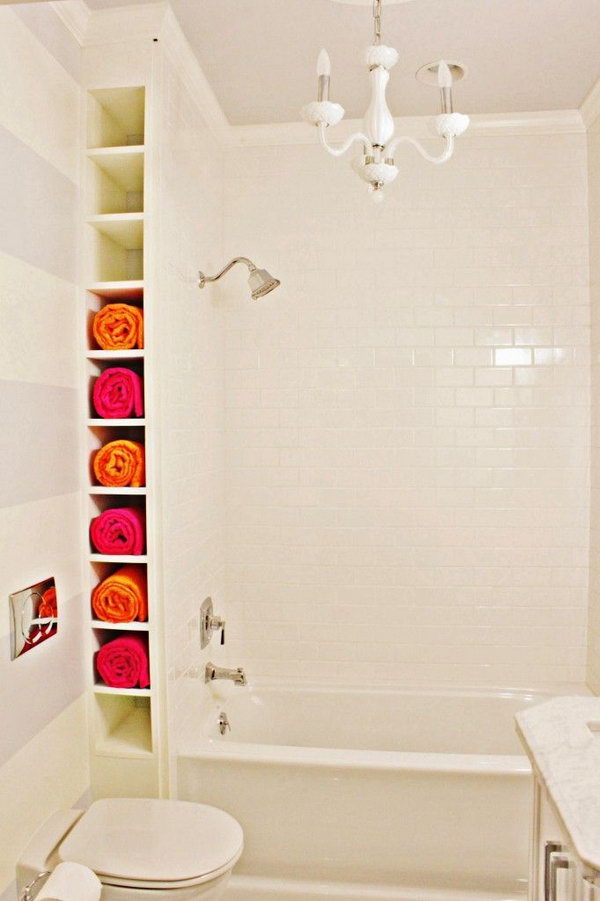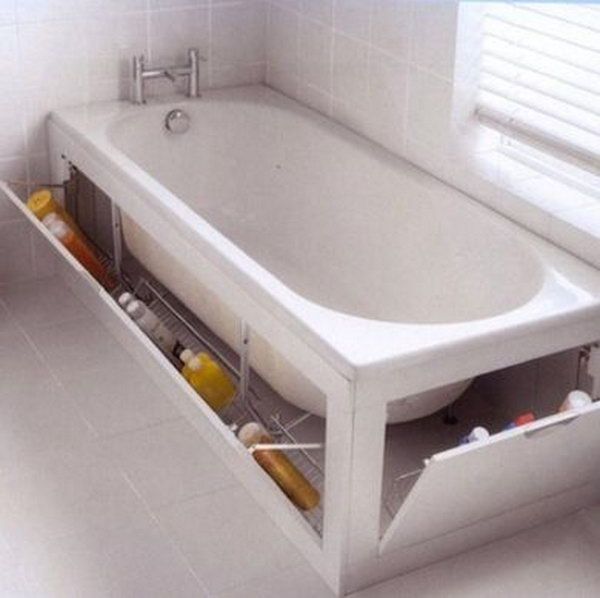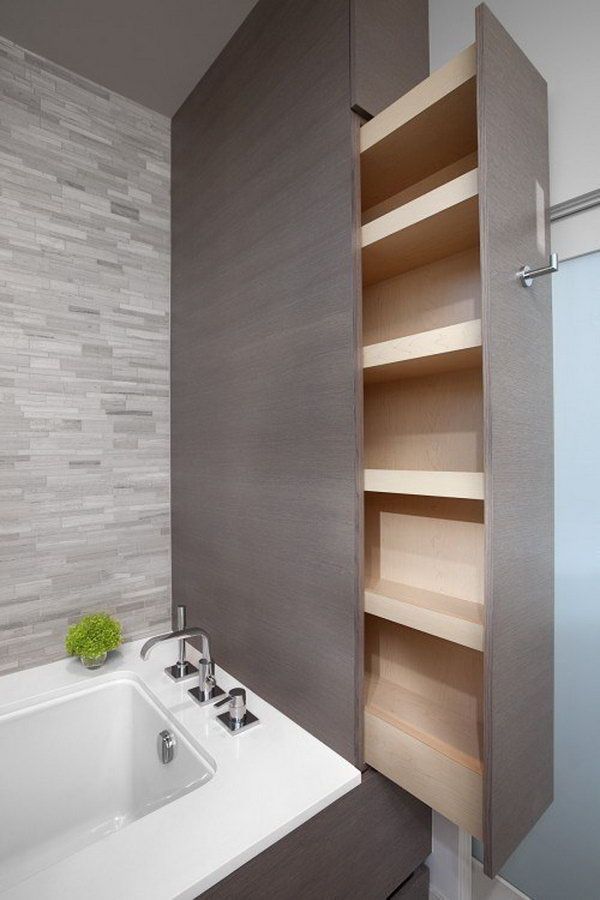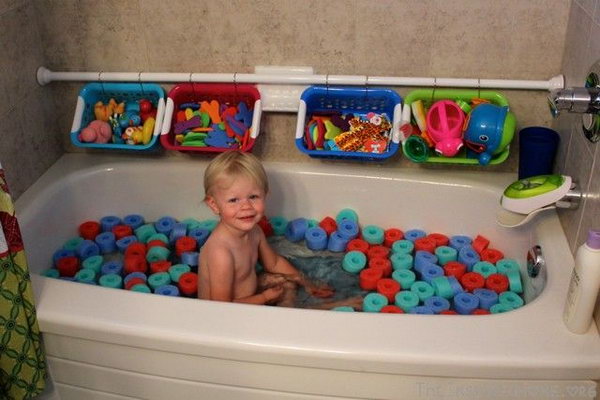 Bathtub Organizers. Place the shower curtain rod on the wall beside bathtub. Hang the baskets on this rod for storage, so the toys and shampoos and soaps aren't all over the place.