20 Clever Bathroom Storage Ideas
Many people have storage issues in their bathroom, whether they have a small or large bathroom. They often complain there are not enough space to store all those bathroom must-haves like blow dryers, brushes, towels, and lotions.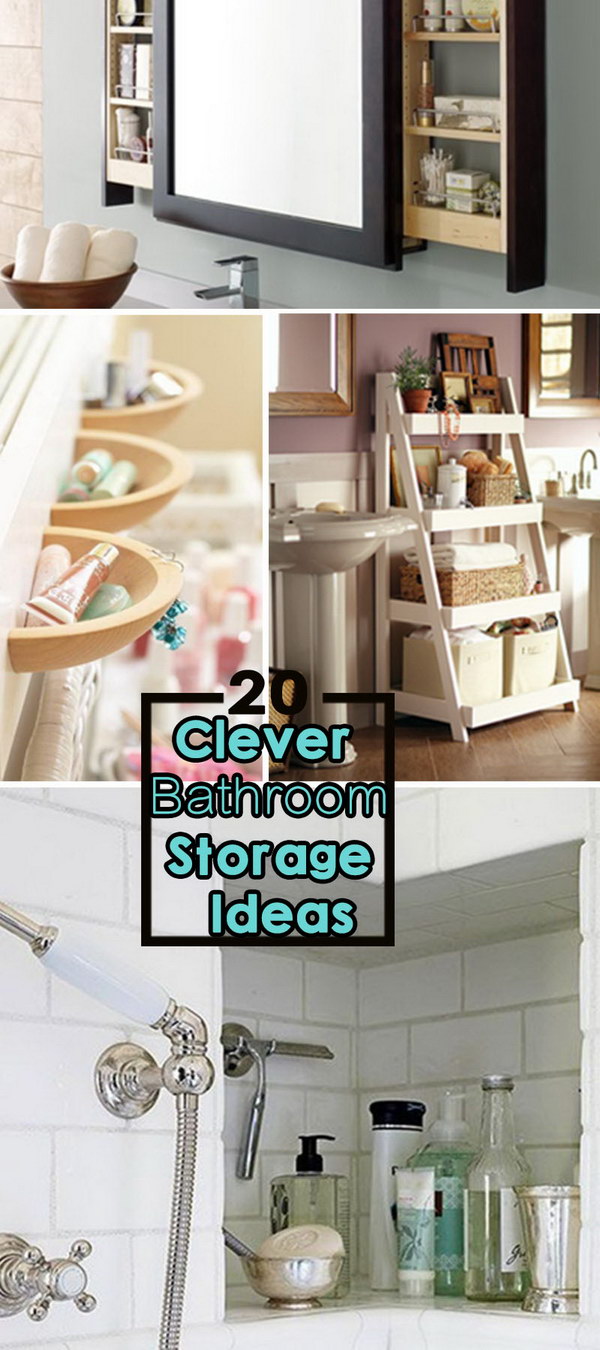 Take a look at these clever bathroom storage ideas that include recycling bottle caps to store the toothbrushes, bathroom storage case behind the mirror, shelf above the door, surround toilet cabinet and hanging baskets on the wall. Learn how the masters maximise their space and keep the bathroom away from the clutter.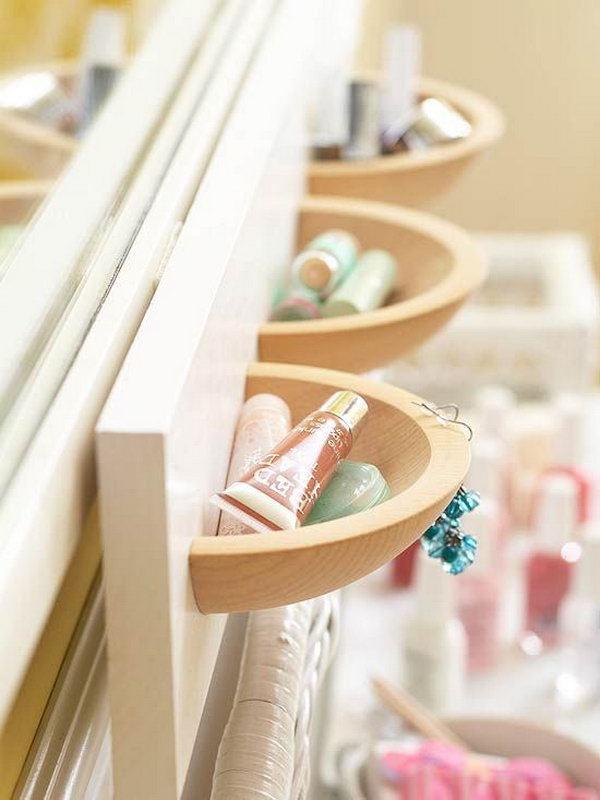 Wall pockets made by cutting wooden bowls in half and mounting them on a painted board in the bathrooom. source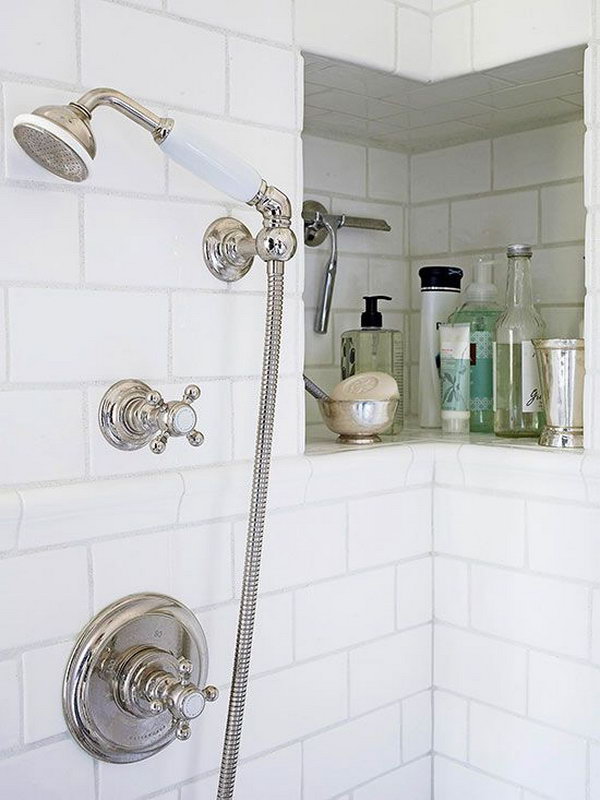 This shower niche wraps around a corner for a bit of extra room for shampoos, soaps, a razor, and other necessities. source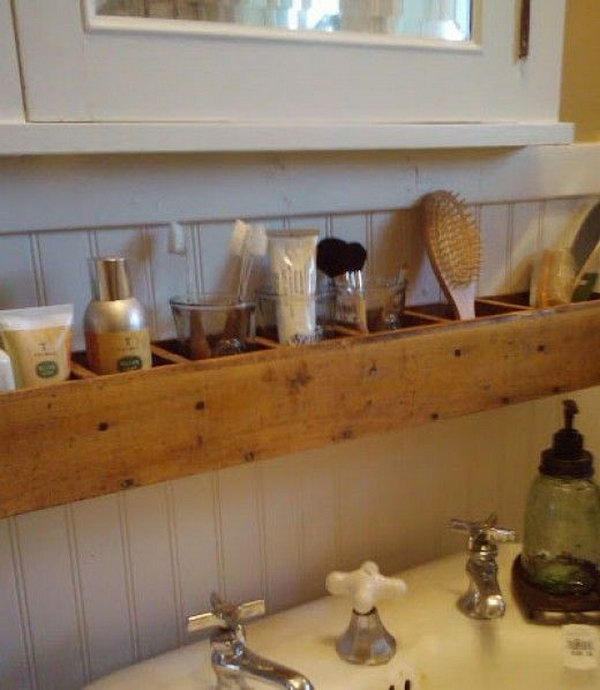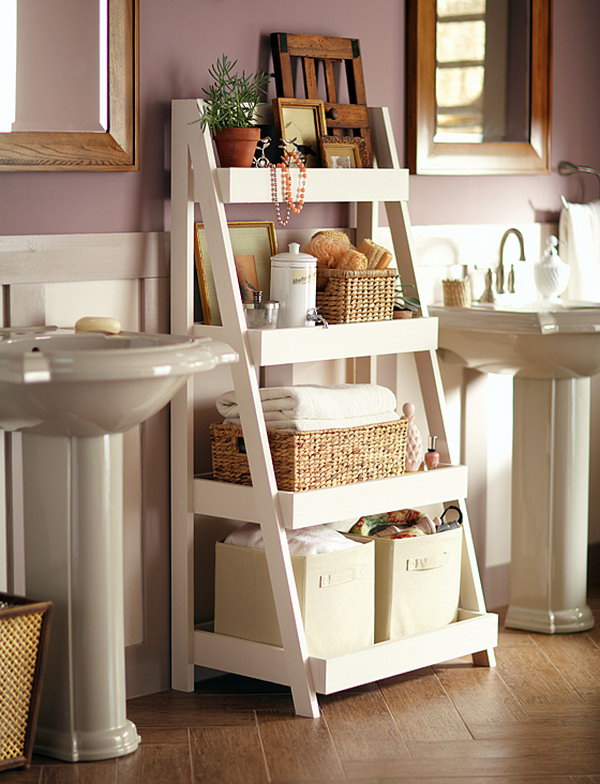 This attractive bathroom ladder shelf provides plenty of space for towels, soap, cosmetics and more. You could co-ordinate this into any colour scheme and it would work perfectly. source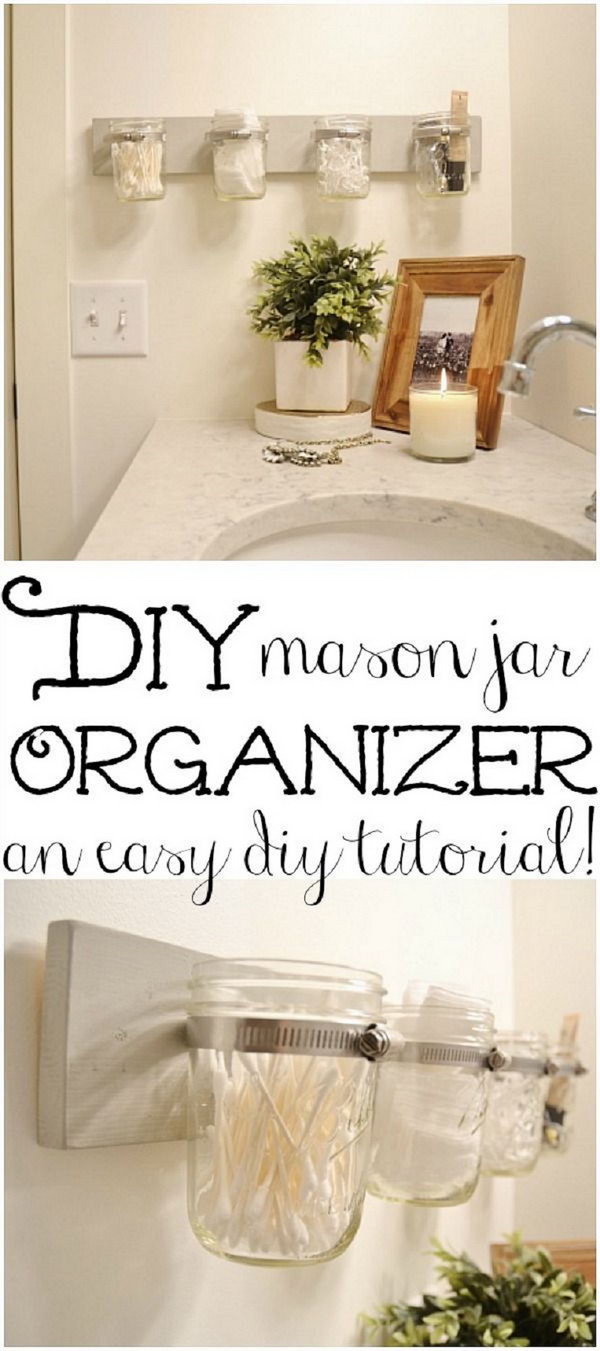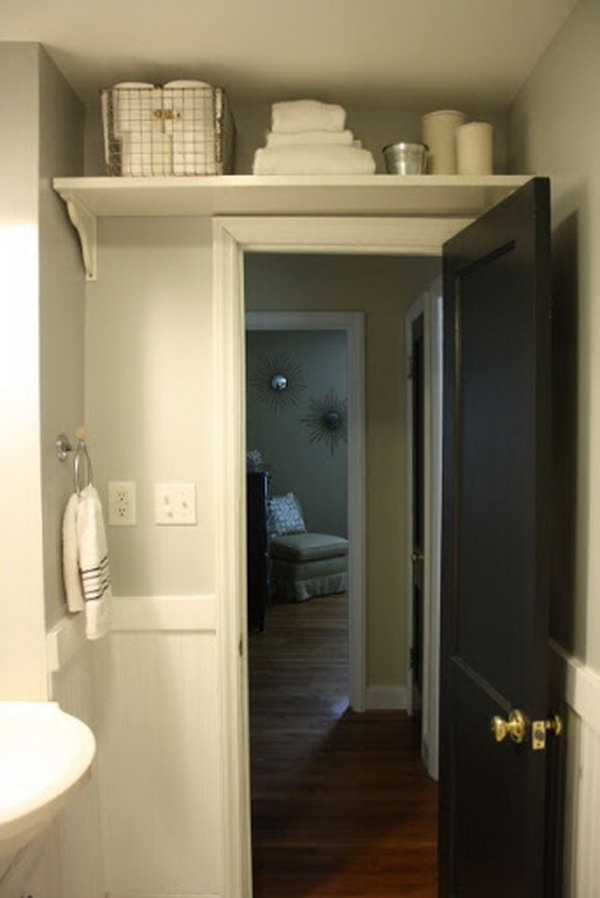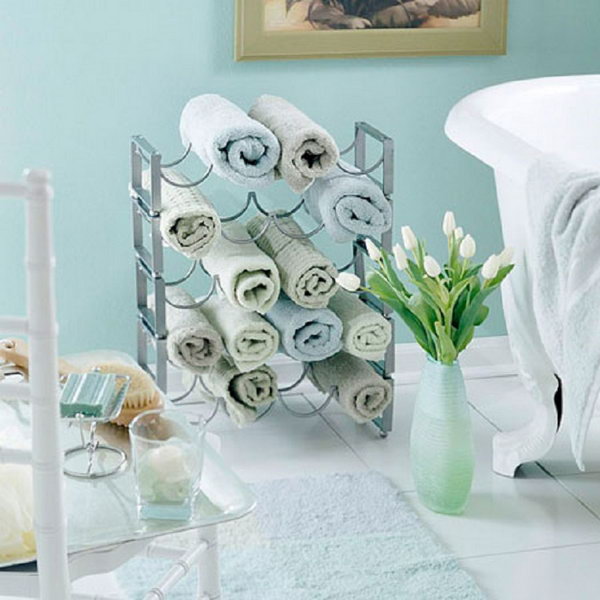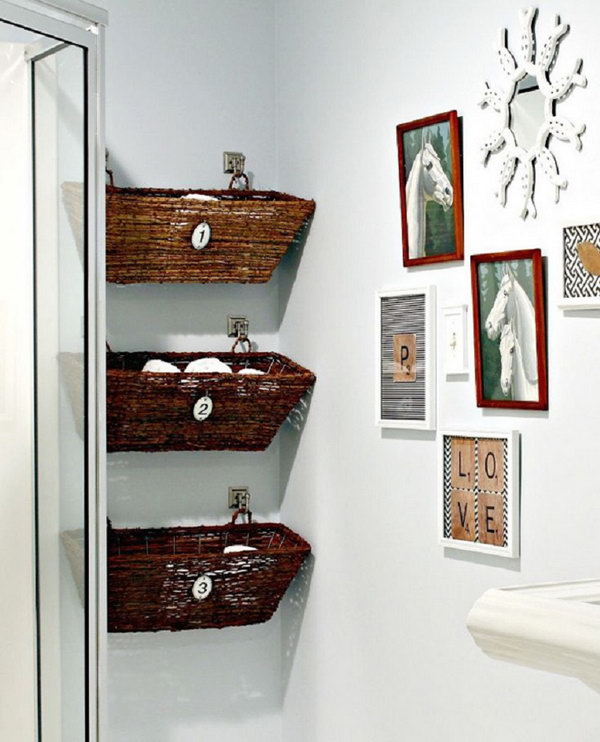 This idea of hanging baskets on the wall is a great solution that doesn't take up any floor space in a bathroom with a small footprint. source