30 Amazing Luxury Nail Art Ideas
Luxury nail art is a type of nail art that involves the use of high-end materials and techniques to create intricate and glamorous designs on the nails. This type of nail art is often associated with high fashion and luxury lifestyles, and it is frequently seen on the runways of fashion shows and in upscale salons.
Luxury nail art can include a wide range of designs, such as intricate patterns, crystal and gemstone embellishments, metallic accents, and even 3D designs. These designs often require a high level of skill and precision to create, and they may involve the use of specialized tools and materials.
Luxury nail art is all about using high-quality materials and intricate designs to create a stunning and unique look. It is typically more expensive than traditional nail art, as it often requires more time and specialized materials to create. Here are some awesome luxury nail art ideas that you might want to try:
Crystal-encrusted nails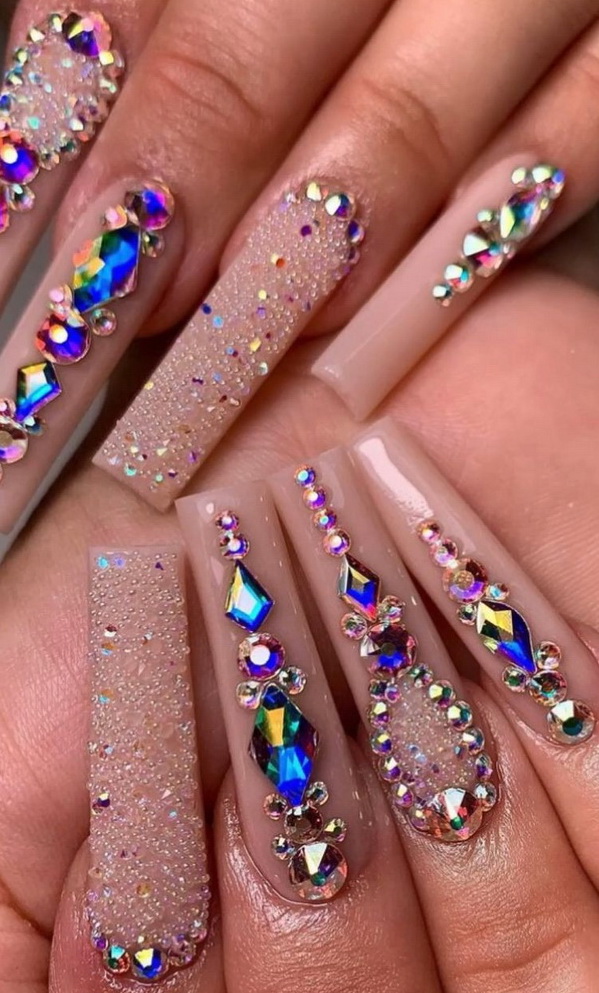 add some extra bling to your nails with tiny crystals and gems.
Gold leaf nails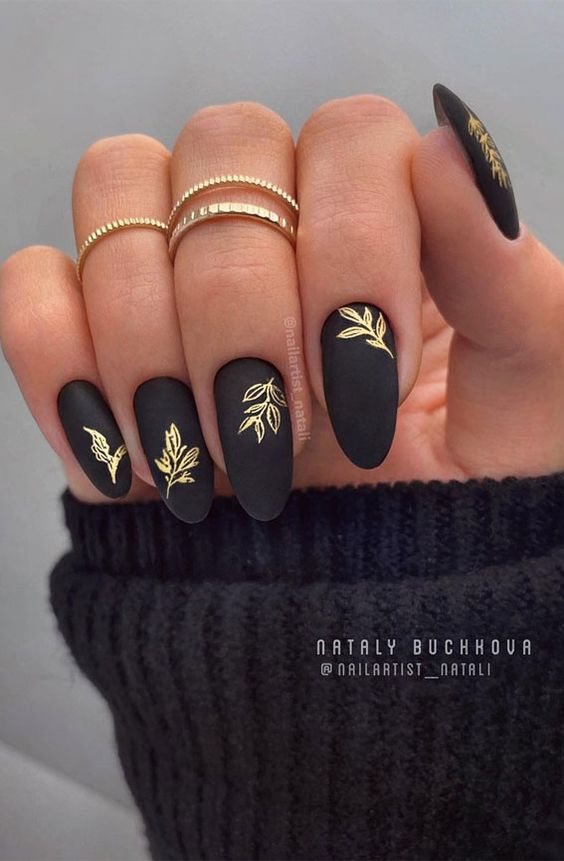 create a luxurious look with gold leaf accents on your nails.
Marble nails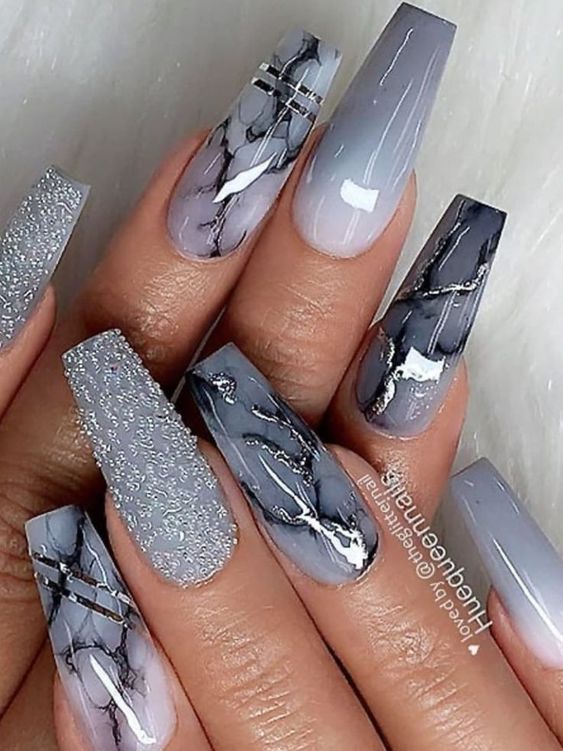 use a marbling technique to create a high-end, sophisticated look.
Velvet nails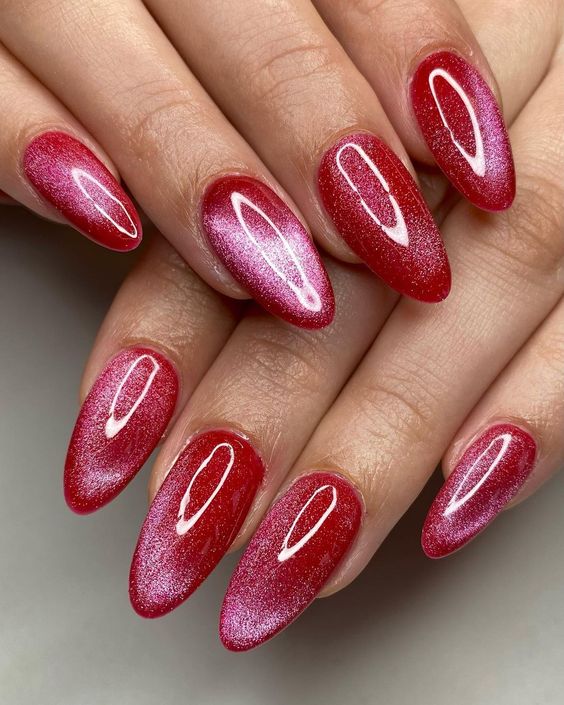 add a soft texture to your nails with velvet nail polish.
3D nail art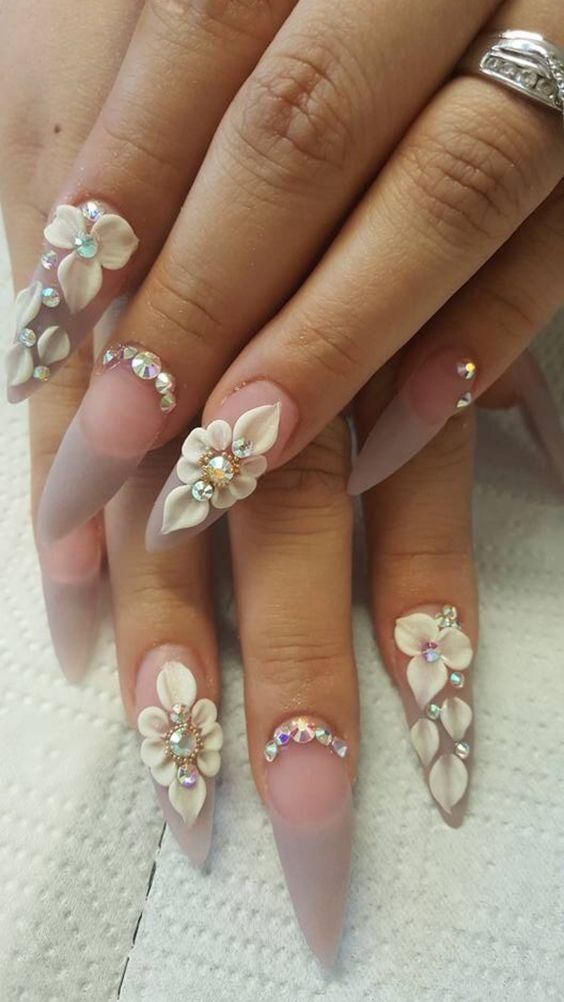 create a stunning 3D effect with sculpted nail designs.
Ombre nails
blend two or more colors together for a chic gradient effect.
Geometric nails
create bold, modern patterns with geometric shapes.
Glitter nails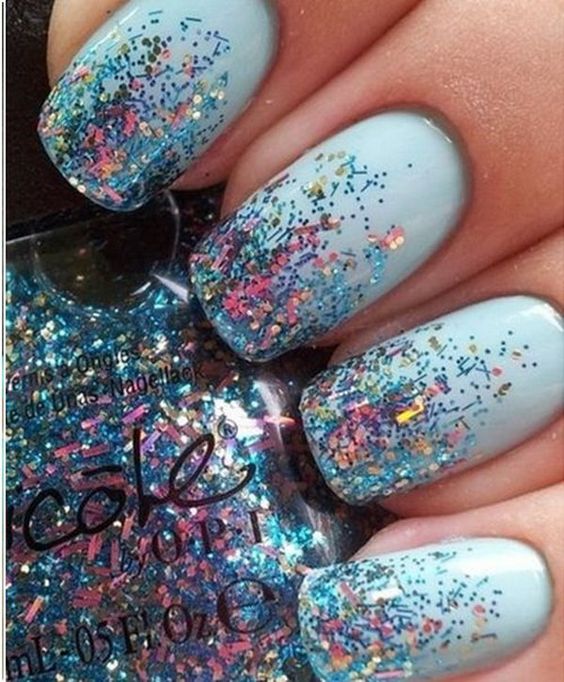 add a touch of sparkle with glitter nail polish.
Metallic nails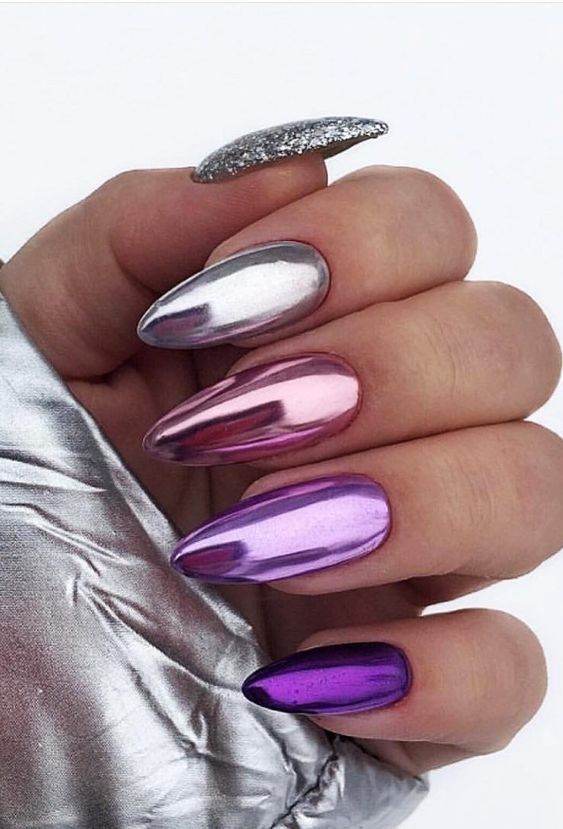 give your nails a metallic finish with metallic nail polish.
Black and white nails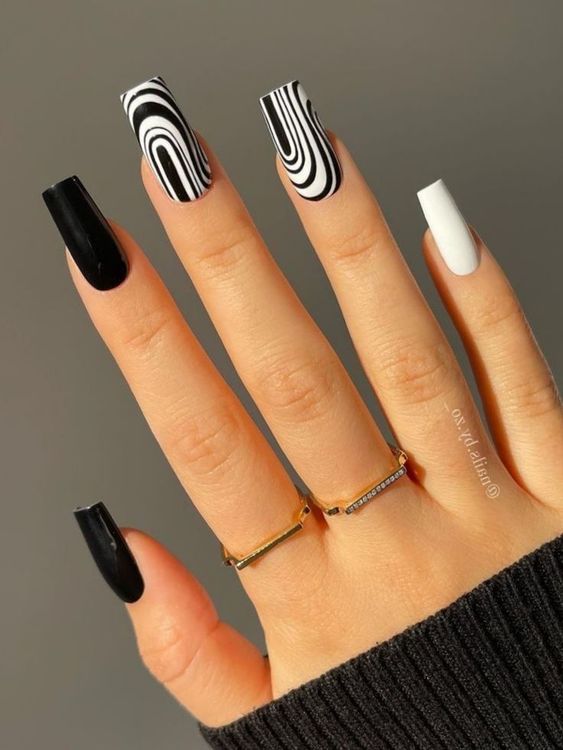 create a classic, timeless look with black and white designs.
Floral nails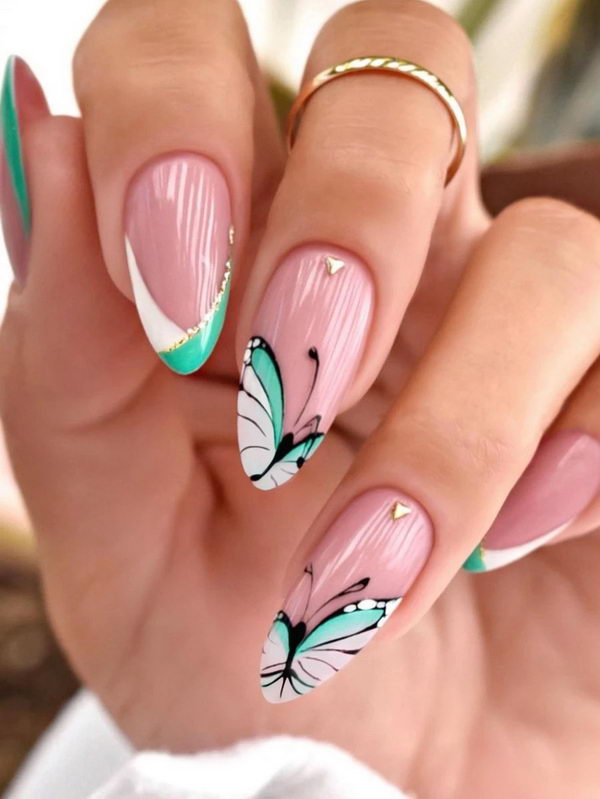 add some femininity to your nails with delicate floral designs.
Lace nails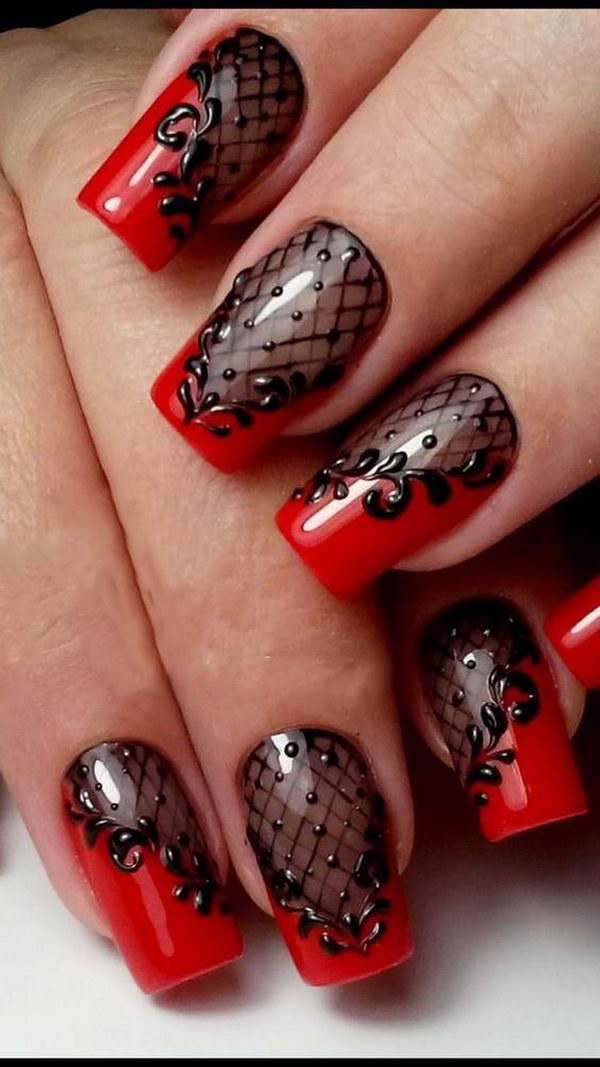 use a lace pattern to create an elegant, sophisticated look.
Stiletto nails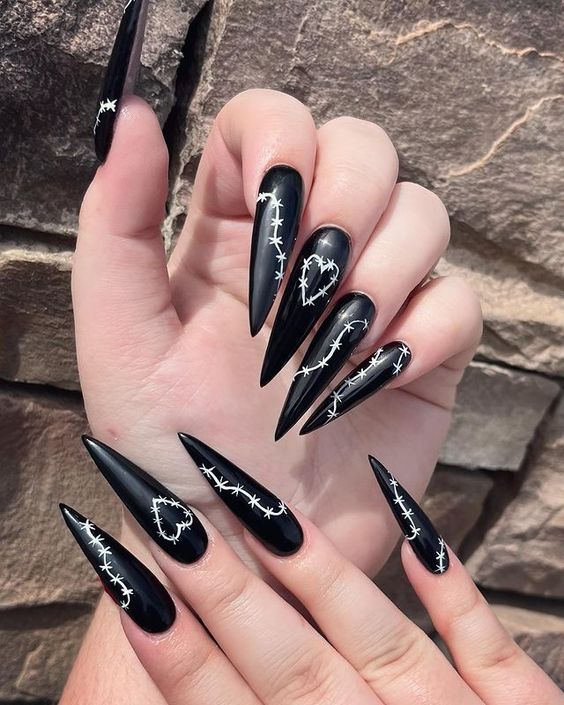 elongate your nails with a sharp, pointed shape for a daring look.
French manicure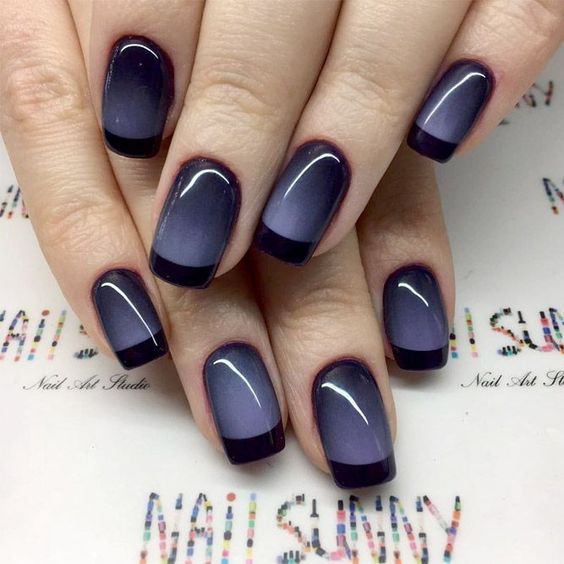 give your nails a classic, polished look with a French manicure.
Matte nails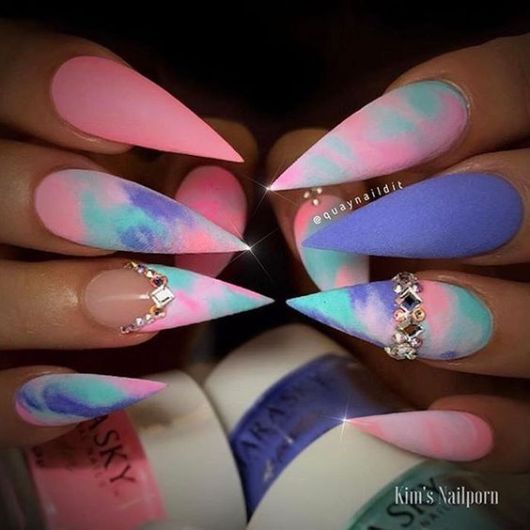 create a modern, edgy look with matte nail polish.
Animal print nails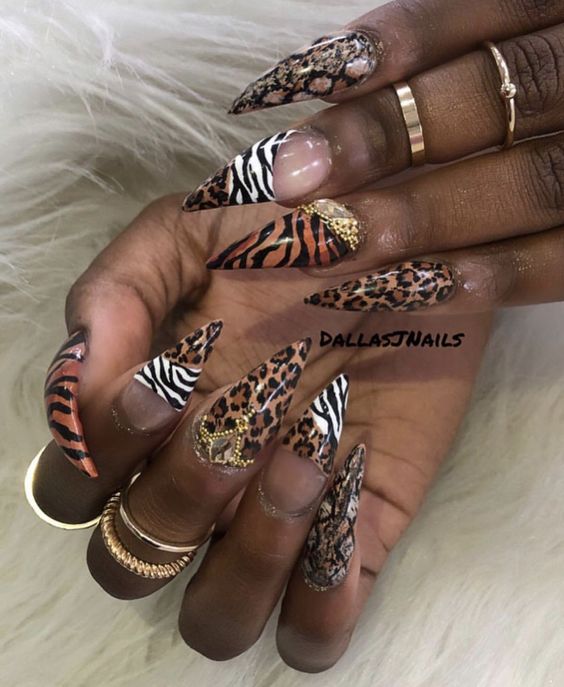 show off your wild side with animal print designs.
Cartoon nails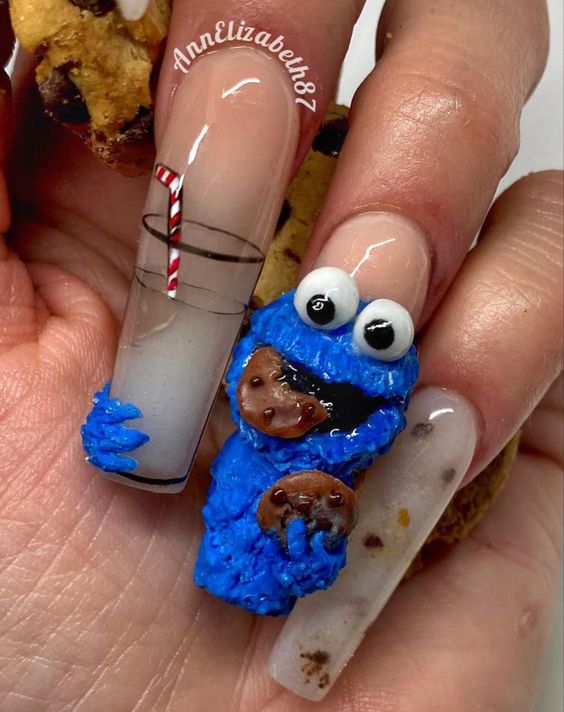 add some fun and whimsy to your nails with cartoon characters.
Watercolor nails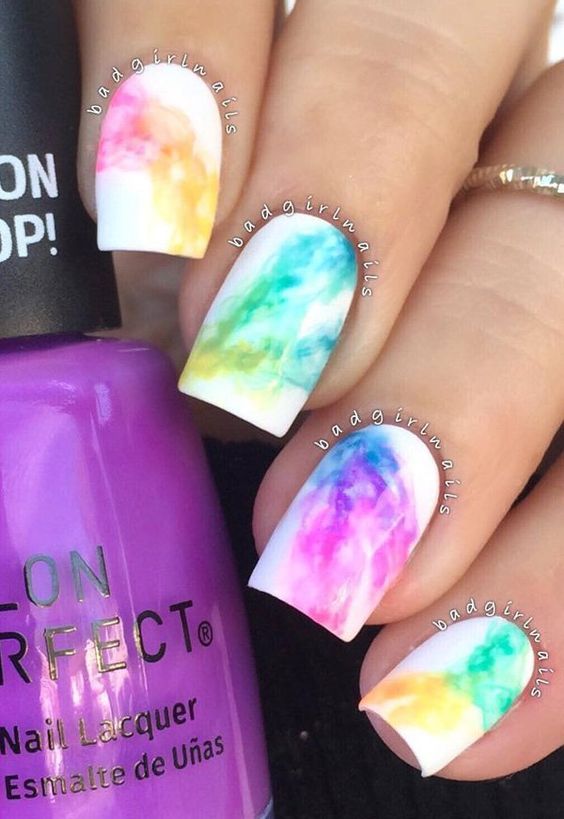 create a dreamy, artistic look with watercolor nail designs.
Tie-dye nails
channel the 60s with tie-dye nail designs.
Glitter gradient nails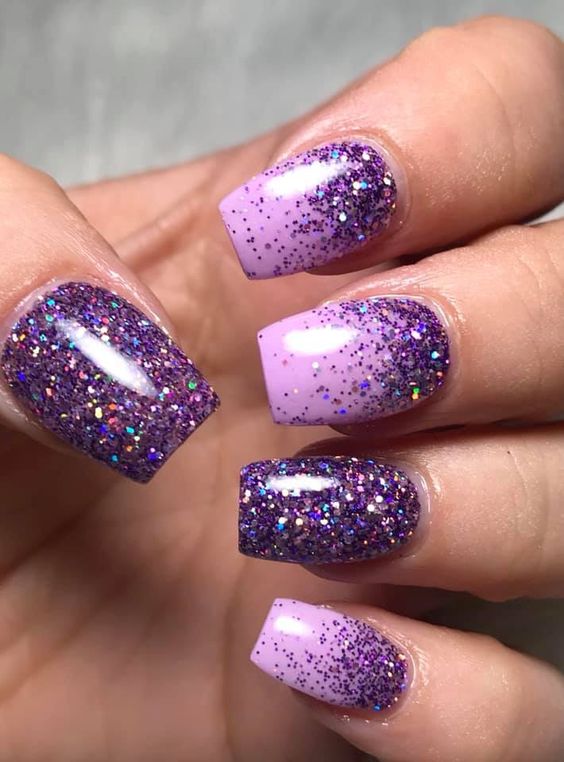 create a stunning effect with a gradient of glitter nail polish.
Nude nails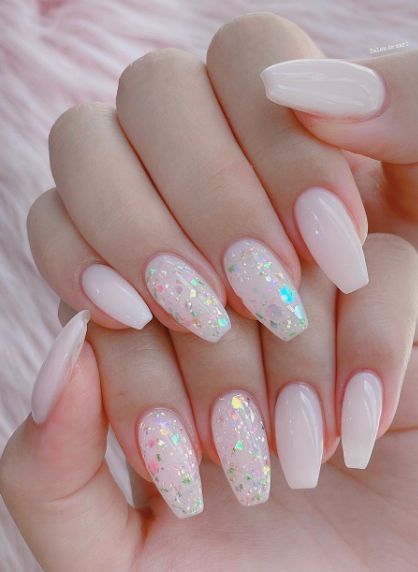 create a natural, minimalist look with nude nail polish.
Pop art nails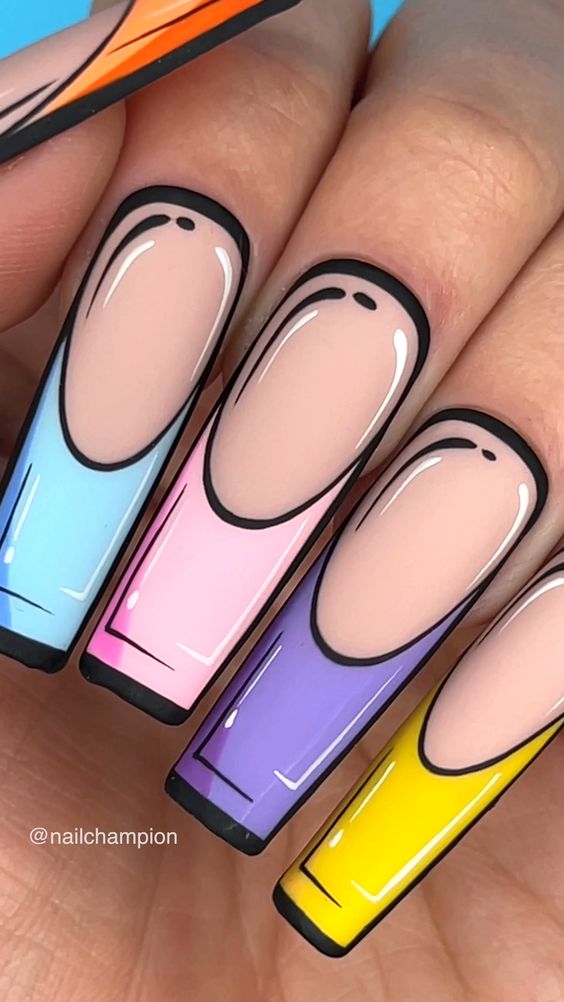 show off your love of pop art with bold, graphic designs.
Holographic nails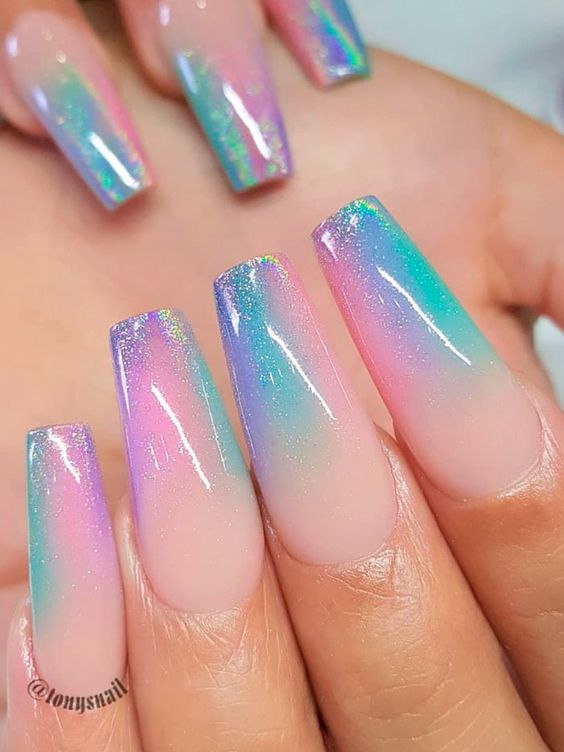 create a futuristic, iridescent look with holographic nail polish.
Negative space nails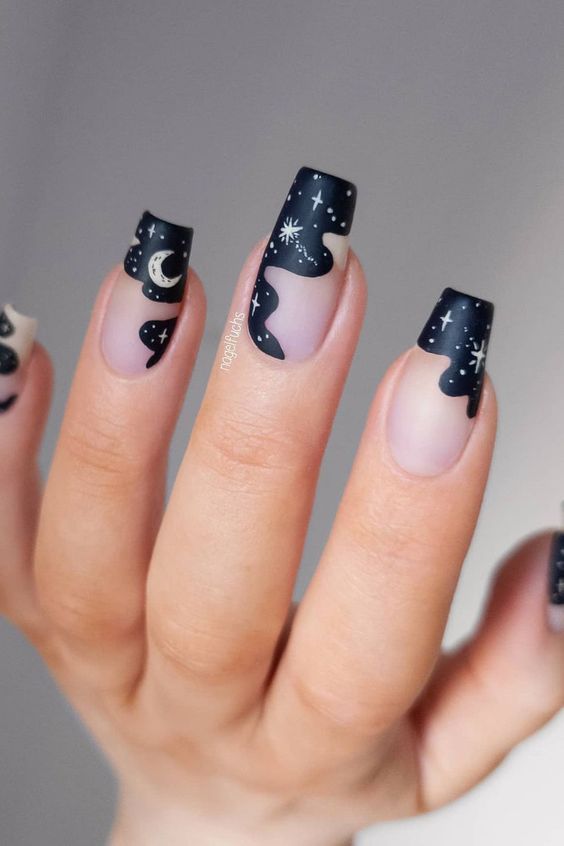 play with the empty space on your nails to create unique designs.
Rainbow nails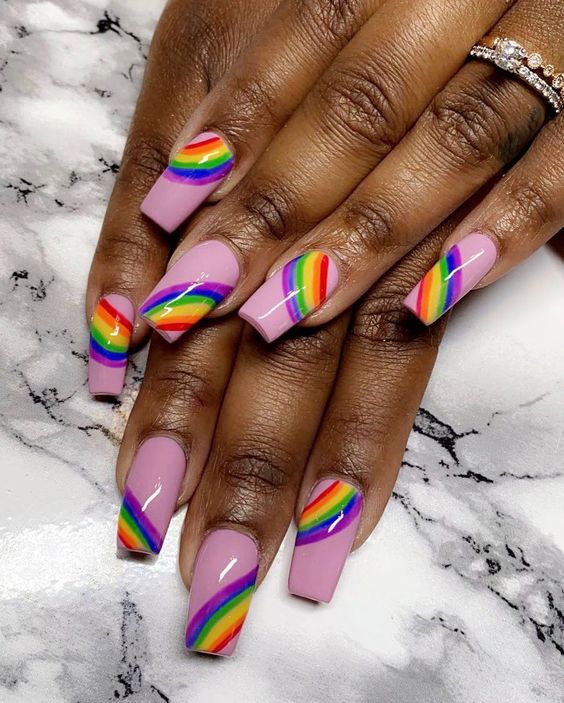 add some color and cheer to your nails with rainbow designs.
Abstract nails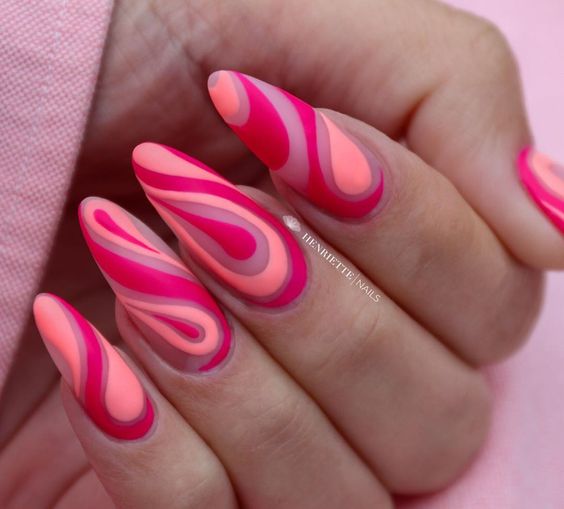 let your creativity run wild with abstract designs.
Mermaid nails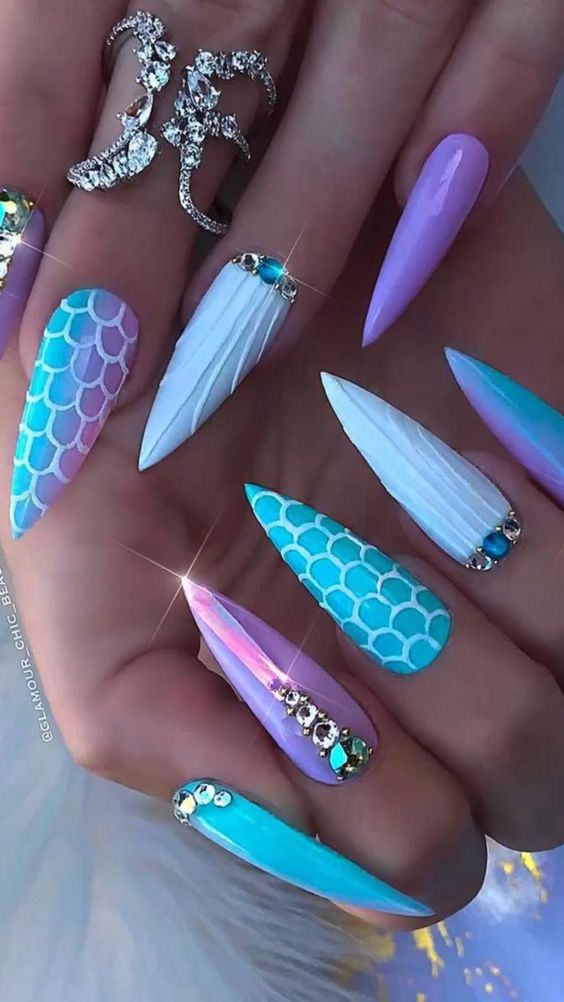 channel the sea with iridescent mermaid-inspired designs.
Polka dot nails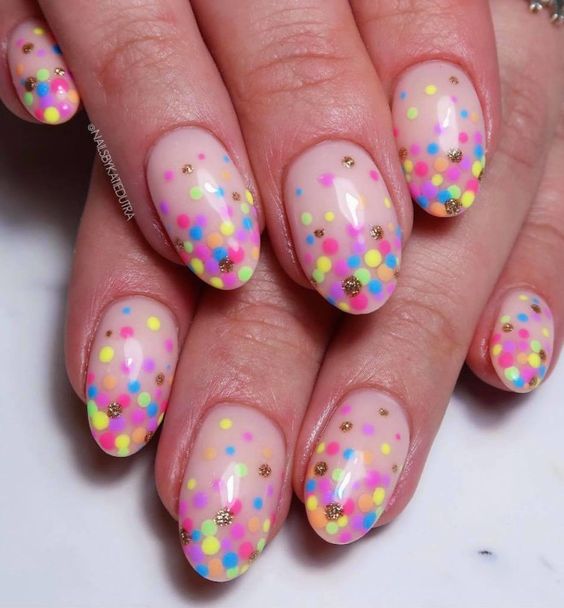 add a playful touch to your nails with polka dot designs.
Striped nails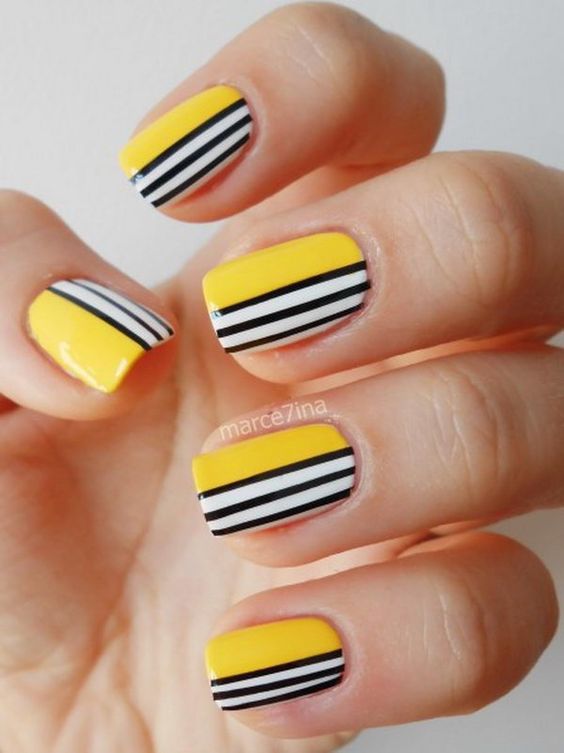 create a bold, modern look with striped nail designs.
Minimalist nails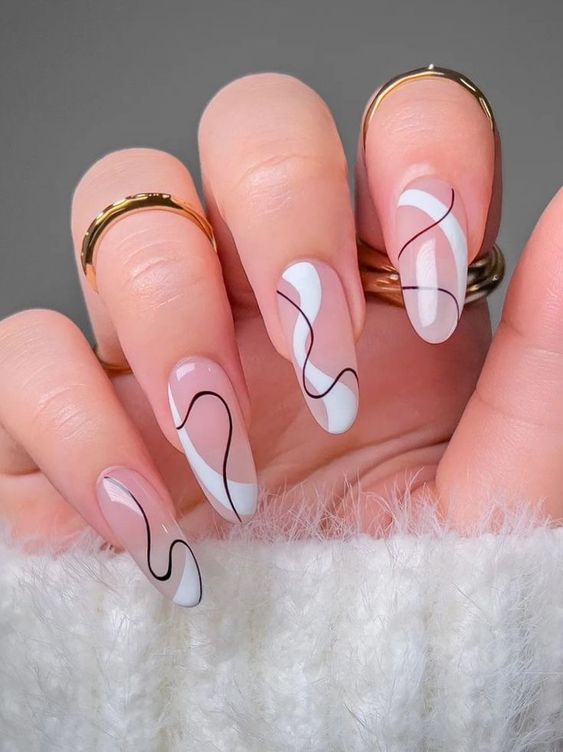 embrace simplicity with minimalist nail designs featuring clean lines and simple shapes.