20 Awesome DIY Backyard Projects
I'll bet you've noticed that summer is knocking on the front door. Ah, summer! The days are getting longer and the nights are getting shorter. This is the time of year in which the sun is shining down in a blaze of glory. We're busting out the grills for backyard barbecues with friends and family. The pools are being uncovered and cleaned in preparation of fun splashing times with the kids.
It takes some effort to accommodate everyone and everything that summer brings in. However, we've put together a list of some outdoor do-it-yourself projects. These crafts pave the way to having a rocking backyard that friends and family alike will enjoy all summer. So, without further ado, here are twenty awesome DIY backyard projects.
Outdoor Convertible Bench/Coffee Table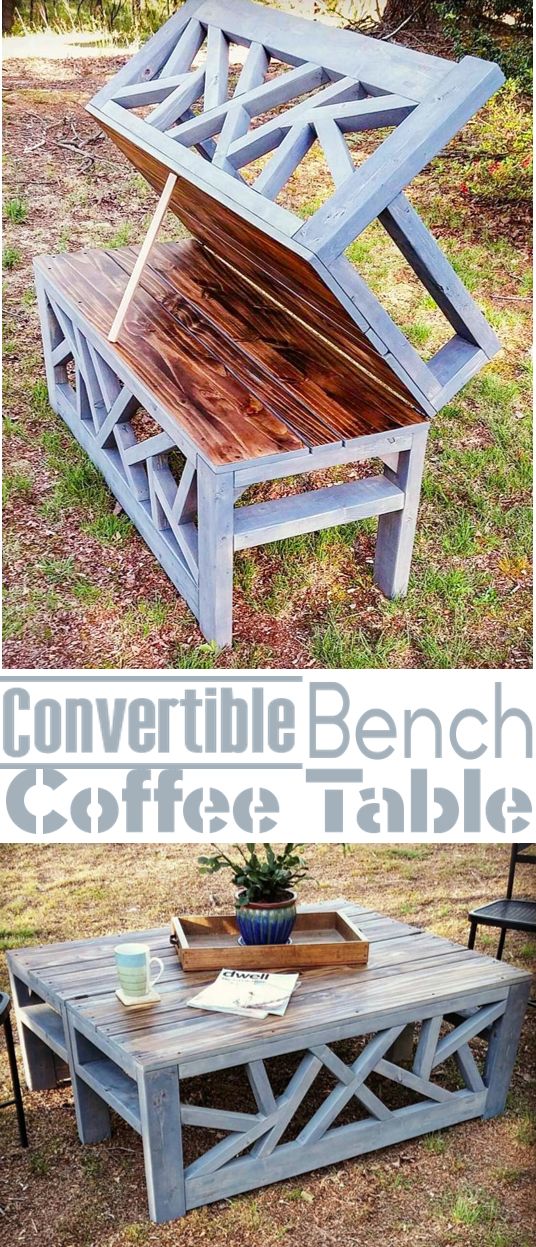 Two of the most significant pieces of yard furniture include tables and chairs, and this DIY gives you both in one project! A few tools and some wood is all that you need for this specific piece. Once finished, your guests will be totally impressed with the backyard and your craftsmanship! via handmade-haven
Build an Outdoor Theater in Your Garden
via thehorticult
Ladybug Painted Rocks

Skip the frustration of crawly ladybugs and keep the cuteness with this project. This incredibly simple craft requires minimal supplies and can be a fun family activity. Have the kids gather up some smooth rocks and commence to painting those rocks in this adorable design! via craftsbyamanda
Make A Gorgeous Garden Gazing Ball

If you're looking for an inexpensive craft to add some pizazz to your garden, this is the project for you! This is a pretty simple yet elegant addition to any backyard. A trip to the dollar store allows you to have everything you need to create a stunning piece of art for your garden. via timewiththea
DIY Monogram Planter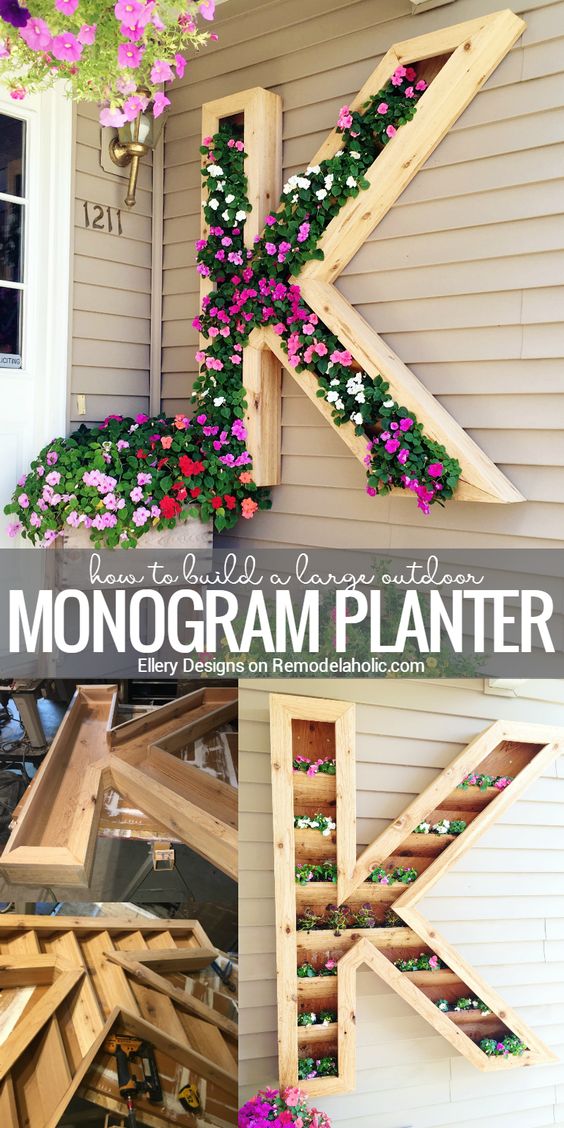 Here is an amazing DIY project that is 100% customizable for everyone. Now, it is a little pricier than some of the crafts on this list, but the outcome is more than worth it. When finished, you will have a beautifully built monogrammed home from all your favorite plants. What says, "Hello, summer!" more than that? via remodelaholic
Make a DIY Rain Barrel from a Garbage Can

Most people have an outdoor garbage cans that are there to serve their purpose. However, we have a new way for them to be used! Yes, those large garbage cans can be used to collect rain water, which, by the way, makes the purest form of garden irrigation. via thethriftycouple
Inexpensive Outdoor DIY Succulent Planter Using Cinder Blocks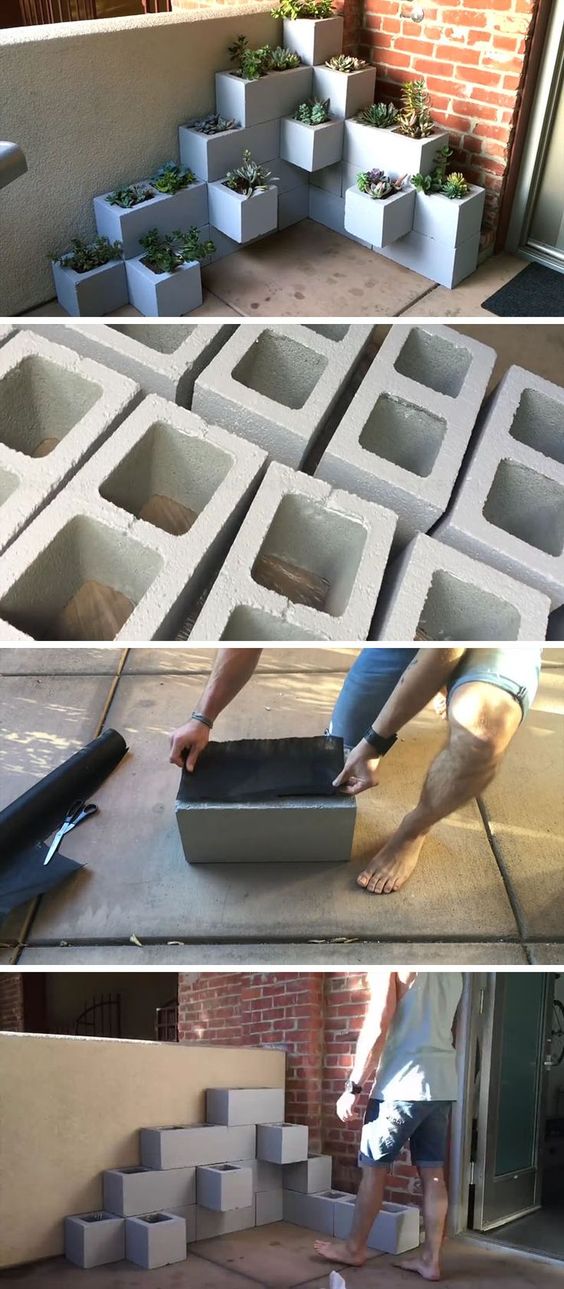 We love outdoor projects that utilize flowers! Here's a DIY that uses minimal materials to create an impressive arrangement that is perfect for your outdoor spaces. This craft is so easy to personalize and make it your own. via contemporist
DIY Backyard Fire Pit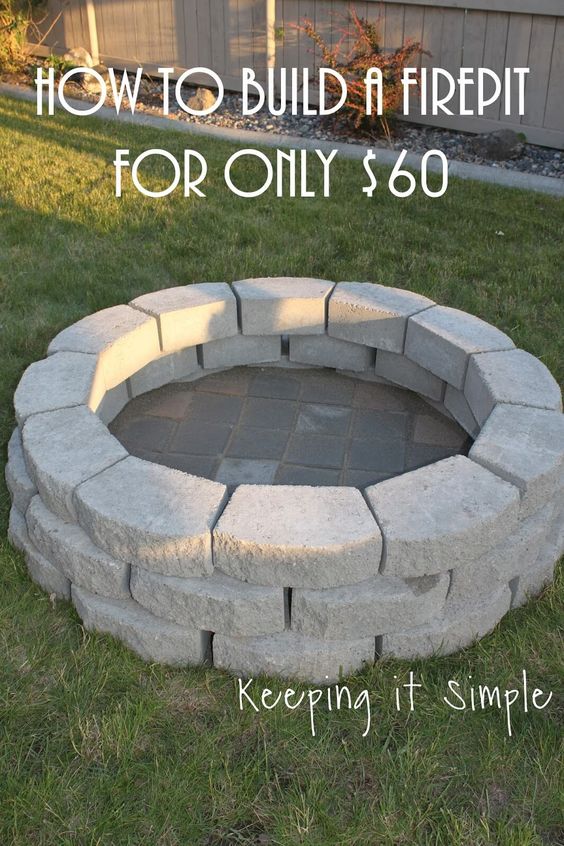 Nothing says summer quite like a backyard fire pit. Most people don't understand how easy and inexpensive it can be to assemble your own pit. However, we're giving you the skinny on how to accomplish this! Let summer begin with your very own! via keepingitsimplecrafts
DIY Pallet Wood Hose Holder With A Planter Built In

Some of the best types of projects involve creating something that is both functional and attractive. Well, this garden hose holder is no exception. Made from pallet wood, this beauty houses your garden hose while also service as a container for those garden flowers. via diycandy
DIY AC Unit Cover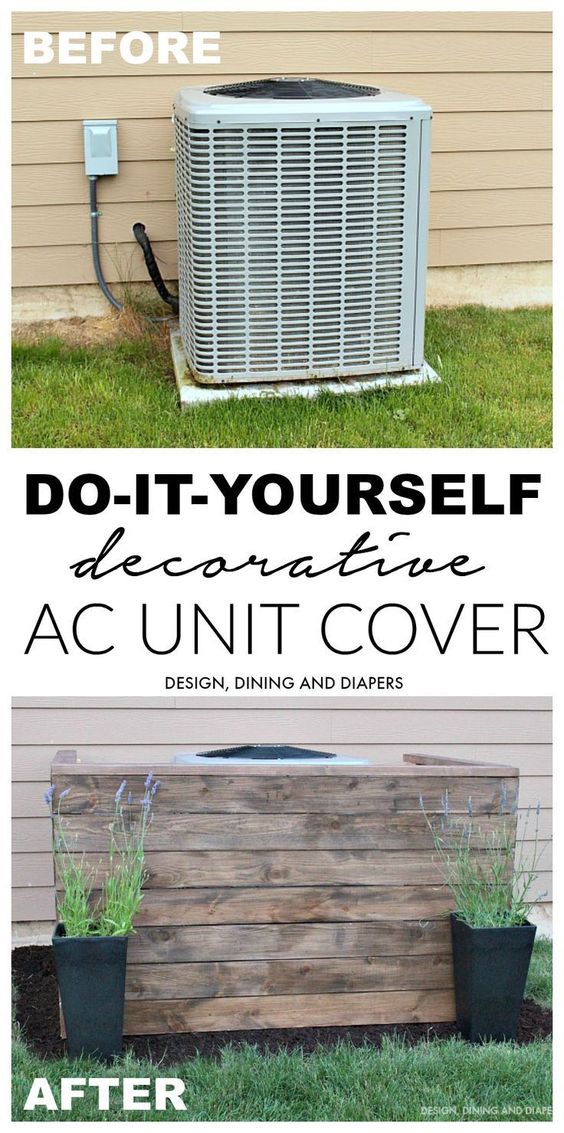 While air conditioning is a summer must-have, those units are not always the prettiest sites to see. So, here's an excellent way to disguise your AC unit with this DIY unit cover. Yes, you can have your cake and eat it too! via designdininganddiapers
DIY Pergola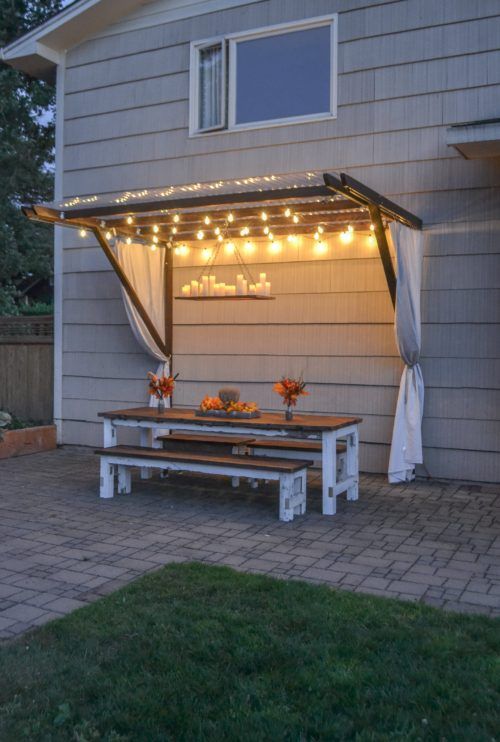 Looking to add some sophistication to your backyard? Well, look no further! This DIY pergola is a frugal way to do just that! You'll love how simple it is, and your guests will be amazed at your skill level. via thecreatedhome
Cedar Street Number Planter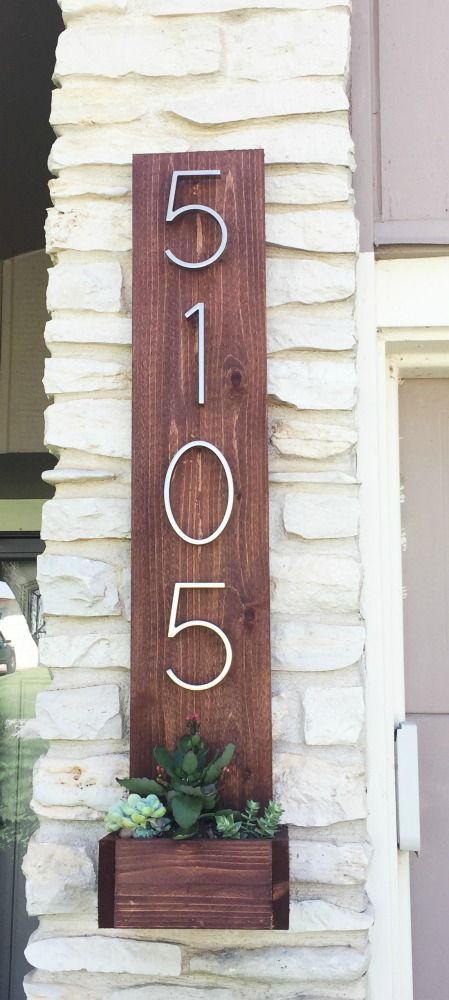 Here's an easy way to give your house some serious curb appeal. This project only requires a few materials and minimal time. If you have a couple of hours to create something special, this project is right up your alley. via ana-white
Turn An Old Refrigerator Into A Rustic Cooler For Outdoor Gatherings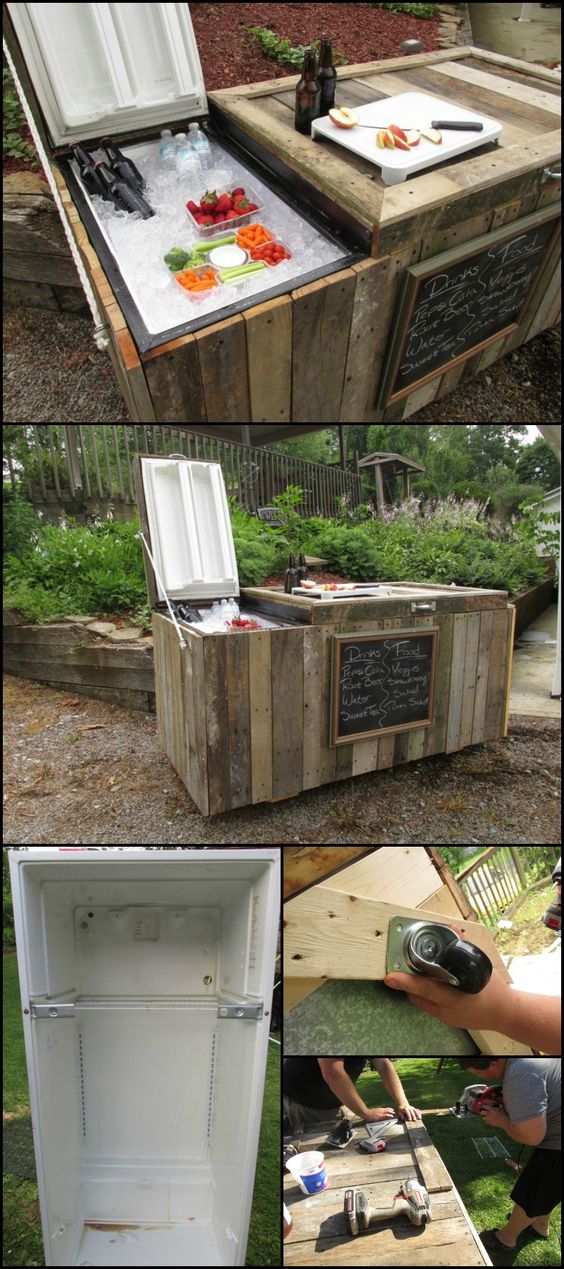 This rustic cooler project is an opportunity to engage in the very definition of "upcycling." With the proper materials, you will have an amazing centerpiece for your outdoor summer gatherings. As an old refrigerator, your new cooler is full of compartments to store all cold items you need for your backyard barbecue. via ideas2live4
DIY Tabletop Fire Bowl

Now, this is a neat project for your backyard! Here is a little DIY that will give your evening outdoor parties a wow factor: you'll have fire in a bowl! There are different ways to make it your own personal creation, and that's half the fun! via todayscreativelife
DIY Wire Spool Table Porch Lights

Here is a DIY project that will add a touch of class to your patio. Using simple materials, such as a wooden pallet spool, this adorable little table provides the perfect place for a couple of lanterns that create a beautiful summer ambiance. via source
DIY Privacy Planter

Again, we love projects that serve multiple purposes. This is a DIY craft that adds curb appeal to your home while also allowing you to have privacy from the world. What more do you need in a backyard project? via goodshomedesign
Outdoor Seat Around The Tree

Outdoor seating is an amazing thing; there are endless possibilities to provide a seating plan for all your friends and family. Here is an incredibly classy solution to your seating woes. This DIY features a plan to create a beautiful seat under a tree, and guess what, you get both seating and shade from the summer heat!
DIY Slide Wire Canopy

Canopies are an excellent way to provide some shade during the summer months. This project is an ideal one, because it's so simple! Of course, you'll need some different tools and supplies, but that finished product is going to keep your family cool! via sailrite
DIY Wine Bottle Tiki Torch for Backyard Lighting

One of the things we need to create that summer feeling is a tiki torch. Instead of purchasing expensive pre-made tiki torches, you can make your own with simple materials such as wine bottles. via redeemyourground
DIY Cascading Flower Pallet Planter Box

This DIY is a unique twist on the classic planter box. By creating different holes throughout the planter, you create a sense of depth while keeping your backyard in some serious style. Your flowers will bloom and encase your planter box for the most beautiful arrangement of buds! via hertoolbelt
Gorgeous Tire Planter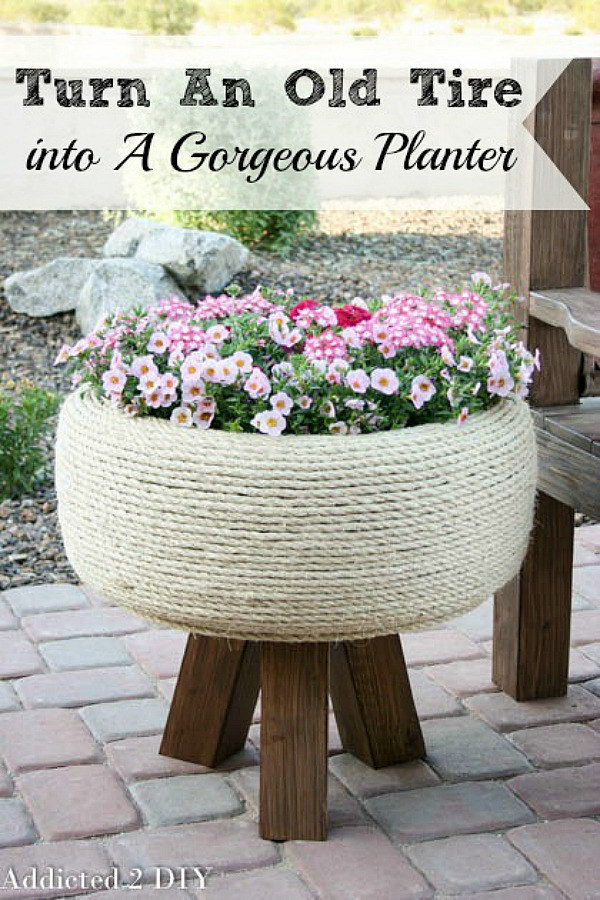 Here's another twist on planter boxes. Instead of creating a classic square shape, use a tire and some rope to create a personalized planter box! This particular planter box is the perfect addition to any backyard. via addicted2diy