Awesome Interior Designs and Decorations with Mirrors
Mirrors are not just functional as their own. They are a modern, popular and perfect design element in the interior designs these days. Wall mirrors, of any size and in any room, will give the illusion of a larger space, as well as providing visual interest and bringing depth and light into a room. It can be the focal point and conversation piece for any room. Whether display one large full floor mirror, a grouping of the same mirrors, or a collage of different style mirrors, it will create a statement wall of art for your home and do wonders to liven up your décor.
Today in this post, we have collected a great collection of more than 25 Awesome Interior Designs and Decorations with Mirrors to share with you. These creative ideas would get your decorative juices flowing. Enjoy!
Small Living Room Looks Bigger with an Oversizzed Mirror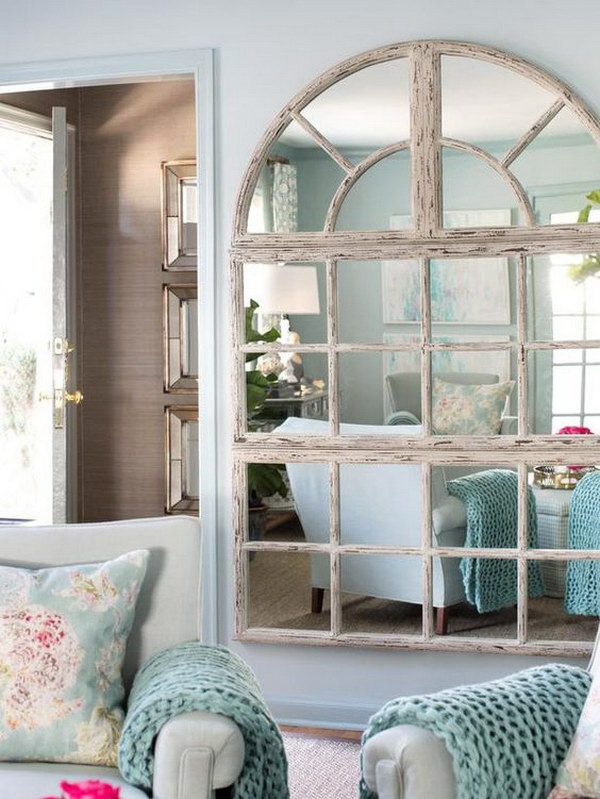 Wall Scroll Locking Mirror with Jewelry Storage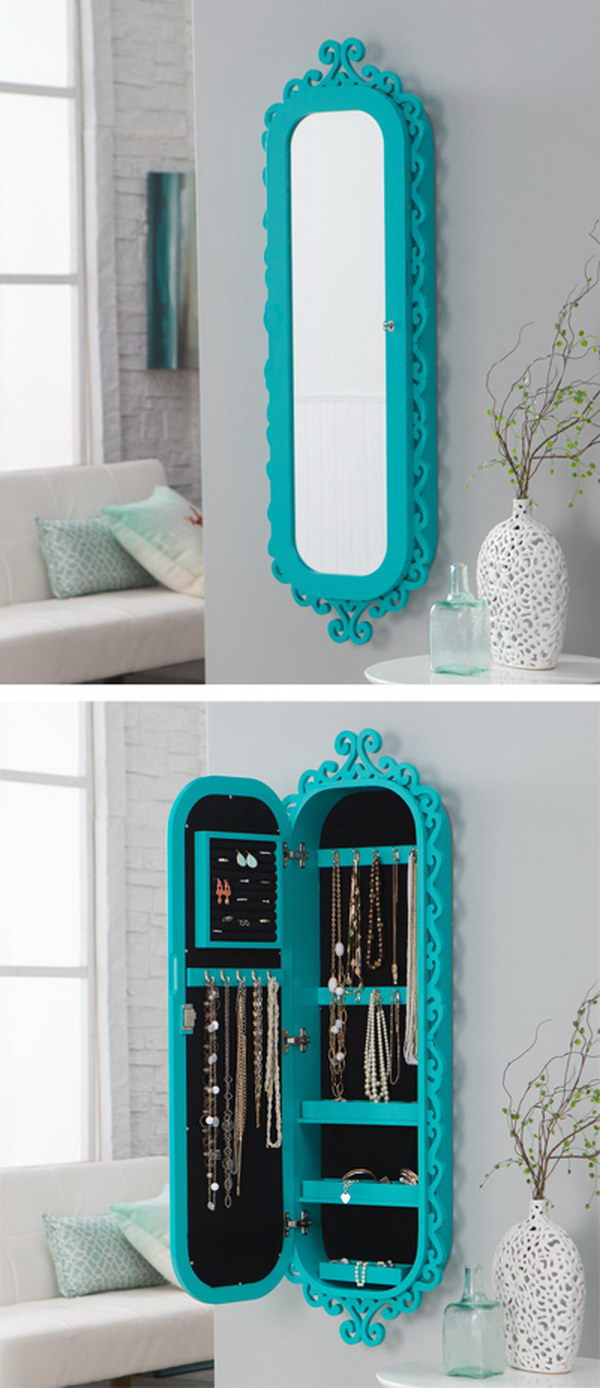 DIY Pottery Barn Eagan Mirror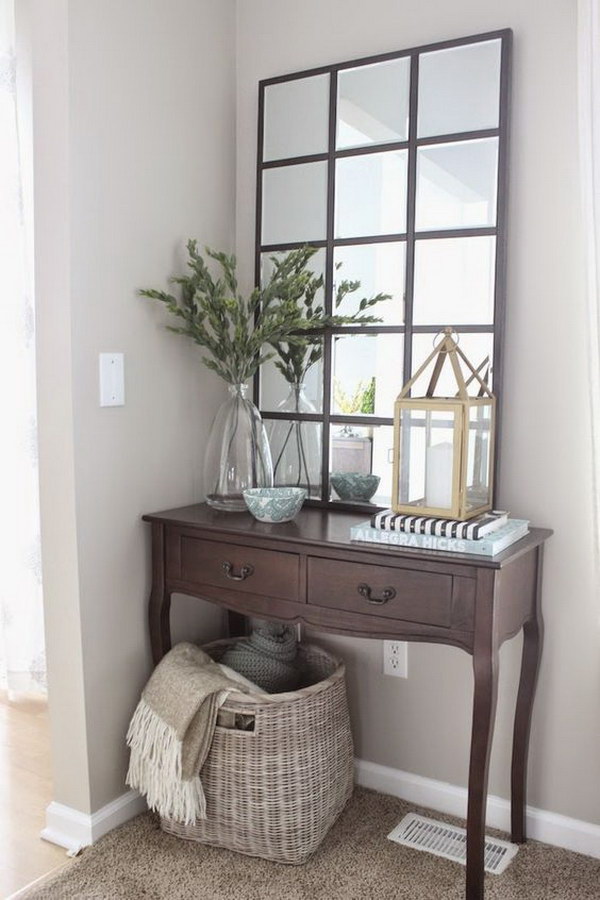 Multiple Transom Mirrors for Living Room Decoration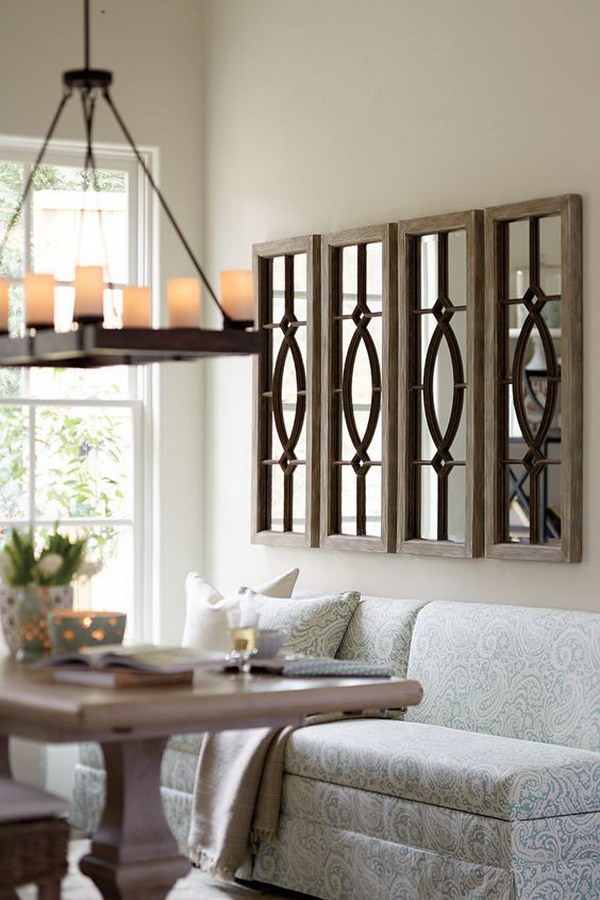 Bella Mirror with Classic Bonnet-top Silhouette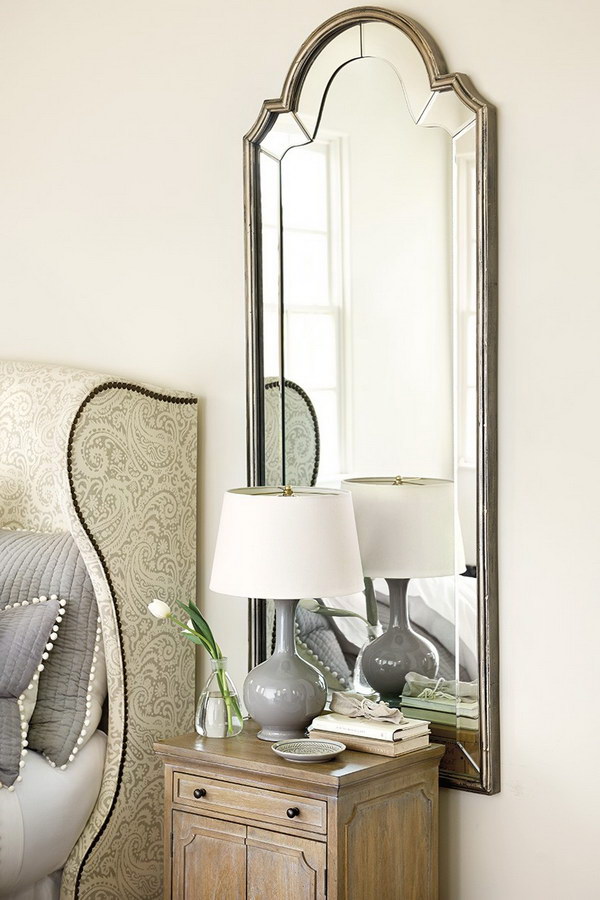 Amiel Arch Antiqued Leaner Mirror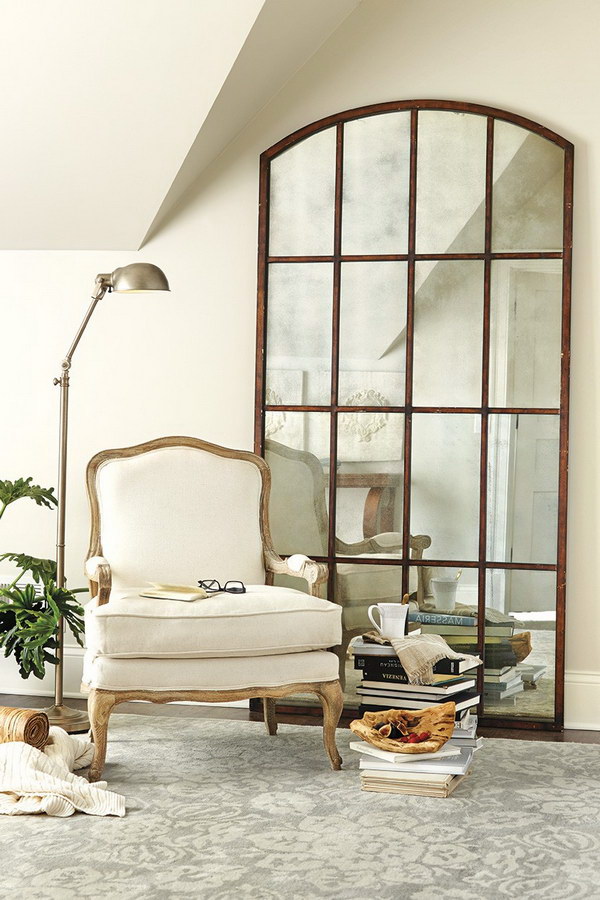 DIY Rustic Wood Framed Full Length Mirror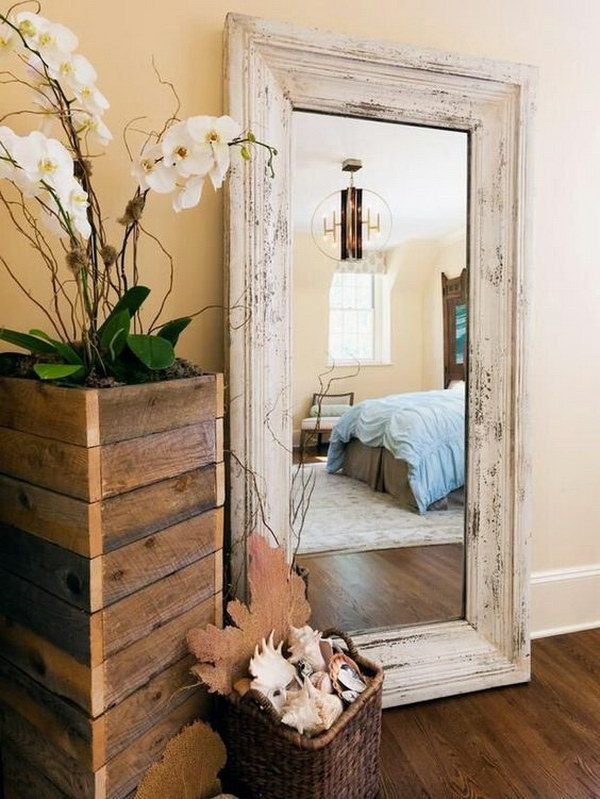 Use some reclaimed wood and a cheap Walmart or Target mirror to make a rustic full length mirror for decoration. DIY tutorials via northstory.
Pottery Barn Style Mirror for Entryway Decoration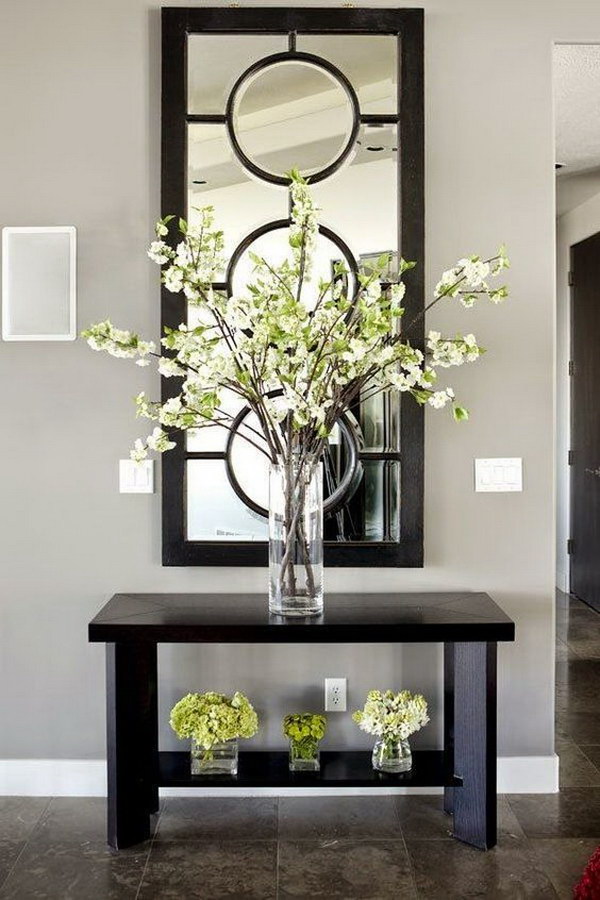 Horizontal Bathroom Mirror with Two Gorgeous Pendant Lamps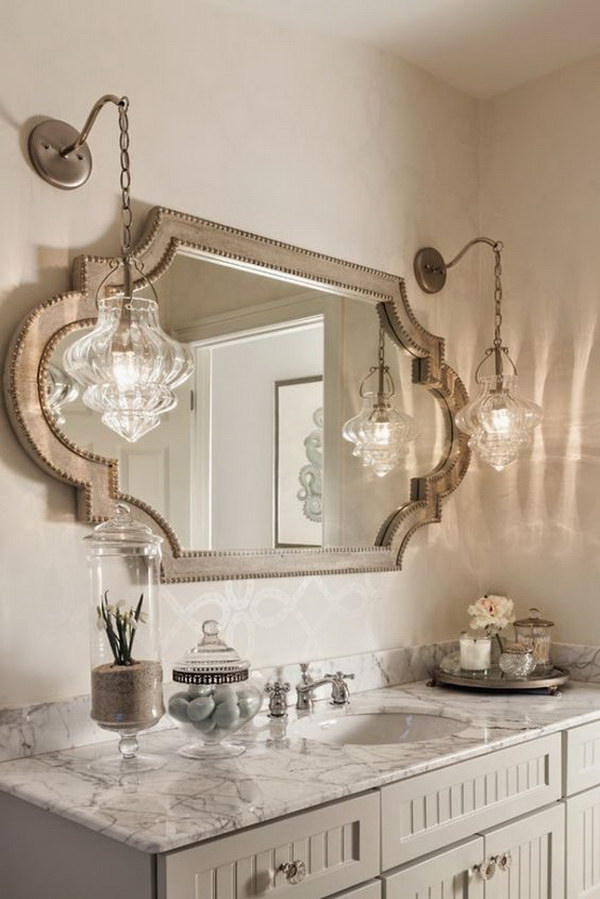 Gold Framed Paneled Mirror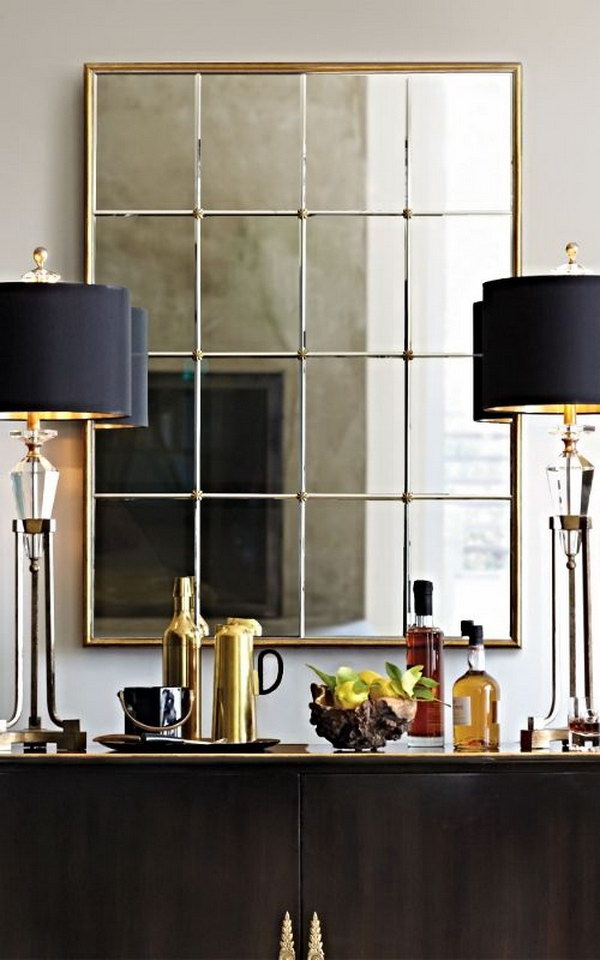 Mirrored Step Shelf Wall Panel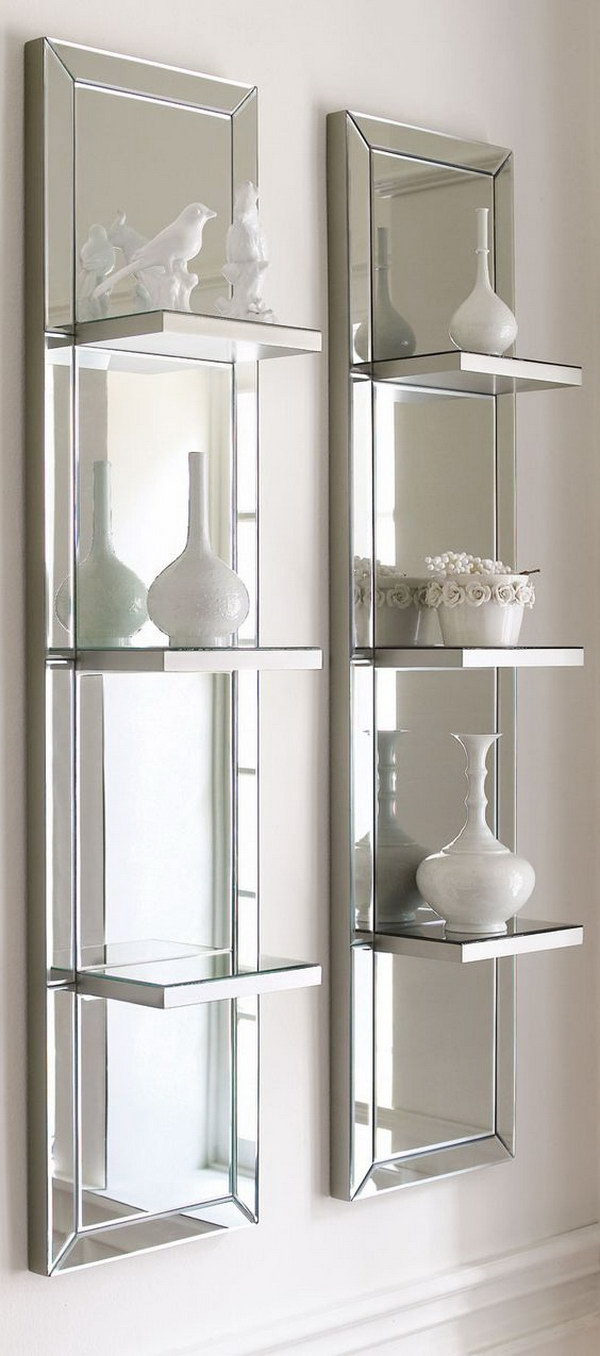 Bed Bath and Beyond Mirrors for Master Bedroom Decoration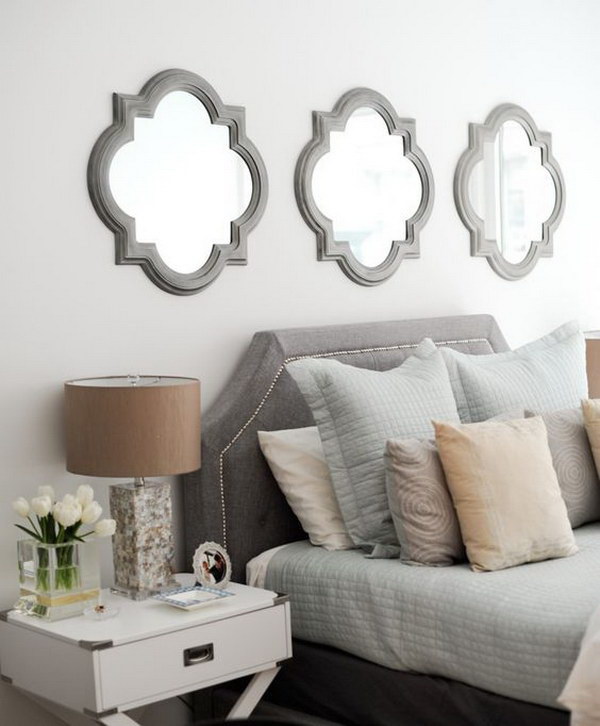 Tabletop Vignette With Mirror Behind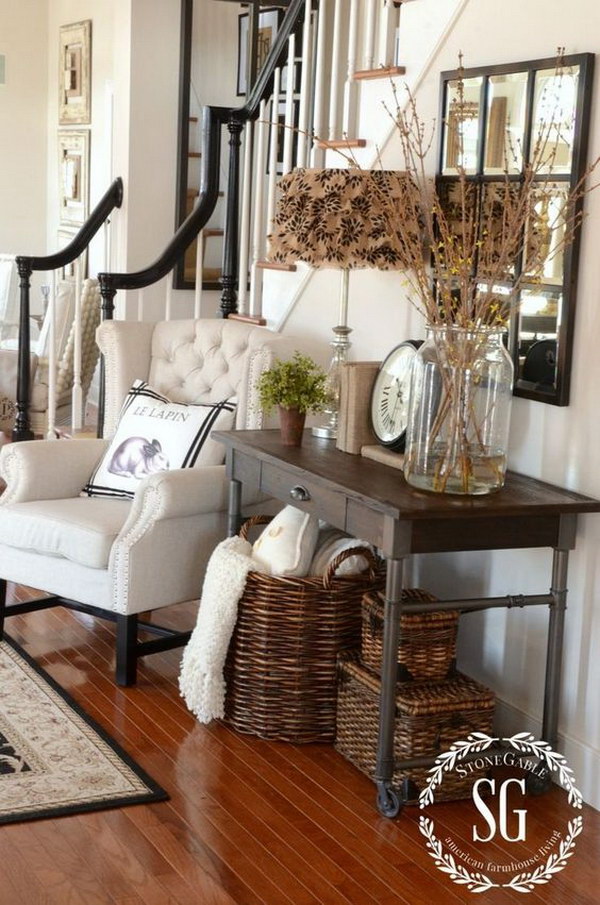 Intricately Detailed Mirror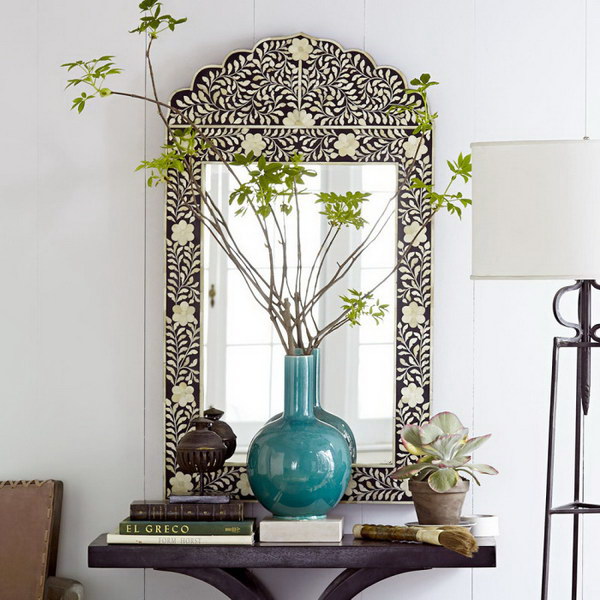 Beautifully handmade! This intricately detailed mirror makes a beautiful backdrop to a foyer tabletop entry. You can buy via wisteria.
Large Round Mirror Behind a Nightstand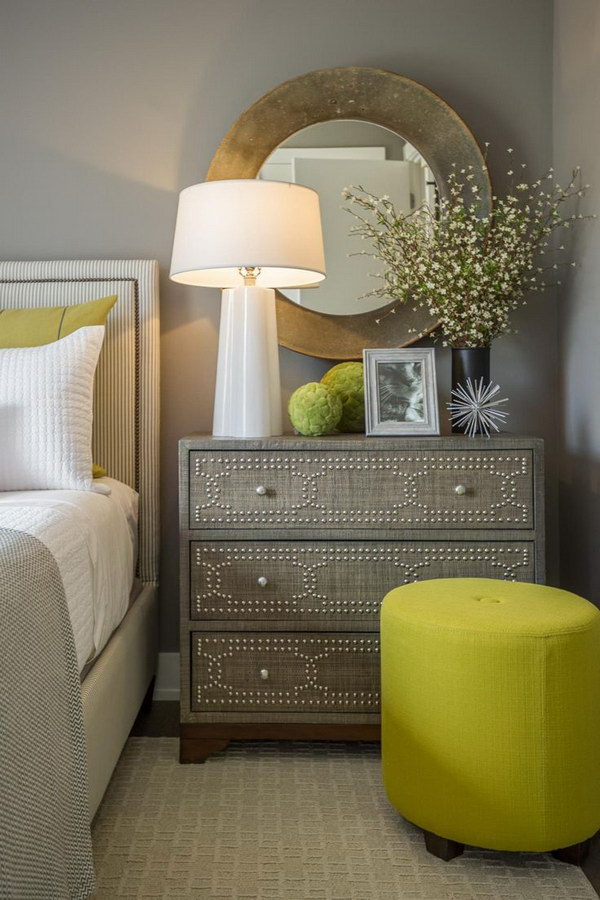 Layered Mirrors in This Vignette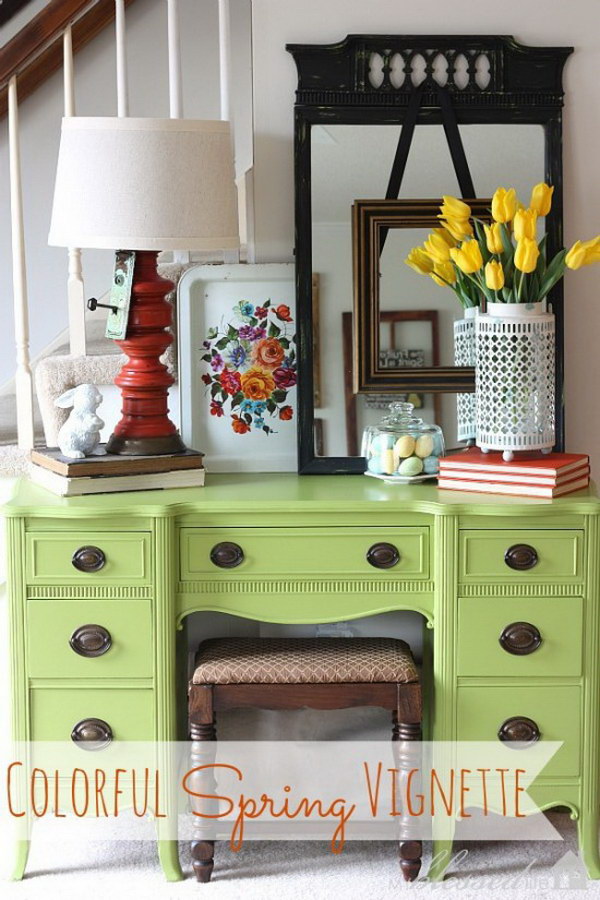 Decorative Mirrors on the Wall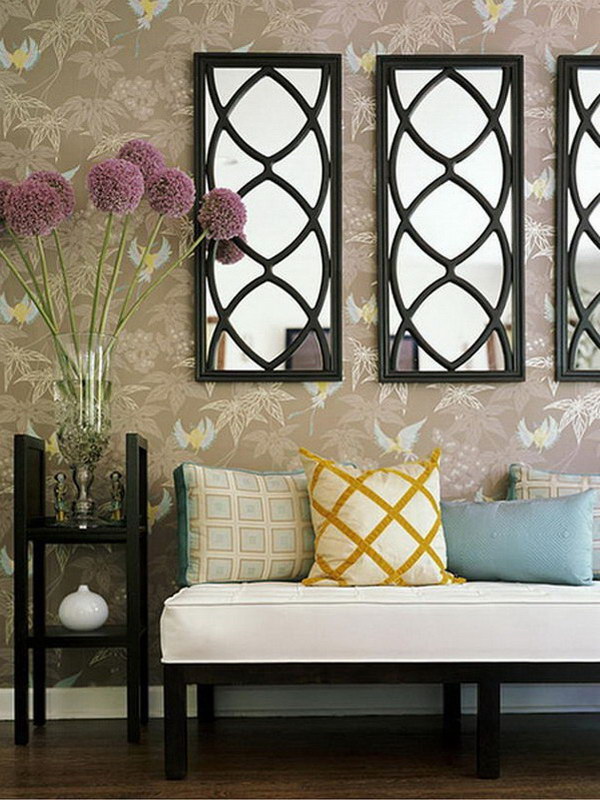 Mirrors Used In A Small Room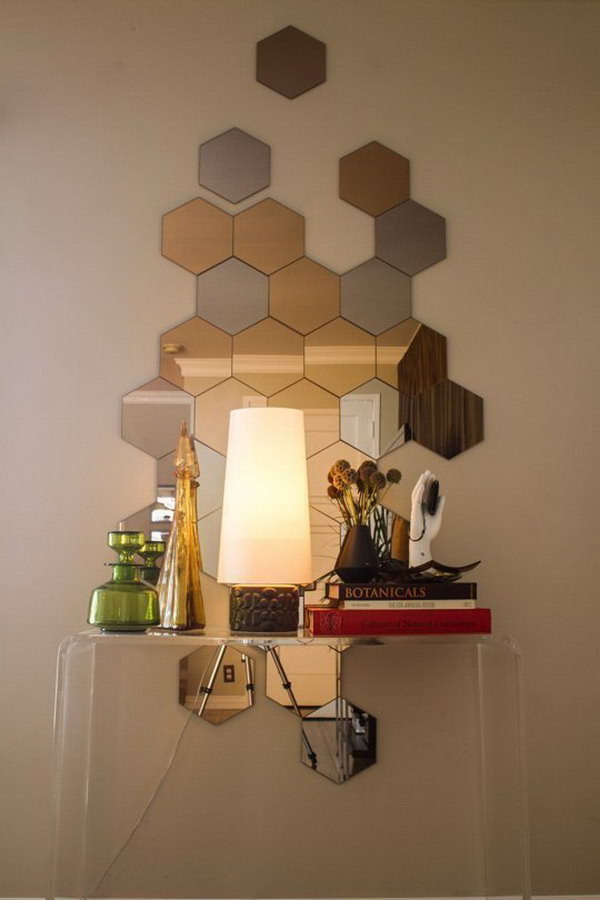 Group some small mirrors as you like in a small room to make a room look brighter and feel bigger. via apartmenttherapy.
Flower Shaped Mirror for Luxury Living Room Design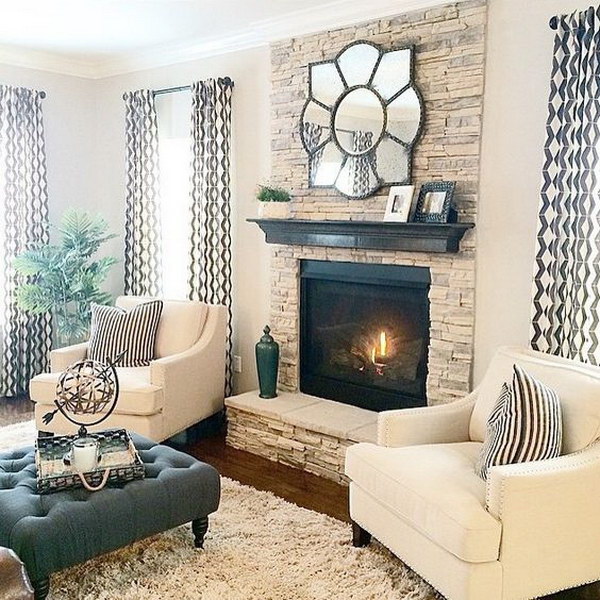 Small Dining Room with Wall Mirrors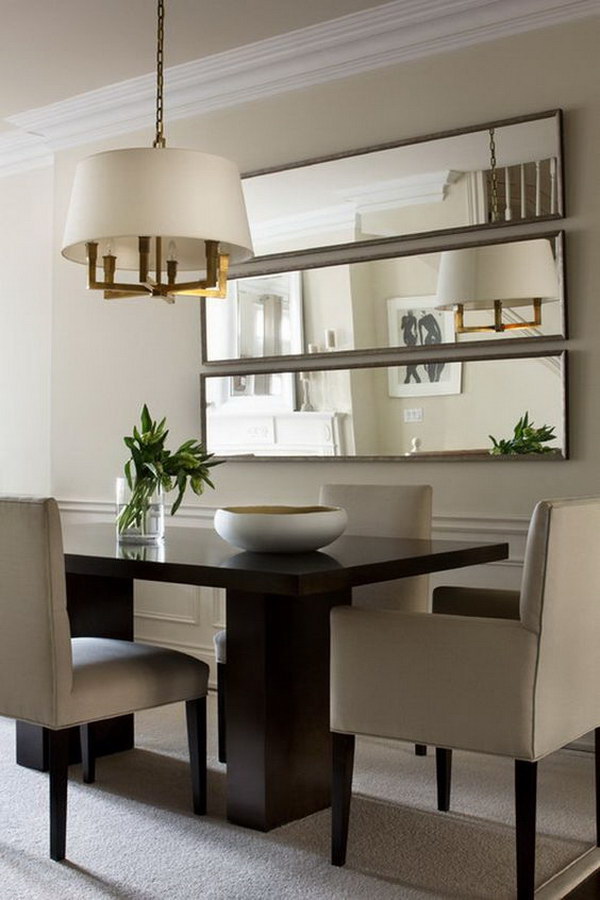 Overlapping Diamonds Mirror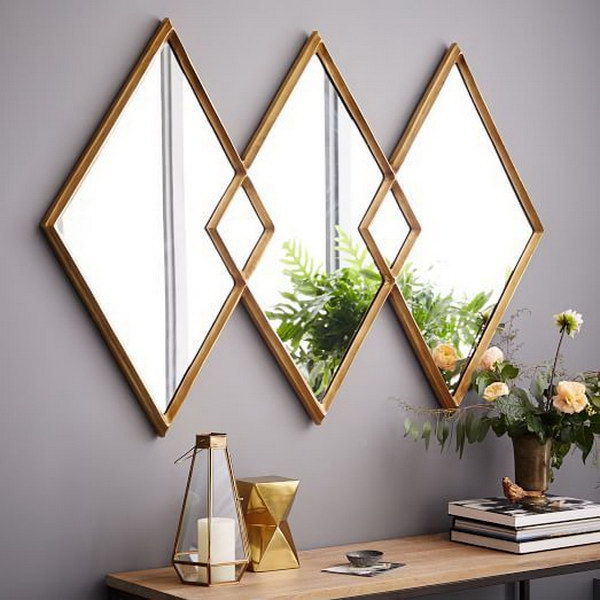 This overlapping diamonds mirror features with a sizeable footprint and geometric antique brass-finished frame. It makes quite the statement for any room. You can buy via westelm.
Decorative Wall Mirrors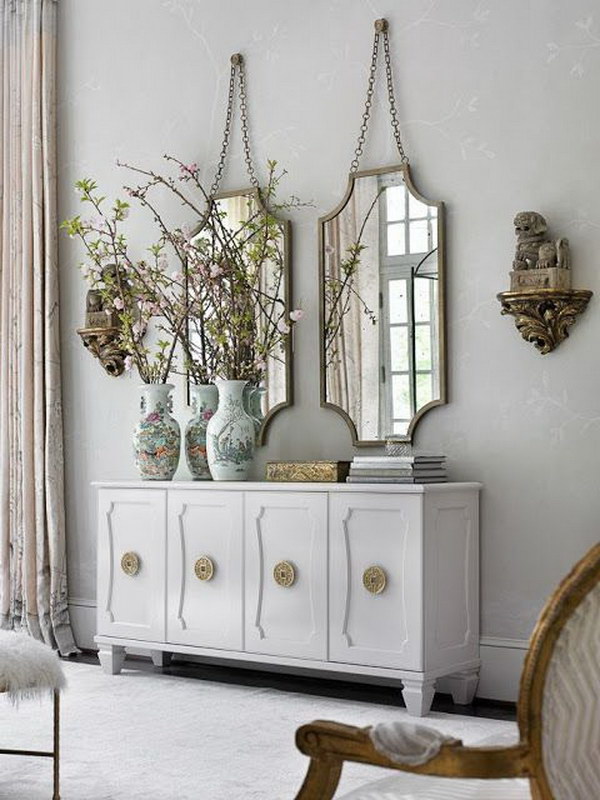 Use mirrors to make a beautiful backdrop to the entry! via southshoredecoratingblog.
Floral Mirrors for the Living Room Decoration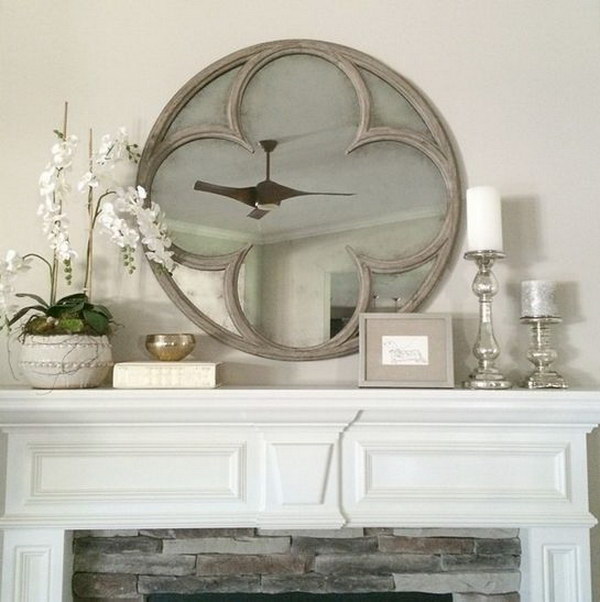 Pyramid Mirror Wall Art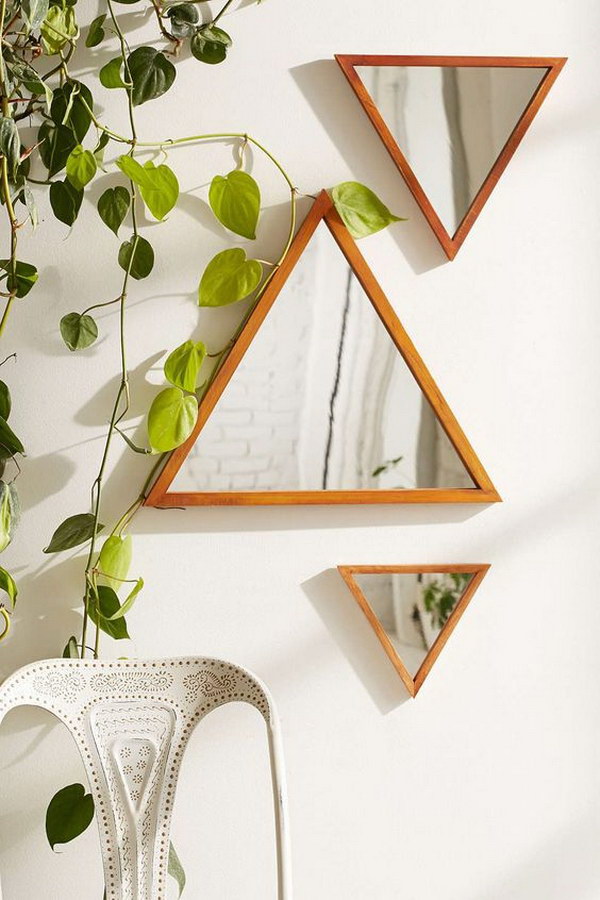 Decorative Mirror for Living Room Decoration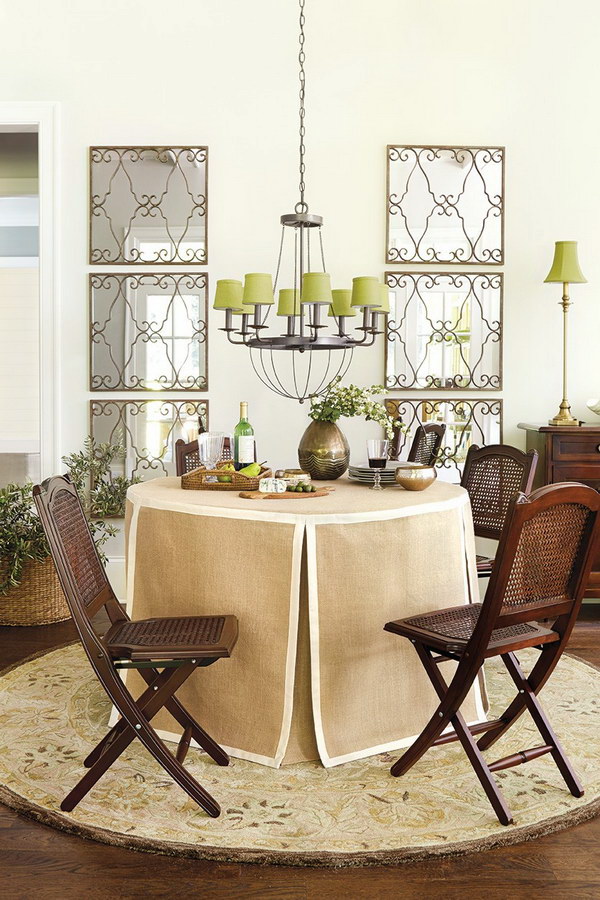 Cool Mirror Design for Wall of Art