Beautiful and Cozy Breakfast Nooks
Breakfast nooks are small seating areas in your kitchen or dining room. It is a good idea to build a breakfast nook with seating that can be used for storage. They can actually help you maximize space by turning an awkward alcove or corner into an intimate setting that is perfect for sharing a casual meal. Breakfast nooks are generally used for casual dining, and yet, they are not just limited to breakfast, you can use the nook for a work space, reading nook or small intimate family dinners, enjoy those leisurely summer mornings with extra helpings of coffee.
Here we have a great collection of 40 beautiful and cozy breakfast nook designs and decorations ideas to share with you. Whether you are lucky enough to have a built-in breakfast nook, or you carve out a space with some creative rearranging, take a look at these collections and get inspired to design your own one!
Light-green Themed Breakfast Nook
Breakfast Nook with A bit of Burlap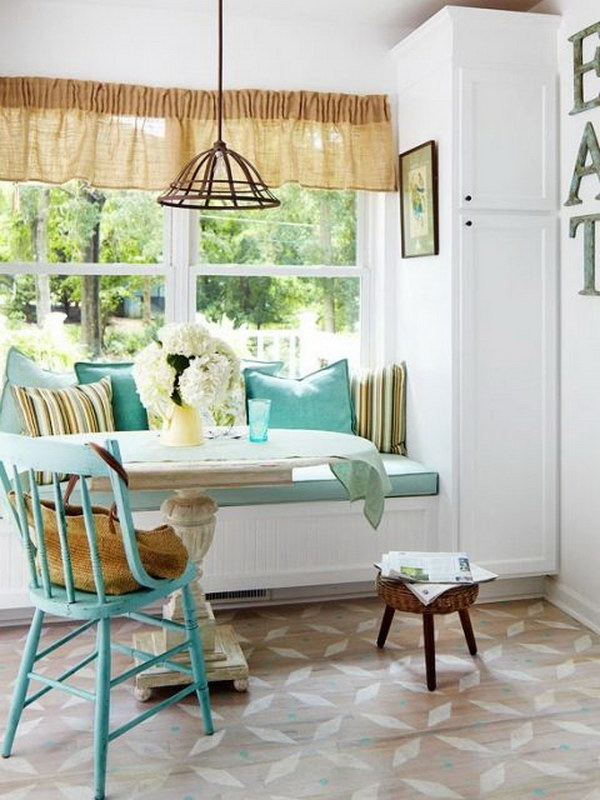 Kitchen Window Seat Double as a Breakfast Nook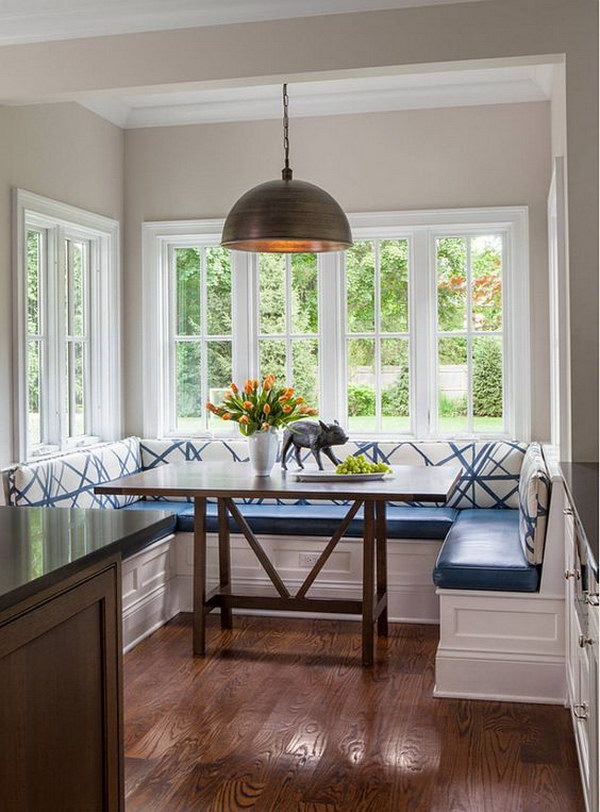 Breatfast Nook with Half Circle Built In Window Seat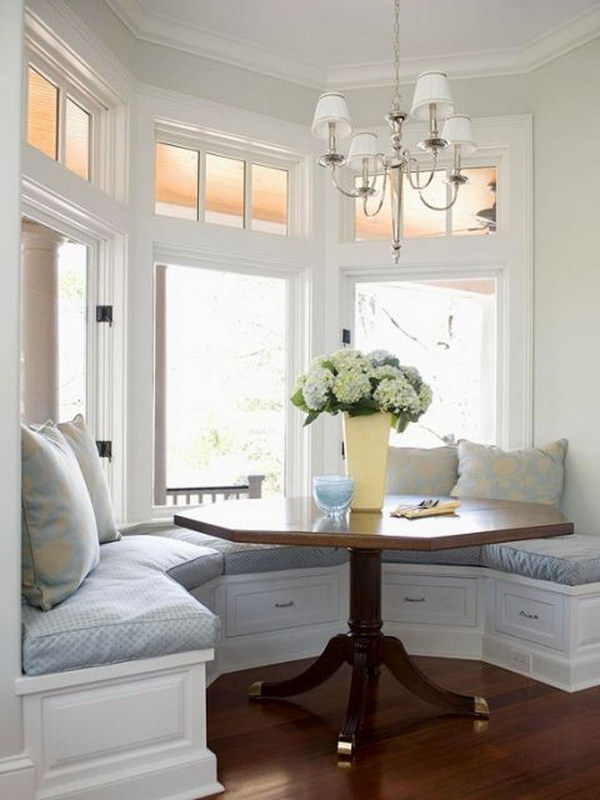 Breakfast Nook with a Window Seat and a Round Table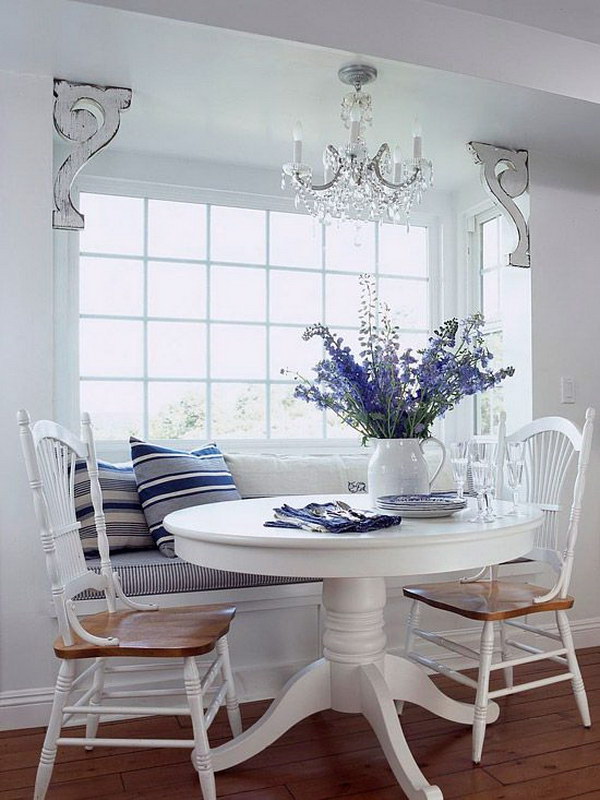 Transitional White Breakfast Nook with Striped Banquette Seating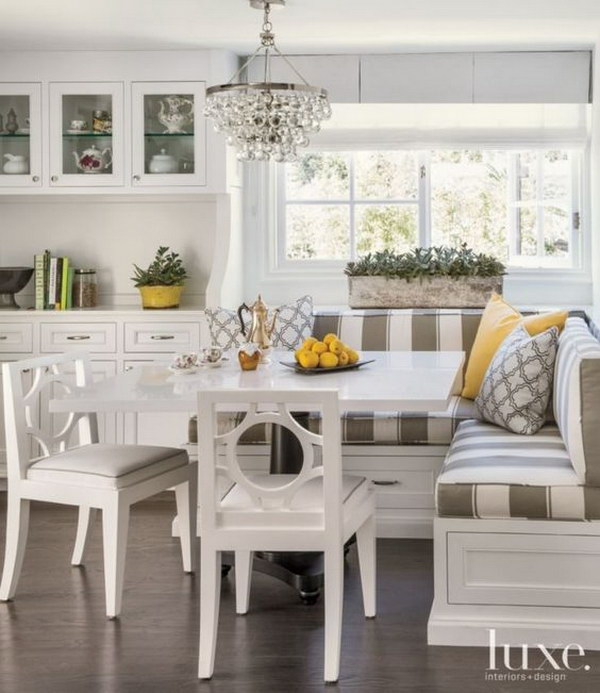 Cottage Style Breakfast Nook with a Window Seat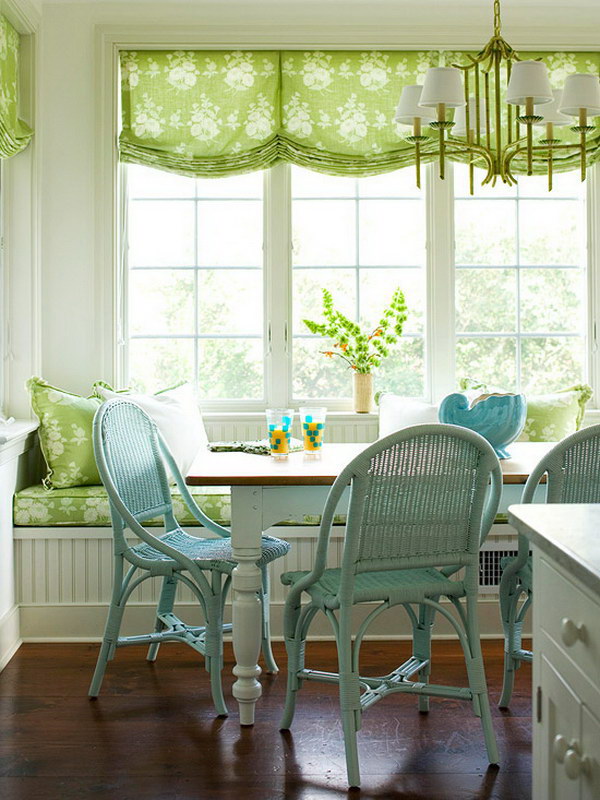 Modern Breakfast Nook with Expensive Window System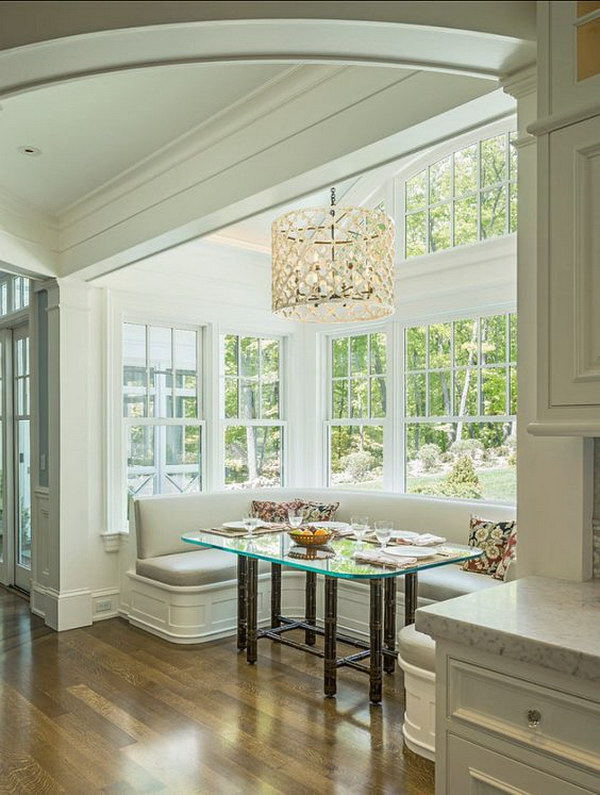 Multipurpose Breakfast Nook with the Built-in Storage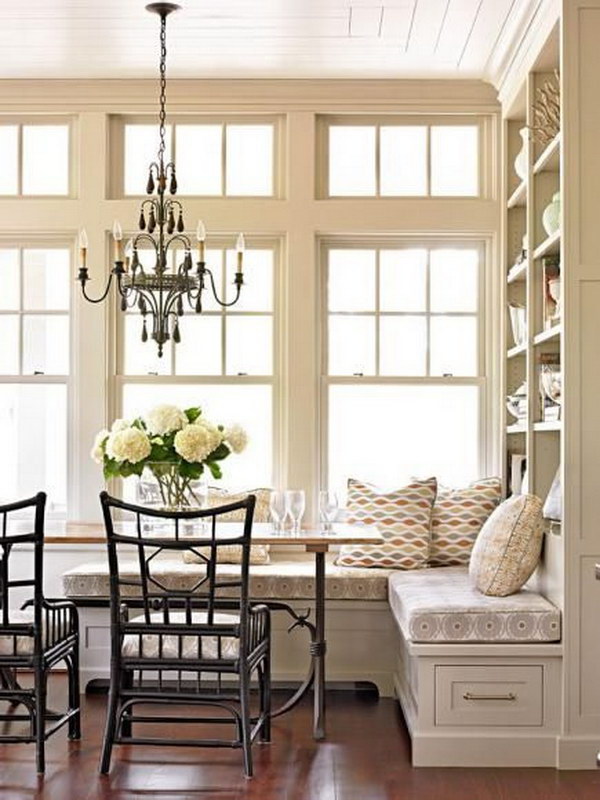 Traditional Beige and White Eat-in Breakfast Nook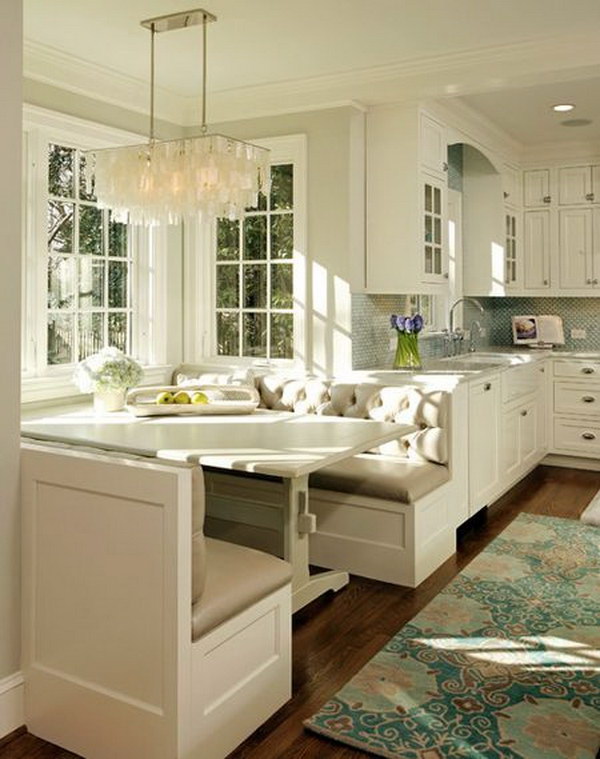 Elevated Breakfast Nook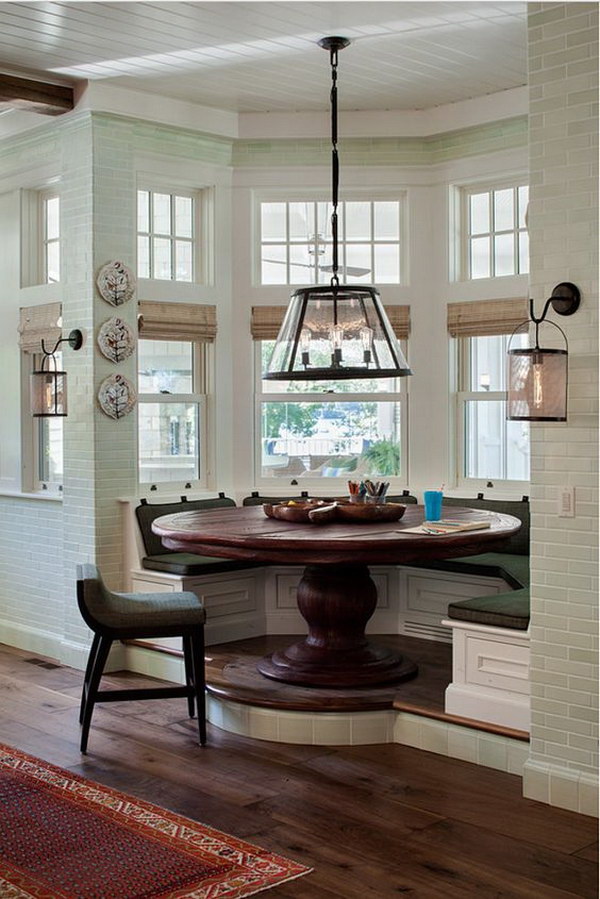 Green Lattice Breakfast Nook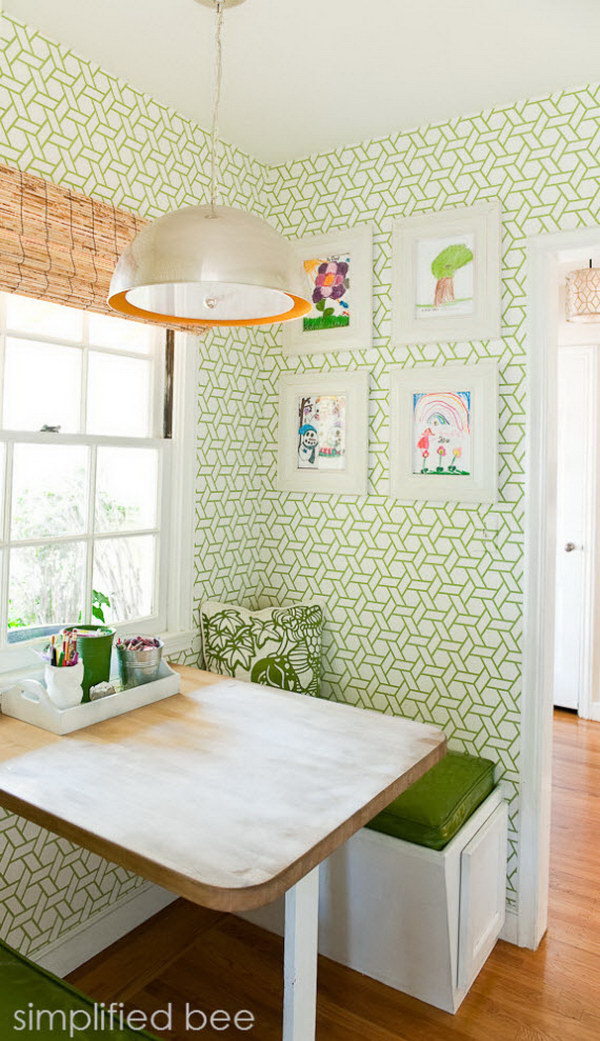 Green lattice breakfast nook. This breakfast nook is refreshing up with the fresh green lattice wallpaper. It is also the perfect place to plan your day while sipping coffee. Learn about more details via simplified bee.
Custom Breakfast Nook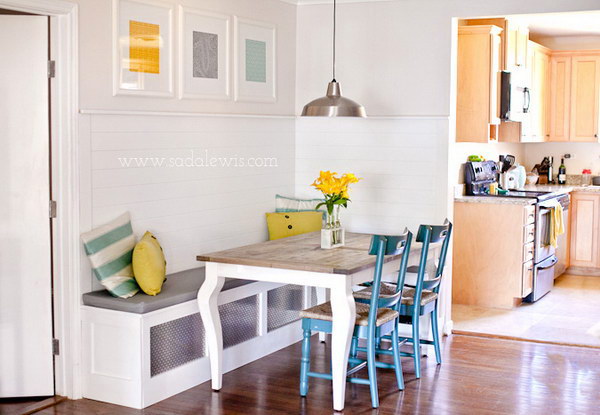 Create this simple but functional eating area near your small kitchen. Love the simple, neat and natural look of this one with the wooden topped dinning table! source
Beautiful Breakfast Nook With A Colorful Work of Art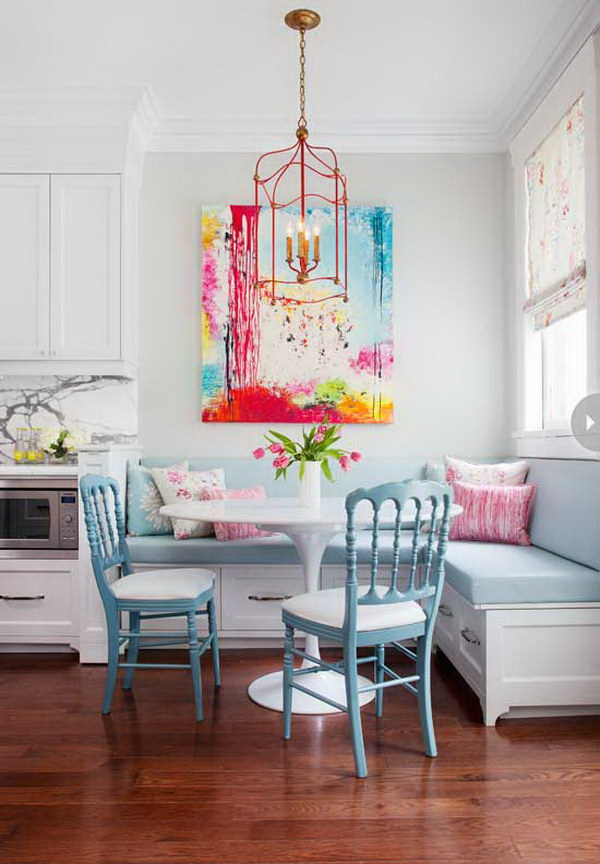 Beautiful Breakfast Nook With A Colorful Work of Art. A colorful work of art can make an impact in this light-colored space. your space. source
Fresh Yellow Cushions Make This Breakfast Nook Elegant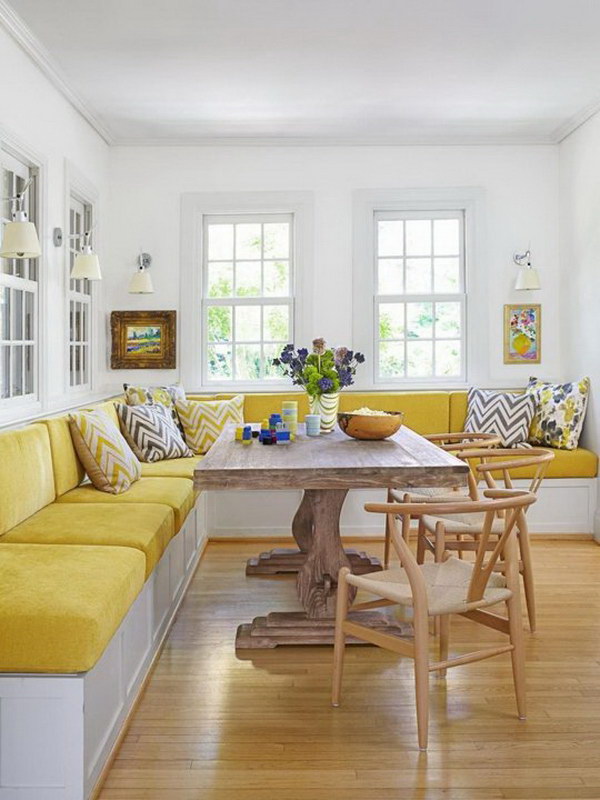 Custom Breakfast Nook with Built-in Wall Storage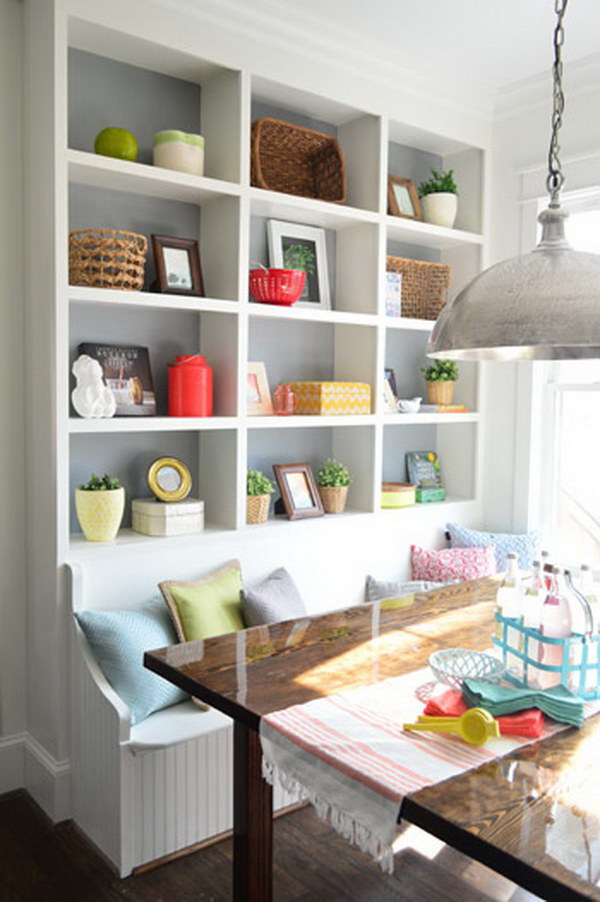 Light-filled Breakfast Nook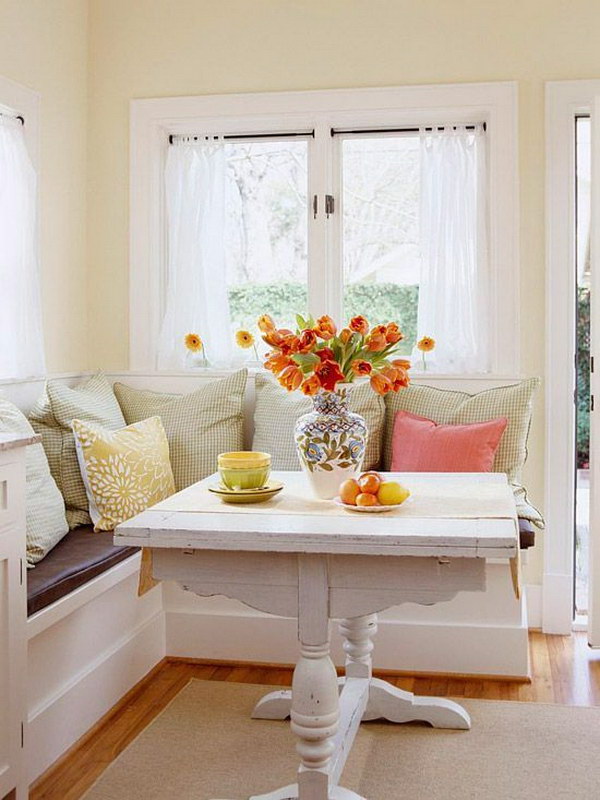 Tiny Breakfast Nook with Storage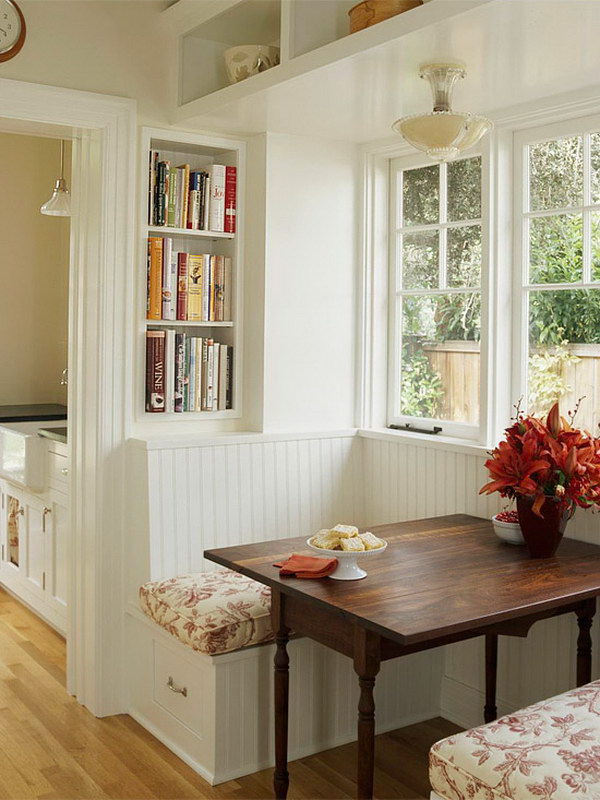 Mid-sized Eat-in Kitchen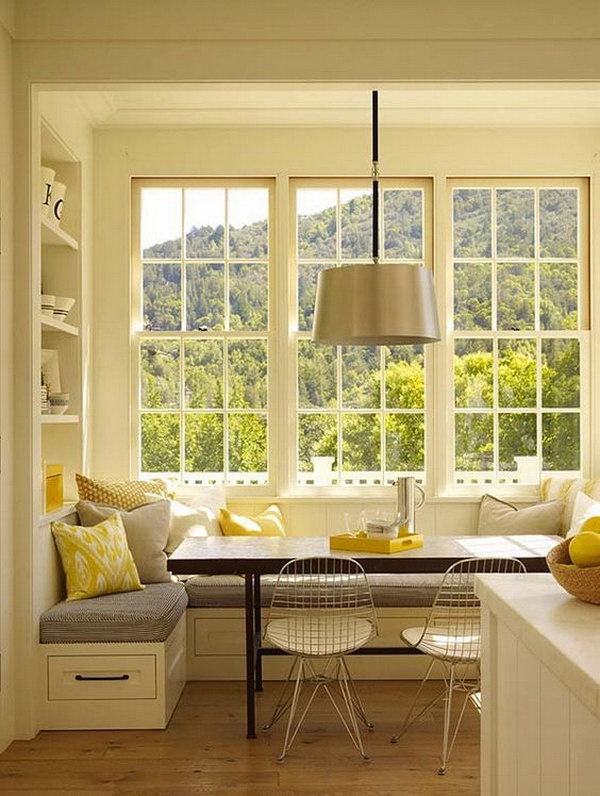 Farmhouse Breakfast Nook with Chalkboard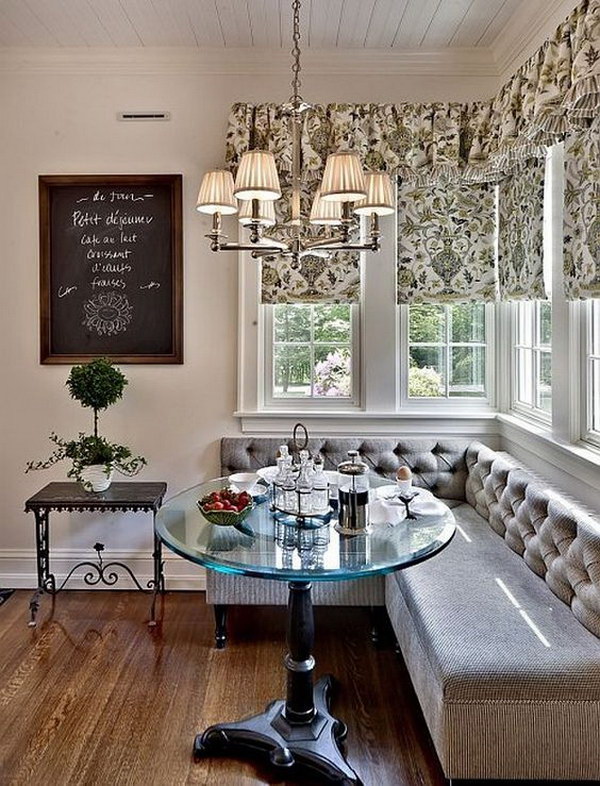 Breakfast Nook With Corner Upholstered Banquette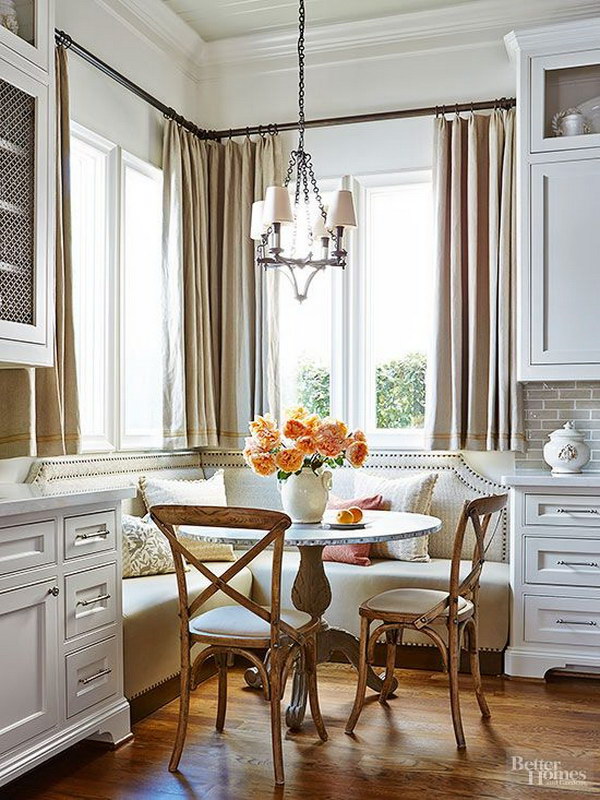 Awesome Breakfast Nook with Built-in Bench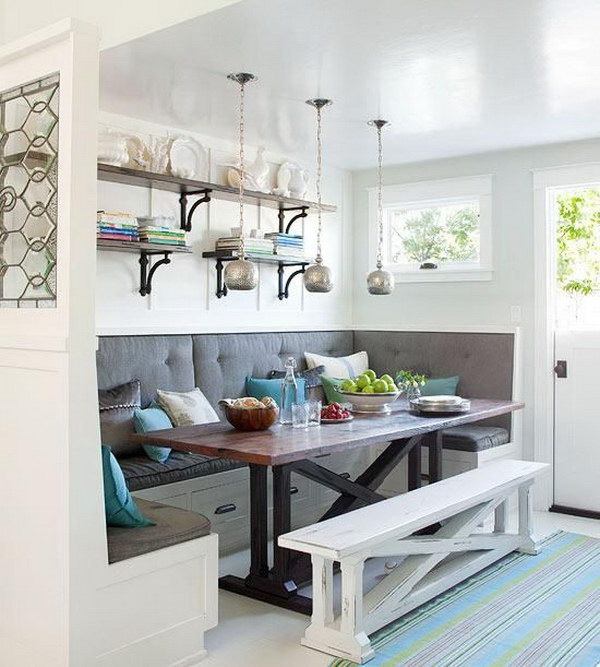 Stylish Breakfast Nook with Red Banquette Seating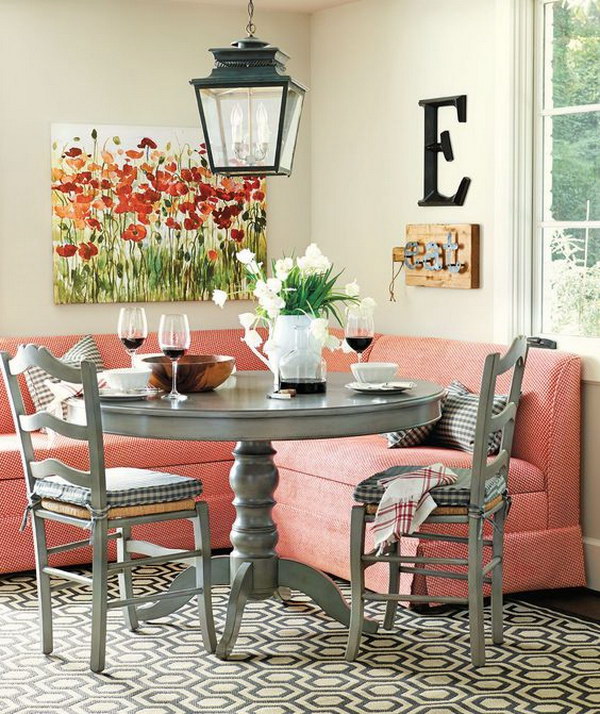 Modern And Cozy Breakfast Nook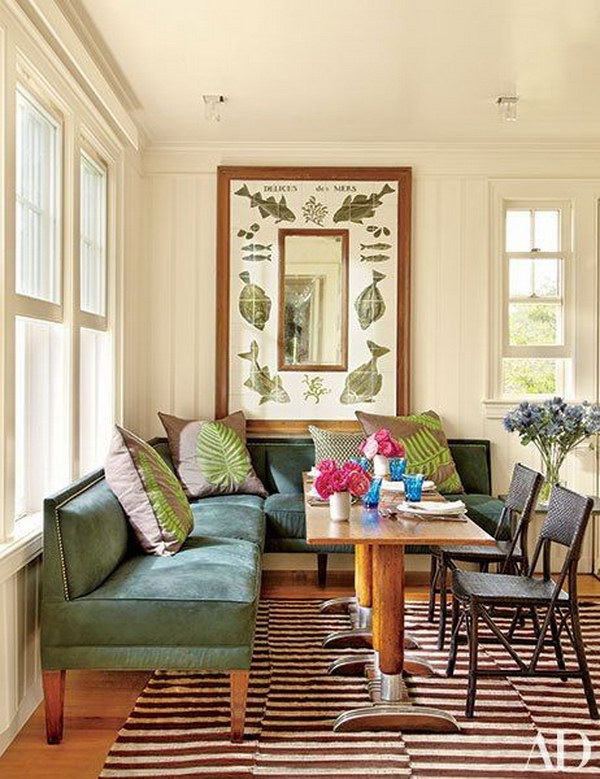 Farmhouse Breakfast Nook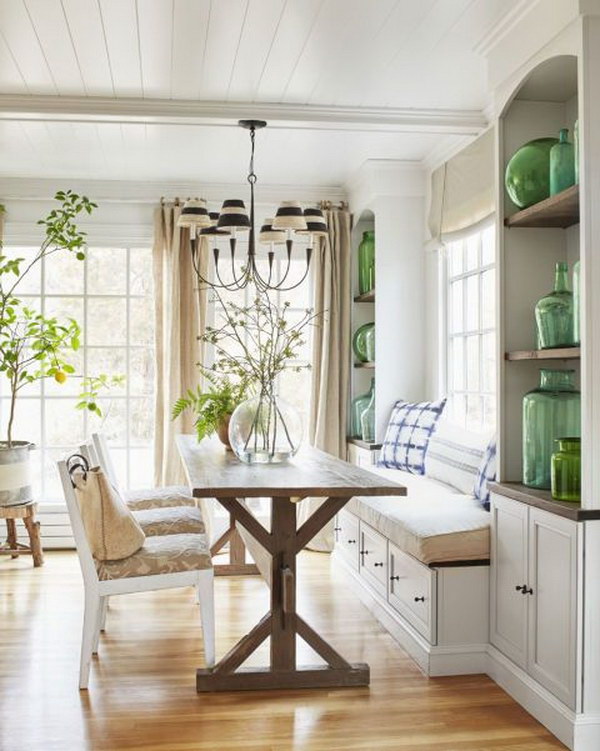 Breakfast with Built-in Banquette Seating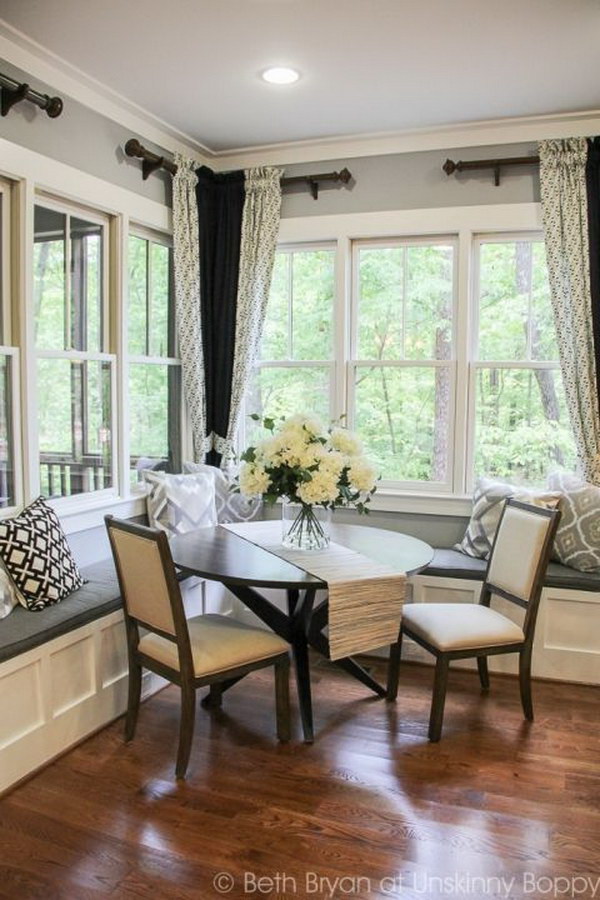 White and Gray Breakfast Nook with Built-in Storage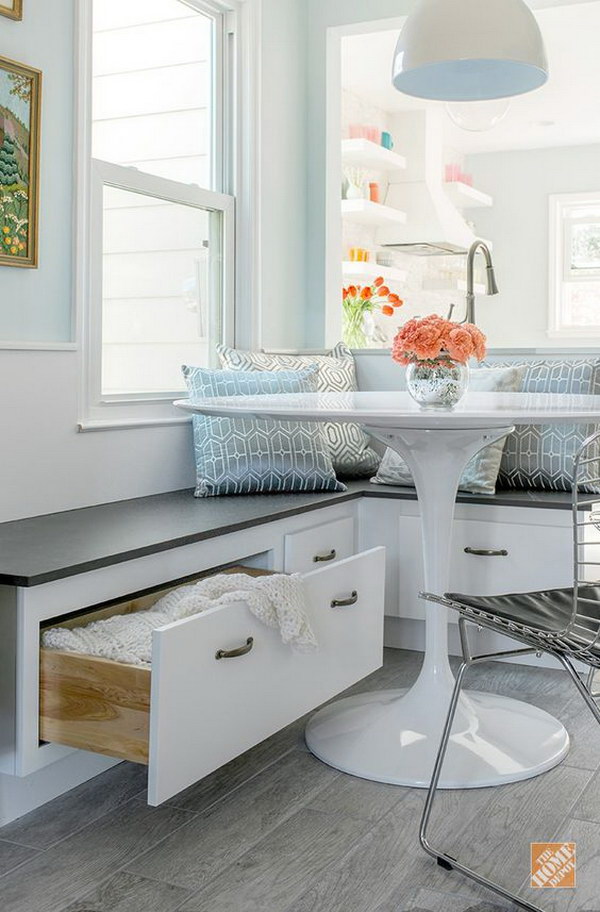 Fresh and Simple Fall Breakfast Nook with a Chalkboard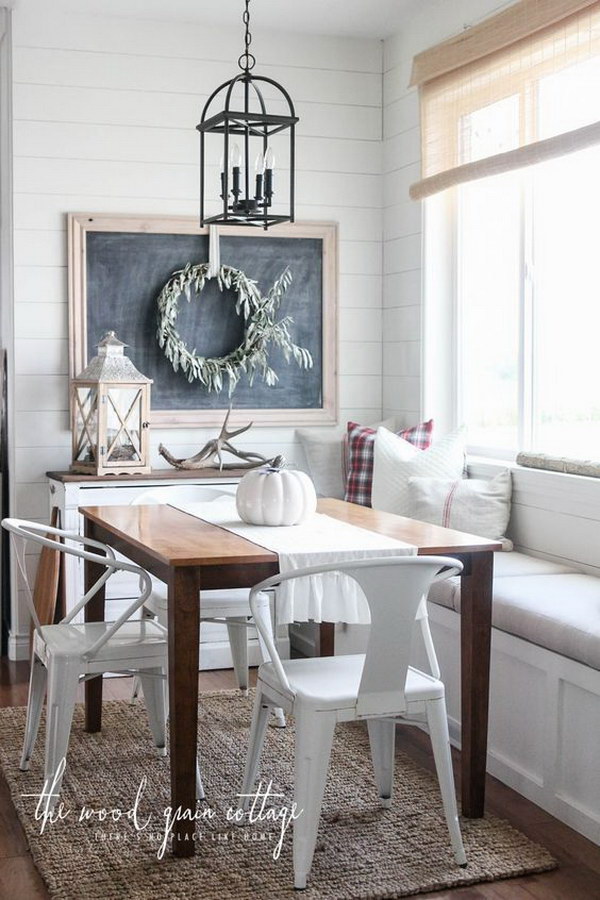 Vibrant and Fresh Breakfast Nook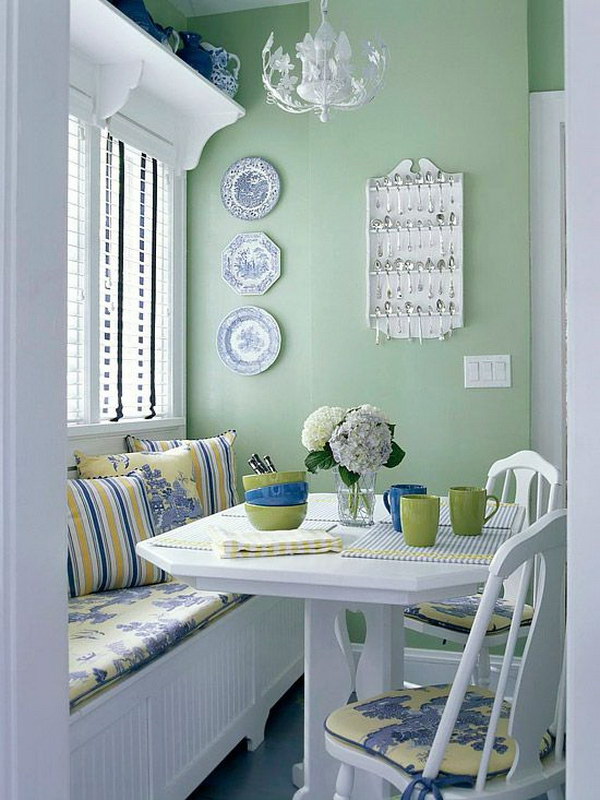 Farmhouse Breakfast Nook with Natural Beauty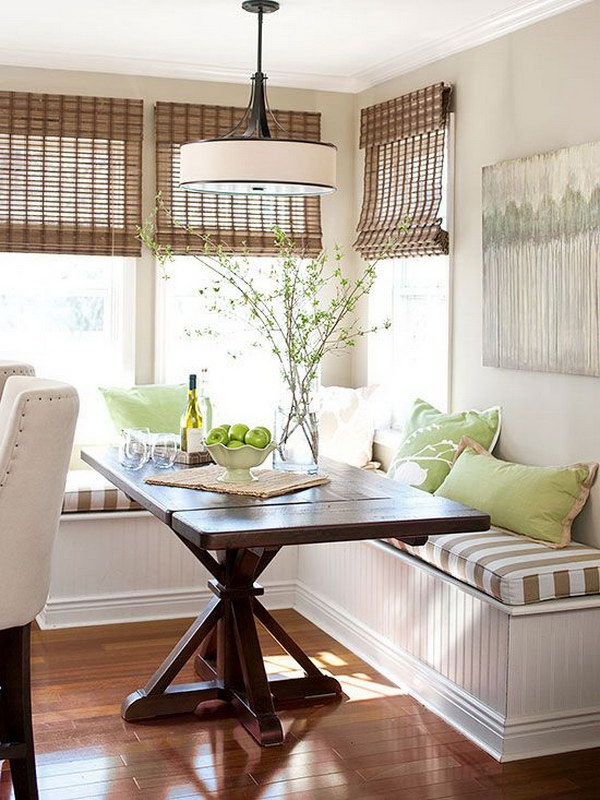 Light-filled Breakfast Nook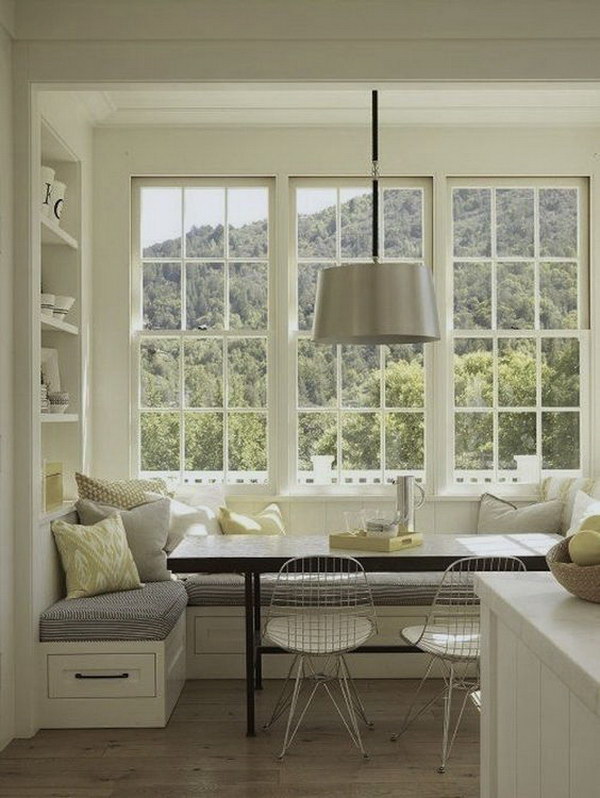 White Breakfast Nook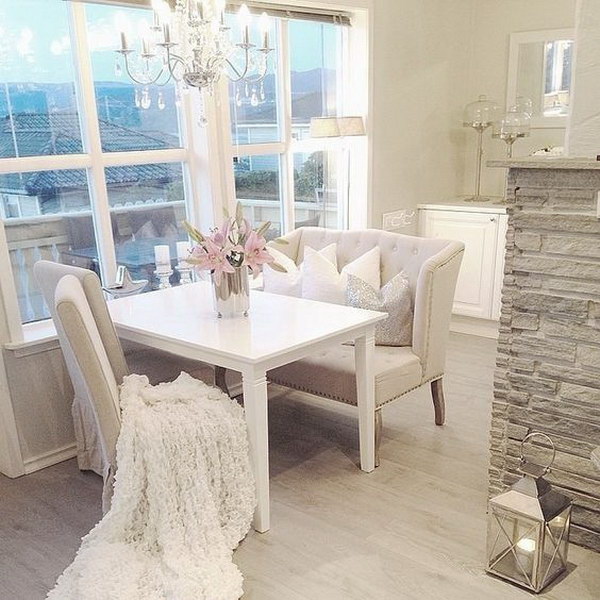 Love the clear and neat look of this breakfast nook decoration and design! The chandelier, love seat and the brick mantel add the perfect touch of shabby-chic elegance. source
Cozy Breakfast Area in The Kitchen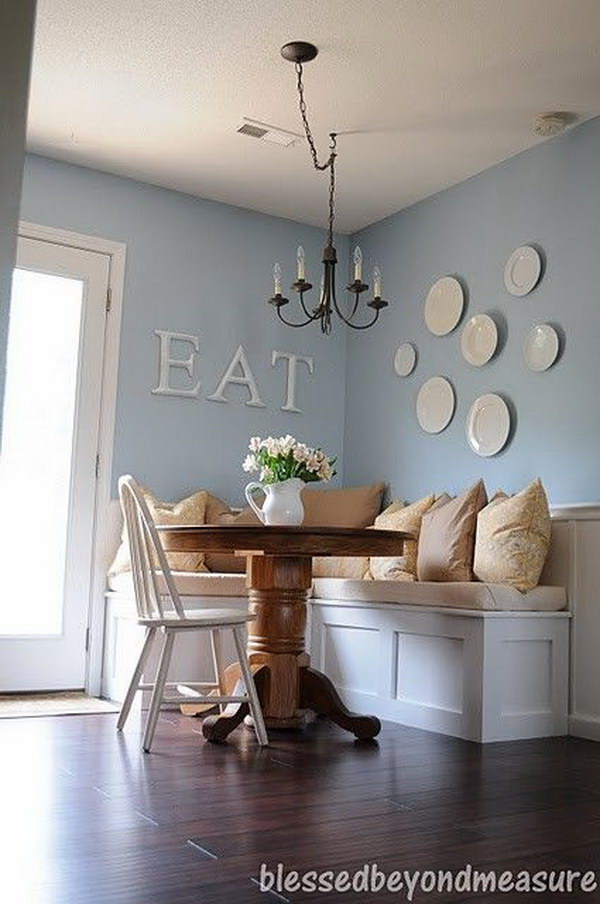 Breakfast Nook with Customized Decorative Pillows
Neutral Breakfast Nook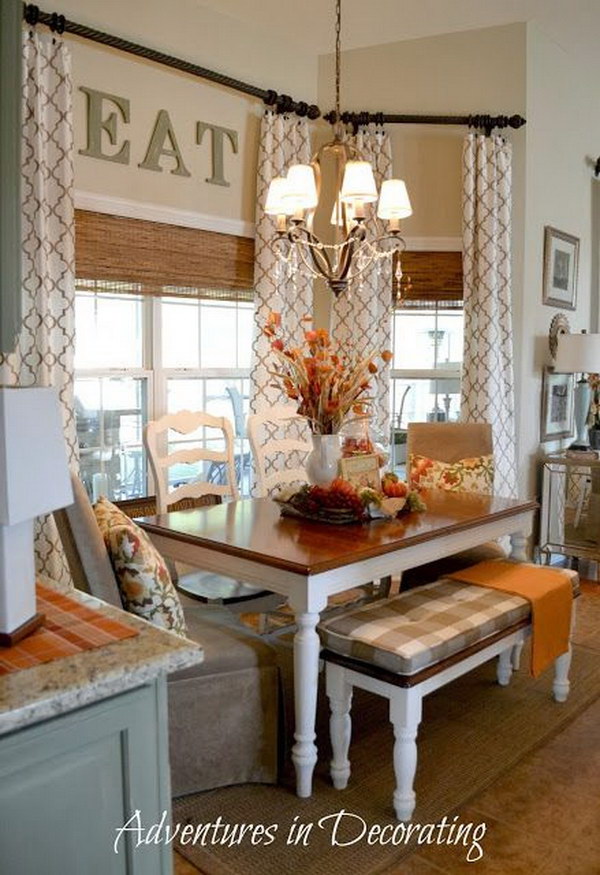 Cozy Breakfast Nook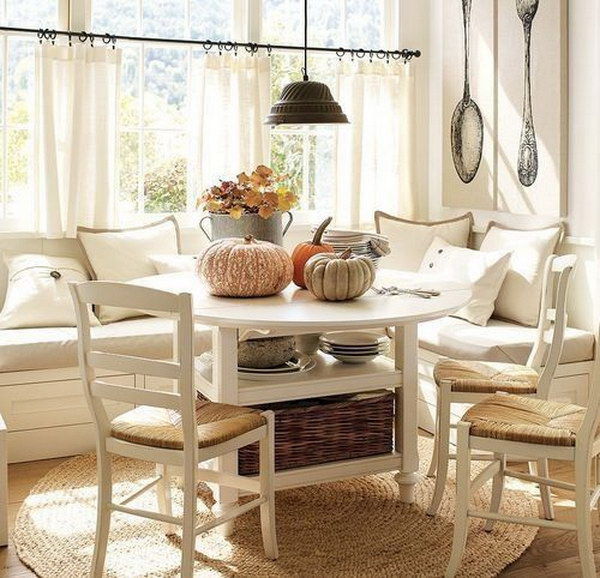 Small Breakfast Nook with L-Shaped Banquette Seating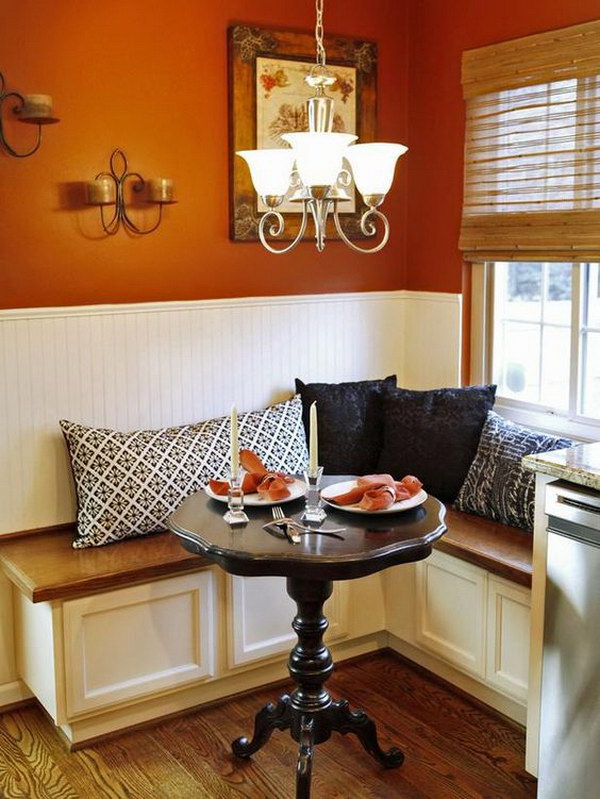 Small Breakfast Nook Design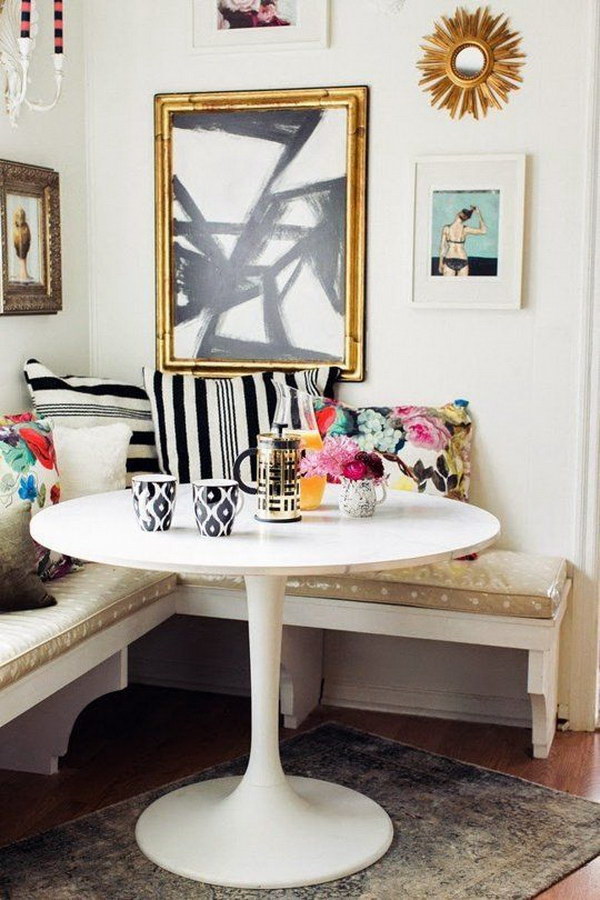 Beige Themed Breakfast Nook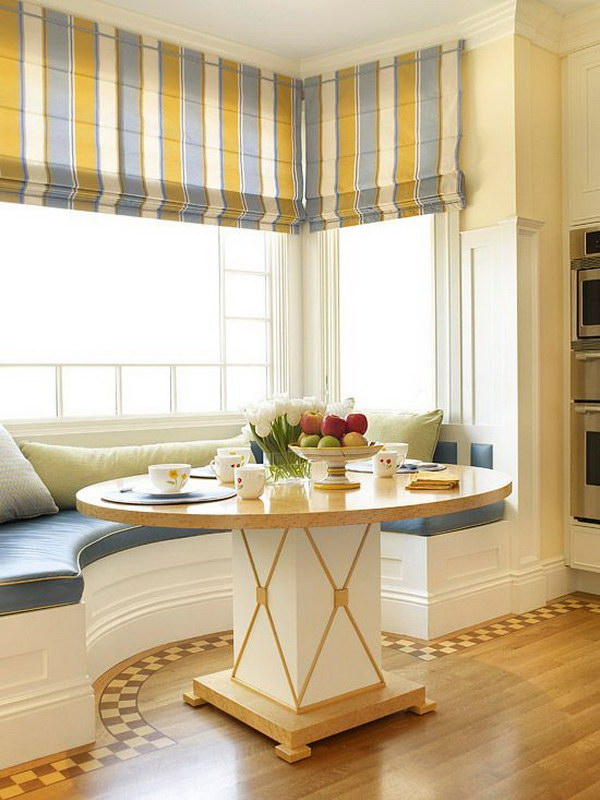 Bright and White Dining Space