Candy Bar Poster Ideas with Clever Sayings
Who wouldn't love a candy bar poster or card? Not only are candy bar gift cards amusing, they're also yummy. For some reason candy and a note really does say a lot and make great gifts. The extra effort, thought, time and creativity that go into making candy bar gift cards will also be appreciated, even though it is such a simple thing and most of the time pretty cheesy.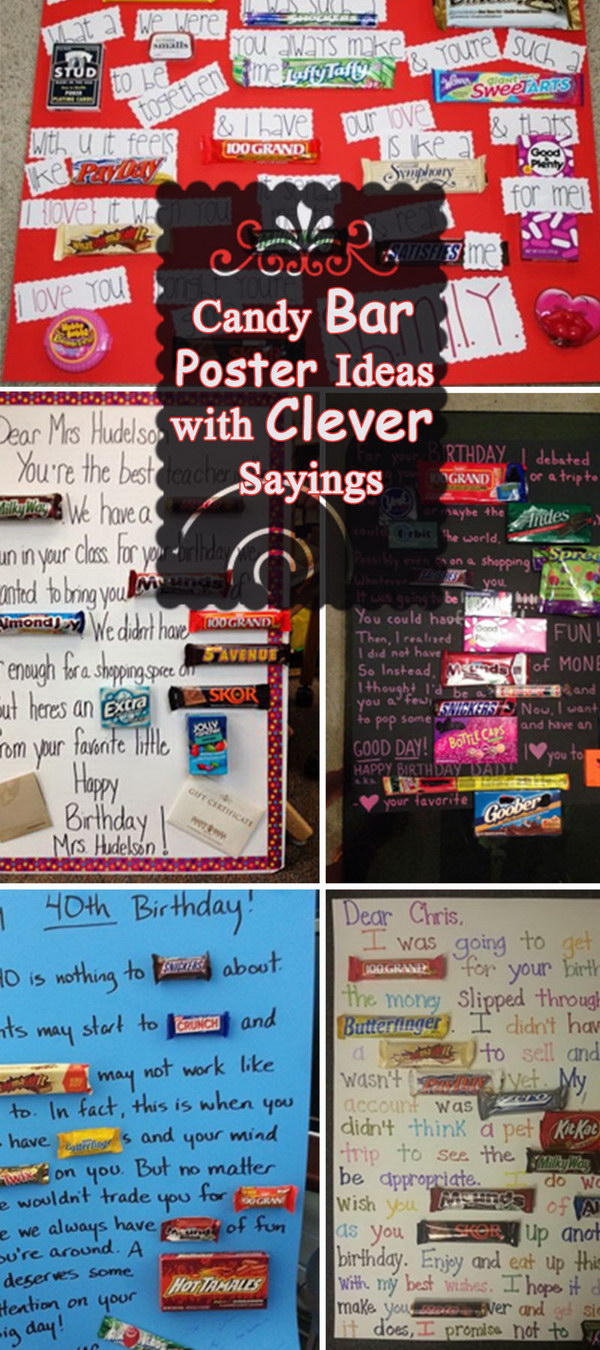 Take a look at these candy bar poster ideas with clever sayings, which are appropriate for almost any occasion and inexpensive to make. There are so many different varieties of candy sayings that you will be sure to find something that can suit your message.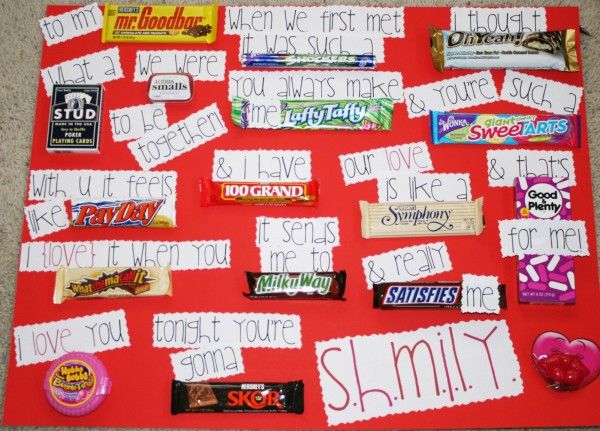 This romantic candy bar card will totally help you next time you are creating a card for your honey.
source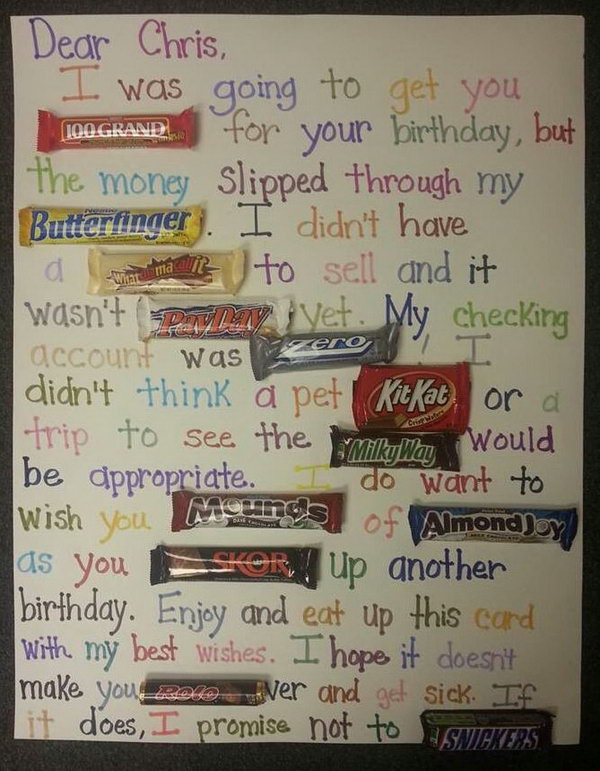 Candy Bar Poster Birthday Card,
source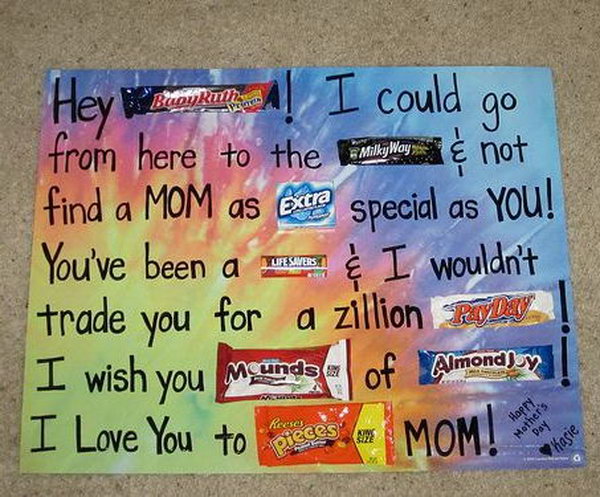 Mother's Day Candy Bar Poster,
source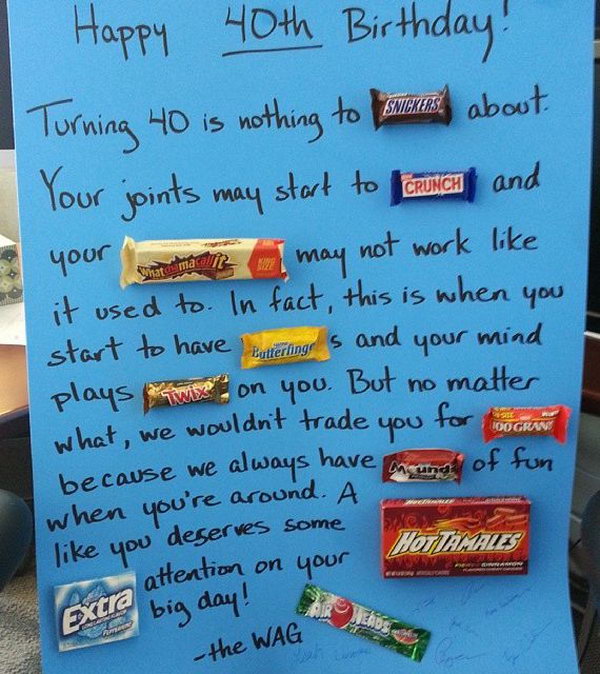 Candy Bar Birthday Poster,
source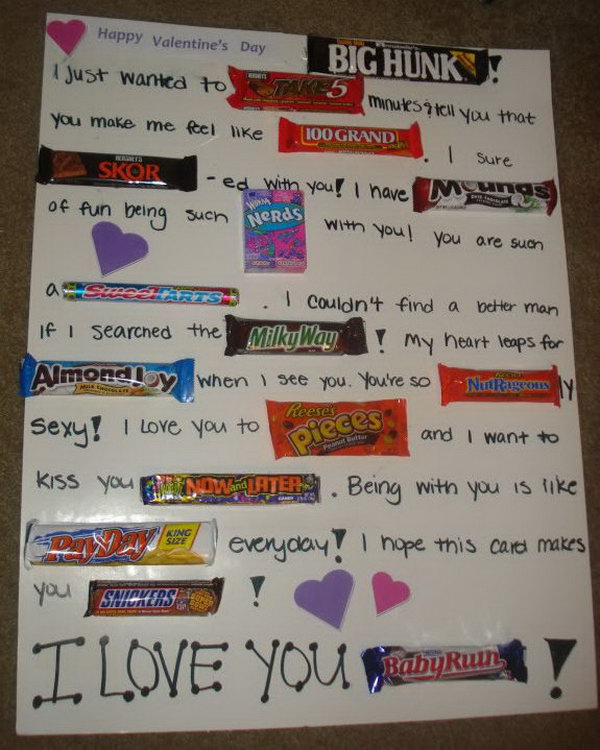 DIY Candy Bar Valentines Card,
source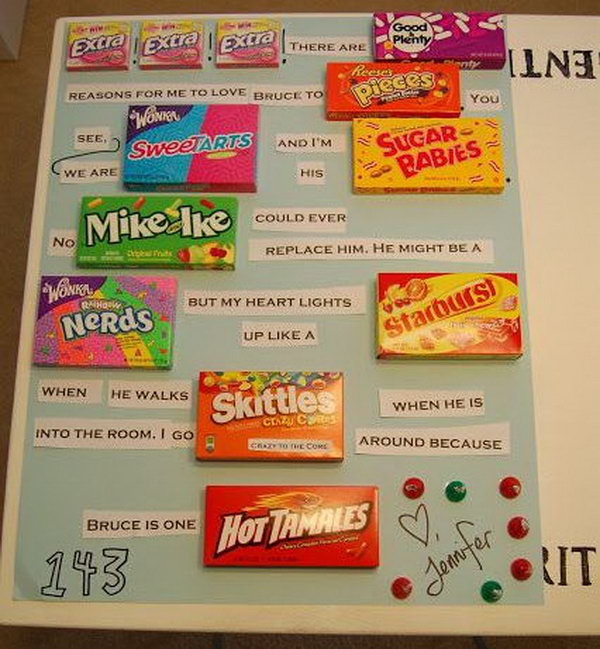 DIY Valentines Candy Bar Letter for Boyfriend,
source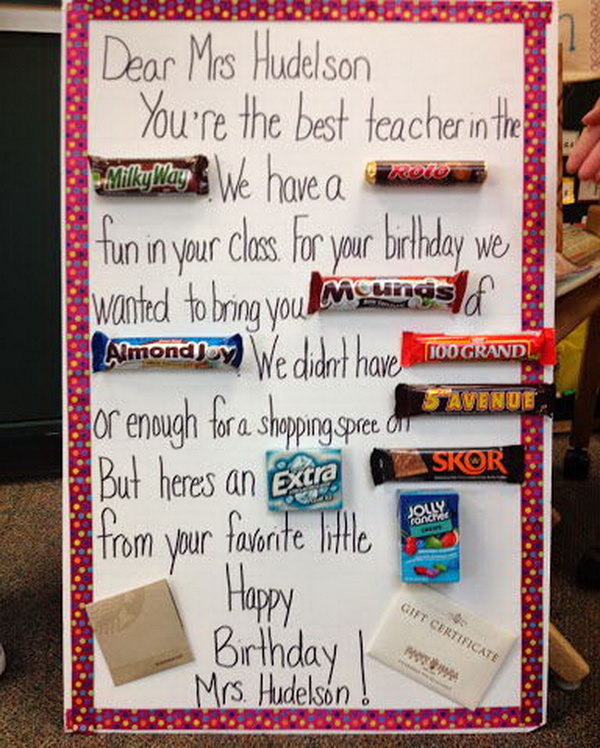 Candy Bar Card for the Teacher,
source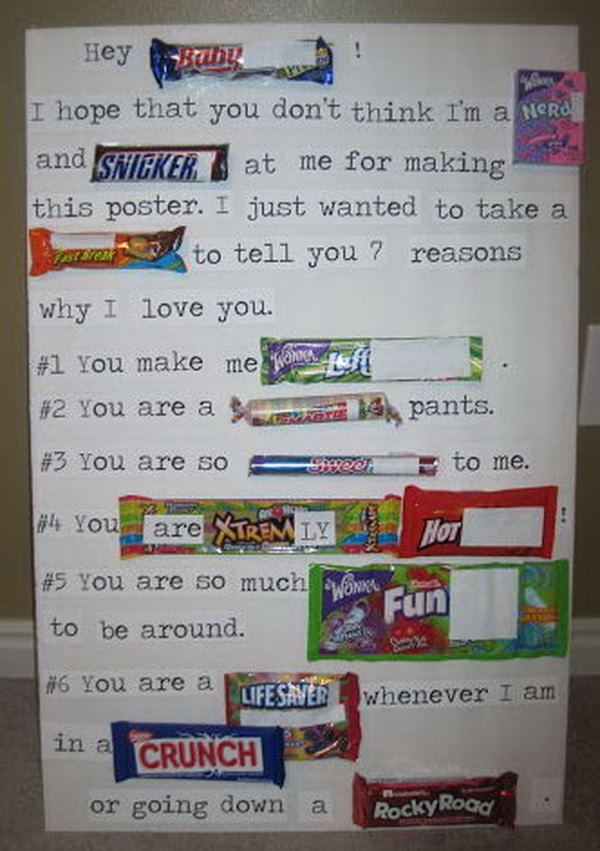 Valentines Candy Bar Poster for Him,
source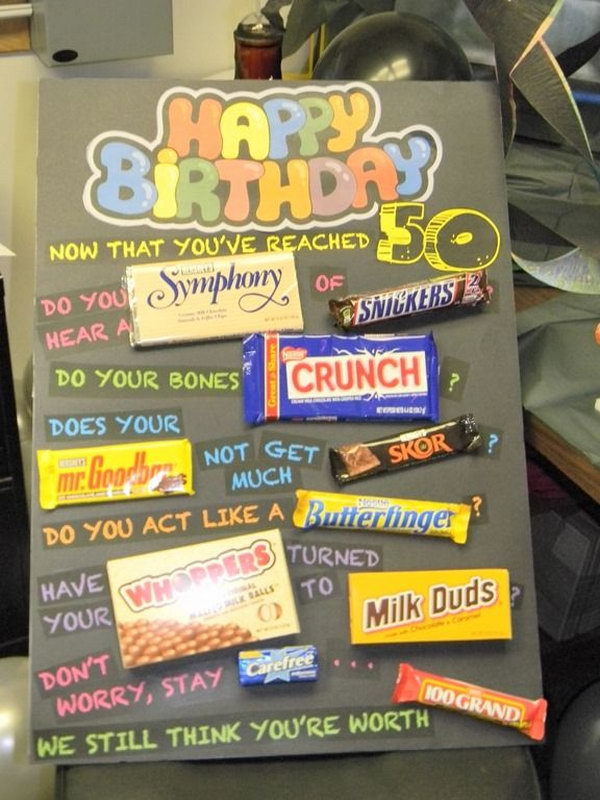 50th Birthday Poster Made with Candy Bars,
source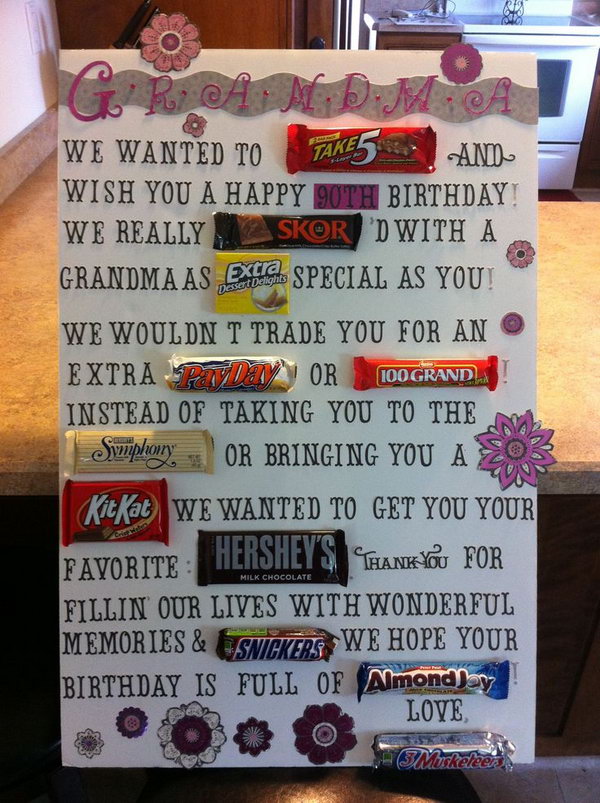 Candy Bar Poster for 90th Birthday of Grandma,
source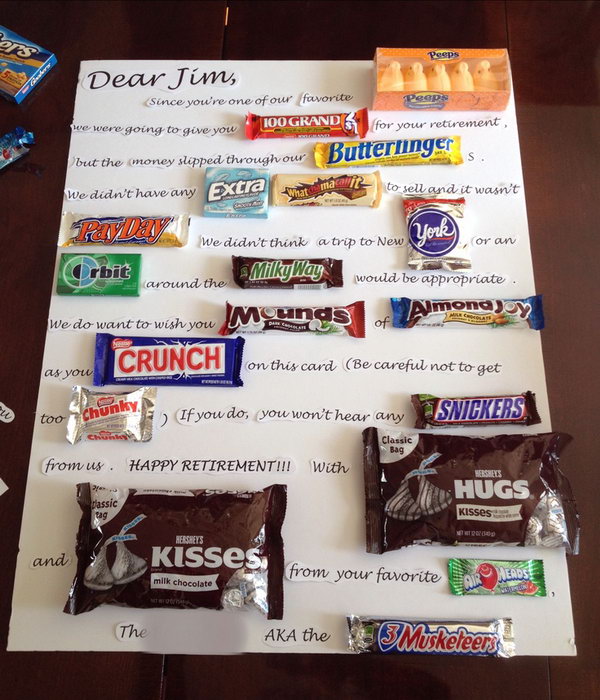 Retirement Candy Bar Gift Card for a friend,
source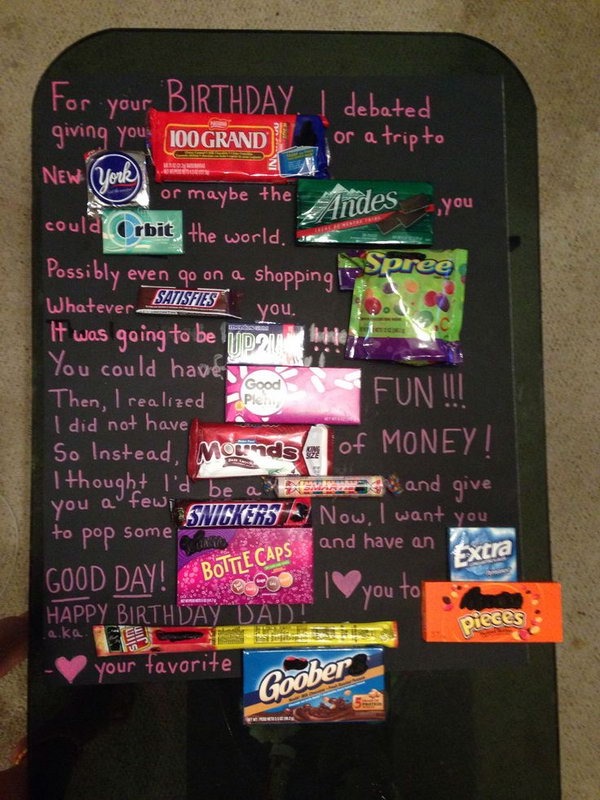 Candy Poster Birthday Card for Father,
source