20 Amazing Christmas Tree Decoration Ideas & Tutorials
During the holiday season, the Christmas tree is always the shining centerpiece of your home. It's wonderful to decorate your tree with adornments such as family photos, paper stars, flags, starfish, and more. Check out these amazing Christmas tree decoration ideas & tutorials. Choose one of them for yourself. This would add more festive air and cheer to your home this holiday season.
White and Silver Glittery Christmas Tree Tutorial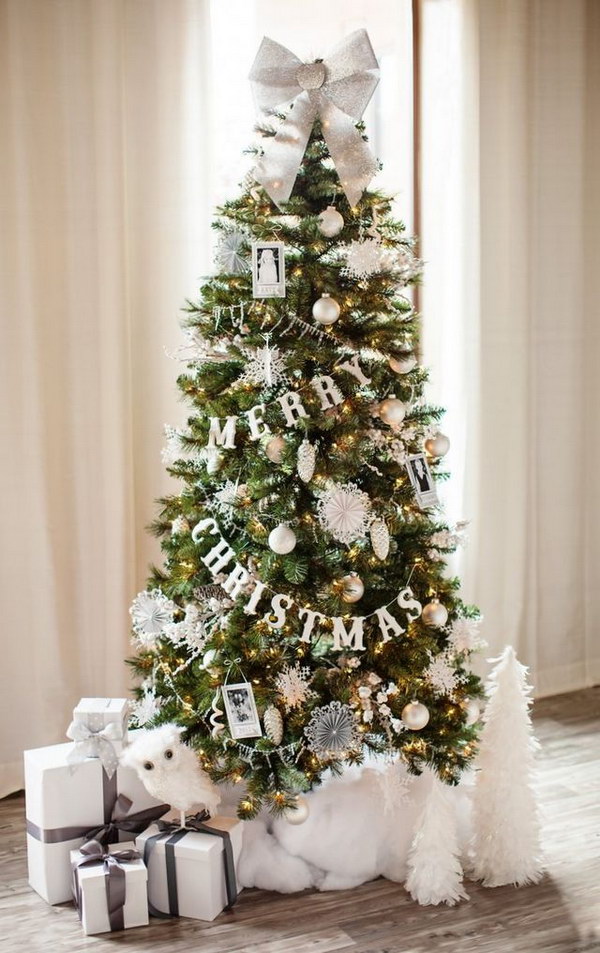 Red, Green, and Gold Christmas Tree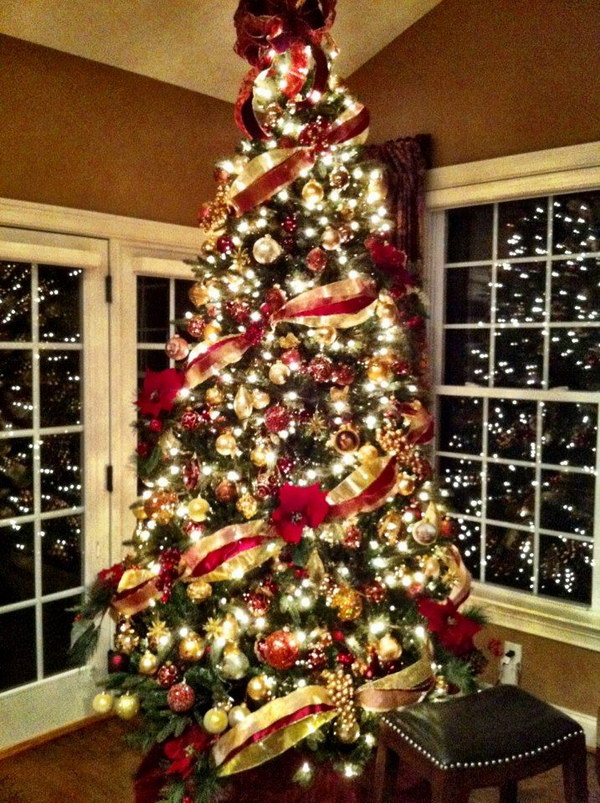 White Christmas Tree with Silver and Blue Ornaments

Rustic Plaid Christmas Tree Tips and Tricks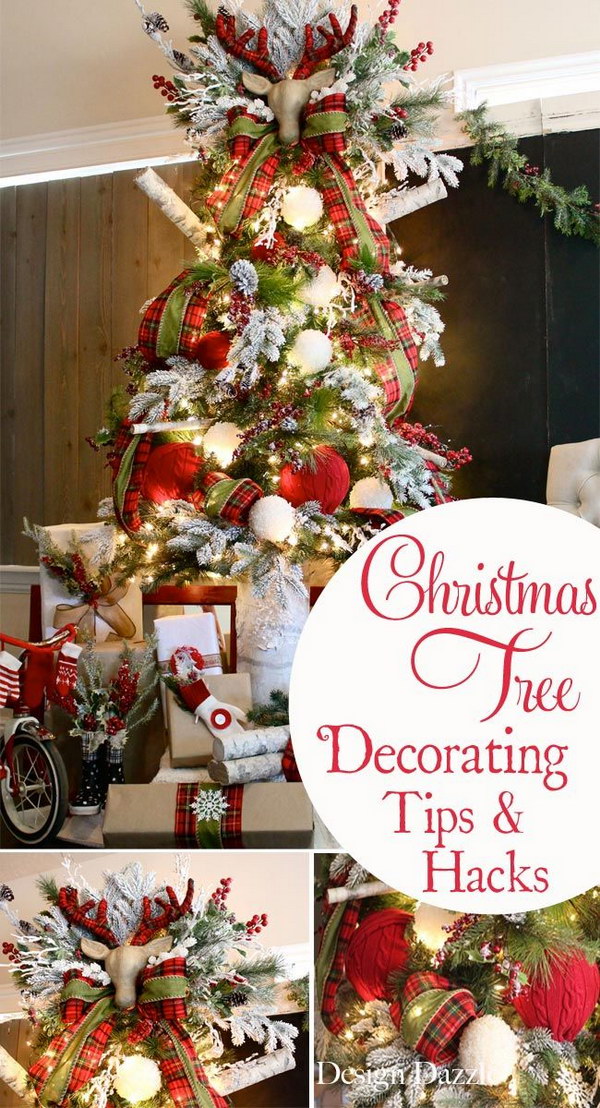 Designer-Look Christmas Tree Using Dollar Store Supplies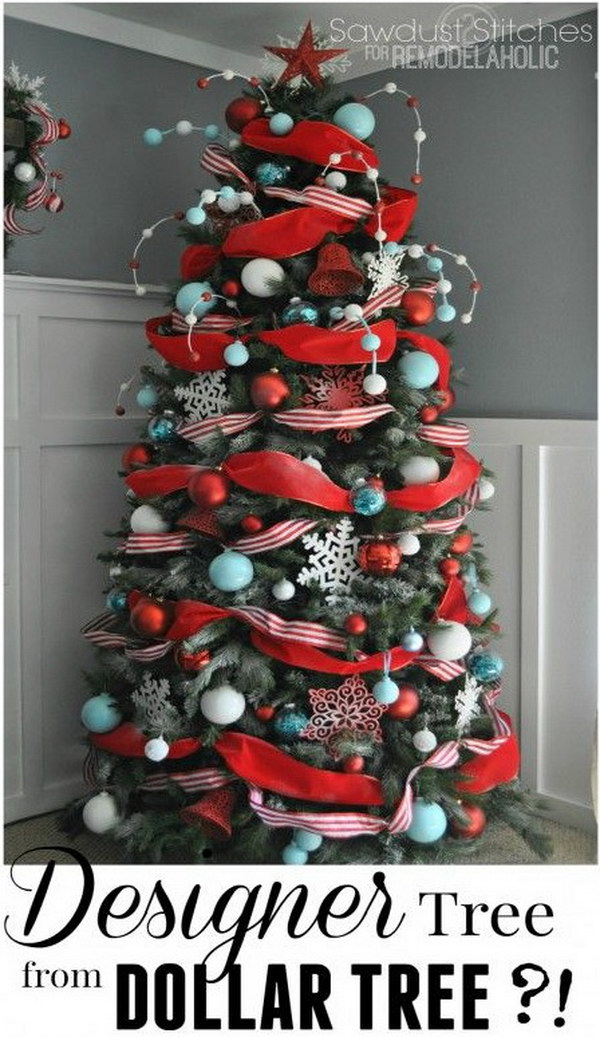 Lollipop Christmas Tree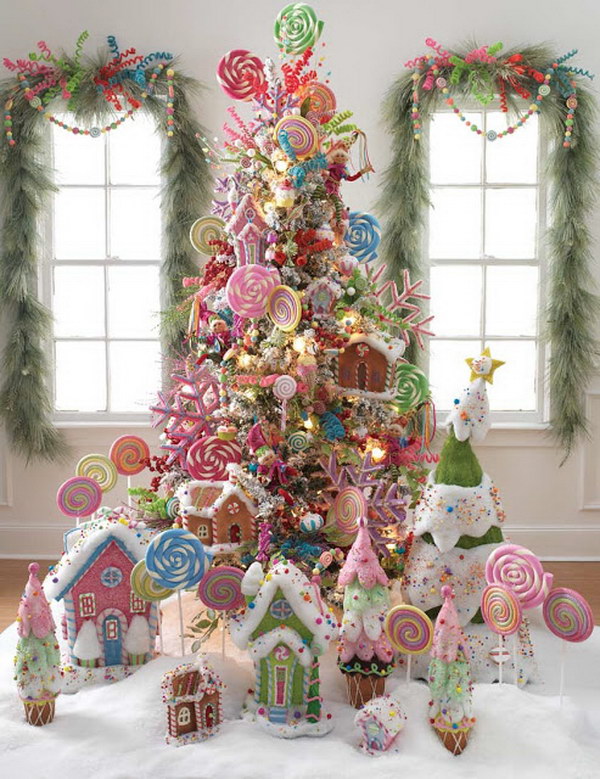 How to String the Lights on the Tree Tutorial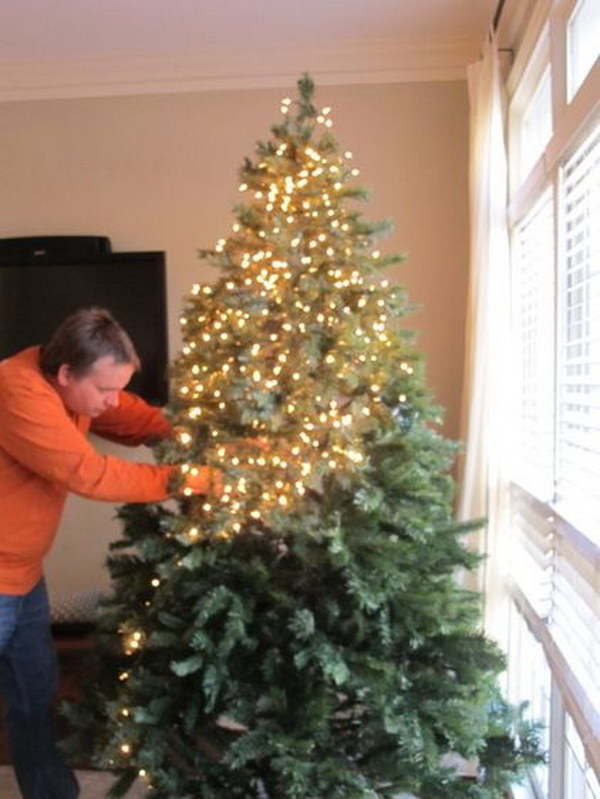 Gradient Rainbow Inspired White Christmas Tree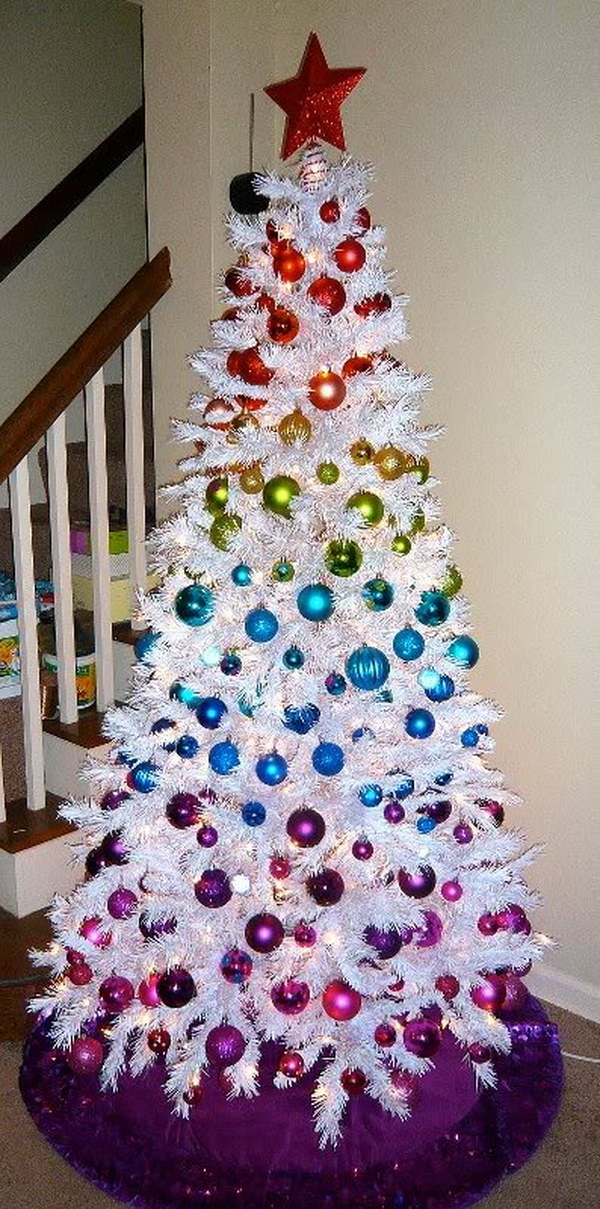 White and Turquoise Christmas Tree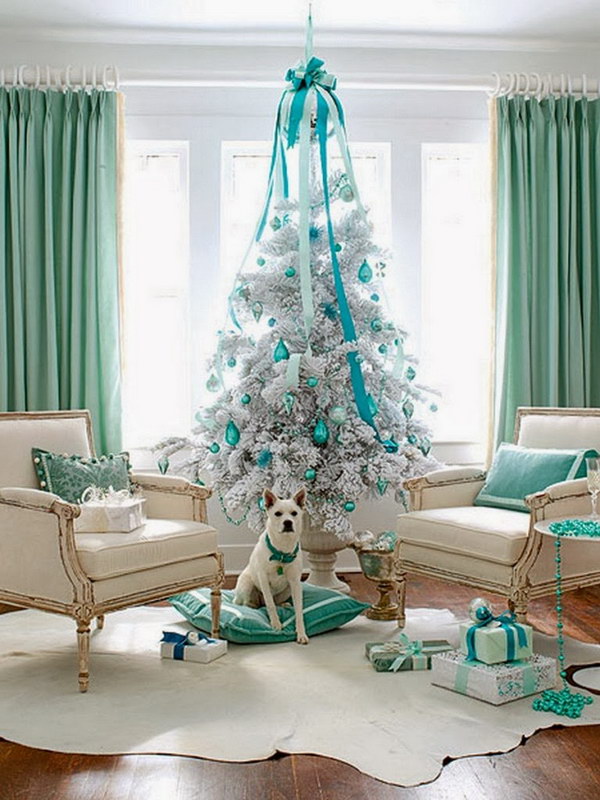 A flocked Christmas tree with turquoise and silver ornaments looks glamorous and chic while still be festival in this living room. And blue ribbons in two different shades hang from the ceiling add an elegant touch of magic to the whole thing. You can be sure all your guests will be amazed. Via althomedecor.
Sweet and Cute Mini Pink Christmas Tree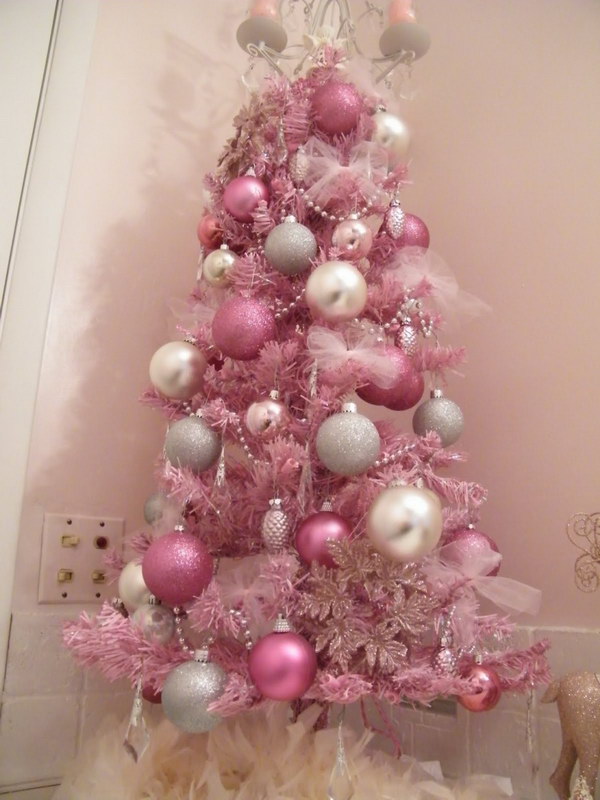 Rainbow Christmas Tree

White Snowflake Tree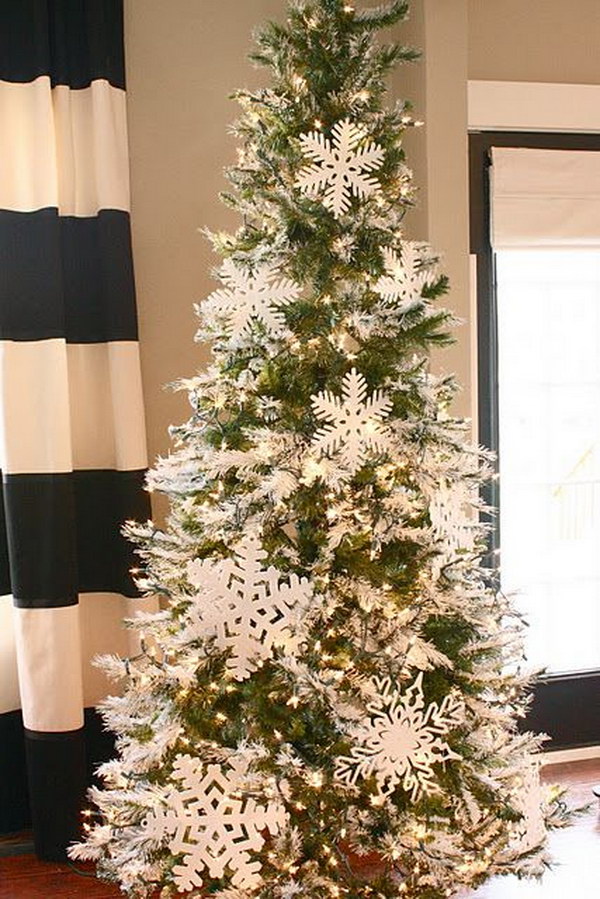 Beautiful Christmas Tree Decorating with Cross Ribbon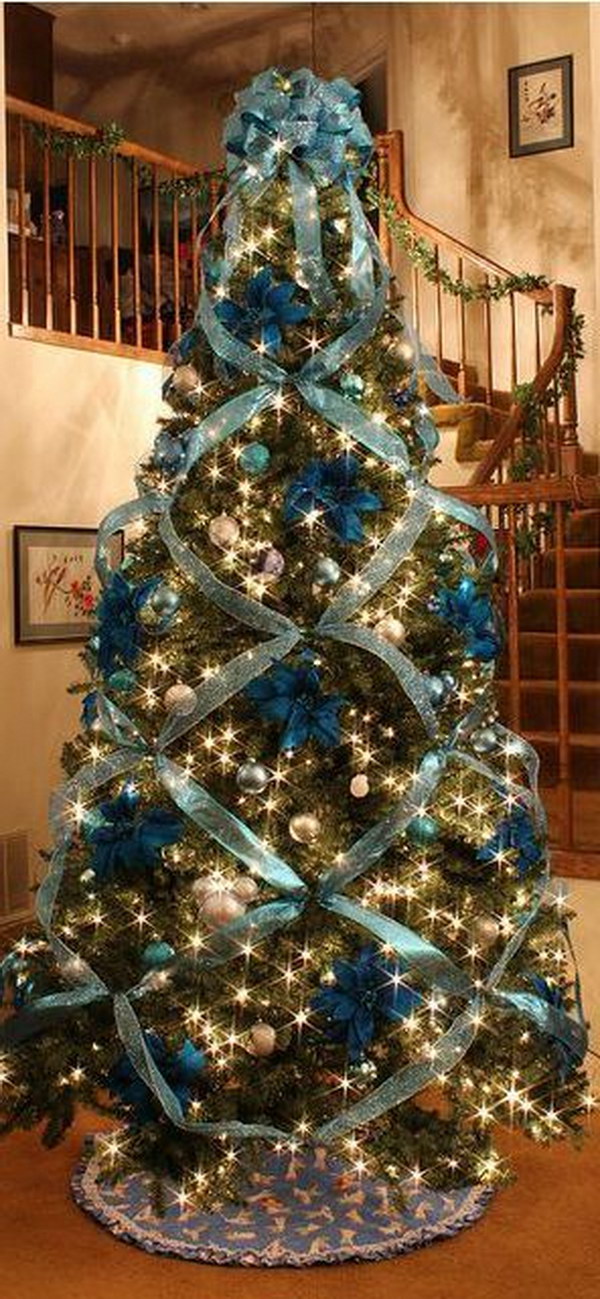 White Christmas Tree with Red Decorations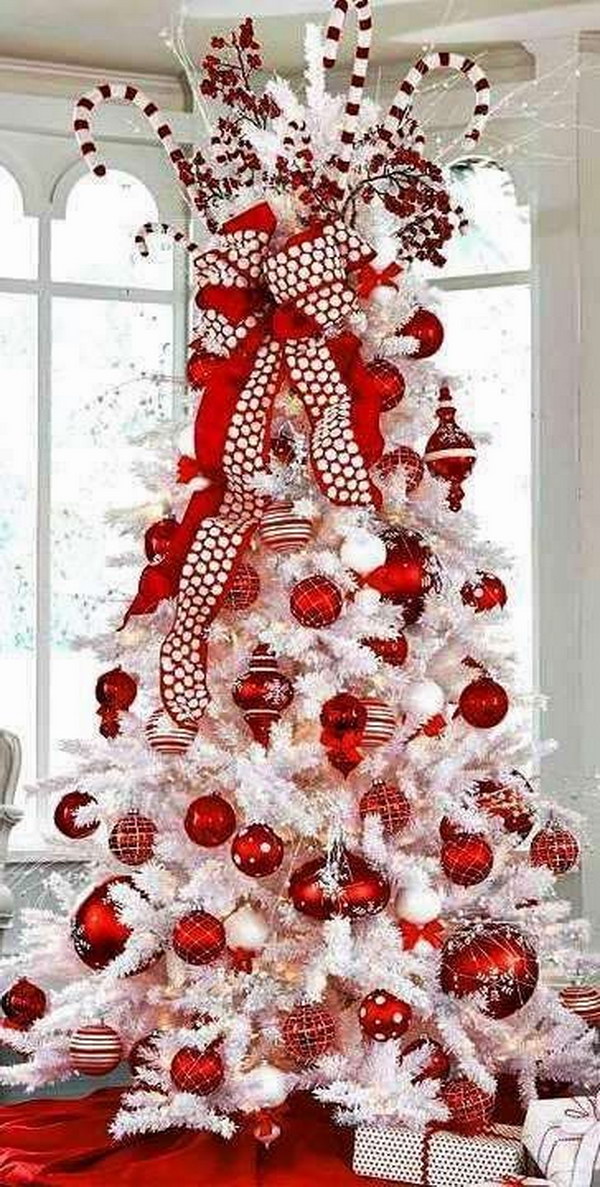 Love these big plastic candy canes with the huge bow as the topper of the tree. They are perfect adding if you want a festival touch of Christmas to your space. Via specificmoments
Purple and Silver Christmas Tree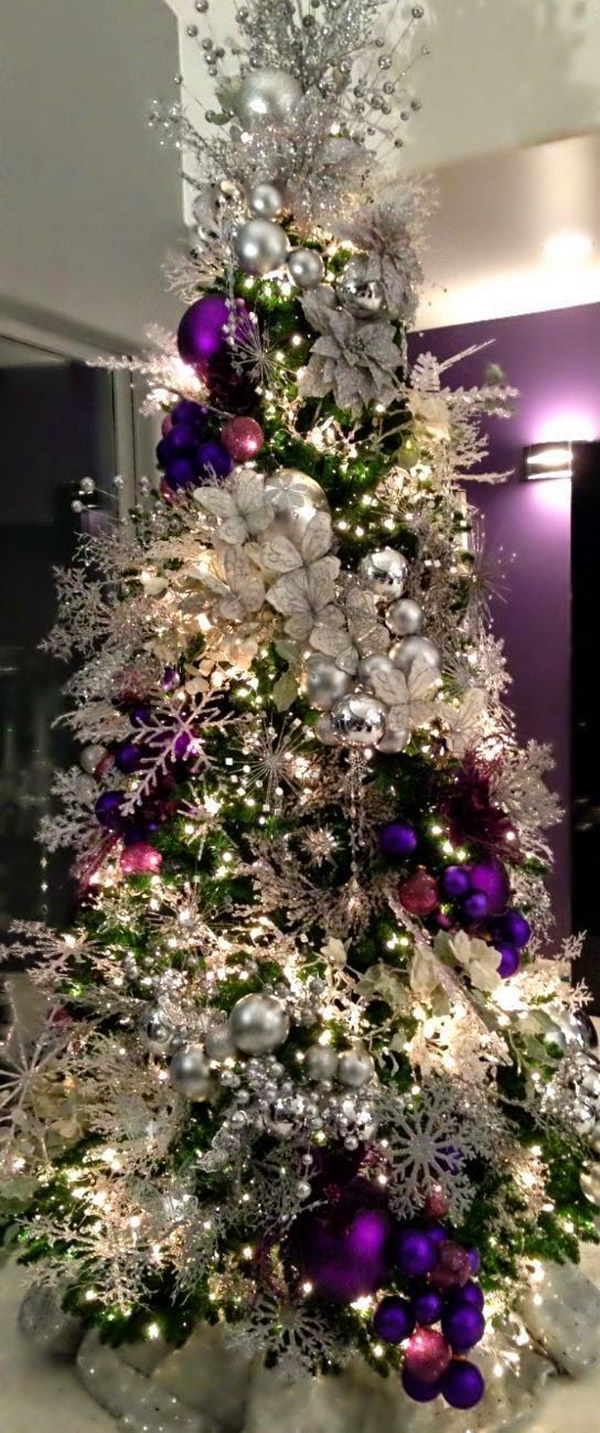 Christmas Tree with Silver and Gold Decoration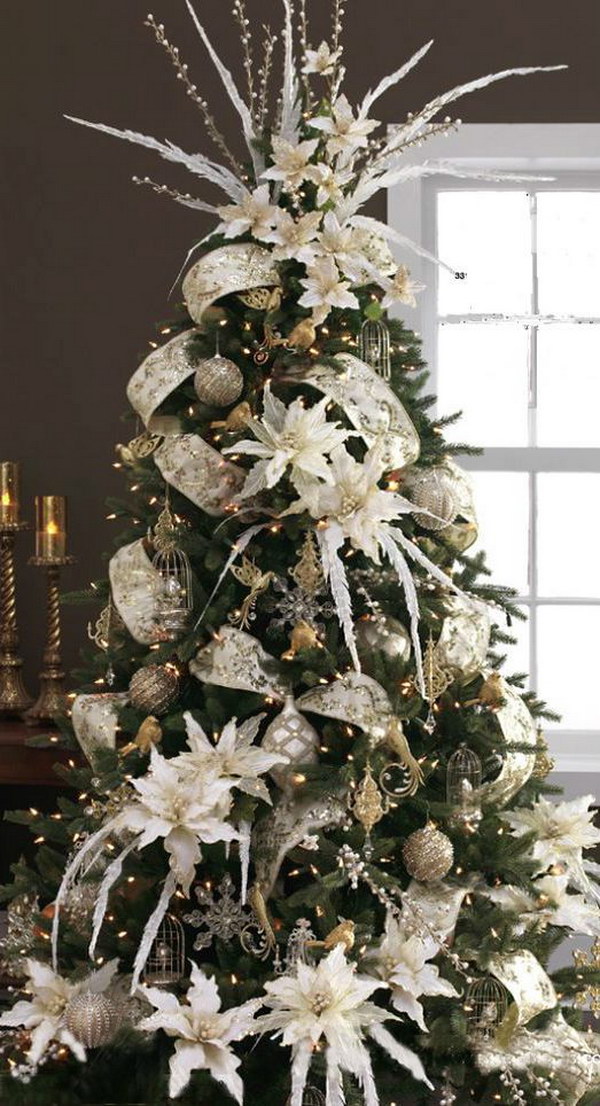 Adorn your Christmas home with this green Christmas tree dressed up using cream ribbon, silver and gold ornaments with flowers. I think the over-sized artificial flowers is my favorite part! And I love how the silver and gold shades are repeated in the ribbon. Via styleestate
Pink Christmas Tree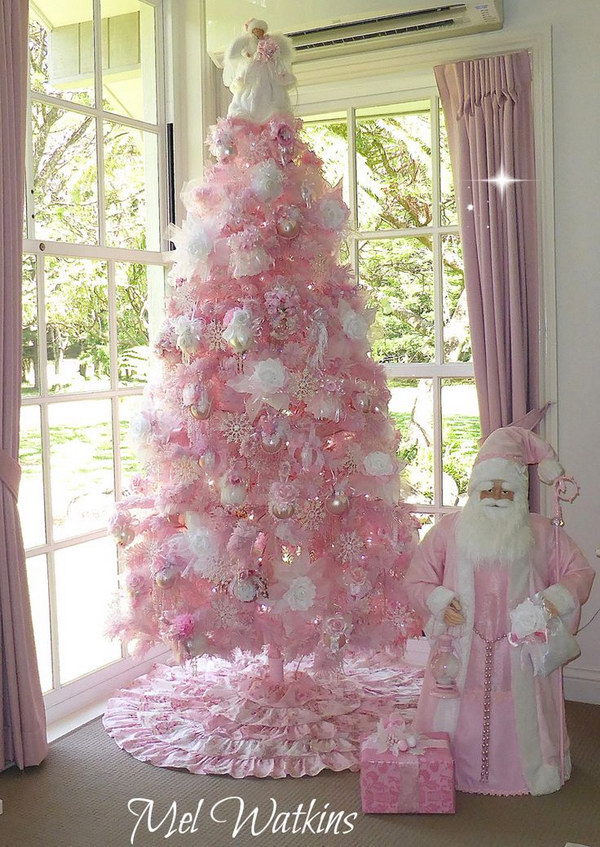 Red, Silver and Jute Ribbon Christmas Tree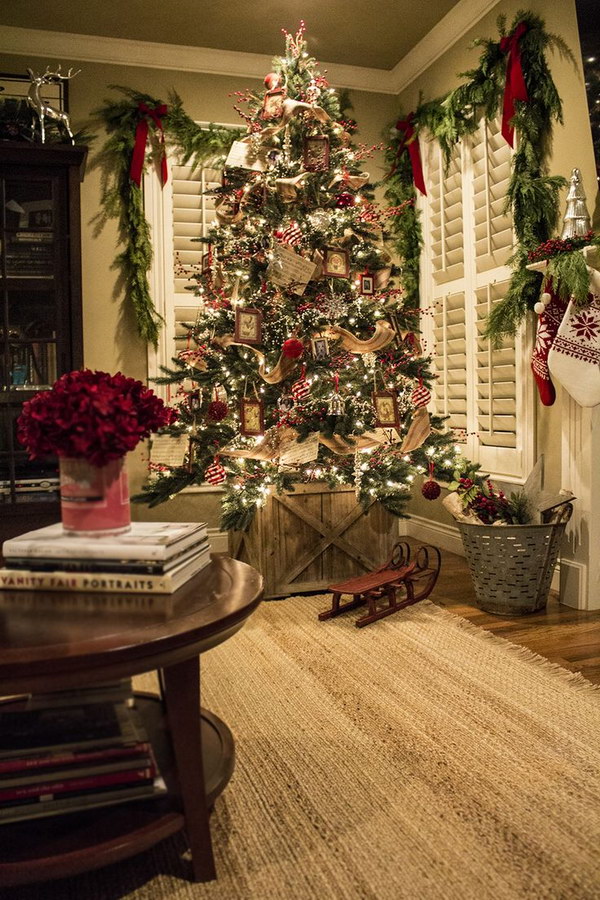 Tiffany Blue and Creme Mesh Christmas Tree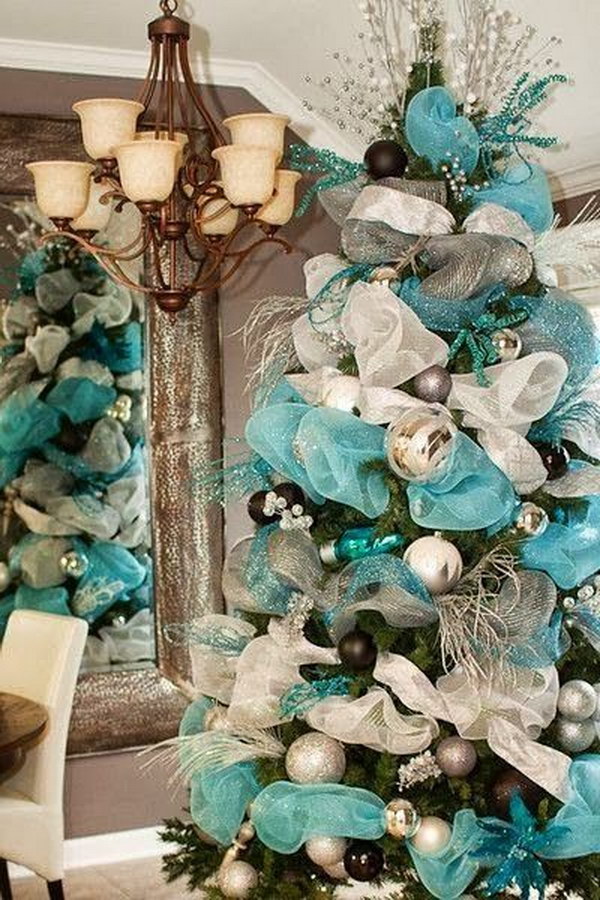 White Christmas Tree with Colorful Decorations