20 DIY T-Shirt Cutting Ideas with No Sew
DIY T-shirt cutting ideas with no sew are creative ways to transform plain or old t-shirts into fashionable and stylish pieces without the need for sewing. These methods are perfect for those who don't have sewing skills or access to a sewing machine. With just a pair of scissors and some creativity, you can create a range of designs and styles that reflect your personality and fashion sense.
Whether you want to create a boho-style fringe shirt, a trendy off-shoulder top, or a unique cut-out back design, there are plenty of DIY T-shirt cutting ideas no sew that you can try. These designs are perfect for those who want to upcycle their old t-shirts or add a personal touch to their wardrobe without spending a lot of money.
In this topic, we will explore some of the best DIY T-shirt cutting ideas no sew that are easy to try and perfect for anyone who wants to add a unique and stylish touch to their clothing collection. With these ideas, you can turn your old or plain t-shirts into fashionable pieces that will make you stand out from the crowd.
DIY Slashed T-Shirt with No Sew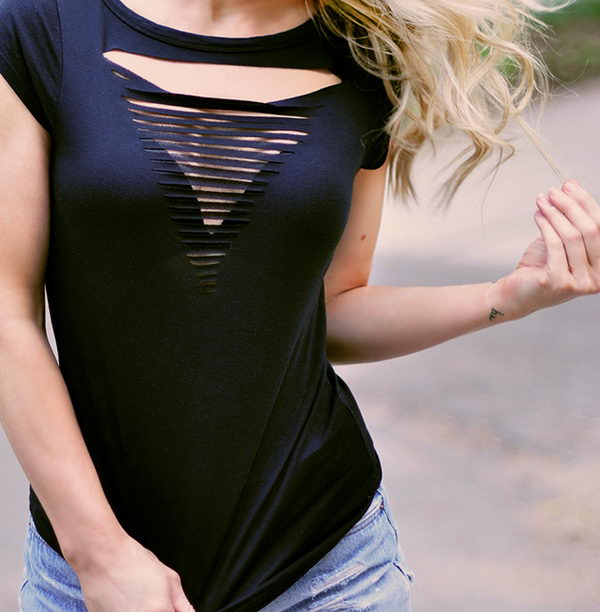 via source
Make Geometric Stencil for T-Shirt Cutout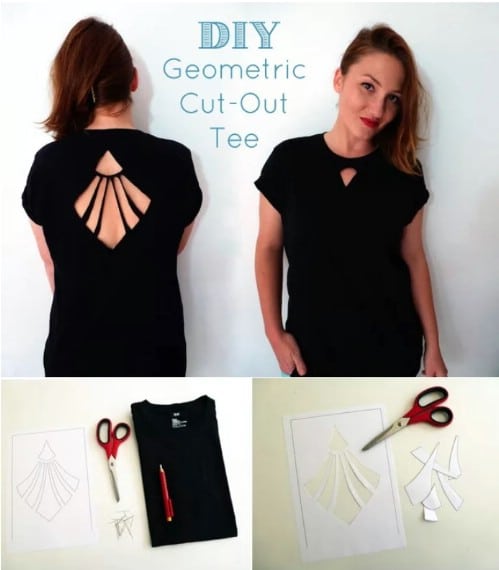 via source
DIY No-Sew T-Shirt Halter

via source
Transform a T-Shirt into a Fashionable Tank Top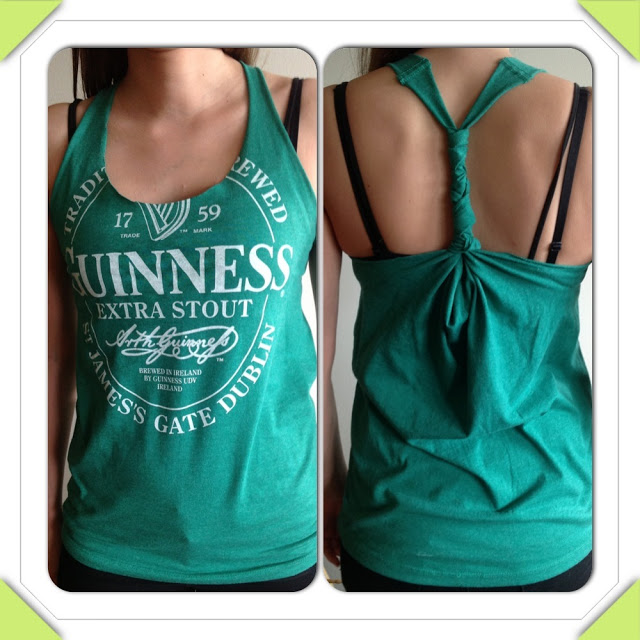 via source
No-Sew DIY T-Shirt Draping
via source
DIY Oversized Cropped Tank or Vest from a T-shirt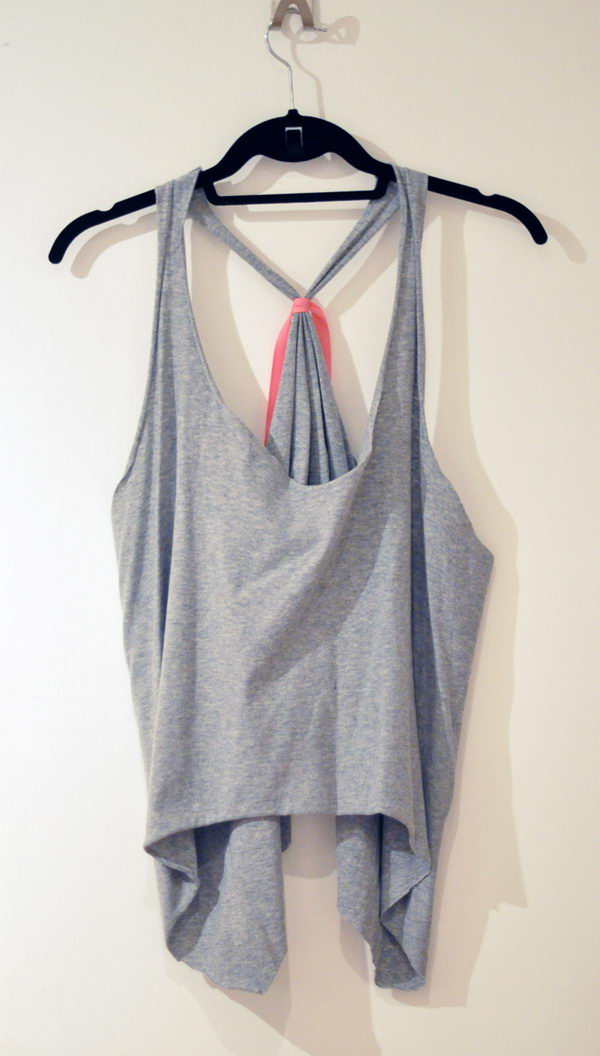 via source
DIY No-Sew Bows on Your T-Shirt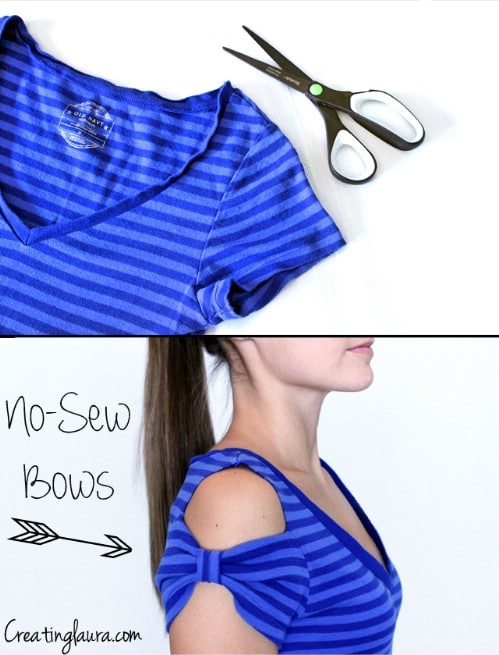 via source
DIY T-Shirt Strappy Back with No Sew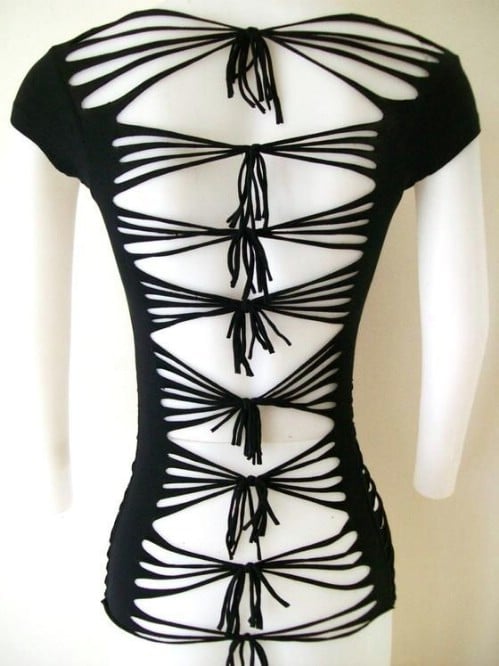 Add a Tree of Life Cutout to Your T-Shirt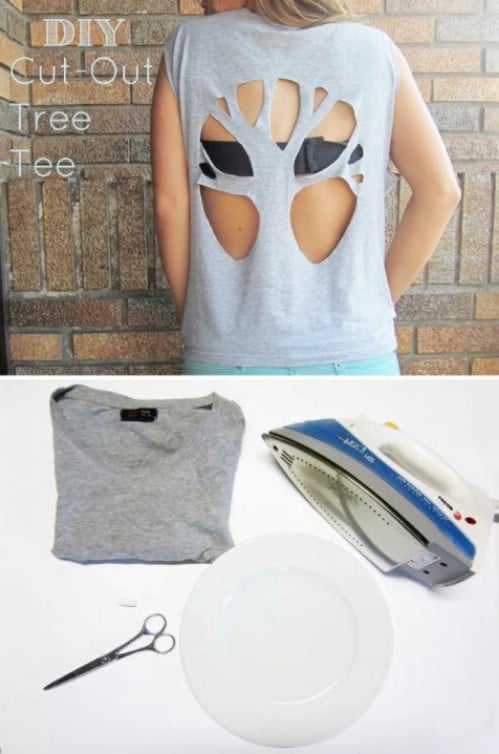 via source
DIY T-Shirt with Cut-Out Back and a Fabric Bow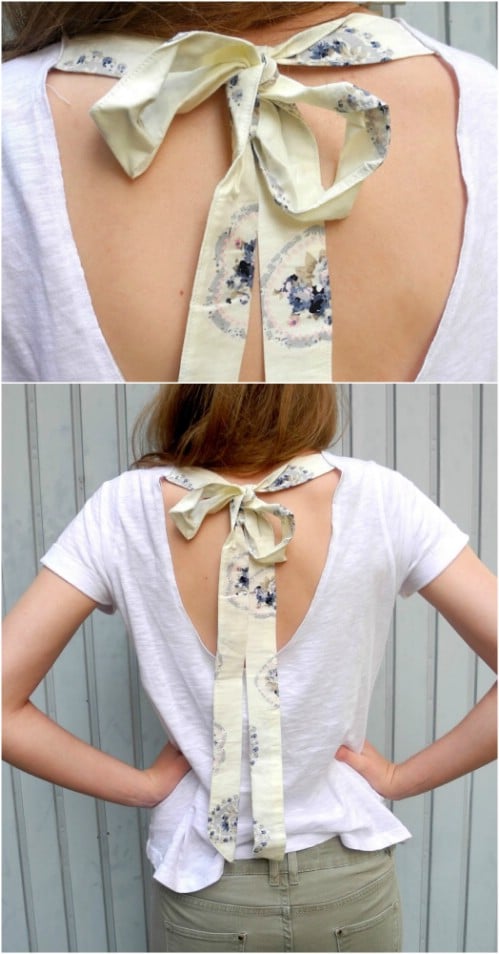 via source
Lace Insert DIY T-shirt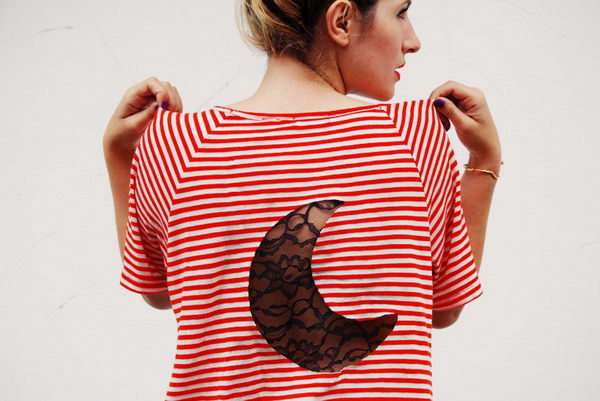 via source
DIY Cutout Heart T-Shirt with No Sew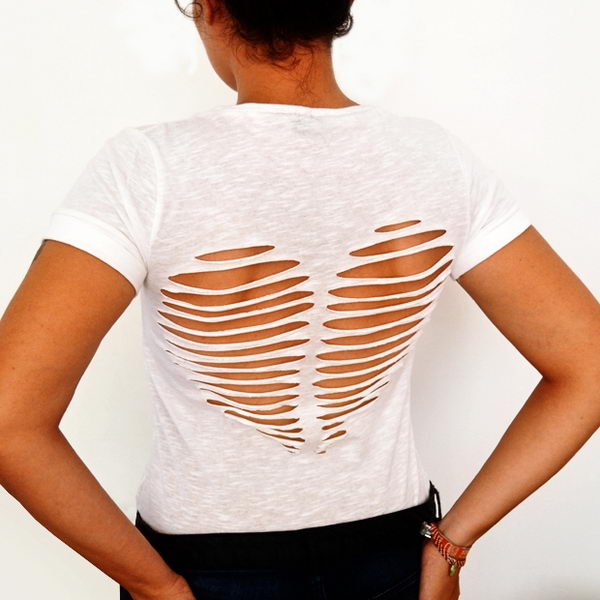 via source
DIY Shredded Sleeve T-Shirt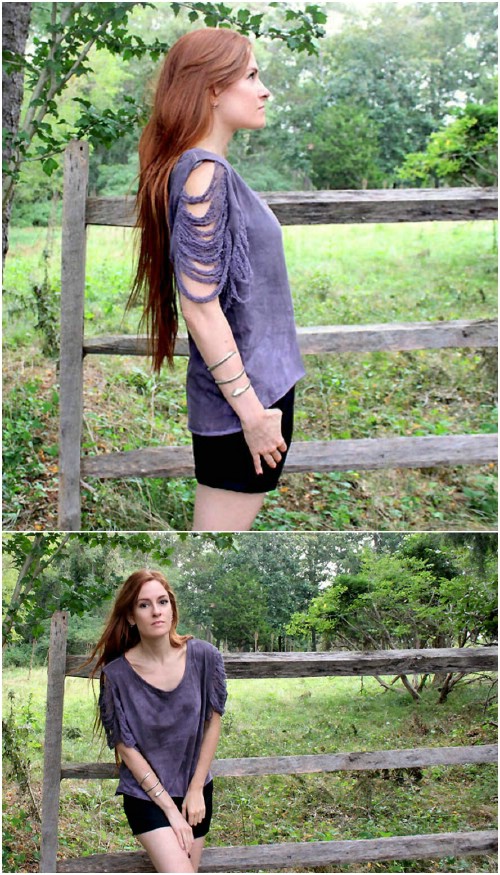 via source
No-Sew Lattice Stud DIY T-shirt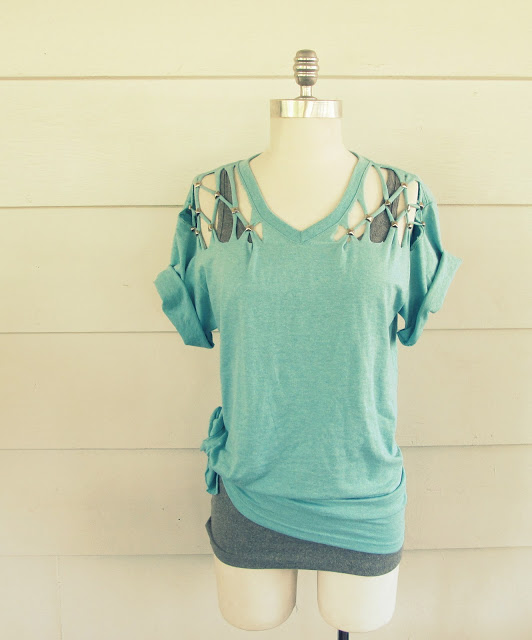 via source
Make Your Stitches Stand Out on Your T-Shirt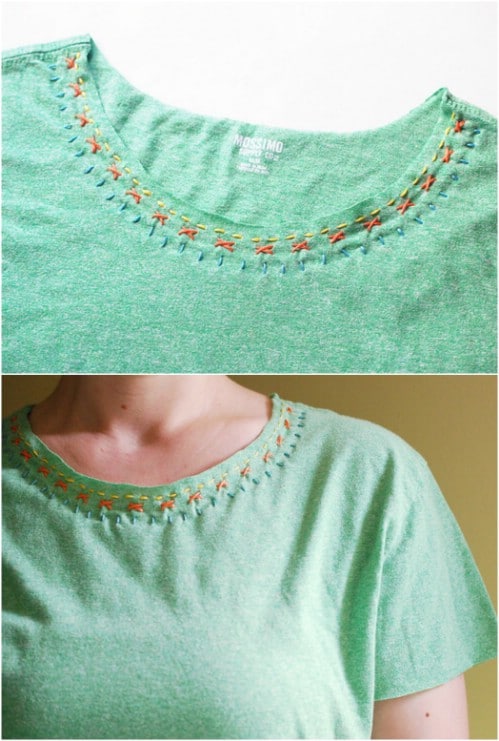 via source
DIY Skull Cutout T-Shirt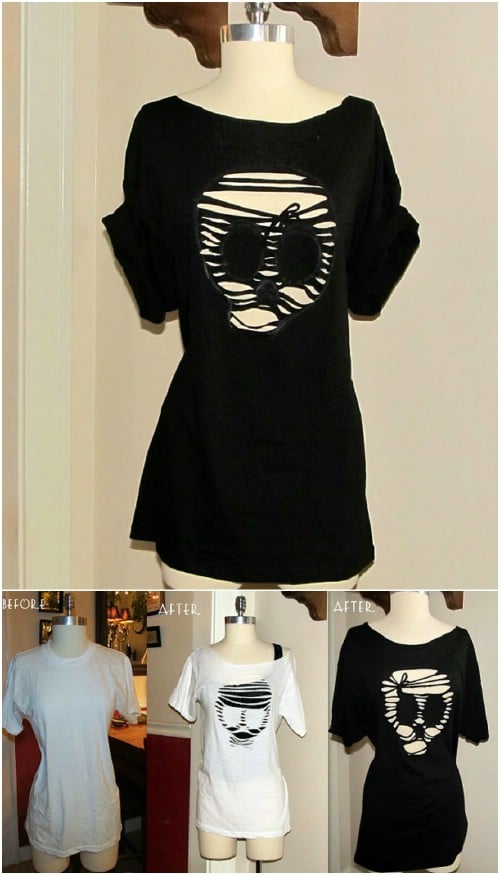 via source
DIY Racerback Workout Shirt Tutorial
via source
DIY Open Back Button Down Cover Up Shirt for Summer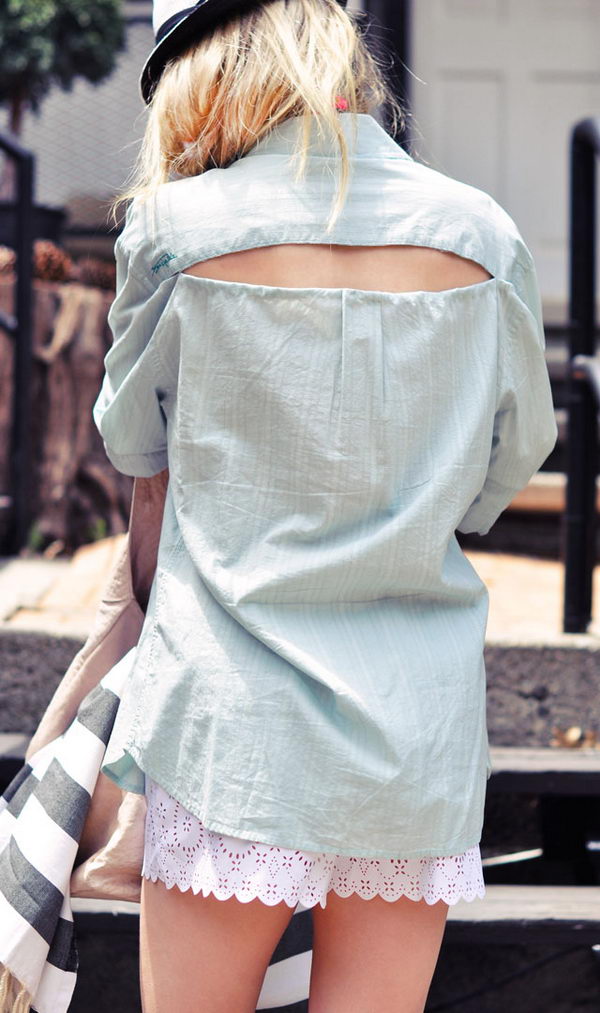 via source
Add a Line of Bows to Your T-Shirt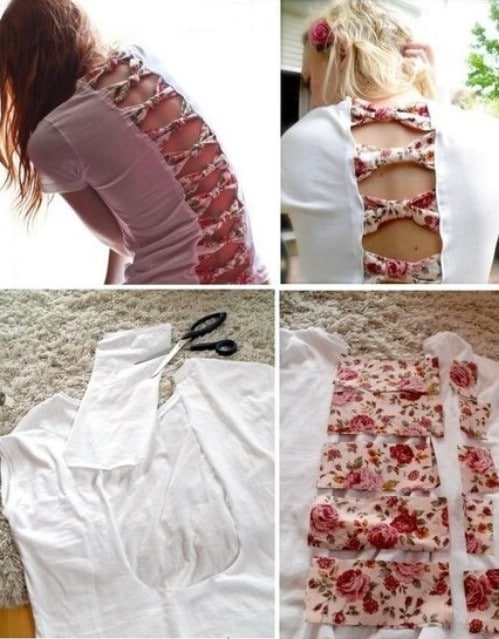 via source
DIY Summer Tank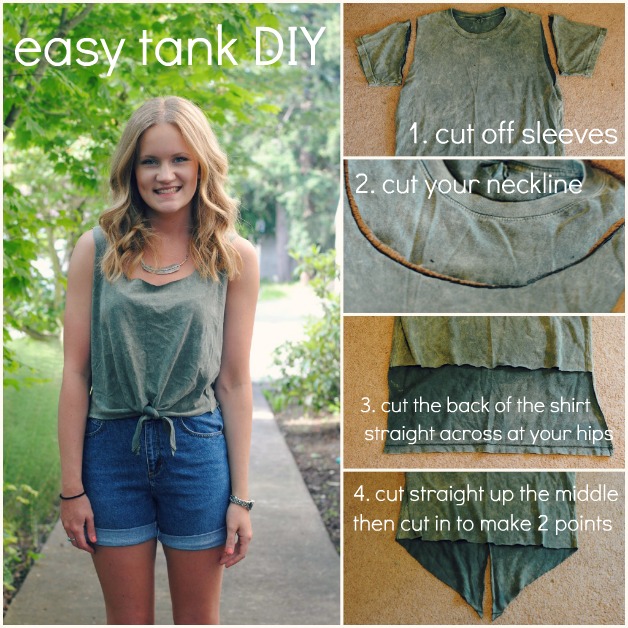 via source