DIY Bathtub Surround Storage Ideas
The bathtub takes up a lot of space in your bathroom. If you are organizing your bathroom for extra space and keep it away from the clutter, then you must not ignore the space around the bathtub. Even your bathroom are very small, there are still a few storage options that will allow you to store more items without creating a cluttered look.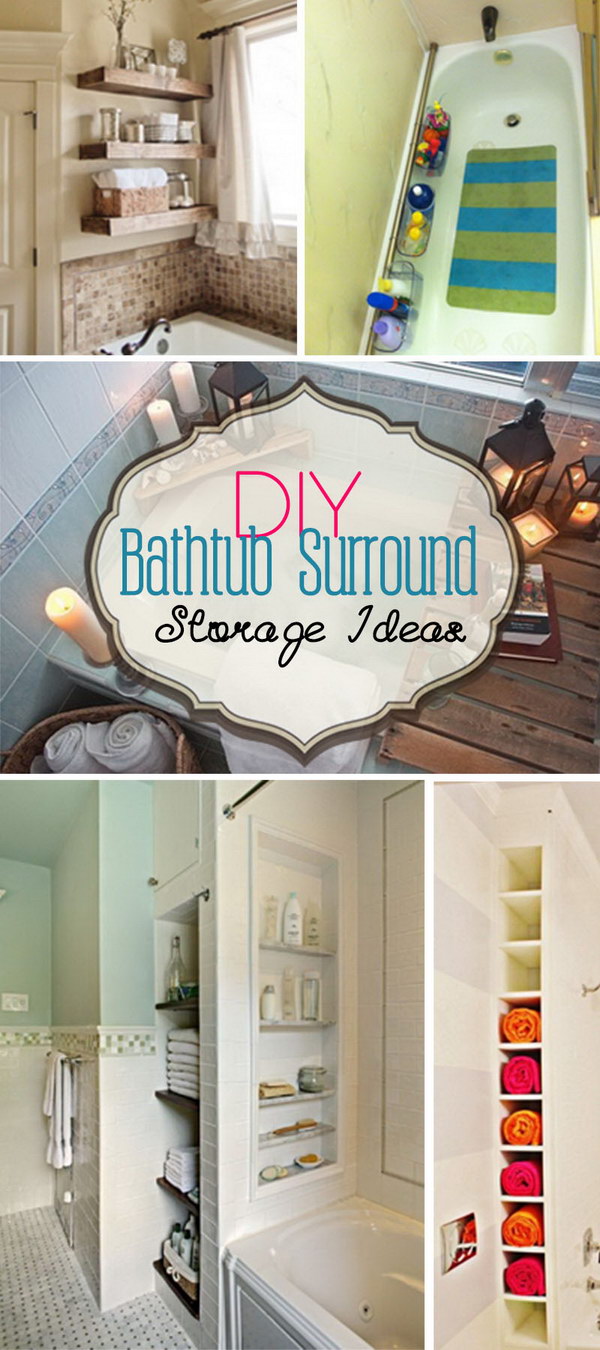 Take a look at these DIY bathtub surround storage ideas. From built in cabinet surrounding bathtub or nook by the tub to shower niche around corner or floating shelves above bathtub, each idea is inexpensive and easy to do, making your small bathroom so large.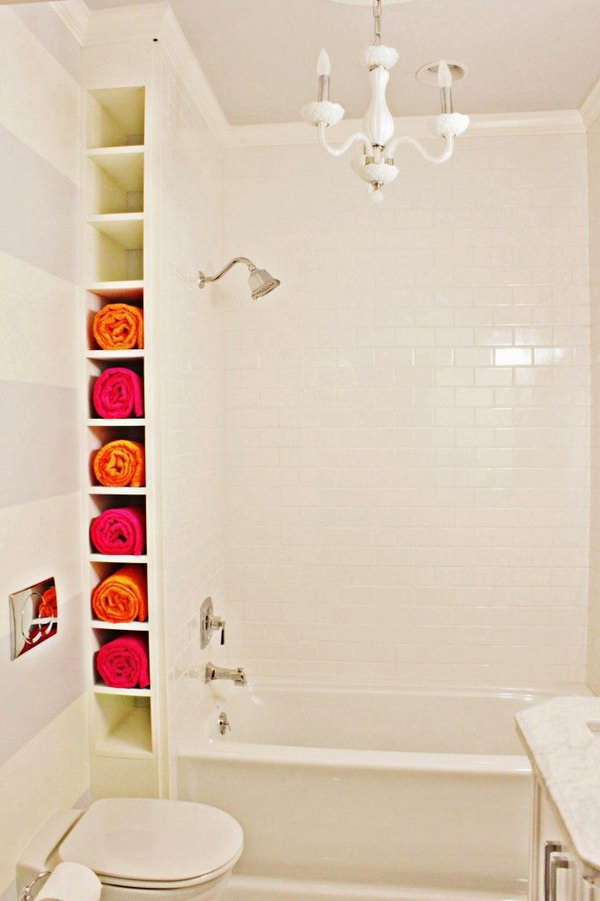 A nook by the tub. Create a ceiling-height rack between wall and tub. The space may be small but they're perfect for storing rolled towels.
source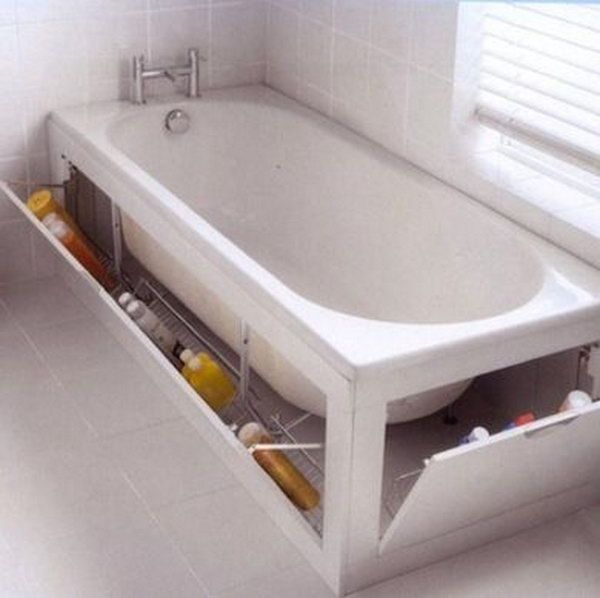 The built in cabinet surrounding this tub provides enough space for extra cleaning sponges, shampoo, and soap.
source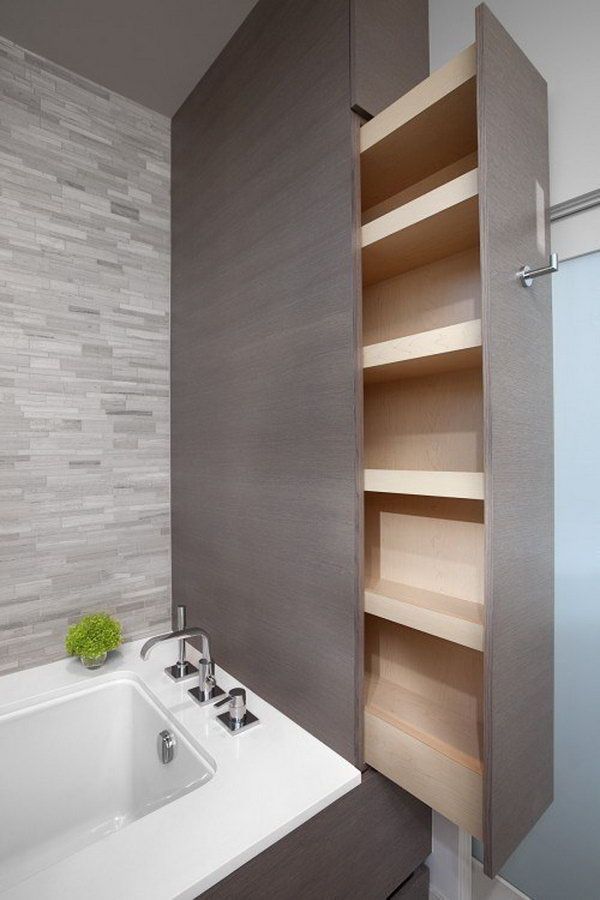 These crawl spaces and nooks between bathtub and wall can be creatively turned into organized storage.
source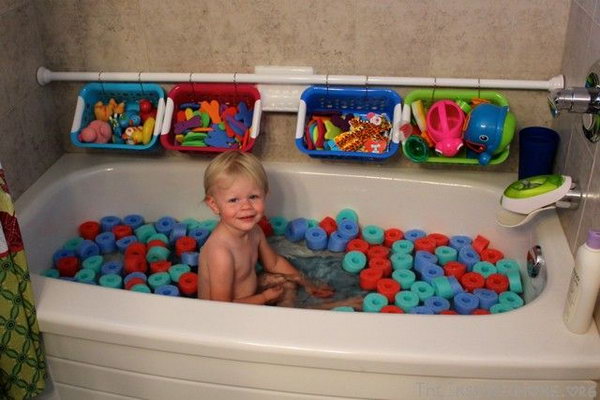 Pool Noodle Bath Fun. Let your kids have a blast in a bathtub filled with cut-up pool noodles. Creative and inexpensive idea in summer.
source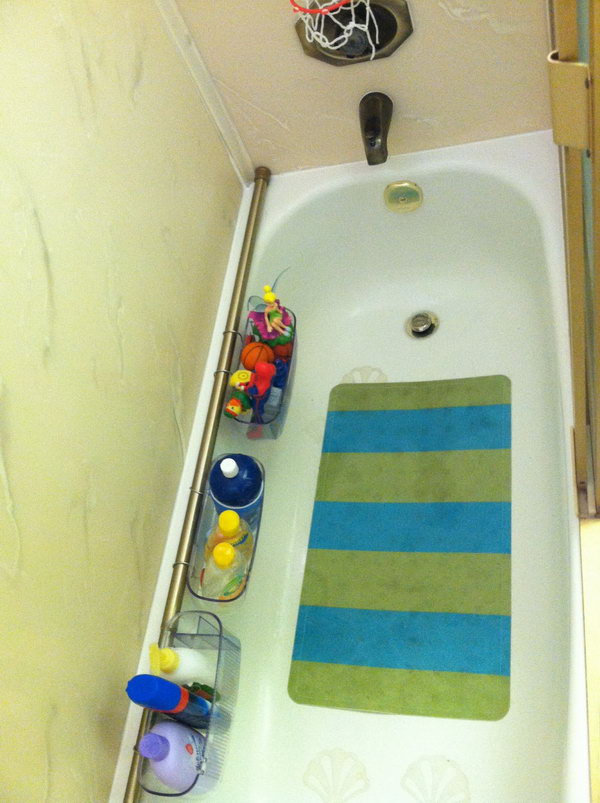 Bathtub Organizers. Place the shower curtain rod on the wall beside bathtub. Hang the baskets on this rod for storage, so the toys and shampoos and soaps aren't all over the place.
source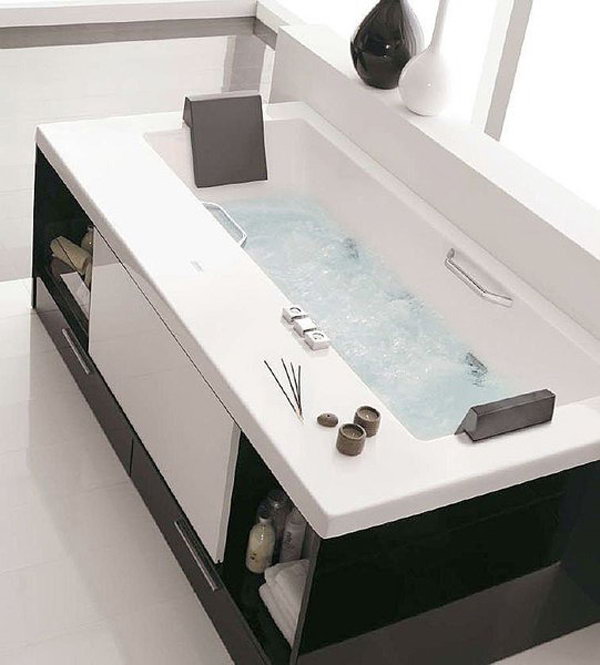 Drawers and Shelves Around the Bathtub. A clever idea which allows for much towel storage while taking virtually no extra space.
source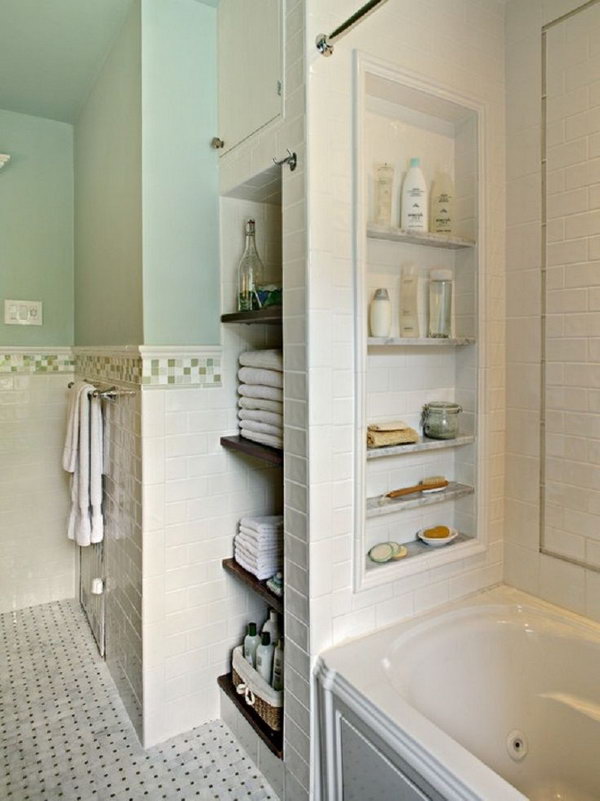 Bathtub With Storage Niches. Put in a few niches between the studs for shampoo, body wash, soaps, etc.
source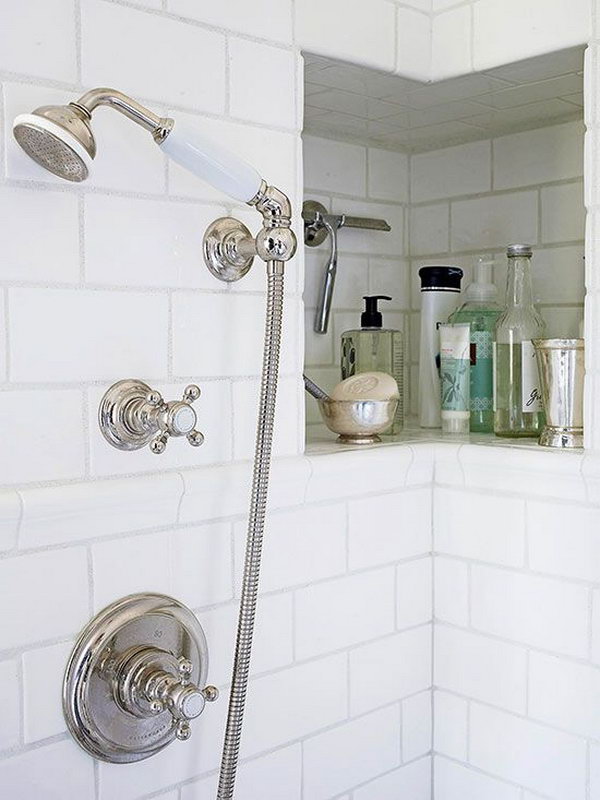 Shower Niche Around Corner. It is a clever idea which provides extra room for shampoos, soaps, a razor, and other necessities. source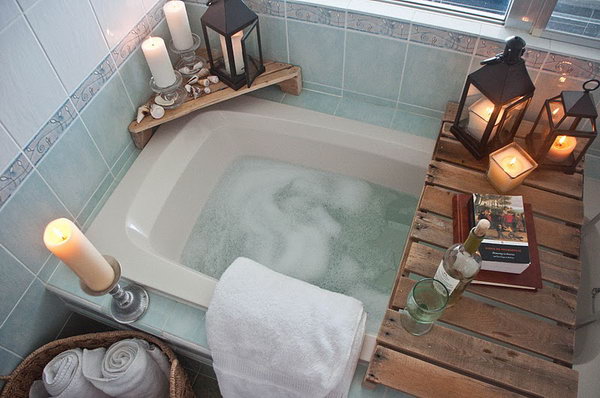 DIY Bathtub Caddy and Wood Corner. A rustic and romantic idea for candles, shells and wedding lanterns.
source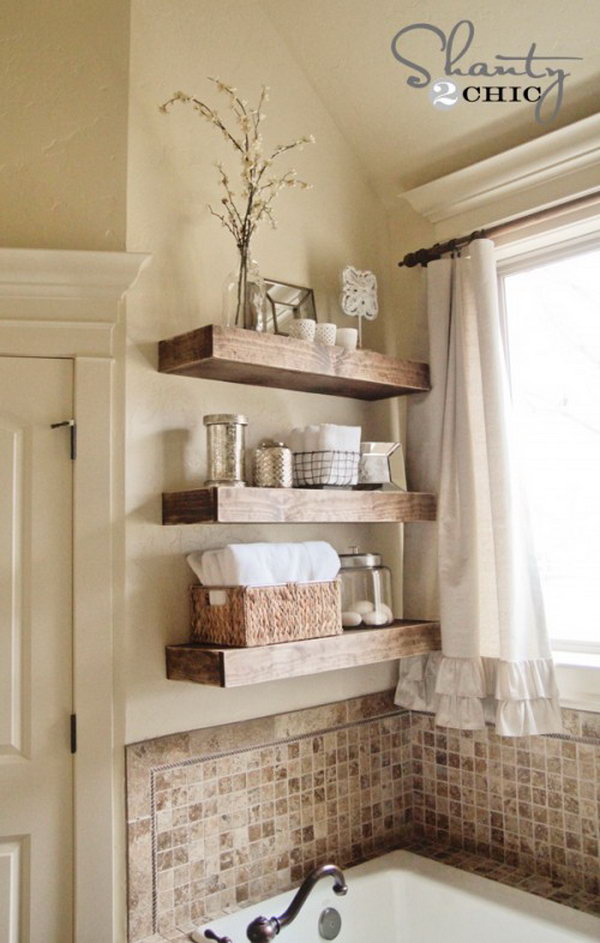 DIY Floating Shelves Above Bathtub. Organize your bath stuff with these DIY rustic floating shelves. They are chic, sleek, and much easier to DIY than they look.
source