Clever Kitchen Storage Ideas
Kitchens are the rooms of houses which housewives waste their life, while organizing your kitchen properly can save your time, streamline your activities and keep your kitchen looking neat and tidy. Take a look at these clever kitchen storage ideas, which will give you efficiency, easy access and effortless organization. All you'll need is some time, a bit of ingenuity and some determination.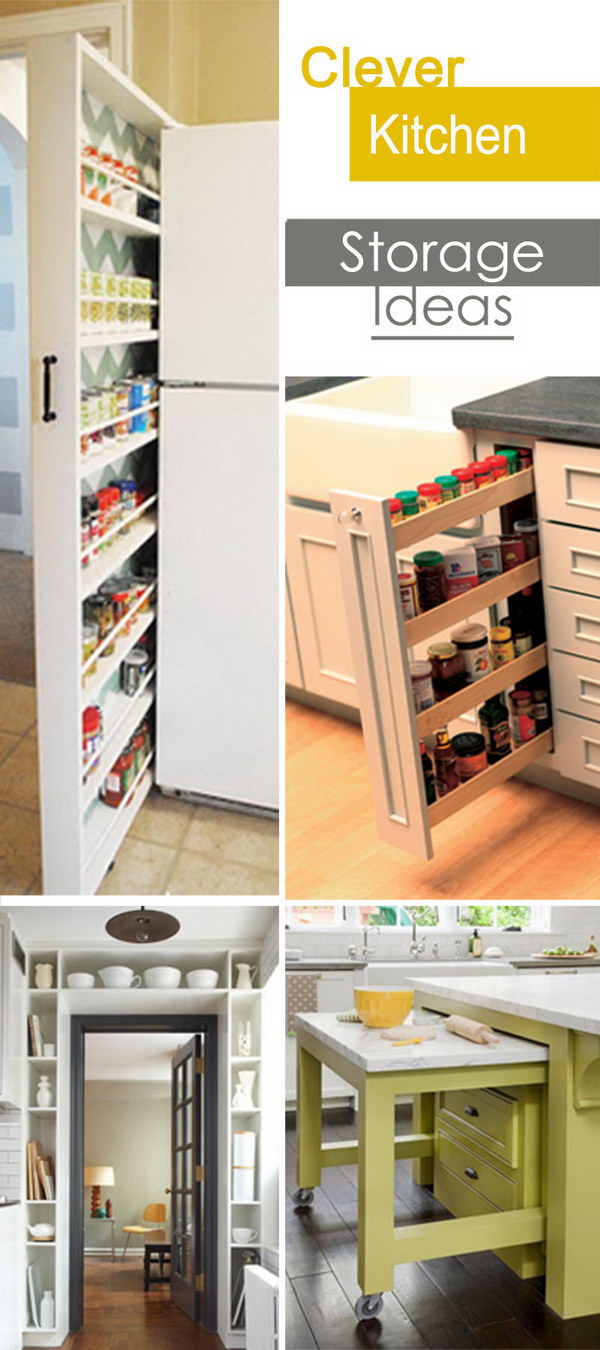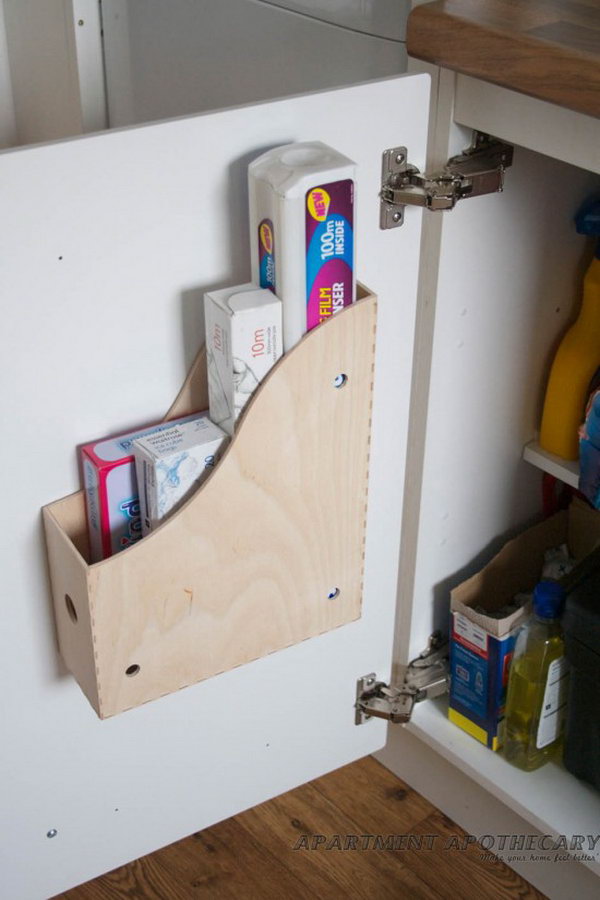 Screwing a magazine file holder to the inside of kitchen cupboards adds space to store more bulky items like chopping boards, cleaning products etc. source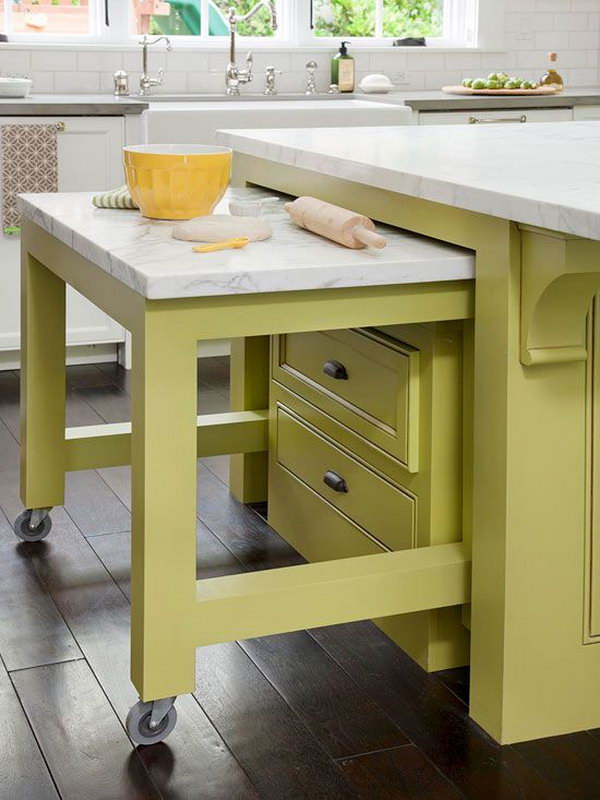 A tucked away table slides out from inside the island when it's needed.
source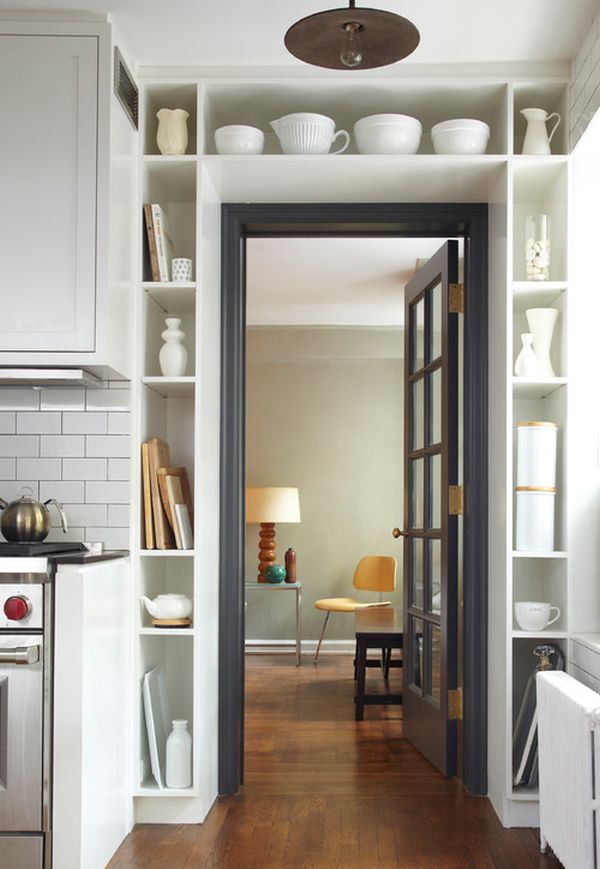 For things like jars or cups, you can create special storage compartments around the door frame.
source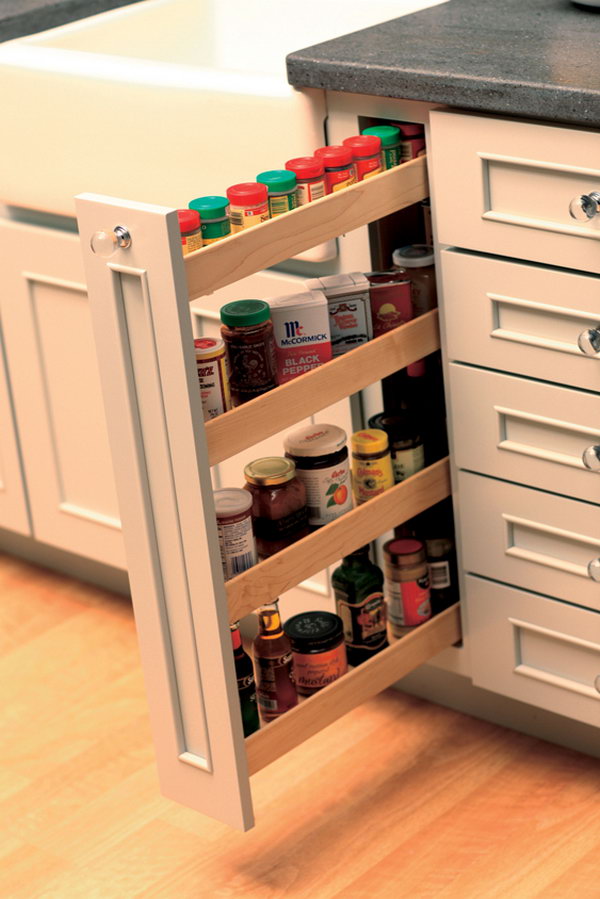 In the kitchen, vertical racks are perfect for storing and organizing spices and other things. They take little space and they easily fit in the kitchen island or wall cabinets.
source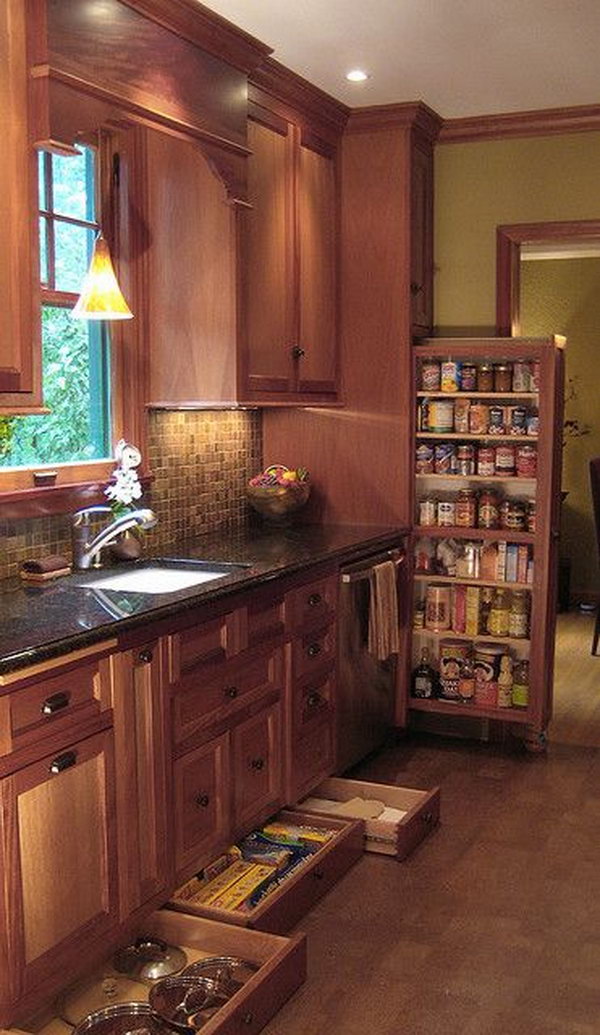 Narrow drawers underneath the cabinetry provide storage for narrow items such as cooking and pizza trays.
source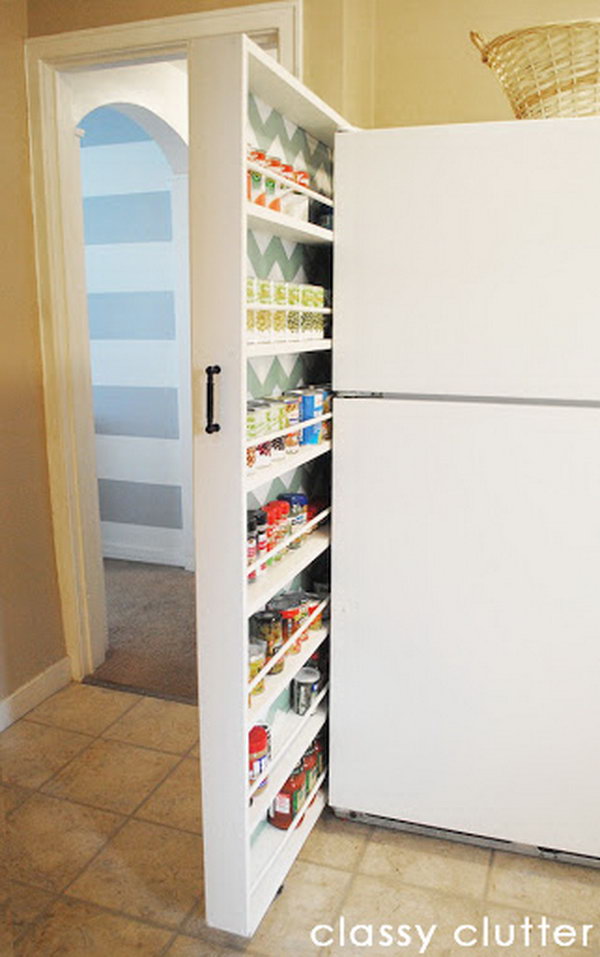 A diy rolling canned food organizer made by Classy Clutter. It uses the small space between the wall and refrigerator.
source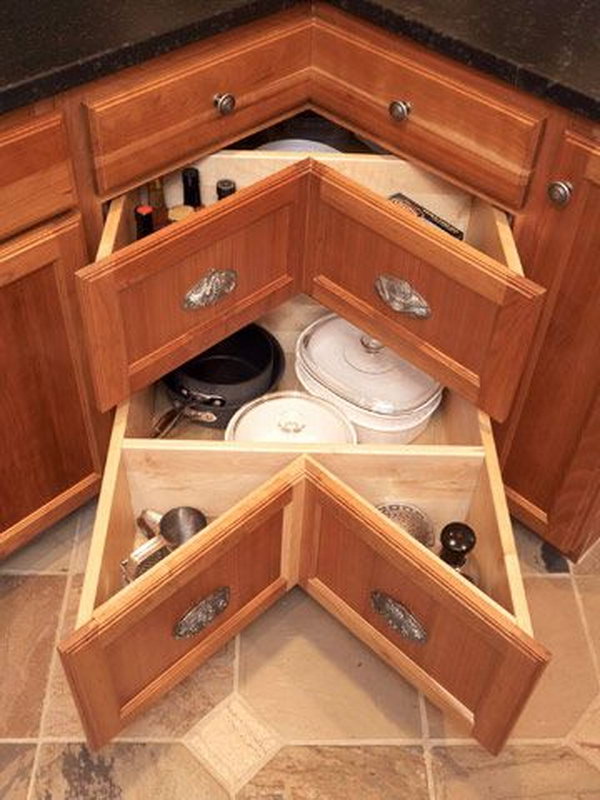 Instead of having the long dark cave of a cabinet, the corner sliding drawers make better use of your counter corners.
source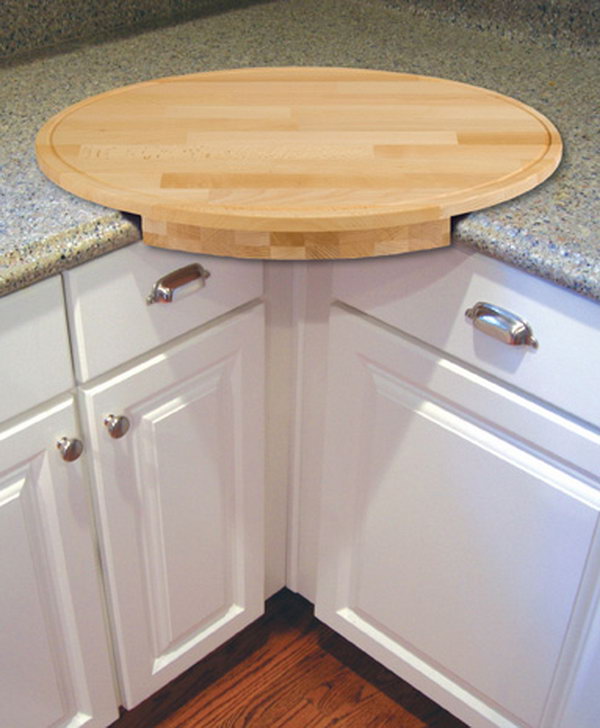 This Oval cutting board extends your countertop a little extra, and a little extra storage means a lot in a small kitchen. source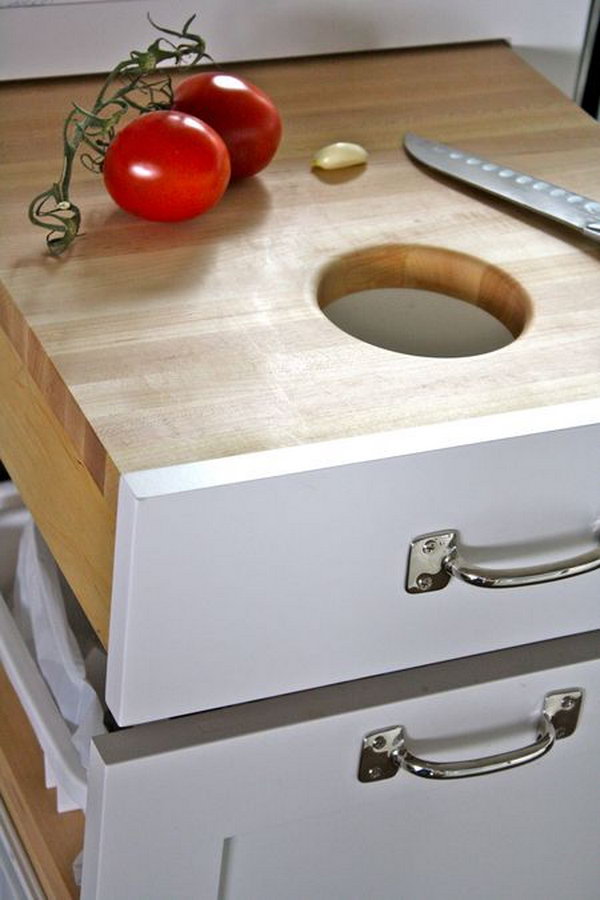 Put the cutting board in a drawer just over the trash can, so you can just scrape the unwanted scraps right in.
source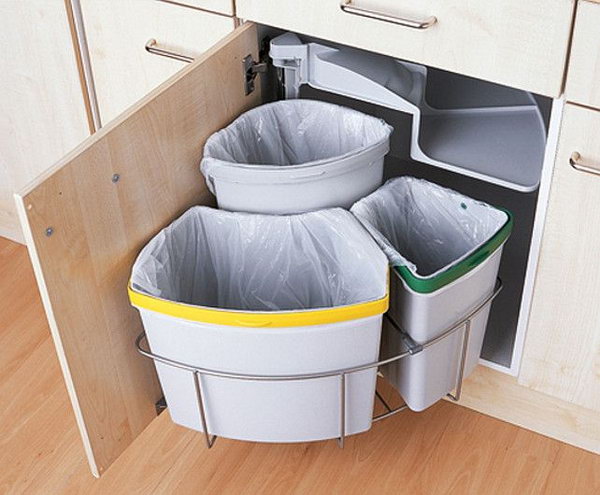 Floor space is always at a premium in a small kitchen, so integrate your bin if you can. Choose a split bin, such as this Three-Section Swing Eco Bin from Magnet Trade and it'll make recycling or composting a doddle too.
source

Pull-out counter top for kitchen storage,
source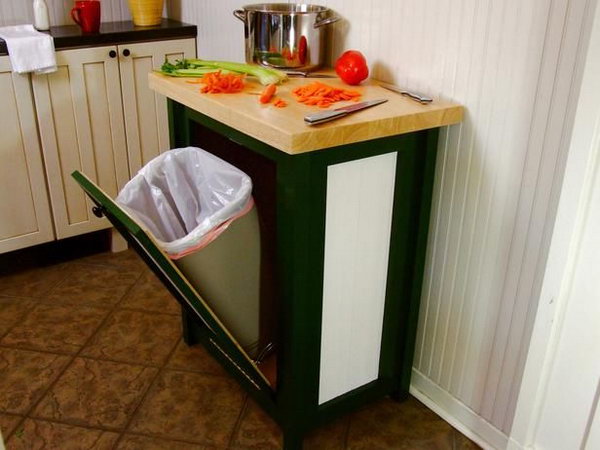 Hide your trash can in style with this tilt-open-door cabinet, and add a countertop for additional space in a little nook.
source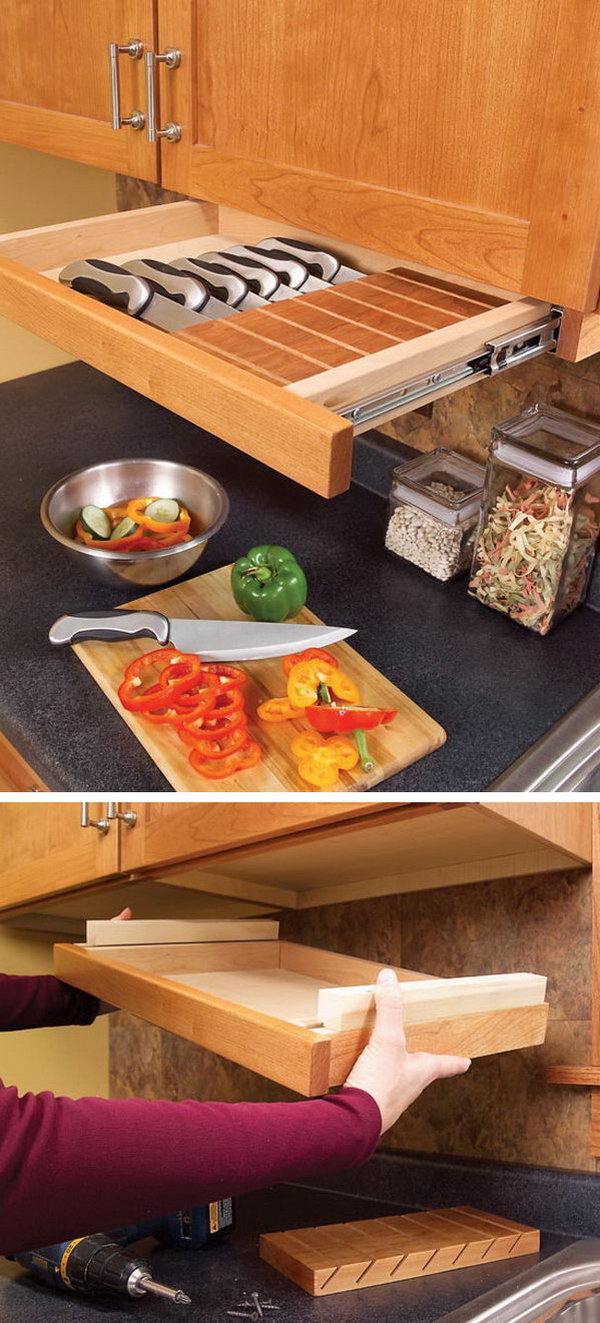 This pull out drawer under kitchen cabinet is perfect for storing knives. source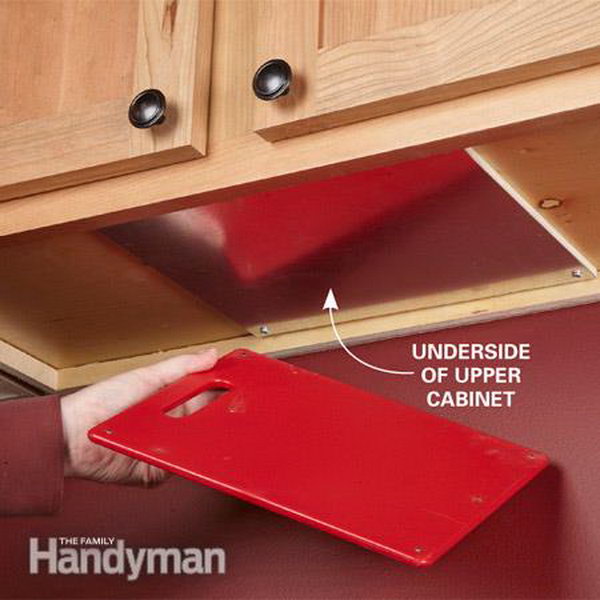 Magnetize your cutting boards and hide them under your cabinets
source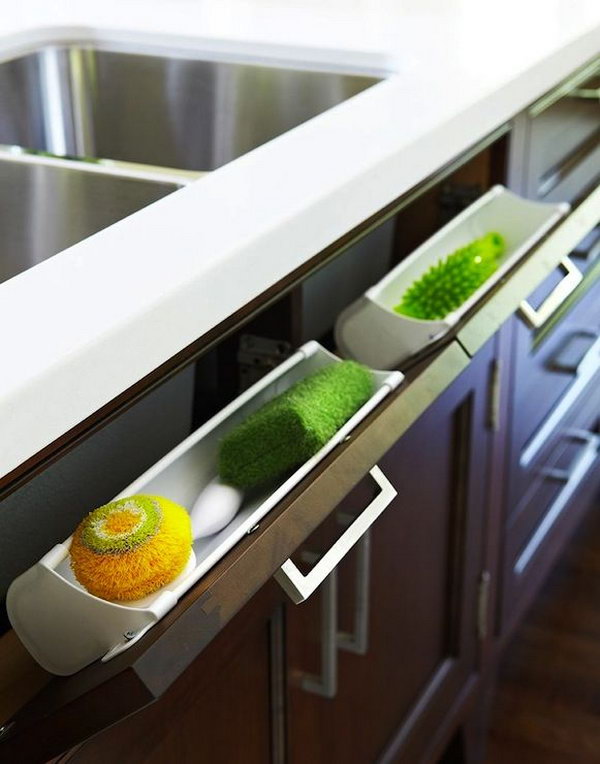 Use hidden pull-out panel below kitchen sink to store sponges and accessories.
source