Creative DIY Ideas with Old Suitcase
Old suitcases don't have to go to the landfill when they're no longer useful as luggage. Instead, you can upcycle them into something new and stylish for your home if you have creative eyes. Check out these creative recycled & upcycled suitcase and luggage ideas. Choose one from this list, customize it with your own ideas and re-purpose your vintage suitcases for all sorts of functional uses.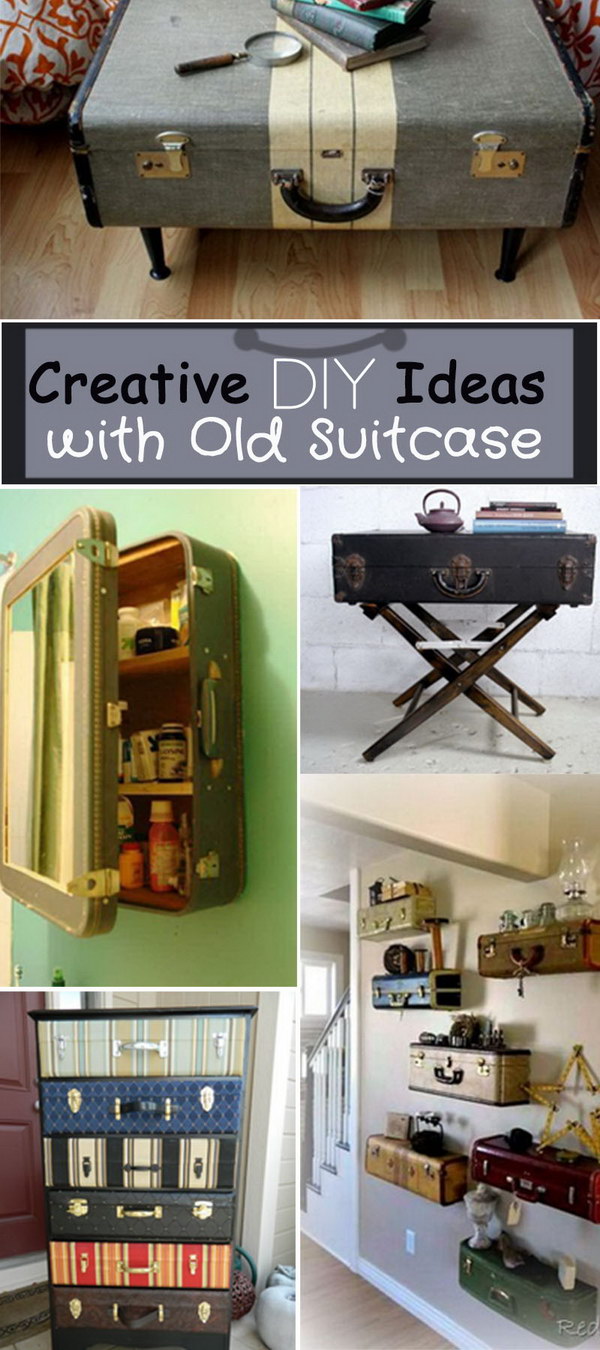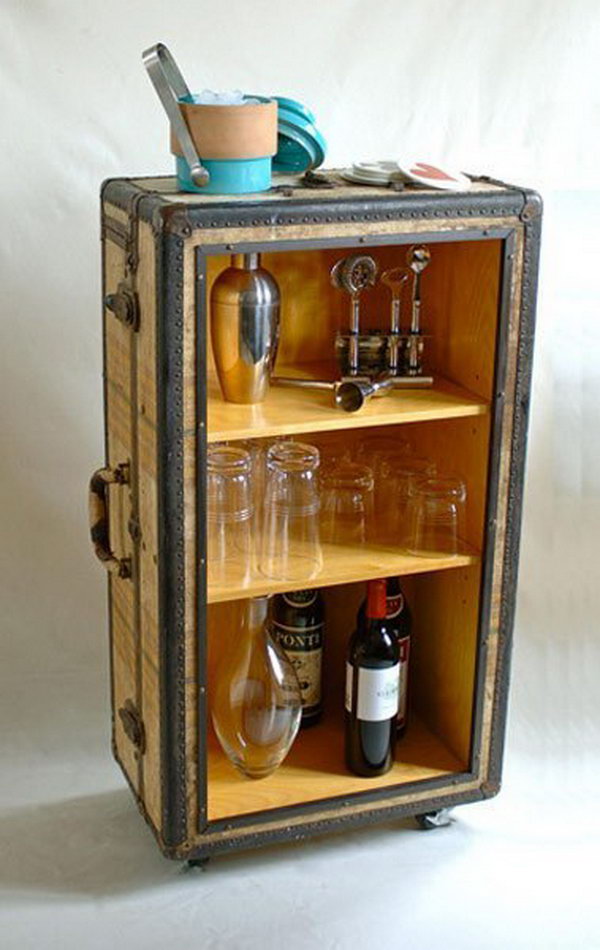 This DIY rolling bar from old trunk is not only functional, but aesthetically pleasing. source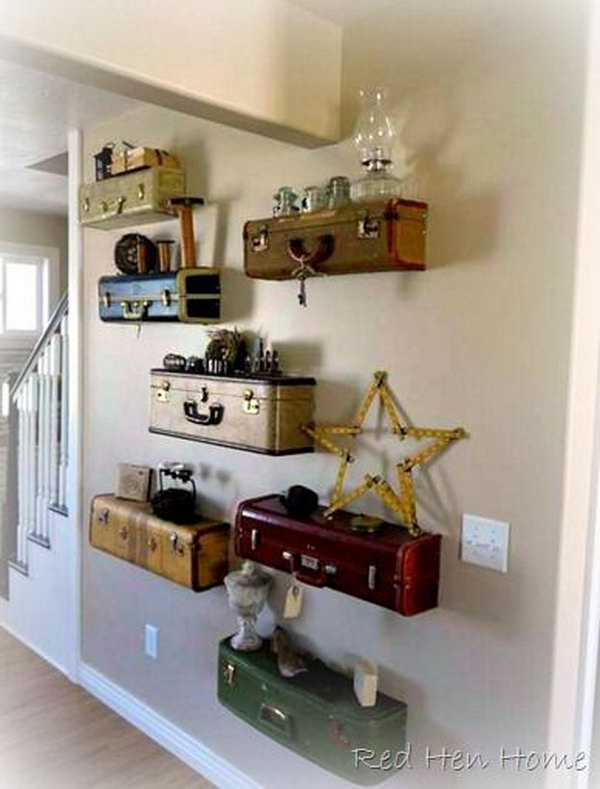 It would look fantastic with these vintage suitcase shelves.
source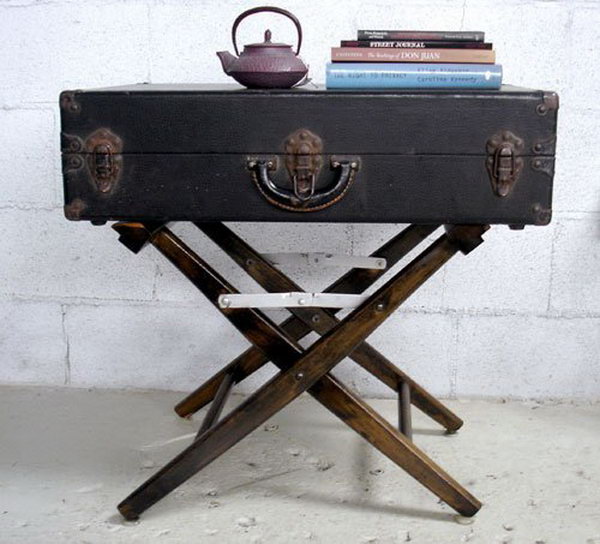 DIY side table made from a damaged canvas folding chair and a vintage suitcase.
source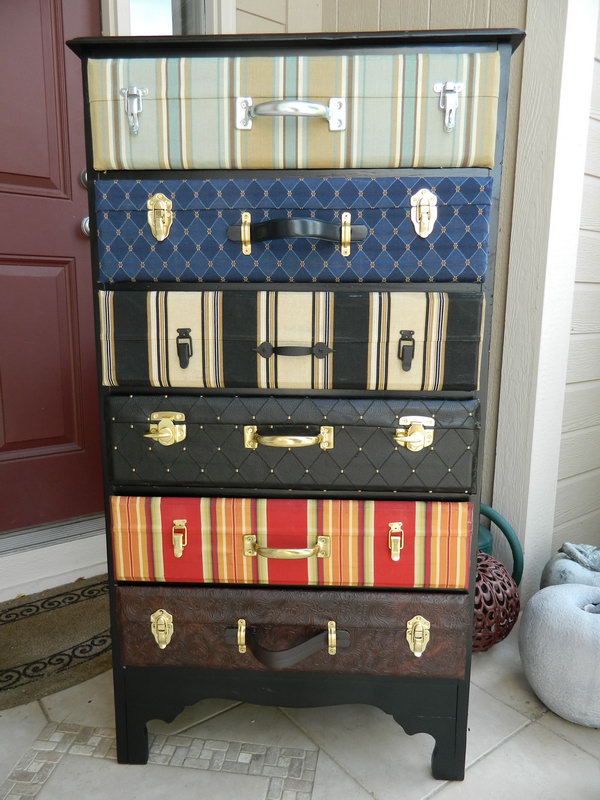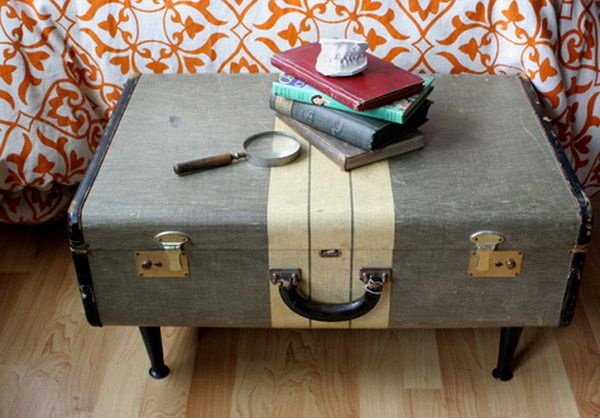 Vintage Suitcase Storage Bench,
source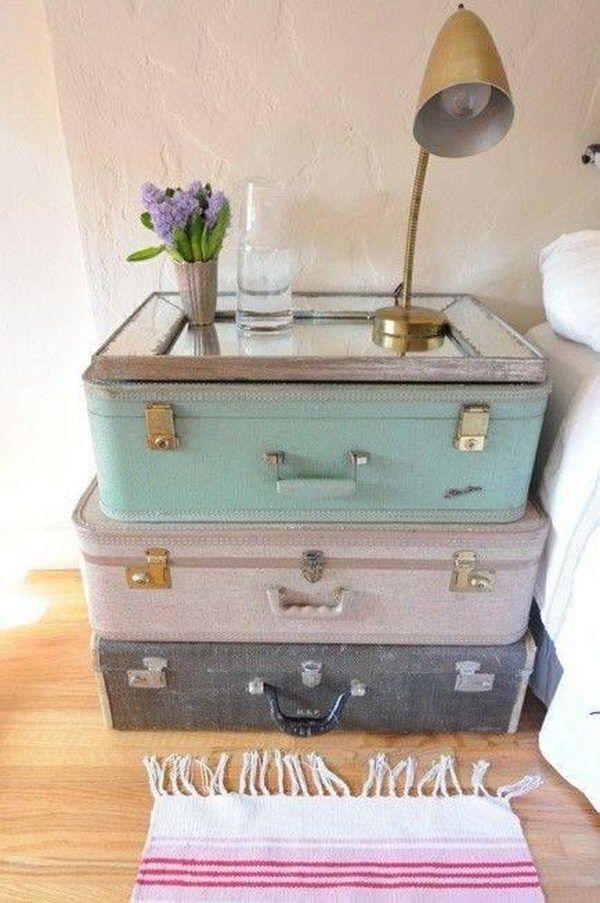 Stacked on top of one another, two or three suitcases can serve as an eye-catching, yet perfectly functional DIY nightstand.
source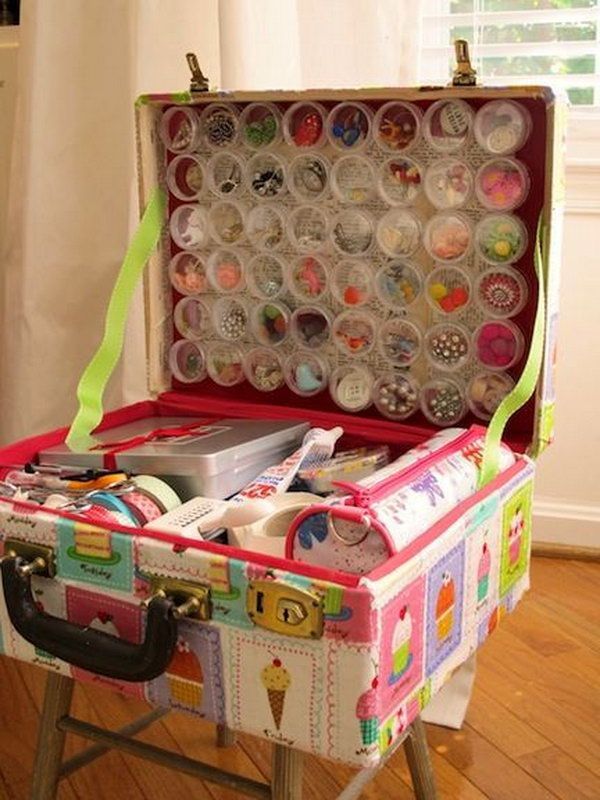 Old Suitcase Craft Supplies Holder,
source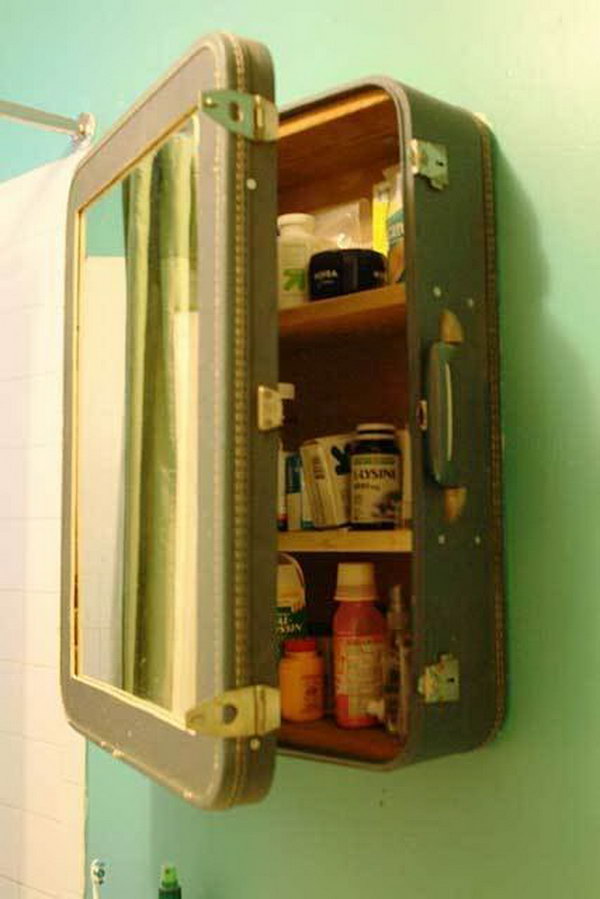 Upcycling an old suitcase into a medicine cabinet. Blake cut the front out of the suitcase and inserted a mirror and then created shelves and reinforced the inside with salvaged wood.
source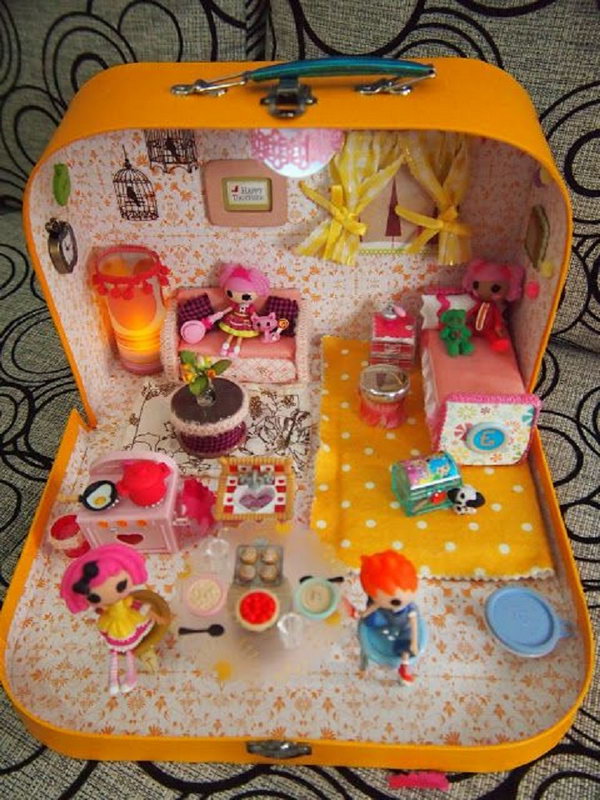 Doll House In A Suitcase,
source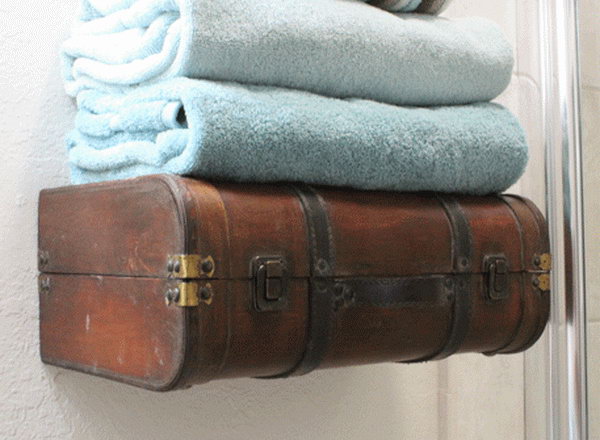 The bathroom towel shelf is lovely and the storage is brilliant.
source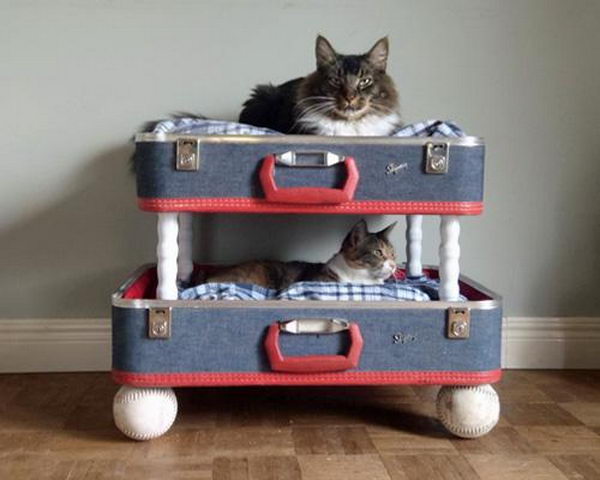 Pet Bed Made From Old Suitcase,
source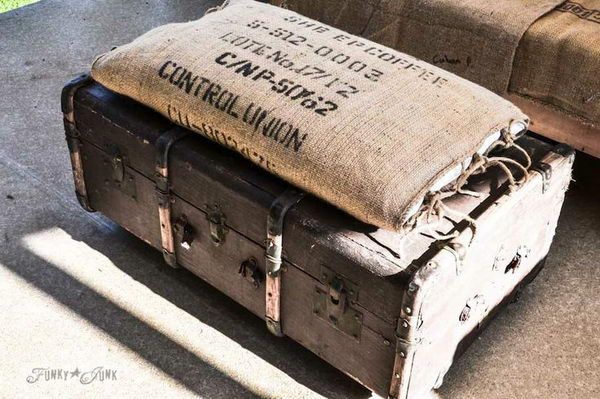 Old Trunk And Bean Sack Ottoman
source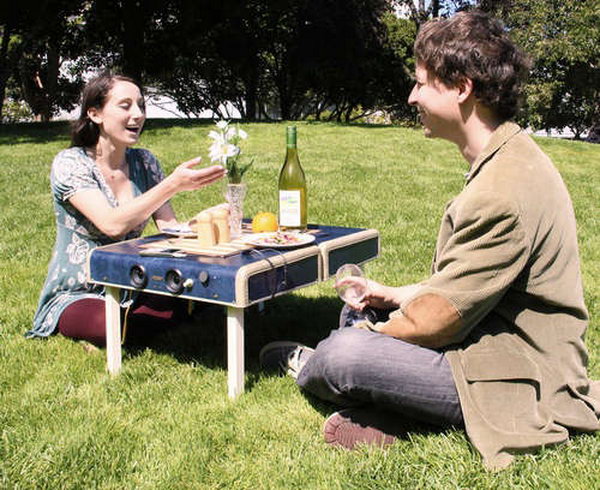 Suitcase repurposed into portable picnic table, with legs that fold inside.
source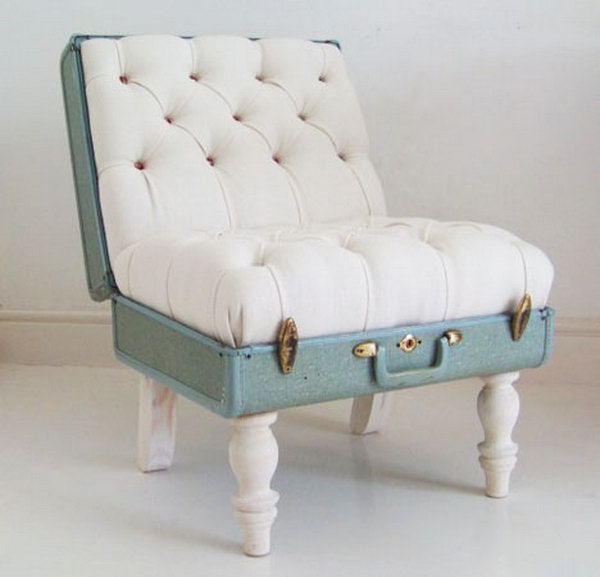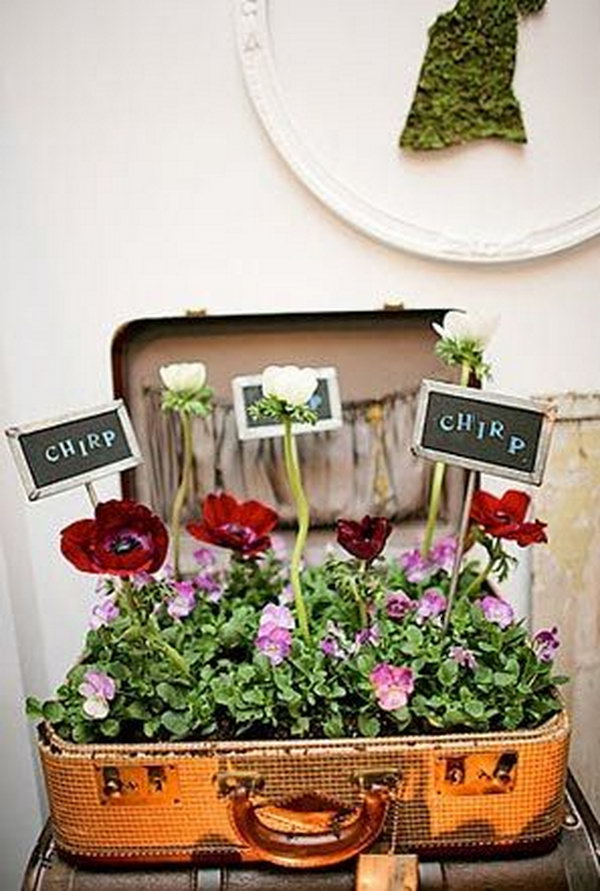 Vintage Suitcase Planter,
source