Cool And Easy Step By Step Nail Art Designs
Nail art is everywhere right now, from the pages of top fashion magazines to the nails of that cool girl who works at the coffee shop on the corner. It may be difficult at first, but follow the step by step instructions, making nail art can be fun and easy.
We've put together some cool and easy step by step nail art designs that anyone can appreciate, whether you're a nail art newbie or a manicure master. They will properly guide you for getting ready for any informal occasions like, prom night, casuals, wedding ceremonies, annual dinner, parties or any upcoming events.

Comme Des Garcons inspired nails. This is a very simple mani and since the heart shape is not supposed to be perfect, even the most uncoordinated can do this!
source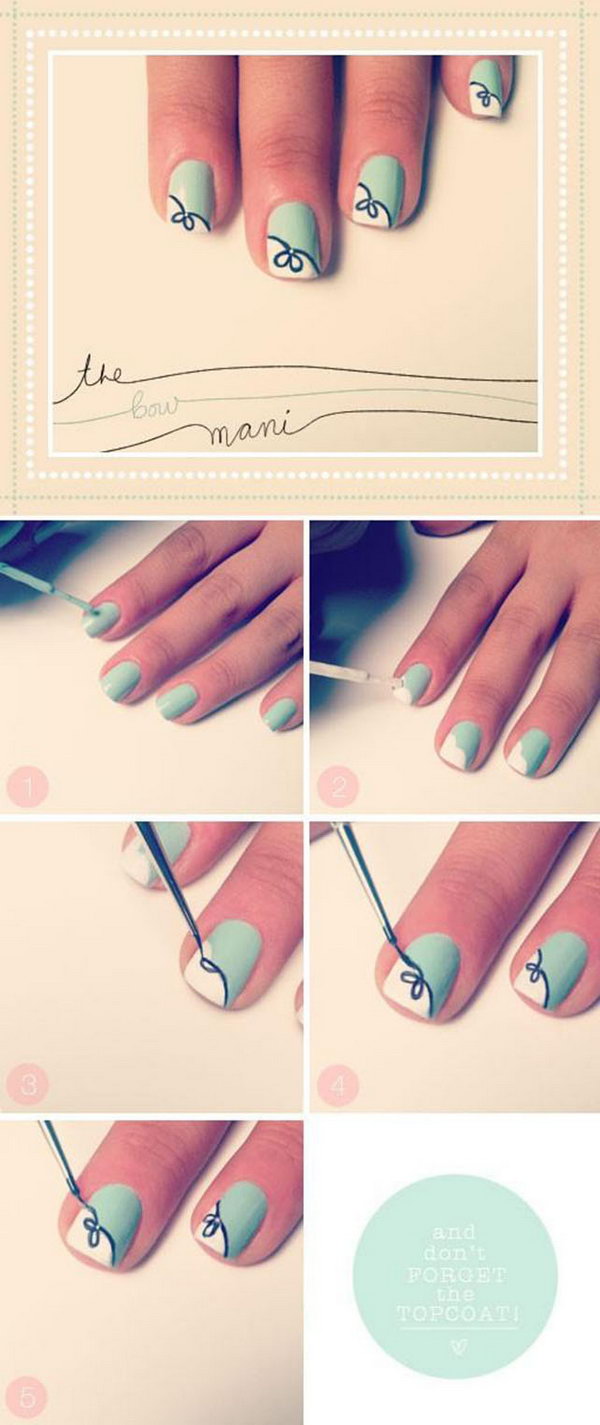 Cute and easy bow manicure.
source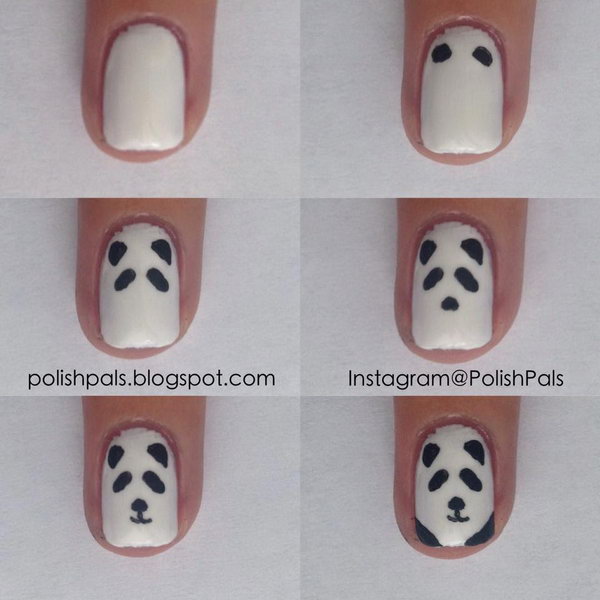 Simplistic Panda Nail Art,
source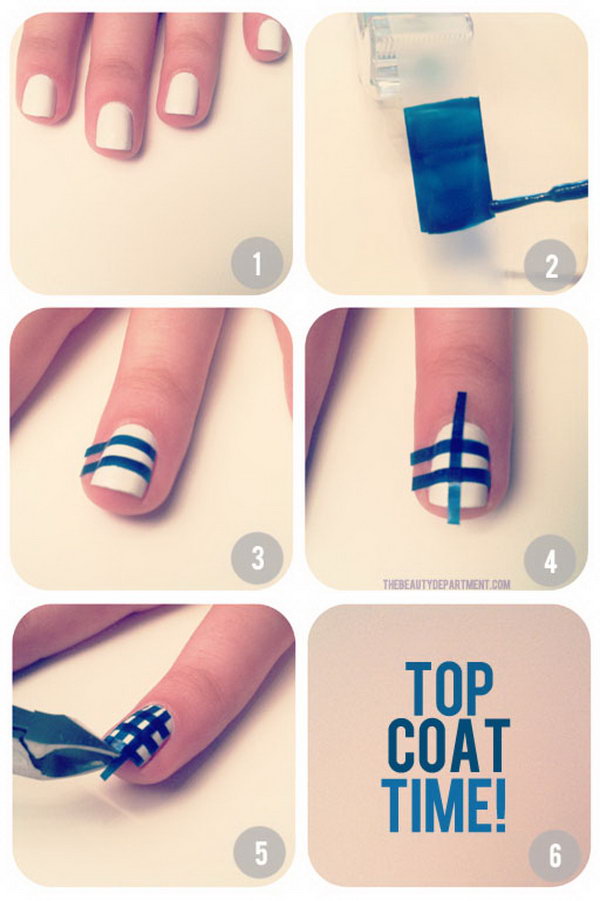 Gingham or Plaid nails. Nothing screams sweet southern style more than gingham, so let's make that into a mani, shall we?
source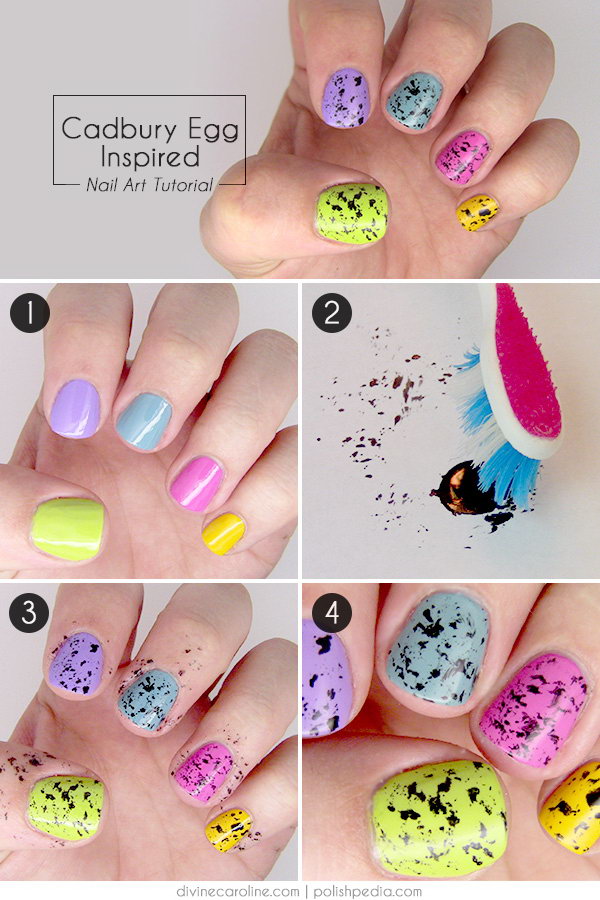 Easter nail art inspired from Cadbury Mini Eggs. It makes me hungry just looking at them!
source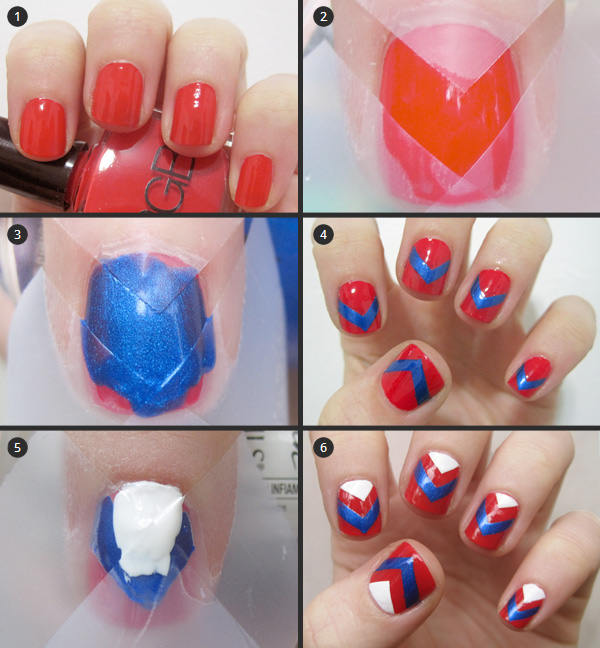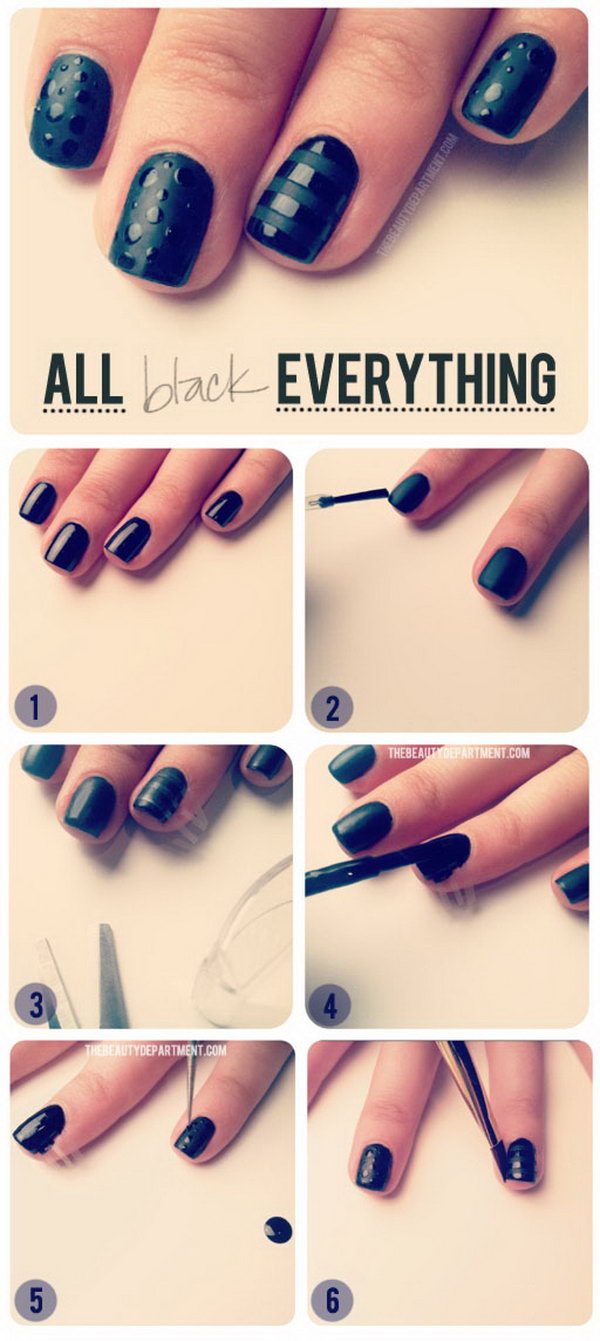 Sometimes you just want a super chic black mani. This one's for my girls who like to live on the dark side.
source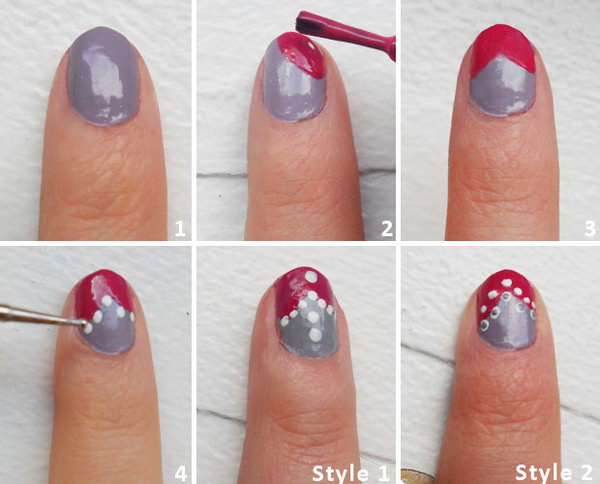 Simple Nail Art Tutorials for Beginners.
source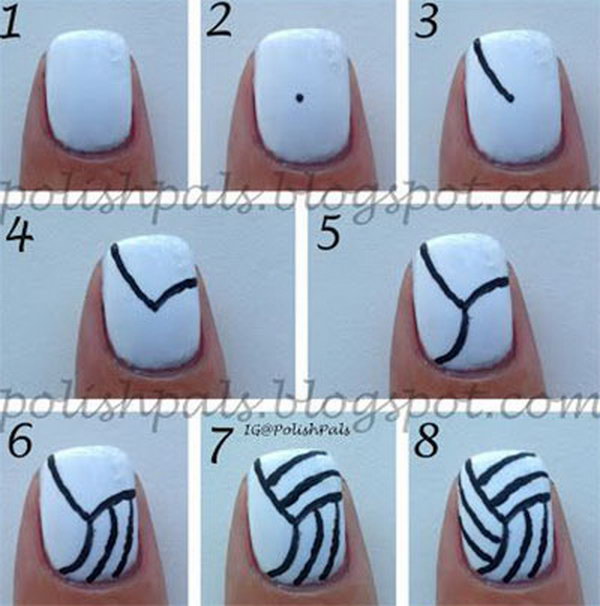 Volleyball Nail Art Tutorial. When you have a volleyball game, get together with some of your teammates and do their nails with these super easy volleyball nails! Or if you aren't a volleyball player, go support your friends' with this kind of mani.
source