30+ Cool Cursive Tattoo Fonts Ideas
Tattoo is all about text and pictures in body art. There are different styles of writing that you can use for text tattoos; however cursive font tattoos are certainly one of the most popular. This is mainly because that cursive letters has an elegant, flowing appearance.
In this page we've put together some really cool cursive font tattoo ideas for your inspiration. You can use whole words, long quotes, sayings, poems, or lyrics to feature the written script by itself. These cursive font tattoos can also be transformed into a variety of shapes (infinity, heart, flower and more).
Cursive Font Tattoo for Girl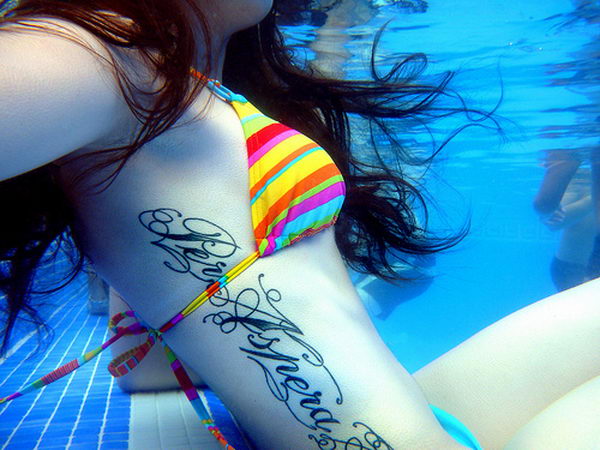 A buddhist meditation word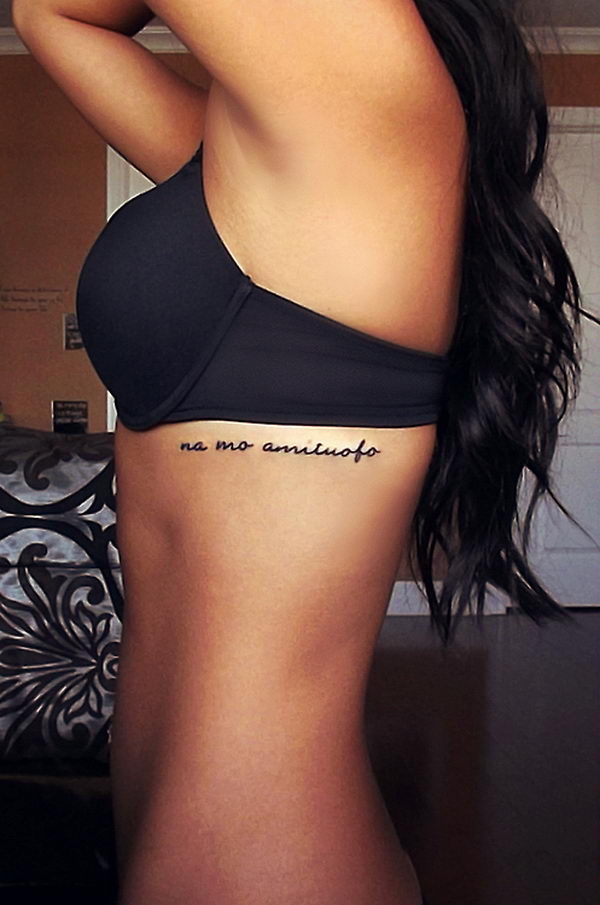 Cursive Quote Tattoo on Rib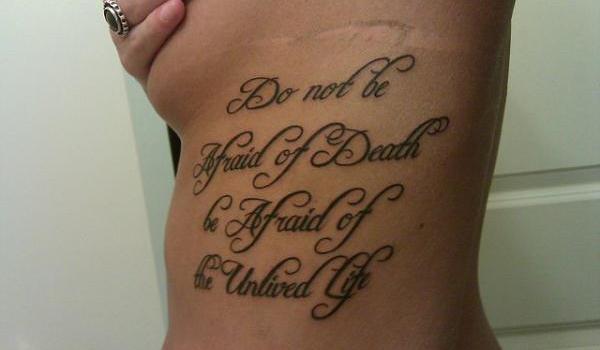 Cursive Text Tattoo on Rib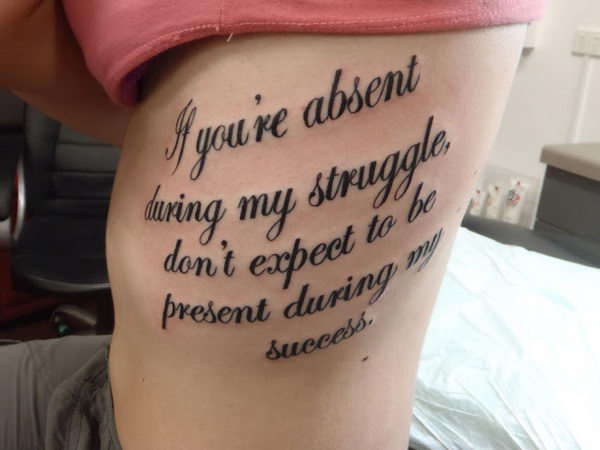 Cursive Font Tattoo on Bib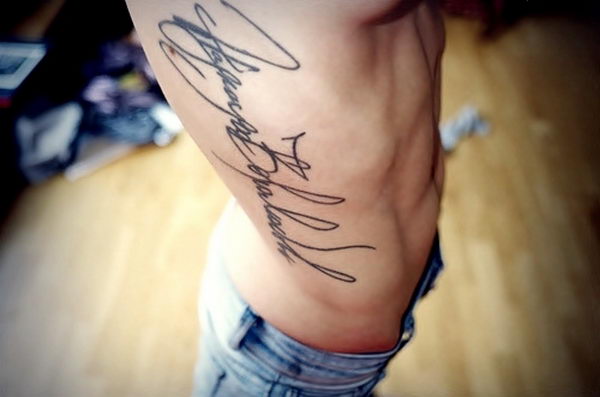 Cursive Font Rib Tattoo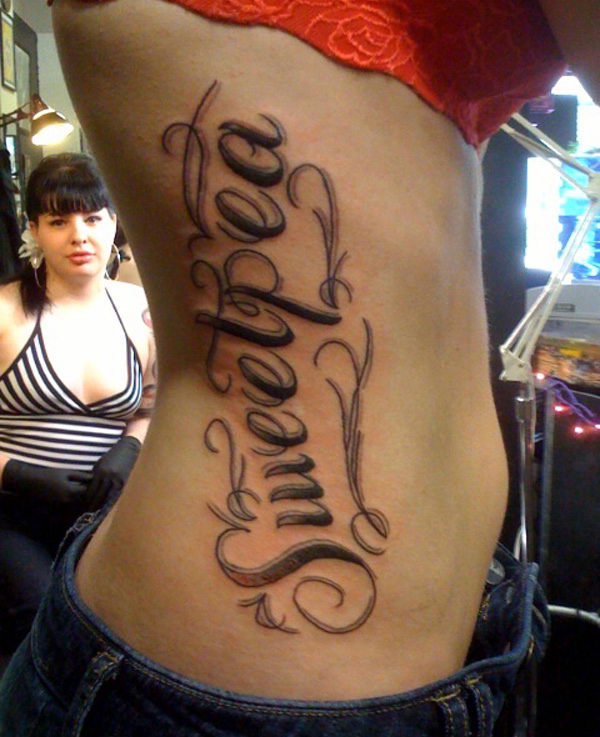 You Only Live Once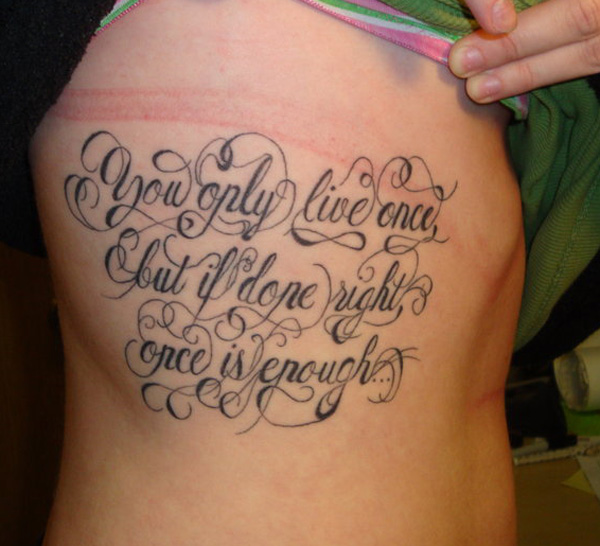 Love Yourself – Arm Tattoo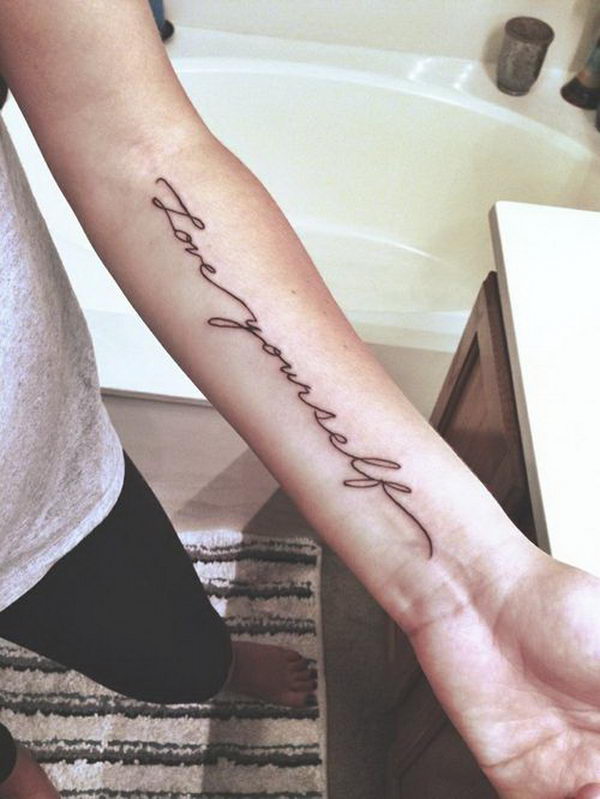 Cursive Arm Tattoo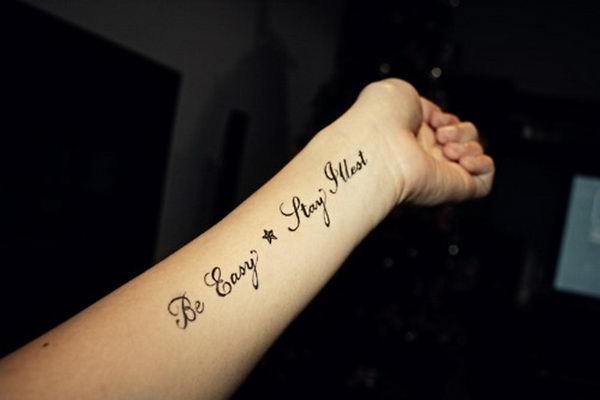 Source
Be Here Now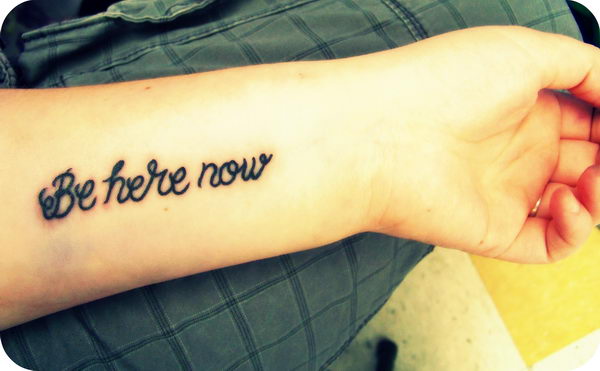 Angie Hold – Wrist Tattoo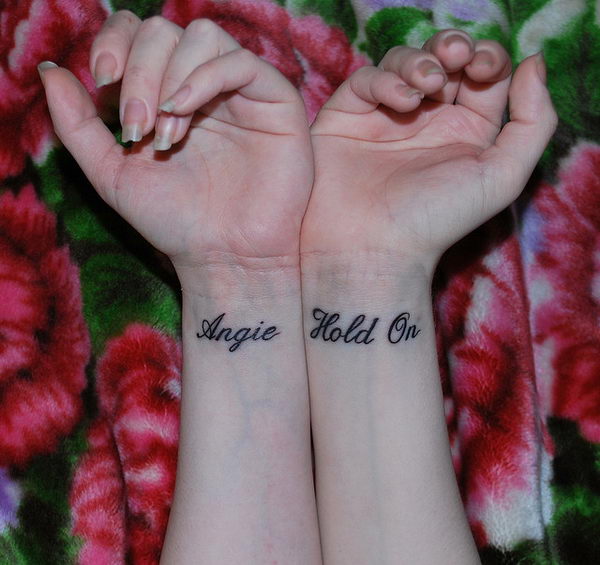 created by god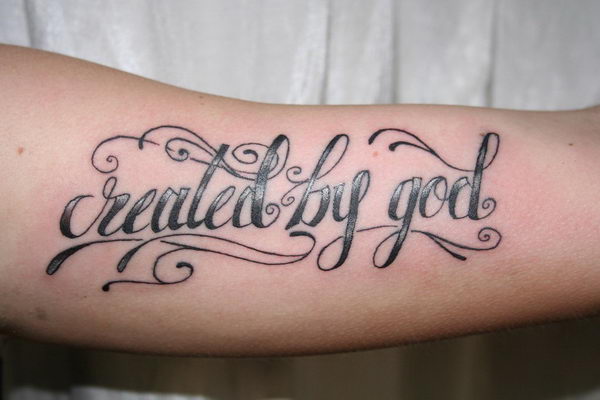 Just Keep Swimming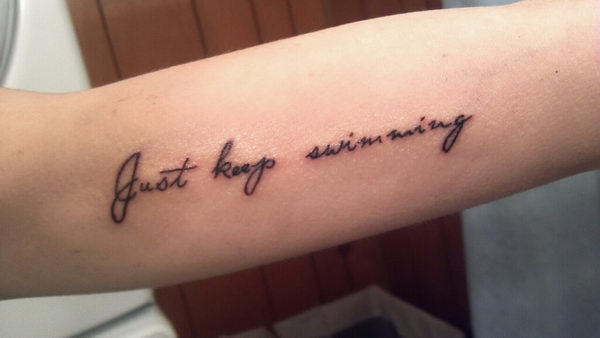 Always – Small Inner Arm Tattoo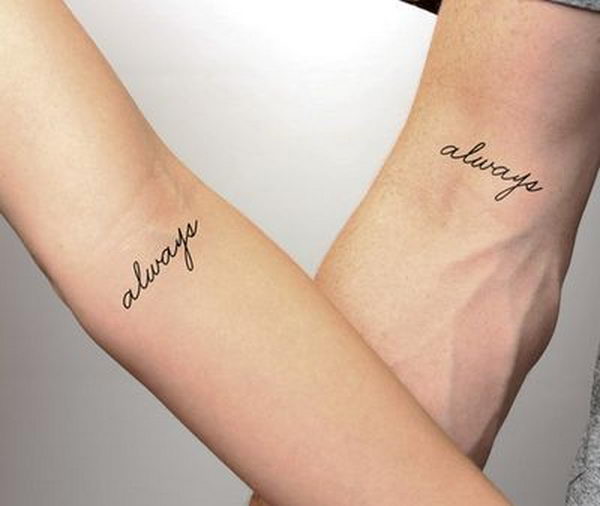 happiness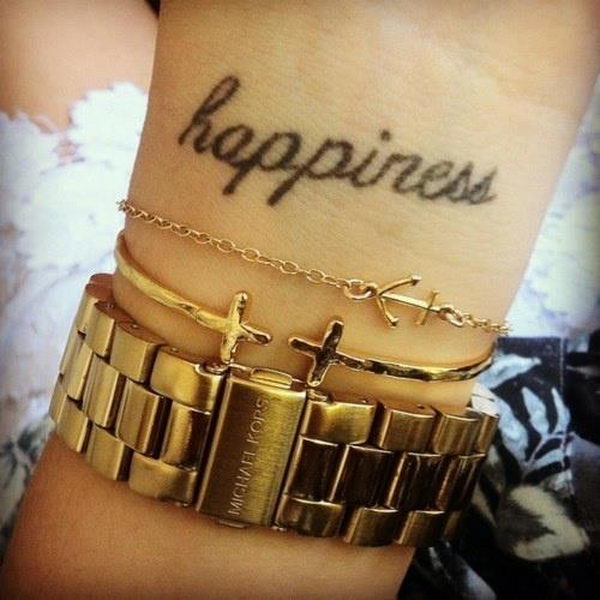 Never Shall We Part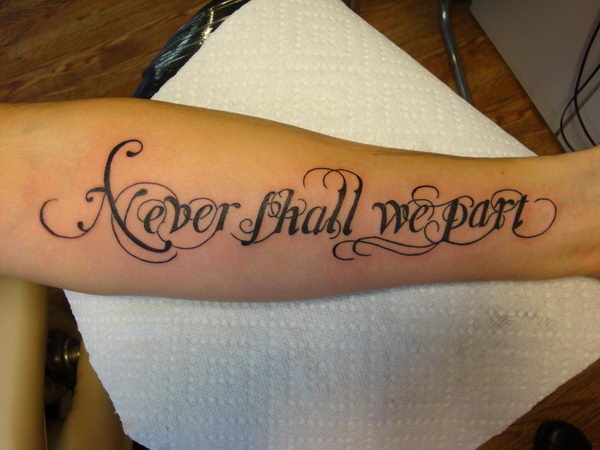 Ashley – Foot Tattoo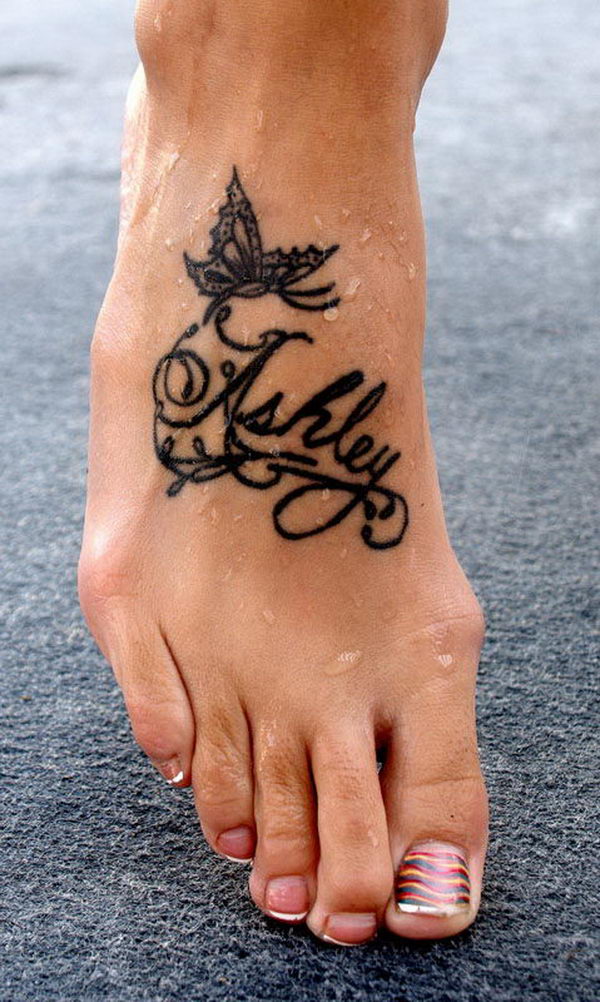 Source
Cursive Font Tattoo on Foot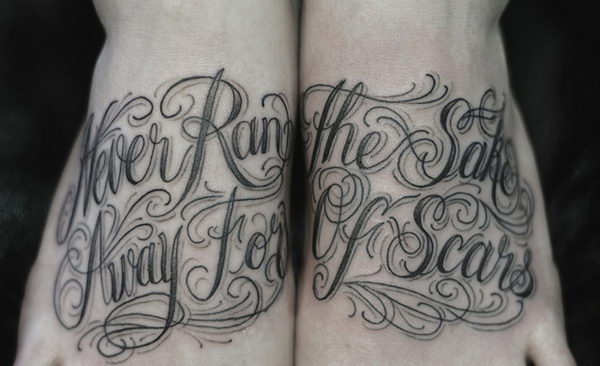 No Lies Just Love – Foot Tattoo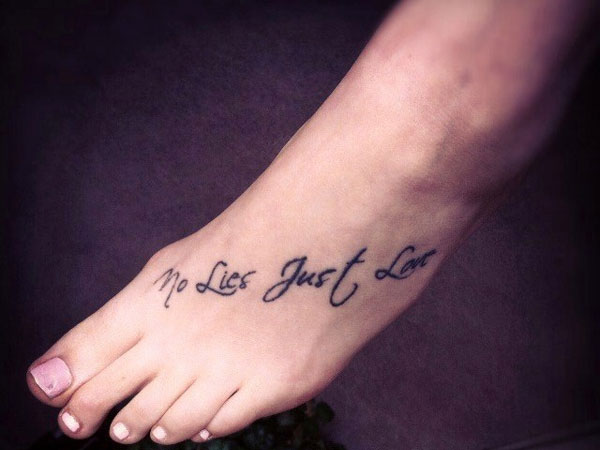 Think Strong, Live Strong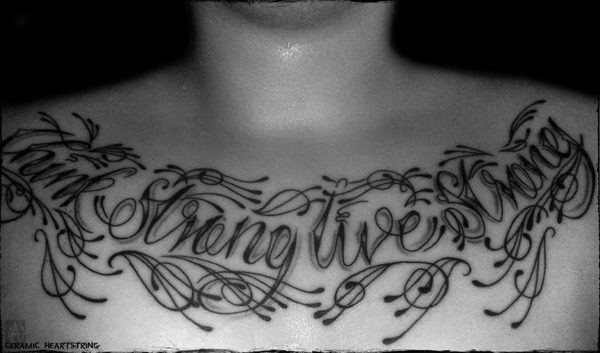 You'll Never Walk alone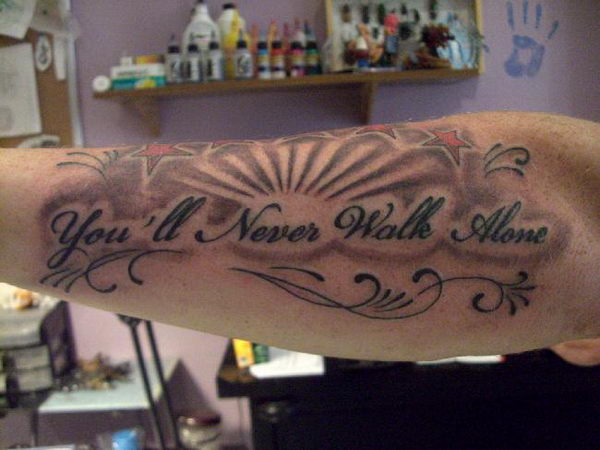 Santiago, Fairy and Buterfly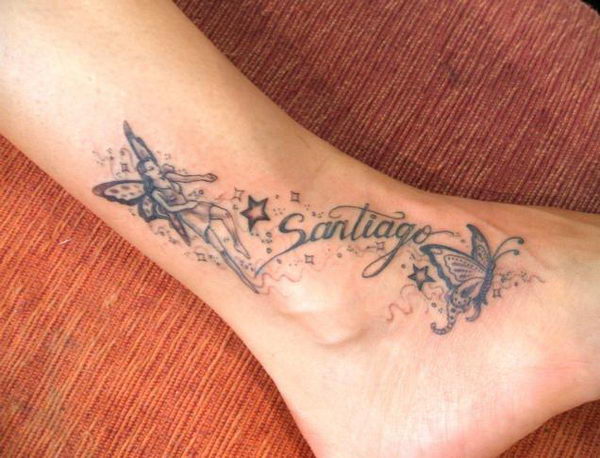 It Never Ends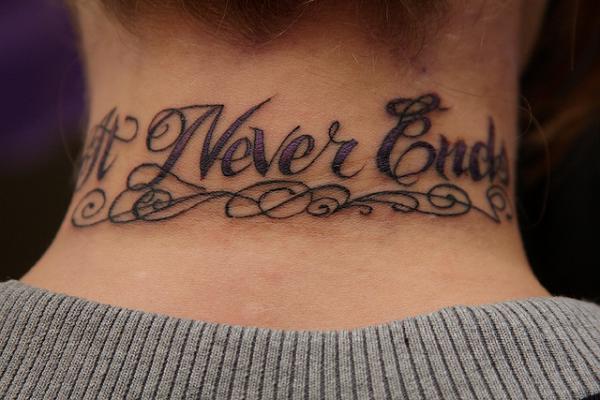 You Only Live Once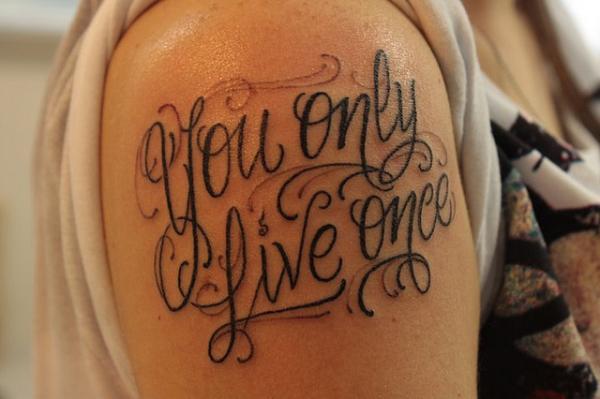 Cursive Infinity Text Tattoo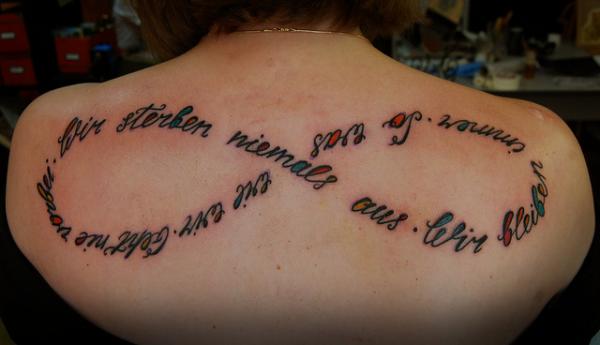 Loving Life Lettering Tattoo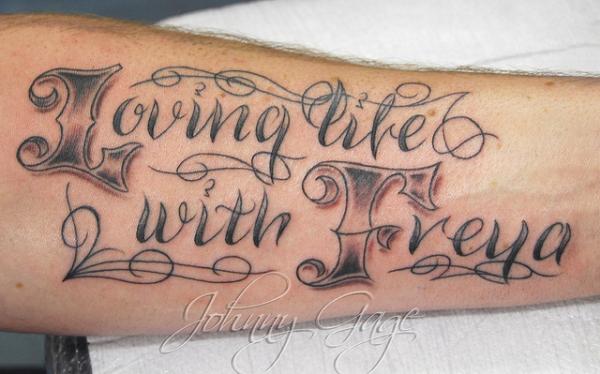 Name Tattoo – Angel Linh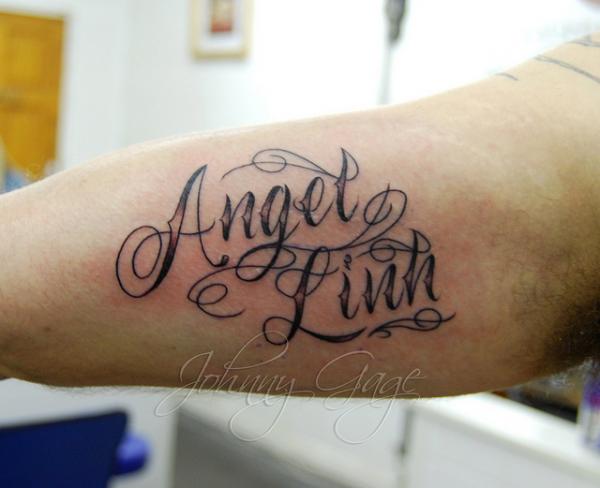 Foo Fighters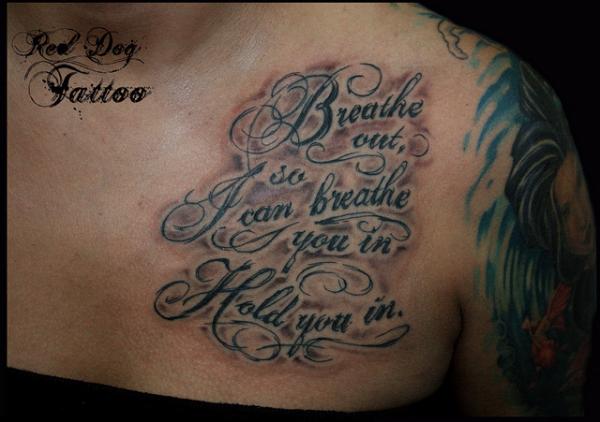 Quote Tattoo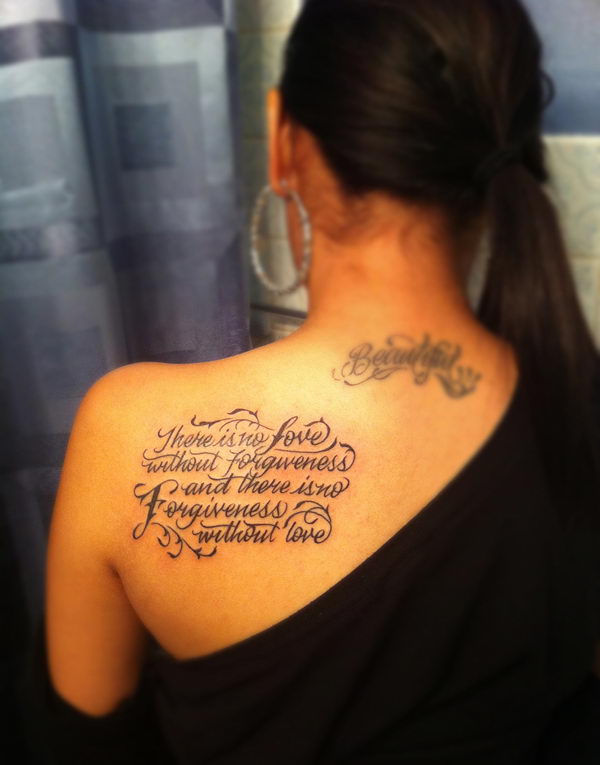 Cursive Name Tattoo on Back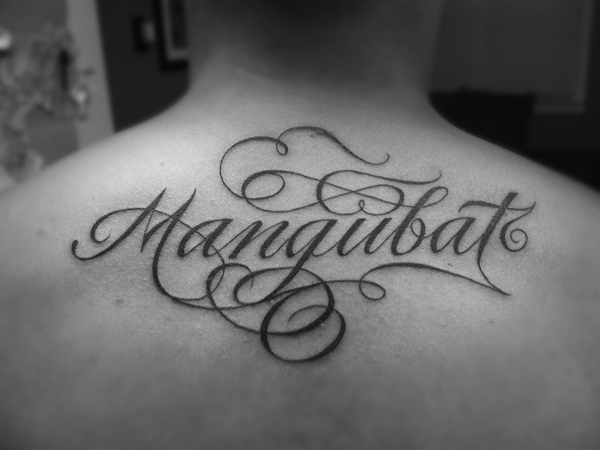 Fly in Peace – Back Tattoo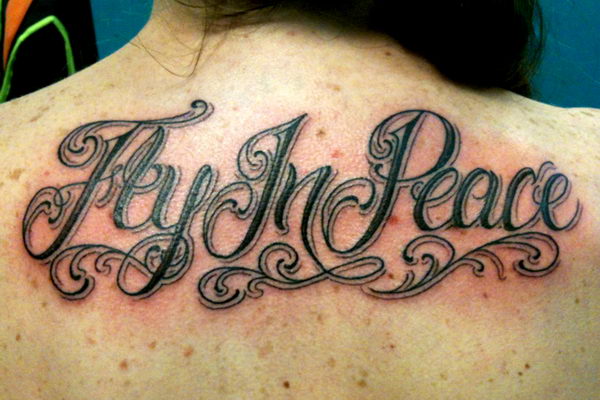 Watercolor Words Tattoo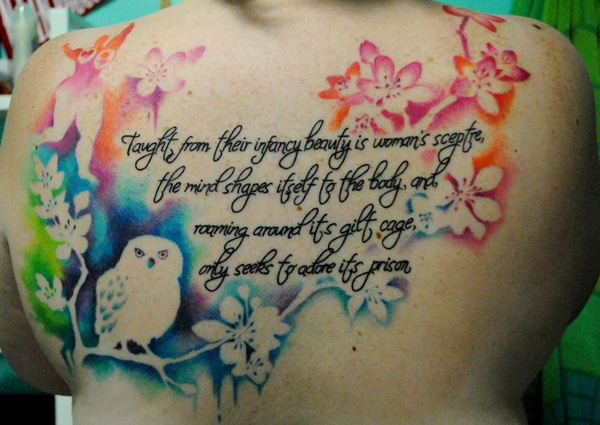 Burgues Script Tattoo on Arm
Cursive Text Tattoo on Chest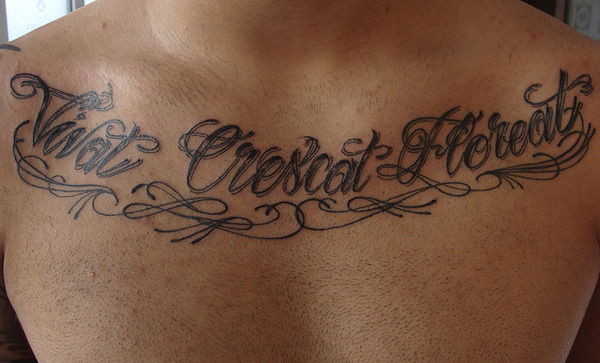 Lyrics Tattoo