Cool Totem Pole Craft Projects For Kids
Colorful totem poles are fascinating symbols of Native American cultures. Take a look at these Totem Pole Craft Projects For Kids, which can be made from recycled material such as plastic bottles, tin cans or egg cartons. It is a great idea for a collaborative project and a history lesson at the same time. Kids can learn about different cultures and history of the Indians who made their homes there through these crafts.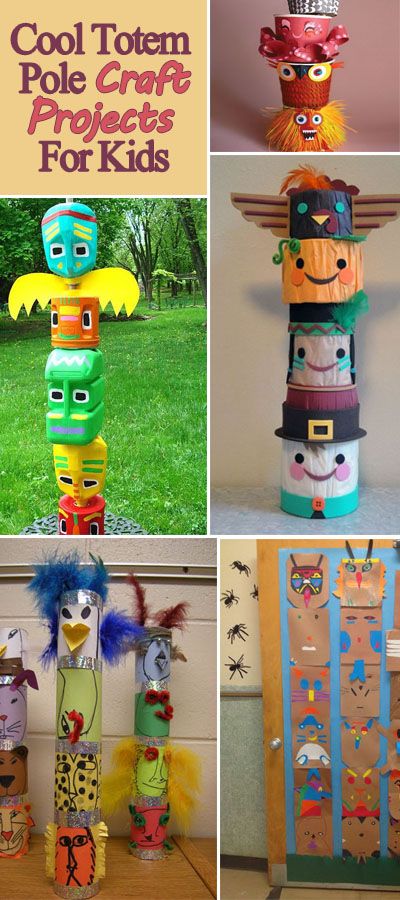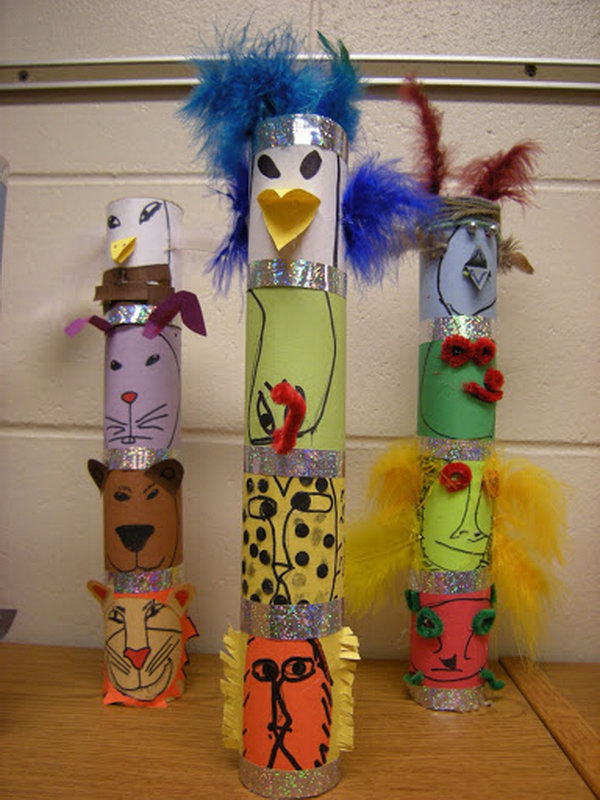 Create the totem animals on these brown paper. Stack them together to create a totem pole.,
source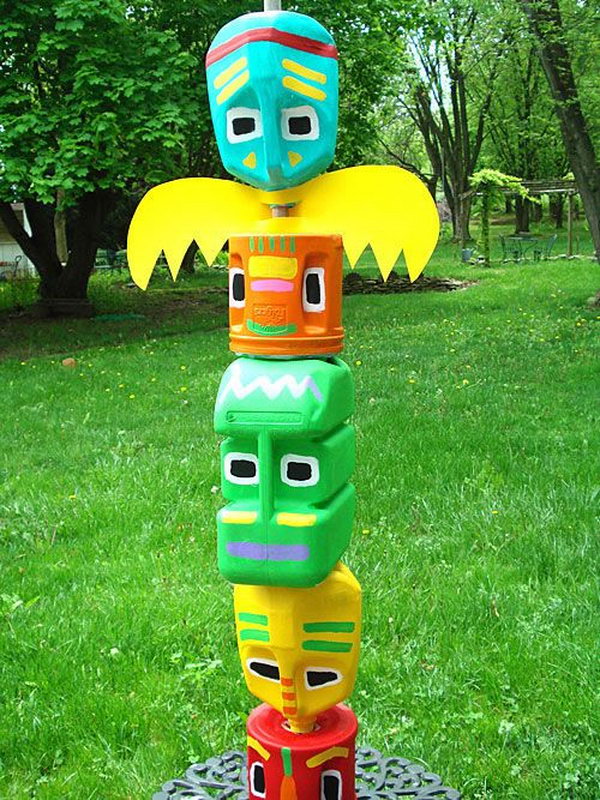 Make this fun Totem Pole from discarded plastic milk cartons, coffee containers and some paint.
source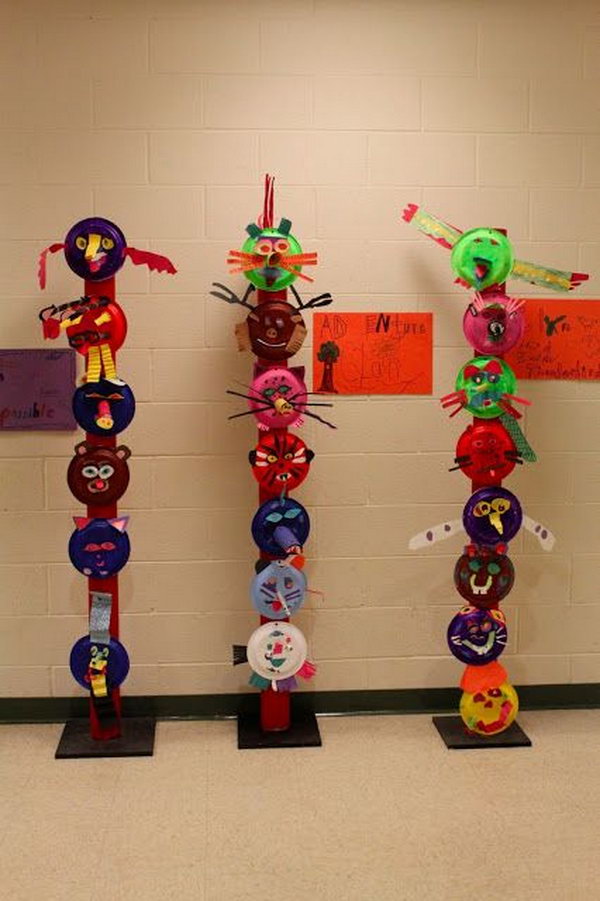 Each child acted as one family in the clan, and selected an animal spirit to represent them. In Native American culture, an animal can symbolize a quality or way of life. All clan members reviewed paper sculpture skills and began the creative process of designing their animal.
source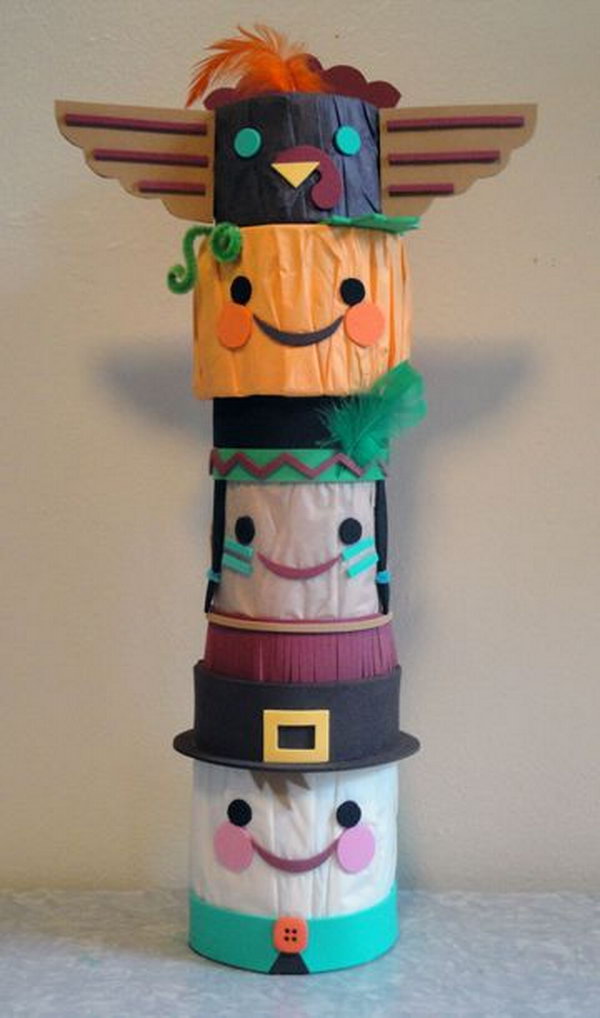 This Thanksgiving totem pole craft is made from empty food cans covered in tissue paper and decorated with cut craft foam and feathers.
source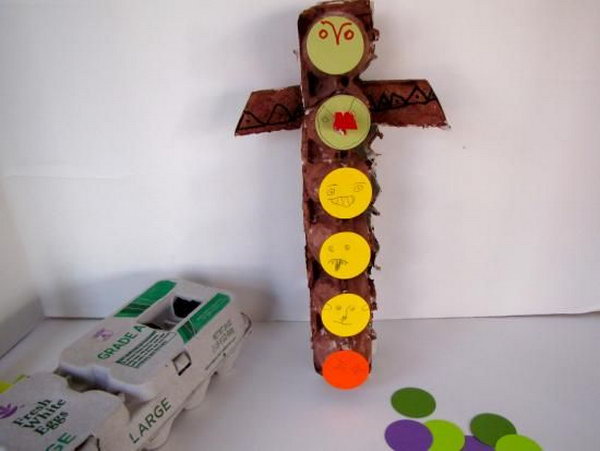 Use a cardboard egg carton, a little paint and some colored paper to create a totem pole. Let kids learn history and purpose of totem poles through crafts.
source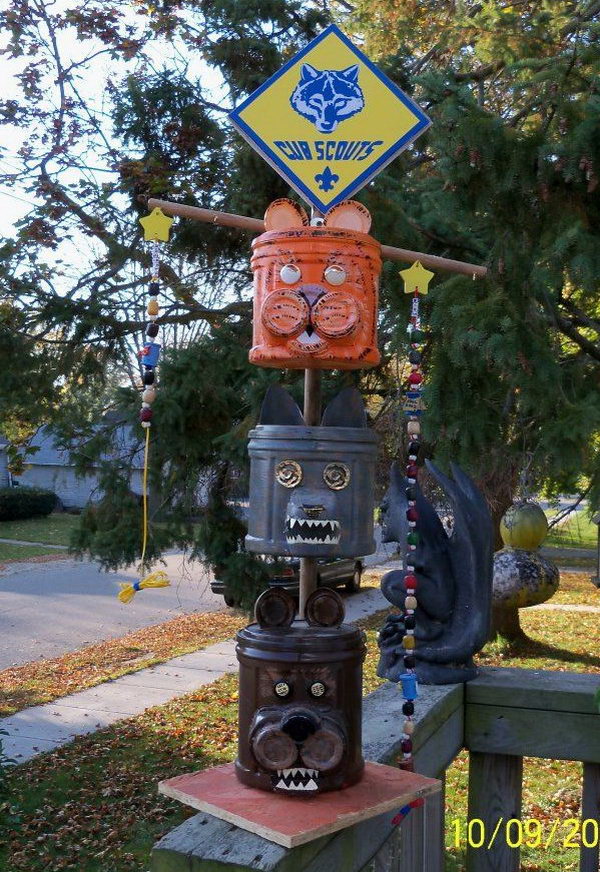 Cub scout totem pole made from recycling plastic coffee cans, apple sauce/dessert cup containers, and buttons for eyes.
source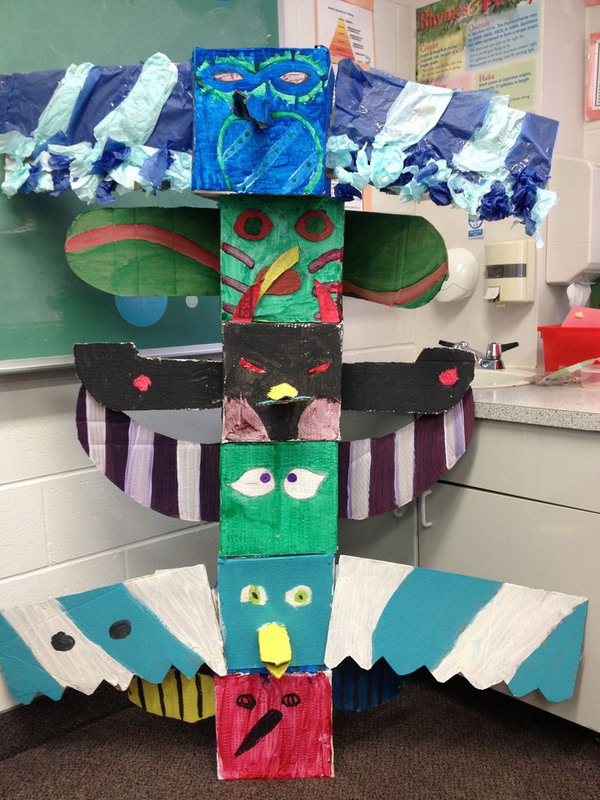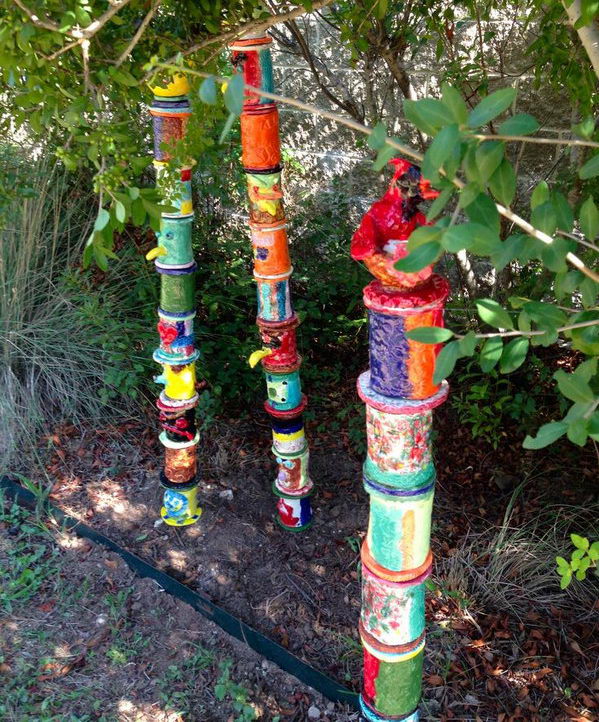 Painted Totem Pole Craft, source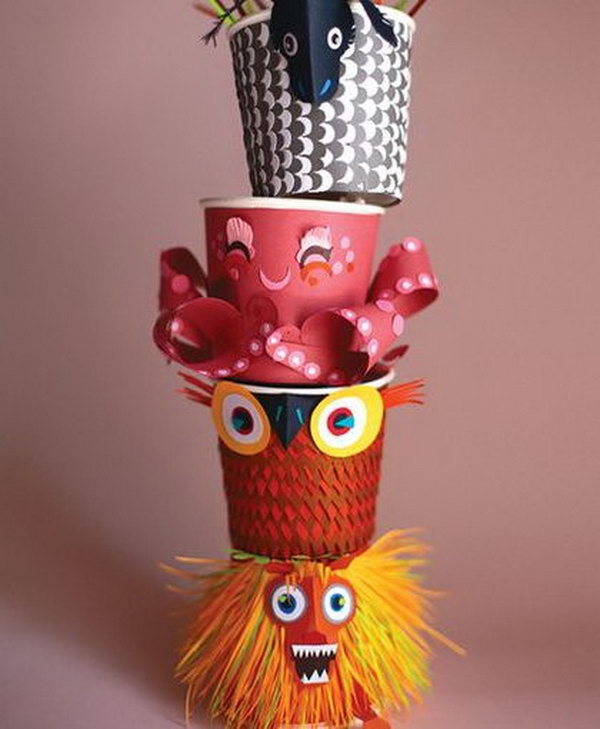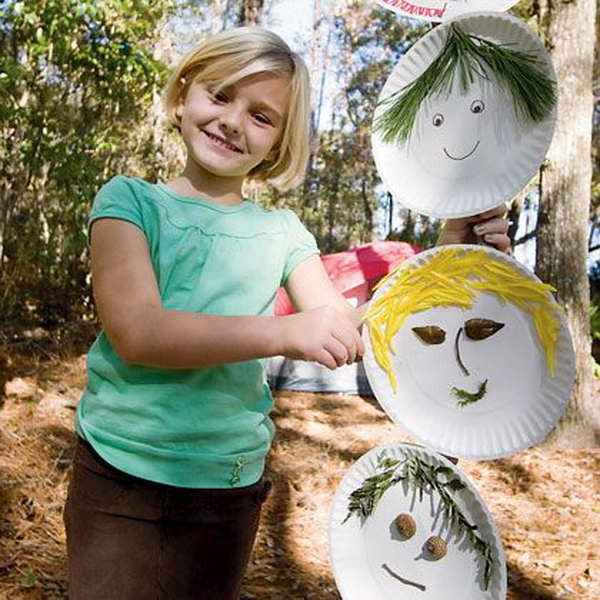 Family Faces Totem Pole,
source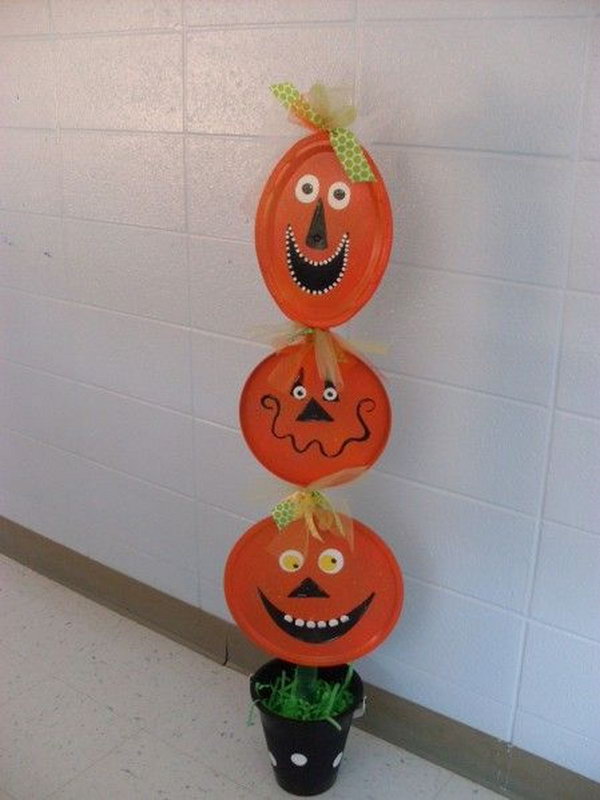 Paper Plate Pumpkin Totem Pole,
source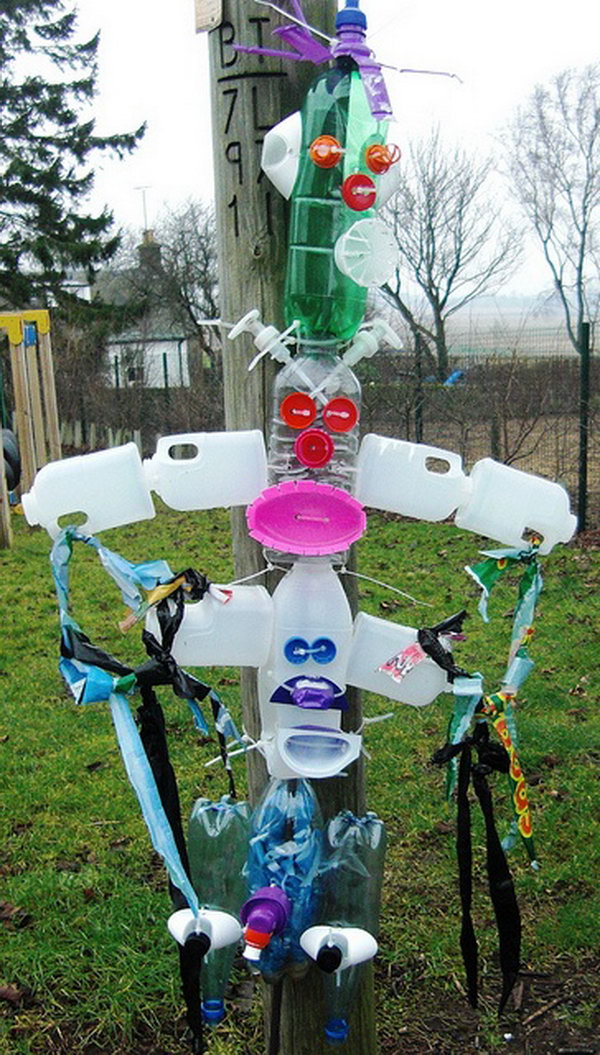 Totem Pole Made With Recycled Plastic Bottles,
source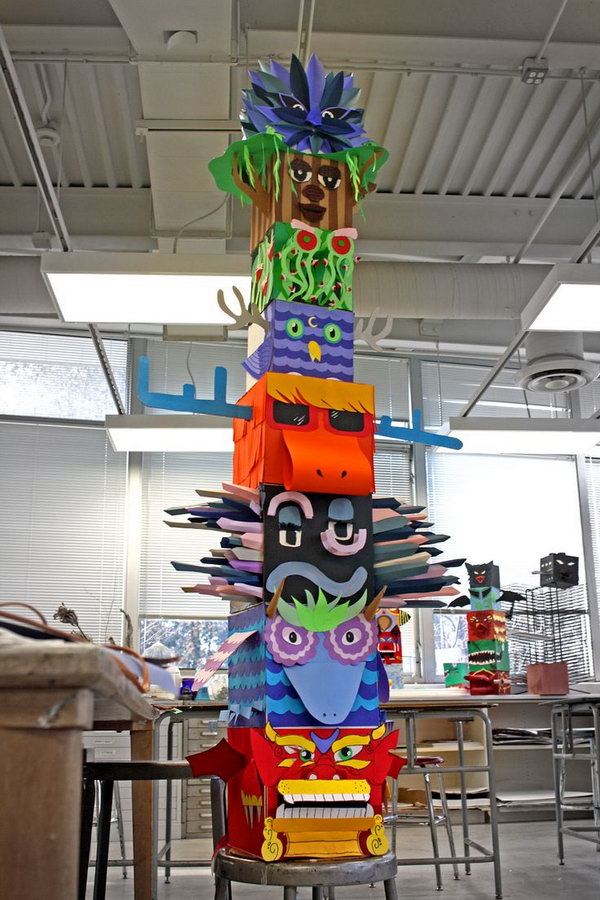 Totem Pole Made With Recycled Paper Boxes,
source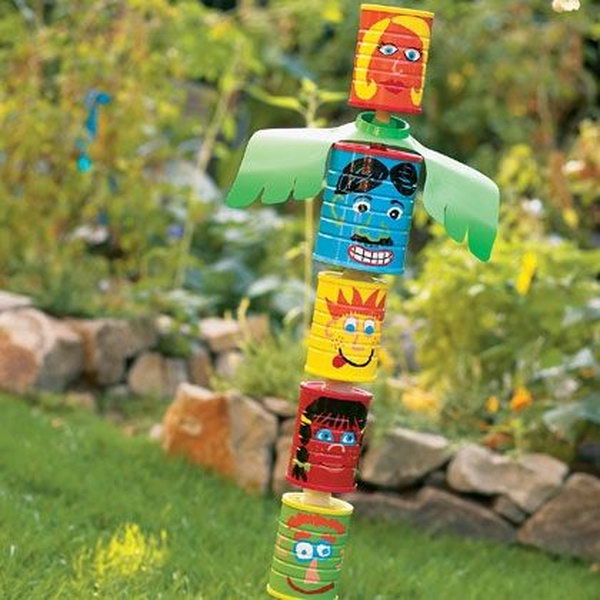 Each student could make one section, then groups assemble them to a totem pole.
source