20+ Creative Ideas to Repurpose Your Old T-shirts
Whether you're getting a jump start on spring cleaning or just casually sorting through your stash of clothes, do you have sorted out tons of old T-shirts that you never want to wear like me? It's very wasteful if I just throw them away in the garbage. But, it will take up much more space in my dresser or closet I could use for clothing.
Then what to do with them? I search many websites and personal blogs and find many creative ways to turn my old T-shirts into usable items. Old and discarded T-shirts can be transformed into so many amazing crafts at home, such as the practical rugs, produce green bags, fashionable DIY jewelries, headbands and more. Today  I am going to share some DIY ideas with you in this article. Hope you can benefit from these ways and create some personalized crafts of your own with your old T-shirts.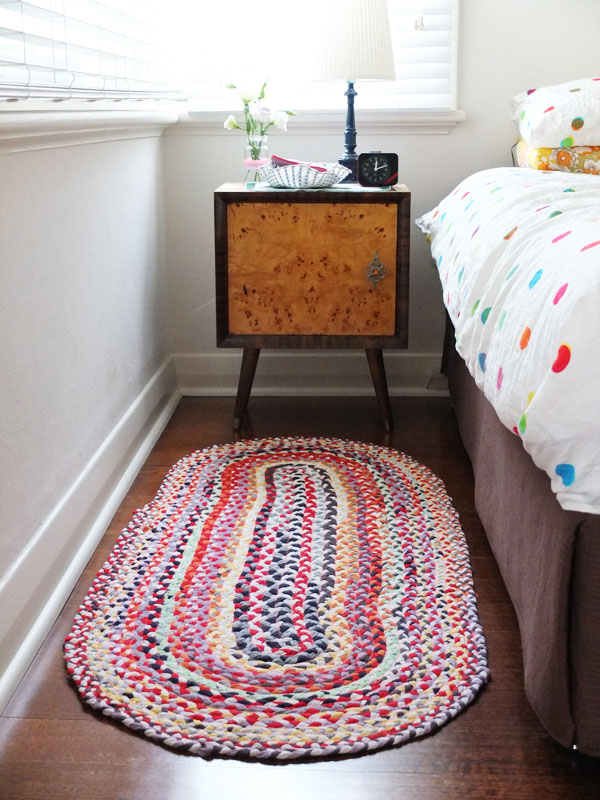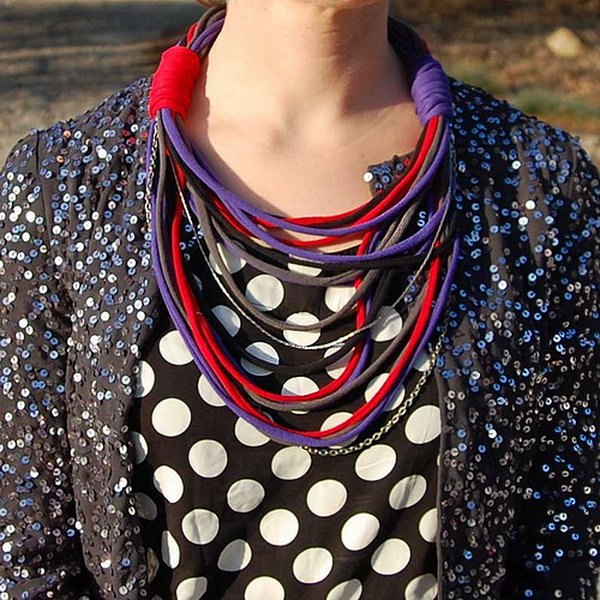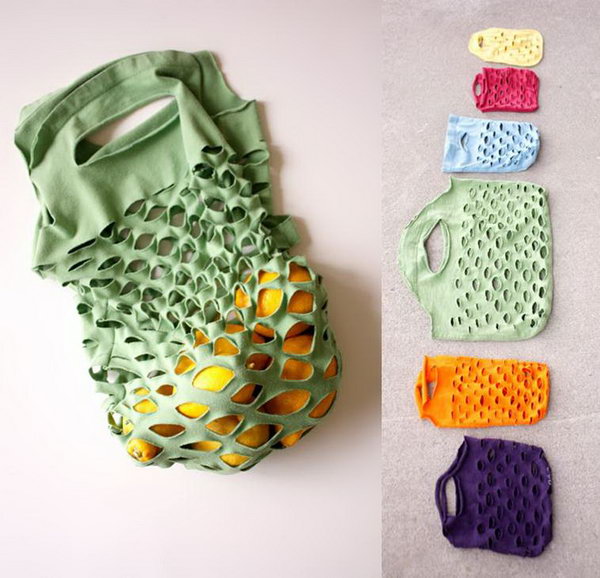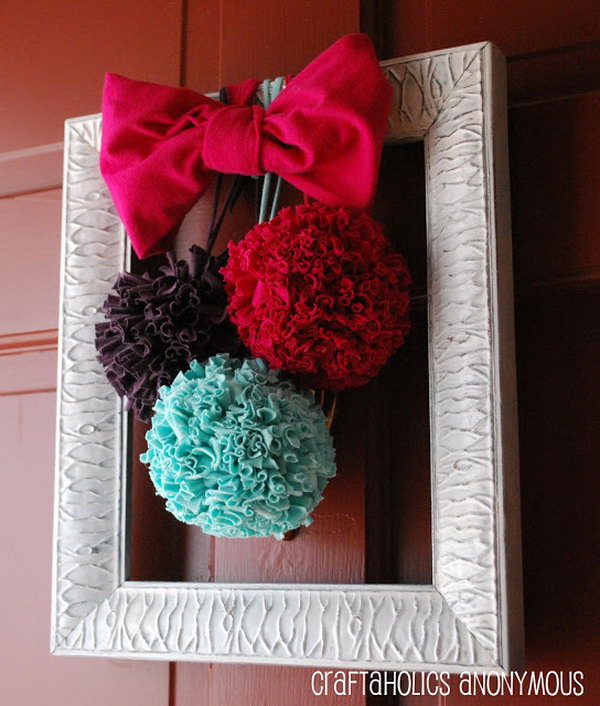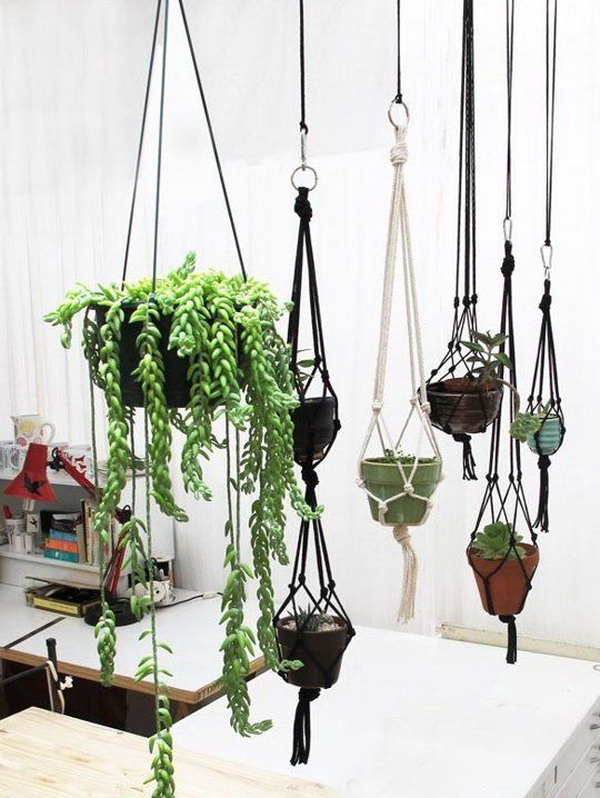 T-shirt Plant Hanger. This is a really simple DIY project for any crafter – all you need to be able to do is to twist and knot t-shirt strips to make these cute hanging planters. Add your flower pot into the center – pot a flower or plant – hang on your deck or in your bedroom – and enjoy! source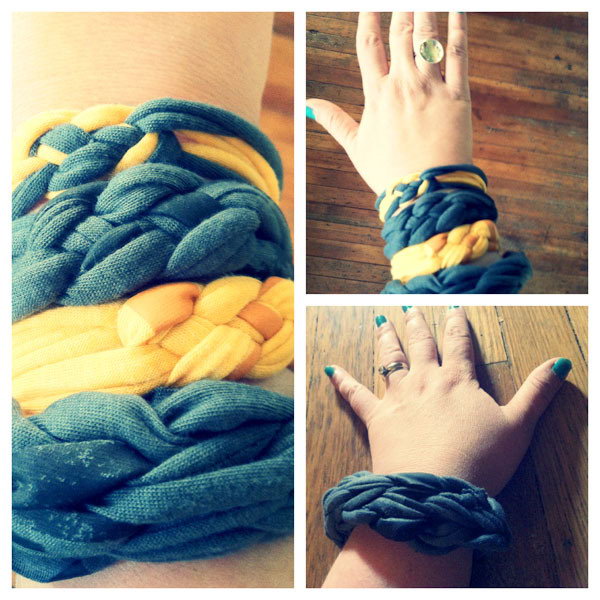 DIY Braided T-Shirt Bracelets. It is pretty fun and easy to make this braided bracelet with an old Tshirt. There are 2 videos here to tell you 2 different types of stylish summer-tastic bracelets using your old t-shirts.You can learn to DIY one to show off and share with friends. source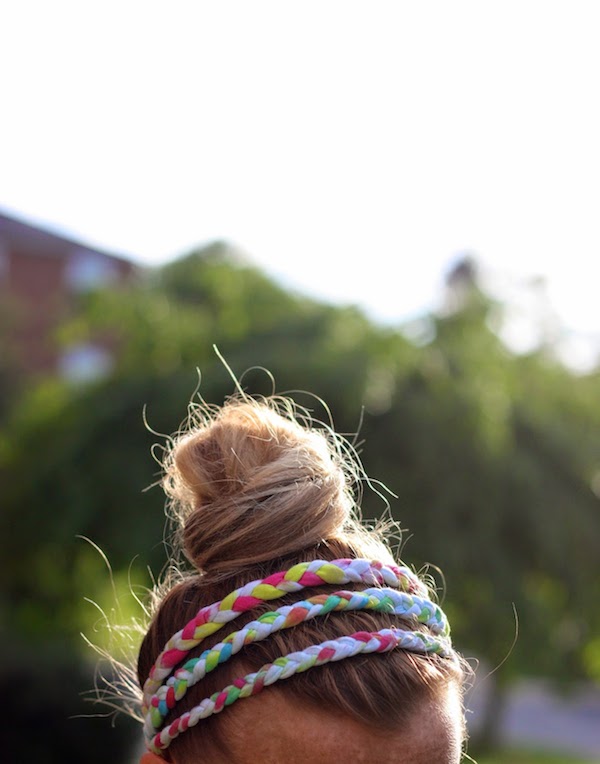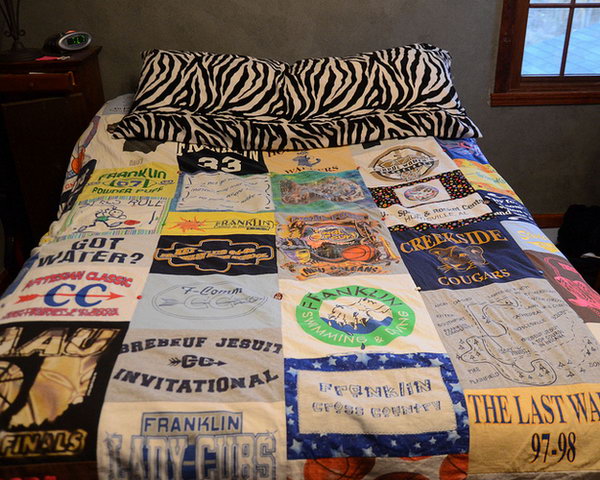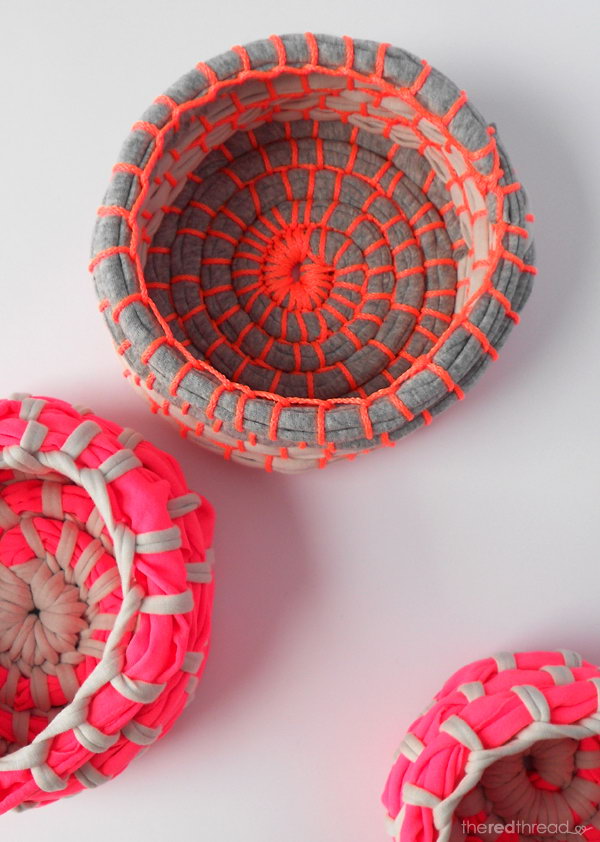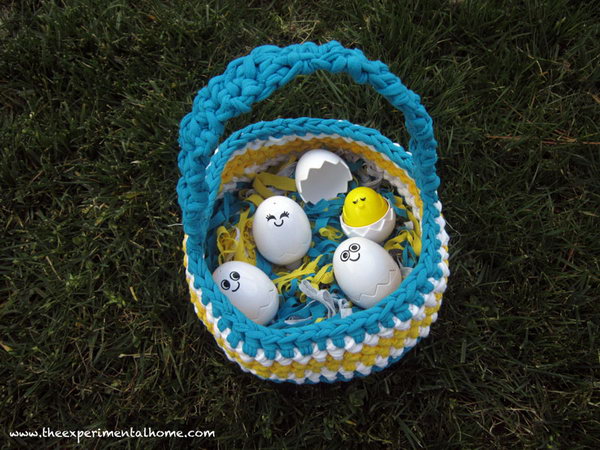 Braided Easter Basket.Anything you make out of t-shirt yarn should be soft and cuddly.So is this braided Easter basket. So meaningful to create this pretty project with your kids or take it as a gift for your belove on Easter Day. source