Creative Tissue Paper Crafts for Kids and Adults
Available in a vivid array of colors, tissue paper is a versatile and inexpensive component of many craft projects. It is easy to find, doesn't take up a lot of room for storage, and it's very simple to use. Take a look at these creative tissue paper crafts for kids. From birthday number to decorated candle holder, these tissue paper crafts are suitable for anyone from grade school-aged children to adults. You can even reuse tissue paper from gift bags for your own use.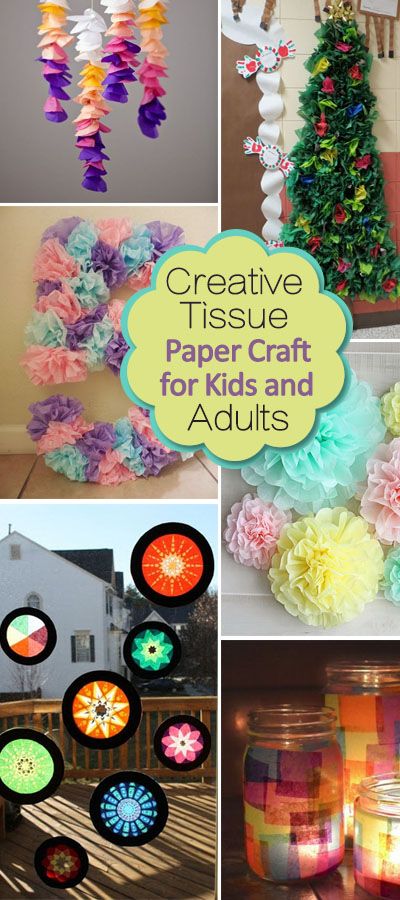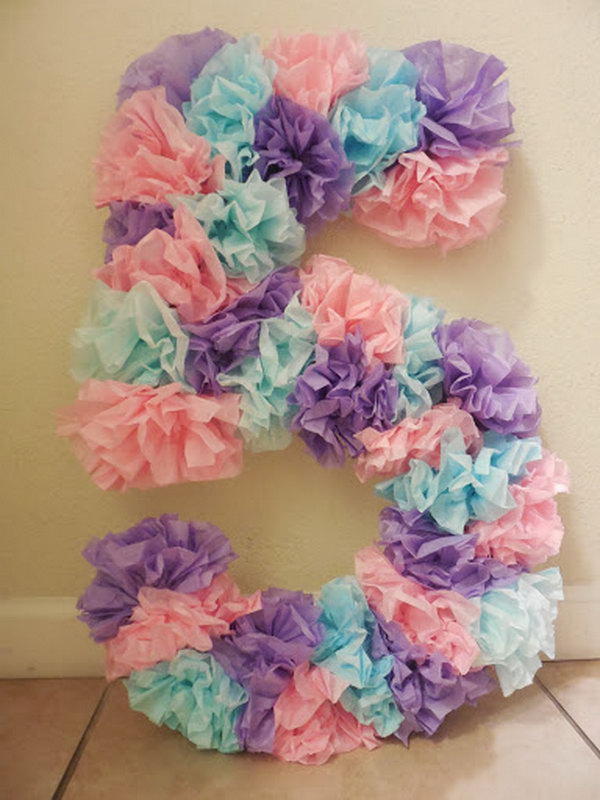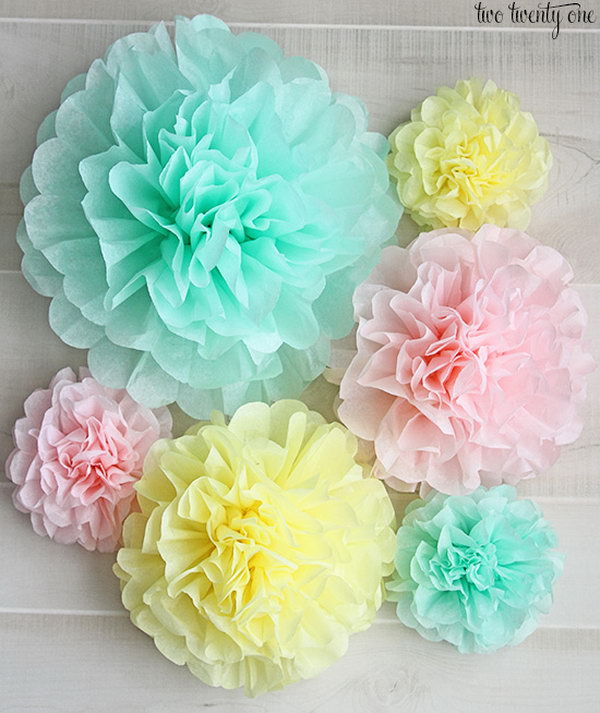 This tissue paper pom poms can be used for a gender reveal party or decorating a girl's room.
source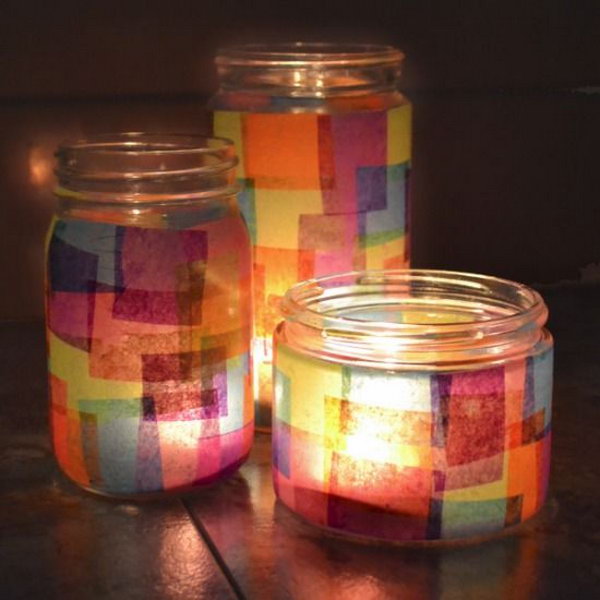 Candle holder decorated with tissue paper,
source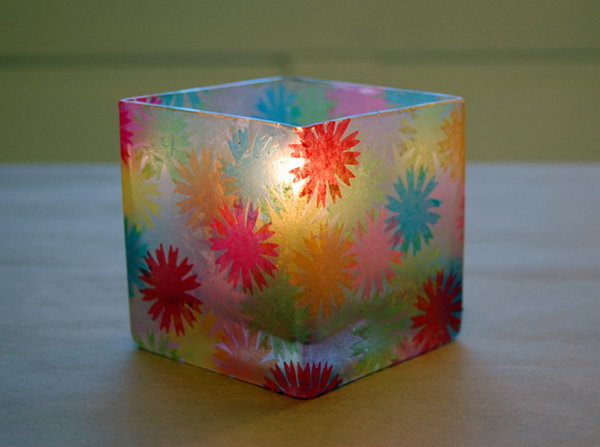 Use these colorful tissue paper to decorate a glass container and make a votive holder.
source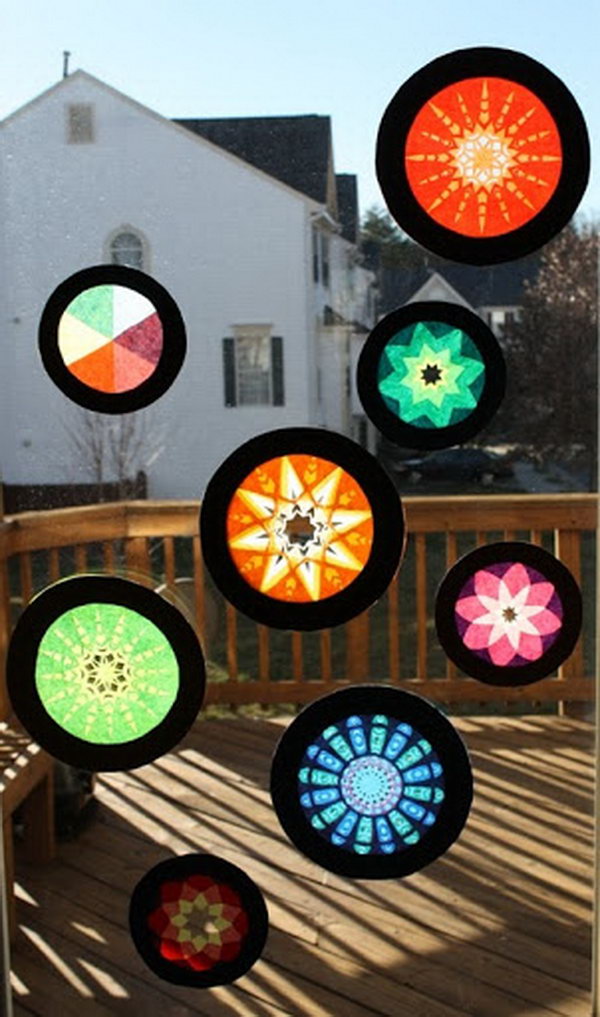 Tissue paper was used to create decorative transparencies to hang on a window, like a medieval cathedrals with the rich display of colour and light in their great stained glass rose windows.
source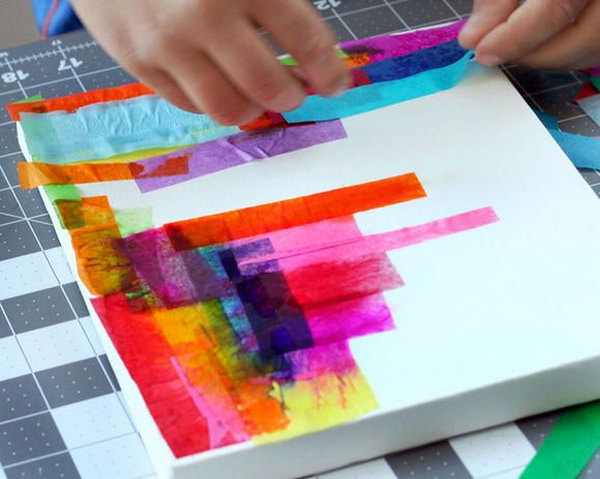 Painting with tissue paper is not only fun but beautiful! source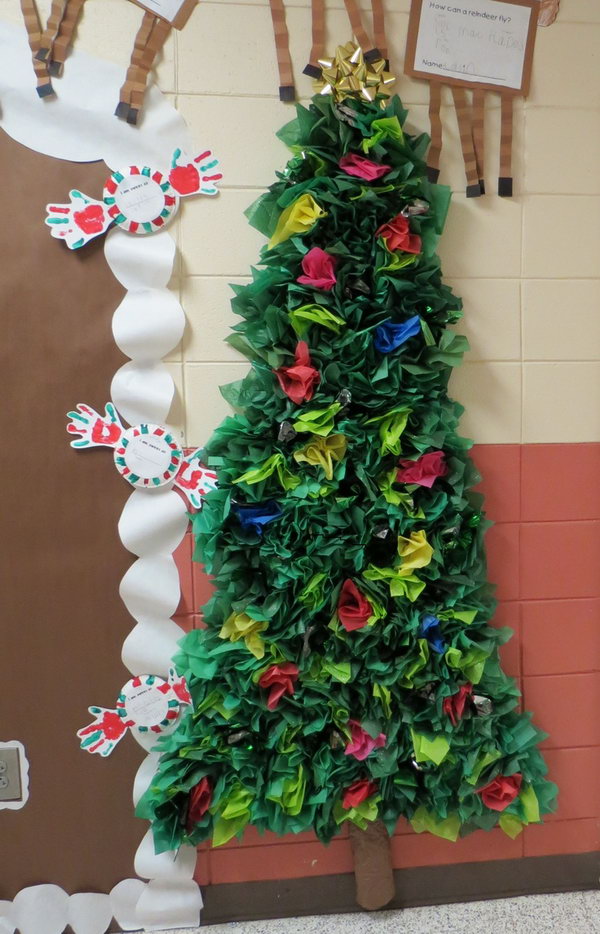 Tissue paper Christmas Tree,
source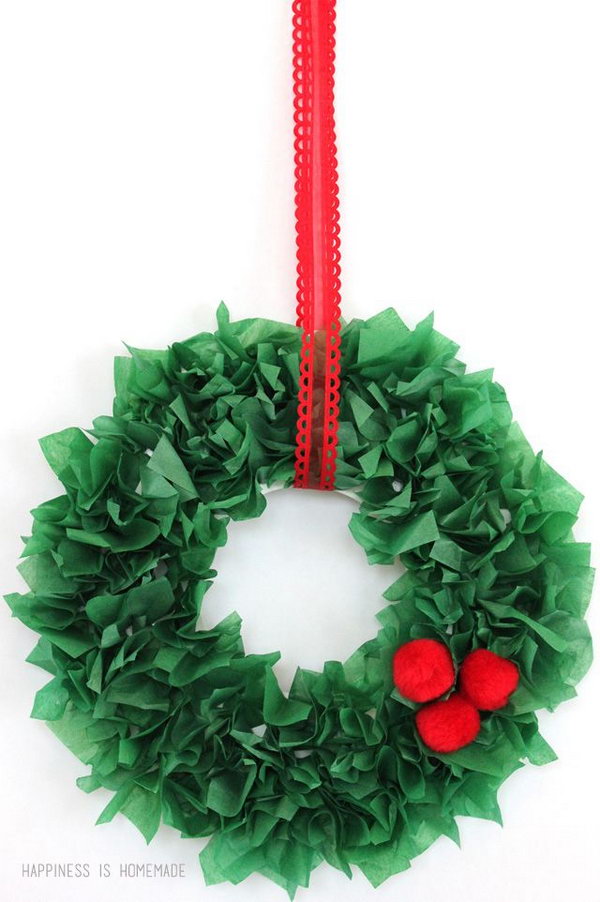 These tissue paper wreaths are easy and inexpensive to make, and they make great homemade holiday gifts for the kids to give to Grandma!
source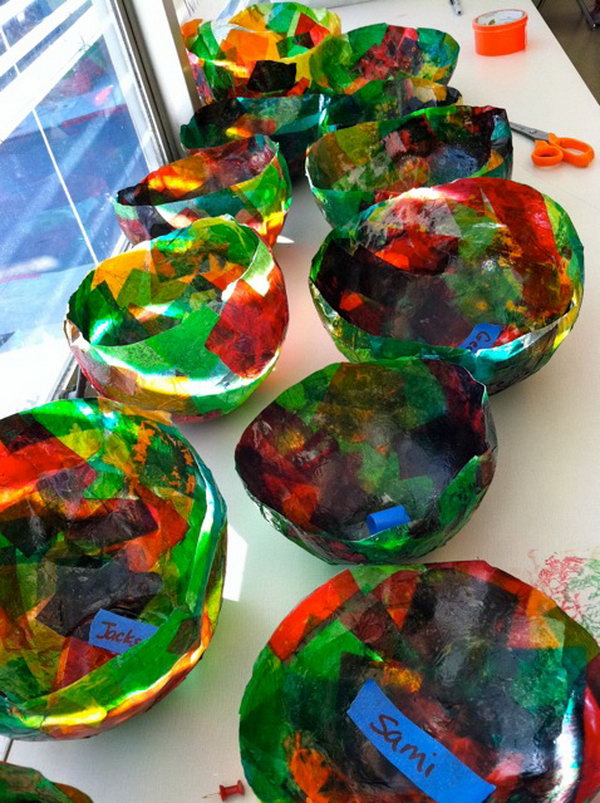 What a fun idea to make these tissue paper balloon bowls for kids. The kids will surely love watching the pop and hearing the crackle of the balloon removing itself from the modge podged tissue paper.
source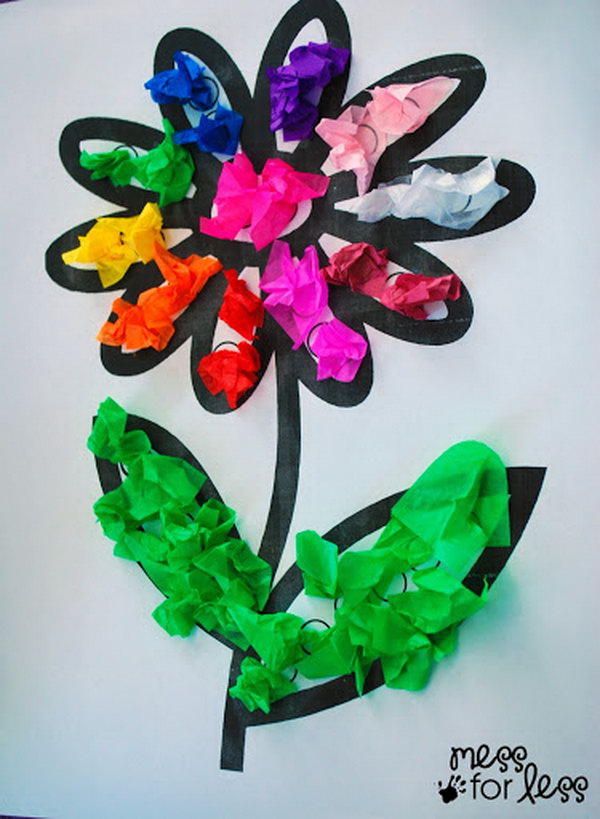 Tissue paper flower art for kids,
source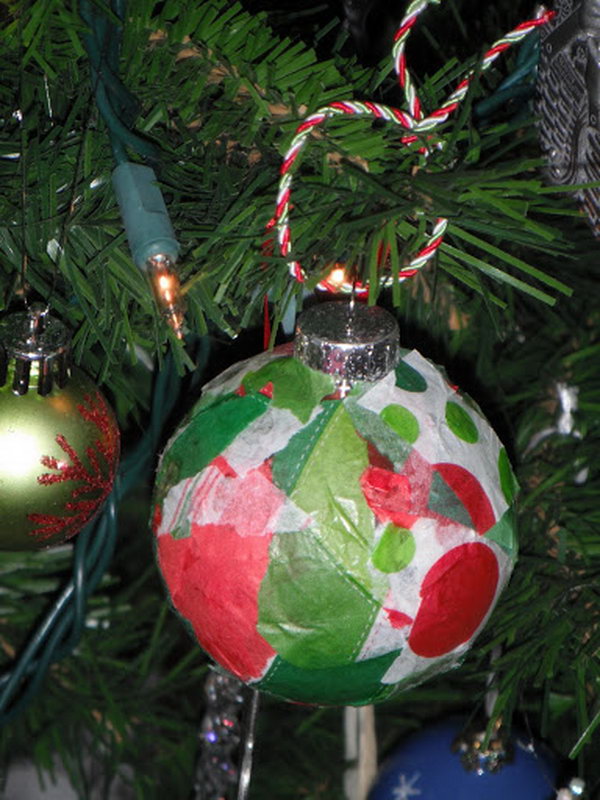 Glass ornament with Christmas colored tissue paper glued onto the outside. So simple, yet so cute and frestive.
source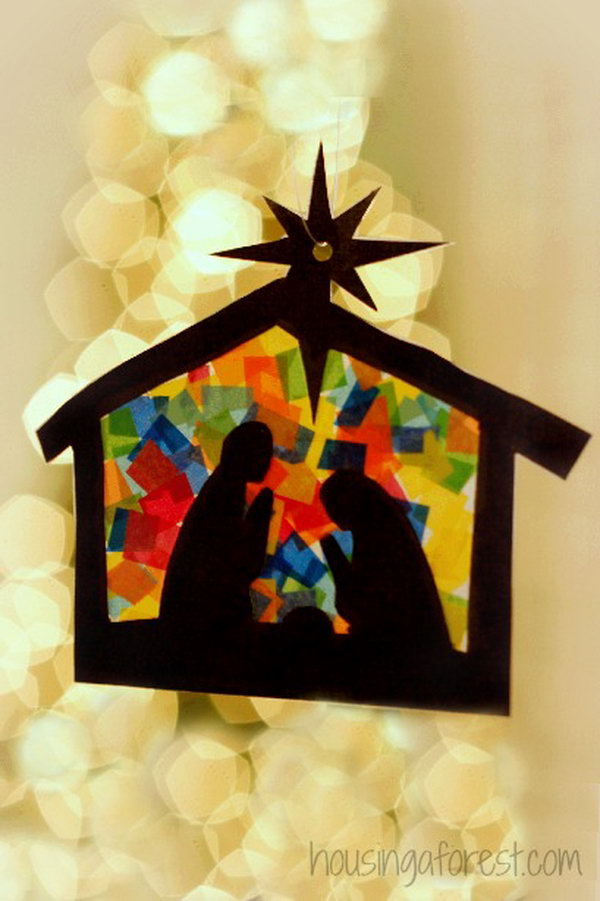 These stained glass nativity crafts would look great as gift tags or on special Christmas cards.
source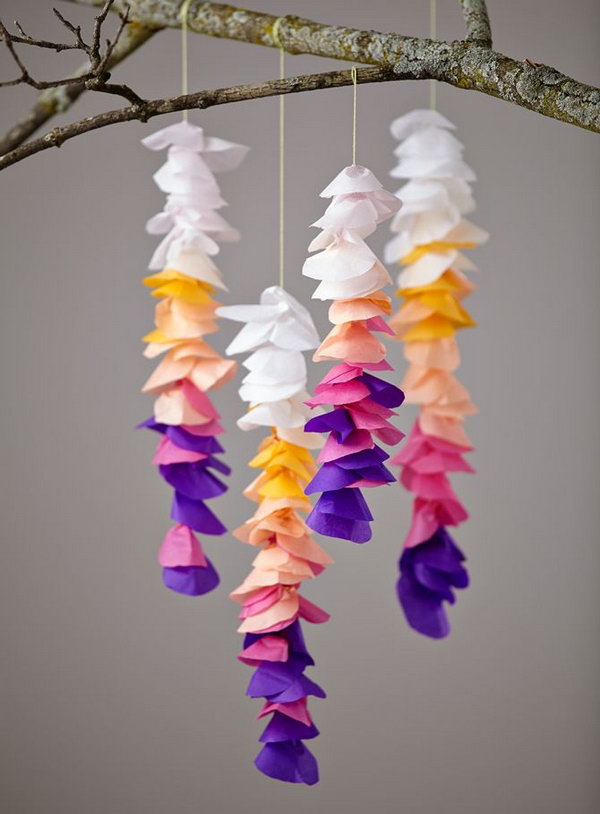 DIY Tissue Wisteria, source